Delegate Mary Beth Carozza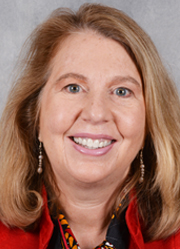 District

38C

County

Wicomico and Worcester

Committee Assignment(s)

Annapolis Info

203 House Office Building
6 Bladen Street
Annapolis, MD 21401
Phone 410-841-3356 | 301-858-3356
Toll-free in MD

Interim Info

203 House Office Building
6 Bladen Street
Annapolis, MD 21401
Phone 301-858-3356 | 410-841-3356
Fax 301-858-3273 | 410-841-3273

Contact

Party

Republican
Legislation
Sponsorship Type Sort
Chamber Sort
1
2
1
2
1
2
2
2

Bill/Chapter (Cross/Chapter)

Title

State Property Tax - Homestead Property Tax Assessment Cap Reduction

Sponsorship Type

Co-Sponsor

2
2

Bill/Chapter (Cross/Chapter)

Title

Public Safety - Assault Weapons - Replacements

Sponsorship Type

Co-Sponsor

2
2
2
2
2
2
2
2
2
2
2
2

Bill/Chapter (Cross/Chapter)

Title

Public Safety - Honorably Discharged Veterans - Handgun License

Sponsorship Type

Co-Sponsor

2
2
2
2
2
2

Bill/Chapter (Cross/Chapter)

Title

Property Tax - Homeowner's Tax Credit - Computation and Eligibility

Sponsorship Type

Co-Sponsor

2
2

Bill/Chapter (Cross/Chapter)

Title

Estates and Trusts - Register of Wills - Admission of Copy of Executed Will

Sponsorship Type

Co-Sponsor

2
2

Bill/Chapter (Cross/Chapter)

Title

Motor Vehicles - Gross Vehicle Weight - Agricultural Products

Sponsorship Type

Co-Sponsor

2
2
2
2

Bill/Chapter (Cross/Chapter)

Title

Small Business Personal Property Tax Relief Act of 2016

Sponsorship Type

Co-Sponsor

2
2

Bill/Chapter (Cross/Chapter)

Title

Personal Property Tax - Investments in Maryland

Sponsorship Type

Co-Sponsor

2
2

Bill/Chapter (Cross/Chapter)

Title

Retire in Maryland Act of 2016

Sponsorship Type

Co-Sponsor

2
2
2
2
2
2
2
2
2
2
2
2
2
2

Bill/Chapter (Cross/Chapter)

Title

Taxation - Prohibition on Exemptions and Credits for Organizations Having Known Ties to Terrorism (Homegrown Terrorism Prevention Act)

Sponsorship Type

Co-Sponsor

2
2
2
2

Bill/Chapter (Cross/Chapter)

Title

Criminal Law - Smoking Marijuana in a Public Place - Prohibition

Sponsorship Type

Co-Sponsor

2
2

Bill/Chapter (Cross/Chapter)

Title

Marijuana - Smoking or Consuming in a Vehicle or Vessel - Prohibition

Sponsorship Type

Co-Sponsor

2
2

Bill/Chapter (Cross/Chapter)

Title

Criminal Procedure - Expungement - Acquittal, Dismissal, and Nolle Prosequi

Sponsorship Type

Co-Sponsor

2
2
2
2

Bill/Chapter (Cross/Chapter)

Title

Study on Harvesting Hard-Shell Clams in the Atlantic Coastal Bays and Aquaculture Areas in the Chincoteague Bay

Sponsorship Type

Co-Sponsor

2
2
2
2

Bill/Chapter (Cross/Chapter)

Title

Criminal Law - Professional Counselors and Therapists - Misconduct (Lynette's Law)

Sponsorship Type

Co-Sponsor

2
2
2
2
2
2

Bill/Chapter (Cross/Chapter)

Title

Education - PARCC Testing - Exemption for Children With Disabilities (Ben's Rule)

Sponsorship Type

Co-Sponsor

2
2

Bill/Chapter (Cross/Chapter)

Title

Sales and Use Tax - Exemption - Sales by Nonprofit Organizations Raising Funds to Assist Veterans

Sponsorship Type

Co-Sponsor

2
2

Bill/Chapter (Cross/Chapter)

Title

Criminal Procedure - Expungement - Acquittal, Dismissal, and Nolle Prosequi

Sponsorship Type

Co-Sponsor

2
2

Bill/Chapter (Cross/Chapter)

Title

Criminal Procedure - Sentencing Review - Juvenile Offenders Sentenced as Adults

Sponsorship Type

Co-Sponsor

2
2
2
2

Bill/Chapter (Cross/Chapter)

Title

Hunting and Fishing - Complimentary Licenses - Military and Veterans

Sponsorship Type

Co-Sponsor

2
2
2
2
2
2

Bill/Chapter (Cross/Chapter)

Title

Public Schools - Post-Labor Day Start Date

Sponsorship Type

Co-Sponsor

2
2
3
2
3
2
3
2

Bill/Chapter (Cross/Chapter)

Title

Maryland Education Credit

Sponsorship Type

By Request - Administration

3
2
3
2
3
2
3
2
3
2
3
2
3
2
3
2
3
2
Bill/Chapter
(Cross/Chapter)
Title
Sponsorship Type
Sponsorship Type Sort
Chamber Sort
Current Status
Org Committees & Hearings
Opp Committees & Hearings
HB0121 /CH0612 (SB0287)
Criminal Law - False Statement Concerning Destructive Device or Toxic Material - Venue
Primary
1
2
Approved by the Governor - Chapter 612

HB0126 (SB0131)
Worcester County - Recycling at Special Events - Exemptions
Primary
1
2
In the House - Withdrawn by Sponsor

HB0270 (SB0594)
General Provisions - Commemorative Months - Maryland Sportsmanship Month
Primary
1
2
In the House - Unfavorable Report by Health and Government Operations

HB0158 (SB0299)
Income Tax Subtraction Modification - Retirement Income (Fairness in Taxation for Retirees Act)
Co-Sponsor
2
2
In the House - Hearing 2/02 at 2:00 p.m.

HB0170
State Property Tax - Homestead Property Tax Assessment Cap Reduction
Co-Sponsor
2
2
In the House - Hearing 2/10 at 1:00 p.m.

HB0317
Public Safety - Assault Weapons - Replacements
Co-Sponsor
2
2
In the House - Hearing 3/15 at 1:00 p.m.

HB0349 /CH0717 (SB1162)
Baltimore County - Education - Career Exploration and Development Activities - Coffee (Java Act)
Co-Sponsor
2
2
Enacted under Article II, Section 17(c) of the Maryland Constitution - Chapter 717

HB0369 (SB0403)
Handgun Permits - Universal Recognition
Co-Sponsor
2
2
In the House - Hearing 3/15 at 1:00 p.m.

HB0375 (SB0184)
Public Safety - Permit to Carry, Wear, or Transport a Handgun - Qualifications
Co-Sponsor
2
2
In the House - Hearing 3/15 at 1:00 p.m.

HB0390 (SB0425/CH0387)
Maryland Income Tax Refunds - Warrant Intercept Program - Statewide
Co-Sponsor
2
2
In the Senate - Rereferred to Budget and Taxation

HB0391 (SB0020)
State Government - Display of the POW/MIA Flag on State Building Grounds
Co-Sponsor
2
2
In the House - Hearing 2/17 at 1:00 p.m.

HB0398
Public Safety - Honorably Discharged Veterans - Handgun License
Co-Sponsor
2
2
In the House - Hearing 3/15 at 1:00 p.m.

HB0431 /CH0039 (SB0355)
Maryland Achieving a Better Life Experience (ABLE) Program - Establishment
Co-Sponsor
2
2
Approved by the Governor - Chapter 39

HB0472 /CH0486
Estates and Trusts - Registers of Wills - Retention of Estate Files
Co-Sponsor
2
2
Approved by the Governor - Chapter 486

HB0483
Property Tax - Homeowner's Tax Credit - Computation and Eligibility
Co-Sponsor
2
2
In the House - Hearing 2/24 at 1:00 p.m.

HB0485
Estates and Trusts - Register of Wills - Admission of Copy of Executed Will
Co-Sponsor
2
2
In the House - Withdrawn by Sponsor

HB0486
Motor Vehicles - Gross Vehicle Weight - Agricultural Products
Co-Sponsor
2
2
In the House - Unfavorable Report by Environment and Transportation

HB0526 (SB0747)
Community Colleges - Small Community Colleges - Funding
Co-Sponsor
2
2
In the House - Unfavorable Report by Appropriations

HB0561
Small Business Personal Property Tax Relief Act of 2016
Co-Sponsor
2
2
In the House - Hearing 3/02 at 2:30 p.m.

HB0572
Personal Property Tax - Investments in Maryland
Co-Sponsor
2
2
In the House - Hearing 3/02 at 2:30 p.m.

HB0586
Retire in Maryland Act of 2016
Co-Sponsor
2
2
In the House - Hearing 2/23 at 1:00 p.m.

HB0603 (SB0749)
Pain-Capable Unborn Child Protection Act
Co-Sponsor
2
2
In the House - Hearing 3/11 at 1:00 p.m.

HB0644 (SB0691)
Public Health - Provision of Life-Preserving Health Care Services (Vulnerable Protection Act)
Co-Sponsor
2
2
In the House - Hearing 3/15 at 1:00 p.m.

HB0646 (SB0593)
Family Law - Child Conceived Without Consent - Termination of Parental Rights (Rape Survivor Family Protection Act)
Co-Sponsor
2
2
In the Senate - Favorable with Amendments Report by Judicial Proceedings

HB0697 /CH0112
Worcester County - Alcoholic Beverages - Class A Beer, Wine, and Liquor License
Co-Sponsor
2
2
Approved by the Governor - Chapter 112

HB0698 (SB0573)
Motor Vehicles - Gross Weight and Axle Load - Poultry
Co-Sponsor
2
2
In the House - Unfavorable Report by Environment and Transportation

HB0723 (SB0585)
Transportation - Highway User Revenues - Distribution to Municipalities
Co-Sponsor
2
2
In the House - Hearing 2/25 at 1:00 p.m.

HB0729
Taxation - Prohibition on Exemptions and Credits for Organizations Having Known Ties to Terrorism (Homegrown Terrorism Prevention Act)
Co-Sponsor
2
2
In the House - Unfavorable Report by Ways and Means

HB0745 /CH0115 (SB0435)
Business Regulation - State and Harford County Juke Box Licenses - Repeal
Co-Sponsor
2
2
Approved by the Governor - Chapter 115

HB0777
Criminal Law - Smoking Marijuana in a Public Place - Prohibition
Co-Sponsor
2
2
In the Senate - Hearing 3/30 at 1:00 p.m.

HB0809
Marijuana - Smoking or Consuming in a Vehicle or Vessel - Prohibition
Co-Sponsor
2
2
In the House - Unfavorable Report by Judiciary

HB0914
Criminal Procedure - Expungement - Acquittal, Dismissal, and Nolle Prosequi
Co-Sponsor
2
2
In the Senate - Hearing 3/30 at 1:00 p.m.

HB0915 (SB0837)
Tidal Fish License - Catching Crabs Using Trotline Gear - Holidays
Co-Sponsor
2
2
In the Senate - Conference Committee Appointed

HB0916
Study on Harvesting Hard-Shell Clams in the Atlantic Coastal Bays and Aquaculture Areas in the Chincoteague Bay
Co-Sponsor
2
2
In the Senate - Unfavorable Report by Education, Health, and Environmental Affairs

HB0918 (SB0957)
Oyster Poaching - Administrative Penalties - Gear Violations
Co-Sponsor
2
2
In the Senate - Unfavorable Report by Education, Health, and Environmental Affairs

HB0944
Criminal Law - Professional Counselors and Therapists - Misconduct (Lynette's Law)
Co-Sponsor
2
2
In the House - Hearing 3/10 at 1:00 p.m.

HB0953 (SB0956)
Natural Resources - Oyster Poaching - Administrative Penalties
Co-Sponsor
2
2
In the House - Withdrawn by Sponsor

HB1162 /CH0079 (SB0785/CH0078)
Foster Youth Summer Internship Program
Co-Sponsor
2
2
Approved by the Governor - Chapter 79

HB1204
Education - PARCC Testing - Exemption for Children With Disabilities (Ben's Rule)
Co-Sponsor
2
2
In the House - Hearing 3/10 at 1:00 p.m.

HB1315
Sales and Use Tax - Exemption - Sales by Nonprofit Organizations Raising Funds to Assist Veterans
Co-Sponsor
2
2
In the House - Hearing 3/11 at 1:00 p.m.

HB1317
Criminal Procedure - Expungement - Acquittal, Dismissal, and Nolle Prosequi
Co-Sponsor
2
2
In the House - Unfavorable Report by Judiciary

HB1323
Criminal Procedure - Sentencing Review - Juvenile Offenders Sentenced as Adults
Co-Sponsor
2
2
In the House - Hearing 3/09 at 1:00 p.m.

HB1349 (SB0767)
Education - Beginning of School Year - After Labor Day
Co-Sponsor
2
2
In the House - Withdrawn by Sponsor

HB1374
Hunting and Fishing - Complimentary Licenses - Military and Veterans
Co-Sponsor
2
2
In the House - Unfavorable Report by Environment and Transportation

HB1494 /CH0386 (SB0411/CH0385)
Income Tax - Credit for Preceptors in Areas With Health Care Workforce Shortages
Co-Sponsor
2
2
Approved by the Governor - Chapter 386

HB1624 /CH0526 (SB1104/CH0525)
Transportation - Highways - Heroes Highway
Co-Sponsor
2
2
Approved by the Governor - Chapter 526

HJ0005
Public Schools - Post-Labor Day Start Date
Co-Sponsor
2
2
In the House - Hearing 2/29 at 1:00 p.m.

HB0449 (SB0375)
Relief From Budget Mandates
By Request - Administration
3
2
In the House - Hearing 3/08 at 1:00 p.m.

HB0450 (SB0386)
Tax Credits - Manufacturing Empowerment Zones
By Request - Administration
3
2
In the House - Hearing 2/23 at 1:00 p.m.

HB0452 (SB0384)
Earned Income Tax Credit - Expansion
By Request - Administration
3
2
In the Senate - Third Reading Passed with Amendments (38-8)

HB0453
Maryland Education Credit
By Request - Administration
3
2
In the House - Hearing 3/07 at 1:00 p.m.

HB0455 (SB0387)
Income Tax Exemption Amount - Elderly Individuals
By Request - Administration
3
2
In the House - Hearing 2/25 at 1:00 p.m.

HB0456 (SB0382)
Prescription Drug Monitoring Program - Revisions
By Request - Administration
3
2
In the House - Hearing 2/18 at 1:00 p.m.

HB0457 (SB0385)
Corporations and Associations - Filing Fees - Reductions
By Request - Administration
3
2
In the House - Unfavorable Report by Economic Matters

HB0459 /CH0316 (SB0389)
Birth and Death Certificates - Fee Reduction
By Request - Administration
3
2
Approved by the Governor - Chapter 316

HB0460 (SB0381/CH0146)
Housing and Community Development - Community Development Administration - Student and Residential Mortgage Loans
By Request - Administration
3
2
Veto sustained (0-135)

HB0461 (SB0388)
Crimes - Criminal Gangs - Prohibitions and Funding
By Request - Administration
3
2
In the House - Unfavorable Report by Judiciary

HB0462 /CH0010 (SB0383)
Program Open Space - Transfer Tax Repayment - Use of Funds
By Request - Administration
3
2
Approved by the Governor - Chapter 10

HB0464 (SB0376/CH0144)
Pathways in Technology Early College High (P-TECH) Schools Act of 2016
By Request - Administration
3
2
In the House - Hearing 2/25 at 1:00 p.m. (Ways and Means)
Denotes enacted legislation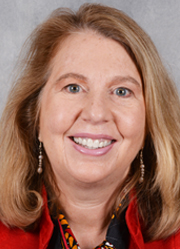 Tenure

First elected to the Maryland House of Delegates in 2014. Member of the House since 2015.
Current Assignments

2015 Appropriations Committee

2015 Health and Human Resources Subcommittee of the Appropriations Committee

2015 Oversight Committee on Personnel of the Appropriations Committee

2015 Joint Committee on Legislative Information Technology and Open Government

2015 Chair, Worcester County House Delegation

2015 Women Legislators of Maryland

2015 Maryland Veterans Caucus
Public Service

Congressional Management Foundation, Presenter, 1994-2001.
Memberships

Ocean City Chamber of Commerce; Ocean City Hotel-Motel-Restaurant Association; Worcester County Veterans Memorial, Member and Docent; St. Mary Star of the Sea Parish, Catechist and Eucharistic Minister; SOAR! Support Our Aging Religious, 2011-2014; House Administrative Assistants Association.
Awards

U.S. Dept. of Health and Human Services, Lebanon Emergency Repatriation Certificate of Appreciation, 2006; Secretary of Defense Medal for Outstanding Public Service, 2003.
Biographical Information

Born, Baltimore, Maryland, February 13, 1961; Stephen Decatur High School, 1979; The Catholic University of America, B.A./M.A., Political Philosophy/American Government, 1983; U.S Senator William Cohen, Press Secretary 1984-1986; U.S. Congressman Mike DeWine, Chief of Staff, 1986-1990; U.S. Congressman David Lee Hobson, 1990-2000; Harvard Senior Managers Government Program/ Summer 1994; U.S. Department of Defense, Deputy Assistant Secretary of Defense for House Affairs, 2001-2003; Office of Governor Robert Ehrlich, Deputy Chief of Staff, 2003-2007.
Last Updated: 10/15/2019 3:26 PM