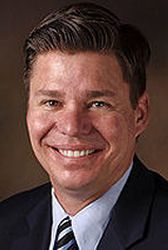 District

27B

County

Calvert

Committee Assignment(s)

Annapolis Info

217 House Office Building
6 Bladen Street
Annapolis, MD 21401
Phone 301-858-3231
Toll-free in MD

Interim Info

217 House Office Building
6 Bladen Street
Annapolis, MD 21401
Phone 301-858-3231

Contact

Party

Republican
Legislation
Sponsorship Type Sort
Chamber Sort

Bill/Chapter (Cross/Chapter)

Title

Prince George's County - Video Lottery Operation License - Awarded to Highest Bidder

Sponsorship Type

Primary

1
2

Bill/Chapter (Cross/Chapter)

Title

Invest Maryland Program - Alteration of Program Requirements

Sponsorship Type

Primary

1
2

Bill/Chapter (Cross/Chapter)

Title

Maryland Transportation Authority - Privatization of the Intercounty Connector and the I-95 Express Toll Lanes

Sponsorship Type

Primary

1
2

Bill/Chapter (Cross/Chapter)

Title

State Highway Administration - Privatization of Rest Areas and Welcome Centers on State Highways

Sponsorship Type

Primary

1
2

Bill/Chapter (Cross/Chapter)

Title

State Highway Administration - Sale of Naming Rights to State Highways

Sponsorship Type

Primary

1
2

Bill/Chapter (Cross/Chapter)

Title

Corporate Income Tax - Investments in Maryland

Sponsorship Type

Primary

1
2

Bill/Chapter (Cross/Chapter)

Title

Personal Property Tax - Investments in Maryland

Sponsorship Type

Primary

1
2

Bill/Chapter (Cross/Chapter)

Title

Corporations and Associations - "Crowdfunding" Laws - Restrictions and Compliance

Sponsorship Type

Primary

1
2

Bill/Chapter (Cross/Chapter)

Title

Motor Vehicle Liability Insurance - Replacement Parts for Damaged Motor Vehicles

Sponsorship Type

Primary

1
2

Bill/Chapter (Cross/Chapter)

Title

Occupational Safety and Health - Good Faith Actions by Business Owners - Penalty Forgiveness

Sponsorship Type

Co-Sponsor

2
2
2
2
2
2

Bill/Chapter (Cross/Chapter)

Title

Election Law - Polling Places - Proof of Identity

Sponsorship Type

Co-Sponsor

2
2
2
2

Bill/Chapter (Cross/Chapter)

Title

Transportation Trust Fund Protection Act

Sponsorship Type

Co-Sponsor

2
2
2
2

Bill/Chapter (Cross/Chapter)

Title

Election Law - Districting Plan Questions - Inclusion of Map

Sponsorship Type

Co-Sponsor

2
2

Bill/Chapter (Cross/Chapter)

Title

State Development Plan - Repeal

Sponsorship Type

Co-Sponsor

2
2
2
2

Bill/Chapter (Cross/Chapter)

Title

Maryland Death Taxes - Family Property Protection Act

Sponsorship Type

Co-Sponsor

2
2

Bill/Chapter (Cross/Chapter)

Title

State Government - E-Verify Program

Sponsorship Type

Co-Sponsor

2
2

Bill/Chapter (Cross/Chapter)

Title

Labor and Employment - Labor Organizations - Right to Work

Sponsorship Type

Co-Sponsor

2
2

Bill/Chapter (Cross/Chapter)

Title

Election Law - Qualification of Voters - Proof of Identity

Sponsorship Type

Co-Sponsor

2
2

Bill/Chapter (Cross/Chapter)

Title

Tax Increases - Majority Vote Required

Sponsorship Type

Co-Sponsor

2
2

Bill/Chapter (Cross/Chapter)

Title

Income Tax Credit - Cat and Dog Adoption

Sponsorship Type

Co-Sponsor

2
2
2
2
2
2

Bill/Chapter (Cross/Chapter)

Title

Public Safety - Firearm Ammunition - Purchaser Information

Sponsorship Type

Co-Sponsor

2
2
2
2
2
2

Bill/Chapter (Cross/Chapter)

Title

Maryland Liberty Preservation Act of 2013

Sponsorship Type

Co-Sponsor

2
2

Bill/Chapter (Cross/Chapter)

Title

Veterans' Organizations - Instant Ticket Lottery Machines - Use of Proceeds

Sponsorship Type

Co-Sponsor

2
2

Bill/Chapter (Cross/Chapter)

Title

Estate Taxes - Qualified Family-Owned Business Property - Exclusion

Sponsorship Type

Co-Sponsor

2
2

Bill/Chapter (Cross/Chapter)

Title

Public Institutions of Higher Education - Legal Presence and Tuition Rates - Reporting

Sponsorship Type

Co-Sponsor

2
2

Bill/Chapter (Cross/Chapter)

Title

State Employees Pension Choice Act

Sponsorship Type

Co-Sponsor

2
2

Bill/Chapter (Cross/Chapter)

Title

Family Farm - Prevailing Party - Attorney's Fees and Expenses

Sponsorship Type

Co-Sponsor

2
2
2
2

Bill/Chapter (Cross/Chapter)

Title

Commission to Consider Mental Health-Related Ways to Limit Mass Violence by Individuals with Antisocial Personality Disorders, Depressive Disorders, or Other Mental Illness

Sponsorship Type

Co-Sponsor

2
2

Bill/Chapter (Cross/Chapter)

Title

Electricity - Consumer Relations - Smart Meters

Sponsorship Type

Co-Sponsor

2
2

Bill/Chapter (Cross/Chapter)

Title

Transportation Trust Fund - Dedicated Highway Funds

Sponsorship Type

Co-Sponsor

2
2

Bill/Chapter (Cross/Chapter)

Title

Electricity - Smart Meters - Disclosure of Usage Data

Sponsorship Type

Co-Sponsor

2
2
2
2
2
2
2
2

Bill/Chapter (Cross/Chapter)

Title

Homestead Property Tax Credit - Eligibility Verification and Application - Extension and Notice

Sponsorship Type

Co-Sponsor

2
2

Bill/Chapter (Cross/Chapter)

Title

State Government - Frederick Douglass and Harriet Tubman Memorial Statues - Placement and Commission

Sponsorship Type

Co-Sponsor

2
2
2
2

Bill/Chapter (Cross/Chapter)

Title

Commission on Tax Policy, Reform, and Fairness

Sponsorship Type

Co-Sponsor

2
2
5
2
Bill/Chapter
(Cross/Chapter)
Title
Sponsorship Type
Sponsorship Type Sort
Chamber Sort
Current Status
Org Committees & Hearings
Opp Committees & Hearings
HB0673
Prince George's County - Video Lottery Operation License - Awarded to Highest Bidder
Primary
1
2
In the House - Unfavorable Report by Ways and Means

HB0681
Invest Maryland Program - Alteration of Program Requirements
Primary
1
2
In the House - Hearing 3/12 at 1:00 p.m.

HB0760
Maryland Transportation Authority - Privatization of the Intercounty Connector and the I-95 Express Toll Lanes
Primary
1
2
In the House - Hearing 2/28 at 1:00 p.m.

HB0761
State Highway Administration - Privatization of Rest Areas and Welcome Centers on State Highways
Primary
1
2
In the House - Hearing 2/28 at 1:00 p.m.

HB0762
State Highway Administration - Sale of Naming Rights to State Highways
Primary
1
2
In the House - Hearing 2/28 at 1:00 p.m.

HB0850
Corporate Income Tax - Investments in Maryland
Primary
1
2
In the House - Hearing 3/12 at 1:00 p.m.

HB0856
Personal Property Tax - Investments in Maryland
Primary
1
2
In the House - Hearing 3/07 at 1:00 p.m.

HB1278
Corporations and Associations - "Crowdfunding" Laws - Restrictions and Compliance
Primary
1
2
In the House - Unfavorable Report by Economic Matters

HB1375
Motor Vehicle Liability Insurance - Replacement Parts for Damaged Motor Vehicles
Primary
1
2
In the House - Rereferred to Economic Matters
HB0104
Occupational Safety and Health - Good Faith Actions by Business Owners - Penalty Forgiveness
Co-Sponsor
2
2
In the House - Unfavorable Report by Economic Matters

HB0106 (SB0391)
Sustainable Growth and Agricultural Preservation Act of 2012 - Repeal
Co-Sponsor
2
2
In the House - Unfavorable Report by Environmental Matters

HB0128 /CH0026 (SB0158/CH0025)
Homestead Tax Credit - Eligibility Verification and Application
Co-Sponsor
2
2
Approved by the Governor - Chapter 26

HB0137
Election Law - Polling Places - Proof of Identity
Co-Sponsor
2
2
In the House - Hearing 2/07 at 1:00 p.m.

HB0165 (SB0807)
Elementary and Secondary Education - Security - School Resource Officers
Co-Sponsor
2
2
In the House - Unfavorable Report by Ways and Means

HB0176
Transportation Trust Fund Protection Act
Co-Sponsor
2
2
In the House - Hearing 2/26 at 1:00 p.m. (Appropriations)

HB0235 /CH0361
Property Tax - Valuation of Residential Real Property - Database
Co-Sponsor
2
2
Approved by the Governor - Chapter 361

HB0236
Election Law - Districting Plan Questions - Inclusion of Map
Co-Sponsor
2
2
In the House - Hearing 3/11 at 2:00 p.m.

HB0252
State Development Plan - Repeal
Co-Sponsor
2
2
In the House - Unfavorable Report by Environmental Matters

HB0261 (SB0034)
Corporate Income Tax - Rate Reduction
Co-Sponsor
2
2
In the House - Hearing 2/26 at 1:00 p.m.

HB0280
Maryland Death Taxes - Family Property Protection Act
Co-Sponsor
2
2
In the House - Hearing 2/26 at 1:00 p.m.

HB0317
State Government - E-Verify Program
Co-Sponsor
2
2
In the House - Hearing 3/13 at 1:00 p.m.

HB0318
Labor and Employment - Labor Organizations - Right to Work
Co-Sponsor
2
2
In the House - Unfavorable Report by Economic Matters

HB0325
Election Law - Qualification of Voters - Proof of Identity
Co-Sponsor
2
2
In the House - Hearing 2/21 at 1:00 p.m.

HB0363
Tax Increases - Majority Vote Required
Co-Sponsor
2
2
In the House - Hearing 3/11 at 2:00 p.m.

HB0371
Income Tax Credit - Cat and Dog Adoption
Co-Sponsor
2
2
In the House - Hearing 2/26 at 1:00 p.m.

HB0372 /CH0453 (SB0202/CH0452)
Recordation and Transfer Taxes - Transfer of Property Between Related Entities - Exemption
Co-Sponsor
2
2
Approved by the Governor - Chapter 453

HB0408 /CH0258 (SB0404/CH0257)
Income Tax - Subtraction Modification - Enhanced Agricultural Management Equipment
Co-Sponsor
2
2
Approved by the Governor - Chapter 258

HB0426
Public Safety - Firearm Ammunition - Purchaser Information
Co-Sponsor
2
2
In the House - Hearing 3/05 at 1:00 p.m.

HB0532 (SB0537)
Education - Maryland Advisory Council for Virtual Learning - Responsibilities
Co-Sponsor
2
2
In the Senate - Unfavorable Report by Education, Health, and Environmental Affairs

HB0544 (SB0491)
Criminal Procedure - Supervising Authority - Sex Offender Transfer Notifications
Co-Sponsor
2
2
In the House - Unfavorable Report by Judiciary

HB0558
Maryland Liberty Preservation Act of 2013
Co-Sponsor
2
2
In the House - Unfavorable Report by Health and Government Operations

HB0579
Veterans' Organizations - Instant Ticket Lottery Machines - Use of Proceeds
Co-Sponsor
2
2
In the House - Hearing 3/05 at 1:00 p.m.

HB0722
Estate Taxes - Qualified Family-Owned Business Property - Exclusion
Co-Sponsor
2
2
In the House - Referred to interim study by Ways and Means

HB0739
Public Institutions of Higher Education - Legal Presence and Tuition Rates - Reporting
Co-Sponsor
2
2
In the House - Unfavorable Report by Appropriations

HB0780
State Employees Pension Choice Act
Co-Sponsor
2
2
In the House - Unfavorable Report by Appropriations

HB0837
Family Farm - Prevailing Party - Attorney's Fees and Expenses
Co-Sponsor
2
2
In the House - Unfavorable Report by Judiciary

HB0952 (SB0782)
Correctional Services - Inmate Telephone Services - Legal Counsel
Co-Sponsor
2
2
In the Senate - Unfavorable Report by Judicial Proceedings

HB0969
Commission to Consider Mental Health-Related Ways to Limit Mass Violence by Individuals with Antisocial Personality Disorders, Depressive Disorders, or Other Mental Illness
Co-Sponsor
2
2
In the House - Withdrawn by Sponsor

HB1038
Electricity - Consumer Relations - Smart Meters
Co-Sponsor
2
2
In the House - Referred to interim study by Economic Matters

HB1046
Transportation Trust Fund - Dedicated Highway Funds
Co-Sponsor
2
2
In the House - Hearing 3/14 at 1:00 p.m.

HB1066
Electricity - Smart Meters - Disclosure of Usage Data
Co-Sponsor
2
2
In the House - Referred to interim study by Economic Matters

HB1138 (SB0778)
Correctional Services - Inmate Welfare Fund - Telephone Financial Assistance
Co-Sponsor
2
2
In the House - Unfavorable Report by Judiciary

HB1161 /CH0671
Commission on Special Education Access and Equity
Co-Sponsor
2
2
Approved by the Governor - Chapter 671

HB1209 /CH0268 (SB0436/CH0267)
Recordation Taxes - Exemptions
Co-Sponsor
2
2
Approved by the Governor - Chapter 268

HB1223
Homestead Property Tax Credit - Eligibility Verification and Application - Extension and Notice
Co-Sponsor
2
2
In the House - Hearing 2/14 at 1:00 p.m.

HB1247
State Government - Frederick Douglass and Harriet Tubman Memorial Statues - Placement and Commission
Co-Sponsor
2
2
In the House - Hearing 3/06 at 1:00 p.m.

HB1292 /CH0411
Calvert County - Alcoholic Beverages Licenses and Appeals
Co-Sponsor
2
2
Approved by the Governor - Chapter 411

HB1302
Commission on Tax Policy, Reform, and Fairness
Co-Sponsor
2
2
In the Senate - Hearing 4/04 at 1:00 p.m.

HB0349 /CH0099
Business Regulation - Cemeteries - Prohibited Acts and Penalties
By Request - Departmental
5
2
Approved by the Governor - Chapter 99
Denotes enacted legislation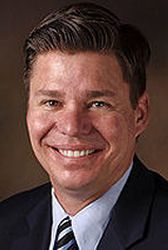 Tenure

First elected to the Maryland House of Delegates, 2010. Member of the House since 2011.
Current Assignments

2011- Ways and Means Committee

2011- Revenues Subcommittee of the Ways and Means Committee

2011- Chair, Calvert County House Delegation
Past House Service

Deputy Minority Whip, 2013.
Public Service

Third Vice Chair, Executive Board, Tri-County Council for Southern Maryland, 2011.
Memberships

Board Member, Calvert Marine Museum ; Calverton School .
Biographical Information

Born, Baltimore, Maryland, August, 3, 1962; George Washington University, B.A., International Affairs and Economics; Managing Member, Telecom Capital Group LLC; Founder, Gray's Field Foundation, 2003; Coach, Calvert Soccer Association; Married, Three children.
Last Updated: 10/15/2019 3:25 PM