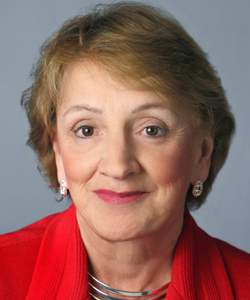 District

9A

County

Howard and Carroll

Committee Assignment(s)

Annapolis Info

202 House Office Building
6 Bladen Street
Annapolis, MD 21401
Phone 410-841-3556 | 301-858-3556
Toll-free in MD 1-800-492-7122 ext. 3556

Interim Info

202 House Office Building
6 Bladen Street
Annapolis, MD 21401
Phone 410-841-3556 | 301-858-3556

Contact

Party

Republican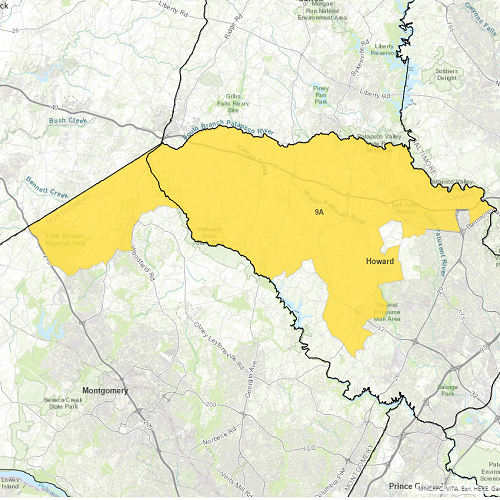 Legislation
Sponsorship Type Sort
Chamber Sort
1
2
1
2
1
2
2
2
2
2
2
2
2
2

Bill/Chapter (Cross/Chapter)

Title

Interstate Compact on Washington Area Professional Football Team Franchise Facility Incentives

Sponsorship Type

Co-Sponsor

2
2

Bill/Chapter (Cross/Chapter)

Title

Education - County Boards of Education - County Superintendent Contracts

Sponsorship Type

Co-Sponsor

2
2

Bill/Chapter (Cross/Chapter)

Title

Admissions and Amusement Tax - Limitations on Municipal Corporations - Drive-In Movies and Roller Skating Rinks

Sponsorship Type

Co-Sponsor

2
2

Bill/Chapter (Cross/Chapter)

Title

Corporate Income Tax - Rate Reduction

Sponsorship Type

Co-Sponsor

2
2

Bill/Chapter (Cross/Chapter)

Title

Admissions and Amusement Tax - Limitations on Municipal Corporations - Agricultural Tourism

Sponsorship Type

Co-Sponsor

2
2
2
2
2
2
2
2

Bill/Chapter (Cross/Chapter)

Title

Income Tax - Itemized Deductions

Sponsorship Type

Co-Sponsor

2
2
2
2
2
2

Bill/Chapter (Cross/Chapter)

Title

State Prescription Drug Benefit Plan - Termination of Coverage for Retirees - Exemptions and Alterations

Sponsorship Type

Co-Sponsor

2
2
2
2

Bill/Chapter (Cross/Chapter)

Title

Calculation of Taxable Income - Itemized Deductions - Property Taxes

Sponsorship Type

Co-Sponsor

2
2

Bill/Chapter (Cross/Chapter)

Title

Income Tax - Credit for Long-Term Care Premiums

Sponsorship Type

Co-Sponsor

2
2

Bill/Chapter (Cross/Chapter)

Title

High School Graduation Requirements - Student Service - Fire-Fighting Training and Volunteer Hours

Sponsorship Type

Co-Sponsor

2
2

Bill/Chapter (Cross/Chapter)

Title

Public Safety - Special Police Officers - Employing Entity

Sponsorship Type

Co-Sponsor

2
2
2
2

Bill/Chapter (Cross/Chapter)

Title

Legislative Districts - Single-Member Delegate Districts (One Person One Vote Act of 2019)

Sponsorship Type

Co-Sponsor

2
2

Bill/Chapter (Cross/Chapter)

Title

State Parks and Forests - Hunting - Use of Off-Road Vehicles

Sponsorship Type

Co-Sponsor

2
2
2
2

Bill/Chapter (Cross/Chapter)

Title

Personal Property Tax - Investments in Maryland

Sponsorship Type

Co-Sponsor

2
2
2
2

Bill/Chapter (Cross/Chapter)

Title

Counties and Municipalities - Transportation of Animals - Limitation on Authority

Sponsorship Type

Co-Sponsor

2
2

Bill/Chapter (Cross/Chapter)

Title

Sales and Use Tax - Tax-Free Periods - University and College Textbooks

Sponsorship Type

Co-Sponsor

2
2

Bill/Chapter (Cross/Chapter)

Title

Income Tax - Subtraction Modification - College Savings Plan Contributions

Sponsorship Type

Co-Sponsor

2
2
2
2

Bill/Chapter (Cross/Chapter)

Title

Senior Citizen Activities Centers - Bingo Games - Authorization

Sponsorship Type

Co-Sponsor

2
2
2
2

Bill/Chapter (Cross/Chapter)

Title

State Board of Education - Financial Literacy Course and Exam - Graduation Requirement

Sponsorship Type

Co-Sponsor

2
2
2
2
2
2

Bill/Chapter (Cross/Chapter)

Title

Education - Career and Technical Education Expansion Grant - Established

Sponsorship Type

Co-Sponsor

2
2

Bill/Chapter (Cross/Chapter)

Title

Education - Foreign Language Requirement - Computer Programming Language Courses

Sponsorship Type

Co-Sponsor

2
2
2
2

Bill/Chapter (Cross/Chapter)

Title

Criminal Law - Crimes Against Property - Right to Defend Property (Stand Your Ground Act)

Sponsorship Type

Co-Sponsor

2
2

Bill/Chapter (Cross/Chapter)

Title

Sewerage Systems - Residential Major Subdivisions in Tier III and Tier IV Areas

Sponsorship Type

Co-Sponsor

2
2

Bill/Chapter (Cross/Chapter)

Title

Natural Resources - Hunting - Sundays

Sponsorship Type

Co-Sponsor

2
2
2
2
2
2
3
2
3
2
3
2
3
2
3
2
3
2
3
2
3
2
3
2
3
2
3
2
3
2
3
2
3
2
3
2
3
2
3
2
3
2
4
2
Bill/Chapter
(Cross/Chapter)
Title
Sponsorship Type
Sponsorship Type Sort
Chamber Sort
Current Status
Org Committees & Hearings
Opp Committees & Hearings
HB0757 (SB0561/CH0388)
Criminal Law - Homicide - Fetus
Primary
1
2
In the House - Hearing 3/08 at 1:00 p.m.

HB1377 (SB0999)
Criminal Law - Assault - Pregnancy (Laura and Reid's Law)
Primary
1
2
In the House - First Reading House Rules and Executive Nominations

HB1403 (SB0741/CH0334)
Maryland Historical Trust - Properties Subject to Historic Preservation Easements - Waiver Process
Primary
1
2
In the House - First Reading House Rules and Executive Nominations

HB0090 (SB0117)
Public Safety - Smoke Detection System Violation - Civil Offense
Co-Sponsor
2
2
In the House - Hearing 1/29 at 1:00 p.m.

HB0113 (SB0842/CH0495)
Criminal Law - Gaming - Civil Offense
Co-Sponsor
2
2
Vetoed by the Governor (Duplicative)

HB0181 /CH0027 (SB0103/CH0026)
Criminal Law - Electronic Harassment and Bullying (Grace's Law 2.0)
Co-Sponsor
2
2
Approved by the Governor - Chapter 27

HB0271 (SB0087)
Income Tax - Standard Deduction - Alteration
Co-Sponsor
2
2
In the House - Hearing 2/13 at 1:00 p.m.

HB0303
Interstate Compact on Washington Area Professional Football Team Franchise Facility Incentives
Co-Sponsor
2
2
In the House - Withdrawn by Sponsor

HB0330
Education - County Boards of Education - County Superintendent Contracts
Co-Sponsor
2
2
In the Senate - Hearing 3/27 at 1:00 p.m.

HB0369
Admissions and Amusement Tax - Limitations on Municipal Corporations - Drive-In Movies and Roller Skating Rinks
Co-Sponsor
2
2
In the House - Hearing 2/12 at 1:00 p.m.

HB0375
Corporate Income Tax - Rate Reduction
Co-Sponsor
2
2
In the House - Hearing 2/13 at 1:00 p.m.

HB0386
Admissions and Amusement Tax - Limitations on Municipal Corporations - Agricultural Tourism
Co-Sponsor
2
2
In the House - Hearing 2/12 at 1:00 p.m.

HB0387 /CH0067 (SB0477/CH0068)
Income Tax - Subtraction Modification - Maryland Transportation Authority Police
Co-Sponsor
2
2
Approved by the Governor - Chapter 67

HB0399 (SB0311)
End-of-Life Option Act (Richard E. Israel and Roger "Pip" Moyer Act)
Co-Sponsor
2
2
In the Senate - First Reading Judicial Proceedings

HB0428 /CH0651 (SB0269/CH0652)
Comprehensive Flood Management Grant Program – Awards for Flood Damage and Mandatory Funding
Co-Sponsor
2
2
Enacted under Article II, Section 17(c) of the Maryland Constitution - Chapter 651

HB0450
Income Tax - Itemized Deductions
Co-Sponsor
2
2
In the House - Hearing 2/13 at 1:00 p.m.

HB0463 (SB0110)
Congressional Districts - Standards (Anti-Gerrymandering of Maryland's Congressional Districts)
Co-Sponsor
2
2
In the House - Unfavorable Report by House Rules and Executive Nominations

HB0481 /CH0365
Criminal Law - Sale of a Minor - Felony
Co-Sponsor
2
2
Approved by the Governor - Chapter 365

HB0490
State Prescription Drug Benefit Plan - Termination of Coverage for Retirees - Exemptions and Alterations
Co-Sponsor
2
2
In the House - Hearing 2/26 at 1:00 p.m.

HB0527 /CH0370 (SB0290/CH0371)
Public Health – Cottage Food Products – Definition and Sale
Co-Sponsor
2
2
Approved by the Governor - Chapter 370

HB0598
Calculation of Taxable Income - Itemized Deductions - Property Taxes
Co-Sponsor
2
2
In the House - Hearing 2/27 at 1:00 p.m.

HB0609
Income Tax - Credit for Long-Term Care Premiums
Co-Sponsor
2
2
In the House - Hearing 2/27 at 1:00 p.m.

HB0631
High School Graduation Requirements - Student Service - Fire-Fighting Training and Volunteer Hours
Co-Sponsor
2
2
In the House - Hearing 2/21 at 1:00 p.m.

HB0670
Public Safety - Special Police Officers - Employing Entity
Co-Sponsor
2
2
In the House - Hearing 2/26 at 1:00 p.m.

HB0690 (SB0734/CH0512)
Education - Students With Reading Difficulties - Screenings and Interventions
Co-Sponsor
2
2
In the House - Hearing 2/21 at 1:00 p.m.

HB0724
Legislative Districts - Single-Member Delegate Districts (One Person One Vote Act of 2019)
Co-Sponsor
2
2
In the House - Unfavorable Report by House Rules and Executive Nominations

HB0728
State Parks and Forests - Hunting - Use of Off-Road Vehicles
Co-Sponsor
2
2
In the Senate - Hearing 3/26 at 1:00 p.m.

HB0764 (SB0148)
Correctional Services - Murder - Diminution Credits
Co-Sponsor
2
2
In the House - Hearing 3/12 at 1:00 p.m.

HB0857
Personal Property Tax - Investments in Maryland
Co-Sponsor
2
2
In the House - Hearing 2/26 at 1:00 p.m.

HB0864 (SB0675)
Duties of a Guardian of the Person - Petition for Visitation
Co-Sponsor
2
2
In the House - Withdrawn by Sponsor

HB0880
Counties and Municipalities - Transportation of Animals - Limitation on Authority
Co-Sponsor
2
2
In the House - Withdrawn by Sponsor

HB0890
Sales and Use Tax - Tax-Free Periods - University and College Textbooks
Co-Sponsor
2
2
In the House - Hearing 2/27 at 1:00 p.m.

HB0902
Income Tax - Subtraction Modification - College Savings Plan Contributions
Co-Sponsor
2
2
In the House - Hearing 3/08 at 1:00 p.m.

HB0922 (SB0190)
Corporate Income Tax - Rate Reduction
Co-Sponsor
2
2
In the House - Hearing 2/22 at 1:00 p.m.

HB0970
Senior Citizen Activities Centers - Bingo Games - Authorization
Co-Sponsor
2
2
In the House - Hearing 3/01 at 1:00 p.m.

HB1115 (SB0515/CH0457)
Community Colleges - Workforce Readiness Grant Program - Established
Co-Sponsor
2
2
Vetoed by the Governor (Duplicative)

HB1138
State Board of Education - Financial Literacy Course and Exam - Graduation Requirement
Co-Sponsor
2
2
In the House - Hearing 3/08 at 1:00 p.m.

HB1139 (SB0037)
Corporate Income Tax - Rate Reduction
Co-Sponsor
2
2
In the House - Hearing 2/22 at 1:00 p.m.

HB1161 (SB0574/CH0306)
Department of Commerce – Small Business Innovation Research and Technology Transfer – Study
Co-Sponsor
2
2
In the Senate - First Reading Senate Rules

HB1168
Education - Career and Technical Education Expansion Grant - Established
Co-Sponsor
2
2
In the House - Hearing 2/28 at 1:00 p.m.

HB1211
Education - Foreign Language Requirement - Computer Programming Language Courses
Co-Sponsor
2
2
In the House - Hearing 3/08 at 1:00 p.m.

HB1212 /CH0077 (SB0024/CH0078)
Family Law - Kinship Caregivers
Co-Sponsor
2
2
Approved by the Governor - Chapter 77

HB1214
Criminal Law - Crimes Against Property - Right to Defend Property (Stand Your Ground Act)
Co-Sponsor
2
2
In the House - Hearing 3/13 at 1:00 p.m.

HB1220
Sewerage Systems - Residential Major Subdivisions in Tier III and Tier IV Areas
Co-Sponsor
2
2
In the House - Unfavorable Report by Environment and Transportation

HB1221
Natural Resources - Hunting - Sundays
Co-Sponsor
2
2
In the House - Unfavorable Report by Environment and Transportation

HB1396 (SB0357)
Property Tax Exemption - Disabled Veterans
Co-Sponsor
2
2
In the House - First Reading House Rules and Executive Nominations

HJ0001 (SJ0003)
United States Constitution - Amendments Convention - Congressional Term Limits Amendment
Co-Sponsor
2
2
In the House - Unfavorable Report by House Rules and Executive Nominations

HB0043 (SB0090)
Elections - Legislative and Congressional Redistricting and Apportionment - Commission and Process
By Request - Administration
3
2
In the House - Unfavorable Report by House Rules and Executive Nominations

HB0044 (SB0091)
Legislative and Congressional Redistricting and Apportionment
By Request - Administration
3
2
In the House - Unfavorable Report by House Rules and Executive Nominations

HB0045 (SB0092)
Accountability in Education Act of 2019
By Request - Administration
3
2
In the House - Hearing 3/07 at 1:00 p.m.

HB0046 (SB0089)
Small Business Relief Tax Credit - Expansion
By Request - Administration
3
2
In the House - Hearing 3/06 at 1:00 p.m.

HB0149 (SB0170)
Retirement Tax Fairness Act of 2019
By Request - Administration
3
2
In the House - Hearing 3/06 at 1:00 p.m.

HB0150 (SB0174)
More Opportunities for Marylanders Act of 2019
By Request - Administration
3
2
In the House - Hearing 3/06 at 1:00 p.m.

HB0152 (SB0167)
Pathways in Technology Early College High (P-TECH) Expansion Act of 2019
By Request - Administration
3
2
In the House - Hearing 3/07 at 1:00 p.m. (Ways and Means)

HB0153 (SB0159)
Building Opportunity Act of 2019
By Request - Administration
3
2
In the House - Hearing 2/28 at 1:00 p.m.

HB0154 (SB0171)
Income Tax Subtraction Modification - Qualified Retired Public Safety Employee (Hometown Heroes Act of 2019)
By Request - Administration
3
2
In the House - Hearing 3/06 at 1:00 p.m.

HB0155 /CH0385 (SB0164/CH0386)
Maryland Department of Health - Capital and Grant Programs - State Grants
By Request - Administration
3
2
Approved by the Governor - Chapter 385

HB0157 (SB0173)
State Government - Regulations Impacting Small Businesses
By Request - Administration
3
2
In the House - Hearing 2/05 at 2:00 p.m.

HB0158 (SB0169)
State Personnel Recruitment Modernization Act of 2019
By Request - Administration
3
2
In the House - Withdrawn by Sponsor

HB0178 /CH0217 (SB0177/CH0218)
Maryland Stadium Authority - Ocean City Convention Facility - Renovation
By Request - Administration
3
2
Approved by the Governor - Chapter 217

HB0229 (SB0176)
State Commission on Criminal Sentencing Policy - Annual Report - Crimes of Violence
By Request - Administration
3
2
In the House - Hearing 2/12 at 1:00 p.m.

HB0231 (SB0161)
Income Tax - Subtraction Modification - Volunteer Fire, Rescue, and Emergency Medical Services Members
By Request - Administration
3
2
In the House - Hearing 3/06 at 1:00 p.m.

HB0232 (SB0207)
Transparency Act of 2019
By Request - Administration
3
2
In the House - Hearing 2/25 at 2:00 p.m.

HB0234 (SB0162)
Criminal Law - Crime of Violence - Human Trafficking
By Request - Administration
3
2
In the House - Hearing 2/12 at 1:00 p.m.

HB0236 (SB0166)
Crimes - Use of a Firearm in the Commission of a Crime of Violence or Felony - Penalties (The Repeat Firearms Offender Act of 2019)
By Request - Administration
3
2
In the House - Hearing 2/25 at 10:00 a.m.

HB0397 /CH0301 (SB0339/CH0302)
Public Safety - 9-1-1 Emergency Telephone System (Carl Henn's Law)
By Request - Committee
4
2
Approved by the Governor - Chapter 301
Denotes enacted legislation
Legislative Bond Initiatives
| Project Name | Status | House Sponsors | Senate Sponsors | County | Amount Requested | Senate Initiative | House Initiative | Other Funding | Total Funding |
| --- | --- | --- | --- | --- | --- | --- | --- | --- | --- |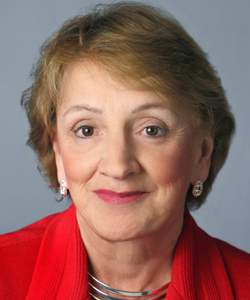 Tenure

First elected to the Maryland House of Delegates in 2014. Member since 2015.
Current Assignments

2019 Appropriations Committee

2019 Education and Economic Development Subcommittee of the Appropriations Committee

2019 Oversight Committee on Pensions of the Appropriations Committee

2015 Women Legislators of Maryland (President-2019-2020)

2016 Maryland Veterans Caucus
Past House Service

Judiciary Committee, 2015-2019; Civil Law and Procedure Subcommittee of the Judiciary Committee, 2015-2019.
Public Service

Adaptive Reuse of Historic Properties Study Steering Committee, 2019-; Community Foundation of Howard County, Board Member; Women's Giving Circle, Advisory Board Member, 2008-2012; University of Maryland Legacy Leadership Program, 2011-2013; New York City Tax & Limousine Commission, 2007-2010; Howard County Republican Central Committee, Elected Member, 2006-2010; Columbia Foundation, Board of Directors, 1999-2005; Task Force on Traffic Capacity Across the Chesapeake Bay, 2004-2006; University of Maryland School of Law, Board of Visitors, 1998-2004; University of Maryland School of Law Alumni Association, Board of Directors, President (2002-2003), 1992-2003; Montgomery County Transportation Policy Task Force II, 2000-2001; U.S. Chamber of Commerce, Transportation Committee, 1999-2001; Howard County Leadership Program, 1993-1994; Political Columnist, "The Contemporary Conservative" (weekly), Columbia Flier, Howard County Times, 1973-1975.
Memberships

Women Legislators of Maryland (Treasurer, 2016-17; 1st Vice President, 2017-18, President-elect, 2018-2019), 2015-; Maryland Legislative Sportsmen's Caucus, 2015-; National Rifle Association, 2013-; League of Women Voters, 2011-; Business Women's Network, 2010-; AAUW (American Association of University Women), 2010-; Maryland Bar Association; Howard County Citizens Association; Maryland Federation of Republican Women.
Awards

Robert H. Kittleman Lifer Achievement Award, Howard County Republican Central Committee, 2010; Governor's Citation for role on the InterCounty Connector Project Team, 2005; Department of Transportation Award for role in reforming paratransit, 2005; Maryland Woman of the Year, WTS, Inc. (Women's Transportation Seminar), 2004; One of "Maryland's Top 100 Women" (The Daily Record), 2004.
Biographical Information

Born, Maryland, May 7, 1945; Catonsville Senior High School; Virginia Polytechnic Institute, B.A. English/Math; University of North Carolina, M.A. English; University of Maryland School of Law, J.D., 1991; Georgetown University, Executive Leadership Coaching, Certificate, 2010; Arent Fox, LLC, Attorney,1991-1996; Marriott International, Inc., Vice-President of Legislative Affairs and Senior Counsel, 1996-2001; U.S. Senator Fred Thompson, Governmental Affairs Committee, Minority Counsel, 2001-2002; State of Maryland Department of Transportation, Deputy Secretary 2002-2004; Managing Partner GenderStrategy, 2007 - present; State of Maryland Transportation Authority, CEO, 2004-2007; Author of "Why Must There be Dragons? Empowering Women to Master Their Careers without Changing Men."; Two children.
Last Updated: 10/25/2019 10:30 AM