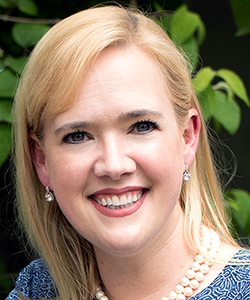 District

30A

County

Anne Arundel

Committee Assignment(s)

Annapolis Info

154 House Office Building
6 Bladen Street
Annapolis, MD 21401
Phone 410-841-3211 | 301-858-3211
Toll-free in MD 1-800-492-7122 ext. 3211
Fax 410-841-3209 | 301-858-3209

Interim Info

154 House Office Building
6 Bladen Street
Annapolis, MD 21401
Phone 410-841-3211 | 301-858-3211
Fax 410-841-3209 | 301-858-3209

Contact

Party

Democrat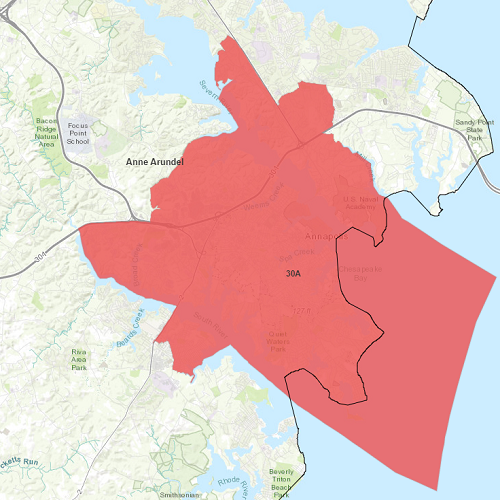 Denotes enacted legislation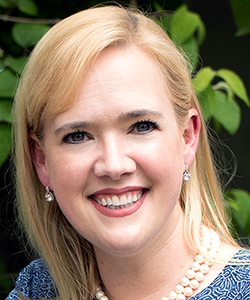 Tenure

Member of the Maryland House of Delegates since May 1, 2020.
Current Assignments

2020 Ways and Means Committee

2020 Women Legislators of Maryland
Memberships

Annapolis Yacht Club, 2017-; Junior League of Annapolis, Vice President of Communications Council, 2015-; Bay Ridge Pool Association, 2014-; Annapolis Swim Club, Board Member.
Awards

Jennifer Summers Barrett Volunteer Award, 2019.
Biographical Information

Born June 26, 1976 in Cumberland, Maryland; Fort Hill High School, 1994; Towson University, B.S., Sociology, 1998; Committee to Elect Bobby Zirkin, District 11 Maryland, Chairperson and Campaign Manager, January, 1997-January, 1999; Cardin for Congress, Baltimore, Maryland, Campaign Associate, September, 1998-January, 1999; Office of Congressman Benjamin L. Cardin, Washington, D.C. , Legislative Assistant, June, 1999-March, 2001; Democratic Congressional Campaign Committee, Washington, D.C., Senior Research Analyst, June, 2001-December, 2002; Emily's List, Washington, D.C., Research and Strategy Director, January, 2007-2012; Political Research Director, July, 2003-2006; Gragert Jones Research, Washington, D.C.; Chicago, IL, Partner, 2009-2012; Nexus Direct, Norfolk, VA; Washington, D.C.; Dublin Ireland, Senior Political Strategist, 2013-2018; Married; one child.
Last Updated: 5/5/2020 12:51 PM