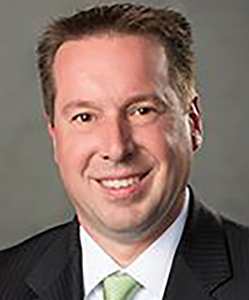 District

2B

County

Washington

Committee Assignment(s)

Appropriations Committee


Annapolis Info

213 House Office Building
6 Bladen St.
Annapolis, MD 21401
Phone 410-841-3125 | 301-858-3125
Toll-free in MD 1-800-492-7122 ext. 3125
Fax 410-841-3414 | 301-858-3434

Interim Info

5 Public Square
Suite 210
Hagerstown, MD 21740
Phone 410-841-3125 | 301-858-3125
Fax 410-841-3414 | 301-858-3414

Contact

Party

Republican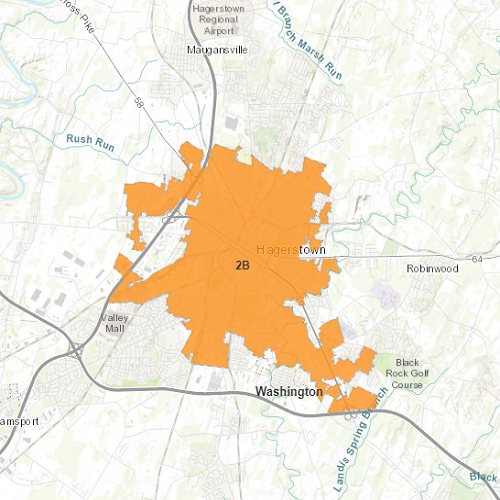 Legislation
Sponsorship Type Sort
Chamber Sort

Bill/Chapter (Cross/Chapter)

Title

Correctional Services - Inmate Release (Suzanne Jones Act)

Sponsorship Type

Primary

1
2

Bill/Chapter (Cross/Chapter)

Title

Transportation - Western Maryland MARC Rail Extension - Study

Sponsorship Type

Primary

1
2

Bill/Chapter (Cross/Chapter)

Title

Correctional Services - Home County Correctional Facility Program

Sponsorship Type

Primary

1
2

Bill/Chapter (Cross/Chapter)

Title

Maryland Medical Assistance Program - Emergency Service Transporters - Reimbursement

Sponsorship Type

Primary

1
2

Bill/Chapter (Cross/Chapter)

Title

Medical Assistance Program - Emergency Service Transporters - Reimbursement for Transportation and Medical Services

Sponsorship Type

Primary

1
2

Bill/Chapter (Cross/Chapter)

Title

Crimes - Transfer of Human Immunodeficiency Virus While Committing Sexual Crime

Sponsorship Type

Primary

1
2

Bill/Chapter (Cross/Chapter)

Title

Washington County - Hotel Rental Tax - Rate and Distribution of Revenue

Sponsorship Type

Primary

1
2
2
2

Bill/Chapter (Cross/Chapter)

Title

Election Law - Qualification of Voters - Proof of Identity

Sponsorship Type

Co-Sponsor

2
2
2
2

Bill/Chapter (Cross/Chapter)

Title

General Assembly - Term Limits

Sponsorship Type

Co-Sponsor

2
2
2
2
2
2
2
2

Bill/Chapter (Cross/Chapter)

Title

Education - Sexual Abuse and Assault Awareness and Prevention Program - Human and Sex Trafficking

Sponsorship Type

Co-Sponsor

2
2
2
2

Bill/Chapter (Cross/Chapter)

Title

Sales and Use Tax - Exemption - Firearm Safety Devices

Sponsorship Type

Co-Sponsor

2
2

Bill/Chapter (Cross/Chapter)

Title

Local Correctional Facilities - Requirement for Prerelease Program

Sponsorship Type

Co-Sponsor

2
2
2
2
2
2

Bill/Chapter (Cross/Chapter)

Title

Business Regulation - Home Improvement Contracts - Deposits

Sponsorship Type

Co-Sponsor

2
2
2
2
2
2

Bill/Chapter (Cross/Chapter)

Title

Civil Actions - Civil Immunity - Educator Intervention in Student Violence (Good Teacher Protection Act)

Sponsorship Type

Co-Sponsor

2
2

Bill/Chapter (Cross/Chapter)

Title

Sales and Use Tax - Tax-Free Period for Back-to-School Shopping - School Supplies and Textbooks

Sponsorship Type

Co-Sponsor

2
2

Bill/Chapter (Cross/Chapter)

Title

Juvenile Law - Juvenile Court Jurisdiction - Attempted Carjacking

Sponsorship Type

Co-Sponsor

2
2
2
2

Bill/Chapter (Cross/Chapter)

Title

Corporate Income Tax - Rate Reduction

Sponsorship Type

Co-Sponsor

2
2

Bill/Chapter (Cross/Chapter)

Title

University System of Maryland - Admissions - Notification of Potential Income

Sponsorship Type

Co-Sponsor

2
2
2
2
2
2

Bill/Chapter (Cross/Chapter)

Title

Personal Property Tax - Exemption for Business Personal Property

Sponsorship Type

Co-Sponsor

2
2

Bill/Chapter (Cross/Chapter)

Title

Legislative Districts - Single-Member Delegate Districts (One Person One Vote Act)

Sponsorship Type

Co-Sponsor

2
2

Bill/Chapter (Cross/Chapter)

Title

Regulated Firearms - Straw Purchase - Penalties

Sponsorship Type

Co-Sponsor

2
2

Bill/Chapter (Cross/Chapter)

Title

Criminal Law - Package Theft (Defense Against Porch Pirates Act)

Sponsorship Type

Co-Sponsor

2
2

Bill/Chapter (Cross/Chapter)

Title

Hospitals – Discharge or Transfer of Patients – Prior Authorization of Prescriptions (The Mae Abraham Act)

Sponsorship Type

Co-Sponsor

2
2

Bill/Chapter (Cross/Chapter)

Title

Law Enforcement Officers' Pension System - Military Service Credit

Sponsorship Type

Co-Sponsor

2
2
2
2
2
2
2
2

Bill/Chapter (Cross/Chapter)

Title

Criminal Procedure - Pretrial Release - Assault on a Law Enforcement Officer (Police Protection Act)

Sponsorship Type

Co-Sponsor

2
2

Bill/Chapter (Cross/Chapter)

Title

Criminal Law - Visual Surveillance in a Private Place or of a Private Area

Sponsorship Type

Co-Sponsor

2
2

Bill/Chapter (Cross/Chapter)

Title

State Prescription Drug Benefits - Retirees

Sponsorship Type

Co-Sponsor

2
2

Bill/Chapter (Cross/Chapter)

Title

Transit - Maryland Area Regional Commuter Train - Expansion of Service

Sponsorship Type

Co-Sponsor

2
2

Bill/Chapter (Cross/Chapter)

Title

Correctional Services - Murder - Diminution Credits

Sponsorship Type

Co-Sponsor

2
2

Bill/Chapter (Cross/Chapter)

Title

Public Safety – Handgun Permit – Church Property (Worshipper Protection Act of 2020)

Sponsorship Type

Co-Sponsor

2
2

Bill/Chapter (Cross/Chapter)

Title

Criminal Procedure - Vulnerable Adult Abuse Registry

Sponsorship Type

Co-Sponsor

2
2
2
2

Bill/Chapter (Cross/Chapter)

Title

Criminal Procedure - Victims and Victims' Representatives - Plea Agreements (The Victim Empowerment in Plea Deals Act of 2020)

Sponsorship Type

Co-Sponsor

2
2

Bill/Chapter (Cross/Chapter)

Title

Criminal Law - Death Penalty - Mass Murder (Capital Gazette Shooting Memorial Act)

Sponsorship Type

Co-Sponsor

2
2

Bill/Chapter (Cross/Chapter)

Title

Crimes of Violence - Parole (Stopping Dangerous and Violent Criminals Act of 2020)

Sponsorship Type

Co-Sponsor

2
2

Bill/Chapter (Cross/Chapter)

Title

Family Law - Grandparent Visitation

Sponsorship Type

Co-Sponsor

2
2
2
2

Bill/Chapter (Cross/Chapter)

Title

Peace Orders and Protective Orders - Coercive Control

Sponsorship Type

Co-Sponsor

2
2

Bill/Chapter (Cross/Chapter)

Title

Criminal Procedure - Cameras in the Courtroom - Criminal Sentencing Hearings (Cameras in the Courtroom Act of 2020)

Sponsorship Type

Co-Sponsor

2
2
2
2

Bill/Chapter (Cross/Chapter)

Title

Primary and Secondary Education – Student Discipline (Right to Teach Act of 2020)

Sponsorship Type

Co-Sponsor

2
2

Bill/Chapter (Cross/Chapter)

Title

Correctional Services – Transfers to Federal Authorities – Undocumented Immigrants (Protecting Marylanders from Violent Crime Act of 2020)

Sponsorship Type

Co-Sponsor

2
2

Bill/Chapter (Cross/Chapter)

Title

Maryland State Commission for Criminal Sentencing Policy – Sentencing Guidelines – Plea Agreements (Truth in Plea Deals Act of 2020)

Sponsorship Type

Co-Sponsor

2
2

Bill/Chapter (Cross/Chapter)

Title

Congressional Districts - Standards (Anti-Gerrymandering of Maryland's Congressional Districts)

Sponsorship Type

Co-Sponsor

2
2
2
2

Bill/Chapter (Cross/Chapter)

Title

Military Department – Study on Assisting Active Duty Service Members With State Law and Regulatory Compliance

Sponsorship Type

Co-Sponsor

2
2
2
2

Bill/Chapter (Cross/Chapter)

Title

Congressional Districts - Standards (Anti-Gerrymandering of Maryland's Congressional Districts)

Sponsorship Type

Co-Sponsor

2
2

Bill/Chapter (Cross/Chapter)

Title

Legislative Districts - Standards

Sponsorship Type

Co-Sponsor

2
2

Bill/Chapter (Cross/Chapter)

Title

Education - Public High Schools - Financial Literacy Curriculum

Sponsorship Type

Co-Sponsor

2
2

Bill/Chapter (Cross/Chapter)

Title

Election Law - Congressional Representatives - Residence Requirement

Sponsorship Type

Co-Sponsor

2
2
2
2
2
2

Bill/Chapter (Cross/Chapter)

Title

Primary and Secondary Schools - Alternative School Options (Right to Learn Act)

Sponsorship Type

Co-Sponsor

2
2

Bill/Chapter (Cross/Chapter)

Title

Inspector General for Education - Powers and Duties - Alterations (Accountability in Education Act of 2020)

Sponsorship Type

Co-Sponsor

2
2

Bill/Chapter (Cross/Chapter)

Title

United States Constitution - Amendments Convention - Limitations on Federal Power

Sponsorship Type

Co-Sponsor

2
2
3
2
3
2
3
2
3
2
3
2
3
2
3
2
3
2
3
2
3
2
3
2
3
2
3
2
3
2
3
2
3
2
3
2
Bill/Chapter
(Cross/Chapter)
Title
Sponsorship Type
Sponsorship Type Sort
Chamber Sort
Current Status
Org Committees & Hearings
Opp Committees & Hearings
HB1275
Correctional Services - Inmate Release (Suzanne Jones Act)
Primary
1
2
In the House - Hearing 3/06 at 1:00 p.m.

HB1367
Transportation - Western Maryland MARC Rail Extension - Study
Primary
1
2
In the Senate - Hearing 3/17 at 1:00 p.m.

HB1368
Correctional Services - Home County Correctional Facility Program
Primary
1
2
In the House - Hearing 3/06 at 1:00 p.m.

HB1485
Maryland Medical Assistance Program - Emergency Service Transporters - Reimbursement
Primary
1
2
In the House - Hearing 3/04 at 1:00 p.m.

HB1496
Medical Assistance Program - Emergency Service Transporters - Reimbursement for Transportation and Medical Services
Primary
1
2
In the House - Hearing 3/04 at 1:00 p.m.

HB1497
Crimes - Transfer of Human Immunodeficiency Virus While Committing Sexual Crime
Primary
1
2
In the House - Hearing 3/10 at 1:00 p.m.

HB1598
Washington County - Hotel Rental Tax - Rate and Distribution of Revenue
Primary
1
2
In the House - First Reading House Rules and Executive Nominations

HB0047 (SB0327)
Public Safety - Handgun Qualification License - Training Exemption
Co-Sponsor
2
2
In the House - Unfavorable Report by Judiciary

HB0197
Election Law - Qualification of Voters - Proof of Identity
Co-Sponsor
2
2
In the House - Unfavorable Report by Ways and Means

HB0233 /CH0119 (SB0212/CH0120)
Criminal Law – Assault in the First Degree – Strangulation
Co-Sponsor
2
2
Enacted under Article II, Section 17(c) of the Maryland Constitution - Chapter 119

HB0366
General Assembly - Term Limits
Co-Sponsor
2
2
In the House - Hearing 2/24 at 2:00 p.m.

HB0492 (SB0493)
Small Business Development Center Network Fund - Minimum Appropriation
Co-Sponsor
2
2
In the House - Hearing 2/11 at 1:00 p.m.

HB0516 (SB0542)
Public School Students - Daily Physical Activity (Student Health and Fitness Act)
Co-Sponsor
2
2
In the House - Hearing 2/19 at 1:00 p.m.

HB0545 /CH0243 (SB0189/CH0244)
State Board of Veterinary Medical Examiners – Cease and Desist Orders and Civil Penalties
Co-Sponsor
2
2
Enacted under Article II, Section 17(c) of the Maryland Constitution - Chapter 243

HB0575
Education - Sexual Abuse and Assault Awareness and Prevention Program - Human and Sex Trafficking
Co-Sponsor
2
2
In the House - Hearing 2/13 at 1:00 p.m.

HB0617 /CH0624 (SB0604/CH0625)
Public and Nonpublic Schools - Medical Cannabis - Policy for Administration During School Hours and Events (Connor and Raina's Law)
Co-Sponsor
2
2
Enacted under Article II, Section 17(c) of the Maryland Constitution - Chapter 624

HB0618
Sales and Use Tax - Exemption - Firearm Safety Devices
Co-Sponsor
2
2
In the House - Hearing 2/20 at 1:00 p.m.

HB0658
Local Correctional Facilities - Requirement for Prerelease Program
Co-Sponsor
2
2
In the House - Hearing 2/18 at 1:00 p.m.

HB0736 (SB0565)
Police Officers - Mental Health - Employee Assistance Programs
Co-Sponsor
2
2
In the Senate - First Reading Judicial Proceedings

HB0769 (SB0133)
Education - High School Students - Graduation and Attendance Credit for Vocational Training
Co-Sponsor
2
2
In the House - Unfavorable Report by Ways and Means; Withdrawn

HB0770
Business Regulation - Home Improvement Contracts - Deposits
Co-Sponsor
2
2
In the House - Hearing 2/11 at 1:00 p.m.

HB0779 (SB0777)
Maryland Medical Assistance Program - Emergency Service Transporters and Emergency Medical Services Providers - Reimbursement
Co-Sponsor
2
2
In the House - Hearing 3/04 at 1:00 p.m.

HB0788 (SB0486)
Income Tax - Itemized Deductions
Co-Sponsor
2
2
In the House - Hearing 2/21 at 1:00 p.m.

HB0802
Civil Actions - Civil Immunity - Educator Intervention in Student Violence (Good Teacher Protection Act)
Co-Sponsor
2
2
In the Senate - First Reading Judicial Proceedings

HB0811
Sales and Use Tax - Tax-Free Period for Back-to-School Shopping - School Supplies and Textbooks
Co-Sponsor
2
2
In the House - Hearing 2/20 at 1:00 p.m.

HB0834
Juvenile Law - Juvenile Court Jurisdiction - Attempted Carjacking
Co-Sponsor
2
2
In the House - Hearing 2/20 at 1:00 p.m.

HB0843 (SB0492)
Income Tax - Subtraction Modification - State Law Enforcement Officers
Co-Sponsor
2
2
In the House - Hearing 2/25 at 1:00 p.m.

HB0869
Corporate Income Tax - Rate Reduction
Co-Sponsor
2
2
In the House - Unfavorable Report by Ways and Means

HB0907
University System of Maryland - Admissions - Notification of Potential Income
Co-Sponsor
2
2
In the House - Hearing 3/10 at 1:00 p.m.

HB0913 (SB0631)
Income Tax Standard Deduction – Alteration and Cost of Living
Co-Sponsor
2
2
In the House - Hearing 2/25 at 1:00 p.m.

HB0914 (SB0674)
Gun Theft Felony Act of 2020
Co-Sponsor
2
2
In the House - Hearing 3/04 at 1:00 p.m.

HB0940
Personal Property Tax - Exemption for Business Personal Property
Co-Sponsor
2
2
In the House - Hearing 2/18 at 1:00 p.m.

HB0958
Legislative Districts - Single-Member Delegate Districts (One Person One Vote Act)
Co-Sponsor
2
2
In the House - Hearing 3/02 at 2:00 p.m.

HB0968
Regulated Firearms - Straw Purchase - Penalties
Co-Sponsor
2
2
In the House - Hearing 3/04 at 1:00 p.m.

HB1049
Criminal Law - Package Theft (Defense Against Porch Pirates Act)
Co-Sponsor
2
2
In the House - Hearing 2/21 at 1:00 p.m.

HB1050
Hospitals – Discharge or Transfer of Patients – Prior Authorization of Prescriptions (The Mae Abraham Act)
Co-Sponsor
2
2
In the House - Hearing 3/02 at 1:00 p.m.

HB1073
Law Enforcement Officers' Pension System - Military Service Credit
Co-Sponsor
2
2
In the House - Unfavorable Report by Appropriations; Withdrawn

HB1109 (SB0109)
Disabled Active Duty Service Members, Disabled Veterans, and Surviving Spouses - Exemption From Property Tax and Other Charges and Refunds
Co-Sponsor
2
2
In the House - Hearing 3/03 at 1:00 p.m.

HB1173 (SB0760/CH0581)
Public Schools - Student Meal Programs and Meal Charge Policies
Co-Sponsor
2
2
In the House - Hearing 2/26 at 1:00 p.m.

HB1195 (SB0894)
County Boards of Education - Computer Science Courses
Co-Sponsor
2
2
In the House - Hearing 3/06 at 1:00 p.m.

HB1197
Criminal Procedure - Pretrial Release - Assault on a Law Enforcement Officer (Police Protection Act)
Co-Sponsor
2
2
In the House - Hearing 2/21 at 1:00 p.m.

HB1211
Criminal Law - Visual Surveillance in a Private Place or of a Private Area
Co-Sponsor
2
2
In the House - Hearing 2/21 at 1:00 p.m.

HB1230
State Prescription Drug Benefits - Retirees
Co-Sponsor
2
2
In the House - Hearing 3/10 at 1:00 p.m.

HB1236
Transit - Maryland Area Regional Commuter Train - Expansion of Service
Co-Sponsor
2
2
Vetoed by the Governor (Policy)

HB1265
Correctional Services - Murder - Diminution Credits
Co-Sponsor
2
2
In the House - Hearing 2/21 at 1:00 p.m.

HB1267
Public Safety – Handgun Permit – Church Property (Worshipper Protection Act of 2020)
Co-Sponsor
2
2
In the House - Hearing canceled

HB1282
Criminal Procedure - Vulnerable Adult Abuse Registry
Co-Sponsor
2
2
In the House - Hearing 3/05 at 1:00 p.m.

HB1288 (SB0290)
Criminal Procedure - Forfeiture of Firearms - Sale to Dealer
Co-Sponsor
2
2
In the House - Hearing 2/26 at 1:00 p.m.

HB1289
Criminal Procedure - Victims and Victims' Representatives - Plea Agreements (The Victim Empowerment in Plea Deals Act of 2020)
Co-Sponsor
2
2
In the House - Unfavorable Report by Judiciary; Withdrawn

HB1322
Criminal Law - Death Penalty - Mass Murder (Capital Gazette Shooting Memorial Act)
Co-Sponsor
2
2
In the House - Hearing canceled

HB1325
Crimes of Violence - Parole (Stopping Dangerous and Violent Criminals Act of 2020)
Co-Sponsor
2
2
In the House - Hearing 3/10 at 1:00 p.m.

HB1337
Family Law - Grandparent Visitation
Co-Sponsor
2
2
In the House - Hearing 2/27 at 1:00 p.m.

HB1350 (SB0337)
Splash Pads - Lifeguards
Co-Sponsor
2
2
In the House - Hearing 3/11 at 1:00 p.m.

HB1352
Peace Orders and Protective Orders - Coercive Control
Co-Sponsor
2
2
In the House - Hearing 2/27 at 1:00 p.m.

HB1376
Criminal Procedure - Cameras in the Courtroom - Criminal Sentencing Hearings (Cameras in the Courtroom Act of 2020)
Co-Sponsor
2
2
In the House - Hearing 2/26 at 1:00 p.m.

HB1394 (SB0982)
Highway User Revenues - Revenue and Distribution
Co-Sponsor
2
2
In the House - Hearing 3/05 at 1:00 p.m.

HB1407
Primary and Secondary Education – Student Discipline (Right to Teach Act of 2020)
Co-Sponsor
2
2
In the House - Hearing 3/04 at 1:00 p.m.

HB1411
Correctional Services – Transfers to Federal Authorities – Undocumented Immigrants (Protecting Marylanders from Violent Crime Act of 2020)
Co-Sponsor
2
2
In the House - Hearing 3/10 at 1:00 p.m.

HB1458
Maryland State Commission for Criminal Sentencing Policy – Sentencing Guidelines – Plea Agreements (Truth in Plea Deals Act of 2020)
Co-Sponsor
2
2
In the House - Hearing 3/10 at 1:00 p.m.

HB1460
Congressional Districts - Standards (Anti-Gerrymandering of Maryland's Congressional Districts)
Co-Sponsor
2
2
In the House - Hearing 3/02 at 2:00 p.m.

HB1465 (SB0955)
Federal Clean Water Act - Authority of State
Co-Sponsor
2
2
In the House - Hearing 3/04 at 1:00 p.m.

HB1482
Military Department – Study on Assisting Active Duty Service Members With State Law and Regulatory Compliance
Co-Sponsor
2
2
In the House - Hearing 3/10 at 1:00 p.m.

HB1487 (SB0986)
Public Schools - Agricultural Education and Grant Programs
Co-Sponsor
2
2
In the House - Hearing 3/04 at 1:00 p.m. (Ways and Means)

HB1491
Congressional Districts - Standards (Anti-Gerrymandering of Maryland's Congressional Districts)
Co-Sponsor
2
2
In the House - Hearing 3/02 at 2:00 p.m.

HB1495
Legislative Districts - Standards
Co-Sponsor
2
2
In the House - Hearing 3/02 at 2:00 p.m.

HB1499
Education - Public High Schools - Financial Literacy Curriculum
Co-Sponsor
2
2
In the House - Hearing 3/04 at 1:00 p.m.

HB1503
Election Law - Congressional Representatives - Residence Requirement
Co-Sponsor
2
2
In the House - Hearing 3/03 at 1:00 p.m.

HB1552 (SB0418)
Education Savings Account Program - Established
Co-Sponsor
2
2
In the House - Unfavorable Report by Ways and Means; Withdrawn

HB1558 (SB0818)
Residential Treatment Centers and Facilities - Sexual Abuse and Harassment - Reporting and Prevention
Co-Sponsor
2
2
In the House - Hearing 3/10 at 1:00 p.m.

HB1624
Primary and Secondary Schools - Alternative School Options (Right to Learn Act)
Co-Sponsor
2
2
In the House - First Reading House Rules and Executive Nominations

HB1644
Inspector General for Education - Powers and Duties - Alterations (Accountability in Education Act of 2020)
Co-Sponsor
2
2
In the House - Unfavorable Report by House Rules and Executive Nominations; Withdrawn

HJ0011
United States Constitution - Amendments Convention - Limitations on Federal Power
Co-Sponsor
2
2
In the House - Hearing 3/02 at 2:00 p.m.

HB0338 (SB0276)
Building Opportunity Act of 2020
By Request - Administration
3
2
In the House - Hearing canceled

HB0340 (SB0274)
State Government - Protection of Information - Revisions (Maryland Data Privacy Act)
By Request - Administration
3
2
In the Senate - First Reading Education, Health, and Environmental Affairs

HB0341 (SB0266)
Redistricting Reform Act of 2020 – Constitutional Amendment
By Request - Administration
3
2
In the House - Hearing 3/02 at 2:00 p.m.

HB0342 (SB0278)
Retirement Tax Reduction Act of 2020
By Request - Administration
3
2
In the House - Hearing 2/14 at 1:00 p.m.

HB0343 (SB0270)
Economic Development - Maryland Technology Infrastructure Program
By Request - Administration
3
2
In the House - Hearing 2/28 at 1:00 p.m.

HB0346 (SB0284)
Redistricting Reform Act of 2020
By Request - Administration
3
2
In the House - Hearing 3/02 at 2:00 p.m.

HB0347 (SB0275)
Education - Community and Local Accountability for Struggling Schools (CLASS) Act of 2020 - Innovation Schools
By Request - Administration
3
2
In the House - Hearing 2/19 at 1:00 p.m.

HB0348 (SB0267)
AP Opportunities Act of 2020
By Request - Administration
3
2
In the House - Hearing 2/05 at 2:00 p.m.

HB0349 /CH0176 (SB0280/CH0177)
Occupational and Professional Licensing - Service Members, Veterans, and Military Spouses - Revisions to Reciprocity Requirements
By Request - Administration
3
2
Enacted under Article II, Section 17(c) of the Maryland Constitution - Chapter 176

HB0350 (SB0269)
Income Tax Subtraction Modification - Correctional Officers, Law Enforcement Officers, and Fire, Rescue, and Emergency Services Personnel (Hometown Heroes Act)
By Request - Administration
3
2
In the House - Hearing 2/14 at 1:00 p.m.

HB0355 (SB0272)
State Commission on Criminal Sentencing Policy - Annual Report - Crimes of Violence (The Judicial Transparency Act of 2020)
By Request - Administration
3
2
In the House - Hearing 2/04 at 1:00 p.m.

HB0356 (SB0273)
Crimes - Firearms - Penalties and Procedures (Violent Firearms Offender Act of 2020)
By Request - Administration
3
2
In the House - Hearing 2/04 at 1:00 p.m.

HB0357 (SB0271)
Crimes - Victim and Witness Intimidation - Penalties and Procedures
By Request - Administration
3
2
In the House - Hearing 2/04 at 1:00 p.m.

HB0358 (SB0268)
Victim's Rights - Restitution
By Request - Administration
3
2
In the House - Hearing 2/04 at 1:00 p.m.

HB0360 (SB0283)
Ethics and Accountability in Government Act
By Request - Administration
3
2
In the House - Hearing 3/03 at 1:00 p.m. (Environment and Transportation)

HB0361 (SB0279)
Income Tax - Subtraction Modification - Military Retirement Income
By Request - Administration
3
2
In the House - Hearing 2/14 at 1:00 p.m.

HB0362 /CH0180 (SB0282/CH0181)
Maryland National Guard - Tuition Assistance Program - Modifications
By Request - Administration
3
2
Enacted under Article II, Section 17(c) of the Maryland Constitution - Chapter 180
Denotes enacted legislation
Legislative Bond Initiatives
Project Name

Status

Introduced

House Sponsors

Senate Sponsors

County

Washington

Amount Requested

$150,000

Senate Initiative

House Initiative

$75,000

Other Funding

Total Funding

$75,000
| Project Name | Status | House Sponsors | Senate Sponsors | County | Amount Requested | Senate Initiative | House Initiative | Other Funding | Total Funding |
| --- | --- | --- | --- | --- | --- | --- | --- | --- | --- |
| Hagerstown BMX Track | Introduced | | | Washington | $150,000 | | $75,000 | | $75,000 |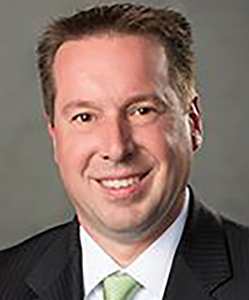 Tenure

Member of the Maryland House of Delegates since December 20, 2017. First elected to the Maryland House of Delegates in 2018. Sworn in January 9, 2019.
Current Assignments

2019 Appropriations Committee

2019 Public Safety and Administration Subcommittee of the Appropriations Committee

2019 Oversight Committee on Pensions of the Appropriations Committee

2019 Joint Committee on the Management of Public Funds

2020 Joint Committee on Pensions
Past House Service

Judiciary Committee, 2017-2019; Criminal Justice Subcommittee of the Judiciary Committee, 2018-2019.
Public Service

Main Street Design Committee, Hagerstown.
Biographical Information

Born in Hagerstown, Maryland, September 1, 1977; North Hagerstown High School; University of Maryland, College Park, B.A., 2000; Hagerstown City Council, 2016-2017; Repair Coordinator, Progressive Insurance, 2003-2013; Mace Auto Body, Shop Manager, Smithsburg, Maryland 2013-present; Married; one child.
Last Updated: 7/13/2020 1:47 PM