Delegate Vanessa E. Atterbeary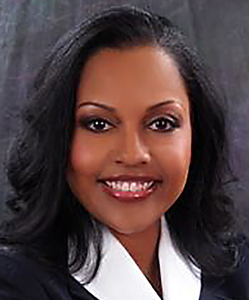 District

13

County

Howard

Committee Assignment(s)

Annapolis Info

101 House Office Building
6 Bladen Street
Annapolis, MD 21401
Phone 410-841-3471 | 301-858-3471
Toll-free in MD 1-800-492-7122 ext. 3471

Interim Info

101 House Office Building
6 Bladen Street
Annapolis, MD 21401
Phone 410-841-3471 | 301-858-3471

Contact

Party

Democrat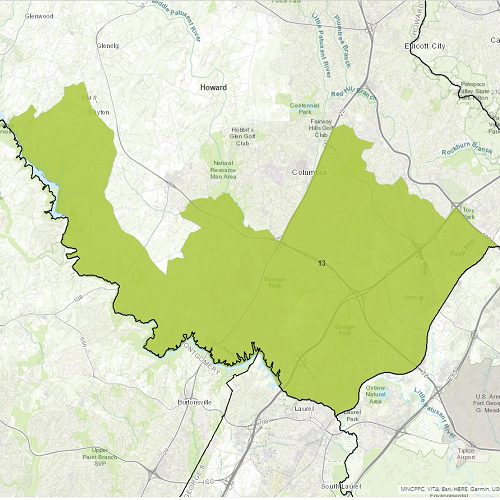 Legislation
Sponsorship Type Sort
Chamber Sort
1
2
1
2

Bill/Chapter (Cross/Chapter)

Title

Family Law - Grounds for Divorce

Sponsorship Type

Primary

1
2
1
2
1
2
1
2
1
2
1
2
1
2
1
2
1
2
1
2

Bill/Chapter (Cross/Chapter)

Title

Family Law - Minors - Emancipation (Emancipation of Minors Act)

Sponsorship Type

Primary

1
2
1
2
1
2
2
2
2
2

Bill/Chapter (Cross/Chapter)

Title

Criminal Procedure - Coram Nobis - Time for Filing

Sponsorship Type

Co-Sponsor

2
2
2
2
2
2

Bill/Chapter (Cross/Chapter)

Title

Vehicle Laws - Use of Handheld Telephone While Driving - Penalty

Sponsorship Type

Co-Sponsor

2
2
2
2
2
2

Bill/Chapter (Cross/Chapter)

Title

Public Schools - Provision of Feminine Hygiene Products

Sponsorship Type

Co-Sponsor

2
2
2
2
2
2
2
2
2
2
2
2
2
2
2
2
2
2

Bill/Chapter (Cross/Chapter)

Title

General Assembly - Fiscal Notes - Environmental Impact Statements

Sponsorship Type

Co-Sponsor

2
2
2
2
2
2

Bill/Chapter (Cross/Chapter)

Title

Final Protective Orders – Relief – Transfer of Wireless Telephone Service

Sponsorship Type

Co-Sponsor

2
2
2
2

Bill/Chapter (Cross/Chapter)

Title

Health Occupations - Pharmacists - Disclosure of Price and Cost Share for Prescription Drugs

Sponsorship Type

Co-Sponsor

2
2
2
2

Bill/Chapter (Cross/Chapter)

Title

Task Force to Study Impaired Driving and New Technologies

Sponsorship Type

Co-Sponsor

2
2

Bill/Chapter (Cross/Chapter)

Title

Education - County Boards of Education - County Superintendent Contracts

Sponsorship Type

Co-Sponsor

2
2
2
2

Bill/Chapter (Cross/Chapter)

Title

Labor and Employment – Family and Medical Leave Insurance Program – Establishment (Time to Care Act of 2019)

Sponsorship Type

Co-Sponsor

2
2
2
2
2
2
2
2
2
2
2
2
2
2
2
2
2
2
2
2
2
2
2
2
2
2

Bill/Chapter (Cross/Chapter)

Title

Collective Bargaining - Student Athletes

Sponsorship Type

Co-Sponsor

2
2
2
2
2
2
2
2

Bill/Chapter (Cross/Chapter)

Title

Civil Actions – Child Sexual Abuse – Definition and Statute of Limitations (Hidden Predator Act of 2019)

Sponsorship Type

Co-Sponsor

2
2
2
2
2
2
2
2
2
2
2
2
2
2
2
2
2
2
2
2

Bill/Chapter (Cross/Chapter)

Title

Higher Education - Historically Black Colleges and Universities - Funding

Sponsorship Type

Co-Sponsor

2
2
2
2
2
2
2
2
2
2
2
2
2
2

Bill/Chapter (Cross/Chapter)

Title

Task Force to Study the Maryland Orphans' Courts

Sponsorship Type

Co-Sponsor

2
2

Bill/Chapter (Cross/Chapter)

Title

Criminal Law - Sexual Crimes - Repeal of Spousal Defense

Sponsorship Type

Co-Sponsor

2
2
2
2

Bill/Chapter (Cross/Chapter)

Title

Correctional Services - Restrictive Housing - Direct Release

Sponsorship Type

Co-Sponsor

2
2
2
2
2
2
2
2

Bill/Chapter (Cross/Chapter)

Title

Declaration of Rights - Right of Bodily Integrity and Privacy

Sponsorship Type

Co-Sponsor

2
2
2
2
2
2
2
2
2
2
2
2
2
2
2
2
2
2
2
2
2
2
2
2

Bill/Chapter (Cross/Chapter)

Title

Women Veterans Day

Sponsorship Type

Co-Sponsor

2
2
4
2
6
2
6
2
6
2
Bill/Chapter
(Cross/Chapter)
Title
Sponsorship Type
Sponsorship Type Sort
Chamber Sort
Current Status
Org Committees & Hearings
Opp Committees & Hearings
HB0238 /CH0443 (SB0747)
Education - Removal of County Superintendents - Procedures
Primary
1
2
Approved by the Governor - Chapter 443

HB0263 (SB0551)
Criminal Procedure - Pretrial Release Services Program - Victim Notification
Primary
1
2
In the Senate - First Reading Judicial Proceedings

HB0402
Family Law - Grounds for Divorce
Primary
1
2
In the Senate - Hearing 3/27 at 12:00 p.m.

HB0640 (SB0555)
Peace Orders - Workplace Violence
Primary
1
2
In the Senate - Unfavorable Report by Judicial Proceedings

HB0641 /CH0072 (SB0355)
Criminal Law – Sexual Contact With an Animal – Aggravated Cruelty to Animals
Primary
1
2
Approved by the Governor - Chapter 72

HB0667 (SB0138/CH0049)
Stalking – Violation of Conditions of Release
Primary
1
2
In the Senate - Rereferred to Judicial Proceedings

HB0782 (SB0691)
Criminal Procedure - Motion to Vacate Judgment - Human Trafficking (True Freedom Act of 2019)
Primary
1
2
In the Senate - First Reading Judicial Proceedings

HB0786 (SB0737)
Public Safety – Rifles and Shotguns – Secondary Transactions
Primary
1
2
In the House - Conference Committee Appointed

HB0787 /CH0054
Crimes - Child Abuse and Neglect - Failure to Report
Primary
1
2
Approved by the Governor - Chapter 54

HB0813 (SB0814)
Drunk Driving - Administrative Per Se Offenses - Ignition Interlock System Program
Primary
1
2
In the House - Hearing 2/27 at 1:00 p.m.

HB0855 (SB0231)
Family Law - Marriage - Age Requirements
Primary
1
2
In the House - Hearing 3/07 at 1:00 p.m.

HB1010 /CH0317 (SB0801/CH0318)
Brewery Modernization Act of 2019
Primary
1
2
Approved by the Governor - Chapter 317

HB1147
Family Law - Minors - Emancipation (Emancipation of Minors Act)
Primary
1
2
In the Senate - Third Reading Passed with Amendments (46-0)

HB1165 (SB0718)
State Government – Government Agents – Requests for and Use of Immigration Status Information
Primary
1
2
In the Senate - First Reading Judicial Proceedings

HB1343 (SB1000)
Public Safety - Handgun Permit Review Board - Repeal
Primary
1
2
Vetoed by the Governor (Policy)

HB0005 (SB0146/CH0233)
Commercial Driver's Licenses - Recognition, Prevention, and Reporting of Human Trafficking
Co-Sponsor
2
2
In the Senate - First Reading Judicial Proceedings

HB0073 (SB0236/CH0750)
Jury Service - Qualification Criteria - Criminal Conviction or Charge
Co-Sponsor
2
2
In the House - Hearing 1/30 at 2:00 p.m.

HB0074
Criminal Procedure - Coram Nobis - Time for Filing
Co-Sponsor
2
2
In the House - Hearing 2/26 at 1:00 p.m.

HB0077 /CH0571 (SB0395)
Criminal Law - Decriminalization of Attempted Suicide
Co-Sponsor
2
2
Enacted under Article II, Section 17(c) of the Maryland Constitution - Chapter 571

HB0078 (SB0527/CH0524)
Correctional Services - Inmates - Labor
Co-Sponsor
2
2
Vetoed by the Governor (Duplicative)

HB0089
Vehicle Laws - Use of Handheld Telephone While Driving - Penalty
Co-Sponsor
2
2
In the Senate - Hearing 3/19 at 12:00 p.m.

HB0113 (SB0842/CH0495)
Criminal Law - Gaming - Civil Offense
Co-Sponsor
2
2
Vetoed by the Governor (Duplicative)

HB0122 (SB0209)
Protective Orders – Relief Eligibility – Rape and Sexual Offenses
Co-Sponsor
2
2
In the House - Third Reading Passed (117-18)

HB0133
Public Schools - Provision of Feminine Hygiene Products
Co-Sponsor
2
2
In the House - Hearing 2/07 at 1:00 p.m.

HB0135 /CH0061 (SB0152/CH0062)
Criminal Law – Cruelty to Animals – Payment of Costs
Co-Sponsor
2
2
Approved by the Governor - Chapter 61

HB0138 (SB0210/CH0321)
Law Enforcement – Federal Military Surplus Program – Equipment Acquisition
Co-Sponsor
2
2
Vetoed by the Governor (Duplicative)

HB0143 (SB0308)
Criminal Procedure - Providing Electronic Device Location Information - Historical Data
Co-Sponsor
2
2
In the House - Hearing 2/05 at 1:00 p.m.

HB0147 (SB0535)
Election Law - Local Public Campaign Financing - Boards of Education
Co-Sponsor
2
2
In the House - Hearing 2/05 at 1:00 p.m.

HB0166 /CH0010 (SB0280/CH0011)
Labor and Employment – Payment of Wages – Minimum Wage (Fight for Fifteen)
Co-Sponsor
2
2
Gubernatorial Veto Override - Chapter 10

HB0181 /CH0027 (SB0103/CH0026)
Criminal Law - Electronic Harassment and Bullying (Grace's Law 2.0)
Co-Sponsor
2
2
Approved by the Governor - Chapter 27

HB0214 /CH0422 (SB0144/CH0421)
Victims and Witnesses - U Nonimmigrant Status - Certification of Victim Helpfulness
Co-Sponsor
2
2
Approved by the Governor - Chapter 422

HB0226 (SB0550)
Food Stamp Program - Minimum Benefit for Disabled Individuals - State Supplement
Co-Sponsor
2
2
In the House - Withdrawn by Sponsor

HB0246
General Assembly - Fiscal Notes - Environmental Impact Statements
Co-Sponsor
2
2
In the House - Hearing 2/25 at 2:00 p.m.

HB0248 /CH0595 (SB0181/CH0596)
Education - Child Care Subsidies - Mandatory Funding Level
Co-Sponsor
2
2
Enacted under Article II, Section 17(c) of the Maryland Constitution - Chapter 595

HB0251 /CH0308 (SB0279/CH0309)
Department of Aging - Grants for Aging-in-Place Programs (Nonprofits for our Aging Neighbors Act - "NANA")
Co-Sponsor
2
2
Approved by the Governor - Chapter 308

HB0253
Final Protective Orders – Relief – Transfer of Wireless Telephone Service
Co-Sponsor
2
2
In the Senate - Unfavorable Report by Judicial Proceedings

HB0262 (SB0537)
Higher Education - Tuition Rates - Exemptions
Co-Sponsor
2
2
Vetoed by the Governor (Policy)

HB0296
Health Occupations - Pharmacists - Disclosure of Price and Cost Share for Prescription Drugs
Co-Sponsor
2
2
In the House - Hearing 2/12 at 1:00 p.m.

HB0307 /CH0041
Maryland Lynching Truth and Reconciliation Commission
Co-Sponsor
2
2
Approved by the Governor - Chapter 41

HB0310
Task Force to Study Impaired Driving and New Technologies
Co-Sponsor
2
2
In the House - Unfavorable Report by Judiciary

HB0330
Education - County Boards of Education - County Superintendent Contracts
Co-Sponsor
2
2
In the Senate - Hearing 3/27 at 1:00 p.m.

HB0336 /CH0001 (SB0391/CH0002)
Civilian Federal Employees – Unemployment Insurance Benefits and Federal Government Shutdown Employee Assistance Loan Fund (Federal Shutdown Paycheck Protection Act)
Co-Sponsor
2
2
Approved by the Governor - Chapter 1

HB0341
Labor and Employment – Family and Medical Leave Insurance Program – Establishment (Time to Care Act of 2019)
Co-Sponsor
2
2
In the House - Hearing 2/12 at 1:00 p.m.

HB0350 (SB0418)
Vehicle Laws - Smoking Marijuana in Vehicles - Prohibition
Co-Sponsor
2
2
In the House - Unfavorable Report by Judiciary

HB0357 (SB0222)
Appointment of County Superintendent of Schools - Disapproval by State Superintendent of Schools
Co-Sponsor
2
2
In the House - Hearing 2/14 at 1:00 p.m.

HB0363 (SB0241)
Evidence - Testimony by Spouse - Violation of Protective Order
Co-Sponsor
2
2
In the House - Withdrawn by Sponsor

HB0399 (SB0311)
End-of-Life Option Act (Richard E. Israel and Roger "Pip" Moyer Act)
Co-Sponsor
2
2
In the Senate - First Reading Judicial Proceedings

HB0421 /CH0648 (SB0196/CH0649)
Vehicle Laws - Licenses, Identification Cards, and Moped Operator's Permits - Indication of Applicant's Sex
Co-Sponsor
2
2
Enacted under Article II, Section 17(c) of the Maryland Constitution - Chapter 648

HB0428 /CH0651 (SB0269/CH0652)
Comprehensive Flood Management Grant Program – Awards for Flood Damage and Mandatory Funding
Co-Sponsor
2
2
Enacted under Article II, Section 17(c) of the Maryland Constitution - Chapter 651

HB0433 /CH0489 (SB0853/CH0490)
Maryland Police Training and Standards Commission - Police Officer Certification - Eligibility (Freedom to Serve Act)
Co-Sponsor
2
2
Approved by the Governor - Chapter 489

HB0468 (SB0441)
Public Safety - Access to Firearms - Storage Requirements
Co-Sponsor
2
2
In the House - Hearing 2/25 at 10:00 a.m.

HB0481 /CH0365
Criminal Law - Sale of a Minor - Felony
Co-Sponsor
2
2
Approved by the Governor - Chapter 365

HB0486 /CH0055 (SB0541)
Education - Personnel Matters - Child Sexual Abuse and Sexual Misconduct Prevention
Co-Sponsor
2
2
Approved by the Governor - Chapter 55

HB0525 (SB0753)
State Income Tax - Subtraction Modification - Elementary and Secondary Education Expenses
Co-Sponsor
2
2
In the House - Hearing 2/20 at 1:00 p.m.

HB0542 /CH0372 (SB0149)
Task Force to Study Crime Classification and Penalties
Co-Sponsor
2
2
Approved by the Governor - Chapter 372

HB0548
Collective Bargaining - Student Athletes
Co-Sponsor
2
2
In the House - Withdrawn by Sponsor

HB0566 (SB0932)
Criminal Procedure - Conditions of Pretrial Release - Home Detention Monitoring
Co-Sponsor
2
2
In the House - Hearing 2/19 at 1:00 p.m.

HB0659 /CH0560
Juvenile Law - Continued Detention - Minimum Age
Co-Sponsor
2
2
Approved by the Governor - Chapter 560

HB0669 (SB0387)
Environment - Water Quality Certifications (Pipeline and Water Protection Act of 2019)
Co-Sponsor
2
2
In the House - Unfavorable Report by Economic Matters

HB0687
Civil Actions – Child Sexual Abuse – Definition and Statute of Limitations (Hidden Predator Act of 2019)
Co-Sponsor
2
2
In the Senate - Unfavorable Report by Judicial Proceedings

HB0695 (SB0788)
Transportation Climate Accountability Act of 2019
Co-Sponsor
2
2
In the House - Hearing 2/26 at 1:00 p.m. (Environment and Transportation)

HB0697 /CH0418 (SB0868/CH0417)
Health Insurance – Consumer Protections and Maryland Health Insurance Coverage Protection Commission
Co-Sponsor
2
2
Approved by the Governor - Chapter 418

HB0707 /CH0020
Drunk and Drugged Driving Offenses – Penalties
Co-Sponsor
2
2
Approved by the Governor - Chapter 20

HB0712 /CH0047 (SB0129/CH0048)
Criminal Law - Continuing Course of Conduct With a Child - Unit of Prosecution
Co-Sponsor
2
2
Approved by the Governor - Chapter 47

HB0715 (SB0419)
Correctional Services - Prerelease Unit for Women - Requirement to Operate
Co-Sponsor
2
2
In the House - Hearing 2/26 at 1:00 p.m.

HB0725 /CH0691 (SB0766)
Public Schools - Student Discipline - Restorative Approaches
Co-Sponsor
2
2
Enacted under Article II, Section 17(c) of the Maryland Constitution - Chapter 691

HB0740 (SB0882)
Criminal Law – Firearms – Computer–Aided Fabrication and Serial Number (3–D Printed Firearms )
Co-Sponsor
2
2
In the Senate - First Reading Judicial Proceedings

HB0745 (SB0809/CH0324)
Correctional Facilities - Restrictive Housing - Pregnant Inmates
Co-Sponsor
2
2
In the Senate - Rereferred to Judicial Proceedings

HB0768 /CH0692 (SB0759)
Health - Prescription Drug Affordability Board
Co-Sponsor
2
2
Enacted under Article II, Section 17(c) of the Maryland Constitution - Chapter 692

HB0779
Higher Education - Historically Black Colleges and Universities - Funding
Co-Sponsor
2
2
In the House - Withdrawn by Sponsor

HB0810 (SB0870/CH0432)
Income Tax - Child and Dependent Care Tax Credit - Alterations
Co-Sponsor
2
2
Vetoed by the Governor (Duplicative)

HB0814 /CH0423 (SB0802/CH0424)
Maryland Easy Enrollment Health Insurance Program
Co-Sponsor
2
2
Approved by the Governor - Chapter 423

HB0827 /CH0559 (SB0688)
Child Abuse and Neglect – Sex Trafficking – Services and Investigations (Child Sex Trafficking Screening and Services Act of 2019)
Co-Sponsor
2
2
Approved by the Governor - Chapter 559

HB0871 /CH0021 (SB0690/CH0022)
Criminal Law - Human Trafficking and Prostitution Offenses
Co-Sponsor
2
2
Approved by the Governor - Chapter 21

HB0912 (SB0894)
Child Protection - Reporting - Threat of Harm
Co-Sponsor
2
2
In the House - Hearing 2/28 at 1:00 p.m.

HB0913 (SB0817)
Correctional Facilities and Police Officers – Procedures – Immigration Status
Co-Sponsor
2
2
In the House - Hearing 3/05 at 1:00 p.m.

HB0914
Task Force to Study the Maryland Orphans' Courts
Co-Sponsor
2
2
In the House - Withdrawn by Sponsor

HB0958
Criminal Law - Sexual Crimes - Repeal of Spousal Defense
Co-Sponsor
2
2
In the House - Hearing 3/06 at 1:00 p.m.

HB1001 /CH0526 (SB0774/CH0527)
Correctional Services - Restrictive Housing - Reporting by Correctional Units and Requirements Relating to Minors
Co-Sponsor
2
2
Approved by the Governor - Chapter 526

HB1002
Correctional Services - Restrictive Housing - Direct Release
Co-Sponsor
2
2
In the Senate - Second Reading Passed with Amendments

HB1005 (SB0905)
Action for Change of Name - Procedures and Requirements
Co-Sponsor
2
2
In the House - Hearing 2/20 at 11:00 a.m.

HB1007 /CH0050 (SB0739/CH0051)
Child Advocacy Centers - Expansion
Co-Sponsor
2
2
Approved by the Governor - Chapter 50

HB1027 /CH0325 (SB0736/CH0326)
Criminal Law - Child Pornography
Co-Sponsor
2
2
Approved by the Governor - Chapter 325

HB1031
Declaration of Rights - Right of Bodily Integrity and Privacy
Co-Sponsor
2
2
In the House - Withdrawn by Sponsor

HB1096 /CH0034 (SB0767/CH0033)
Criminal Procedure - Sexual Assault Evidence Collection Kits - Analysis
Co-Sponsor
2
2
Approved by the Governor - Chapter 34

HB1107 (SB0518)
Discrimination in Employment - Pregnancy and Childbirth
Co-Sponsor
2
2
In the House - Hearing 3/11 at 1:00 p.m.

HB1116 /CH0513 (SB0911/CH0514)
Gender Diversity in the Boardroom – Annual Report
Co-Sponsor
2
2
Approved by the Governor - Chapter 513

HB1158 (SB0516/CH0757)
Clean Energy Jobs
Co-Sponsor
2
2
In the House - Hearing 3/08 at 1:00 p.m.

HB1201 (SB0972)
Task Force on Educational Outcomes of Pregnant and Parenting Students in High School and GED Programs
Co-Sponsor
2
2
In the House - Hearing 2/22 at 1:00 p.m.

HB1242 (SB0915)
Public School Students – Vision Services – Reporting
Co-Sponsor
2
2
In the Senate - First Reading Education, Health, and Environmental Affairs

HB1248 (SB0933)
Criminal Procedure - Sexual Assault Evidence Kits - Privacy and Reimbursement
Co-Sponsor
2
2
In the Senate - First Reading Judicial Proceedings

HB1249 (SB0657/CH0431)
Pilot Program - Alleged Rape, Sexual Offense, or Child Sexual Abuse - HIV Postexposure Prophylaxis
Co-Sponsor
2
2
Vetoed by the Governor (Duplicative)

HB1273 (SB0599)
Immigration Enforcement – Public Schools, Hospitals, and Courthouses – Policies
Co-Sponsor
2
2
In the Senate - First Reading Judicial Proceedings and Education, Health, and Environmental Affairs

HJ0002 (SJ0001)
United States Constitution - Amendments Convention - Democracy Amendment
Co-Sponsor
2
2
In the House - Withdrawn by Sponsor

HJ0009 /JR0001 (SJ0002/JR0002)
Freedom of the Press Day
Co-Sponsor
2
2
Signed by the President and the Speaker - Joint Resolution 1

HJ0011
Women Veterans Day
Co-Sponsor
2
2
In the Senate - Hearing 4/08 at 1:00 p.m.

HB0397 /CH0301 (SB0339/CH0302)
Public Safety - 9-1-1 Emergency Telephone System (Carl Henn's Law)
By Request - Committee
4
2
Approved by the Governor - Chapter 301

HB0592 /CH0545 (SB0669)
Health Care Facilities - Comprehensive and Extended Care Facilities - Discharges and Transfers
By Request - Other
6
2
Approved by the Governor - Chapter 545

HB0593 (SB0485)
Maryland Collection Agency Licensing Act - Definitions and Legislative Intent
By Request - Other
6
2
In the Senate - First Reading Senate Rules

HB0594 /CH0546 (SB0670)
Financial Institutions - Student Loan Servicers - Unfair, Abusive, or Deceptive Trade Practices
By Request - Other
6
2
Approved by the Governor - Chapter 546
Denotes enacted legislation
Legislative Bond Initiatives
| Project Name | Status | House Sponsors | Senate Sponsors | County | Amount Requested | Senate Initiative | House Initiative | Other Funding | Total Funding |
| --- | --- | --- | --- | --- | --- | --- | --- | --- | --- |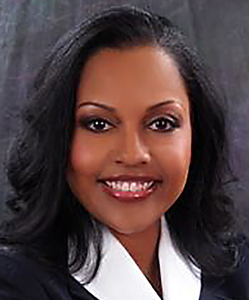 Tenure

First elected to the House of Delegates in 2014. Member of the House since 2015.
Current Assignments

2019 Vice Chair, Judiciary Committee (Member, 2015)

2019 Chair, Public Safety Subcommittee of the Judiciary Committee

2015 Family Law Subcommittee of the Judiciary Committee (Chair 2017-2018)

2019 Workgroup Law Enforcement Officers-Public Information of the Judiciary Committee

2018 Joint Committee on Children, Youth, and Families

2019 Workgroup to Study Child Custody Proceedings Involving Child Abuse or Domestic Violence Allegations

2015 Women Legislators of Maryland

2015 Legislative Black Caucus

2019 Marijuana Legalization Work Group

2019 Chair, Howard County House Delegation
Past House Service

Deputy Majority Whip, 2017-2019; Juvenile Law Subcommittee of the Judiciary Committee, 2015-2019; Public Safety and Policing Workgroup, 2015-2016; House Chair, Howard County Delegation, 2016-2017.
Public Service

Governor's Workforce Development Board, 2016-; Neshante and Chloe Davis Domestic Violence Prevention Task Force, 2016-2017; Governor's Workforce Investment Board, 2015-2016.
Memberships

Maryland State Bar Association; District of Columbia Bar Association; "The Links, Inc. " (Vice-President); Alpha Kappa Alpha Sorority, Inc.; Maryland National Organization for Women; Montgomery County Commission for Women (Past President); National Association Commission for Women; Leadership Montgomery, Class of 2010; Leadership Maryland, Class of 2012.
Biographical Information

Born, Columbia, Maryland, June 24, 1975; Atholton High School 1993; College of William and Mary, B.A., Government 1997; Villanova University School of Law, J.D. 2000; Law Clerk to Judge David W. Young, Baltimore City Circuit Court, 2001-02; Attorney Associate, Bulman, Dunie, Burke & Feld, CHTD, 2002-07; Office of the Attorney General of the District of Columbia, Assistant Attorney General 2007-2009; KRA Corporation, Corporate Counsel 2009 -; Three children.
Last Updated: 10/25/2019 10:29 AM