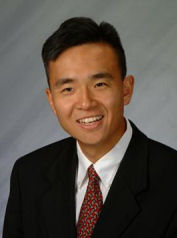 District

32

County

Anne Arundel

Committee Assignment(s)

Annapolis Info

160 House Office Building
6 Bladen Street
Annapolis, MD 21401
Phone 410-841-3511 | 301-858-3511
Toll-free in MD

Interim Info


, MD

Contact

Party

Democrat
Legislation
Sponsorship Type Sort
Chamber Sort
1
2
1
2
1
2
2
2
2
2
2
2

Bill/Chapter (Cross/Chapter)

Title

Task Force to Study Pay It Forward

Sponsorship Type

Co-Sponsor

2
2
2
2
2
2
2
2

Bill/Chapter (Cross/Chapter)

Title

Personal Property Tax - Maximum Rate - Small Business

Sponsorship Type

Co-Sponsor

2
2
2
2
2
2

Bill/Chapter (Cross/Chapter)

Title

Procurement - State Funds - Energy Efficient Outdoor Lighting Fixtures

Sponsorship Type

Co-Sponsor

2
2
2
2
2
2
2
2
2
2
2
2
2
2

Bill/Chapter (Cross/Chapter)

Title

Homeless Expenditures Accountability Act

Sponsorship Type

Co-Sponsor

2
2

Bill/Chapter (Cross/Chapter)

Title

Opportunity Bracket for Small Business

Sponsorship Type

Co-Sponsor

2
2
2
2
2
2
2
2
2
2

Bill/Chapter (Cross/Chapter)

Title

Crimes - Unmanned Aircraft Systems - Unauthorized Surveillance

Sponsorship Type

Co-Sponsor

2
2

Bill/Chapter (Cross/Chapter)

Title

Income Tax Checkoff - Maryland Veterans Trust Fund

Sponsorship Type

Co-Sponsor

2
2

Bill/Chapter (Cross/Chapter)

Title

College Savings Plans of Maryland - Maryland College Savings Account Plan - Authorization

Sponsorship Type

Co-Sponsor

2
2
2
2
2
2

Bill/Chapter (Cross/Chapter)

Title

State Personnel - Innovative Idea Awards Program - Additional Cash Awards

Sponsorship Type

Co-Sponsor

2
2

Bill/Chapter (Cross/Chapter)

Title

Anne Arundel County Board of Education - Wireless Telecommunications Towers - Moratorium and Report

Sponsorship Type

Co-Sponsor

2
2

Bill/Chapter (Cross/Chapter)

Title

Handgun Permits - Firearms Training Course - Renewal Application

Sponsorship Type

Co-Sponsor

2
2
2
2

Bill/Chapter (Cross/Chapter)

Title

Task Force on the Prevention of Child Abuse and Neglect

Sponsorship Type

Co-Sponsor

2
2
2
2

Bill/Chapter (Cross/Chapter)

Title

Criminal Law - Hazing - Elements and Penalties

Sponsorship Type

Co-Sponsor

2
2
2
2
2
2
2
2
2
2
2
2

Bill/Chapter (Cross/Chapter)

Title

Public Safety - Renewal of Handgun Permits - Fingerprinting

Sponsorship Type

Co-Sponsor

2
2

Bill/Chapter (Cross/Chapter)

Title

Governor's Office for Children - Let's Play Maryland Pilot Program

Sponsorship Type

Co-Sponsor

2
2
2
2
2
2

Bill/Chapter (Cross/Chapter)

Title

Maryland Education Credit

Sponsorship Type

By Request - Administration

3
2
4
2
6
2
Bill/Chapter
(Cross/Chapter)
Title
Sponsorship Type
Sponsorship Type Sort
Chamber Sort
Current Status
Org Committees & Hearings
Opp Committees & Hearings
HB1206 (SB0850)
Creation of a State Debt - Anne Arundel County - Glen Burnie Masonic Lodge 213
Primary
1
2
In the House - Unfavorable Report by Appropriations

HB1223 (SB0227)
Creation of a State Debt - Anne Arundel County - The Arc of the Central Chesapeake Region
Primary
1
2
In the House - Unfavorable Report by Appropriations

HJ0008 (SJ0003)
Honoring the Surviving Human Trafficking Victims of Asia and the Pacific Islands During World War II
Primary
1
2
In the House - Hearing 3/30 at 3:00 p.m.

HB0039 (SB0736/CH0379)
Public Safety - Handgun Identification Requirements - Repeal
Co-Sponsor
2
2
In the House - Third Reading Passed (135-2)

HB0064 /CH0220
Alcoholic Beverages - Local Licensing Boards - Judicial Review
Co-Sponsor
2
2
Approved by the Governor - Chapter 220

HB0065 (SB0224)
Education - Maintenance of Effort - Lease Payment Exclusion
Co-Sponsor
2
2
In the House - Hearing 2/05 at 2:15 p.m.

HB0211
Task Force to Study Pay It Forward
Co-Sponsor
2
2
In the House - Withdrawn by Sponsor

HB0216 /CH0409 (SB0200)
Environment - Personal Care Products Containing Synthetic Plastic Microbeads - Prohibition on Manufacturing or Sale
Co-Sponsor
2
2
Approved by the Governor - Chapter 409

HB0241 (SB0904)
Criminal Law - Human Trafficking - Adult Victim - Penalty
Co-Sponsor
2
2
In the House - Hearing 2/20 at 1:00 p.m.

HB0256 (SB0397)
Developmental Disabilities Administration - Licensees - Duties and Immunities - Employees
Co-Sponsor
2
2
In the House - Hearing 2/19 at 1:00 p.m.

HB0259
Personal Property Tax - Maximum Rate - Small Business
Co-Sponsor
2
2
In the House - Hearing 2/18 at 1:00 p.m.

HB0278 /CH0411 (SB0015)
Task Force to Study the Implementation of a Dyslexia Education Program
Co-Sponsor
2
2
Approved by the Governor - Chapter 411

HB0298 /CH0413
Education - Student Data Privacy Act of 2015
Co-Sponsor
2
2
Approved by the Governor - Chapter 413

HB0336
Procurement - State Funds - Energy Efficient Outdoor Lighting Fixtures
Co-Sponsor
2
2
In the House - Withdrawn by Sponsor

HB0340 /CH0241 (SB0889)
General Provisions - Commemorative Days - Thurgood Marshall Day
Co-Sponsor
2
2
Approved by the Governor - Chapter 241

HB0346 /CH0414
Court Personnel - Altering References from Master to Magistrate
Co-Sponsor
2
2
Approved by the Governor - Chapter 414

HB0385 (SB0040)
Labor and Employment - Maryland Healthy Working Families Act
Co-Sponsor
2
2
In the House - Hearing 2/13 at 12:30 p.m.

HB0389 (SB0455)
Education - Beginning of School Year - After Labor Day
Co-Sponsor
2
2
In the House - Hearing 2/26 at 1:00 p.m.

HB0390 /CH0418 (SB0270)
Protective Order and Peace Order Petitions - Maryland Residents
Co-Sponsor
2
2
Approved by the Governor - Chapter 418

HB0404 (SB0279)
Procurement - Public Work Contracts - Contractor Occupational Safety and Health Requirements
Co-Sponsor
2
2
In the House - Unfavorable Report by Economic Matters

HB0444
Homeless Expenditures Accountability Act
Co-Sponsor
2
2
In the House - Withdrawn by Sponsor

HB0445
Opportunity Bracket for Small Business
Co-Sponsor
2
2
In the House - Hearing 3/06 at 1:00 p.m.

HB0454 (SB0664)
Vehicle-Miles-Traveled Tax and Associated Mandated Devices - Prohibition
Co-Sponsor
2
2
In the House - Hearing 2/25 at 1:00 p.m.

HB0489 /CH0425 (SB0007)
Electronic Cigarettes - Sale to Minors - Components, Supplies, and Enforcement
Co-Sponsor
2
2
Approved by the Governor - Chapter 425

HB0541 /CH0431
Public Service Commission - Attachments to Utility Poles - Study
Co-Sponsor
2
2
Approved by the Governor - Chapter 431

HB0595 (SB0529)
Special Elections for United States Senate Vacancies Act
Co-Sponsor
2
2
In the House - Hearing 3/04 at 1:00 p.m.

HB0620
Crimes - Unmanned Aircraft Systems - Unauthorized Surveillance
Co-Sponsor
2
2
In the House - Unfavorable Report by Judiciary

HB0686
Income Tax Checkoff - Maryland Veterans Trust Fund
Co-Sponsor
2
2
In the Senate - First Reading Senate Rules

HB0692
College Savings Plans of Maryland - Maryland College Savings Account Plan - Authorization
Co-Sponsor
2
2
In the House - Withdrawn by Sponsor

HB0694 /CH0268 (SB0286)
Law Enforcement Officers' Pension System - Division of Parole and Probation - Warrant Apprehension Unit Employees - Membership
Co-Sponsor
2
2
Approved by the Governor - Chapter 268

HB0702 (SB0657)
State Personnel - Programs to Improve Employee to Supervisor or Manager Ratios
Co-Sponsor
2
2
In the House - Withdrawn by Sponsor

HB0718
State Personnel - Innovative Idea Awards Program - Additional Cash Awards
Co-Sponsor
2
2
In the House - Hearing 3/10 at 1:00 p.m.

HB0727
Anne Arundel County Board of Education - Wireless Telecommunications Towers - Moratorium and Report
Co-Sponsor
2
2
In the House - Unfavorable Report by Ways and Means

HB0743
Handgun Permits - Firearms Training Course - Renewal Application
Co-Sponsor
2
2
In the House - Hearing 3/10 at 1:00 p.m.

HB0746 /CH0170 (SB0422/CH0169)
General Provisions - Commemorative Days - South Asian American Heritage Day
Co-Sponsor
2
2
Approved by the Governor - Chapter 170

HB0780
Task Force on the Prevention of Child Abuse and Neglect
Co-Sponsor
2
2
In the Senate - Unfavorable Report by Judicial Proceedings

HB0856 (SB0571)
Child Abuse and Neglect - Failure to Report - Penalties and Training
Co-Sponsor
2
2
In the House - Withdrawn by Sponsor

HB0863
Criminal Law - Hazing - Elements and Penalties
Co-Sponsor
2
2
In the House - Withdrawn by Sponsor

HB0871 /CH0462
State Board of Individual Tax Preparers - Expiration and Surrender of Registrations and Civil and Criminal Penalties
Co-Sponsor
2
2
Approved by the Governor - Chapter 462

HB0947 /CH0467 (SB0251)
Professional Standards and Teacher Education Board - School Counselors - Certification Renewal Requirement (Lauryn's Law)
Co-Sponsor
2
2
Approved by the Governor - Chapter 467

HB0950 (SB0351)
Cybersecurity Investment Incentive Tax Credit - Eligible Investments
Co-Sponsor
2
2
In the House - Hearing 3/10 at 1:00 p.m.

HB0965 /CH0291 (SB0334)
The Hunger-Free Schools Act of 2015
Co-Sponsor
2
2
Approved by the Governor - Chapter 291

HB0992 (SB0672)
Public and Nonpublic Schools - Student Diabetes Management Program
Co-Sponsor
2
2
In the House - Hearing 3/13 at 1:00 p.m.

HB1024
Public Safety - Renewal of Handgun Permits - Fingerprinting
Co-Sponsor
2
2
In the House - Hearing 3/10 at 1:00 p.m.

HB1031
Governor's Office for Children - Let's Play Maryland Pilot Program
Co-Sponsor
2
2
In the House - Hearing cancelled

HB1105 (SB0761/CH0382)
Disabled Individuals - Task Force on the Maryland ABLE Program
Co-Sponsor
2
2
Veto sustained (0-141)

HJ0002 (SJ0002)
United States Constitution - Democracy Amendment
Co-Sponsor
2
2
In the Senate - First Reading Senate Rules

HB0487
Maryland Education Credit
By Request - Administration
3
2
In the House - Hearing 2/26 at 1:00 p.m.

HB0368 /CH0360 (SB0214)
Civil Actions - Immunity From Liability - Emergency Medical Care for Drug Overdose
By Request - Committee
4
2
Approved by the Governor - Chapter 360

HB0941 /CH0139 (SB0773)
Task Force to Study Exemptions from Higher Education Ethics Requirements and Procurement Rules to Facilitate Technology Transfer
By Request - Other
6
2
Approved by the Governor - Chapter 139
Denotes enacted legislation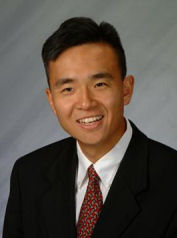 Tenure

First elected to the Maryland House of Delegates in 2014. Member of the House since 2015.
Current Assignments

2015 Appropriations Committee

2015 Public Safety and Administration Committee of the Appropriations Committee

2015 Oversight Committee on Personnel
Public Service

Andover Baptist Church; Glen Burnie Improvement Association.
Memberships

Andover Baptist Church.
Biographical Information

Born, 1977; Glen Burnie High School; University of Maryland Baltimore County; Risk Management Consultant; Single.
Last Updated: 10/15/2019 3:25 PM