Delegate Shelly Hettleman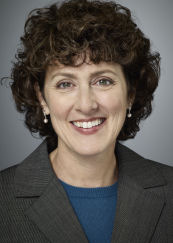 District

11

County

Baltimore

Committee Assignment(s)

Annapolis Info

311 House Office Building
6 Bladen Street
Annapolis, MD 21401
Phone 410-841-3833 | 301-858-3833
Toll-free in MD

Interim Info

311 House Office Building
6 Bladen Street
Annapolis, MD 21401
Phone 410-841-3833 | 301-858-3833

Contact

Party

Democrat
Legislation
Sponsorship Type Sort
Chamber Sort
1
2
1
2

Bill/Chapter (Cross/Chapter)

Title

Creation of a State Debt - Baltimore County - Greenspring Montessori Method Training Center

Sponsorship Type

Primary

1
2
2
2

Bill/Chapter (Cross/Chapter)

Title

Criminal Law - Animal Cruelty - Leaving Dogs Outside and Unattended in Extreme Weather

Sponsorship Type

Co-Sponsor

2
2
2
2
2
2
2
2
2
2
2
2
2
2
2
2
2
2
2
2

Bill/Chapter (Cross/Chapter)

Title

Electric Companies - Vegetation Management - Local Law, Rule, or Regulation

Sponsorship Type

Co-Sponsor

2
2
2
2
2
2
2
2
2
2
2
2

Bill/Chapter (Cross/Chapter)

Title

Office of Cemetery Oversight - Conservation Cemeteries - Perpetual Care Trust Fund Requirements

Sponsorship Type

Co-Sponsor

2
2
2
2
2
2
2
2
2
2
2
2
2
2

Bill/Chapter (Cross/Chapter)

Title

Community Colleges - Tuition Waiver for Full-Time Students - Partial State Reimbursement

Sponsorship Type

Co-Sponsor

2
2

Bill/Chapter (Cross/Chapter)

Title

Community Colleges - Tuition Waiver for Full-Time Students - Full State Reimbursement

Sponsorship Type

Co-Sponsor

2
2
2
2
2
2
2
2
2
2
2
2
2
2

Bill/Chapter (Cross/Chapter)

Title

Agriculture - Animal Shelters - Uniform Standards of Operation and Care (Animal Shelter Standards Act of 2015)

Sponsorship Type

Co-Sponsor

2
2
2
2
2
2
2
2

Bill/Chapter (Cross/Chapter)

Title

Local AIDS Prevention Sterile Needle and Syringe Exchange Programs

Sponsorship Type

Co-Sponsor

2
2
2
2
2
2
2
2
2
2
2
2
2
2

Bill/Chapter (Cross/Chapter)

Title

State Budget - Board of Public Works - Notice of Reductions in Appropriations

Sponsorship Type

Co-Sponsor

2
2
2
2
2
2

Bill/Chapter (Cross/Chapter)

Title

Maryland Education Credit

Sponsorship Type

By Request - Administration

3
2
6
2
6
2
Bill/Chapter
(Cross/Chapter)
Title
Sponsorship Type
Sponsorship Type Sort
Chamber Sort
Current Status
Org Committees & Hearings
Opp Committees & Hearings
HB0571 /CH0436
Institutions of Higher Education - Sexual Assault - Policy and Survey
Primary
1
2
Approved by the Governor - Chapter 436

HB0901 (SB0734)
Creation of a State Debt - Baltimore County - Gilead House Renovation
Primary
1
2
In the House - Unfavorable Report by Appropriations

HB1120
Creation of a State Debt - Baltimore County - Greenspring Montessori Method Training Center
Primary
1
2
In the House - Unfavorable Report by Appropriations

HB0130 (SB0601/CH0371)
African American Heritage Preservation Program - Reestablishment and Revisions
Co-Sponsor
2
2
Veto sustained (0-141)

HB0153
Criminal Law - Animal Cruelty - Leaving Dogs Outside and Unattended in Extreme Weather
Co-Sponsor
2
2
In the House - Unfavorable Report by Judiciary

HB0216 /CH0409 (SB0200)
Environment - Personal Care Products Containing Synthetic Plastic Microbeads - Prohibition on Manufacturing or Sale
Co-Sponsor
2
2
Approved by the Governor - Chapter 409

HB0225 (SB0269/CH0335)
Domestic Violence - Additional Relief
Co-Sponsor
2
2
Veto sustained (0-141)

HB0226 (SB0311)
Election Law - Casting of Ballot by Mail - Public Communications
Co-Sponsor
2
2
In the House - Hearing 2/18 at 1:00 p.m.

HB0241 (SB0904)
Criminal Law - Human Trafficking - Adult Victim - Penalty
Co-Sponsor
2
2
In the House - Hearing 2/20 at 1:00 p.m.

HB0266 (SB0290)
Creation of a State Debt - Baltimore County - Pikesville Volunteer Fire Company Building
Co-Sponsor
2
2
In the House - Unfavorable Report by Appropriations

HB0278 /CH0411 (SB0015)
Task Force to Study the Implementation of a Dyslexia Education Program
Co-Sponsor
2
2
Approved by the Governor - Chapter 411

HB0300 /CH0238
Department of Transportation - Washington Metropolitan Area Transit Authority Services - Utilization Study
Co-Sponsor
2
2
Approved by the Governor - Chapter 238

HB0315 (SB0289)
Creation of a State Debt - Baltimore County - Lake Roland Education Center
Co-Sponsor
2
2
In the House - Unfavorable Report by Appropriations

HB0340 /CH0241 (SB0889)
General Provisions - Commemorative Days - Thurgood Marshall Day
Co-Sponsor
2
2
Approved by the Governor - Chapter 241

HB0376
Electric Companies - Vegetation Management - Local Law, Rule, or Regulation
Co-Sponsor
2
2
In the House - Unfavorable Report by Economic Matters

HB0377 (SB0373)
Renewable Energy Portfolio Standard - Revisions (Maryland Clean Energy Advancement Act of 2015)
Co-Sponsor
2
2
In the House - Withdrawn by Sponsor

HB0381 (SB0257)
Agriculture - Nutrient Management - Phosphorus Management Tool
Co-Sponsor
2
2
In the House - Withdrawn by Sponsor

HB0385 (SB0040)
Labor and Employment - Maryland Healthy Working Families Act
Co-Sponsor
2
2
In the House - Hearing 2/13 at 12:30 p.m.

HB0439 (SB0685/CH0046)
Family Law - Information and Services for Foster Children and Former Foster Children
Co-Sponsor
2
2
Veto sustained (0-141)

HB0449 /CH0481 (SB0409/CH0480)
Environment - Hydraulic Fracturing - Regulations
Co-Sponsor
2
2
Enacted under Article II, Section 17(c) of the Maryland Constitution - Chapter 481

HB0491
Office of Cemetery Oversight - Conservation Cemeteries - Perpetual Care Trust Fund Requirements
Co-Sponsor
2
2
In the Senate - Hearing 4/07 at 1:00 p.m.

HB0503 (SB0078)
Rape Survivor Family Protection Act
Co-Sponsor
2
2
In the House - Hearing 2/19 at 1:00 p.m.

HB0514 /CH0429 (SB0258)
Maryland Commission on Climate Change
Co-Sponsor
2
2
Approved by the Governor - Chapter 429

HB0551 (SB0620)
Community Cleanup and Greening Act of 2015
Co-Sponsor
2
2
In the House - Withdrawn by Sponsor

HB0564 /CH0435
State Personnel - Limits on Use of Leave for Birth, Adoption, Foster Placement, or Care of Child
Co-Sponsor
2
2
Approved by the Governor - Chapter 435

HB0595 (SB0529)
Special Elections for United States Senate Vacancies Act
Co-Sponsor
2
2
In the House - Hearing 3/04 at 1:00 p.m.

HB0606 (SB0477/CH0354)
Domestic Violence - Persons Eligible for Relief
Co-Sponsor
2
2
In the House - Third Reading Passed (137-0)

HB0648
Community Colleges - Tuition Waiver for Full-Time Students - Partial State Reimbursement
Co-Sponsor
2
2
In the House - Hearing 3/05 at 1:00 p.m.

HB0673
Community Colleges - Tuition Waiver for Full-Time Students - Full State Reimbursement
Co-Sponsor
2
2
In the House - Hearing 3/05 at 1:00 p.m.

HB0694 /CH0268 (SB0286)
Law Enforcement Officers' Pension System - Division of Parole and Probation - Warrant Apprehension Unit Employees - Membership
Co-Sponsor
2
2
Approved by the Governor - Chapter 268

HB0701 (SB0463)
Agriculture - Cattle, Swine, and Poultry - Use of Antimicrobial Drugs
Co-Sponsor
2
2
In the House - Hearing 3/13 at 1:00 p.m.

HB0749 (SB0817)
Higher Education - Sexual Assault Policies - Reporting
Co-Sponsor
2
2
In the House - Hearing 3/10 at 1:00 p.m.

HB0755 /CH0136 (SB0695/CH0135)
General Provisions - Public Information Act - Enforcement, Fees, and Exemptions
Co-Sponsor
2
2
Approved by the Governor - Chapter 136

HB0760 (SB0557)
Food Fish and Shellfish - Labeling and Identification Requirements (Maryland Seafood Authenticity Act)
Co-Sponsor
2
2
In the House - Withdrawn by Sponsor

HB0810 (SB0365)
One Maryland Economic Development Tax Credit - Business Incubators
Co-Sponsor
2
2
In the House - Hearing 3/13 at 1:00 p.m.

HB0876
Agriculture - Animal Shelters - Uniform Standards of Operation and Care (Animal Shelter Standards Act of 2015)
Co-Sponsor
2
2
In the House - Hearing 3/04 at 1:00 p.m.

HB0934 /CH0465 (SB0210/CH0466)
Institutions of Postsecondary Education - Personal Electronic Account - Privacy Protection
Co-Sponsor
2
2
Approved by the Governor - Chapter 465

HB0949 (SB0471)
Task Force to Study the Provision of Health Care Coverage to Uninsured Marylanders
Co-Sponsor
2
2
In the House - Withdrawn by Sponsor

HB0965 /CH0291 (SB0334)
The Hunger-Free Schools Act of 2015
Co-Sponsor
2
2
Approved by the Governor - Chapter 291

HB0973
Local AIDS Prevention Sterile Needle and Syringe Exchange Programs
Co-Sponsor
2
2
In the House - Withdrawn by Sponsor

HB0980 (SB0340)
Election Law - Voting Rights - Ex-Felons
Co-Sponsor
2
2
Became law per Maryland Constitution, Chapter 6 of 2016

HB1021 (SB0676)
Richard E. Israel and Roger "Pip" Moyer Death with Dignity Act
Co-Sponsor
2
2
In the House - Hearing 3/06 at 1:00 p.m. (Health and Government Operations)

HB1022 (SB0609)
State Government - Office of the Child Welfare Ombudsman - Establishment
Co-Sponsor
2
2
In the House - Hearing 3/19 at 1:00 p.m.

HB1051 (SB0424)
Labor and Employment - Equal Pay for Equal Work
Co-Sponsor
2
2
In the House - Withdrawn by Sponsor

HB1080 /CH0116 (SB0576)
9-1-1 Emergency Telephone System - Multiple-Line Telephone Systems - Direct Dial (Kari's Law)
Co-Sponsor
2
2
Approved by the Governor - Chapter 116

HB1105 (SB0761/CH0382)
Disabled Individuals - Task Force on the Maryland ABLE Program
Co-Sponsor
2
2
Veto sustained (0-141)

HB1211
State Budget - Board of Public Works - Notice of Reductions in Appropriations
Co-Sponsor
2
2
In the House - Hearing 3/19 at 1:00 p.m.

HJ0002 (SJ0002)
United States Constitution - Democracy Amendment
Co-Sponsor
2
2
In the Senate - First Reading Senate Rules

HJ0008 (SJ0003)
Honoring the Surviving Human Trafficking Victims of Asia and the Pacific Islands During World War II
Co-Sponsor
2
2
In the House - Hearing 3/30 at 3:00 p.m.

HB0487
Maryland Education Credit
By Request - Administration
3
2
In the House - Hearing 2/26 at 1:00 p.m.

HB0405 (SB0374/CH0165)
Maryland False Claims Act
By Request - Other
6
2
Veto sustained (0-141)

HB0941 /CH0139 (SB0773)
Task Force to Study Exemptions from Higher Education Ethics Requirements and Procurement Rules to Facilitate Technology Transfer
By Request - Other
6
2
Approved by the Governor - Chapter 139
Denotes enacted legislation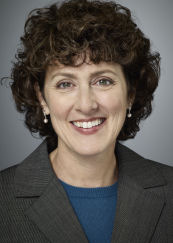 Tenure

First elected to the Maryland House of Delegates in 2014. Member since 2015.
Current Assignments

2015 Appropriations Committee

2015 Education and Economic Development Subcommittee of the Appropriations Committee

2015 Oversight Committee on Personnel of the Appropriations Committee

2015 Joint Audit Committee

2015 Joint Committee on Ending Homelessness

2015 Women Legislators of Maryland
Public Service

Commission to Review Maryland's Use of Assessments and Testing in Public Schools, 2015-; Board of Directors, Baltimore Jewish Council, 2012-; Board of Directors, (2010-present, Executive Committee), Chizuk Amuno Congregation, 2006-; (2008-2010, President) Parents' Association Board, The Park School, 2006-2012; Board of Trustees, The Park School, 2008-2010.
Memberships

Chizuk Amuno Congregation.
Biographical Information

Born, Houston , Texas, August 26, 1964; Pikesville Senior High School, 1982; Northwestern University, B.A., Political Science, 1986; Campaign Manager, Cardin for Senate, 2007-2013; Senior Planner, The Associated: Jewish Community Federation of Baltimore 2005-2007; Baltimore Community Coordinator, Jewish Women's Archives 2003-2005; Program Director, CHANA, Counseling, Helpline & Aid Network for Abused Women 1995-2000; Director of Public Policy, Parent Action 1992-1995; Director of Government Relations, Baltimore Jewish Council 1990-1992; Married. 2 children.
Last Updated: 10/15/2019 3:25 PM