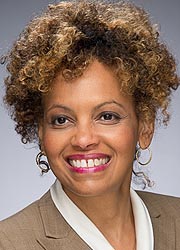 District

12

County

Baltimore and Howard

Committee Assignment(s)

Annapolis Info

215 House Office Building
6 Bladen Street
Annapolis, MD 21401
Phone 410-841-3378 | 301-858-3378
Toll-free in MD

Interim Info

215 House Office Building
6 Bladen Street
Annapolis, MD 21401
Phone 410-841-3378 | 301-858-3378

Contact

Party

Democrat
Legislation
Sponsorship Type Sort
Chamber Sort
1
2

Bill/Chapter (Cross/Chapter)

Title

Task Force to Study Pay It Forward

Sponsorship Type

Primary

1
2
1
2
1
2

Bill/Chapter (Cross/Chapter)

Title

Circuit Court Judges - Election, Qualifications, and Term of Office

Sponsorship Type

Primary

1
2
1
2
2
2

Bill/Chapter (Cross/Chapter)

Title

General Provisions - Commemorative Days - National Healthcare Decisions Day

Sponsorship Type

Co-Sponsor

2
2
2
2
2
2

Bill/Chapter (Cross/Chapter)

Title

Task Force to Study the Impact of State and Local Taxes on Small Businesses

Sponsorship Type

Co-Sponsor

2
2
2
2
2
2

Bill/Chapter (Cross/Chapter)

Title

Family Law - Domestic Violence - Definition of Abuse

Sponsorship Type

Co-Sponsor

2
2
2
2
2
2
2
2
2
2
2
2
2
2
2
2
2
2
2
2
2
2
2
2
2
2
2
2

Bill/Chapter (Cross/Chapter)

Title

Income Tax - Film Production Activity Tax Credit - Minority Business Reporting Requirement

Sponsorship Type

Co-Sponsor

2
2
2
2
2
2
2
2
2
2
2
2

Bill/Chapter (Cross/Chapter)

Title

Family Law - Grandparent Visitation

Sponsorship Type

Co-Sponsor

2
2
2
2
2
2
2
2
2
2
2
2
2
2
2
2
2
2
2
2
2
2
2
2
2
2
2
2
2
2
2
2
2
2
2
2
2
2
2
2

Bill/Chapter (Cross/Chapter)

Title

Health Occupations - Magnetic Resonance Imaging Services and Computed Tomography Scan Services - Patient Referrals

Sponsorship Type

Co-Sponsor

2
2

Bill/Chapter (Cross/Chapter)

Title

Income Tax Checkoff - Maryland Veterans Trust Fund

Sponsorship Type

Co-Sponsor

2
2
2
2

Bill/Chapter (Cross/Chapter)

Title

Public Safety - Vertical Reciprocating Conveyors - Safety Standards

Sponsorship Type

Co-Sponsor

2
2
2
2

Bill/Chapter (Cross/Chapter)

Title

Maryland Estate Tax - Unified Credit

Sponsorship Type

Co-Sponsor

2
2
2
2
2
2
2
2
2
2

Bill/Chapter (Cross/Chapter)

Title

Junior Advancement via Association Act of 2015

Sponsorship Type

Co-Sponsor

2
2
2
2
2
2
2
2

Bill/Chapter (Cross/Chapter)

Title

Agriculture - Animal Shelters - Uniform Standards of Operation and Care (Animal Shelter Standards Act of 2015)

Sponsorship Type

Co-Sponsor

2
2
2
2
2
2
2
2
2
2

Bill/Chapter (Cross/Chapter)

Title

Public Health - Hydraulic Fracturing Chemicals - Information and Fund

Sponsorship Type

Co-Sponsor

2
2
2
2

Bill/Chapter (Cross/Chapter)

Title

Education - Community Colleges - Collective Bargaining

Sponsorship Type

Co-Sponsor

2
2

Bill/Chapter (Cross/Chapter)

Title

Public Health - Substance Abuse Treatment Outcomes Partnership Fund

Sponsorship Type

Co-Sponsor

2
2

Bill/Chapter (Cross/Chapter)

Title

Local AIDS Prevention Sterile Needle and Syringe Exchange Programs

Sponsorship Type

Co-Sponsor

2
2
2
2
2
2
2
2
2
2
2
2
2
2
2
2

Bill/Chapter (Cross/Chapter)

Title

Environment - Crude Oil Rail Transport - Risk Assessment and Accident Prevention Study

Sponsorship Type

Co-Sponsor

2
2
2
2
2
2
2
2

Bill/Chapter (Cross/Chapter)

Title

Election Law - Campaign Finance - Coordinated Expenditures Between Candidates and Outside Spending Organizations

Sponsorship Type

Co-Sponsor

2
2
2
2
2
2
2
2

Bill/Chapter (Cross/Chapter)

Title

Lobbying - Legislative Unit Meals and Receptions - Publication of Report

Sponsorship Type

Co-Sponsor

2
2
2
2
2
2
6
2
6
2
6
2
Bill/Chapter
(Cross/Chapter)
Title
Sponsorship Type
Sponsorship Type Sort
Chamber Sort
Current Status
Org Committees & Hearings
Opp Committees & Hearings
HB0181 (SB0069/CH0005)
State Board of Pharmacy - Sterile Compounding - Compliance by Nonresident Pharmacies and Repeal of Permit Requirement
Primary
1
2
Veto sustained (0-141)

HB0211
Task Force to Study Pay It Forward
Primary
1
2
In the House - Withdrawn by Sponsor

HB0823 (SB0156)
Department of Health and Mental Hygiene - Establishment of a Sickle Cell Disease Outreach Program
Primary
1
2
In the House - Hearing 2/24 at 1:00 p.m.

HB0838 /CH0483 (SB0416/CH0482)
Health Insurance - Coverage for Infertility Services
Primary
1
2
Enacted under Article II, Section 17(c) of the Maryland Constitution - Chapter 483

HB1071
Circuit Court Judges - Election, Qualifications, and Term of Office
Primary
1
2
In the House - Withdrawn by Sponsor

HB1122 (SB0792/CH0383)
Public Health - Nondiscrimination in Access to Anatomical Gifts and Organ Transplantation
Primary
1
2
In the House - First Reading House Rules and Executive Nominations

HB0009 /CH0393 (SB0105)
Maryland Licensure of Direct-Entry Midwives Act
Co-Sponsor
2
2
Approved by the Governor - Chapter 393

HB0045
General Provisions - Commemorative Days - National Healthcare Decisions Day
Co-Sponsor
2
2
In the Senate - Hearing 4/01 at 1:00 p.m.

HB0083 (SB0444/CH0350)
Public Records - Inspection
Co-Sponsor
2
2
Veto sustained (0-141)

HB0094 (SB0051/CH0145)
Commission on African American History and Culture - Duties
Co-Sponsor
2
2
In the Senate - First Reading Senate Rules

HB0122
Task Force to Study the Impact of State and Local Taxes on Small Businesses
Co-Sponsor
2
2
In the House - Hearing 2/10 at 1:00 p.m.

HB0129 (SB0030/CH0003)
Procurement - Veteran-Owned Small Business Enterprise Participation - Award of Contracts
Co-Sponsor
2
2
Veto sustained (0-141)

HB0216 /CH0409 (SB0200)
Environment - Personal Care Products Containing Synthetic Plastic Microbeads - Prohibition on Manufacturing or Sale
Co-Sponsor
2
2
Approved by the Governor - Chapter 409

HB0227
Family Law - Domestic Violence - Definition of Abuse
Co-Sponsor
2
2
In the House - Unfavorable Report by Judiciary

HB0229 (SB0604/CH0043)
Human Relations - Employment Discrimination - Protection for Interns
Co-Sponsor
2
2
Veto sustained (0-141)

HB0230 /CH0079 (SB0092)
Health Insurance - Assignment of Benefits and Reimbursement of Nonpreferred Providers - Repeal of Termination Date
Co-Sponsor
2
2
Approved by the Governor - Chapter 79

HB0236 /CH0410 (SB0705)
Criminal Law - Assault - First Responders
Co-Sponsor
2
2
Approved by the Governor - Chapter 410

HB0243 /CH0344 (SB0350/CH0343)
Procurement - Veteran-Owned Small Business Enterprises - Participation Goal
Co-Sponsor
2
2
Approved by the Governor - Chapter 344

HB0261 (SB0574)
Sales and Use Tax - Bottled Water - Exemption
Co-Sponsor
2
2
In the House - Unfavorable Report by Ways and Means

HB0284 /CH0082
Election Law - Local Petitions - Advance Determination of Sufficiency of Local Law or Charter Amendment Summary
Co-Sponsor
2
2
Approved by the Governor - Chapter 82

HB0340 /CH0241 (SB0889)
General Provisions - Commemorative Days - Thurgood Marshall Day
Co-Sponsor
2
2
Approved by the Governor - Chapter 241

HB0367 /CH0416 (SB0469)
Public Health - Maryland Behavioral Health Crisis Response System
Co-Sponsor
2
2
Approved by the Governor - Chapter 416

HB0375 /CH0417 (SB0403)
Education - Maryland Council on Advancement of School-Based Health Centers
Co-Sponsor
2
2
Approved by the Governor - Chapter 417

HB0381 (SB0257)
Agriculture - Nutrient Management - Phosphorus Management Tool
Co-Sponsor
2
2
In the House - Withdrawn by Sponsor

HB0382 /CH0244
Sexual Assault Survivors' Right to Know Act
Co-Sponsor
2
2
Approved by the Governor - Chapter 244

HB0385 (SB0040)
Labor and Employment - Maryland Healthy Working Families Act
Co-Sponsor
2
2
In the House - Hearing 2/13 at 12:30 p.m.

HB0390 /CH0418 (SB0270)
Protective Order and Peace Order Petitions - Maryland Residents
Co-Sponsor
2
2
Approved by the Governor - Chapter 418

HB0401
Income Tax - Film Production Activity Tax Credit - Minority Business Reporting Requirement
Co-Sponsor
2
2
In the Senate - Hearing 3/31 at 2:00 p.m.

HB0422 (SB0717)
Health Occupations - Athletic Trainers and Physician Assistants - Reports to the Board of Physicians
Co-Sponsor
2
2
In the House - Withdrawn by Sponsor

HB0431 /CH0419
Health - Burial or Disposal of Body - Requirements and Penalties
Co-Sponsor
2
2
Approved by the Governor - Chapter 419

HB0439 (SB0685/CH0046)
Family Law - Information and Services for Foster Children and Former Foster Children
Co-Sponsor
2
2
Veto sustained (0-141)

HB0449 /CH0481 (SB0409/CH0480)
Environment - Hydraulic Fracturing - Regulations
Co-Sponsor
2
2
Enacted under Article II, Section 17(c) of the Maryland Constitution - Chapter 481

HB0452 /CH0421 (SB0497)
Commission to Review Maryland's Use of Assessments and Testing in Public Schools
Co-Sponsor
2
2
Approved by the Governor - Chapter 421

HB0474
Family Law - Grandparent Visitation
Co-Sponsor
2
2
In the House - Unfavorable Report by Judiciary

HB0490 /CH0251
Natalie M. LaPrade Medical Cannabis Commission - Miscellaneous Revisions
Co-Sponsor
2
2
Approved by the Governor - Chapter 251

HB0498 (SB0392)
Criminal Law - Assault - First Responders
Co-Sponsor
2
2
In the House - Unfavorable Report by Judiciary

HB0512 (SB0148/CH0017)
Office of Cemetery Oversight - Preneed Burial Contracts - Report Submission Requirement
Co-Sponsor
2
2
Veto sustained (0-141)

HB0535 /CH0430 (SB0538)
Blind or Visually Impaired Children - Individualized Education Programs - Orientation and Mobility Instruction
Co-Sponsor
2
2
Approved by the Governor - Chapter 430

HB0553 (SB0585)
Maryland No-Fault Injured Baby Fund
Co-Sponsor
2
2
In the House - Hearing 3/16 at 1:00 p.m. (Health and Government Operations)

HB0562 /CH0434 (SB0869)
Health Insurance - Ambulance Service Providers - Direct Reimbursement - Repeal of Termination Date
Co-Sponsor
2
2
Approved by the Governor - Chapter 434

HB0564 /CH0435
State Personnel - Limits on Use of Leave for Birth, Adoption, Foster Placement, or Care of Child
Co-Sponsor
2
2
Approved by the Governor - Chapter 435

HB0572 (SB0400)
State Government - Commemorative Months - Alzheimer's and Brain Awareness Month
Co-Sponsor
2
2
In the House - Hearing 3/16 at 1:00 p.m.

HB0574 (SB0449/CH0034)
State Board of Physicians - Physicians, Physician Assistants, and Allied Health Practitioners - Licensure Requirements
Co-Sponsor
2
2
Veto sustained (0-141)

HB0582 (SB0367)
Circuit Court Judges - Selection, Qualifications, and Term of Office
Co-Sponsor
2
2
In the House - Withdrawn by Sponsor

HB0591 /CH0098 (SB0001)
Health Occupations - Pharmacists - Refills of Prescriptions During State of Emergency
Co-Sponsor
2
2
Approved by the Governor - Chapter 98

HB0595 (SB0529)
Special Elections for United States Senate Vacancies Act
Co-Sponsor
2
2
In the House - Hearing 3/04 at 1:00 p.m.

HB0602 (SB0320/CH0024)
University of Maryland School of Medicine - Workgroup to Study Issues Related to Uterine Fibroids
Co-Sponsor
2
2
Veto sustained (0-141)

HB0639 (SB0377)
Maryland Transportation Authority - Membership
Co-Sponsor
2
2
In the House - Unfavorable Report by Environment and Transportation

HB0650 (SB0281)
Blue Ribbon Commission to Study Maryland's Behavioral Health System
Co-Sponsor
2
2
In the House - Withdrawn by Sponsor

HB0658 (SB0344/CH0342)
Public Health - Emergency and Allergy Treatment Program
Co-Sponsor
2
2
Veto sustained (0-141)

HB0661 (SB0861)
Department of Health and Mental Hygiene - Birth Registrations - Notice of Placement of Security Freezes
Co-Sponsor
2
2
In the House - Withdrawn by Sponsor

HB0662 (SB0157/CH0327)
Consultation, Diagnosis, and Treatment of Mental and Emotional Disorders - Consent by Minors
Co-Sponsor
2
2
Veto sustained (0-141)

HB0674 /CH0266 (SB0852)
Public Information Act - List of Contact Information for Governmental Unit Representatives
Co-Sponsor
2
2
Approved by the Governor - Chapter 266

HB0683
Health Occupations - Magnetic Resonance Imaging Services and Computed Tomography Scan Services - Patient Referrals
Co-Sponsor
2
2
In the House - Withdrawn by Sponsor

HB0686
Income Tax Checkoff - Maryland Veterans Trust Fund
Co-Sponsor
2
2
In the Senate - First Reading Senate Rules

HB0694 /CH0268 (SB0286)
Law Enforcement Officers' Pension System - Division of Parole and Probation - Warrant Apprehension Unit Employees - Membership
Co-Sponsor
2
2
Approved by the Governor - Chapter 268

HB0695
Public Safety - Vertical Reciprocating Conveyors - Safety Standards
Co-Sponsor
2
2
In the House - Withdrawn by Sponsor

HB0716 /CH0269 (SB0347)
Health Occupations - Prescriber-Pharmacist Agreements and Therapy Management Contracts
Co-Sponsor
2
2
Approved by the Governor - Chapter 269

HB0730
Maryland Estate Tax - Unified Credit
Co-Sponsor
2
2
In the House - Hearing 3/03 at 1:00 p.m.

HB0739 (SB0074/CH0006)
Task Force to Study Maternal Mental Health
Co-Sponsor
2
2
Veto sustained (0-141)

HB0745 (SB0516/CH0356)
Public Health - Overdose Response Program
Co-Sponsor
2
2
Veto sustained (0-141)

HB0755 /CH0136 (SB0695/CH0135)
General Provisions - Public Information Act - Enforcement, Fees, and Exemptions
Co-Sponsor
2
2
Approved by the Governor - Chapter 136

HB0760 (SB0557)
Food Fish and Shellfish - Labeling and Identification Requirements (Maryland Seafood Authenticity Act)
Co-Sponsor
2
2
In the House - Withdrawn by Sponsor

HB0834
Junior Advancement via Association Act of 2015
Co-Sponsor
2
2
In the House - Hearing 3/13 at 1:00 p.m.

HB0850 (SB0448)
Congressional Districts - Standards and Process
Co-Sponsor
2
2
In the House - Hearing 3/02 at 1:00 p.m.

HB0858 (SB0141)
Maryland Medical Assistance Program - Former Foster Care Adolescents - Dental Care
Co-Sponsor
2
2
In the House - Withdrawn by Sponsor

HB0859 /CH0108 (SB0437)
Nonprofit Health Service Plans - Hearing and Order - Impact of Law or Regulatory Action by Another State
Co-Sponsor
2
2
Approved by the Governor - Chapter 108

HB0876
Agriculture - Animal Shelters - Uniform Standards of Operation and Care (Animal Shelter Standards Act of 2015)
Co-Sponsor
2
2
In the House - Hearing 3/04 at 1:00 p.m.

HB0887 (SB0606/CH0372)
Health Insurance - Abuse-Deterrent Opioid Analgesic Drug Products - Coverage
Co-Sponsor
2
2
Veto sustained (0-141)

HB0896 /CH0464 (SB0607)
Joint Committee on Behavioral Health and Opioid Use Disorders
Co-Sponsor
2
2
Approved by the Governor - Chapter 464

HB0947 /CH0467 (SB0251)
Professional Standards and Teacher Education Board - School Counselors - Certification Renewal Requirement (Lauryn's Law)
Co-Sponsor
2
2
Approved by the Governor - Chapter 467

HB0949 (SB0471)
Task Force to Study the Provision of Health Care Coverage to Uninsured Marylanders
Co-Sponsor
2
2
In the House - Withdrawn by Sponsor

HB0952
Public Health - Hydraulic Fracturing Chemicals - Information and Fund
Co-Sponsor
2
2
In the House - Withdrawn by Sponsor

HB0965 /CH0291 (SB0334)
The Hunger-Free Schools Act of 2015
Co-Sponsor
2
2
Approved by the Governor - Chapter 291

HB0966
Education - Community Colleges - Collective Bargaining
Co-Sponsor
2
2
In the House - Hearing 3/10 at 1:00 p.m.

HB0971
Public Health - Substance Abuse Treatment Outcomes Partnership Fund
Co-Sponsor
2
2
Veto sustained (0-141)

HB0973
Local AIDS Prevention Sterile Needle and Syringe Exchange Programs
Co-Sponsor
2
2
In the House - Withdrawn by Sponsor

HB0975 (SB0430)
Maryland Medical Assistance Program - Mental Health and Substance Use Disorder Benefits - Parity
Co-Sponsor
2
2
In the House - Withdrawn by Sponsor

HB0978 /CH0112
HIV Testing - Informed Consent and Pretest Requirements - Modification
Co-Sponsor
2
2
Approved by the Governor - Chapter 112

HB0979 (SB0580)
State Board of Chiropractic and Massage Therapy Examiners and State Board of Physical Therapy Examiners - Dry Needling - Registration Requirements
Co-Sponsor
2
2
In the House - Withdrawn by Sponsor

HB0987 (SB0693)
Environment - Ambient Air Quality Control - Cumulative Air Impact Analysis
Co-Sponsor
2
2
In the House - Withdrawn by Sponsor

HB0992 (SB0672)
Public and Nonpublic Schools - Student Diabetes Management Program
Co-Sponsor
2
2
In the House - Hearing 3/13 at 1:00 p.m.

HB1006 (SB0572)
Hospitals - Designation of Caregivers
Co-Sponsor
2
2
In the House - Withdrawn by Sponsor

HB1051 (SB0424)
Labor and Employment - Equal Pay for Equal Work
Co-Sponsor
2
2
In the House - Withdrawn by Sponsor

HB1073
Environment - Crude Oil Rail Transport - Risk Assessment and Accident Prevention Study
Co-Sponsor
2
2
In the Senate - Hearing 4/08 at 1:00 p.m.

HB1080 /CH0116 (SB0576)
9-1-1 Emergency Telephone System - Multiple-Line Telephone Systems - Direct Dial (Kari's Law)
Co-Sponsor
2
2
Approved by the Governor - Chapter 116

HB1083 (SB0550)
Child Custody - Legal Decision Making and Parenting Time
Co-Sponsor
2
2
In the House - Hearing 3/05 at 1:00 p.m.

HB1086 (SB0132)
Speed Monitoring Systems - Local Designees - Hearing and Approval
Co-Sponsor
2
2
In the House - Withdrawn by Sponsor

HB1088
Election Law - Campaign Finance - Coordinated Expenditures Between Candidates and Outside Spending Organizations
Co-Sponsor
2
2
In the House - Hearing 3/11 at 1:00 p.m.

HB1118 /CH0001 (SB0080/CH0002)
General Provisions - Commemorative Days - Welcome Home Vietnam Veterans Day
Co-Sponsor
2
2
Approved by the Governor - Chapter 1

HB1161 /CH0388
Ethan Saylor Alliance for Self-Advocates as Educators
Co-Sponsor
2
2
Approved by the Governor - Chapter 388

HB1267 (SB0033)
Creation of a State Debt - Baltimore County - Good Shepherd Boys Unit Renovation
Co-Sponsor
2
2
In the House - Unfavorable Report by Appropriations

HB1272
Lobbying - Legislative Unit Meals and Receptions - Publication of Report
Co-Sponsor
2
2
In the House - First Reading House Rules and Executive Nominations

HB1290 /CH0309
Medicaid Managed Care Organizations - Pharmacy Networks - Plan
Co-Sponsor
2
2
Approved by the Governor - Chapter 309

HJ0002 (SJ0002)
United States Constitution - Democracy Amendment
Co-Sponsor
2
2
In the Senate - First Reading Senate Rules

HB0067 /CH0058 (SB0220)
General Assembly - Mandated Reports by State Agencies
By Request - Other
6
2
Approved by the Governor - Chapter 58

HB0405 (SB0374/CH0165)
Maryland False Claims Act
By Request - Other
6
2
Veto sustained (0-141)

HB0939 /CH0137 (SB0775)
Proposed Regulations - Determination of Impact on Small Businesses
By Request - Other
6
2
Approved by the Governor - Chapter 137
Denotes enacted legislation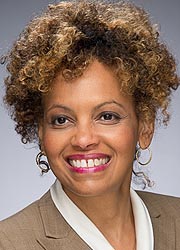 Tenure

First elected to the Maryland House of Delegates in 2014. Member of the House since 2015.
Current Assignments

2015 Health and Government Operations Committee

2015 Insurance Subcommittee of the Health and Government Operations Committee

2015 Estates and Trusts Subcommittee of the Health and Government Operations Committee

2015 Workgroup on Death with Dignity

2015 Women Legislators of Maryland

2015 Legislative Black Caucus of Maryland
Public Service

Maryland Commission on Women, "Women of Tomorrow" Awards, Selection Committee, 2005-2006; American Red Cross of Central Maryland, Board of Directors, Emergency Services Committee, 1997-2003; Operation Smile, Mission Surgeon: China (2004); Venezuela (1998 & 1995); Baltimore (1996-1999), 1996-2004; Camp About Face (for children with facial deformities), Counselor, 1999; Vision Howard County, 1999; Columbia College of Physicians & Surgeons Financial Aid Committee, 1981-1985; St. Bernadine Roman Catholic Church, Corporator, Lector and Bible Study Leader.
Memberships

American Society of Plastic and Reconstructive Surgeons; MedChi; John Stage Davis Society (past secretary); National Medical Association; Webster Society; Howard and Anne Arundel County Medical Societies; American Medical Association; American Medical Women's Association; St. Bernadine Roman Catholic Church; Thurgood Marshal Democratic Club; Columbia Democratic Club; Southwest Baltimore County Democratic Club; League of Women Voters, Howard County; National Organization for Women; National (Political) Congress of Black Women, Howard County Chapter; The Scarborough Association (HOA); Alpha Kappa Alpha Sorority, Howard County Chapter, 2003-.
Awards

Mother Mary Lange Leadership Award (Archdiocese of Baltimore), 2012-; Outstanding Professional Achievement Spirit Award (Alpha Kappa Alpha Sorority, Columbia, Maryland chapter), 2003-; Distinguished Black Marylander Award (Towson University).
Biographical Information

Born, Pennsylvania, May 3, 1959; Wilde Lake Senior High School, Columbia, Maryland, 1977; Harvard University, A.B. Bioelectric Engineering, 1981; Columbia University College of Physicians and Surgeons, M.D.,1985; Columbia-Presbyterian Medical Center, Resident, Plastic and Reconstructive Surgery, 1988-1990; University of Miami School of Medicine, Fellowship, Craniofacial Surgery, 1991; American Board of Plastic Surgery, Board Certification, 1994; Terri L. Hill, M.D. P.A., President and Owner; Visage Rejuvenation Spa, LLC, Medical Director and Owner; Single.
Last Updated: 10/15/2019 3:25 PM