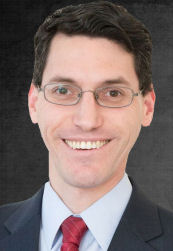 District

16

County

Montgomery

Committee Assignment(s)

Annapolis Info

210 House Office Building
6 Bladen Street
Annapolis, MD 21401
Phone 410-841-3649 | 301-858-3649
Toll-free in MD

Interim Info

210 House Office Building
6 Bladen Street
Annapolis, MD 21401
Phone 410-841-3649 | 301-858-3649

Contact

Party

Democrat
Legislation
Sponsorship Type Sort
Chamber Sort
1
2
1
2
1
2
1
2
1
2
1
2
1
2

Bill/Chapter (Cross/Chapter)

Title

Assisted Living Program Transparency Act

Sponsorship Type

Primary

1
2
1
2

Bill/Chapter (Cross/Chapter)

Title

The Smoke-Free Multifamily Housing Promotion Act

Sponsorship Type

Primary

1
2

Bill/Chapter (Cross/Chapter)

Title

Higher Education - Student Employees - Collective Bargaining

Sponsorship Type

Primary

1
2

Bill/Chapter (Cross/Chapter)

Title

The Roadkill Bill of 2017

Sponsorship Type

Primary

1
2
2
2
2
2

Bill/Chapter (Cross/Chapter)

Title

Weapon-Free Higher Education Zones

Sponsorship Type

Co-Sponsor

2
2

Bill/Chapter (Cross/Chapter)

Title

Income Tax - Subtraction Modification - Interest Paid on Student Loans

Sponsorship Type

Co-Sponsor

2
2
2
2

Bill/Chapter (Cross/Chapter)

Title

Public Safety - Maryland Police Training and Standards Commission - Sexual Assault Investigation Training

Sponsorship Type

Co-Sponsor

2
2

Bill/Chapter (Cross/Chapter)

Title

Discrimination in Employment - Conditions Related to Pregnancy or Childbirth

Sponsorship Type

Co-Sponsor

2
2

Bill/Chapter (Cross/Chapter)

Title

Income Tax - Subtraction Modification - First-Time Homebuyer Savings Accounts

Sponsorship Type

Co-Sponsor

2
2
2
2
2
2
2
2
2
2
2
2
2
2
2
2

Bill/Chapter (Cross/Chapter)

Title

Higher Education - Public Institutions of Higher Education - Sanctuary Campus Status

Sponsorship Type

Co-Sponsor

2
2

Bill/Chapter (Cross/Chapter)

Title

Veterans - Availability and Accessibility of Health Care Services and Transportation - Study

Sponsorship Type

Co-Sponsor

2
2
2
2
2
2
2
2
2
2
2
2
2
2

Bill/Chapter (Cross/Chapter)

Title

Family Law - Child Abuse and Neglect - Mental Injury

Sponsorship Type

Co-Sponsor

2
2

Bill/Chapter (Cross/Chapter)

Title

General Assembly - Special Election to Fill a Vacancy in Office

Sponsorship Type

Co-Sponsor

2
2
2
2

Bill/Chapter (Cross/Chapter)

Title

Criminal Procedure - Expungement - Denial of Petition Without Hearing

Sponsorship Type

Co-Sponsor

2
2

Bill/Chapter (Cross/Chapter)

Title

Election Law - Business Entity Campaign Contributions - Prohibition

Sponsorship Type

Co-Sponsor

2
2
2
2
2
2
2
2
2
2

Bill/Chapter (Cross/Chapter)

Title

Manslaughter and Homicide by Vehicle or Vessel - Penalties

Sponsorship Type

Co-Sponsor

2
2
2
2
2
2
2
2
2
2
2
2
2
2

Bill/Chapter (Cross/Chapter)

Title

"EARN" Apprenticeships (Expand Apprenticeship Resources Now Act)

Sponsorship Type

Co-Sponsor

2
2
2
2
2
2
2
2
2
2
2
2
2
2
2
2

Bill/Chapter (Cross/Chapter)

Title

State Highway Administration - Watkins Mill Road Interchange Project

Sponsorship Type

Co-Sponsor

2
2
2
2
2
2
2
2
2
2
2
2

Bill/Chapter (Cross/Chapter)

Title

Public Health - Clean Indoor Air Act - Repeal of Exception Regarding Hotel and Motel Rooms

Sponsorship Type

Co-Sponsor

2
2
2
2
2
2
2
2
2
2
2
2
2
2
2
2
2
2
2
2
2
2
2
2

Bill/Chapter (Cross/Chapter)

Title

Education - Identity Protection and Credit Monitoring Services (Student Identity Protection Act)

Sponsorship Type

Co-Sponsor

2
2
2
2

Bill/Chapter (Cross/Chapter)

Title

Maryland Wage and Hour Law - Public Senior Higher Education Institution - Payment of County Minimum Wage

Sponsorship Type

Co-Sponsor

2
2
2
2
2
2
2
2
2
2
2
2
2
2

Bill/Chapter (Cross/Chapter)

Title

Maryland Health Benefit Exchange - Application for State Innovation Waiver

Sponsorship Type

Co-Sponsor

2
2
2
2
2
2
2
2
2
2
2
2
2
2

Bill/Chapter (Cross/Chapter)

Title

Election Law - Court Offices - Nonpartisan Elections

Sponsorship Type

Co-Sponsor

2
2
2
2
2
2
2
2
2
2
2
2
2
2

Bill/Chapter (Cross/Chapter)

Title

Maryland Medical Assistance Program - Comprehensive Dental Benefits for Adults - Authorization

Sponsorship Type

Co-Sponsor

2
2

Bill/Chapter (Cross/Chapter)

Title

Estates - Duties of Guardian of the Person - Fostering and Preserving Family Relationships

Sponsorship Type

Co-Sponsor

2
2
2
2
2
2

Bill/Chapter (Cross/Chapter)

Title

Public Institutions of Higher Education - Access of Students to Emergency Contraception

Sponsorship Type

Co-Sponsor

2
2
2
2
2
2
2
2
2
2
2
2
2
2
2
2

Bill/Chapter (Cross/Chapter)

Title

Maryland Small Donor Incentive Act

Sponsorship Type

Co-Sponsor

2
2

Bill/Chapter (Cross/Chapter)

Title

Labor and Employment - Employment Rights for Local Government Employees - Establishment

Sponsorship Type

Co-Sponsor

2
2

Bill/Chapter (Cross/Chapter)

Title

State Highway Administration Neighbor Notification Act

Sponsorship Type

Co-Sponsor

2
2
2
2
2
2

Bill/Chapter (Cross/Chapter)

Title

Alcoholic Beverages - Modern Brewery License

Sponsorship Type

Co-Sponsor

2
2
2
2
2
2

Bill/Chapter (Cross/Chapter)

Title

Consumer Protection - Bank Overdraft Plans - Requirements

Sponsorship Type

Co-Sponsor

2
2

Bill/Chapter (Cross/Chapter)

Title

Task Force to Expand Dual Language Programs in Maryland

Sponsorship Type

Co-Sponsor

2
2
2
2

Bill/Chapter (Cross/Chapter)

Title

Interception of Communication - Financial Institutions

Sponsorship Type

Co-Sponsor

2
2

Bill/Chapter (Cross/Chapter)

Title

Income Tax - Oyster Shell Recycling Credit - Sunset Repeal

Sponsorship Type

Co-Sponsor

2
2
2
2
Bill/Chapter
(Cross/Chapter)
Title
Sponsorship Type
Sponsorship Type Sort
Chamber Sort
Current Status
Org Committees & Hearings
Opp Committees & Hearings
HB0078 /CH0552 (SB0516)
State Government - Maryland Manual - Revisions (Maryland Manual Modernization Act)
Primary
1
2
Approved by the Governor - Chapter 552

HB0079 (SB0567)
Creation of a State Debt - Montgomery County - Bender Jewish Community Center of Greater Washington
Primary
1
2
In the House - Unfavorable Report by Appropriations

HB0080 (SB0610)
Creation of a State Debt - Montgomery County - Bethesda Graceful Growing Together Community Center
Primary
1
2
In the House - Unfavorable Report by Appropriations

HB0169 (SB0091)
State Board of Elections - Open Meetings - Audio Recordings and Documents (State Board of Elections Transparency Act)
Primary
1
2
In the Senate - First Reading Education, Health, and Environmental Affairs

HB0285 /CH0352 (SB0265/CH0351)
Washington Metrorail Safety Commission Membership Act
Primary
1
2
Approved by the Governor - Chapter 352

HB0286 (SB0001/CH0728)
Education - Specialized Intervention Services - Reports
Primary
1
2
In the Senate - Rereferred to Education, Health, and Environmental Affairs

HB0324 (SB0580/CH0680)
State Personnel - Leap Year - Personal Leave
Primary
1
2
Veto sustained (0-140)

HB0387
Assisted Living Program Transparency Act
Primary
1
2
In the House - Withdrawn by Sponsor

HB0773 /CH0382 (SB0715)
Clean Energy - Energy Storage Technology Study
Primary
1
2
Approved by the Governor - Chapter 382

HB0855
The Smoke-Free Multifamily Housing Promotion Act
Primary
1
2
In the House - Unfavorable Report by Environment and Transportation

HB1250
Higher Education - Student Employees - Collective Bargaining
Primary
1
2
In the House - Withdrawn by Sponsor

HB1251
The Roadkill Bill of 2017
Primary
1
2
In the House - Unfavorable Report by Environment and Transportation

HB0001 /CH0001 (SB0230)
Labor and Employment - Maryland Healthy Working Families Act
Co-Sponsor
2
2
Became law per Maryland Constitution, Chapter 1 of 2018

HB0156 (SB0150)
Creation of a State Debt - Montgomery County - Potomac Community Resources Home
Co-Sponsor
2
2
In the House - Unfavorable Report by Appropriations

HB0159
Weapon-Free Higher Education Zones
Co-Sponsor
2
2
In the Senate - Conference Committee Appointed

HB0196
Income Tax - Subtraction Modification - Interest Paid on Student Loans
Co-Sponsor
2
2
In the House - Hearing 2/08 at 1:00 p.m.

HB0211 /CH0398 (SB0268/CH0399)
Cownose Ray Fishery Management Plan and Moratorium on Contests
Co-Sponsor
2
2
Approved by the Governor - Chapter 398

HB0213
Public Safety - Maryland Police Training and Standards Commission - Sexual Assault Investigation Training
Co-Sponsor
2
2
In the Senate - Hearing 3/22 at 1:00 p.m.

HB0214
Discrimination in Employment - Conditions Related to Pregnancy or Childbirth
Co-Sponsor
2
2
In the House - Hearing 2/14 at 1:00 p.m.

HB0230
Income Tax - Subtraction Modification - First-Time Homebuyer Savings Accounts
Co-Sponsor
2
2
In the House - Hearing 2/08 at 1:00 p.m.

HB0237 (SB0779)
Vehicle Laws - Intersections - Prohibited Acts
Co-Sponsor
2
2
In the Senate - First Reading Judicial Proceedings

HB0239 (SB0291/CH0015)
Maryland Environmental Service - Collective Bargaining
Co-Sponsor
2
2
In the House - Hearing 2/14 at 1:00 p.m.

HB0244 (SB1163)
Motor Vehicles - Duplicate Drivers' Licenses - Victims of Robbery
Co-Sponsor
2
2
In the House - Unfavorable Report by Environment and Transportation

HB0255 /CH0159 (SB0349/CH0158)
Criminal Procedure - Sexual Assault Victims' Rights - Disposal of Rape Kit Evidence and Notification
Co-Sponsor
2
2
Approved by the Governor - Chapter 159

HB0260 (SB0780)
Local Government - Sexual Assault Cases - Local Audits
Co-Sponsor
2
2
In the Senate - First Reading Judicial Proceedings

HB0266 /CH0332 (SB0327/CH0331)
Public Senior Higher Education Institutions - Financial Aid - Reduction Restrictions
Co-Sponsor
2
2
Approved by the Governor - Chapter 332

HB0271 /CH0024 (SB0484/CH0016)
Maryland Transit Administration - Farebox Recovery Rate - Repeal
Co-Sponsor
2
2
Enacted under Article II, Section 17(b) of the Maryland Constitution - Chapter 24

HB0272
Higher Education - Public Institutions of Higher Education - Sanctuary Campus Status
Co-Sponsor
2
2
In the House - Hearing 2/07 at 1:00 p.m.

HB0274
Veterans - Availability and Accessibility of Health Care Services and Transportation - Study
Co-Sponsor
2
2
In the House - Withdrawn by Sponsor

HB0275 /CH0183
Department of Health and Mental Hygiene - Recommended Courses in Military Culture
Co-Sponsor
2
2
Approved by the Governor - Chapter 183

HB0279 (SB0272/CH0655)
Guardianship and Child in Need of Assistance Proceedings - Jurisdiction and Authority of Juvenile Court
Co-Sponsor
2
2
Veto sustained (0-140)

HB0297 (SB0288)
Creation of a State Debt - Montgomery County - YMCA Bethesda-Chevy Chase
Co-Sponsor
2
2
In the House - Unfavorable Report by Appropriations

HB0318 (SB0467)
Public Safety - Firearms Disqualifications - Antique Firearm
Co-Sponsor
2
2
In the House - Hearing 3/14 at 1:00 p.m.

HB0338 (SB0769)
Property Tax - Renters' Property Tax Relief Program - Assets
Co-Sponsor
2
2
In the Senate - Hearing 3/28 at 1:00 p.m.

HB0354 (SB0624)
Clean Indoor Air Act - Use of Electronic Cigarette Devices - Prohibition
Co-Sponsor
2
2
In the House - Unfavorable Report by Economic Matters

HB0359
Family Law - Child Abuse and Neglect - Mental Injury
Co-Sponsor
2
2
In the Senate - Rereferred to Judicial Proceedings

HB0361
General Assembly - Special Election to Fill a Vacancy in Office
Co-Sponsor
2
2
In the House - Hearing 2/16 at 1:00 p.m.

HB0370 (SB0354)
Richard E. Israel and Roger "Pip" Moyer End-of-Life Option Act
Co-Sponsor
2
2
In the House - Hearing 2/16 at 1:00 p.m. (Health and Government Operations)

HB0374
Criminal Procedure - Expungement - Denial of Petition Without Hearing
Co-Sponsor
2
2
In the Senate - Hearing 3/22 at 1:00 p.m.

HB0376
Election Law - Business Entity Campaign Contributions - Prohibition
Co-Sponsor
2
2
In the House - Hearing 2/16 at 1:00 p.m.

HB0377 (SB0940)
Criminal Law - Betting, Wagering, and Gambling - Civil Offense
Co-Sponsor
2
2
In the House - Hearing 2/15 at 1:00 p.m. (Ways and Means)

HB0379 (SB0949/CH0801)
Criminal Procedure - Expungement - Possession of Marijuana
Co-Sponsor
2
2
In the Senate - Third Reading Passed with Amendments (45-2)

HB0380 (SB0937)
Alcoholic Beverages - Civil Offenses - Public Consumption and Possession of Open Container
Co-Sponsor
2
2
In the House - Withdrawn by Sponsor

HB0383 (SB1057/CH0360)
Public Information Act - Denials of Inspection - Explanation Regarding Redaction
Co-Sponsor
2
2
Veto sustained (0-140)

HB0393
Manslaughter and Homicide by Vehicle or Vessel - Penalties
Co-Sponsor
2
2
In the House - Hearing 3/01 at 1:00 p.m.

HB0398 (SB0404)
Labor and Employment - Salary History Information Disclosures
Co-Sponsor
2
2
In the Senate - Hearing canceled

HB0425 /CH0844 (SB0651/CH0843)
Public Schools - Suspensions and Expulsions
Co-Sponsor
2
2
Enacted under Article II, Section 17(c) of the Maryland Constitution - Chapter 844

HB0428 (SB0574)
Family Law - Child Conceived Without Consent - Termination of Parental Rights (Rape Survivor Family Protection Act)
Co-Sponsor
2
2
In the Senate - Conference Committee Appointed

HB0429 /CH0163 (SB0217/CH0160)
Criminal Law - Sexual Offenses - Physical Resistance
Co-Sponsor
2
2
Approved by the Governor - Chapter 163

HB0456 /CH0713 (SB0943/CH0714)
Children With Disabilities and Child Care Providers - Dispute Resolution Process
Co-Sponsor
2
2
Approved by the Governor - Chapter 713

HB0461 (SB0452/CH0731)
Education - Accountability Program - Assessments (More Learning, Less Testing Act of 2017)
Co-Sponsor
2
2
Veto sustained (0-140)

HB0465
"EARN" Apprenticeships (Expand Apprenticeship Resources Now Act)
Co-Sponsor
2
2
In the House - Unfavorable Report by Economic Matters

HB0487 (SB0267)
Natalie M. LaPrade Medical Cannabis Commission - Composition and Licenses
Co-Sponsor
2
2
In the House - Hearing 3/03 at 1:00 p.m.

HB0490 (SB0758/CH0389)
Income Tax Credit - Energy Storage Systems
Co-Sponsor
2
2
In the Senate - Rereferred to Budget and Taxation

HB0491 (SB0446)
State Personnel - Grievance Procedures - Exclusive Representatives
Co-Sponsor
2
2
In the House - Withdrawn by Sponsor

HB0499 (SB0874)
State Department of Education - Employment Categories and Practices
Co-Sponsor
2
2
In the House - Hearing 2/14 at 1:00 p.m.

HB0509 /CH0658 (SB0429)
Higher Education - Student Loan Notification Letter
Co-Sponsor
2
2
Approved by the Governor - Chapter 658

HB0517 (SB0358)
Presidential Candidate Tax Transparency Act
Co-Sponsor
2
2
In the House - Hearing 2/23 at 1:00 p.m.

HB0527 (SB0337)
Vehicle Laws - Bicycles - Use of Crosswalks
Co-Sponsor
2
2
In the House - Unfavorable Report by Environment and Transportation

HB0543
State Highway Administration - Watkins Mill Road Interchange Project
Co-Sponsor
2
2
In the House - Unfavorable Report by Environment and Transportation

HB0556 /CH0420 (SB0434)
Higher Education - St. Mary's College of Maryland - Funding
Co-Sponsor
2
2
Approved by the Governor - Chapter 420

HB0561 /CH0421 (SB0435/CH0422)
Higher Education - St. Mary's College of Maryland - Governing Authority
Co-Sponsor
2
2
Approved by the Governor - Chapter 421

HB0576 (SB0603)
General Provisions - Commemorative Months - Maryland Sportsmanship Month
Co-Sponsor
2
2
In the House - Hearing 3/15 at 1:00 p.m.

HB0578 (SB0338)
Vehicle Laws - Pedestrian Hybrid Beacons
Co-Sponsor
2
2
In the Senate - First Reading Judicial Proceedings

HB0580 (SB0476)
Behavioral Health Community Providers - Keep the Door Open Act
Co-Sponsor
2
2
In the House - Hearing 2/28 at 1:00 p.m.

HB0597
Public Health - Clean Indoor Air Act - Repeal of Exception Regarding Hotel and Motel Rooms
Co-Sponsor
2
2
In the House - Unfavorable Report by Economic Matters

HB0602 /CH0787 (SB0422/CH0788)
Keep Antibiotics Effective Act of 2017
Co-Sponsor
2
2
Enacted under Article II, Section 17(c) of the Maryland Constitution - Chapter 787

HB0613 /CH0820 (SB0363/CH0821)
Pharmacists - Contraceptives - Prescribing and Dispensing
Co-Sponsor
2
2
Enacted under Article II, Section 17(c) of the Maryland Constitution - Chapter 820

HB0614 (SB0483)
State Personnel - Employees in the Same Classification - Pay Rates
Co-Sponsor
2
2
In the House - Withdrawn by Sponsor

HB0616 /CH0729 (SB0232)
Education - Pregnant and Parenting Students - Attendance Policy
Co-Sponsor
2
2
Approved by the Governor - Chapter 729

HB0625 (SB0080)
Criminal Law - Animal Abuse - Penalties and Restitution
Co-Sponsor
2
2
In the House - Unfavorable Report by Judiciary

HB0639 (SB0833)
Corporate Income Tax - Throwback Rule
Co-Sponsor
2
2
In the House - Hearing 2/22 at 1:00 p.m.

HB0644 (SB0180/CH0229)
Independent Living Tax Credit Act
Co-Sponsor
2
2
Veto sustained (0-140)

HB0654 /CH0326 (SB0145)
Education - Statewide Kindergarten Assessment - Completion
Co-Sponsor
2
2
Approved by the Governor - Chapter 326

HB0665 (SB0607)
Labor and Employment - Exemptions From Overtime Pay - Administrative, Executive, or Professional Capacity
Co-Sponsor
2
2
In the House - Hearing 2/21 at 1:00 p.m.

HB0666 (SB0437)
Public Health - Expensive Drugs - Manufacturer Reporting and Drug Price Transparency Advisory Committee
Co-Sponsor
2
2
In the House - Hearing 2/23 at 1:00 p.m.

HB0696 (SB0849)
Nonpublic Elementary and Secondary Schools - Discrimination - Prohibition
Co-Sponsor
2
2
In the House - Hearing 2/28 at 1:00 p.m.

HB0704
Education - Identity Protection and Credit Monitoring Services (Student Identity Protection Act)
Co-Sponsor
2
2
In the House - Referred to interim study by Ways and Means

HB0739 /CH0802 (SB0941/CH0803)
Public Safety - SWAT Teams - Standards
Co-Sponsor
2
2
Enacted under Article II, Section 17(c) of the Maryland Constitution - Chapter 802

HB0763
Maryland Wage and Hour Law - Public Senior Higher Education Institution - Payment of County Minimum Wage
Co-Sponsor
2
2
In the House - Unfavorable Report by Economic Matters

HB0776 (SB0757)
State Personnel - Department of State Police - Forensic Scientist Salaries
Co-Sponsor
2
2
In the House - Withdrawn by Sponsor

HB0786 /CH0583
Education - Individualized or Group Behavioral Counseling Services - Establishment
Co-Sponsor
2
2
Approved by the Governor - Chapter 583

HB0803 (SB0900)
Domestic Violence - Education and Definition of Abuse
Co-Sponsor
2
2
In the House - Unfavorable Report by Judiciary

HB0808 (SB0660)
Hospitals - Patient's Bill of Rights
Co-Sponsor
2
2
In the House - Withdrawn by Sponsor

HB0901 (SB1044)
Creation of a State Debt - Montgomery County - Interfaith Watershed Restoration and Outreach Project
Co-Sponsor
2
2
In the House - Unfavorable Report by Appropriations

HB0909 (SB0571/CH0017)
Maryland Health Insurance Coverage Protection Act
Co-Sponsor
2
2
In the Senate - Rereferred to Finance

HB0910
Maryland Health Benefit Exchange - Application for State Innovation Waiver
Co-Sponsor
2
2
In the House - Withdrawn by Sponsor

HB0915 (SB0605)
Income Tax - Carried Interest - Additional Tax
Co-Sponsor
2
2
In the House - Hearing 3/01 at 1:00 p.m.

HB0932 (SB0379)
Hospitals - Changes in Status - Hospital Employee Retraining and Economic Impact Statements
Co-Sponsor
2
2
In the House - Hearing 3/02 at 1:00 p.m.

HB0953 /CH0213 (SB0696/CH0212)
Task Force on Long-Term Care Education and Planning
Co-Sponsor
2
2
Approved by the Governor - Chapter 213

HB0971 (SB0872/CH0612)
James W. Hubbard Inclusive Higher Education Grant Program
Co-Sponsor
2
2
Veto sustained (0-140)

HB1003 (SB0709)
Creation of a State Debt - Montgomery County - MdBioLab STEM Education Equipment
Co-Sponsor
2
2
In the House - Unfavorable Report by Appropriations

HB1050 (SB1065)
Transportation - I-270/US 15 Multi-Modal Corridor Study and West Side Mobility Study - Review and Update
Co-Sponsor
2
2
In the House - Unfavorable Report by Environment and Transportation

HB1056
Election Law - Court Offices - Nonpartisan Elections
Co-Sponsor
2
2
In the House - Unfavorable Report by Judiciary

HB1069 (SB0152)
Higher Education - Community Colleges - Funding
Co-Sponsor
2
2
In the House - Hearing 3/07 at 1:00 p.m.

HB1083 /CH0028 (SB1081/CH0810)
Health - Family Planning Services - Continuity of Care
Co-Sponsor
2
2
Enacted under Article II, Section 17(b) of the Maryland Constitution - Chapter 28

HB1134 /CH0781 (SB0884/CH0018)
Maryland Financial Consumer Protection Commission
Co-Sponsor
2
2
Enacted under Article II, Section 17(c) of the Maryland Constitution - Chapter 781

HB1141 (SB1094)
Criminal Procedure - Statewide Sexual Assault Evidence Collection Kit Tracking System - Requirements
Co-Sponsor
2
2
In the House - Unfavorable Report by Judiciary

HB1144 /CH0783 (SB1031)
Payroll Recovery Act
Co-Sponsor
2
2
Enacted under Article II, Section 17(c) of the Maryland Constitution - Chapter 783

HB1157 (SB0879)
Criminal Procedure - Pretrial Release - Pilot Program and Conditions
Co-Sponsor
2
2
In the House - Hearing 3/07 at 1:00 p.m.

HB1158
Maryland Medical Assistance Program - Comprehensive Dental Benefits for Adults - Authorization
Co-Sponsor
2
2
In the House - Hearing 3/14 at 1:00 p.m.

HB1165
Estates - Duties of Guardian of the Person - Fostering and Preserving Family Relationships
Co-Sponsor
2
2
In the Senate - Hearing 4/04 at 1:00 p.m.

HB1185 (SB0928)
Criminal Law - Cannabis - Legalization
Co-Sponsor
2
2
In the House - Hearing 3/07 at 1:00 p.m.

HB1186 (SB0927)
Excise Tax and Sales Tax - Cannabis
Co-Sponsor
2
2
In the House - Hearing 3/09 at 1:00 p.m. (Ways and Means)

HB1205
Public Institutions of Higher Education - Access of Students to Emergency Contraception
Co-Sponsor
2
2
In the House - Hearing 3/14 at 1:00 p.m. (Health and Government Operations)

HB1209 (SB0734/CH0659)
Sexual Assault Victims Resources Act of 2017
Co-Sponsor
2
2
In the Senate - Rereferred to Budget and Taxation and Judicial Proceedings

HB1227 /CH0845
The Problem Gambling Funding and Treatment Act of 2017
Co-Sponsor
2
2
Enacted under Article II, Section 17(c) of the Maryland Constitution - Chapter 845

HB1236 (SB0891)
Constitutional Amendment - Cannabis - Right to Use, Possess, and Cultivate
Co-Sponsor
2
2
In the House - Hearing 3/07 at 1:00 p.m.

HB1240 /CH0715
Individualized Education Programs - Studies
Co-Sponsor
2
2
Approved by the Governor - Chapter 715

HB1291 (SB0856/CH0839)
Maryland Legal Services Corporation Funding - Abandoned Property Funds
Co-Sponsor
2
2
In the Senate - Rereferred to Judicial Proceedings

HB1358 (SB0542)
Maryland Lead Poisoning Recovery Act
Co-Sponsor
2
2
In the House - Hearing 3/08 at 1:00 p.m. (Judiciary)

HB1362 (SB0835)
Criminal Procedure - Immigration - Community Trust
Co-Sponsor
2
2
In the Senate - First Reading Judicial Proceedings

HB1363
Maryland Small Donor Incentive Act
Co-Sponsor
2
2
In the House - Hearing 3/09 at 1:00 p.m.

HB1370
Labor and Employment - Employment Rights for Local Government Employees - Establishment
Co-Sponsor
2
2
In the House - Hearing 3/07 at 1:00 p.m.

HB1374
State Highway Administration Neighbor Notification Act
Co-Sponsor
2
2
In the House - Withdrawn by Sponsor

HB1390 (SB0880)
Criminal Procedure - Pretrial Release - Reform
Co-Sponsor
2
2
In the House - Hearing 3/07 at 1:00 p.m.

HB1416 (SB0962)
Labor and Employment - Payment of Minimum Wage Required (Fight for Fifteen)
Co-Sponsor
2
2
In the House - Hearing 3/07 at 1:00 p.m.

HB1420
Alcoholic Beverages - Modern Brewery License
Co-Sponsor
2
2
In the House - Hearing 2/20 at 1:00 p.m.

HB1424 (SB0727)
Criminal Procedure - Firearms - Transfer
Co-Sponsor
2
2
In the House - Hearing 3/14 at 1:00 p.m.

HB1469 /CH0737 (SB1009/CH0738)
Public Assistance - Family Investment Program - Child Support Pass Through
Co-Sponsor
2
2
Approved by the Governor - Chapter 737

HB1499
Consumer Protection - Bank Overdraft Plans - Requirements
Co-Sponsor
2
2
In the House - Unfavorable Report by Economic Matters

HB1502
Task Force to Expand Dual Language Programs in Maryland
Co-Sponsor
2
2
In the House - Unfavorable Report by Ways and Means

HB1508 (SB1000)
Higher Education - Tuition Rates - Exemptions
Co-Sponsor
2
2
In the House - Hearing 3/07 at 1:00 p.m.

HB1518
Interception of Communication - Financial Institutions
Co-Sponsor
2
2
In the House - Hearing 3/08 at 1:00 p.m.

HB1528
Income Tax - Oyster Shell Recycling Credit - Sunset Repeal
Co-Sponsor
2
2
In the House - First Reading House Rules and Executive Nominations

HJ0002 /JR0003 (SJ0002/JR0002)
Constitutional Convention - Amendments - Repeal
Co-Sponsor
2
2
Signed by the President and the Speaker - Joint Resolution 3
Denotes enacted legislation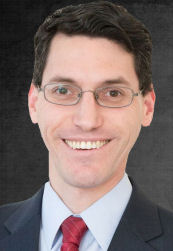 Tenure

First elected to the House of Delegates in 2014. Member of the House since 2015.
Current Assignments

2015 Appropriations Committee

2015 Education and Economic Development Subcommittee of the Appropriations Committee

2015 Oversight Committee on Personnel of the Appropriations Committee

2015 Joint Committee on Federal Relations
Memberships

Maryland Military Installation Caucus, 2017-; Bethesda Urban Partnership Board of Directors, 2011-; Maryland Bar, 2010-; District of Columbia Bar, 2010-; Federal Communications Bar Association, 2010-; Western Montgomery County Cities Advisory Board, 2009-; Montgomery County Democratic Central Committee, 2007-2014; Montgomery County Young Democrats, President, 2006-.
Awards

Public Service Award (Maryland Law), 2010-; Harold Seidman Thesis Award, 2007-; Pro Bono Award, 2010-2014.
Biographical Information

Born in Maryland, September 21, 1981; Richard Montgomery High School, Rockville, MD, 1999; University of Southern California, B.A. History, 2002; The Johns Hopkins University, M.A., Government, 2007; University of Maryland School of Law, J.D. 2010; Associate, Sidley & Austin, Washington, D.C., 2010-Present; Married; two children.
Last Updated: 10/15/2019 3:29 PM