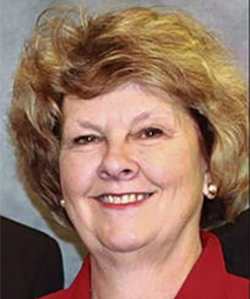 District

3A

County

Frederick

Committee Assignment(s)

Appropriations Committee


Annapolis Info

422 Lowe House Office Building
6 Bladen Street
Annapolis, MD 21401
Phone 410-841-3472 | 301-858-3472
Toll-free in MD 1-800-492-7122 ext. 3472
Fax 410-841-3412 | 301-858-3412

Interim Info

422 Lowe House Office Building
6 Bladen Street
Annapolis, MD 21401
Phone 410-841-3472 | 301-858-3472
Fax 410-841-3412 | 301-858-3412

Contact

Party

Democrat
Denotes enacted legislation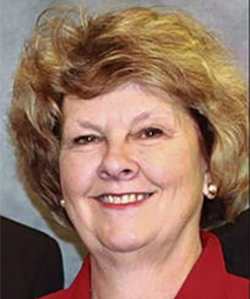 Tenure

First elected to the Maryland House of Delegates in 2014. Member since 2015.
Current Assignments

2015 Appropriations Committee

2019 Vice Chair, Transportation and the Environment Subcommittee of the Appropriations Committee (Member, 2015)

2015 Oversight Committee on Pensions of the Appropriations Commitee

2020 House Chair, Joint Audit and Evaluation Committee

2015 Joint Committee on Pensions

2015 Joint Committee on Ending Homelessness

2015 Women Legislators of Maryland (1st Vice-President, 2018-2019, Vice President, 2019-2020; President 2020-2021)

2015 Maryland Legislative Latino Caucus, Associate Member

2015 Frederick County House Delegation (Chair, 2019))
Past House Service

Capital Budget Subcommittee of the Appropriations Committee, 2020-2021; Workgroup to Study Shelter and Supportive Services for Unaccompanied Homeless Minors, 2019-2020.
Public Service

Frederick County Veterans Advisory Council, 2018-; Task Force on Rural Internet, Broadband, Wireless, and Cellular Service, 2017-2019; Alderman, City of Frederick, 2009-2013; Democratic State Central Committee, 2007-2010; Transportation Planning Board of the Metropolitan Washington Council of Governments, 2009-2013; Transportation Planning Board Bus on Shoulders Task Force, Co-Chair, 2012-2013; Legislative Committee of the Maryland Municipal League, Vice Chair (2012-2013), 2009-2013; Frederick Arts Council; Golden Mile Alliance; Airport Commission; Tax Setoff Committee; Taxicab Commission.
Memberships

Maryland Military Installation Caucus, 2017-; Women Legislators of Maryland (2nd Vice-President, 2017-2018), 2015-.
Biographical Information

Born, Cumberland, Maryland, January 5, 1951; Bishop Walsh High School, 1968; University of Maryland, Certificate, Paralegal; Frostburg University, B.A. Political Science; Frostburg University, MBA, Business Administration; Construction Project Manager; Legislative Staff, Delegate Galen Clagett; Legislative Staff, Delegate Sue Hecht; Married; two children; four grandchildren.
Last Updated: 6/15/2021 8:18 AM