Delegate Brooke E. Lierman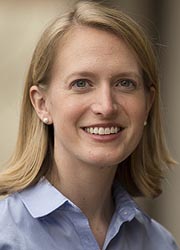 District

46

County

Baltimore City

Committee Assignment(s)

Annapolis Info

311 House Office Building
6 Bladen Street
Annapolis, MD 21401
Phone 410-841-3319 | 301-858-3319
Toll-free in MD

Interim Info

311 House Office Building
6 Bladen Street
Annapolis, MD 21401
Phone 410-841-3319 | 301-858-3319

Contact

Party

Democrat
Legislation
Sponsorship Type Sort
Chamber Sort
1
2
1
2
1
2
1
2
1
2
1
2
1
2

Bill/Chapter (Cross/Chapter)

Title

Higher Education - Financial Aid - In-State Students (The Jill Wrigley Memorial Scholarship Expansion Act)

Sponsorship Type

Primary

1
2
1
2
1
2
1
2

Bill/Chapter (Cross/Chapter)

Title

Maryland Pay Stub Transparency Act of 2017

Sponsorship Type

Primary

1
2
1
2
2
2
2
2
2
2

Bill/Chapter (Cross/Chapter)

Title

Maryland Police Training and Standards Commission - Guidelines for Use of Electronic Control Devices

Sponsorship Type

Co-Sponsor

2
2

Bill/Chapter (Cross/Chapter)

Title

Income Tax - Subtraction Modification - Interest Paid on Student Loans

Sponsorship Type

Co-Sponsor

2
2
2
2
2
2

Bill/Chapter (Cross/Chapter)

Title

Public Safety - Maryland Police Training and Standards Commission - Sexual Assault Investigation Training

Sponsorship Type

Co-Sponsor

2
2
2
2
2
2
2
2
2
2
2
2
2
2
2
2
2
2

Bill/Chapter (Cross/Chapter)

Title

Higher Education - Public Institutions of Higher Education - Sanctuary Campus Status

Sponsorship Type

Co-Sponsor

2
2
2
2
2
2
2
2
2
2
2
2
2
2

Bill/Chapter (Cross/Chapter)

Title

Family Law - Child Abuse and Neglect - Mental Injury

Sponsorship Type

Co-Sponsor

2
2

Bill/Chapter (Cross/Chapter)

Title

General Assembly - Special Election to Fill a Vacancy in Office

Sponsorship Type

Co-Sponsor

2
2

Bill/Chapter (Cross/Chapter)

Title

Independent Congressional Redistricting Commission - Mid-Atlantic States Regional Districting Process

Sponsorship Type

Co-Sponsor

2
2
2
2
2
2
2
2
2
2
2
2
2
2

Bill/Chapter (Cross/Chapter)

Title

Income Tax Credits - Employer Child Care Center and Employer-Provided Child Care Services

Sponsorship Type

Co-Sponsor

2
2

Bill/Chapter (Cross/Chapter)

Title

Tax Sales - Water Liens - Moratorium

Sponsorship Type

Co-Sponsor

2
2
2
2

Bill/Chapter (Cross/Chapter)

Title

"EARN" Apprenticeships (Expand Apprenticeship Resources Now Act)

Sponsorship Type

Co-Sponsor

2
2
2
2
2
2
2
2
2
2
2
2
2
2
2
2
2
2
2
2

Bill/Chapter (Cross/Chapter)

Title

Hospitals - Establishment of Substance Use Treatment Program - Requirements

Sponsorship Type

Co-Sponsor

2
2
2
2

Bill/Chapter (Cross/Chapter)

Title

Public Health - Overdose and Infectious Disease Prevention Safer Drug Consumption Facility Program

Sponsorship Type

Co-Sponsor

2
2
2
2
2
2
2
2
2
2
2
2
2
2
2
2
2
2
2
2
2
2
2
2
2
2
2
2

Bill/Chapter (Cross/Chapter)

Title

Sales and Use Tax - Tax-Free Period for Back-to-School Shopping - Extension

Sponsorship Type

Co-Sponsor

2
2
2
2
2
2

Bill/Chapter (Cross/Chapter)

Title

Property Tax Assessment Appeal Board - Hearing Dates

Sponsorship Type

Co-Sponsor

2
2
2
2
2
2
2
2

Bill/Chapter (Cross/Chapter)

Title

Family Law - Marriage - Age Requirements

Sponsorship Type

Co-Sponsor

2
2

Bill/Chapter (Cross/Chapter)

Title

Business Regulation - Trader's and Chain Stores Licenses and Personal Property Tax - Fees and Exemptions

Sponsorship Type

Co-Sponsor

2
2
2
2
2
2
2
2
2
2

Bill/Chapter (Cross/Chapter)

Title

Maryland Health Benefit Exchange - Application for State Innovation Waiver

Sponsorship Type

Co-Sponsor

2
2

Bill/Chapter (Cross/Chapter)

Title

Environment - Water Services - Water Affordability Program

Sponsorship Type

Co-Sponsor

2
2
2
2
2
2

Bill/Chapter (Cross/Chapter)

Title

Family Law - Age of Majority - Jurisdiction of Court

Sponsorship Type

Co-Sponsor

2
2
2
2

Bill/Chapter (Cross/Chapter)

Title

Legislative and Congressional Districting

Sponsorship Type

Co-Sponsor

2
2
2
2
2
2

Bill/Chapter (Cross/Chapter)

Title

Family Law - Domestic Violence - Permanent Final Protective Orders

Sponsorship Type

Co-Sponsor

2
2

Bill/Chapter (Cross/Chapter)

Title

Criminal Procedure - Sexual Assault Evidence Collection Kits - Analysis

Sponsorship Type

Co-Sponsor

2
2
2
2
2
2

Bill/Chapter (Cross/Chapter)

Title

Creation of a State Debt - Baltimore City - Rash Field Park

Sponsorship Type

Co-Sponsor

2
2
2
2
2
2
2
2

Bill/Chapter (Cross/Chapter)

Title

Labor and Employment - General Contractor Liability for Nonpayment of Wages

Sponsorship Type

Co-Sponsor

2
2
2
2

Bill/Chapter (Cross/Chapter)

Title

Maryland Medical Assistance Program - Comprehensive Dental Benefits for Adults - Authorization

Sponsorship Type

Co-Sponsor

2
2
2
2
2
2
2
2
2
2
2
2

Bill/Chapter (Cross/Chapter)

Title

Public Institutions of Higher Education - Access of Students to Emergency Contraception

Sponsorship Type

Co-Sponsor

2
2
2
2
2
2
2
2
2
2
2
2

Bill/Chapter (Cross/Chapter)

Title

Income Tax - Subtraction Modification - Military Retirement Income - Individuals Under the Age of 65 Years

Sponsorship Type

Co-Sponsor

2
2

Bill/Chapter (Cross/Chapter)

Title

The Roadkill Bill of 2017

Sponsorship Type

Co-Sponsor

2
2
2
2
2
2
2
2
2
2
2
2
2
2
2
2
2
2
2
2
2
2
2
2
2
2
2
2
2
2
2
2
2
2

Bill/Chapter (Cross/Chapter)

Title

Public Safety - Rifles and Shotguns - Transactions

Sponsorship Type

Co-Sponsor

2
2
2
2

Bill/Chapter (Cross/Chapter)

Title

Consumer Protection - Bank Overdraft Plans - Requirements

Sponsorship Type

Co-Sponsor

2
2

Bill/Chapter (Cross/Chapter)

Title

Task Force to Expand Dual Language Programs in Maryland

Sponsorship Type

Co-Sponsor

2
2
2
2

Bill/Chapter (Cross/Chapter)

Title

Procurement - Public Work Contracts - Contractor Occupational Safety and Health Requirements

Sponsorship Type

Co-Sponsor

2
2
2
2
2
2
2
2
4
2
6
2
Bill/Chapter
(Cross/Chapter)
Title
Sponsorship Type
Sponsorship Type Sort
Chamber Sort
Current Status
Org Committees & Hearings
Opp Committees & Hearings
HB0224 /CH0826
Higher Education - AmeriCorps Program Participants - In-State Tuition
Primary
1
2
Enacted under Article II, Section 17(c) of the Maryland Constitution - Chapter 826

HB0229 (SB0186)
Environment - Polystyrene Food Service Products and Polystyrene Loose Fill Packaging - Prohibition on Sale
Primary
1
2
In the House - Hearing 2/15 at 1:00 p.m. (Environment and Transportation)

HB0271 /CH0024 (SB0484/CH0016)
Maryland Transit Administration - Farebox Recovery Rate - Repeal
Primary
1
2
Enacted under Article II, Section 17(b) of the Maryland Constitution - Chapter 24

HB0344 (SB0751)
State Retirement and Pension System - Disability Retirement and Workers' Compensation Benefits - Offsets
Primary
1
2
In the House - Withdrawn by Sponsor

HB0425 /CH0844 (SB0651/CH0843)
Public Schools - Suspensions and Expulsions
Primary
1
2
Enacted under Article II, Section 17(c) of the Maryland Constitution - Chapter 844

HB0454 (SB0806)
Education - Healthy Out of School Time Heroes Recognition Program
Primary
1
2
In the House - Hearing 2/14 at 1:00 p.m.

HB0860 /CH0793 (SB0853/CH0792)
Transitional Supports for Ex-Offenders - Repeal of Restrictions (Maryland Equal Access to Food Act of 2017)
Primary
1
2
Enacted under Article II, Section 17(c) of the Maryland Constitution - Chapter 793

HB0865
Higher Education - Financial Aid - In-State Students (The Jill Wrigley Memorial Scholarship Expansion Act)
Primary
1
2
In the House - Hearing 2/21 at 1:00 p.m.

HB0991 (SB0382/CH0280)
State Employee and Retiree Health and Welfare Benefits Program - Participation by Satellite Organizations
Primary
1
2
Veto sustained (0-140)

HB1088 (SB1045)
Creation of a State Debt - Baltimore City - Port Discovery Children's Museum
Primary
1
2
In the House - Unfavorable Report by Appropriations

HB1091 (SB0859)
Creation of a State Debt - Baltimore City - Baybrook Park Athletic Field
Primary
1
2
In the House - Unfavorable Report by Appropriations

HB1143
Maryland Pay Stub Transparency Act of 2017
Primary
1
2
In the Senate - Unfavorable Report by Finance

HB1523 (SB1070)
Creation of a State Debt - Baltimore City - Baltimore Regional Education and Training Center
Primary
1
2
In the House - Unfavorable Report by Appropriations

HB0001 /CH0001 (SB0230)
Labor and Employment - Maryland Healthy Working Families Act
Co-Sponsor
2
2
Became law per Maryland Constitution, Chapter 1 of 2018

HB0002 (SB0014)
Earned Income Tax Credit - Individuals Without Qualifying Children - Expansion
Co-Sponsor
2
2
In the House - Hearing 2/08 at 1:00 p.m.

HB0076 /CH0319
Baltimore City Public Schools - Capital Project Scoring System
Co-Sponsor
2
2
Approved by the Governor - Chapter 319

HB0181
Maryland Police Training and Standards Commission - Guidelines for Use of Electronic Control Devices
Co-Sponsor
2
2
In the Senate - Hearing 3/22 at 1:00 p.m.

HB0196
Income Tax - Subtraction Modification - Interest Paid on Student Loans
Co-Sponsor
2
2
In the House - Hearing 2/08 at 1:00 p.m.

HB0200 (SB0588)
Real Property - Residential Foreclosures - Filing Fees
Co-Sponsor
2
2
In the House - Unfavorable Report by Environment and Transportation

HB0212 /CH0827 (SB0270/CH0828)
Consumer Protection - Credit Report Security Freezes - Prohibition on Fees and Required Notices
Co-Sponsor
2
2
Enacted under Article II, Section 17(c) of the Maryland Constitution - Chapter 827

HB0213
Public Safety - Maryland Police Training and Standards Commission - Sexual Assault Investigation Training
Co-Sponsor
2
2
In the Senate - Hearing 3/22 at 1:00 p.m.

HB0228 (SB0546)
Environment - Water Service - Shutoff Notice Disclosures and Vulnerable Population Protection
Co-Sponsor
2
2
In the House - Unfavorable Report by Environment and Transportation

HB0239 (SB0291/CH0015)
Maryland Environmental Service - Collective Bargaining
Co-Sponsor
2
2
In the House - Hearing 2/14 at 1:00 p.m.

HB0255 /CH0159 (SB0349/CH0158)
Criminal Procedure - Sexual Assault Victims' Rights - Disposal of Rape Kit Evidence and Notification
Co-Sponsor
2
2
Approved by the Governor - Chapter 159

HB0260 (SB0780)
Local Government - Sexual Assault Cases - Local Audits
Co-Sponsor
2
2
In the Senate - First Reading Judicial Proceedings

HB0266 /CH0332 (SB0327/CH0331)
Public Senior Higher Education Institutions - Financial Aid - Reduction Restrictions
Co-Sponsor
2
2
Approved by the Governor - Chapter 332

HB0267 /CH0660 (SB0257/CH0661)
Program Open Space - Authorized Transfer to the Maryland Heritage Areas Authority Financing Fund - Increase
Co-Sponsor
2
2
Approved by the Governor - Chapter 660

HB0269 /CH0637 (SB0531/CH0638)
Housing Navigator and Aftercare Program
Co-Sponsor
2
2
Approved by the Governor - Chapter 637

HB0270 /CH0386
Environment - Testing for Lead in Drinking Water - Public and Nonpublic Schools
Co-Sponsor
2
2
Approved by the Governor - Chapter 386

HB0272
Higher Education - Public Institutions of Higher Education - Sanctuary Campus Status
Co-Sponsor
2
2
In the House - Hearing 2/07 at 1:00 p.m.

HB0279 (SB0272/CH0655)
Guardianship and Child in Need of Assistance Proceedings - Jurisdiction and Authority of Juvenile Court
Co-Sponsor
2
2
Veto sustained (0-140)

HB0281 (SB0266)
Environment - On-Site Sewage Disposal Systems - Best Available Technology for Nitrogen Removal - Prohibition
Co-Sponsor
2
2
In the House - Hearing 2/15 at 1:00 p.m.

HB0286 (SB0001/CH0728)
Education - Specialized Intervention Services - Reports
Co-Sponsor
2
2
In the Senate - Rereferred to Education, Health, and Environmental Affairs

HB0324 (SB0580/CH0680)
State Personnel - Leap Year - Personal Leave
Co-Sponsor
2
2
Veto sustained (0-140)

HB0338 (SB0769)
Property Tax - Renters' Property Tax Relief Program - Assets
Co-Sponsor
2
2
In the Senate - Hearing 3/28 at 1:00 p.m.

HB0345 (SB0423)
Elective Franchise - Registration and Voting at Polling Place
Co-Sponsor
2
2
In the House - Hearing 2/16 at 1:00 p.m.

HB0359
Family Law - Child Abuse and Neglect - Mental Injury
Co-Sponsor
2
2
In the Senate - Rereferred to Judicial Proceedings

HB0361
General Assembly - Special Election to Fill a Vacancy in Office
Co-Sponsor
2
2
In the House - Hearing 2/16 at 1:00 p.m.

HB0367
Independent Congressional Redistricting Commission - Mid-Atlantic States Regional Districting Process
Co-Sponsor
2
2
In the Senate - Second Reading Passed

HB0395 (SB0293/CH0740)
Child Care Subsidy Program - Alternative Methodology - Report
Co-Sponsor
2
2
Veto sustained (0-140)

HB0401 (SB0196)
Criminal Procedure - Life Without Parole - Imposition
Co-Sponsor
2
2
In the House - Withdrawn by Sponsor

HB0418 /CH0209 (SB0294/CH0210)
Child Care Subsidy Program - Reimbursement Rate Adjustments
Co-Sponsor
2
2
Approved by the Governor - Chapter 209

HB0428 (SB0574)
Family Law - Child Conceived Without Consent - Termination of Parental Rights (Rape Survivor Family Protection Act)
Co-Sponsor
2
2
In the Senate - Conference Committee Appointed

HB0429 /CH0163 (SB0217/CH0160)
Criminal Law - Sexual Offenses - Physical Resistance
Co-Sponsor
2
2
Approved by the Governor - Chapter 163

HB0440 (SB0055)
Employers of Ex-Offenders - Liability for Negligent Hiring or Inadequate Supervision - Immunity
Co-Sponsor
2
2
In the House - Unfavorable Report by Economic Matters

HB0452
Income Tax Credits - Employer Child Care Center and Employer-Provided Child Care Services
Co-Sponsor
2
2
In the House - Hearing 2/15 at 1:00 p.m.

HB0453
Tax Sales - Water Liens - Moratorium
Co-Sponsor
2
2
In the Senate - Hearing 3/30 at 1:00 p.m.

HB0456 /CH0713 (SB0943/CH0714)
Children With Disabilities and Child Care Providers - Dispute Resolution Process
Co-Sponsor
2
2
Approved by the Governor - Chapter 713

HB0465
"EARN" Apprenticeships (Expand Apprenticeship Resources Now Act)
Co-Sponsor
2
2
In the House - Unfavorable Report by Economic Matters

HB0466 (SB0870)
Prevailing Wage - Tax Increment Financing Developments - Application
Co-Sponsor
2
2
In the House - Unfavorable Report by Economic Matters

HB0467 /CH0782 (SB0699)
Providing Our Workers Education and Readiness (POWER) - Apprenticeship Act
Co-Sponsor
2
2
Enacted under Article II, Section 17(c) of the Maryland Constitution - Chapter 782

HB0484 (SB0861)
Family Law - Marriage - Age Requirements
Co-Sponsor
2
2
In the House - Withdrawn by Sponsor

HB0487 (SB0267)
Natalie M. LaPrade Medical Cannabis Commission - Composition and Licenses
Co-Sponsor
2
2
In the House - Hearing 3/03 at 1:00 p.m.

HB0488 (SB0798)
Criminal Law - Use or Possession of a Controlled Dangerous Substance - De Minimis Quantity
Co-Sponsor
2
2
In the House - Unfavorable Report by Judiciary

HB0491 (SB0446)
State Personnel - Grievance Procedures - Exclusive Representatives
Co-Sponsor
2
2
In the House - Withdrawn by Sponsor

HB0499 (SB0874)
State Department of Education - Employment Categories and Practices
Co-Sponsor
2
2
In the House - Hearing 2/14 at 1:00 p.m.

HB0509 /CH0658 (SB0429)
Higher Education - Student Loan Notification Letter
Co-Sponsor
2
2
Approved by the Governor - Chapter 658

HB0514 /CH0780 (SB0184/CH0014)
Energy Efficiency Programs - Calculation of Program Savings and Consideration of Cost-Effectiveness
Co-Sponsor
2
2
Enacted under Article II, Section 17(c) of the Maryland Constitution - Chapter 780

HB0515
Hospitals - Establishment of Substance Use Treatment Program - Requirements
Co-Sponsor
2
2
In the House - Hearing 2/28 at 1:00 p.m.

HB0517 (SB0358)
Presidential Candidate Tax Transparency Act
Co-Sponsor
2
2
In the House - Hearing 2/23 at 1:00 p.m.

HB0519
Public Health - Overdose and Infectious Disease Prevention Safer Drug Consumption Facility Program
Co-Sponsor
2
2
In the House - Hearing 2/21 at 1:00 p.m.

HB0580 (SB0476)
Behavioral Health Community Providers - Keep the Door Open Act
Co-Sponsor
2
2
In the House - Hearing 2/28 at 1:00 p.m.

HB0584 /CH0771 (SB0572)
Investigational Drugs, Biological Products, and Devices - Right to Try Act
Co-Sponsor
2
2
Approved by the Governor - Chapter 771

HB0586 /CH0395 (SB0278/CH0396)
Maryland Farms and Families Act
Co-Sponsor
2
2
Approved by the Governor - Chapter 395

HB0613 /CH0820 (SB0363/CH0821)
Pharmacists - Contraceptives - Prescribing and Dispensing
Co-Sponsor
2
2
Enacted under Article II, Section 17(c) of the Maryland Constitution - Chapter 820

HB0614 (SB0483)
State Personnel - Employees in the Same Classification - Pay Rates
Co-Sponsor
2
2
In the House - Withdrawn by Sponsor

HB0616 /CH0729 (SB0232)
Education - Pregnant and Parenting Students - Attendance Policy
Co-Sponsor
2
2
Approved by the Governor - Chapter 729

HB0654 /CH0326 (SB0145)
Education - Statewide Kindergarten Assessment - Completion
Co-Sponsor
2
2
Approved by the Governor - Chapter 326

HB0666 (SB0437)
Public Health - Expensive Drugs - Manufacturer Reporting and Drug Price Transparency Advisory Committee
Co-Sponsor
2
2
In the House - Hearing 2/23 at 1:00 p.m.

HB0671 (SB0544)
Baltimore City - Office of the Baltimore City Sheriff - Positions
Co-Sponsor
2
2
In the Senate - Rereferred to Judicial Proceedings

HB0684 /CH0006 (SB1024/CH0607)
Education - State Grants for Education Aid
Co-Sponsor
2
2
Approved by the Governor - Chapter 6

HB0685 /CH0329
Baltimore City - Public Schools and City Council - Logistical and Financial Assistance
Co-Sponsor
2
2
Approved by the Governor - Chapter 329

HB0689 (SB0813)
Department of Housing and Community Development - Rental Assistance Programs - Duration of Assistance
Co-Sponsor
2
2
In the House - Hearing 2/14 at 1:00 p.m.

HB0696 (SB0849)
Nonpublic Elementary and Secondary Schools - Discrimination - Prohibition
Co-Sponsor
2
2
In the House - Hearing 2/28 at 1:00 p.m.

HB0728
Sales and Use Tax - Tax-Free Period for Back-to-School Shopping - Extension
Co-Sponsor
2
2
In the House - Hearing 2/22 at 1:00 p.m.

HB0741 (SB0938)
Election Law - Automatic Voter Registration
Co-Sponsor
2
2
In the House - Hearing 3/02 at 1:00 p.m.

HB0754 /CH0356 (SB0792/CH0357)
Maryland Trust Act - Notice and Reporting Requirements - Exemptions
Co-Sponsor
2
2
Approved by the Governor - Chapter 356

HB0765
Property Tax Assessment Appeal Board - Hearing Dates
Co-Sponsor
2
2
In the House - Withdrawn by Sponsor

HB0770 (SB0916)
Maryland Collection Agency Licensing Act - Student Education Loan Servicers
Co-Sponsor
2
2
In the House - Unfavorable Report by Economic Matters

HB0773 /CH0382 (SB0715)
Clean Energy - Energy Storage Technology Study
Co-Sponsor
2
2
Approved by the Governor - Chapter 382

HB0776 (SB0757)
State Personnel - Department of State Police - Forensic Scientist Salaries
Co-Sponsor
2
2
In the House - Withdrawn by Sponsor

HB0799
Family Law - Marriage - Age Requirements
Co-Sponsor
2
2
In the House - Conference Committee Appointed

HB0859
Business Regulation - Trader's and Chain Stores Licenses and Personal Property Tax - Fees and Exemptions
Co-Sponsor
2
2
In the House - Unfavorable Report by Economic Matters

HB0871 (SB0652)
Education - Community Colleges - Collective Bargaining
Co-Sponsor
2
2
In the House - Hearing 2/21 at 1:00 p.m.

HB0898 /CH0852
Election Law - Campaign Finance - Coordinated Expenditures
Co-Sponsor
2
2
Enacted under Article II, Section 17(c) of the Maryland Constitution - Chapter 852

HB0903 (SB0705)
Award of Attorney's Fees and Expenses - Violation of Maryland Constitutional Right
Co-Sponsor
2
2
In the Senate - First Reading Judicial Proceedings

HB0909 (SB0571/CH0017)
Maryland Health Insurance Coverage Protection Act
Co-Sponsor
2
2
In the Senate - Rereferred to Finance

HB0910
Maryland Health Benefit Exchange - Application for State Innovation Waiver
Co-Sponsor
2
2
In the House - Withdrawn by Sponsor

HB0918
Environment - Water Services - Water Affordability Program
Co-Sponsor
2
2
In the House - Unfavorable Report by Environment and Transportation

HB0942 (SB0564)
Transportation - Highway User Revenues - Distribution to Municipalities
Co-Sponsor
2
2
In the House - Hearing 3/02 at 1:00 p.m.

HB0946 (SB0563)
Transportation - Highway User Revenues - Distribution to Municipalities
Co-Sponsor
2
2
In the House - Hearing 3/02 at 1:00 p.m.

HB0955
Family Law - Age of Majority - Jurisdiction of Court
Co-Sponsor
2
2
In the House - Unfavorable Report by Judiciary

HB0963 (SB0139)
Maryland Transportation Authority - Video Tolls - Collection
Co-Sponsor
2
2
In the Senate - Hearing 4/04 at 1:00 p.m.

HB0966
Legislative and Congressional Districting
Co-Sponsor
2
2
In the House - Hearing 3/03 at 1:00 p.m.

HB1007 (SB0364)
One Maryland Economic Development Tax Credits - Business Incubators, Enterprise Zones, and Regional Institution Strategic Enterprise Zones
Co-Sponsor
2
2
In the House - Hearing 3/01 at 1:00 p.m.

HB1050 (SB1065)
Transportation - I-270/US 15 Multi-Modal Corridor Study and West Side Mobility Study - Review and Update
Co-Sponsor
2
2
In the House - Unfavorable Report by Environment and Transportation

HB1057
Family Law - Domestic Violence - Permanent Final Protective Orders
Co-Sponsor
2
2
In the House - Hearing 3/02 at 1:00 p.m.

HB1076
Criminal Procedure - Sexual Assault Evidence Collection Kits - Analysis
Co-Sponsor
2
2
In the House - Unfavorable Report by Judiciary

HB1083 /CH0028 (SB1081/CH0810)
Health - Family Planning Services - Continuity of Care
Co-Sponsor
2
2
Enacted under Article II, Section 17(b) of the Maryland Constitution - Chapter 28

HB1094 /CH0338 (SB0587/CH0337)
Education - Libraries - Reorganization of Governance Structure
Co-Sponsor
2
2
Approved by the Governor - Chapter 338

HB1098
Creation of a State Debt - Baltimore City - Rash Field Park
Co-Sponsor
2
2
In the House - Unfavorable Report by Appropriations

HB1116 (SB0767)
Creation of a State Debt - Baltimore City - Creative Alliance
Co-Sponsor
2
2
In the House - Unfavorable Report by Appropriations

HB1134 /CH0781 (SB0884/CH0018)
Maryland Financial Consumer Protection Commission
Co-Sponsor
2
2
Enacted under Article II, Section 17(c) of the Maryland Constitution - Chapter 781

HB1144 /CH0783 (SB1031)
Payroll Recovery Act
Co-Sponsor
2
2
Enacted under Article II, Section 17(c) of the Maryland Constitution - Chapter 783

HB1146
Labor and Employment - General Contractor Liability for Nonpayment of Wages
Co-Sponsor
2
2
In the House - Unfavorable Report by Economic Matters

HB1157 (SB0879)
Criminal Procedure - Pretrial Release - Pilot Program and Conditions
Co-Sponsor
2
2
In the House - Hearing 3/07 at 1:00 p.m.

HB1158
Maryland Medical Assistance Program - Comprehensive Dental Benefits for Adults - Authorization
Co-Sponsor
2
2
In the House - Hearing 3/14 at 1:00 p.m.

HB1175 (SB0834)
Human Relations - Discrimination by a Place of Public Accommodation - Enforcement and Remedies
Co-Sponsor
2
2
In the House - Hearing 3/08 at 1:00 p.m.

HB1185 (SB0928)
Criminal Law - Cannabis - Legalization
Co-Sponsor
2
2
In the House - Hearing 3/07 at 1:00 p.m.

HB1186 (SB0927)
Excise Tax and Sales Tax - Cannabis
Co-Sponsor
2
2
In the House - Hearing 3/09 at 1:00 p.m. (Ways and Means)

HB1197 (SB0797)
Child Abuse and Neglect - Reporting - Definitions
Co-Sponsor
2
2
In the House - Hearing 3/09 at 1:00 p.m.

HB1198 (SB0679)
Child Abuse and Neglect - Training
Co-Sponsor
2
2
In the House - Hearing 3/09 at 1:00 p.m.

HB1205
Public Institutions of Higher Education - Access of Students to Emergency Contraception
Co-Sponsor
2
2
In the House - Hearing 3/14 at 1:00 p.m. (Health and Government Operations)

HB1207 /CH0492 (SB0085/CH0491)
Family Law - Treatment Foster Care Homes - Siblings
Co-Sponsor
2
2
Approved by the Governor - Chapter 492

HB1208 (SB0616)
Victims and Witnesses - U Nonimmigrant Status - Certification of Victim Helpfulness
Co-Sponsor
2
2
In the Senate - Recommitted to Judicial Proceedings (Senator Ramirez)

HB1209 (SB0734/CH0659)
Sexual Assault Victims Resources Act of 2017
Co-Sponsor
2
2
In the Senate - Rereferred to Budget and Taxation and Judicial Proceedings

HB1236 (SB0891)
Constitutional Amendment - Cannabis - Right to Use, Possess, and Cultivate
Co-Sponsor
2
2
In the House - Hearing 3/07 at 1:00 p.m.

HB1240 /CH0715
Individualized Education Programs - Studies
Co-Sponsor
2
2
Approved by the Governor - Chapter 715

HB1244
Income Tax - Subtraction Modification - Military Retirement Income - Individuals Under the Age of 65 Years
Co-Sponsor
2
2
In the House - Hearing 3/08 at 1:00 p.m.

HB1251
The Roadkill Bill of 2017
Co-Sponsor
2
2
In the House - Unfavorable Report by Environment and Transportation

HB1270 /CH0724 (SB0527/CH0723)
Credit Regulation - Unsecured Open End Credit Plans - Fees and Charges
Co-Sponsor
2
2
Approved by the Governor - Chapter 724

HB1287 /CH0762
Commission on the School-to-Prison Pipeline and Restorative Practices
Co-Sponsor
2
2
Approved by the Governor - Chapter 762

HB1291 (SB0856/CH0839)
Maryland Legal Services Corporation Funding - Abandoned Property Funds
Co-Sponsor
2
2
In the Senate - Rereferred to Judicial Proceedings

HB1295 (SB0533)
Low-Cost Automobile Insurance Program
Co-Sponsor
2
2
In the House - Withdrawn by Sponsor

HB1303 (SB0686)
Creation of a State Debt - Baltimore City - House of Freedom Commercial Kitchen Renovation
Co-Sponsor
2
2
In the House - Unfavorable Report by Appropriations

HB1304 (SB0685)
Creation of a State Debt - Baltimore City - Meals on Wheels Kitchen Improvements
Co-Sponsor
2
2
In the House - Unfavorable Report by Appropriations

HB1307 (SB1016)
Labor and Employment - Regulation of Farm Labor Contractors and Foreign Labor Contractors
Co-Sponsor
2
2
In the House - Withdrawn by Sponsor

HB1325 /CH0013 (SB0740)
Oil and Natural Gas - Hydraulic Fracturing - Prohibition
Co-Sponsor
2
2
Approved by the Governor - Chapter 13

HB1348 /CH0600 (SB1035)
Baltimore City - 46th District Alcoholic Beverages Act of 2017
Co-Sponsor
2
2
Approved by the Governor - Chapter 600

HB1362 (SB0835)
Criminal Procedure - Immigration - Community Trust
Co-Sponsor
2
2
In the Senate - First Reading Judicial Proceedings

HB1390 (SB0880)
Criminal Procedure - Pretrial Release - Reform
Co-Sponsor
2
2
In the House - Hearing 3/07 at 1:00 p.m.

HB1393 (SB0675)
Criminal Procedure - Petition for Writ of Actual Innocence - Nontrial Convictions
Co-Sponsor
2
2
In the Senate - First Reading Judicial Proceedings

HB1396 (SB0826)
Wearing, Carrying, or Transporting a Handgun - Penalties - Subsequent Offenders
Co-Sponsor
2
2
In the House - Hearing 3/14 at 1:00 p.m.

HB1411 (SB0677)
DNA Testing - Postconviction Review
Co-Sponsor
2
2
In the Senate - First Reading Judicial Proceedings

HB1424 (SB0727)
Criminal Procedure - Firearms - Transfer
Co-Sponsor
2
2
In the House - Hearing 3/14 at 1:00 p.m.

HB1443 (SB0999)
Natalie M. LaPrade Medical Cannabis Commission Reform Act
Co-Sponsor
2
2
In the House - House Concur - Senate Amendments

HB1448
Public Safety - Rifles and Shotguns - Transactions
Co-Sponsor
2
2
In the House - Hearing 3/14 at 1:00 p.m.

HB1469 /CH0737 (SB1009/CH0738)
Public Assistance - Family Investment Program - Child Support Pass Through
Co-Sponsor
2
2
Approved by the Governor - Chapter 737

HB1499
Consumer Protection - Bank Overdraft Plans - Requirements
Co-Sponsor
2
2
In the House - Unfavorable Report by Economic Matters

HB1502
Task Force to Expand Dual Language Programs in Maryland
Co-Sponsor
2
2
In the House - Unfavorable Report by Ways and Means

HB1508 (SB1000)
Higher Education - Tuition Rates - Exemptions
Co-Sponsor
2
2
In the House - Hearing 3/07 at 1:00 p.m.

HB1510
Procurement - Public Work Contracts - Contractor Occupational Safety and Health Requirements
Co-Sponsor
2
2
In the House - Withdrawn by Sponsor

HB1512 (SB0942)
Labor and Employment - Clean Energy Workforce Account - Establishment
Co-Sponsor
2
2
In the House - Withdrawn by Sponsor

HJ0006 (SJ0004)
United States Constitution - Amendments Convention - Democracy Amendment
Co-Sponsor
2
2
In the House - Hearing 3/10 at 1:00 p.m.

HJ0009 /JR0005
The Protection of the Federal Affordable Care Act
Co-Sponsor
2
2
Signed by the President and the Speaker - Joint Resolution 5

HB1403 (SB0409)
Baltimore City - Office of State's Attorney - Authority to Appoint Criminal Investigators
By Request - Committee
4
2
In the House - Hearing 3/07 at 1:00 p.m.

HB0631 /CH0818 (SB0415)
Public Health - Essential Off-Patent or Generic Drugs - Price Gouging - Prohibition
By Request - Other
6
2
Enacted under Article II, Section 17(c) of the Maryland Constitution - Chapter 818
Denotes enacted legislation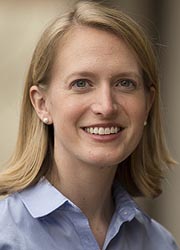 Tenure

First elected to the Maryland House of Delegates in 2014. Member of the House since 2015.
Current Assignments

2015 Appropriations Committee

2015 Transportation and the Environment Subcommittee of the Appropriations Committee

2015 Oversight Committee on Pensions of the Appropriations Committee

2015 Joint Committee on Pensions

2015 Joint Committee on the Chesapeake and Atlantic Coastal Bays Critical Area

2015 Joint Committee on Ending Homelessness

2017 Workgroup on the Maryland Open Transportation Investment Decision Act

2015 Women Legislators of Maryland

2015 Maryland Legislative Latino Caucus, Associate Member
Public Service

AmeriCorps VISTA volunteer; The Baltimore Neighborhoods, Inc.; The National Federation of the Blind; Federal Hill Neighborhood Association.
Memberships

Fells Point Residents Association, 2011-2014; Citizens Planning and Housing Association Board, 2012-2014; Downtown Baltimore Family Alliance, Board, 2013-; The DREAM Program, Executive Committee Board Member, Alumni Association, 2009-2010; American Constitution Society, Maryland Lawyer, Co-Chair, 2011-2013.
Awards

Legislator of the Year, Hunger Solutions, 2017; Leading Woman, The Daily Record, 2014; Rising Star, Super Lawyers Magazine, 2013-2014; Forty Under Forty, Baltimore Magazine, 2013.
Biographical Information

Born, Washington, D.C., February 14, 1979; Walt Whitman High School, 1997; Dartmouth College, B.A., History, 2001; University of Texas School of Law, J.D. 2008; Law Clerk to Chief Judge Benson E. Legg and Chief Judge Deborah K. Chasanow, U.S. District Court for the District of Maryland 2009-10; Associate, Brown, Goldstein and Levy, LLP, Baltimore Maryland 2010 -; Married. One child..
Last Updated: 10/15/2019 3:29 PM