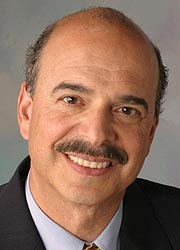 District

11

County

Baltimore

Committee Assignment(s)

Annapolis Info

362 House Office Building
6 Bladen Street
Annapolis, MD 21401
Phone 410-841-3054 | 301-858-3054
Toll-free in MD
Fax 410-841-3385

Interim Info

P.O. Box 212
Stevenson, MD 21153

Contact

Party

Democrat
Legislation
Sponsorship Type Sort
Chamber Sort
1
2
1
2
1
2

Bill/Chapter (Cross/Chapter)

Title

Hospitals - Substance Use Treatment Demonstration Program - Requirements

Sponsorship Type

Primary

1
2
1
2

Bill/Chapter (Cross/Chapter)

Title

Hospitals - Establishment of Substance Use Treatment Program - Requirements

Sponsorship Type

Primary

1
2
1
2

Bill/Chapter (Cross/Chapter)

Title

Public Health - Overdose and Infectious Disease Prevention Safer Drug Consumption Facility Program

Sponsorship Type

Primary

1
2
1
2
2
2
2
2
2
2
2
2
2
2
2
2
2
2
2
2
2
2
2
2
2
2
2
2
2
2
2
2
2
2
2
2
2
2
2
2
2
2
2
2
2
2

Bill/Chapter (Cross/Chapter)

Title

Baltimore County - Nuisance Actions - Community Association Standing

Sponsorship Type

Co-Sponsor

2
2
2
2
2
2
2
2
2
2

Bill/Chapter (Cross/Chapter)

Title

Public Health - Clean Indoor Air Act - Repeal of Exception Regarding Hotel and Motel Rooms

Sponsorship Type

Co-Sponsor

2
2
2
2
2
2
2
2

Bill/Chapter (Cross/Chapter)

Title

Property Tax Credit - Elderly Individuals and Veterans - Eligibility

Sponsorship Type

Co-Sponsor

2
2
2
2

Bill/Chapter (Cross/Chapter)

Title

Corporations and Associations - Annual Reports - Filing Fees (Filing Fee Fairness Act of 2017)

Sponsorship Type

Co-Sponsor

2
2
2
2
2
2
2
2

Bill/Chapter (Cross/Chapter)

Title

Family Law - Marriage - Age Requirements

Sponsorship Type

Co-Sponsor

2
2
2
2
2
2
2
2
2
2

Bill/Chapter (Cross/Chapter)

Title

Baltimore County - Elementary Schools - Speed Bumps

Sponsorship Type

Co-Sponsor

2
2
2
2
2
2
2
2

Bill/Chapter (Cross/Chapter)

Title

Income Tax Credit - Payment of Tuition at a Community College

Sponsorship Type

Co-Sponsor

2
2
2
2

Bill/Chapter (Cross/Chapter)

Title

Environment - Water Services - Water Affordability Program

Sponsorship Type

Co-Sponsor

2
2
2
2
2
2
2
2
2
2
2
2
2
2

Bill/Chapter (Cross/Chapter)

Title

Department of the Environment - End-of-Life Management of Mattresses - Study

Sponsorship Type

Co-Sponsor

2
2
2
2
2
2
2
2

Bill/Chapter (Cross/Chapter)

Title

Estates - Duties of Guardian of the Person - Fostering and Preserving Family Relationships

Sponsorship Type

Co-Sponsor

2
2

Bill/Chapter (Cross/Chapter)

Title

Correctional Services - Eligibility for Parole - Controlled Dangerous Substance Felony

Sponsorship Type

Co-Sponsor

2
2
2
2
2
2
2
2
2
2
2
2

Bill/Chapter (Cross/Chapter)

Title

State Government - eCheck Payments - Prohibition on Convenience Fee

Sponsorship Type

Co-Sponsor

2
2
2
2
2
2
2
2
2
2
2
2

Bill/Chapter (Cross/Chapter)

Title

Task Force to Expand Dual Language Programs in Maryland

Sponsorship Type

Co-Sponsor

2
2
2
2
2
2
2
2
2
2
5
2
Bill/Chapter
(Cross/Chapter)
Title
Sponsorship Type
Sponsorship Type Sort
Chamber Sort
Current Status
Org Committees & Hearings
Opp Committees & Hearings
HB0081 /CH0666
Estates and Trusts - Conditions of Disability and Incapacity - Confinement
Primary
1
2
Approved by the Governor - Chapter 666

HB0180 (SB0082/CH0214)
Department of Health and Mental Hygiene - Renaming
Primary
1
2
Veto sustained (0-140)

HB0188 /CH0667
Public Health - Advance Directives - Witness Requirements, Advance Directives Services, and Fund
Primary
1
2
Approved by the Governor - Chapter 667

HB0189
Hospitals - Substance Use Treatment Demonstration Program - Requirements
Primary
1
2
In the House - Hearing 2/28 at 1:00 p.m.

HB0488 (SB0798)
Criminal Law - Use or Possession of a Controlled Dangerous Substance - De Minimis Quantity
Primary
1
2
In the House - Unfavorable Report by Judiciary

HB0515
Hospitals - Establishment of Substance Use Treatment Program - Requirements
Primary
1
2
In the House - Hearing 2/28 at 1:00 p.m.

HB0518 /CH0668
Public Health - Prenatal HIV Testing
Primary
1
2
Approved by the Governor - Chapter 668

HB0519
Public Health - Overdose and Infectious Disease Prevention Safer Drug Consumption Facility Program
Primary
1
2
In the House - Hearing 2/21 at 1:00 p.m.

HB0650 (SB0691)
Criminal Procedure - Incompetency and Criminal Responsibility - Court-Ordered Evaluation
Primary
1
2
In the Senate - Unfavorable Report by Judicial Proceedings

HB0001 /CH0001 (SB0230)
Labor and Employment - Maryland Healthy Working Families Act
Co-Sponsor
2
2
Became law per Maryland Constitution, Chapter 1 of 2018

HB0002 (SB0014)
Earned Income Tax Credit - Individuals Without Qualifying Children - Expansion
Co-Sponsor
2
2
In the House - Hearing 2/08 at 1:00 p.m.

HB0171 /CH0384 (SB0099/CH0383)
Department of the Environment - Yard Waste, Food Residuals, and Other Organic Materials Diversion and Infrastructure - Study
Co-Sponsor
2
2
Approved by the Governor - Chapter 384

HB0211 /CH0398 (SB0268/CH0399)
Cownose Ray Fishery Management Plan and Moratorium on Contests
Co-Sponsor
2
2
Approved by the Governor - Chapter 398

HB0216 /CH0412 (SB0269/CH0411)
Emergency Veterinary Care - Immunity From Liability
Co-Sponsor
2
2
Approved by the Governor - Chapter 412

HB0222 (SB0528)
Courts - Concealment of Public Hazards (Sunshine in Litigation Act)
Co-Sponsor
2
2
In the House - Unfavorable Report by Judiciary

HB0229 (SB0186)
Environment - Polystyrene Food Service Products and Polystyrene Loose Fill Packaging - Prohibition on Sale
Co-Sponsor
2
2
In the House - Hearing 2/15 at 1:00 p.m. (Environment and Transportation)

HB0255 /CH0159 (SB0349/CH0158)
Criminal Procedure - Sexual Assault Victims' Rights - Disposal of Rape Kit Evidence and Notification
Co-Sponsor
2
2
Approved by the Governor - Chapter 159

HB0266 /CH0332 (SB0327/CH0331)
Public Senior Higher Education Institutions - Financial Aid - Reduction Restrictions
Co-Sponsor
2
2
Approved by the Governor - Chapter 332

HB0279 (SB0272/CH0655)
Guardianship and Child in Need of Assistance Proceedings - Jurisdiction and Authority of Juvenile Court
Co-Sponsor
2
2
Veto sustained (0-140)

HB0290 /CH0719 (SB0536)
Maryland Transportation Authority - Third Generation-Electronic Toll Collection System
Co-Sponsor
2
2
Approved by the Governor - Chapter 719

HB0294 /CH0805 (SB0224/CH0804)
Public Safety - Regulated Firearms - Definition of Convicted of a Disqualifying Crime
Co-Sponsor
2
2
Enacted under Article II, Section 17(c) of the Maryland Constitution - Chapter 805

HB0303 (SB0854)
Departmental Secretaries - Campaign and Working Hour Activities
Co-Sponsor
2
2
In the House - Hearing 2/16 at 1:00 p.m.

HB0354 (SB0624)
Clean Indoor Air Act - Use of Electronic Cigarette Devices - Prohibition
Co-Sponsor
2
2
In the House - Unfavorable Report by Economic Matters

HB0408 (SB0477)
Criminal Procedure - Charging Procedures and Documents - Citation
Co-Sponsor
2
2
In the Senate - First Reading Judicial Proceedings

HB0416 (SB0442)
Family Law - Protecting the Resources of Children in State Custody
Co-Sponsor
2
2
In the House - Withdrawn by Sponsor

HB0428 (SB0574)
Family Law - Child Conceived Without Consent - Termination of Parental Rights (Rape Survivor Family Protection Act)
Co-Sponsor
2
2
In the Senate - Conference Committee Appointed

HB0429 /CH0163 (SB0217/CH0160)
Criminal Law - Sexual Offenses - Physical Resistance
Co-Sponsor
2
2
Approved by the Governor - Chapter 163

HB0445 /CH0201 (SB0185/CH0200)
Public Health - Repeal of AIDS Education Program for Persons Convicted of Drug- or Sex-Related Crimes
Co-Sponsor
2
2
Approved by the Governor - Chapter 201

HB0455 /CH0188 (SB0790/CH0187)
Criminal Law - Animal Cruelty - Applicability
Co-Sponsor
2
2
Approved by the Governor - Chapter 188

HB0484 (SB0861)
Family Law - Marriage - Age Requirements
Co-Sponsor
2
2
In the House - Withdrawn by Sponsor

HB0496
Baltimore County - Nuisance Actions - Community Association Standing
Co-Sponsor
2
2
In the House - Unfavorable Report by Environment and Transportation

HB0517 (SB0358)
Presidential Candidate Tax Transparency Act
Co-Sponsor
2
2
In the House - Hearing 2/23 at 1:00 p.m.

HB0523 /CH0814 (SB0119)
Electronic Nicotine Delivery Systems and Vaping Liquid - Licensing
Co-Sponsor
2
2
Enacted under Article II, Section 17(c) of the Maryland Constitution - Chapter 814

HB0527 (SB0337)
Vehicle Laws - Bicycles - Use of Crosswalks
Co-Sponsor
2
2
In the House - Unfavorable Report by Environment and Transportation

HB0580 (SB0476)
Behavioral Health Community Providers - Keep the Door Open Act
Co-Sponsor
2
2
In the House - Hearing 2/28 at 1:00 p.m.

HB0597
Public Health - Clean Indoor Air Act - Repeal of Exception Regarding Hotel and Motel Rooms
Co-Sponsor
2
2
In the House - Unfavorable Report by Economic Matters

HB0602 /CH0787 (SB0422/CH0788)
Keep Antibiotics Effective Act of 2017
Co-Sponsor
2
2
Enacted under Article II, Section 17(c) of the Maryland Constitution - Chapter 787

HB0604 (SB0802)
Courts and Judicial Proceedings - Venue - Health Care
Co-Sponsor
2
2
In the House - Withdrawn by Sponsor

HB0626 /CH0409
Agriculture - Animal Shelters - Standards of Care and Protocol Implementation and Enforcement
Co-Sponsor
2
2
Approved by the Governor - Chapter 409

HB0643
Property Tax Credit - Elderly Individuals and Veterans - Eligibility
Co-Sponsor
2
2
In the House - Hearing 2/23 at 1:00 p.m.

HB0665 (SB0607)
Labor and Employment - Exemptions From Overtime Pay - Administrative, Executive, or Professional Capacity
Co-Sponsor
2
2
In the House - Hearing 2/21 at 1:00 p.m.

HB0691
Corporations and Associations - Annual Reports - Filing Fees (Filing Fee Fairness Act of 2017)
Co-Sponsor
2
2
In the House - Withdrawn by Sponsor

HB0770 (SB0916)
Maryland Collection Agency Licensing Act - Student Education Loan Servicers
Co-Sponsor
2
2
In the House - Unfavorable Report by Economic Matters

HB0773 /CH0382 (SB0715)
Clean Energy - Energy Storage Technology Study
Co-Sponsor
2
2
Approved by the Governor - Chapter 382

HB0775 /CH0221 (SB0600/CH0222)
Public Health - Maternal Mental Health
Co-Sponsor
2
2
Approved by the Governor - Chapter 221

HB0799
Family Law - Marriage - Age Requirements
Co-Sponsor
2
2
In the House - Conference Committee Appointed

HB0829 (SB0741)
Creation of a State Debt - Baltimore County - Jewish Teen Advancement Program House
Co-Sponsor
2
2
In the House - Unfavorable Report by Appropriations

HB0831 (SB0731)
Task Force on Organized Retail Crime Rings
Co-Sponsor
2
2
In the Senate - First Reading Judicial Proceedings

HB0848 (SB0678)
Community Colleges - Vocational Certificates, Apprenticeship Training Programs, and Associate's Degrees - Tuition Assistance
Co-Sponsor
2
2
In the House - Hearing 3/07 at 1:00 p.m.

HB0860 /CH0793 (SB0853/CH0792)
Transitional Supports for Ex-Offenders - Repeal of Restrictions (Maryland Equal Access to Food Act of 2017)
Co-Sponsor
2
2
Enacted under Article II, Section 17(c) of the Maryland Constitution - Chapter 793

HB0862
Baltimore County - Elementary Schools - Speed Bumps
Co-Sponsor
2
2
In the House - First Reading Environment and Transportation

HB0868 (SB0869)
Higher Education - Community Colleges - Workforce Development Sequence Grants and Scholarships
Co-Sponsor
2
2
In the House - Hearing 3/07 at 1:00 p.m.

HB0869 /CH0580 (SB0553)
Recovery Residence Residential Rights Protection Act
Co-Sponsor
2
2
Approved by the Governor - Chapter 580

HB0890 (SB1189)
Creation of a State Debt - Baltimore County - Ner Israel Rabbinical College
Co-Sponsor
2
2
In the House - Unfavorable Report by Appropriations

HB0900
Income Tax Credit - Payment of Tuition at a Community College
Co-Sponsor
2
2
In the House - Hearing 3/08 at 1:00 p.m.

HB0909 (SB0571/CH0017)
Maryland Health Insurance Coverage Protection Act
Co-Sponsor
2
2
In the Senate - Rereferred to Finance

HB0918
Environment - Water Services - Water Affordability Program
Co-Sponsor
2
2
In the House - Unfavorable Report by Environment and Transportation

HB0932 (SB0379)
Hospitals - Changes in Status - Hospital Employee Retraining and Economic Impact Statements
Co-Sponsor
2
2
In the House - Hearing 3/02 at 1:00 p.m.

HB0940 (SB0987)
Education - School Vehicles Used by Private Entities - Seat Belt Requirement
Co-Sponsor
2
2
In the House - Unfavorable Report by Environment and Transportation

HB0943 (SB0990)
Education - Privately Contracted School Bus Drivers - Annual Physical Examination Requirement
Co-Sponsor
2
2
In the House - Unfavorable Report by Environment and Transportation

HB0949 (SB0739)
Procurement and Pensions - State Sanctions - Discriminatory Boycott of Israel
Co-Sponsor
2
2
In the House - Hearing 2/28 at 1:00 p.m. (Health and Government Operations)

HB1044 (SB0992)
Oncologists - Dispensing and Insurance Coverage of Orally Administered Cancer Chemotherapy
Co-Sponsor
2
2
In the House - Withdrawn by Sponsor

HB1063 /CH0373
Agriculture - Maryland Healthy Soils Program
Co-Sponsor
2
2
Approved by the Governor - Chapter 373

HB1070
Department of the Environment - End-of-Life Management of Mattresses - Study
Co-Sponsor
2
2
In the House - Withdrawn by Sponsor

HB1082 /CH0573 (SB1060/CH0574)
Heroin and Opioid Education and Community Action Act of 2017 (Start Talking Maryland Act)
Co-Sponsor
2
2
Approved by the Governor - Chapter 573

HB1083 /CH0028 (SB1081/CH0810)
Health - Family Planning Services - Continuity of Care
Co-Sponsor
2
2
Enacted under Article II, Section 17(b) of the Maryland Constitution - Chapter 28

HB1134 /CH0781 (SB0884/CH0018)
Maryland Financial Consumer Protection Commission
Co-Sponsor
2
2
Enacted under Article II, Section 17(c) of the Maryland Constitution - Chapter 781

HB1165
Estates - Duties of Guardian of the Person - Fostering and Preserving Family Relationships
Co-Sponsor
2
2
In the Senate - Hearing 4/04 at 1:00 p.m.

HB1177
Correctional Services - Eligibility for Parole - Controlled Dangerous Substance Felony
Co-Sponsor
2
2
In the House - Hearing 2/28 at 1:00 p.m.

HB1204 (SB0932)
Department of Health and Mental Hygiene - Atrazine Study
Co-Sponsor
2
2
In the House - Withdrawn by Sponsor

HB1325 /CH0013 (SB0740)
Oil and Natural Gas - Hydraulic Fracturing - Prohibition
Co-Sponsor
2
2
Approved by the Governor - Chapter 13

HB1329 /CH0571 (SB0967/CH0572)
Heroin and Opioid Prevention Effort (HOPE) and Treatment Act of 2017
Co-Sponsor
2
2
Approved by the Governor - Chapter 571

HB1347 (SB0877)
Maryland No-Fault Birth Injury Fund
Co-Sponsor
2
2
In the House - Hearing 3/06 at 2:00 p.m. (Health and Government Operations)

HB1362 (SB0835)
Criminal Procedure - Immigration - Community Trust
Co-Sponsor
2
2
In the Senate - First Reading Judicial Proceedings

HB1364
State Government - eCheck Payments - Prohibition on Convenience Fee
Co-Sponsor
2
2
In the House - Hearing 3/01 at 1:00 p.m.

HB1375 /CH0486 (SB0781/CH0485)
Criminal Procedure - Testing - HIV and Hepatitis C
Co-Sponsor
2
2
Approved by the Governor - Chapter 486

HB1390 (SB0880)
Criminal Procedure - Pretrial Release - Reform
Co-Sponsor
2
2
In the House - Hearing 3/07 at 1:00 p.m.

HB1424 (SB0727)
Criminal Procedure - Firearms - Transfer
Co-Sponsor
2
2
In the House - Hearing 3/14 at 1:00 p.m.

HB1446 /CH0635 (SB1144)
Procurement Preferences - Blind Industries and Services of Maryland - Janitorial Products
Co-Sponsor
2
2
Approved by the Governor - Chapter 635

HB1472 (SB0985)
Baltimore County - Property Tax - Credit for Individuals at Least 65 Years Old
Co-Sponsor
2
2
In the House - Unfavorable Report by Ways and Means

HB1502
Task Force to Expand Dual Language Programs in Maryland
Co-Sponsor
2
2
In the House - Unfavorable Report by Ways and Means

HB1508 (SB1000)
Higher Education - Tuition Rates - Exemptions
Co-Sponsor
2
2
In the House - Hearing 3/07 at 1:00 p.m.

HB1516 (SB0750)
Public Health - Health Record and Payment Clearing House - Pilot Program
Co-Sponsor
2
2
In the House - Withdrawn by Sponsor

HJ0006 (SJ0004)
United States Constitution - Amendments Convention - Democracy Amendment
Co-Sponsor
2
2
In the House - Hearing 3/10 at 1:00 p.m.

HJ0009 /JR0005
The Protection of the Federal Affordable Care Act
Co-Sponsor
2
2
Signed by the President and the Speaker - Joint Resolution 5

HB1432 /CH0570
Health Care Providers - Prescription Opioids - Limits on Prescribing (The Prescriber Limits Act of 2017)
By Request - Departmental
5
2
Approved by the Governor - Chapter 570
Denotes enacted legislation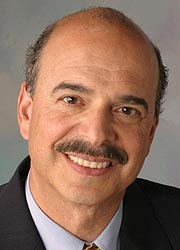 Tenure

First elected to the Maryland House of Delegates, 1994. Member of the House since 1995.
Current Assignments

2007- Deputy Majority Leader

2017 Judiciary Committee

2017 Juvenile Law Subcommittee of the Judiciary Committee

2003- Joint Committee on Administrative, Executive, and Legislative Review

2014 Joint Committee on Cybersecurity, Information Technology and Biotechnology

2015 Joint Committee on Legislative Information Technology and Open Government

2015 Joint Committee on Behavioral Health and Opioid Use Disorders

2005 Maryland Veterans Caucus

2015 Legislative Black Caucus of Maryland

2015 Maryland Legislative Latino Caucus

2015 Women Legislators of Maryland
Past House Service

Health and Government Operations Committee, 2003-2017; Chair, Government Operations Subcommittee of the Health and Government Operations Committee, 2003-2017; Minority Health Disparities Subcommittee of the Health and Government Operations Committee, 2007-2017; Assistant Majority Leader, 2007; Vice Chair, Joint Committee on Health Care Delivery and Financing, 1999-2007; Pharmaceuticals Subcommittee of the Health and Government Operations Committee, 2005-2006; Environmental Matters Committee, 1995-2003; Joint Committee on Information Technology and Biotechnology, 2009-2014; Joint Committee on Transparency and Open Government, 2011-2014; 2009- House Emergency Medical Services System Workgroup, 2009-2012.
Public Service

Commission to Modernize State Procurement, 2016; One Maryland Blue Ribbon Commission, 2015-; Maryland Medical Marijuana Model Program Workgroup, 2011-2012; Health Care Delivery Reform Subcommitteel, 2011-2015; State Board of Spinal Cord Injury Research, 2005-; Governor's Council for Historically Underutilized Businesses, 2004-2005; State Commission on Infant Mortality Prevention, 1999-2005; Task Force to Study the Economic Development of the Maryland Seafood and Aquaculture Industries, Aquaculture Industry Workgroup, 2002-2004; Task Force to Study Efficiency in Procurement, 2003; Co-Chair, Advisory Council on Attention-Deficit Hyperactivity Disorder, 2000-2003; Task Force on Indoor Air Quality, 2001-2002; Vice Chair, Task Force to Study Increasing the Availability of Substance Abuse Programs, 1998-2001; State Advisory Council on Hereditary and Congenital Disorders, 1995-2000; Task Force to Conquer Cancer in Maryland, 1999; Task Force to Study Uses of Methylphenidate and Other Drugs on School Children, 1997-1999; Vice Chair, Baltimore County Delegation, 1995-1998; Task Force to Examine the State's Cemetery and Funeral Industry, 1996; Task Force on Drug-Addicted Offenders, Cabinet Council on Criminal and Juvenile Justice, 1995-1996; Governor's Advisory Council on Recycling, 1989-1992; Committee on Cost, Spending, and Efficiency, Baltimore County, 1991; Task Force on Recycling, Baltimore City and Baltimore County, 1990.
Memberships

House Democratic Business Caucus, 2005-; Maryland Bicycle and Pedestrian Caucus, 2003-; Maryland Green Caucus, 1996-; Executive Committee, Maryland Democratic Party, 1992-1994; Elected Member, Democratic State Central Committee, 1990-1994.
Awards

Dr. Nathan Davis Award for Outstanding Government Service, American Medical Association , 2011; Certificate of Appreciation, Maryland Municipal League , 2011, 2010, 2008.
Biographical Information

Born, Los Angeles, California, December 27, 1948 ; Fairfax High School, 1966 ; University of California, Berkeley, A.B., History, 1970 ; New York Medical College, M.D., 1975 ; Board Certified in Emergency Medicine and Internal Medicine ; Fire Surgeon, Baltimore County, 1982- ; Medical Director, Region III, Maryland Institute for Emergency Medical Services System (MIEMSS), 1982-89 ; Maryland-Kuwait Health Care Task Force , Visit to Kuwait and Saudi Arabia, April 1991 ; Physician, Indian Health Service Hospital (Navajo), Chinle, Arizona, 1991-92 ; Chair, Department of Emergency Medicine, Franklin Square Hospital, 1981-94 ; Academic Appointments, University of Maryland Medical School and The Johns Hopkins Bloomberg School of Public Health ; Emergency Physician, Sinai and Northwest Hospitals ; Married, Three children .
Last Updated: 10/15/2019 3:29 PM