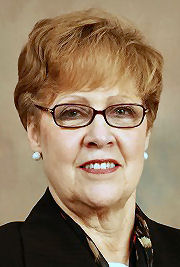 District

27A

County

Charles and Prince George's

Committee Assignment(s)

Annapolis Info

423 House Office Building
6 Bladen Street
Annapolis, MD 21401
Phone 410-841-3083 | 301-858-3083
Toll-free in MD
Fax 410-841-3459 | 301-858-3459

Interim Info

14202 Cold Harbour Dr.
Accokeek, MD 20607-3701
Phone 301-203-0310
Fax 301-203-0225

Contact

Party

Democrat
Legislation
Sponsorship Type Sort
Chamber Sort
1
2
1
2
1
2
1
2
2
2

Bill/Chapter (Cross/Chapter)

Title

Maryland Police Training and Standards Commission - Guidelines for Use of Electronic Control Devices

Sponsorship Type

Co-Sponsor

2
2
2
2

Bill/Chapter (Cross/Chapter)

Title

Discrimination in Employment - Conditions Related to Pregnancy or Childbirth

Sponsorship Type

Co-Sponsor

2
2
2
2

Bill/Chapter (Cross/Chapter)

Title

Adult Protective Services - Investigation - Time Period Increase

Sponsorship Type

Co-Sponsor

2
2
2
2
2
2

Bill/Chapter (Cross/Chapter)

Title

Independent Congressional Redistricting Commission - Mid-Atlantic States Regional Districting Process

Sponsorship Type

Co-Sponsor

2
2
2
2

Bill/Chapter (Cross/Chapter)

Title

Manslaughter and Homicide by Vehicle or Vessel - Penalties

Sponsorship Type

Co-Sponsor

2
2
2
2
2
2
2
2
2
2

Bill/Chapter (Cross/Chapter)

Title

Public Safety - Maryland Police Training and Standards Commission Fund - Establishment

Sponsorship Type

Co-Sponsor

2
2
2
2
2
2
2
2
2
2

Bill/Chapter (Cross/Chapter)

Title

Education - Identity Protection and Credit Monitoring Services (Student Identity Protection Act)

Sponsorship Type

Co-Sponsor

2
2

Bill/Chapter (Cross/Chapter)

Title

Education - PARCC Testing - Children With Disabilities (Ben's Rule)

Sponsorship Type

Co-Sponsor

2
2
2
2

Bill/Chapter (Cross/Chapter)

Title

Sales and Use Tax - Tax-Free Period for Back-to-School Shopping - Extension

Sponsorship Type

Co-Sponsor

2
2
2
2
2
2

Bill/Chapter (Cross/Chapter)

Title

Family Law - Marriage - Age Requirements

Sponsorship Type

Co-Sponsor

2
2
2
2
2
2

Bill/Chapter (Cross/Chapter)

Title

Maryland Medical Assistance Program - Benefits for Individuals Who Are Incarcerated or Institutionalized

Sponsorship Type

Co-Sponsor

2
2

Bill/Chapter (Cross/Chapter)

Title

Juvenile Law - Continued Detention - Minimum Age

Sponsorship Type

Co-Sponsor

2
2
2
2

Bill/Chapter (Cross/Chapter)

Title

Public Safety - Maryland Police Training and Standards Commission - Psychological Assessments of Law Enforcement Officers

Sponsorship Type

Co-Sponsor

2
2
2
2

Bill/Chapter (Cross/Chapter)

Title

Criminal Law - U-47700 ("Pink") - Prohibition

Sponsorship Type

Co-Sponsor

2
2
2
2

Bill/Chapter (Cross/Chapter)

Title

Family Law - Age of Majority - Jurisdiction of Court

Sponsorship Type

Co-Sponsor

2
2
2
2
2
2

Bill/Chapter (Cross/Chapter)

Title

Family Law - Domestic Violence - Permanent Final Protective Orders

Sponsorship Type

Co-Sponsor

2
2
2
2
2
2
2
2
2
2

Bill/Chapter (Cross/Chapter)

Title

Landlord and Tenant - Military Personnel - Limitation on Liability for Rent

Sponsorship Type

Co-Sponsor

2
2
2
2
2
2
2
2
2
2
2
2
2
2

Bill/Chapter (Cross/Chapter)

Title

Public Safety - Deaths Involving a Correctional Officer - Reports

Sponsorship Type

Co-Sponsor

2
2
2
2
2
2
2
2
2
2

Bill/Chapter (Cross/Chapter)

Title

Vehicle Laws - Special Registration Plate - United States Armed Forces

Sponsorship Type

Co-Sponsor

2
2

Bill/Chapter (Cross/Chapter)

Title

Gas and Electricity - Smart Meters - Customer Rights and Required Reports

Sponsorship Type

Co-Sponsor

2
2
2
2

Bill/Chapter (Cross/Chapter)

Title

Gas and Electricity - Analog Meters - Purchase and Installation

Sponsorship Type

Co-Sponsor

2
2
2
2
2
2
2
2
2
2

Bill/Chapter (Cross/Chapter)

Title

Public Safety - Use of Force De-Escalation Training of Law Enforcement Officers - Reports

Sponsorship Type

Co-Sponsor

2
2
2
2
2
2

Bill/Chapter (Cross/Chapter)

Title

State Personnel - Collective Bargaining - State Institutions of Higher Education

Sponsorship Type

Co-Sponsor

2
2

Bill/Chapter (Cross/Chapter)

Title

Reinstatement of the Separation of Commercial and Investment Banking Functions

Sponsorship Type

Co-Sponsor

2
2
2
2
6
2
Bill/Chapter
(Cross/Chapter)
Title
Sponsorship Type
Sponsorship Type Sort
Chamber Sort
Current Status
Org Committees & Hearings
Opp Committees & Hearings
HB1369 (SB0809/CH0481)
Condominiums and Homeowners Associations - Sales of Common Elements and Common Areas
Primary
1
2
In the Senate - Rereferred to Judicial Proceedings

HB1375 /CH0486 (SB0781/CH0485)
Criminal Procedure - Testing - HIV and Hepatitis C
Primary
1
2
Approved by the Governor - Chapter 486

HB1413 (SB1185)
Real Property - New Residential Construction - Correction of Drainage Defect
Primary
1
2
In the House - Unfavorable Report by Environment and Transportation

HB1437 (SB1184)
Foreclosed and Vacant Residential Property - Common Ownership Communities - Payment of Regular Assessments
Primary
1
2
In the House - Unfavorable Report by Environment and Transportation

HB0001 /CH0001 (SB0230)
Labor and Employment - Maryland Healthy Working Families Act
Co-Sponsor
2
2
Became law per Maryland Constitution, Chapter 1 of 2018

HB0181
Maryland Police Training and Standards Commission - Guidelines for Use of Electronic Control Devices
Co-Sponsor
2
2
In the Senate - Hearing 3/22 at 1:00 p.m.

HB0212 /CH0827 (SB0270/CH0828)
Consumer Protection - Credit Report Security Freezes - Prohibition on Fees and Required Notices
Co-Sponsor
2
2
Enacted under Article II, Section 17(c) of the Maryland Constitution - Chapter 827

HB0214
Discrimination in Employment - Conditions Related to Pregnancy or Childbirth
Co-Sponsor
2
2
In the House - Hearing 2/14 at 1:00 p.m.

HB0222 (SB0528)
Courts - Concealment of Public Hazards (Sunshine in Litigation Act)
Co-Sponsor
2
2
In the House - Unfavorable Report by Judiciary

HB0256
Adult Protective Services - Investigation - Time Period Increase
Co-Sponsor
2
2
In the Senate - Hearing canceled

HB0285 /CH0352 (SB0265/CH0351)
Washington Metrorail Safety Commission Membership Act
Co-Sponsor
2
2
Approved by the Governor - Chapter 352

HB0294 /CH0805 (SB0224/CH0804)
Public Safety - Regulated Firearms - Definition of Convicted of a Disqualifying Crime
Co-Sponsor
2
2
Enacted under Article II, Section 17(c) of the Maryland Constitution - Chapter 805

HB0367
Independent Congressional Redistricting Commission - Mid-Atlantic States Regional Districting Process
Co-Sponsor
2
2
In the Senate - Second Reading Passed

HB0370 (SB0354)
Richard E. Israel and Roger "Pip" Moyer End-of-Life Option Act
Co-Sponsor
2
2
In the House - Hearing 2/16 at 1:00 p.m. (Health and Government Operations)

HB0393
Manslaughter and Homicide by Vehicle or Vessel - Penalties
Co-Sponsor
2
2
In the House - Hearing 3/01 at 1:00 p.m.

HB0428 (SB0574)
Family Law - Child Conceived Without Consent - Termination of Parental Rights (Rape Survivor Family Protection Act)
Co-Sponsor
2
2
In the Senate - Conference Committee Appointed

HB0471 (SB0215)
Juvenile Court - Jurisdiction
Co-Sponsor
2
2
In the House - Unfavorable Report by Judiciary

HB0484 (SB0861)
Family Law - Marriage - Age Requirements
Co-Sponsor
2
2
In the House - Withdrawn by Sponsor

HB0487 (SB0267)
Natalie M. LaPrade Medical Cannabis Commission - Composition and Licenses
Co-Sponsor
2
2
In the House - Hearing 3/03 at 1:00 p.m.

HB0564
Public Safety - Maryland Police Training and Standards Commission Fund - Establishment
Co-Sponsor
2
2
In the House - Hearing 2/14 at 1:00 p.m.

HB0627 /CH0522
Motor Fuel Tax Refund - Demand Response Trips
Co-Sponsor
2
2
Approved by the Governor - Chapter 522

HB0666 (SB0437)
Public Health - Expensive Drugs - Manufacturer Reporting and Drug Price Transparency Advisory Committee
Co-Sponsor
2
2
In the House - Hearing 2/23 at 1:00 p.m.

HB0699 (SB0301)
Real Property - Installation and Use of Electric Vehicle Recharging Equipment
Co-Sponsor
2
2
In the House - Withdrawn by Sponsor

HB0702 (SB1033/CH0617)
Residential Property - Vacant and Abandoned Property - Expedited Foreclosure
Co-Sponsor
2
2
Veto sustained (0-140)

HB0704
Education - Identity Protection and Credit Monitoring Services (Student Identity Protection Act)
Co-Sponsor
2
2
In the House - Referred to interim study by Ways and Means

HB0705
Education - PARCC Testing - Children With Disabilities (Ben's Rule)
Co-Sponsor
2
2
In the House - Hearing 3/10 at 1:00 p.m.

HB0723 (SB0694)
Inmates - Life Imprisonment - Parole Reform
Co-Sponsor
2
2
In the Senate - First Reading Judicial Proceedings

HB0728
Sales and Use Tax - Tax-Free Period for Back-to-School Shopping - Extension
Co-Sponsor
2
2
In the House - Hearing 2/22 at 1:00 p.m.

HB0739 /CH0802 (SB0941/CH0803)
Public Safety - SWAT Teams - Standards
Co-Sponsor
2
2
Enacted under Article II, Section 17(c) of the Maryland Constitution - Chapter 802

HB0755 (SB0810)
Criminal Procedure - Coram Nobis - Time for Filing
Co-Sponsor
2
2
In the Senate - First Reading Judicial Proceedings

HB0799
Family Law - Marriage - Age Requirements
Co-Sponsor
2
2
In the House - Conference Committee Appointed

HB0803 (SB0900)
Domestic Violence - Education and Definition of Abuse
Co-Sponsor
2
2
In the House - Unfavorable Report by Judiciary

HB0831 (SB0731)
Task Force on Organized Retail Crime Rings
Co-Sponsor
2
2
In the Senate - First Reading Judicial Proceedings

HB0847
Maryland Medical Assistance Program - Benefits for Individuals Who Are Incarcerated or Institutionalized
Co-Sponsor
2
2
In the House - Withdrawn by Sponsor

HB0853
Juvenile Law - Continued Detention - Minimum Age
Co-Sponsor
2
2
In the House - Unfavorable Report by Judiciary

HB0871 (SB0652)
Education - Community Colleges - Collective Bargaining
Co-Sponsor
2
2
In the House - Hearing 2/21 at 1:00 p.m.

HB0899
Public Safety - Maryland Police Training and Standards Commission - Psychological Assessments of Law Enforcement Officers
Co-Sponsor
2
2
In the Senate - Unfavorable Report by Judicial Proceedings

HB0909 (SB0571/CH0017)
Maryland Health Insurance Coverage Protection Act
Co-Sponsor
2
2
In the Senate - Rereferred to Finance

HB0925
Criminal Law - U-47700 ("Pink") - Prohibition
Co-Sponsor
2
2
In the House - Unfavorable Report by Judiciary

HB0928 (SB0907)
Juvenile Law - Procedure - Appearance by Video Conference
Co-Sponsor
2
2
In the House - Hearing 3/09 at 1:00 p.m.

HB0955
Family Law - Age of Majority - Jurisdiction of Court
Co-Sponsor
2
2
In the House - Unfavorable Report by Judiciary

HB0972 /CH0798 (SB0811/CH0797)
Civil Cases - Maryland Legal Services Corporation Fund - Surcharges - Repeal of Sunset
Co-Sponsor
2
2
Enacted under Article II, Section 17(c) of the Maryland Constitution - Chapter 798

HB0996 (SB0771)
Electric Cooperatives - Rate Regulation - Fixed Charges for Distribution System Costs
Co-Sponsor
2
2
In the House - Hearing 2/21 at 1:00 p.m.

HB1057
Family Law - Domestic Violence - Permanent Final Protective Orders
Co-Sponsor
2
2
In the House - Hearing 3/02 at 1:00 p.m.

HB1081 /CH0688 (SB0650/CH0689)
Correctional Officers' Retirement System - Membership
Co-Sponsor
2
2
Approved by the Governor - Chapter 688

HB1083 /CH0028 (SB1081/CH0810)
Health - Family Planning Services - Continuity of Care
Co-Sponsor
2
2
Enacted under Article II, Section 17(b) of the Maryland Constitution - Chapter 28

HB1094 /CH0338 (SB0587/CH0337)
Education - Libraries - Reorganization of Governance Structure
Co-Sponsor
2
2
Approved by the Governor - Chapter 338

HB1174 (SB0254)
Income Tax - Subtraction Modification - Perpetual Conservation Easements
Co-Sponsor
2
2
In the Senate - Rereferred to Budget and Taxation

HB1194
Landlord and Tenant - Military Personnel - Limitation on Liability for Rent
Co-Sponsor
2
2
In the House - Unfavorable Report by Environment and Transportation

HB1202 (SB1018)
Human Trafficking Victims - Establishment of Diversionary Docket and Workgroup
Co-Sponsor
2
2
In the House - Unfavorable Report by Judiciary

HB1208 (SB0616)
Victims and Witnesses - U Nonimmigrant Status - Certification of Victim Helpfulness
Co-Sponsor
2
2
In the Senate - Recommitted to Judicial Proceedings (Senator Ramirez)

HB1255 (SB0981)
Juveniles - Mechanical Restraints
Co-Sponsor
2
2
In the House - Unfavorable Report by Judiciary

HB1256 (SB0982/CH0487)
Department of Juvenile Services - Implementation of Task Force Recommendations - Report
Co-Sponsor
2
2
In the House - Third Reading Passed (98-21)

HB1279 /CH0644 (SB0220/CH0645)
Police Training Commission - Training Requirements - Human Trafficking
Co-Sponsor
2
2
Approved by the Governor - Chapter 644

HB1307 (SB1016)
Labor and Employment - Regulation of Farm Labor Contractors and Foreign Labor Contractors
Co-Sponsor
2
2
In the House - Withdrawn by Sponsor

HB1342
Public Safety - Deaths Involving a Correctional Officer - Reports
Co-Sponsor
2
2
In the Senate - Unfavorable Report by Judicial Proceedings

HB1362 (SB0835)
Criminal Procedure - Immigration - Community Trust
Co-Sponsor
2
2
In the Senate - First Reading Judicial Proceedings

HB1373 (SB0336)
Maryland Tort Claims Act - Certain Claim Requirement
Co-Sponsor
2
2
In the House - Withdrawn by Sponsor

HB1389 (SB0295)
Income Tax - Subtraction Modification - Military Retirement Income - Individuals at Least 65 Years Old
Co-Sponsor
2
2
In the House - Hearing 3/08 at 1:00 p.m.

HB1390 (SB0880)
Criminal Procedure - Pretrial Release - Reform
Co-Sponsor
2
2
In the House - Hearing 3/07 at 1:00 p.m.

HB1401
Vehicle Laws - Special Registration Plate - United States Armed Forces
Co-Sponsor
2
2
In the House - Hearing 3/09 at 1:00 p.m.

HB1406
Gas and Electricity - Smart Meters - Customer Rights and Required Reports
Co-Sponsor
2
2
In the House - Unfavorable Report by Economic Matters

HB1416 (SB0962)
Labor and Employment - Payment of Minimum Wage Required (Fight for Fifteen)
Co-Sponsor
2
2
In the House - Hearing 3/07 at 1:00 p.m.

HB1419
Gas and Electricity - Analog Meters - Purchase and Installation
Co-Sponsor
2
2
In the House - Unfavorable Report by Economic Matters

HB1422 (SB0296)
Income Tax Checkoff - Maryland Veterans Trust Fund
Co-Sponsor
2
2
In the Senate - Hearing 3/23 at 1:00 p.m.

HB1424 (SB0727)
Criminal Procedure - Firearms - Transfer
Co-Sponsor
2
2
In the House - Hearing 3/14 at 1:00 p.m.

HB1443 (SB0999)
Natalie M. LaPrade Medical Cannabis Commission Reform Act
Co-Sponsor
2
2
In the House - House Concur - Senate Amendments

HB1494 (SB0459/CH0807)
Bail Bond - Installment Contract - Form and Confessed Judgment Prohibition
Co-Sponsor
2
2
In the Senate - First Reading Senate Rules

HB1503
Public Safety - Use of Force De-Escalation Training of Law Enforcement Officers - Reports
Co-Sponsor
2
2
In the Senate - Hearing 3/28 at 1:00 p.m.

HB1508 (SB1000)
Higher Education - Tuition Rates - Exemptions
Co-Sponsor
2
2
In the House - Hearing 3/07 at 1:00 p.m.

HB1512 (SB0942)
Labor and Employment - Clean Energy Workforce Account - Establishment
Co-Sponsor
2
2
In the House - Withdrawn by Sponsor

HB1617
State Personnel - Collective Bargaining - State Institutions of Higher Education
Co-Sponsor
2
2
In the House - First Reading House Rules and Executive Nominations

HJ0004
Reinstatement of the Separation of Commercial and Investment Banking Functions
Co-Sponsor
2
2
In the House - Hearing 3/03 at 1:00 p.m.

HJ0006 (SJ0004)
United States Constitution - Amendments Convention - Democracy Amendment
Co-Sponsor
2
2
In the House - Hearing 3/10 at 1:00 p.m.

HB0631 /CH0818 (SB0415)
Public Health - Essential Off-Patent or Generic Drugs - Price Gouging - Prohibition
By Request - Other
6
2
Enacted under Article II, Section 17(c) of the Maryland Constitution - Chapter 818
Denotes enacted legislation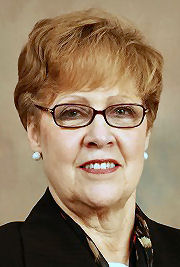 Tenure

Member of the Maryland House of Delegates since October 30, 2015.
Current Assignments

2015 Judiciary Committee

2016 Juvenile Law Subcommittee of the Judiciary Committee

2015 Legislative Black Caucus of Maryland

2015 Women Legislators of Maryland

2017 Maryland Veterans Caucus
Public Service

Task Force to Study the Restraint, Searches and Needs of Children in the Juvenile Justice System, 2016-; Chair, Prince George's County Property Tax Assessment Appeals Board, 2008-2015; Vice-Chair, Board of Trustees, Prince George's Community College, 2011-; Prince George's County Commission on Children and Youth; Prince George's County Board of Community Support Services; Board of Directors, Community Support System, Inc., Prince George's County Public Schools, 1997-2004; Chair, Legislative Committee, Prince George's County Teacher's Association, 1999.
Memberships

Maryland State Teachers Association; Southern Maryland Black Chamber of Commerce.
Biographical Information

Born September 15, 1940; Bowie Sate University, B.S. (Education), 1962. M.A. (Special Education), 1973.; Prince George's County Public Schools, Pupil Personnel Specialist, 1977-84, court liaison, 1984-97.; Co-host, "Lifestyles with Susie & Rita", community television talk show highlighting community resources and notable Prince Georgians (1980s); Retired; Widow, two children; three grandchildren.
Last Updated: 10/15/2019 3:29 PM