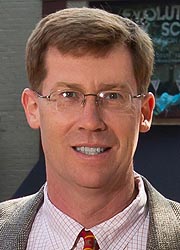 District

2B

County

Washington

Committee Assignment(s)

Annapolis Info

213 House Office Building
6 Bladen Street
Annapolis, MD 21401
Phone 410-841-3125 | 301-858-3125
Toll-free in MD

Interim Info

1029 Maryland Ave.
P.O. Box 3599
Hagerstown, MD 21742
Phone 240-313-3929

Contact

Party

Republican
Legislation
Sponsorship Type Sort
Chamber Sort

Bill/Chapter (Cross/Chapter)

Title

Criminal Law - Arson, Burning, Malicious Destruction, and Theft - Property of Another - Definition

Sponsorship Type

Primary

1
2

Bill/Chapter (Cross/Chapter)

Title

Operating a Vehicle or Vessel - Injury to Others While Under the Influence of or Impaired by Alcohol or Drugs

Sponsorship Type

Primary

1
2

Bill/Chapter (Cross/Chapter)

Title

Courts - Evidence - Membership in or Association With a Criminal Gang

Sponsorship Type

Primary

1
2

Bill/Chapter (Cross/Chapter)

Title

Criminal Law - Child Abuse Resulting in Death - Life Imprisonment

Sponsorship Type

Primary

1
2

Bill/Chapter (Cross/Chapter)

Title

Criminal Procedure - Life Without Parole - Repeal of Sentencing Proceeding

Sponsorship Type

Primary

1
2

Bill/Chapter (Cross/Chapter)

Title

Criminal Law - Second-Degree Murder - Penalty

Sponsorship Type

Primary

1
2

Bill/Chapter (Cross/Chapter)

Title

Crimes - Solicitation to Commit Murder or Arson - Statute of Limitations

Sponsorship Type

Primary

1
2
1
2

Bill/Chapter (Cross/Chapter)

Title

Criminal Law - Synthetic Cannabinoids - Prohibition

Sponsorship Type

Primary

1
2

Bill/Chapter (Cross/Chapter)

Title

Criminal Law - Crimes Against Property - Trespass to a Vehicle

Sponsorship Type

Primary

1
2

Bill/Chapter (Cross/Chapter)

Title

Courts - Evidence of Prior Sexual Offense - Admissibility

Sponsorship Type

Primary

1
2
1
2

Bill/Chapter (Cross/Chapter)

Title

Criminal Law - Smoking Marijuana in a Public Place - Prohibition

Sponsorship Type

Primary

1
2

Bill/Chapter (Cross/Chapter)

Title

Marijuana - Smoking or Consuming in a Vehicle or Vessel - Prohibition

Sponsorship Type

Primary

1
2

Bill/Chapter (Cross/Chapter)

Title

Creation of a State Debt - Washington County - Robert W. Johnson Community Center

Sponsorship Type

Primary

1
2
1
2
2
2
2
2
2
2
2
2
2
2

Bill/Chapter (Cross/Chapter)

Title

Vehicle Laws - Accidents Resulting in Injury - Mandatory Drug and Alcohol Testing

Sponsorship Type

Co-Sponsor

2
2

Bill/Chapter (Cross/Chapter)

Title

Vehicle Laws - Smoking Marijuana in Vehicles - Prohibition

Sponsorship Type

Co-Sponsor

2
2

Bill/Chapter (Cross/Chapter)

Title

Vehicle Laws - Use of Handheld Telephone While Driving - Penalties

Sponsorship Type

Co-Sponsor

2
2
2
2
2
2

Bill/Chapter (Cross/Chapter)

Title

Protection of Persons and Property - Criminal Immunity

Sponsorship Type

Co-Sponsor

2
2

Bill/Chapter (Cross/Chapter)

Title

Public Safety - Handgun Qualification License - Application Fee

Sponsorship Type

Co-Sponsor

2
2
2
2
2
2
2
2

Bill/Chapter (Cross/Chapter)

Title

Public Safety - Assault Weapons - Replacements

Sponsorship Type

Co-Sponsor

2
2

Bill/Chapter (Cross/Chapter)

Title

Education - Maryland High School Diploma - Civics Test Requirement

Sponsorship Type

Co-Sponsor

2
2

Bill/Chapter (Cross/Chapter)

Title

Criminal Law - Marijuana Consumption in Public Place - Prohibition

Sponsorship Type

Co-Sponsor

2
2
2
2

Bill/Chapter (Cross/Chapter)

Title

Criminal Procedure - Charges Against Correctional Officer - Review by State's Attorney

Sponsorship Type

Co-Sponsor

2
2

Bill/Chapter (Cross/Chapter)

Title

Public Safety - Regulated Firearms - Disqualifying Crime

Sponsorship Type

Co-Sponsor

2
2
2
2
2
2
2
2
2
2
2
2

Bill/Chapter (Cross/Chapter)

Title

Public Safety - Honorably Discharged Veterans - Handgun License

Sponsorship Type

Co-Sponsor

2
2
2
2

Bill/Chapter (Cross/Chapter)

Title

Income Tax - Expensing of Business Property and Bonus Depreciation

Sponsorship Type

Co-Sponsor

2
2
2
2
2
2

Bill/Chapter (Cross/Chapter)

Title

Vehicle Laws - Protective Headgear Requirement for Motorcycle Riders - Exception

Sponsorship Type

Co-Sponsor

2
2

Bill/Chapter (Cross/Chapter)

Title

Personal Property Tax - Investments in Maryland

Sponsorship Type

Co-Sponsor

2
2
2
2

Bill/Chapter (Cross/Chapter)

Title

Retire in Maryland Act of 2016

Sponsorship Type

Co-Sponsor

2
2

Bill/Chapter (Cross/Chapter)

Title

Office of the Public Defender - Representation at Bail Hearing - Provisional

Sponsorship Type

Co-Sponsor

2
2

Bill/Chapter (Cross/Chapter)

Title

Office of the Public Defender - Eligibility for Services

Sponsorship Type

Co-Sponsor

2
2
2
2
2
2

Bill/Chapter (Cross/Chapter)

Title

Courts - Jurors - State Per Diem Amount

Sponsorship Type

Co-Sponsor

2
2

Bill/Chapter (Cross/Chapter)

Title

Manslaughter by Motor Vehicle or Vessel While Under the Influence or Impaired - Penalty

Sponsorship Type

Co-Sponsor

2
2

Bill/Chapter (Cross/Chapter)

Title

Drunk and Drugged Driving - Reinstatement of Revoked License

Sponsorship Type

Co-Sponsor

2
2
2
2
2
2

Bill/Chapter (Cross/Chapter)

Title

Taxation - Prohibition on Exemptions and Credits for Organizations Having Known Ties to Terrorism (Homegrown Terrorism Prevention Act)

Sponsorship Type

Co-Sponsor

2
2
2
2
2
2
2
2
2
2
2
2

Bill/Chapter (Cross/Chapter)

Title

Criminal Procedure - Crime of Violence - Definition

Sponsorship Type

Co-Sponsor

2
2

Bill/Chapter (Cross/Chapter)

Title

Family Law - Marriage - Age Requirements

Sponsorship Type

Co-Sponsor

2
2

Bill/Chapter (Cross/Chapter)

Title

Labor and Employment - Number of Employees Granted H-1B or L-1 Visa - Disclosure

Sponsorship Type

Co-Sponsor

2
2
2
2
2
2

Bill/Chapter (Cross/Chapter)

Title

Criminal Procedure - Sentencing Review - Juvenile Offenders Sentenced as Adults

Sponsorship Type

Co-Sponsor

2
2
2
2
2
2
2
2

Bill/Chapter (Cross/Chapter)

Title

Hunting and Fishing - Complimentary Licenses - Military and Veterans

Sponsorship Type

Co-Sponsor

2
2
2
2
2
2
2
2

Bill/Chapter (Cross/Chapter)

Title

Vehicle Laws - Proof of Insurance for Motor Vehicles Registered in Another State

Sponsorship Type

Co-Sponsor

2
2

Bill/Chapter (Cross/Chapter)

Title

Public Schools - Post-Labor Day Start Date

Sponsorship Type

Co-Sponsor

2
2
3
2
3
2
3
2

Bill/Chapter (Cross/Chapter)

Title

Maryland Education Credit

Sponsorship Type

By Request - Administration

3
2
3
2
3
2
3
2
3
2
3
2
3
2
3
2
3
2
3
2
6
2
Bill/Chapter
(Cross/Chapter)
Title
Sponsorship Type
Sponsorship Type Sort
Chamber Sort
Current Status
Org Committees & Hearings
Opp Committees & Hearings
HB0026
Criminal Law - Arson, Burning, Malicious Destruction, and Theft - Property of Another - Definition
Primary
1
2
In the House - Unfavorable Report by Judiciary

HB0047
Operating a Vehicle or Vessel - Injury to Others While Under the Influence of or Impaired by Alcohol or Drugs
Primary
1
2
In the House - Unfavorable Report by Judiciary

HB0093
Courts - Evidence - Membership in or Association With a Criminal Gang
Primary
1
2
In the House - Unfavorable Report by Judiciary

HB0094
Criminal Law - Child Abuse Resulting in Death - Life Imprisonment
Primary
1
2
In the House - Unfavorable Report by Judiciary

HB0095
Criminal Procedure - Life Without Parole - Repeal of Sentencing Proceeding
Primary
1
2
In the House - Withdrawn by Sponsor

HB0096
Criminal Law - Second-Degree Murder - Penalty
Primary
1
2
In the House - Unfavorable Report by Judiciary

HB0097
Crimes - Solicitation to Commit Murder or Arson - Statute of Limitations
Primary
1
2
In the House - Unfavorable Report by Judiciary

HB0098 /CH0533 (SB0156/CH0532)
Criminal Law - Participation in Court Proceedings - Retaliation
Primary
1
2
Approved by the Governor - Chapter 533

HB0099
Criminal Law - Synthetic Cannabinoids - Prohibition
Primary
1
2
In the House - Unfavorable Report by Judiciary

HB0100
Criminal Law - Crimes Against Property - Trespass to a Vehicle
Primary
1
2
In the House - Unfavorable Report by Judiciary

HB0218
Courts - Evidence of Prior Sexual Offense - Admissibility
Primary
1
2
In the House - Hearing 2/18 at 1:00 p.m.

HB0278 (SB0415)
Economic Development - Municipal Corporations - Community Revitalization and Improvement Zones
Primary
1
2
In the House - Hearing 2/09 at 1:00 p.m.

HB0777
Criminal Law - Smoking Marijuana in a Public Place - Prohibition
Primary
1
2
In the Senate - Hearing 3/30 at 1:00 p.m.

HB0809
Marijuana - Smoking or Consuming in a Vehicle or Vessel - Prohibition
Primary
1
2
In the House - Unfavorable Report by Judiciary

HB0893
Creation of a State Debt - Washington County - Robert W. Johnson Community Center
Primary
1
2
In the House - Unfavorable Report by Appropriations

HB1320 /CH0587 (SB0877/CH0586)
Washington County - Alcoholic Beverages - Class CT (Cinema/Theater) License
Primary
1
2
Approved by the Governor - Chapter 587

HB0121 /CH0612 (SB0287)
Criminal Law - False Statement Concerning Destructive Device or Toxic Material - Venue
Co-Sponsor
2
2
Approved by the Governor - Chapter 612

HB0155 /CH0545 (SB0278/CH0544)
Criminal Law - Stalking
Co-Sponsor
2
2
Approved by the Governor - Chapter 545

HB0157 /CH0518
Death or Life-Threatening Injury by Motor Vehicle or Vessel - Subsequent Offenders - Penalties
Co-Sponsor
2
2
Approved by the Governor - Chapter 518

HB0166 /CH0616
Criminal Procedure - Pretrial Release - Out-of-State Sex Offenders
Co-Sponsor
2
2
Approved by the Governor - Chapter 616

HB0167 (SB0578)
Domestic Violence - Person Eligible for Relief
Co-Sponsor
2
2
In the House - Withdrawn by Sponsor

HB0182
Vehicle Laws - Accidents Resulting in Injury - Mandatory Drug and Alcohol Testing
Co-Sponsor
2
2
In the House - Unfavorable Report by Judiciary

HB0183
Vehicle Laws - Smoking Marijuana in Vehicles - Prohibition
Co-Sponsor
2
2
In the Senate - Hearing 3/23 at 1:00 p.m.

HB0212
Vehicle Laws - Use of Handheld Telephone While Driving - Penalties
Co-Sponsor
2
2
In the Senate - Hearing 3/24 at 1:00 p.m.

HB0219 (SB0527)
Criminal Law - Human Trafficking - Adult Victim - Penalty
Co-Sponsor
2
2
In the House - Withdrawn by Sponsor

HB0245 /CH0375 (SB0310/CH0374)
Child Abuse and Neglect - Failure to Report
Co-Sponsor
2
2
Approved by the Governor - Chapter 375

HB0252
Protection of Persons and Property - Criminal Immunity
Co-Sponsor
2
2
In the House - Unfavorable Report by Judiciary

HB0301
Public Safety - Handgun Qualification License - Application Fee
Co-Sponsor
2
2
In the House - Unfavorable Report by Judiciary

HB0306 /CH0319
Labor and Employment - Hiring and Promotion Preferences - Veterans and Their Spouses
Co-Sponsor
2
2
Approved by the Governor - Chapter 319

HB0312 /CH0618 (SB0208)
Public Safety - Renewal of Handgun Permits - Fingerprinting
Co-Sponsor
2
2
Approved by the Governor - Chapter 618

HB0314 /CH0551 (SB0346/CH0550)
Peace Orders - Grounds for Relief
Co-Sponsor
2
2
Approved by the Governor - Chapter 551

HB0317
Public Safety - Assault Weapons - Replacements
Co-Sponsor
2
2
In the House - Hearing 3/15 at 1:00 p.m.

HB0324
Education - Maryland High School Diploma - Civics Test Requirement
Co-Sponsor
2
2
In the House - Hearing 2/11 at 1:00 p.m.

HB0334
Criminal Law - Marijuana Consumption in Public Place - Prohibition
Co-Sponsor
2
2
In the House - Unfavorable Report by Judiciary

HB0346 (SB1037)
Criminal Law - Synthetic Cannabinoids - Prohibition
Co-Sponsor
2
2
In the Senate - First Reading Judicial Proceedings

HB0359
Criminal Procedure - Charges Against Correctional Officer - Review by State's Attorney
Co-Sponsor
2
2
In the Senate - Second Reading Passed

HB0367
Public Safety - Regulated Firearms - Disqualifying Crime
Co-Sponsor
2
2
In the House - Hearing 3/15 at 1:00 p.m.

HB0369 (SB0403)
Handgun Permits - Universal Recognition
Co-Sponsor
2
2
In the House - Hearing 3/15 at 1:00 p.m.

HB0375 (SB0184)
Public Safety - Permit to Carry, Wear, or Transport a Handgun - Qualifications
Co-Sponsor
2
2
In the House - Hearing 3/15 at 1:00 p.m.

HB0377 (SB0513)
Maryland No-Fault Birth Injury Fund
Co-Sponsor
2
2
In the House - Hearing 2/12 at 1:00 p.m. (Health and Government Operations and Judiciary)

HB0390 (SB0425/CH0387)
Maryland Income Tax Refunds - Warrant Intercept Program - Statewide
Co-Sponsor
2
2
In the Senate - Rereferred to Budget and Taxation

HB0391 (SB0020)
State Government - Display of the POW/MIA Flag on State Building Grounds
Co-Sponsor
2
2
In the House - Hearing 2/17 at 1:00 p.m.

HB0398
Public Safety - Honorably Discharged Veterans - Handgun License
Co-Sponsor
2
2
In the House - Hearing 3/15 at 1:00 p.m.

HB0421 (SB1019)
Family Law - Grandparent Visitation
Co-Sponsor
2
2
In the House - Unfavorable Report by Judiciary

HB0424
Income Tax - Expensing of Business Property and Bonus Depreciation
Co-Sponsor
2
2
In the House - Hearing 2/16 at 1:00 p.m.

HB0436 (SB0468)
Vehicle Laws - Speed Monitoring, Work Zone Speed Control, and Traffic Control Signal Monitoring Systems - Repeal
Co-Sponsor
2
2
In the House - Unfavorable Report by Environment and Transportation

HB0488 /CH0487
Property Tax - Property Transferred to New Owner - Appeals
Co-Sponsor
2
2
Approved by the Governor - Chapter 487

HB0559
Vehicle Laws - Protective Headgear Requirement for Motorcycle Riders - Exception
Co-Sponsor
2
2
In the House - Unfavorable Report by Environment and Transportation

HB0572
Personal Property Tax - Investments in Maryland
Co-Sponsor
2
2
In the House - Hearing 3/02 at 2:30 p.m.

HB0583 (SB0283/CH0546)
Criminal Law - Cruelty to Animals - Implement of Dogfighting
Co-Sponsor
2
2
In the Senate - First Reading Judicial Proceedings

HB0586
Retire in Maryland Act of 2016
Co-Sponsor
2
2
In the House - Hearing 2/23 at 1:00 p.m.

HB0589
Office of the Public Defender - Representation at Bail Hearing - Provisional
Co-Sponsor
2
2
In the House - Withdrawn by Sponsor

HB0591
Office of the Public Defender - Eligibility for Services
Co-Sponsor
2
2
In the House - Withdrawn by Sponsor

HB0603 (SB0749)
Pain-Capable Unborn Child Protection Act
Co-Sponsor
2
2
In the House - Hearing 3/11 at 1:00 p.m.

HB0604 (SB0291)
Public Health - Mobile Food Service Facilities - Licensing and Inspection by Counties
Co-Sponsor
2
2
In the House - Hearing 2/16 at 1:00 p.m.

HB0607
Courts - Jurors - State Per Diem Amount
Co-Sponsor
2
2
In the House - Unfavorable Report by Judiciary

HB0612
Manslaughter by Motor Vehicle or Vessel While Under the Influence or Impaired - Penalty
Co-Sponsor
2
2
In the Senate - Hearing 3/30 at 1:00 p.m.

HB0630
Drunk and Drugged Driving - Reinstatement of Revoked License
Co-Sponsor
2
2
In the House - Withdrawn by Sponsor

HB0646 (SB0593)
Family Law - Child Conceived Without Consent - Termination of Parental Rights (Rape Survivor Family Protection Act)
Co-Sponsor
2
2
In the Senate - Favorable with Amendments Report by Judicial Proceedings

HB0719 (SB0522)
Sales and Use Tax - Exemptions - Girl Scouts and Boy Scouts
Co-Sponsor
2
2
In the House - Hearing 3/01 at 1:00 p.m.

HB0729
Taxation - Prohibition on Exemptions and Credits for Organizations Having Known Ties to Terrorism (Homegrown Terrorism Prevention Act)
Co-Sponsor
2
2
In the House - Unfavorable Report by Ways and Means

HB0735 (SB0763)
Manslaughter and Homicide by Vehicle or Vessel
Co-Sponsor
2
2
In the House - Unfavorable Report by Judiciary

HB0751 /CH0629
Criminal Law - Sexual Offenses - Court-Ordered Services Provider
Co-Sponsor
2
2
Approved by the Governor - Chapter 629

HB0773 /CH0630 (SB1008)
Drunk and Drugged Driving - Evidence of Blood Test
Co-Sponsor
2
2
Approved by the Governor - Chapter 630

HB0785 (SB0233/CH0542)
Public Safety - Motorcycle Profiling - Training
Co-Sponsor
2
2
Veto sustained (0-135)

HB0822 /CH0633
Criminal Law - Altering References From Mentally Defective to Substantially Cognitively Impaired Individual
Co-Sponsor
2
2
Approved by the Governor - Chapter 633

HB0847
Criminal Procedure - Crime of Violence - Definition
Co-Sponsor
2
2
In the House - Withdrawn by Sponsor

HB0911
Family Law - Marriage - Age Requirements
Co-Sponsor
2
2
In the Senate - Hearing 3/31 at 1:00 p.m.

HB0950
Labor and Employment - Number of Employees Granted H-1B or L-1 Visa - Disclosure
Co-Sponsor
2
2
In the House - Hearing 3/08 at 1:00 p.m.

HB1019 (SB0229)
Firearms - Handgun Qualification License - Live-Fire Component
Co-Sponsor
2
2
In the House - Hearing 3/15 at 1:00 p.m.

HB1052 (SB0961)
Motor Vehicles - Speed Monitoring Systems - Automated Audits
Co-Sponsor
2
2
In the House - Hearing 3/10 at 1:00 p.m.

HB1323
Criminal Procedure - Sentencing Review - Juvenile Offenders Sentenced as Adults
Co-Sponsor
2
2
In the House - Hearing 3/09 at 1:00 p.m.

HB1342 (SB0945/CH0512)
Drunk Driving Reduction Act of 2016 (Noah's Law)
Co-Sponsor
2
2
In the Senate - Third Reading Passed with Amendments (46-0)

HB1362 (SB0949)
Crimes - Robbery, Burglary, or Theft of Property - Controlled Dangerous Substances
Co-Sponsor
2
2
In the House - Unfavorable Report by Judiciary

HB1364 (SB1039)
Drugged Driving or Operation of Vessel - Polysubstance Abuse
Co-Sponsor
2
2
In the House - Unfavorable Report by Judiciary

HB1374
Hunting and Fishing - Complimentary Licenses - Military and Veterans
Co-Sponsor
2
2
In the House - Unfavorable Report by Environment and Transportation

HB1387 /CH0709 (SB1054/CH0708)
Commercial Northern Snakehead Bowfishing License - Establishment
Co-Sponsor
2
2
Enacted under Article II, Section 17(c) of the Maryland Constitution - Chapter 709

HB1428 (SB0748)
Sustainable Growth and Agricultural Preservation Act - Application
Co-Sponsor
2
2
In the House - Unfavorable Report by Environment and Transportation

HB1624 /CH0526 (SB1104/CH0525)
Transportation - Highways - Heroes Highway
Co-Sponsor
2
2
Approved by the Governor - Chapter 526

HB1641
Vehicle Laws - Proof of Insurance for Motor Vehicles Registered in Another State
Co-Sponsor
2
2
In the House - First Reading House Rules and Executive Nominations

HJ0005
Public Schools - Post-Labor Day Start Date
Co-Sponsor
2
2
In the House - Hearing 2/29 at 1:00 p.m.

HB0449 (SB0375)
Relief From Budget Mandates
By Request - Administration
3
2
In the House - Hearing 3/08 at 1:00 p.m.

HB0450 (SB0386)
Tax Credits - Manufacturing Empowerment Zones
By Request - Administration
3
2
In the House - Hearing 2/23 at 1:00 p.m.

HB0452 (SB0384)
Earned Income Tax Credit - Expansion
By Request - Administration
3
2
In the Senate - Third Reading Passed with Amendments (38-8)

HB0453
Maryland Education Credit
By Request - Administration
3
2
In the House - Hearing 3/07 at 1:00 p.m.

HB0455 (SB0387)
Income Tax Exemption Amount - Elderly Individuals
By Request - Administration
3
2
In the House - Hearing 2/25 at 1:00 p.m.

HB0456 (SB0382)
Prescription Drug Monitoring Program - Revisions
By Request - Administration
3
2
In the House - Hearing 2/18 at 1:00 p.m.

HB0457 (SB0385)
Corporations and Associations - Filing Fees - Reductions
By Request - Administration
3
2
In the House - Unfavorable Report by Economic Matters

HB0458 (SB0380)
General Assembly and Congressional Legislative Redistricting and Apportionment Commission
By Request - Administration
3
2
In the House - Hearing 2/29 at 1:00 p.m.

HB0459 /CH0316 (SB0389)
Birth and Death Certificates - Fee Reduction
By Request - Administration
3
2
Approved by the Governor - Chapter 316

HB0460 (SB0381/CH0146)
Housing and Community Development - Community Development Administration - Student and Residential Mortgage Loans
By Request - Administration
3
2
Veto sustained (0-135)

HB0461 (SB0388)
Crimes - Criminal Gangs - Prohibitions and Funding
By Request - Administration
3
2
In the House - Unfavorable Report by Judiciary

HB0462 /CH0010 (SB0383)
Program Open Space - Transfer Tax Repayment - Use of Funds
By Request - Administration
3
2
Approved by the Governor - Chapter 10

HB0464 (SB0376/CH0144)
Pathways in Technology Early College High (P-TECH) Schools Act of 2016
By Request - Administration
3
2
In the House - Hearing 2/25 at 1:00 p.m. (Ways and Means)

HB1016 /CH0519
Public Safety and Policing Workgroup - Recommendations
By Request - Other
6
2
Approved by the Governor - Chapter 519
Denotes enacted legislation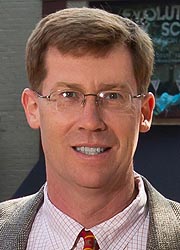 Tenure

First elected to the Maryland House of Delegates in 2014. Member since 2015.
Current Assignments

2015 Judiciary Committee

2015 Criminal Justice Subcommittee of the Judiciary Committee

2015 Civil Law and Procedure Subcommittee of the Judiciary Committee

2015 Public Safety and Policing Workgroup
Public Service

Board of Zoning Appeals for the City of Hagerstown, Chair, 2004-2014; Ethics Commission, City of Hagerstown, 2011-2014; Hagerstown Regional Airport Advisory Commission, Chair, 2007-2013; Organizing Committee 140th Re-enactment of the Battle of Antietam, 2001-2002; Board of Zoning Appeals for Funkstown, 1999-2001; Maryland State's Attorney's Association, Subcommittee for Legislative Issues - Child Abuse, 2010-2014; Strategic Community Impact Plan Commission, Public Safety Subcommittee; Teen Pregnancy Prevention Coalition, Board Member; Heroin and Opioid Emergency Task Force, 2015-.
Memberships

Maryland State's Attorney's Association; Maryland State Bar Association, 1994-1999; Young Lawyer's Association Committee Member, 1995-1997; Washington County Bar Association, 1998-; PenMar Development Corporation, Member and Chair, 1997-2003; Hancock Chamber of Commerce, 1995-1997; Rotary Club of Hancock, 1995-1996; Rotary Club of Long Meadows, 1996-2001; Audubon Society for Central Maryland, 1993-1998.
Biographical Information

Born Baltimore, Maryland, March 29,1967; South Carroll High School, 1985; University of Maryland College Park, B.A. Economics, 1989; University of Baltimore Law School, J.D. 1993; General Law Practice, 1997-2002; Office of the State's Attorney for Washington County, Assistant State's Attorney, 2002-; Narcotics Task Force, Supervising Attorney,2004-2008; Child Advocacy Center, Lead Prosecutor, 2007-; Married, 2 Children.
Last Updated: 10/15/2019 3:27 PM