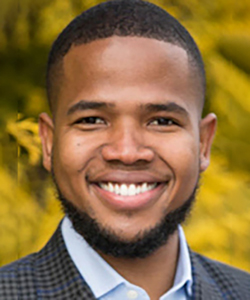 District

39

County

Montgomery

Committee Assignment(s)

Annapolis Info

225 House Office Building
6 Bladen Street
Annapolis, MD 21401
Phone 410-841-3001 | 301-858-3001
Toll-free in MD 1-800-492-7122 ext. 3001
Fax 410-841-3009 | 301-858-3009

Interim Info

225 House Office Building
6 Bladen Street
Annapolis, MD 21401
Phone 410-841-3001 | 301-858-3001
Fax 410-841-3009 | 301-858-3009

Contact

Party

Democrat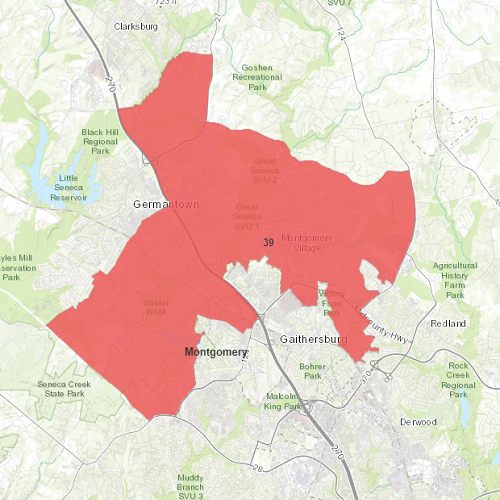 Legislation
Sponsorship Type Sort
Chamber Sort

Bill/Chapter (Cross/Chapter)

Title

State Mental Health Facilities - Staffing Committee and Plan

Sponsorship Type

Primary

1
2
1
2

Bill/Chapter (Cross/Chapter)

Title

Maryland People's Fund - Establishment

Sponsorship Type

Primary

1
2

Bill/Chapter (Cross/Chapter)

Title

Higher Education - Collective Bargaining - Tenured Faculty, Adjunct Faculty, and Graduate Student Employees

Sponsorship Type

Primary

1
2
1
2
1
2

Bill/Chapter (Cross/Chapter)

Title

United States of America - District of Columbia - Statehood

Sponsorship Type

Primary

1
2

Bill/Chapter (Cross/Chapter)

Title

Extension of Electric Vehicle Incentives Act

Sponsorship Type

Co-Sponsor

2
2
2
2
2
2
2
2
2
2
2
2
2
2
2
2
2
2

Bill/Chapter (Cross/Chapter)

Title

Public School Students – Daily Physical Activity (Student Health and Fitness Act)

Sponsorship Type

Co-Sponsor

2
2
2
2
2
2
2
2
2
2
2
2
2
2
2
2

Bill/Chapter (Cross/Chapter)

Title

General Assembly - Fiscal Notes - Environmental Impact Statements

Sponsorship Type

Co-Sponsor

2
2
2
2
2
2
2
2
2
2
2
2
2
2

Bill/Chapter (Cross/Chapter)

Title

Interstate Compact on Washington Area Professional Football Team Franchise Facility Incentives

Sponsorship Type

Co-Sponsor

2
2
2
2
2
2
2
2
2
2
2
2
2
2

Bill/Chapter (Cross/Chapter)

Title

Labor and Employment – Family and Medical Leave Insurance Program – Establishment (Time to Care Act of 2019)

Sponsorship Type

Co-Sponsor

2
2
2
2
2
2
2
2
2
2
2
2
2
2
2
2
2
2
2
2
2
2
2
2
2
2

Bill/Chapter (Cross/Chapter)

Title

Public Schools - Use of Lead Ammunition in School Programs - Prohibition

Sponsorship Type

Co-Sponsor

2
2
2
2
2
2

Bill/Chapter (Cross/Chapter)

Title

Collective Bargaining - Student Athletes

Sponsorship Type

Co-Sponsor

2
2
2
2
2
2
2
2
2
2
2
2
2
2
2
2

Bill/Chapter (Cross/Chapter)

Title

Public Safety - Use of Force De-Escalation Training of Law Enforcement Officers - Reports

Sponsorship Type

Co-Sponsor

2
2

Bill/Chapter (Cross/Chapter)

Title

Commission on 380 Years of African American History in Maryland

Sponsorship Type

Co-Sponsor

2
2
2
2

Bill/Chapter (Cross/Chapter)

Title

Employment Discrimination - Definition of Employer

Sponsorship Type

Co-Sponsor

2
2
2
2
2
2
2
2

Bill/Chapter (Cross/Chapter)

Title

Operation of Uninsured Motor Vehicle - Criminal Penalties

Sponsorship Type

Co-Sponsor

2
2
2
2
2
2
2
2
2
2
2
2
2
2
2
2
2
2
2
2
2
2
2
2
2
2
2
2
2
2

Bill/Chapter (Cross/Chapter)

Title

Education - Community Colleges - Collective Bargaining

Sponsorship Type

Co-Sponsor

2
2
2
2
2
2

Bill/Chapter (Cross/Chapter)

Title

Higher Education - Historically Black Colleges and Universities - Funding

Sponsorship Type

Co-Sponsor

2
2
2
2
2
2
2
2
2
2
2
2
2
2
2
2
2
2

Bill/Chapter (Cross/Chapter)

Title

Criminal Procedure - Probation Before Judgment - Facts Justifying a Finding of Guilt and Suspension of Sentence

Sponsorship Type

Co-Sponsor

2
2
2
2
2
2
2
2
2
2
2
2
2
2
2
2
2
2

Bill/Chapter (Cross/Chapter)

Title

State Government - President Barack Obama Statue - Placement and Commission

Sponsorship Type

Co-Sponsor

2
2

Bill/Chapter (Cross/Chapter)

Title

State House Trust - Lawyer's Mall - Maintenance

Sponsorship Type

Co-Sponsor

2
2
2
2
2
2

Bill/Chapter (Cross/Chapter)

Title

Declaration of Rights - Right of Bodily Integrity and Privacy

Sponsorship Type

Co-Sponsor

2
2

Bill/Chapter (Cross/Chapter)

Title

Labor and Employment - Exemptions From Overtime Pay - Administrative, Executive, or Professional Capacity (Overtime Modernization Act of 2019)

Sponsorship Type

Co-Sponsor

2
2
2
2
2
2

Bill/Chapter (Cross/Chapter)

Title

State Budget

Sponsorship Type

Co-Sponsor

2
2
2
2

Bill/Chapter (Cross/Chapter)

Title

Maryland Transit Administration - Extension of MARC Service - Plans and Report

Sponsorship Type

Co-Sponsor

2
2

Bill/Chapter (Cross/Chapter)

Title

Use of Public Funds - Playground and Athletic Field Surfaces - Authorizations, Preferences, and Prohibitions

Sponsorship Type

Co-Sponsor

2
2

Bill/Chapter (Cross/Chapter)

Title

Election Law – Campaign Contributions – Prohibition

Sponsorship Type

Co-Sponsor

2
2

Bill/Chapter (Cross/Chapter)

Title

Home and Hospital Teaching Program for Students – Report

Sponsorship Type

Co-Sponsor

2
2

Bill/Chapter (Cross/Chapter)

Title

Environment - Hazardous Materials - Disposal of Synthetic Turf and Turf Infill

Sponsorship Type

Co-Sponsor

2
2
2
2
2
2
2
2
2
2

Bill/Chapter (Cross/Chapter)

Title

Department of Housing and Community Development - Social Housing Act of 2019

Sponsorship Type

Co-Sponsor

2
2

Bill/Chapter (Cross/Chapter)

Title

Task Force on Adults With Autism Spectrum Disorder

Sponsorship Type

Co-Sponsor

2
2
2
2

Bill/Chapter (Cross/Chapter)

Title

Vehicle Laws - Mobile Carrying Device - Definition

Sponsorship Type

Co-Sponsor

2
2
2
2
2
2
2
2
2
2

Bill/Chapter (Cross/Chapter)

Title

Procurement - Correctional Facilities - Ex-Offenders

Sponsorship Type

Co-Sponsor

2
2

Bill/Chapter (Cross/Chapter)

Title

Correctional Facilities - Employment - Ex-Offenders

Sponsorship Type

Co-Sponsor

2
2

Bill/Chapter (Cross/Chapter)

Title

Prisoner Labor Pay

Sponsorship Type

Co-Sponsor

2
2
2
2

Bill/Chapter (Cross/Chapter)

Title

Office of Administrative Hearings - Administrative Law Judges - Special Education Law Training

Sponsorship Type

Co-Sponsor

2
2

Bill/Chapter (Cross/Chapter)

Title

Department of Juvenile Services - Juvenile Strategic Reentry Program

Sponsorship Type

Co-Sponsor

2
2
2
2

Bill/Chapter (Cross/Chapter)

Title

Public Safety - Task Force on Missing Persons

Sponsorship Type

Co-Sponsor

2
2

Bill/Chapter (Cross/Chapter)

Title

Natalie M. LaPrade Medical Cannabis Commission Transparency Act of 2019

Sponsorship Type

Co-Sponsor

2
2
2
2
2
2
4
2
Bill/Chapter
(Cross/Chapter)
Title
Sponsorship Type
Sponsorship Type Sort
Chamber Sort
Current Status
Org Committees & Hearings
Opp Committees & Hearings
HB1006
State Mental Health Facilities - Staffing Committee and Plan
Primary
1
2
In the House - Withdrawn by Sponsor

HB1011 (SB1037)
Maryland Police Training and Standards Commission - Uniform Citizen Complaint Process (Anton's Law)
Primary
1
2
In the House - Hearing 2/26 at 1:00 p.m.

HB1089
Maryland People's Fund - Establishment
Primary
1
2
In the House - Hearing 3/01 at 1:00 p.m. (Ways and Means)

HB1143
Higher Education - Collective Bargaining - Tenured Faculty, Adjunct Faculty, and Graduate Student Employees
Primary
1
2
In the House - Hearing 3/01 at 1:30 p.m.

HB1240 (SB0730)
State Personnel – Merit Pay
Primary
1
2
In the Senate - Hearing 4/03 at 1:00 p.m.

HB1244 (SB0330/CH0523)
Public Buildings – Diaper–Changing Facilities
Primary
1
2
In the Senate - Second Reading Passed with Amendments

HJ0007
United States of America - District of Columbia - Statehood
Primary
1
2
In the House - Hearing 2/25 at 2:00 p.m.

HB0072
Extension of Electric Vehicle Incentives Act
Co-Sponsor
2
2
In the House - Withdrawn by Sponsor

HB0073 (SB0236/CH0750)
Jury Service - Qualification Criteria - Criminal Conviction or Charge
Co-Sponsor
2
2
In the House - Hearing 1/30 at 2:00 p.m.

HB0076 /CH0494 (SB0237/CH0493)
Vehicle Laws - Canceled, Revoked, and Suspended Driver's Licenses - Penalties
Co-Sponsor
2
2
Approved by the Governor - Chapter 494

HB0077 /CH0571 (SB0395)
Criminal Law - Decriminalization of Attempted Suicide
Co-Sponsor
2
2
Enacted under Article II, Section 17(c) of the Maryland Constitution - Chapter 571

HB0078 (SB0527/CH0524)
Correctional Services - Inmates - Labor
Co-Sponsor
2
2
Vetoed by the Governor (Duplicative)

HB0085 (SB0313)
General Assembly - Special Election to Fill a Vacancy in Office
Co-Sponsor
2
2
In the House - Hearing 1/31 at 1:00 p.m.

HB0088 /CH0578
Criminal Law and Civil Offenses – Classifications
Co-Sponsor
2
2
Enacted under Article II, Section 17(c) of the Maryland Constitution - Chapter 578

HB0090 (SB0117)
Public Safety - Smoke Detection System Violation - Civil Offense
Co-Sponsor
2
2
In the House - Hearing 1/29 at 1:00 p.m.

HB0102 (SB0442)
Toll Roads, Highways, and Bridges - County Government Consent Requirement - Expansion
Co-Sponsor
2
2
In the House - Hearing 2/07 at 1:00 p.m.

HB0110
Public School Students – Daily Physical Activity (Student Health and Fitness Act)
Co-Sponsor
2
2
In the Senate - Third Reading Passed with Amendments (45-0)

HB0118 /CH0581
Higher Education - Senatorial and Delegate Scholarships - In-State Tuition
Co-Sponsor
2
2
Enacted under Article II, Section 17(c) of the Maryland Constitution - Chapter 581

HB0120 (SB0203)
Natural Resources - No Net Loss of Forest - Definition
Co-Sponsor
2
2
In the House - Hearing 2/06 at 1:30 p.m.

HB0132 (SB0180/CH0428)
Education - Robotics Grant Program - Alterations
Co-Sponsor
2
2
Vetoed by the Governor (Duplicative)

HB0166 /CH0010 (SB0280/CH0011)
Labor and Employment – Payment of Wages – Minimum Wage (Fight for Fifteen)
Co-Sponsor
2
2
Gubernatorial Veto Override - Chapter 10

HB0201 (SB0319/CH0420)
Maryland Transit Administration – State Employees – Free Ridership (Transit Benefit for State Employees)
Co-Sponsor
2
2
Vetoed by the Governor (Duplicative)

HB0214 /CH0422 (SB0144/CH0421)
Victims and Witnesses - U Nonimmigrant Status - Certification of Victim Helpfulness
Co-Sponsor
2
2
Approved by the Governor - Chapter 422

HB0226 (SB0550)
Food Stamp Program - Minimum Benefit for Disabled Individuals - State Supplement
Co-Sponsor
2
2
In the House - Withdrawn by Sponsor

HB0246
General Assembly - Fiscal Notes - Environmental Impact Statements
Co-Sponsor
2
2
In the House - Hearing 2/25 at 2:00 p.m.

HB0248 /CH0595 (SB0181/CH0596)
Education - Child Care Subsidies - Mandatory Funding Level
Co-Sponsor
2
2
Enacted under Article II, Section 17(c) of the Maryland Constitution - Chapter 595

HB0250 (SB0374)
Real Property - Maryland Condominium Act - Priority of Liens
Co-Sponsor
2
2
In the House - Withdrawn by Sponsor

HB0252 (SB0936)
Election Law – Correctional Facilities – Voting Coordinators
Co-Sponsor
2
2
In the Senate - First Reading Education, Health, and Environmental Affairs and Judicial Proceedings

HB0256 (SB0223)
State Department of Education - Guidelines on Trauma-Informed Approach
Co-Sponsor
2
2
In the Senate - First Reading Education, Health, and Environmental Affairs

HB0262 (SB0537)
Higher Education - Tuition Rates - Exemptions
Co-Sponsor
2
2
Vetoed by the Governor (Policy)

HB0294 (SB0621)
Correctional Services - Diminution Credits - Education
Co-Sponsor
2
2
In the House - Hearing 2/12 at 1:00 p.m.

HB0303
Interstate Compact on Washington Area Professional Football Team Franchise Facility Incentives
Co-Sponsor
2
2
In the House - Withdrawn by Sponsor

HB0307 /CH0041
Maryland Lynching Truth and Reconciliation Commission
Co-Sponsor
2
2
Approved by the Governor - Chapter 41

HB0320 (SB0455)
2020 Census Complete Count Commission
Co-Sponsor
2
2
In the House - Withdrawn by Sponsor

HB0322 (SB0606)
Election Law - References to Absentee Voting in Public Communications - Voting by Mail
Co-Sponsor
2
2
In the House - Hearing 2/12 at 1:00 p.m.

HB0336 /CH0001 (SB0391/CH0002)
Civilian Federal Employees – Unemployment Insurance Benefits and Federal Government Shutdown Employee Assistance Loan Fund (Federal Shutdown Paycheck Protection Act)
Co-Sponsor
2
2
Approved by the Governor - Chapter 1

HB0338 /CH0635 (SB0218/CH0636)
Human Services - Food Supplements (Summer SNAP for Children Act)
Co-Sponsor
2
2
Enacted under Article II, Section 17(c) of the Maryland Constitution - Chapter 635

HB0339 (SB0456)
Family Investment Program - Temporary Cash Assistance - Funding
Co-Sponsor
2
2
In the House - Hearing 2/12 at 1:00 p.m.

HB0341
Labor and Employment – Family and Medical Leave Insurance Program – Establishment (Time to Care Act of 2019)
Co-Sponsor
2
2
In the House - Hearing 2/12 at 1:00 p.m.

HB0363 (SB0241)
Evidence - Testimony by Spouse - Violation of Protective Order
Co-Sponsor
2
2
In the House - Withdrawn by Sponsor

HB0364 (SB0909/CH0425)
Health Care Practitioners - Medical Examinations on Anesthetized or Unconscious Patients
Co-Sponsor
2
2
Vetoed by the Governor (Duplicative)

HB0367 (SB0536)
Public Safety - Education - Firearm Funding
Co-Sponsor
2
2
In the Senate - First Reading Education, Health, and Environmental Affairs and Judicial Proceedings

HB0399 (SB0311)
End-of-Life Option Act (Richard E. Israel and Roger "Pip" Moyer Act)
Co-Sponsor
2
2
In the Senate - First Reading Judicial Proceedings

HB0413 (SB0979)
Public Information Act - Personnel and Investigatory Records - Formal Complaints Against Public Employees
Co-Sponsor
2
2
In the House - Withdrawn by Sponsor

HB0417 /CH0310
Water Pollution Control – Notification of Sewer Overflows and Treatment Plant Bypasses – Alteration
Co-Sponsor
2
2
Approved by the Governor - Chapter 310

HB0421 /CH0648 (SB0196/CH0649)
Vehicle Laws - Licenses, Identification Cards, and Moped Operator's Permits - Indication of Applicant's Sex
Co-Sponsor
2
2
Enacted under Article II, Section 17(c) of the Maryland Constitution - Chapter 648

HB0428 /CH0651 (SB0269/CH0652)
Comprehensive Flood Management Grant Program – Awards for Flood Damage and Mandatory Funding
Co-Sponsor
2
2
Enacted under Article II, Section 17(c) of the Maryland Constitution - Chapter 651

HB0443 (SB0121)
Inmates - Life Imprisonment - Parole Reform
Co-Sponsor
2
2
In the House - Hearing 2/19 at 1:00 p.m.

HB0463 (SB0110)
Congressional Districts - Standards (Anti-Gerrymandering of Maryland's Congressional Districts)
Co-Sponsor
2
2
In the House - Unfavorable Report by House Rules and Executive Nominations

HB0481 /CH0365
Criminal Law - Sale of a Minor - Felony
Co-Sponsor
2
2
Approved by the Governor - Chapter 365

HB0517 (SB0460/CH0519)
Crosswalks – Violation of Pedestrian Right–of–Way – Penalty
Co-Sponsor
2
2
In the Senate - Hearing 3/28 at 12:00 p.m.

HB0523
Public Schools - Use of Lead Ammunition in School Programs - Prohibition
Co-Sponsor
2
2
In the House - Withdrawn by Sponsor

HB0527 /CH0370 (SB0290/CH0371)
Public Health – Cottage Food Products – Definition and Sale
Co-Sponsor
2
2
Approved by the Governor - Chapter 370

HB0530 (SB0489)
Ballot Access - Voter Registration - Affiliating With a Party
Co-Sponsor
2
2
In the House - Hearing 2/19 at 1:00 p.m.

HB0548
Collective Bargaining - Student Athletes
Co-Sponsor
2
2
In the House - Withdrawn by Sponsor

HB0565 (SB0363)
Election Law - Voting Systems - Accessibility for Voters With Disabilities
Co-Sponsor
2
2
In the House - Referred to interim study by Ways and Means

HB0566 (SB0932)
Criminal Procedure - Conditions of Pretrial Release - Home Detention Monitoring
Co-Sponsor
2
2
In the House - Hearing 2/19 at 1:00 p.m.

HB0580 (SB0412)
Income Tax - Personal Exemption - Disabled Individuals
Co-Sponsor
2
2
In the House - Hearing 2/20 at 1:00 p.m.

HB0582 (SB0885)
Income Tax Credit - Employers - Eligible Internships
Co-Sponsor
2
2
In the House - Hearing 2/20 at 1:00 p.m.

HB0584 (SB0263)
Earned Income Tax Credit - Individuals Without Qualifying Children - Eligibility and Refundability
Co-Sponsor
2
2
In the House - Hearing 2/20 at 1:00 p.m.

HB0585 (SB0262)
Earned Income Tax Credit - Individuals Without Qualifying Children - Calculation and Refundability
Co-Sponsor
2
2
In the House - Hearing 2/20 at 1:00 p.m.

HB0633 /CH0674 (SB0396/CH0675)
Higher Education - Legal Representation Fund for Title IX Proceedings - Established
Co-Sponsor
2
2
Enacted under Article II, Section 17(c) of the Maryland Constitution - Chapter 674

HB0635
Public Safety - Use of Force De-Escalation Training of Law Enforcement Officers - Reports
Co-Sponsor
2
2
In the House - Unfavorable Report by Judiciary

HB0644
Commission on 380 Years of African American History in Maryland
Co-Sponsor
2
2
In the House - Hearing 2/26 at 1:00 p.m.

HB0652 /CH0678 (SB0471/CH0679)
Agriculture - Use of Antimicrobial Drugs - Limitations and Reporting Requirements
Co-Sponsor
2
2
Enacted under Article II, Section 17(c) of the Maryland Constitution - Chapter 678

HB0661
Employment Discrimination - Definition of Employer
Co-Sponsor
2
2
In the House - Hearing 2/19 at 1:00 p.m.

HB0663 (SB0781)
Public-Private Partnership Projects - Real Property Acquisition - Prohibition
Co-Sponsor
2
2
In the House - Hearing 2/26 at 1:00 p.m. (Environment and Transportation) and Hearing canceled (Appropriations)

HB0668 (SB0641)
Public School Construction - Maryland Stadium Authority - Montgomery County and Other School Systems With Significant Enrollment Growth
Co-Sponsor
2
2
In the House - Unfavorable Report by Appropriations

HB0669 (SB0387)
Environment - Water Quality Certifications (Pipeline and Water Protection Act of 2019)
Co-Sponsor
2
2
In the House - Unfavorable Report by Economic Matters

HB0675
Operation of Uninsured Motor Vehicle - Criminal Penalties
Co-Sponsor
2
2
In the House - Withdrawn by Sponsor

HB0685 /CH0280 (SB0421/CH0281)
Video Lottery Terminals - Minority Business Participation Goals - Enforcement and Reporting
Co-Sponsor
2
2
Approved by the Governor - Chapter 280

HB0690 (SB0734/CH0512)
Education - Students With Reading Difficulties - Screenings and Interventions
Co-Sponsor
2
2
In the House - Hearing 2/21 at 1:00 p.m.

HB0693 (SB0746)
Public Safety - Correctional Facilities - Mental Disorder Screening
Co-Sponsor
2
2
In the House - Hearing 2/26 at 1:00 p.m.

HB0694 (SB0823)
Juvenile Proceedings - Fines, Fees, and Costs
Co-Sponsor
2
2
In the House - Hearing 2/21 at 1:00 p.m.

HB0695 (SB0788)
Transportation Climate Accountability Act of 2019
Co-Sponsor
2
2
In the House - Hearing 2/26 at 1:00 p.m. (Environment and Transportation)

HB0696 (SB0430)
Maryland Health Care Commission - Authorized Prescribers - Reporting of Financial Gratuities or Incentives
Co-Sponsor
2
2
In the House - Withdrawn by Sponsor

HB0697 /CH0418 (SB0868/CH0417)
Health Insurance – Consumer Protections and Maryland Health Insurance Coverage Protection Commission
Co-Sponsor
2
2
Approved by the Governor - Chapter 418

HB0715 (SB0419)
Correctional Services - Prerelease Unit for Women - Requirement to Operate
Co-Sponsor
2
2
In the House - Hearing 2/26 at 1:00 p.m.

HB0725 /CH0691 (SB0766)
Public Schools - Student Discipline - Restorative Approaches
Co-Sponsor
2
2
Enacted under Article II, Section 17(c) of the Maryland Constitution - Chapter 691

HB0730 (SB0660)
Electric Industry - Community Choice Aggregation
Co-Sponsor
2
2
In the House - Referred to interim study by Economic Matters

HB0734 /CH0023 (SB0689/CH0024)
Criminal Law - Labor Trafficking (Anti-Exploitation Act of 2019)
Co-Sponsor
2
2
Approved by the Governor - Chapter 23

HB0740 (SB0882)
Criminal Law – Firearms – Computer–Aided Fabrication and Serial Number (3–D Printed Firearms )
Co-Sponsor
2
2
In the Senate - First Reading Judicial Proceedings

HB0745 (SB0809/CH0324)
Correctional Facilities - Restrictive Housing - Pregnant Inmates
Co-Sponsor
2
2
In the Senate - Rereferred to Judicial Proceedings

HB0758 (SB0659)
Criminal Procedure - Pretrial Release - Reimbursement of Special Condition Costs
Co-Sponsor
2
2
In the House - Hearing 2/26 at 1:00 p.m.

HB0766
Education - Community Colleges - Collective Bargaining
Co-Sponsor
2
2
In the House - Withdrawn by Sponsor

HB0767 (SB0696)
Collective Bargaining - Chancellor of the University System of Maryland - Negotiations
Co-Sponsor
2
2
In the House - Withdrawn by Sponsor

HB0768 /CH0692 (SB0759)
Health - Prescription Drug Affordability Board
Co-Sponsor
2
2
Enacted under Article II, Section 17(c) of the Maryland Constitution - Chapter 692

HB0779
Higher Education - Historically Black Colleges and Universities - Funding
Co-Sponsor
2
2
In the House - Withdrawn by Sponsor

HB0786 (SB0737)
Public Safety – Rifles and Shotguns – Secondary Transactions
Co-Sponsor
2
2
In the House - Conference Committee Appointed

HB0810 (SB0870/CH0432)
Income Tax - Child and Dependent Care Tax Credit - Alterations
Co-Sponsor
2
2
Vetoed by the Governor (Duplicative)

HB0813 (SB0814)
Drunk Driving - Administrative Per Se Offenses - Ignition Interlock System Program
Co-Sponsor
2
2
In the House - Hearing 2/27 at 1:00 p.m.

HB0814 /CH0423 (SB0802/CH0424)
Maryland Easy Enrollment Health Insurance Program
Co-Sponsor
2
2
Approved by the Governor - Chapter 423

HB0822 /CH0697 (SB0711/CH0698)
University System of Maryland - Regular Employees - Grievance Procedures and Disciplinary Actions
Co-Sponsor
2
2
Enacted under Article II, Section 17(c) of the Maryland Constitution - Chapter 697

HB0828 (SB0836)
Criminal Law - Drug Paraphernalia - Prevention of HIV and Viral Hepatitis
Co-Sponsor
2
2
In the House - Hearing 3/05 at 1:00 p.m.

HB0838 /CH0475 (SB0752)
Food Supplement Program - Restaurant Meals Program
Co-Sponsor
2
2
Approved by the Governor - Chapter 475

HB0839 (SB0779)
Division of Parole and Probation - Central Home Detention Unit - Powers
Co-Sponsor
2
2
In the Senate - First Reading Judicial Proceedings

HB0845
Criminal Procedure - Probation Before Judgment - Facts Justifying a Finding of Guilt and Suspension of Sentence
Co-Sponsor
2
2
In the House - Hearing 3/13 at 1:00 p.m.

HB0856 (SB0953)
Health Care Facilities - Hospitals and Related Institutions - Discrimination Protections
Co-Sponsor
2
2
In the House - Hearing 3/04 at 3:00 p.m.

HB0876 /CH0506 (SB0798/CH0507)
Higher Education - Policy on Student Concerns About Athletic Programs and Activities
Co-Sponsor
2
2
Approved by the Governor - Chapter 506

HB0885 /CH0377
Transportation - Vision Zero - Establishment
Co-Sponsor
2
2
Approved by the Governor - Chapter 377

HB0893 (SB0472/CH0220)
General Provisions – Commemorative Months – Caribbean Heritage Month
Co-Sponsor
2
2
In the Senate - First Reading Senate Rules

HB0911 /CH0553 (SB0930)
Workgroup to Study Shelter and Supportive Services for Unaccompanied Homeless Minors
Co-Sponsor
2
2
Approved by the Governor - Chapter 553

HB0913 (SB0817)
Correctional Facilities and Police Officers – Procedures – Immigration Status
Co-Sponsor
2
2
In the House - Hearing 3/05 at 1:00 p.m.

HB0977 (SB0833)
Criminal Procedure - Expungement - Expansion
Co-Sponsor
2
2
In the House - Hearing 3/05 at 1:00 p.m.

HB0994 (SB0839)
Labor and Employment - Criminal Record Screening Practices (Ban the Box)
Co-Sponsor
2
2
Vetoed by the Governor (Policy)

HB0995
State Government - President Barack Obama Statue - Placement and Commission
Co-Sponsor
2
2
In the House - Hearing 2/26 at 1:00 p.m.

HB0999
State House Trust - Lawyer's Mall - Maintenance
Co-Sponsor
2
2
In the House - Hearing 3/05 at 1:00 p.m.

HB1001 /CH0526 (SB0774/CH0527)
Correctional Services - Restrictive Housing - Reporting by Correctional Units and Requirements Relating to Minors
Co-Sponsor
2
2
Approved by the Governor - Chapter 526

HB1027 /CH0325 (SB0736/CH0326)
Criminal Law - Child Pornography
Co-Sponsor
2
2
Approved by the Governor - Chapter 325

HB1031
Declaration of Rights - Right of Bodily Integrity and Privacy
Co-Sponsor
2
2
In the House - Withdrawn by Sponsor

HB1040
Labor and Employment - Exemptions From Overtime Pay - Administrative, Executive, or Professional Capacity (Overtime Modernization Act of 2019)
Co-Sponsor
2
2
In the House - Unfavorable Report by Economic Matters

HB1062 (SB0397)
General Provisions - Commemorative Days - Freedom of the Press Day
Co-Sponsor
2
2
In the House - Withdrawn by Sponsor

HB1087 (SB0871)
Public Health - Healthy Maryland Program - Establishment
Co-Sponsor
2
2
In the House - Withdrawn by Sponsor

HB1108
State Budget
Co-Sponsor
2
2
In the House - Hearing 3/12 at 1:00 p.m.

HB1115 (SB0515/CH0457)
Community Colleges - Workforce Readiness Grant Program - Established
Co-Sponsor
2
2
Vetoed by the Governor (Duplicative)

HB1117
Maryland Transit Administration - Extension of MARC Service - Plans and Report
Co-Sponsor
2
2
In the House - Withdrawn by Sponsor

HB1118
Use of Public Funds - Playground and Athletic Field Surfaces - Authorizations, Preferences, and Prohibitions
Co-Sponsor
2
2
In the House - Hearing 3/12 at 1:00 p.m.

HB1130
Election Law – Campaign Contributions – Prohibition
Co-Sponsor
2
2
In the House - Withdrawn by Sponsor

HB1137
Home and Hospital Teaching Program for Students – Report
Co-Sponsor
2
2
In the Senate - Hearing 3/27 at 1:00 p.m.

HB1142
Environment - Hazardous Materials - Disposal of Synthetic Turf and Turf Infill
Co-Sponsor
2
2
In the House - Withdrawn by Sponsor

HB1144 /CH0564 (SB0964)
County Boards of Education - Equal Access to Public Services for Individuals With Limited English Proficiency
Co-Sponsor
2
2
Approved by the Governor - Chapter 564

HB1158 (SB0516/CH0757)
Clean Energy Jobs
Co-Sponsor
2
2
In the House - Hearing 3/08 at 1:00 p.m.

HB1161 (SB0574/CH0306)
Department of Commerce – Small Business Innovation Research and Technology Transfer – Study
Co-Sponsor
2
2
In the Senate - First Reading Senate Rules

HB1165 (SB0718)
State Government – Government Agents – Requests for and Use of Immigration Status Information
Co-Sponsor
2
2
In the Senate - First Reading Judicial Proceedings

HB1178
Department of Housing and Community Development - Social Housing Act of 2019
Co-Sponsor
2
2
In the House - Withdrawn by Sponsor

HB1197
Task Force on Adults With Autism Spectrum Disorder
Co-Sponsor
2
2
In the House - Hearing 3/11 at 2:00 p.m.

HB1201 (SB0972)
Task Force on Educational Outcomes of Pregnant and Parenting Students in High School and GED Programs
Co-Sponsor
2
2
In the House - Hearing 2/22 at 1:00 p.m.

HB1207
Vehicle Laws - Mobile Carrying Device - Definition
Co-Sponsor
2
2
In the House - Withdrawn by Sponsor

HB1217 (SB0497)
Pharmacists - Aids for the Cessation of Tobacco Product Use - Prescribing and Dispensing
Co-Sponsor
2
2
In the House - Withdrawn by Sponsor

HB1223 (SB0221)
Workgroup on Establishing an Independent School Board for the Juvenile Services Education System
Co-Sponsor
2
2
In the House - Hearing 2/21 at 1:00 p.m. (Judiciary)

HB1225 (SB0266)
Parking for Individuals With Disabilities - Continuing Care Retirement Facility - Time Limitation
Co-Sponsor
2
2
In the House - Withdrawn by Sponsor

HB1226 (SB0558)
Community Career Centers for 21st-Century Jobs
Co-Sponsor
2
2
In the House - Withdrawn by Sponsor

HB1234
Procurement - Correctional Facilities - Ex-Offenders
Co-Sponsor
2
2
In the House - Withdrawn by Sponsor

HB1238
Correctional Facilities - Employment - Ex-Offenders
Co-Sponsor
2
2
In the House - Hearing 3/12 at 1:00 p.m.

HB1265
Prisoner Labor Pay
Co-Sponsor
2
2
In the House - Unfavorable Report by Economic Matters

HB1273 (SB0599)
Immigration Enforcement – Public Schools, Hospitals, and Courthouses – Policies
Co-Sponsor
2
2
In the Senate - First Reading Judicial Proceedings and Education, Health, and Environmental Affairs

HB1275
Office of Administrative Hearings - Administrative Law Judges - Special Education Law Training
Co-Sponsor
2
2
In the House - Withdrawn by Sponsor

HB1344
Department of Juvenile Services - Juvenile Strategic Reentry Program
Co-Sponsor
2
2
In the Senate - Hearing 3/26 at 12:00 p.m.

HB1349 /CH0542
Public Schools - Students With Sickle Cell Disease - Revisions
Co-Sponsor
2
2
Approved by the Governor - Chapter 542

HB1417
Public Safety - Task Force on Missing Persons
Co-Sponsor
2
2
In the House - Hearing 4/05 at 1:00 p.m.

HB1424
Natalie M. LaPrade Medical Cannabis Commission Transparency Act of 2019
Co-Sponsor
2
2
In the House - First Reading House Rules and Executive Nominations

HJ0002 (SJ0001)
United States Constitution - Amendments Convention - Democracy Amendment
Co-Sponsor
2
2
In the House - Withdrawn by Sponsor

HJ0009 /JR0001 (SJ0002/JR0002)
Freedom of the Press Day
Co-Sponsor
2
2
Signed by the President and the Speaker - Joint Resolution 1

HB0397 /CH0301 (SB0339/CH0302)
Public Safety - 9-1-1 Emergency Telephone System (Carl Henn's Law)
By Request - Committee
4
2
Approved by the Governor - Chapter 301
Denotes enacted legislation
Legislative Bond Initiatives
Project Name

Status

Introduced

House Sponsors

Senate Sponsors

County

Montgomery

Amount Requested

$82,000

House Initiative

$91,000

Senate Initiative

Other Funding

Total Funding

$91,000
| Project Name | Status | House Sponsors | Senate Sponsors | County | Amount Requested | House Initiative | Senate Initiative | Other Funding | Total Funding |
| --- | --- | --- | --- | --- | --- | --- | --- | --- | --- |
| Boys and Girls Clubs of Greater Washington | Introduced | | | Montgomery | $82,000 | $91,000 | | | $91,000 |
| Museum of Banking History | Withdrawn | | | Montgomery | $220,000 | | | | $0 |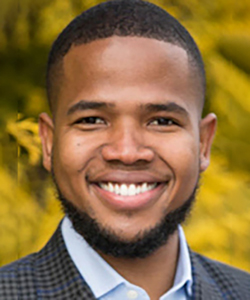 Tenure

First elected to the Maryland House of Delegates in 2018. Member of the House since January 9, 2019.
Current Assignments

2019 Appropriations Committee

2019 Public Safety and Administration Subcommittee of the Appropriations Committee

2019 Oversight Committee on Pensions of the Appropriations Committee

2019 Treasurer, Maryland Legislative Latino Caucus

2019 Legislative Black Caucus of Maryland
Memberships

President, Association of Black Democrats of Montgomery County; New Leaders Council Maryland, Advisory Board; Phi Beta Sigma Fraternity.
Awards

100 Emerging Leaders to Watch, National Black Justice Coalition, 2015.
Biographical Information

Born, October 23, 1990, Trinidad and Tobago; Montgomery College, A.A., International Relations; University of Maryland Baltimore County, B.A., Political Science and Public Policy; Field Representative,Municipal and County Government Employees Organization (MCGEO); Fellow, Maryland New Leaders Council, 2016; Business Development Manager, Commercial Real Estate, Baltimore.
Last Updated: 11/8/2019 10:50 AM