Delegate Vanessa E. Atterbeary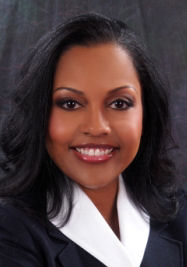 District

13

County

Howard

Committee Assignment(s)

Annapolis Info

424 House Office Building
6 Bladen Street
Annapolis, MD 21401
Phone 410-841-3471 | 301-858-3471
Toll-free in MD

Interim Info

424 House Office Building
6 Bladen Street
Annapolis, MD 21401
Phone 410-841-3471 | 301-858-3471

Contact

Party

Democrat
Legislation
Sponsorship Type Sort
Chamber Sort
1
2
2
2
2
2
2
2
2
2
2
2

Bill/Chapter (Cross/Chapter)

Title

Family Law - Domestic Violence - Definition of Abuse

Sponsorship Type

Co-Sponsor

2
2
2
2
2
2

Bill/Chapter (Cross/Chapter)

Title

Courts - Jury Service - Excusal

Sponsorship Type

Co-Sponsor

2
2
2
2
2
2
2
2
2
2
2
2
2
2
2
2

Bill/Chapter (Cross/Chapter)

Title

Criminal Procedure - Government-Funded Legal Representation - Initial Appearance

Sponsorship Type

Co-Sponsor

2
2
2
2
2
2

Bill/Chapter (Cross/Chapter)

Title

Commercial Bail Data Analysis

Sponsorship Type

Co-Sponsor

2
2
2
2
2
2
2
2
2
2

Bill/Chapter (Cross/Chapter)

Title

School Bus Monitoring Cameras - Civil Penalty

Sponsorship Type

Co-Sponsor

2
2
2
2

Bill/Chapter (Cross/Chapter)

Title

Public Safety - Law Enforcement - K-9 Law Enforcement Officers Act

Sponsorship Type

Co-Sponsor

2
2
2
2
2
2
2
2
2
2
2
2
2
2

Bill/Chapter (Cross/Chapter)

Title

Natural Resources - Trade in Ivory and Rhinoceros Horn - Prohibition

Sponsorship Type

Co-Sponsor

2
2

Bill/Chapter (Cross/Chapter)

Title

Vehicle Laws - Evidence of Required Security - Carrying While Operating Vehicle

Sponsorship Type

Co-Sponsor

2
2

Bill/Chapter (Cross/Chapter)

Title

State Personnel - Innovative Idea Awards Program - Additional Cash Awards

Sponsorship Type

Co-Sponsor

2
2

Bill/Chapter (Cross/Chapter)

Title

Criminal Law - Cyberstalking - Penalties

Sponsorship Type

Co-Sponsor

2
2
2
2
2
2
2
2
2
2

Bill/Chapter (Cross/Chapter)

Title

Drunk Driving Reduction Act of 2015

Sponsorship Type

Co-Sponsor

2
2

Bill/Chapter (Cross/Chapter)

Title

Civil Actions - Immunity From Liability - Emergency Medical Care for Drug Overdose

Sponsorship Type

Co-Sponsor

2
2

Bill/Chapter (Cross/Chapter)

Title

Criminal Law - Human Trafficking - Affirmative Defense

Sponsorship Type

Co-Sponsor

2
2
2
2
2
2
2
2
2
2
2
2
2
2

Bill/Chapter (Cross/Chapter)

Title

Circuit Court Judges - Election, Qualifications, and Term of Office

Sponsorship Type

Co-Sponsor

2
2

Bill/Chapter (Cross/Chapter)

Title

Environment - Crude Oil Rail Transport - Risk Assessment and Accident Prevention Study

Sponsorship Type

Co-Sponsor

2
2
2
2
2
2

Bill/Chapter (Cross/Chapter)

Title

Civil Penalties for Shoplifting and Employee Theft - Repeal

Sponsorship Type

Co-Sponsor

2
2
2
2
2
2
4
2
6
2
Bill/Chapter
(Cross/Chapter)
Title
Sponsorship Type
Sponsorship Type Sort
Chamber Sort
Current Status
Org Committees & Hearings
Opp Committees & Hearings
HB0390 /CH0418 (SB0270)
Protective Order and Peace Order Petitions - Maryland Residents
Primary
1
2
Approved by the Governor - Chapter 418

HB0180 /CH0227 (SB0182)
Video Lottery Terminal Revenues - Purse Dedication Account - Standardbred Racetrack Operating Loss Assistance
Co-Sponsor
2
2
Approved by the Governor - Chapter 227

HB0197 /CH0406 (SB0295)
Prince George's County - Education - Youth Wellness Leadership Pilot Program
Co-Sponsor
2
2
Approved by the Governor - Chapter 406

HB0198 (SB0294)
Education - Youth Wellness Leadership Pilot Program
Co-Sponsor
2
2
In the House - Withdrawn by Sponsor

HB0215 (SB0183/CH0477)
Education - Geographic Cost of Education - Requirement
Co-Sponsor
2
2
In the House - Favorable with Amendments Report by Ways and Means

HB0225 (SB0269/CH0335)
Domestic Violence - Additional Relief
Co-Sponsor
2
2
Veto sustained (0-141)

HB0227
Family Law - Domestic Violence - Definition of Abuse
Co-Sponsor
2
2
In the House - Unfavorable Report by Judiciary

HB0229 (SB0604/CH0043)
Human Relations - Employment Discrimination - Protection for Interns
Co-Sponsor
2
2
Veto sustained (0-141)

HB0236 /CH0410 (SB0705)
Criminal Law - Assault - First Responders
Co-Sponsor
2
2
Approved by the Governor - Chapter 410

HB0260
Courts - Jury Service - Excusal
Co-Sponsor
2
2
In the House - Hearing 2/18 at 1:00 p.m.

HB0261 (SB0574)
Sales and Use Tax - Bottled Water - Exemption
Co-Sponsor
2
2
In the House - Unfavorable Report by Ways and Means

HB0263 /CH0233
Domestic Violence - Permanent Protective Orders - Conspiracy or Solicitation to Commit Murder
Co-Sponsor
2
2
Approved by the Governor - Chapter 233

HB0284 /CH0082
Election Law - Local Petitions - Advance Determination of Sufficiency of Local Law or Charter Amendment Summary
Co-Sponsor
2
2
Approved by the Governor - Chapter 82

HB0301 (SB0414)
Public Safety - Segregated Confinement - Report
Co-Sponsor
2
2
In the House - Unfavorable Report by Judiciary

HB0340 /CH0241 (SB0889)
General Provisions - Commemorative Days - Thurgood Marshall Day
Co-Sponsor
2
2
Approved by the Governor - Chapter 241

HB0346 /CH0414
Court Personnel - Altering References from Master to Magistrate
Co-Sponsor
2
2
Approved by the Governor - Chapter 414

HB0360 (SB0528)
Criminal Procedure - Seizure and Forfeiture
Co-Sponsor
2
2
In the Senate - Third Reading Passed (87-51)

HB0361
Criminal Procedure - Government-Funded Legal Representation - Initial Appearance
Co-Sponsor
2
2
In the House - First Reading Judiciary

HB0382 /CH0244
Sexual Assault Survivors' Right to Know Act
Co-Sponsor
2
2
Approved by the Governor - Chapter 244

HB0385 (SB0040)
Labor and Employment - Maryland Healthy Working Families Act
Co-Sponsor
2
2
In the House - Hearing 2/13 at 12:30 p.m.

HB0397
Commercial Bail Data Analysis
Co-Sponsor
2
2
In the House - Unfavorable Report by Judiciary

HB0449 /CH0481 (SB0409/CH0480)
Environment - Hydraulic Fracturing - Regulations
Co-Sponsor
2
2
Enacted under Article II, Section 17(c) of the Maryland Constitution - Chapter 481

HB0452 /CH0421 (SB0497)
Commission to Review Maryland's Use of Assessments and Testing in Public Schools
Co-Sponsor
2
2
Approved by the Governor - Chapter 421

HB0456 /CH0091 (SB0521)
Workgroup to Study Safe Harbor Policy for Youth Victims of Human Trafficking
Co-Sponsor
2
2
Approved by the Governor - Chapter 91

HB0466 /CH0053 (SB0802/CH0052)
Transportation - Dedication of Structures (Hero's Highway Act)
Co-Sponsor
2
2
Approved by the Governor - Chapter 53

HB0471
School Bus Monitoring Cameras - Civil Penalty
Co-Sponsor
2
2
In the Senate - Hearing 3/31 at 1:00 p.m.

HB0503 (SB0078)
Rape Survivor Family Protection Act
Co-Sponsor
2
2
In the House - Hearing 2/19 at 1:00 p.m.

HB0505
Public Safety - Law Enforcement - K-9 Law Enforcement Officers Act
Co-Sponsor
2
2
In the Senate - Unfavorable Report by Judicial Proceedings

HB0535 /CH0430 (SB0538)
Blind or Visually Impaired Children - Individualized Education Programs - Orientation and Mobility Instruction
Co-Sponsor
2
2
Approved by the Governor - Chapter 430

HB0541 /CH0431
Public Service Commission - Attachments to Utility Poles - Study
Co-Sponsor
2
2
Approved by the Governor - Chapter 431

HB0551 (SB0620)
Community Cleanup and Greening Act of 2015
Co-Sponsor
2
2
In the House - Withdrawn by Sponsor

HB0580 /CH0437 (SB0198)
Health Care Disparities, Cultural and Linguistic Competency, and Health Literacy - Recommended Courses
Co-Sponsor
2
2
Approved by the Governor - Chapter 437

HB0595 (SB0529)
Special Elections for United States Senate Vacancies Act
Co-Sponsor
2
2
In the House - Hearing 3/04 at 1:00 p.m.

HB0606 (SB0477/CH0354)
Domestic Violence - Persons Eligible for Relief
Co-Sponsor
2
2
In the House - Third Reading Passed (137-0)

HB0713
Natural Resources - Trade in Ivory and Rhinoceros Horn - Prohibition
Co-Sponsor
2
2
In the House - Unfavorable Report by Judiciary

HB0717
Vehicle Laws - Evidence of Required Security - Carrying While Operating Vehicle
Co-Sponsor
2
2
In the House - Referred to interim study by Environment and Transportation

HB0718
State Personnel - Innovative Idea Awards Program - Additional Cash Awards
Co-Sponsor
2
2
In the House - Hearing 3/10 at 1:00 p.m.

HB0761
Criminal Law - Cyberstalking - Penalties
Co-Sponsor
2
2
In the House - Unfavorable Report by Judiciary

HB0788 (SB0669)
Maryland Loan Assistance Repayment Program for Orphans and Foster Care Recipients
Co-Sponsor
2
2
In the House - Hearing 3/05 at 1:00 p.m.

HB0807 (SB0277)
Family Law - Protective Orders - Additional Relief
Co-Sponsor
2
2
In the Senate - First Reading Judicial Proceedings

HB0838 /CH0483 (SB0416/CH0482)
Health Insurance - Coverage for Infertility Services
Co-Sponsor
2
2
Enacted under Article II, Section 17(c) of the Maryland Constitution - Chapter 483

HB0850 (SB0448)
Congressional Districts - Standards and Process
Co-Sponsor
2
2
In the House - Hearing 3/02 at 1:00 p.m.

HB0872
Drunk Driving Reduction Act of 2015
Co-Sponsor
2
2
In the House - Hearing 3/04 at 1:15 p.m.

HB0898
Civil Actions - Immunity From Liability - Emergency Medical Care for Drug Overdose
Co-Sponsor
2
2
In the House - Unfavorable Report by Judiciary

HB0905
Criminal Law - Human Trafficking - Affirmative Defense
Co-Sponsor
2
2
In the House - Hearing 3/03 at 1:00 p.m.

HB0947 /CH0467 (SB0251)
Professional Standards and Teacher Education Board - School Counselors - Certification Renewal Requirement (Lauryn's Law)
Co-Sponsor
2
2
Approved by the Governor - Chapter 467

HB0949 (SB0471)
Task Force to Study the Provision of Health Care Coverage to Uninsured Marylanders
Co-Sponsor
2
2
In the House - Withdrawn by Sponsor

HB0969 (SB0688)
Labor and Employment - Fair Scheduling Act
Co-Sponsor
2
2
In the House - Withdrawn by Sponsor

HB0992 (SB0672)
Public and Nonpublic Schools - Student Diabetes Management Program
Co-Sponsor
2
2
In the House - Hearing 3/13 at 1:00 p.m.

HB1022 (SB0609)
State Government - Office of the Child Welfare Ombudsman - Establishment
Co-Sponsor
2
2
In the House - Hearing 3/19 at 1:00 p.m.

HB1051 (SB0424)
Labor and Employment - Equal Pay for Equal Work
Co-Sponsor
2
2
In the House - Withdrawn by Sponsor

HB1071
Circuit Court Judges - Election, Qualifications, and Term of Office
Co-Sponsor
2
2
In the House - Withdrawn by Sponsor

HB1073
Environment - Crude Oil Rail Transport - Risk Assessment and Accident Prevention Study
Co-Sponsor
2
2
In the Senate - Hearing 4/08 at 1:00 p.m.

HB1083 (SB0550)
Child Custody - Legal Decision Making and Parenting Time
Co-Sponsor
2
2
In the House - Hearing 3/05 at 1:00 p.m.

HB1086 (SB0132)
Speed Monitoring Systems - Local Designees - Hearing and Approval
Co-Sponsor
2
2
In the House - Withdrawn by Sponsor

HB1239
Civil Penalties for Shoplifting and Employee Theft - Repeal
Co-Sponsor
2
2
In the House - Conference Committee Appointed

HJ0002 (SJ0002)
United States Constitution - Democracy Amendment
Co-Sponsor
2
2
In the Senate - First Reading Senate Rules

HJ0008 (SJ0003)
Honoring the Surviving Human Trafficking Victims of Asia and the Pacific Islands During World War II
Co-Sponsor
2
2
In the House - Hearing 3/30 at 3:00 p.m.

HB0368 /CH0360 (SB0214)
Civil Actions - Immunity From Liability - Emergency Medical Care for Drug Overdose
By Request - Committee
4
2
Approved by the Governor - Chapter 360

HB0405 (SB0374/CH0165)
Maryland False Claims Act
By Request - Other
6
2
Veto sustained (0-141)
Denotes enacted legislation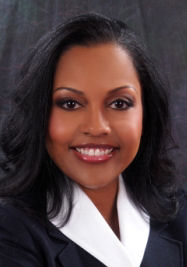 Tenure

First elected to the House of Delegates in 2014. Member of the House since 2015.
Current Assignments

2015 Judiciary Committee

2015 Family Law Subcommittee of the Judiciary Committee

2015 Juvenile Law Subcommittee of the Judiciary Committee

2015 Public Safety and Policing Workgroup

2015 Women Legislators of Maryland

2015 Legislative Black Caucus
Public Service

Governor's Workforce Investment Board, 2015-.
Memberships

Maryland State Bar Association; District of Columbia Bar Association; The Links, Inc. (Vice-President); Alpha Kappa Alpha Sorority, Inc.; Maryland National Organization for Women; Montgomery County Commission for Women (Past President); National Association Commission for Women; Leadership Montgomery, 2010-; Leadership Maryland, 2012-.
Biographical Information

Born, Columbia, Maryland, June 24, 1975; Atholton High School 1993; College of William and Mary, B.A., Government 1997; Villanova University School of Law, J.D. 2000; KRA Corporation, Corporate Counsel 2009 -; Office of the Attorney General of the District of Columbia, Assistant Attorney General 2007-2009; 3 children.
Last Updated: 10/15/2019 3:25 PM