Delegate Vanessa E. Atterbeary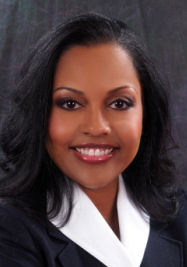 District

13

County

Howard

Committee Assignment(s)

Annapolis Info

424 House Office Building
6 Bladen Street
Annapolis, MD 21401
Phone 410-841-3471 | 301-858-3471
Toll-free in MD

Interim Info

424 House Office Building
6 Bladen Street
Annapolis, MD 21401
Phone 410-841-3471 | 301-858-3471

Contact

Party

Democrat
Legislation
Sponsorship Type Sort
Chamber Sort
1
2
1
2
1
2
1
2

Bill/Chapter (Cross/Chapter)

Title

Corporations and Associations - Annual Reports - Filing Fees (Filing Fee Fairness Act of 2017)

Sponsorship Type

Primary

1
2

Bill/Chapter (Cross/Chapter)

Title

Family Law - Marriage - Age Requirements

Sponsorship Type

Primary

1
2

Bill/Chapter (Cross/Chapter)

Title

Family Law - Domestic Violence - Permanent Final Protective Orders

Sponsorship Type

Primary

1
2
1
2

Bill/Chapter (Cross/Chapter)

Title

Education - County Boards of Education - Removal of County Superintendents

Sponsorship Type

Primary

1
2
2
2

Bill/Chapter (Cross/Chapter)

Title

Maryland Police Training and Standards Commission - Guidelines for Use of Electronic Control Devices

Sponsorship Type

Co-Sponsor

2
2
2
2

Bill/Chapter (Cross/Chapter)

Title

Vehicle Laws - Use of Handheld Telephone While Driving - Penalty

Sponsorship Type

Co-Sponsor

2
2
2
2

Bill/Chapter (Cross/Chapter)

Title

Adult Protective Services - Investigation - Time Period Increase

Sponsorship Type

Co-Sponsor

2
2
2
2
2
2
2
2
2
2
2
2
2
2
2
2
2
2

Bill/Chapter (Cross/Chapter)

Title

Manslaughter and Homicide by Vehicle or Vessel - Penalties

Sponsorship Type

Co-Sponsor

2
2
2
2
2
2
2
2
2
2
2
2
2
2
2
2
2
2

Bill/Chapter (Cross/Chapter)

Title

Criminal Procedure - Victims and Witnesses - Out of Court Statement of Child Victim

Sponsorship Type

Co-Sponsor

2
2
2
2

Bill/Chapter (Cross/Chapter)

Title

Public Safety - Maryland Police Training and Standards Commission Fund - Establishment

Sponsorship Type

Co-Sponsor

2
2

Bill/Chapter (Cross/Chapter)

Title

Circuit Court Judges - Election, Qualifications, and Term of Office

Sponsorship Type

Co-Sponsor

2
2
2
2
2
2
2
2

Bill/Chapter (Cross/Chapter)

Title

Civil Actions - Child Sexual Abuse - Statute of Limitations and Limitation of Damages

Sponsorship Type

Co-Sponsor

2
2
2
2
2
2
2
2
2
2
2
2
2
2
2
2

Bill/Chapter (Cross/Chapter)

Title

Annulment and Divorce - Property Disposition - Pets

Sponsorship Type

Co-Sponsor

2
2
2
2
2
2

Bill/Chapter (Cross/Chapter)

Title

Education - Public School Indoor Air Quality

Sponsorship Type

Co-Sponsor

2
2
2
2
2
2
2
2

Bill/Chapter (Cross/Chapter)

Title

Public Safety - Maryland Police Training and Standards Commission - Psychological Assessments of Law Enforcement Officers

Sponsorship Type

Co-Sponsor

2
2
2
2

Bill/Chapter (Cross/Chapter)

Title

Maryland Health Benefit Exchange - Application for State Innovation Waiver

Sponsorship Type

Co-Sponsor

2
2
2
2
2
2
2
2
2
2

Bill/Chapter (Cross/Chapter)

Title

Vehicle Laws - Smoking Marijuana in Vehicles - Prohibition

Sponsorship Type

Co-Sponsor

2
2

Bill/Chapter (Cross/Chapter)

Title

Department of the Environment - End-of-Life Management of Mattresses - Study

Sponsorship Type

Co-Sponsor

2
2

Bill/Chapter (Cross/Chapter)

Title

Criminal Procedure - Sexual Assault Evidence Collection Kits - Analysis

Sponsorship Type

Co-Sponsor

2
2
2
2

Bill/Chapter (Cross/Chapter)

Title

Public Institutions of Higher Education - Access of Students to Emergency Contraception

Sponsorship Type

Co-Sponsor

2
2
2
2
2
2

Bill/Chapter (Cross/Chapter)

Title

Criminal Procedure - Expungement of Court and Police Records - Acquittal, Dismissal, or Nolle Prosequi

Sponsorship Type

Co-Sponsor

2
2
2
2

Bill/Chapter (Cross/Chapter)

Title

Income Tax - Subtraction Modification - Military Retirement Income - Individuals Under the Age of 65 Years

Sponsorship Type

Co-Sponsor

2
2
2
2

Bill/Chapter (Cross/Chapter)

Title

Criminal Procedure - Pretrial Release - Criteria

Sponsorship Type

Co-Sponsor

2
2
2
2

Bill/Chapter (Cross/Chapter)

Title

Domestic Violence - Petitioner - Attorney for Child

Sponsorship Type

Co-Sponsor

2
2
2
2
2
2
2
2
2
2
2
2

Bill/Chapter (Cross/Chapter)

Title

Sexual Crimes - Video Games - Prohibited Conduct and Warnings to Game Developers

Sponsorship Type

Co-Sponsor

2
2
2
2

Bill/Chapter (Cross/Chapter)

Title

Courts - Law Enforcement Officer as Witness - Prohibition on Postponement for Inability to Appear

Sponsorship Type

Co-Sponsor

2
2
2
2

Bill/Chapter (Cross/Chapter)

Title

Alcoholic Beverages - Modern Brewery License

Sponsorship Type

Co-Sponsor

2
2
2
2
2
2
2
2

Bill/Chapter (Cross/Chapter)

Title

Task Force to Expand Dual Language Programs in Maryland

Sponsorship Type

Co-Sponsor

2
2

Bill/Chapter (Cross/Chapter)

Title

Public Safety - Use of Force De-Escalation Training of Law Enforcement Officers - Reports

Sponsorship Type

Co-Sponsor

2
2
2
2
2
2
2
2
4
2
6
2
Bill/Chapter
(Cross/Chapter)
Title
Sponsorship Type
Sponsorship Type Sort
Chamber Sort
Current Status
Org Committees & Hearings
Opp Committees & Hearings
HB0455 /CH0188 (SB0790/CH0187)
Criminal Law - Animal Cruelty - Applicability
Primary
1
2
Approved by the Governor - Chapter 188

HB0484 (SB0861)
Family Law - Marriage - Age Requirements
Primary
1
2
In the House - Withdrawn by Sponsor

HB0516 /CH0025 (SB0581/CH0779)
Workgroup to Study the Implementation of Universal Access to Prekindergarten for 4-Year-Olds
Primary
1
2
Enacted under Article II, Section 17(b) of the Maryland Constitution - Chapter 25

HB0616 /CH0729 (SB0232)
Education - Pregnant and Parenting Students - Attendance Policy
Primary
1
2
Approved by the Governor - Chapter 729

HB0691
Corporations and Associations - Annual Reports - Filing Fees (Filing Fee Fairness Act of 2017)
Primary
1
2
In the House - Withdrawn by Sponsor

HB0799
Family Law - Marriage - Age Requirements
Primary
1
2
In the House - Conference Committee Appointed

HB1057
Family Law - Domestic Violence - Permanent Final Protective Orders
Primary
1
2
In the House - Hearing 3/02 at 1:00 p.m.

HB1424 (SB0727)
Criminal Procedure - Firearms - Transfer
Primary
1
2
In the House - Hearing 3/14 at 1:00 p.m.

HB1603
Education - County Boards of Education - Removal of County Superintendents
Primary
1
2
In the House - Hearing 3/14 at 1:00 p.m.

HB0001 /CH0001 (SB0230)
Labor and Employment - Maryland Healthy Working Families Act
Co-Sponsor
2
2
Became law per Maryland Constitution, Chapter 1 of 2018

HB0181
Maryland Police Training and Standards Commission - Guidelines for Use of Electronic Control Devices
Co-Sponsor
2
2
In the Senate - Hearing 3/22 at 1:00 p.m.

HB0211 /CH0398 (SB0268/CH0399)
Cownose Ray Fishery Management Plan and Moratorium on Contests
Co-Sponsor
2
2
Approved by the Governor - Chapter 398

HB0242
Vehicle Laws - Use of Handheld Telephone While Driving - Penalty
Co-Sponsor
2
2
In the Senate - Unfavorable Report by Judicial Proceedings

HB0255 /CH0159 (SB0349/CH0158)
Criminal Procedure - Sexual Assault Victims' Rights - Disposal of Rape Kit Evidence and Notification
Co-Sponsor
2
2
Approved by the Governor - Chapter 159

HB0256
Adult Protective Services - Investigation - Time Period Increase
Co-Sponsor
2
2
In the Senate - Hearing canceled

HB0258 (SB0221/CH0646)
Adult Entertainment Establishments - National Human Trafficking Resource Center Hotline Information - Sign Posting Requirements
Co-Sponsor
2
2
In the House - Third Reading Passed (130-0)

HB0276 (SB0222)
Human Trafficking - Civil Actions - Statute of Limitations
Co-Sponsor
2
2
In the House - Unfavorable Report by Judiciary

HB0277 (SB0223)
Criminal Law and Procedure - Sex Offenders and Possession of Child Pornography - Penalties and Registration Requirements
Co-Sponsor
2
2
In the House - Withdrawn by Sponsor

HB0279 (SB0272/CH0655)
Guardianship and Child in Need of Assistance Proceedings - Jurisdiction and Authority of Juvenile Court
Co-Sponsor
2
2
Veto sustained (0-140)

HB0293 /CH0490 (SB0274)
Family Law - Divorce - Domestic Violence Order
Co-Sponsor
2
2
Approved by the Governor - Chapter 490

HB0294 /CH0805 (SB0224/CH0804)
Public Safety - Regulated Firearms - Definition of Convicted of a Disqualifying Crime
Co-Sponsor
2
2
Enacted under Article II, Section 17(c) of the Maryland Constitution - Chapter 805

HB0324 (SB0580/CH0680)
State Personnel - Leap Year - Personal Leave
Co-Sponsor
2
2
Veto sustained (0-140)

HB0370 (SB0354)
Richard E. Israel and Roger "Pip" Moyer End-of-Life Option Act
Co-Sponsor
2
2
In the House - Hearing 2/16 at 1:00 p.m. (Health and Government Operations)

HB0393
Manslaughter and Homicide by Vehicle or Vessel - Penalties
Co-Sponsor
2
2
In the House - Hearing 3/01 at 1:00 p.m.

HB0401 (SB0196)
Criminal Procedure - Life Without Parole - Imposition
Co-Sponsor
2
2
In the House - Withdrawn by Sponsor

HB0416 (SB0442)
Family Law - Protecting the Resources of Children in State Custody
Co-Sponsor
2
2
In the House - Withdrawn by Sponsor

HB0425 /CH0844 (SB0651/CH0843)
Public Schools - Suspensions and Expulsions
Co-Sponsor
2
2
Enacted under Article II, Section 17(c) of the Maryland Constitution - Chapter 844

HB0428 (SB0574)
Family Law - Child Conceived Without Consent - Termination of Parental Rights (Rape Survivor Family Protection Act)
Co-Sponsor
2
2
In the Senate - Conference Committee Appointed

HB0429 /CH0163 (SB0217/CH0160)
Criminal Law - Sexual Offenses - Physical Resistance
Co-Sponsor
2
2
Approved by the Governor - Chapter 163

HB0454 (SB0806)
Education - Healthy Out of School Time Heroes Recognition Program
Co-Sponsor
2
2
In the House - Hearing 2/14 at 1:00 p.m.

HB0461 (SB0452/CH0731)
Education - Accountability Program - Assessments (More Learning, Less Testing Act of 2017)
Co-Sponsor
2
2
Veto sustained (0-140)

HB0471 (SB0215)
Juvenile Court - Jurisdiction
Co-Sponsor
2
2
In the House - Unfavorable Report by Judiciary

HB0483
Criminal Procedure - Victims and Witnesses - Out of Court Statement of Child Victim
Co-Sponsor
2
2
In the Senate - Hearing 3/28 at 1:00 p.m.

HB0487 (SB0267)
Natalie M. LaPrade Medical Cannabis Commission - Composition and Licenses
Co-Sponsor
2
2
In the House - Hearing 3/03 at 1:00 p.m.

HB0564
Public Safety - Maryland Police Training and Standards Commission Fund - Establishment
Co-Sponsor
2
2
In the House - Hearing 2/14 at 1:00 p.m.

HB0579
Circuit Court Judges - Election, Qualifications, and Term of Office
Co-Sponsor
2
2
In the House - Hearing 2/22 at 1:00 p.m. (Judiciary)

HB0580 (SB0476)
Behavioral Health Community Providers - Keep the Door Open Act
Co-Sponsor
2
2
In the House - Hearing 2/28 at 1:00 p.m.

HB0585 (SB1114)
Criminal Law - Life-Threatening Injury Involving a Vehicle or Vessel - Criminal Negligence
Co-Sponsor
2
2
In the Senate - First Reading Judicial Proceedings

HB0635 /CH0168 (SB0229/CH0167)
Criminal Law - Homicide by Motor Vehicle or Vessel While Impaired by a Controlled Dangerous Substance - Penalties
Co-Sponsor
2
2
Approved by the Governor - Chapter 168

HB0641
Civil Actions - Child Sexual Abuse - Statute of Limitations and Limitation of Damages
Co-Sponsor
2
2
In the House - Unfavorable Report by Judiciary

HB0642 /CH0012 (SB0505/CH0656)
Civil Actions - Child Sexual Abuse - Statute of Limitations and Required Findings
Co-Sponsor
2
2
Approved by the Governor - Chapter 12

HB0650 (SB0691)
Criminal Procedure - Incompetency and Criminal Responsibility - Court-Ordered Evaluation
Co-Sponsor
2
2
In the Senate - Unfavorable Report by Judicial Proceedings

HB0654 /CH0326 (SB0145)
Education - Statewide Kindergarten Assessment - Completion
Co-Sponsor
2
2
Approved by the Governor - Chapter 326

HB0666 (SB0437)
Public Health - Expensive Drugs - Manufacturer Reporting and Drug Price Transparency Advisory Committee
Co-Sponsor
2
2
In the House - Hearing 2/23 at 1:00 p.m.

HB0686 (SB0560)
Natural Resources - Wildlife Trafficking Prevention
Co-Sponsor
2
2
In the House - Hearing 2/15 at 1:00 p.m.

HB0697 (SB0945)
Child Abuse and Neglect - Statewide Reporting - 2-1-1 Maryland
Co-Sponsor
2
2
In the House - Withdrawn by Sponsor

HB0741 (SB0938)
Election Law - Automatic Voter Registration
Co-Sponsor
2
2
In the House - Hearing 3/02 at 1:00 p.m.

HB0749
Annulment and Divorce - Property Disposition - Pets
Co-Sponsor
2
2
In the Senate - Unfavorable Report by Judicial Proceedings

HB0796 (SB0748)
Sales and Use Tax - Exemptions - Girl Scouts and Boy Scouts
Co-Sponsor
2
2
In the Senate - Hearing 3/22 at 1:00 p.m.

HB0831 (SB0731)
Task Force on Organized Retail Crime Rings
Co-Sponsor
2
2
In the Senate - First Reading Judicial Proceedings

HB0845
Education - Public School Indoor Air Quality
Co-Sponsor
2
2
In the House - Unfavorable Report by Appropriations

HB0849 (SB0615)
Courts - Physical Invasion of Privacy - Civil Cause of Action
Co-Sponsor
2
2
In the House - Unfavorable Report by Judiciary

HB0851 /CH0704
Landlord and Tenant - Military Personnel - Limitation on Liability for Rent
Co-Sponsor
2
2
Approved by the Governor - Chapter 704

HB0852 /CH0483
Courts - Action for Violation of Collective Bargaining Agreement or Breach of Duty of Fair Representation - Limitations Period
Co-Sponsor
2
2
Approved by the Governor - Chapter 483

HB0899
Public Safety - Maryland Police Training and Standards Commission - Psychological Assessments of Law Enforcement Officers
Co-Sponsor
2
2
In the Senate - Unfavorable Report by Judicial Proceedings

HB0909 (SB0571/CH0017)
Maryland Health Insurance Coverage Protection Act
Co-Sponsor
2
2
In the Senate - Rereferred to Finance

HB0910
Maryland Health Benefit Exchange - Application for State Innovation Waiver
Co-Sponsor
2
2
In the House - Withdrawn by Sponsor

HB0932 (SB0379)
Hospitals - Changes in Status - Hospital Employee Retraining and Economic Impact Statements
Co-Sponsor
2
2
In the House - Hearing 3/02 at 1:00 p.m.

HB0941 /CH0410 (SB0631)
Criminal Law - Animal Abuse Emergency Compensation Fund - Establishment
Co-Sponsor
2
2
Approved by the Governor - Chapter 410

HB0972 /CH0798 (SB0811/CH0797)
Civil Cases - Maryland Legal Services Corporation Fund - Surcharges - Repeal of Sunset
Co-Sponsor
2
2
Enacted under Article II, Section 17(c) of the Maryland Constitution - Chapter 798

HB1001 (SB1015)
Correctional Services - Restrictive Housing - Limitations
Co-Sponsor
2
2
In the House - Withdrawn by Sponsor

HB1043
Vehicle Laws - Smoking Marijuana in Vehicles - Prohibition
Co-Sponsor
2
2
In the Senate - Hearing 3/30 at 1:00 p.m.

HB1070
Department of the Environment - End-of-Life Management of Mattresses - Study
Co-Sponsor
2
2
In the House - Withdrawn by Sponsor

HB1076
Criminal Procedure - Sexual Assault Evidence Collection Kits - Analysis
Co-Sponsor
2
2
In the House - Unfavorable Report by Judiciary

HB1083 /CH0028 (SB1081/CH0810)
Health - Family Planning Services - Continuity of Care
Co-Sponsor
2
2
Enacted under Article II, Section 17(b) of the Maryland Constitution - Chapter 28

HB1205
Public Institutions of Higher Education - Access of Students to Emergency Contraception
Co-Sponsor
2
2
In the House - Hearing 3/14 at 1:00 p.m. (Health and Government Operations)

HB1209 (SB0734/CH0659)
Sexual Assault Victims Resources Act of 2017
Co-Sponsor
2
2
In the Senate - Rereferred to Budget and Taxation and Judicial Proceedings

HB1215 (SB0983)
Criminal Procedure - Pretrial Release
Co-Sponsor
2
2
In the House - Hearing 3/07 at 1:00 p.m.

HB1237
Criminal Procedure - Expungement of Court and Police Records - Acquittal, Dismissal, or Nolle Prosequi
Co-Sponsor
2
2
In the House - Unfavorable Report by Judiciary

HB1240 /CH0715
Individualized Education Programs - Studies
Co-Sponsor
2
2
Approved by the Governor - Chapter 715

HB1244
Income Tax - Subtraction Modification - Military Retirement Income - Individuals Under the Age of 65 Years
Co-Sponsor
2
2
In the House - Hearing 3/08 at 1:00 p.m.

HB1279 /CH0644 (SB0220/CH0645)
Police Training Commission - Training Requirements - Human Trafficking
Co-Sponsor
2
2
Approved by the Governor - Chapter 644

HB1280
Criminal Procedure - Pretrial Release - Criteria
Co-Sponsor
2
2
In the House - Hearing 3/07 at 1:00 p.m.

HB1291 (SB0856/CH0839)
Maryland Legal Services Corporation Funding - Abandoned Property Funds
Co-Sponsor
2
2
In the Senate - Rereferred to Judicial Proceedings

HB1297
Domestic Violence - Petitioner - Attorney for Child
Co-Sponsor
2
2
In the Senate - Unfavorable Report by Judicial Proceedings

HB1307 (SB1016)
Labor and Employment - Regulation of Farm Labor Contractors and Foreign Labor Contractors
Co-Sponsor
2
2
In the House - Withdrawn by Sponsor

HB1325 /CH0013 (SB0740)
Oil and Natural Gas - Hydraulic Fracturing - Prohibition
Co-Sponsor
2
2
Approved by the Governor - Chapter 13

HB1362 (SB0835)
Criminal Procedure - Immigration - Community Trust
Co-Sponsor
2
2
In the Senate - First Reading Judicial Proceedings

HB1369 (SB0809/CH0481)
Condominiums and Homeowners Associations - Sales of Common Elements and Common Areas
Co-Sponsor
2
2
In the Senate - Rereferred to Judicial Proceedings

HB1375 /CH0486 (SB0781/CH0485)
Criminal Procedure - Testing - HIV and Hepatitis C
Co-Sponsor
2
2
Approved by the Governor - Chapter 486

HB1388
Sexual Crimes - Video Games - Prohibited Conduct and Warnings to Game Developers
Co-Sponsor
2
2
In the House - Unfavorable Report by Judiciary

HB1396 (SB0826)
Wearing, Carrying, or Transporting a Handgun - Penalties - Subsequent Offenders
Co-Sponsor
2
2
In the House - Hearing 3/14 at 1:00 p.m.

HB1409
Courts - Law Enforcement Officer as Witness - Prohibition on Postponement for Inability to Appear
Co-Sponsor
2
2
In the House - Withdrawn by Sponsor

HB1416 (SB0962)
Labor and Employment - Payment of Minimum Wage Required (Fight for Fifteen)
Co-Sponsor
2
2
In the House - Hearing 3/07 at 1:00 p.m.

HB1420
Alcoholic Beverages - Modern Brewery License
Co-Sponsor
2
2
In the House - Hearing 2/20 at 1:00 p.m.

HB1437 (SB1184)
Foreclosed and Vacant Residential Property - Common Ownership Communities - Payment of Regular Assessments
Co-Sponsor
2
2
In the House - Unfavorable Report by Environment and Transportation

HB1443 (SB0999)
Natalie M. LaPrade Medical Cannabis Commission Reform Act
Co-Sponsor
2
2
In the House - House Concur - Senate Amendments

HB1469 /CH0737 (SB1009/CH0738)
Public Assistance - Family Investment Program - Child Support Pass Through
Co-Sponsor
2
2
Approved by the Governor - Chapter 737

HB1502
Task Force to Expand Dual Language Programs in Maryland
Co-Sponsor
2
2
In the House - Unfavorable Report by Ways and Means

HB1503
Public Safety - Use of Force De-Escalation Training of Law Enforcement Officers - Reports
Co-Sponsor
2
2
In the Senate - Hearing 3/28 at 1:00 p.m.

HB1508 (SB1000)
Higher Education - Tuition Rates - Exemptions
Co-Sponsor
2
2
In the House - Hearing 3/07 at 1:00 p.m.

HB1513 /CH0513 (SB1069)
Maryland Historic Trust Grant Fund Improvement Act
Co-Sponsor
2
2
Approved by the Governor - Chapter 513

HJ0006 (SJ0004)
United States Constitution - Amendments Convention - Democracy Amendment
Co-Sponsor
2
2
In the House - Hearing 3/10 at 1:00 p.m.

HB0680 /CH0791 (SB1165/CH0790)
Maryland Longitudinal Data System - Student and Workforce Data Linkage - Extension of Time Limit
By Request - Committee
4
2
Enacted under Article II, Section 17(c) of the Maryland Constitution - Chapter 791

HB0631 /CH0818 (SB0415)
Public Health - Essential Off-Patent or Generic Drugs - Price Gouging - Prohibition
By Request - Other
6
2
Enacted under Article II, Section 17(c) of the Maryland Constitution - Chapter 818
Denotes enacted legislation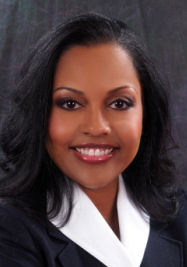 Tenure

First elected to the House of Delegates in 2014. Member of the House since 2015.
Current Assignments

2017 Deputy Majority Whip

2015 Judiciary Committee

2017 Chair, Family Law Subcommittee of the Judiciary Committee (Member 2015 - )

2015 Juvenile Law Subcommittee of the Judiciary Committee

2015 Women Legislators of Maryland

2015 Legislative Black Caucus

2016 House Chair, Howard County Delegation
Past House Service

Public Safety and Policing Workgroup, 2015-2016.
Public Service

Neshante and Chloe Davis Domestic Violence Prevention Task Force, 2016-2017; Governor's Workforce Investment Board, 2015-.
Memberships

Maryland State Bar Association; District of Columbia Bar Association; "The Links, Inc. " (Vice-President); Alpha Kappa Alpha Sorority, Inc.; Maryland National Organization for Women; Montgomery County Commission for Women (Past President); National Association Commission for Women; Leadership Montgomery, Class of 2010; Leadership Maryland, Class of 2012.
Biographical Information

Born, Columbia, Maryland, June 24, 1975; Atholton High School 1993; College of William and Mary, B.A., Government 1997; Villanova University School of Law, J.D. 2000; KRA Corporation, Corporate Counsel 2009 -; Office of the Attorney General of the District of Columbia, Assistant Attorney General 2007-2009; Three children.
Last Updated: 10/15/2019 3:28 PM