Delegate Vanessa E. Atterbeary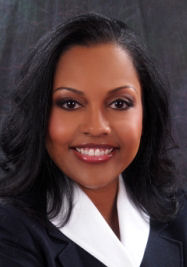 District

13

County

Howard

Committee Assignment(s)

Judiciary Committee


Annapolis Info

424 House Office Building
6 Bladen Street
Annapolis, MD 21401
Phone 410-841-3471 | 301-858-3471
Toll-free in MD

Interim Info

424 House Office Building
6 Bladen Street
Annapolis, MD 21401
Phone 410-841-3471 | 301-858-3471

Contact

Party

Democrat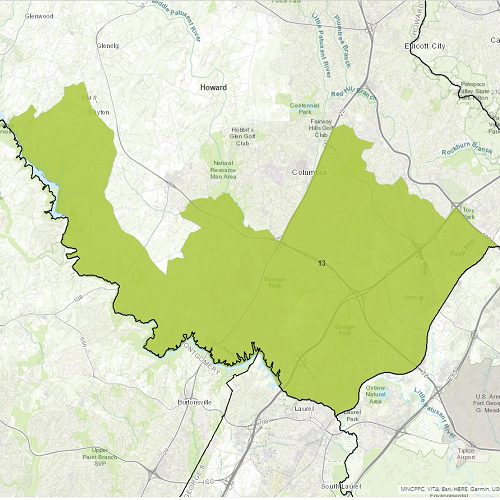 Legislation
Sponsorship Type Sort
Chamber Sort

Bill/Chapter (Cross/Chapter)

Title

Education - County Boards of Education - Removal of County Superintendents

Sponsorship Type

Primary

1
2
1
2
1
2
1
2
1
2
1
2
1
2
1
2

Bill/Chapter (Cross/Chapter)

Title

Family Law – Minors – Emancipation (Emancipation of Minors Act)

Sponsorship Type

Primary

1
2
1
2
2
2

Bill/Chapter (Cross/Chapter)

Title

Family Law – Domestic Violence – Definition of Abuse

Sponsorship Type

Co-Sponsor

2
2
2
2
2
2
2
2
2
2
2
2
2
2
2
2

Bill/Chapter (Cross/Chapter)

Title

Criminal Law - Alcohol Offenses and Gaming - Civil Offenses (Decriminalization of Petty Nonviolent Offenses Act)

Sponsorship Type

Co-Sponsor

2
2
2
2
2
2
2
2
2
2
2
2
2
2
2
2
2
2
2
2

Bill/Chapter (Cross/Chapter)

Title

Criminal Law - Cruelty to Animals - Seizure and Removal

Sponsorship Type

Co-Sponsor

2
2
2
2
2
2
2
2

Bill/Chapter (Cross/Chapter)

Title

Criminal Law – Cruelty to Animals – Traveling Elephant Acts

Sponsorship Type

Co-Sponsor

2
2

Bill/Chapter (Cross/Chapter)

Title

Correctional Services - Inmates - Labor

Sponsorship Type

Co-Sponsor

2
2

Bill/Chapter (Cross/Chapter)

Title

Education - Dual Language Immersion Program - Authorization

Sponsorship Type

Co-Sponsor

2
2

Bill/Chapter (Cross/Chapter)

Title

Vehicle Laws - Smoking Marijuana in Vehicles - Prohibition

Sponsorship Type

Co-Sponsor

2
2
2
2
2
2

Bill/Chapter (Cross/Chapter)

Title

Criminal Procedure - Right of Appeal - Unlawful Possession of Firearm

Sponsorship Type

Co-Sponsor

2
2

Bill/Chapter (Cross/Chapter)

Title

Education - County Boards of Education - County Superintendent Contracts

Sponsorship Type

Co-Sponsor

2
2

Bill/Chapter (Cross/Chapter)

Title

Natural Resources - Wildlife Trafficking Prevention

Sponsorship Type

Co-Sponsor

2
2
2
2
2
2
2
2
2
2
2
2
2
2
2
2
2
2

Bill/Chapter (Cross/Chapter)

Title

Solid Waste Management and Recycling – Mattresses and Box Springs

Sponsorship Type

Co-Sponsor

2
2
2
2

Bill/Chapter (Cross/Chapter)

Title

Public Utilities - Renewable Energy - Electric and Gas Bills (100% Clean Renewable Energy Equity Act of 2018)

Sponsorship Type

Co-Sponsor

2
2
2
2
2
2
2
2
2
2

Bill/Chapter (Cross/Chapter)

Title

Vehicle Laws - Security Lapses - Notice to Maryland Automobile Insurance Fund

Sponsorship Type

Co-Sponsor

2
2
2
2

Bill/Chapter (Cross/Chapter)

Title

Income Tax – Itemized Deductions on State Income Tax Return

Sponsorship Type

Co-Sponsor

2
2
2
2

Bill/Chapter (Cross/Chapter)

Title

Real Property - New Residential Construction - Correction of Drainage Defect

Sponsorship Type

Co-Sponsor

2
2

Bill/Chapter (Cross/Chapter)

Title

State Government - Discrimination in Employment - Pregnancy and Childbirth

Sponsorship Type

Co-Sponsor

2
2
2
2
2
2

Bill/Chapter (Cross/Chapter)

Title

Teachers and Teacher Preparation Programs - Bilingual Certification and Instruction

Sponsorship Type

Co-Sponsor

2
2
2
2
2
2
2
2
2
2
2
2

Bill/Chapter (Cross/Chapter)

Title

Public Safety - Trauma-Affected Veterans Training Program - Establishment

Sponsorship Type

Co-Sponsor

2
2

Bill/Chapter (Cross/Chapter)

Title

Tuition Stabilization Act of 2018

Sponsorship Type

Co-Sponsor

2
2
2
2
2
2
2
2
2
2

Bill/Chapter (Cross/Chapter)

Title

Consumer Protection - Cellular Telephones - Disclosure

Sponsorship Type

Co-Sponsor

2
2

Bill/Chapter (Cross/Chapter)

Title

Vehicle Laws – Canceled, Revoked, and Suspended Driver's Licenses – Penalties

Sponsorship Type

Co-Sponsor

2
2
2
2
2
2
2
2
2
2

Bill/Chapter (Cross/Chapter)

Title

Ignition Interlock System Program - Administrative Offenses - Out-of-State Licensed Drivers

Sponsorship Type

Co-Sponsor

2
2
2
2

Bill/Chapter (Cross/Chapter)

Title

Criminal Procedure – Immigration – Supporting All Families Everywhere (SAFE Act)

Sponsorship Type

Co-Sponsor

2
2
2
2
2
2
2
2
2
2
2
2
2
2

Bill/Chapter (Cross/Chapter)

Title

Courts - Fines - Deferred Payment

Sponsorship Type

Co-Sponsor

2
2
2
2

Bill/Chapter (Cross/Chapter)

Title

Peace Orders and Protective Orders – Surrender of Firearms

Sponsorship Type

Co-Sponsor

2
2
2
2
2
2
2
2

Bill/Chapter (Cross/Chapter)

Title

Public Information Act - Motor Vehicle Administration - Warrant or Subpoena for Personal Information

Sponsorship Type

Co-Sponsor

2
2
2
2
2
2
6
2
6
2
Bill/Chapter
(Cross/Chapter)
Title
Sponsorship Type
Sponsorship Type Sort
Chamber Sort
Current Status
Org Committees & Hearings
Opp Committees & Hearings
HB0103
Education - County Boards of Education - Removal of County Superintendents
Primary
1
2
In the House - Hearing 2/15 at 1:00 p.m.

HB0191 (SB0670)
Family Law - Marriage - Age Requirements
Primary
1
2
In the Senate - Conference Committee Appointed

HB0192 (SB0781)
Criminal Procedure - Victims and Witnesses - Out of Court Statement of Child Victim
Primary
1
2
In the House - Withdrawn by Sponsor

HB0301 /CH0362 (SB0270/CH0363)
Courts - Evidence of Sexually Assaultive Behavior - Admissibility (Repeat Sexual Predator Prevention Act of 2018)
Primary
1
2
Approved by the Governor - Chapter 362

HB0819 /CH0253 (SB0741)
Public Safety – Handgun Permit Review Board – Appeals
Primary
1
2
Approved by the Governor - Chapter 253

HB1134 (SB0800)
Criminal Law – Unnatural or Perverted Sexual Practices – Sexual Activity With an Animal
Primary
1
2
In the Senate - Unfavorable Report by Judicial Proceedings

HB1148 (SB1017)
Alcoholic Beverages - Class 5 Breweries - On-Premises Sales
Primary
1
2
In the House - Hearing 2/23 at 1:00 p.m.

HB1303 /CH0425 (SB0491/CH0426)
Family Law - Domestic Violence - Permanent Protective Orders
Primary
1
2
Approved by the Governor - Chapter 425

HB1304
Family Law – Minors – Emancipation (Emancipation of Minors Act)
Primary
1
2
In the House - Withdrawn by Sponsor

HB1646 /CH0251 (SB1036)
Criminal Procedure - Firearms - Transfer
Primary
1
2
Approved by the Governor - Chapter 251

HB0001 /CH0004 (SB0002/CH0003)
Family Law - Child Conceived Without Consent - Termination of Parental Rights (Rape Survivor Family Protection Act)
Co-Sponsor
2
2
Approved by the Governor - Chapter 4

HB0030
Family Law – Domestic Violence – Definition of Abuse
Co-Sponsor
2
2
In the Senate - Hearing 3/28 at 1:00 p.m.

HB0122 (SB0938)
Criminal Procedure - Sentencing Guidelines - Previously Adjudicated Delinquent
Co-Sponsor
2
2
In the House - Recommitted to Judiciary (Delegate Vallario)

HB0152 (SB1048/CH0019)
Secure and Accessible Registration Act
Co-Sponsor
2
2
In the House - Hearing 2/06 at 1:00 p.m.

HB0154 (SB0739)
State Board of Education - Membership - Teachers and Parent
Co-Sponsor
2
2
In the House - Hearing 2/01 at 2:00 p.m.

HB0202 /CH0702 (SB0361/CH0703)
Criminal Procedure – Incompetency and Criminal Responsibility – Court–Ordered Evaluation
Co-Sponsor
2
2
Approved by the Governor - Chapter 702

HB0212 (SB1038/CH0238)
Criminal Law – Animal Cruelty – Sentencing Conditions
Co-Sponsor
2
2
Vetoed by the Governor (Duplicative)

HB0240 (SB0661)
Law Enforcement - Federal Surplus Program - Equipment Acquisition
Co-Sponsor
2
2
In the Senate - First Reading Judicial Proceedings

HB0251 /CH0736 (SB0402/CH0737)
Education - Family Life and Human Sexuality Curriculum - Boundaries and Consent
Co-Sponsor
2
2
Approved by the Governor - Chapter 736

HB0277
Criminal Law - Alcohol Offenses and Gaming - Civil Offenses (Decriminalization of Petty Nonviolent Offenses Act)
Co-Sponsor
2
2
In the House - Withdrawn by Sponsor

HB0308 /CH0021 (SB0646/CH0015)
Maryland Estate Tax - Unified Credit
Co-Sponsor
2
2
Enacted under Article II, Section 17(b) of the Maryland Constitution - Chapter 21

HB0328 (SB0121/CH0501)
Family Law - Domestic Violence - Definition of Abuse
Co-Sponsor
2
2
In the House - Withdrawn by Sponsor

HB0365 /CH0574 (SB0184/CH0575)
Income Tax - Personal Exemptions - Alteration
Co-Sponsor
2
2
Approved by the Governor - Chapter 574

HB0388 /CH0427 (SB0170/CH0428)
Criminal Procedure - Violation of Conditions of Release
Co-Sponsor
2
2
Approved by the Governor - Chapter 427

HB0406 (SB0734)
Criminal Law - Life-Threatening Injury Involving a Vehicle or Vessel - Criminal Negligence
Co-Sponsor
2
2
In the House - Unfavorable Report by Judiciary

HB0454 (SB0490/CH0497)
Child Abuse and Neglect – Disclosure of Identifying Information
Co-Sponsor
2
2
Vetoed by the Governor (Duplicative)

HB0519 (SB0422)
Income Tax - Credit for Child and Dependent Care Expenses - Income Eligibility
Co-Sponsor
2
2
In the House - Hearing 2/14 at 1:00 p.m.

HB0522 (SB0582)
Public Safety - Maryland Police Training and Standards Commission - Sexual Assault Investigation Training
Co-Sponsor
2
2
In the House - Unfavorable Report by Judiciary

HB0524 /CH0815 (SB0291/CH0816)
Family Law - Protecting the Resources of Children in State Custody
Co-Sponsor
2
2
Enacted under Article II, Section 17(c) of the Maryland Constitution - Chapter 815

HB0565
Criminal Law - Cruelty to Animals - Seizure and Removal
Co-Sponsor
2
2
In the House - Withdrawn by Sponsor

HB0572 /CH0603 (SB0153/CH0604)
Income Tax – Oyster Shell Recycling Credit – Maximum Allowable Amount and Sunset Extension
Co-Sponsor
2
2
Approved by the Governor - Chapter 603

HB0593 /CH0382
Income Tax - Student Loan Tax Credit
Co-Sponsor
2
2
Approved by the Governor - Chapter 382

HB0614 (SB0390)
Hospitals - Changes in Status - Hospital Employee Retraining and Placement
Co-Sponsor
2
2
In the House - Hearing 2/20 at 1:00 p.m.

HB0618
Criminal Law – Cruelty to Animals – Traveling Elephant Acts
Co-Sponsor
2
2
In the House - Hearing 2/08 at 1:00 p.m.

HB0628
Correctional Services - Inmates - Labor
Co-Sponsor
2
2
In the Senate - Hearing 3/27 at 1:00 p.m.

HB0642
Education - Dual Language Immersion Program - Authorization
Co-Sponsor
2
2
In the House - Hearing 2/16 at 1:00 p.m.

HB0651
Vehicle Laws - Smoking Marijuana in Vehicles - Prohibition
Co-Sponsor
2
2
In the House - Hearing 2/20 at 1:00 p.m.

HB0664 (SB0543)
Labor and Employment - Payment of the Minimum Wage Required (Fight for Fifteen)
Co-Sponsor
2
2
In the House - Hearing 2/27 at 1:00 p.m.

HB0679 /CH0035
County Boards of Education - Length of School Year - Adjustments
Co-Sponsor
2
2
Approved by the Governor - Chapter 35

HB0692
Criminal Procedure - Right of Appeal - Unlawful Possession of Firearm
Co-Sponsor
2
2
In the House - Hearing 3/06 at 1:00 p.m.

HB0709
Education - County Boards of Education - County Superintendent Contracts
Co-Sponsor
2
2
In the House - Hearing 2/23 at 1:00 p.m.

HB0712
Natural Resources - Wildlife Trafficking Prevention
Co-Sponsor
2
2
In the House - Hearing 2/14 at 1:00 p.m.

HB0713 (SB1027)
Higher Education - Transfer Student Education Records - Requirements
Co-Sponsor
2
2
In the House - Hearing 2/13 at 1:00 p.m.

HB0732 (SB0675/CH0236)
Humane Adoption of Companion Animals Used in Research Act of 2018
Co-Sponsor
2
2
In the House - Hearing 3/13 at 1:00 p.m.

HB0786 (SB0539)
Correctional Services - Restrictive Housing - Limitations
Co-Sponsor
2
2
In the Senate - First Reading Judicial Proceedings

HB0787 /CH0827 (SB0629/CH0828)
Correctional Facilities - Pregnant Inmates - Medical Care
Co-Sponsor
2
2
Enacted under Article II, Section 17(c) of the Maryland Constitution - Chapter 827

HB0797 /CH0254 (SB0598/CH0255)
Correctional Services - Inmates - Menstrual Hygiene Products
Co-Sponsor
2
2
Approved by the Governor - Chapter 254

HB0810 (SB0728/CH0484)
Public Safety – Battery Operated Smoke Alarms
Co-Sponsor
2
2
In the Senate - First Reading Senate Rules

HB0838 (SB0584)
Child Protection - Reporting - Threat of Harm
Co-Sponsor
2
2
In the House - Hearing 2/22 at 1:00 p.m.

HB0842 (SB0227)
Small Business Fairness Act of 2018
Co-Sponsor
2
2
In the House - Hearing 2/28 at 1:00 p.m. (Ways and Means)

HB0850
Solid Waste Management and Recycling – Mattresses and Box Springs
Co-Sponsor
2
2
In the House - Unfavorable Report by Environment and Transportation

HB0855 (SB1082)
State Government - Regulations Impacting Small Businesses - Economic Impact Analyses
Co-Sponsor
2
2
In the Senate - First Reading Education, Health, and Environmental Affairs

HB0878
Public Utilities - Renewable Energy - Electric and Gas Bills (100% Clean Renewable Energy Equity Act of 2018)
Co-Sponsor
2
2
In the House - Withdrawn by Sponsor

HB0888 (SB0707/CH0252)
Criminal Law – Firearm Crimes – Rapid Fire Trigger Activator
Co-Sponsor
2
2
Vetoed by the Governor (Duplicative)

HB0891 (SB0838)
Criminal Procedure - Coram Nobis - Time for Filing
Co-Sponsor
2
2
Vetoed by the Governor (Policy)

HB0913 /CH0395 (SB0607/CH0394)
Higher Education – Sexual Assault Policy – Disciplinary Proceedings Provisions
Co-Sponsor
2
2
Approved by the Governor - Chapter 395

HB0924 (SB1222)
Emergency Medical Care - Administration of Opioid Antidotes - Immunity
Co-Sponsor
2
2
In the House - Hearing 3/7 at 1:00 p.m. (Judiciary)

HB0987
Vehicle Laws - Security Lapses - Notice to Maryland Automobile Insurance Fund
Co-Sponsor
2
2
In the House - Withdrawn by Sponsor

HB1031 (SB0860)
Public Safety - Regulated Firearms - Transfer
Co-Sponsor
2
2
In the House - Hearing 3/06 at 1:00 p.m.

HB1039
Income Tax – Itemized Deductions on State Income Tax Return
Co-Sponsor
2
2
In the House - Hearing 3/06 at 1:00 p.m.

HB1062 (SB0827)
Historically Black Colleges and Universities – Appointment of a Special Advisor – Development of a Remedial Plan(HBCU Equity Act of 2018)
Co-Sponsor
2
2
In the House - Hearing 3/01 at 1:15 p.m.

HB1086
Real Property - New Residential Construction - Correction of Drainage Defect
Co-Sponsor
2
2
In the House - Hearing 2/27 at 1:00 p.m.

HB1109
State Government - Discrimination in Employment - Pregnancy and Childbirth
Co-Sponsor
2
2
In the House - Hearing 2/27 at 1:00 p.m.

HB1111 (SB0969)
Public Health - Access to Emergency Contraception - Student Health Centers and Vending Machines
Co-Sponsor
2
2
In the House - Hearing 3/14 at 1:00 p.m. (Health and Government Operations)

HB1142 (SB0720)
Interception of Oral Communication – Law Enforcement Officer
Co-Sponsor
2
2
In the Senate - Third Reading Passed with Amendments (42-2)

HB1154
Teachers and Teacher Preparation Programs - Bilingual Certification and Instruction
Co-Sponsor
2
2
In the House - Hearing 2/23 at 1:00 p.m.

HB1167 (SB1011)
Protect Maryland Health Care Act of 2018
Co-Sponsor
2
2
In the House - Hearing 2/22 at 1:00 p.m.

HB1194 (SB1023)
Health – Drug Cost Commission
Co-Sponsor
2
2
In the Senate - Favorable Report by Finance

HB1197 (SB0706)
Telehealth - Coverage for Breast Cancer Services
Co-Sponsor
2
2
In the House - Withdrawn by Sponsor

HB1205 (SB0722)
Motor Vehicles - Alcohol- or Drug-Related Driving Offenses - Testing Requirement
Co-Sponsor
2
2
In the House - Withdrawn by Sponsor

HB1209 /CH0502
Public Safety – Missing Persons – Information (Eula and Danny's Law)
Co-Sponsor
2
2
Approved by the Governor - Chapter 502

HB1214
Public Safety - Trauma-Affected Veterans Training Program - Establishment
Co-Sponsor
2
2
In the House - Hearing 3/07 at 1:00 p.m.

HB1223
Tuition Stabilization Act of 2018
Co-Sponsor
2
2
In the House - Withdrawn by Sponsor

HB1267 (SB0869)
Criminal Procedure - Motion to Vacate Judgment - Human Trafficking
Co-Sponsor
2
2
In the House - Hearing 2/27 at 1:00 p.m.

HB1276 (SB0881)
Criminal Law – Human Trafficking and Prostitution Offenses
Co-Sponsor
2
2
In the House - Hearing 3/13 at 1:00 p.m.

HB1283 /CH0450
Health Insurance - Prescription Contraceptives - Coverage for Single Dispensing
Co-Sponsor
2
2
Approved by the Governor - Chapter 450

HB1302 /CH0250
Public Safety – Extreme Risk Protective Orders
Co-Sponsor
2
2
Approved by the Governor - Chapter 250

HB1323
Consumer Protection - Cellular Telephones - Disclosure
Co-Sponsor
2
2
In the House - Unfavorable Report by Economic Matters

HB1334
Vehicle Laws – Canceled, Revoked, and Suspended Driver's Licenses – Penalties
Co-Sponsor
2
2
In the Senate - Hearing 3/22 at 1:00 p.m.

HB1342 /CH0525 (SB1138)
State Government – Discrimination and Harassment
Co-Sponsor
2
2
Approved by the Governor - Chapter 525

HB1399 (SB0833)
Task Force on the Regulation of Caterers
Co-Sponsor
2
2
In the House - Hearing 3/13 at 1:00 p.m.

HB1400 /CH0307
State Employee and Retiree Health and Welfare Benefits Program – Employees of Qualifying Organizations
Co-Sponsor
2
2
Approved by the Governor - Chapter 307

HB1406 (SB0872/CH0325)
Vehicle Laws – Special Event Zones – Worcester County
Co-Sponsor
2
2
In the Senate - Rereferred to Judicial Proceedings

HB1447
Ignition Interlock System Program - Administrative Offenses - Out-of-State Licensed Drivers
Co-Sponsor
2
2
In the Senate - Hearing 4/03 at 1:00 p.m.

HB1453 (SB0732)
Clean Energy Jobs Act of 2018
Co-Sponsor
2
2
In the House - Withdrawn by Sponsor

HB1461
Criminal Procedure – Immigration – Supporting All Families Everywhere (SAFE Act)
Co-Sponsor
2
2
In the House - Hearing 3/13 at 1:00 p.m.

HB1462 (SB0701)
Commercial Driver's Licenses - Recognition, Prevention, and Reporting of Human Trafficking
Co-Sponsor
2
2
In the Senate - First Reading Judicial Proceedings

HB1483 /CH0287
Duties of a Guardian of the Person - Visitation
Co-Sponsor
2
2
Approved by the Governor - Chapter 287

HB1493 (SB0526)
Labor and Employment - Regulation of Farm Labor Contractors and Foreign Labor Contractors
Co-Sponsor
2
2
In the House - Hearing 3/13 at 1:00 p.m.

HB1494 (SB0964)
Social Services – Safe Harbor Child Trafficking Victim Service Pilot Program
Co-Sponsor
2
2
In the House - Unfavorable Report by Judiciary

HB1524 (SB1134)
Juvenile Justice Coordinating Council
Co-Sponsor
2
2
In the Senate - Third Reading Passed with Amendments (46-0)

HB1527 (SB1075)
Health Insurance - Freedom of Choice of Pharmacy Act
Co-Sponsor
2
2
In the House - Withdrawn by Sponsor

HB1535
Courts - Fines - Deferred Payment
Co-Sponsor
2
2
In the House - Withdrawn by Sponsor

HB1536 (SB0546)
Higher Education - Tuition Rates - Exemptions
Co-Sponsor
2
2
In the Senate - First Reading Education, Health, and Environmental Affairs

HB1562
Peace Orders and Protective Orders – Surrender of Firearms
Co-Sponsor
2
2
In the House - Unfavorable Report by Judiciary

HB1585 (SB0511)
Civil Actions - Active Duty Service Members - Electronic Deposition and Testimony
Co-Sponsor
2
2
In the House - Withdrawn by Sponsor

HB1596 /CH0738 (SB1010/CH0739)
Disclosing Sexual Harassment in the Workplace Act of 2018
Co-Sponsor
2
2
Approved by the Governor - Chapter 738

HB1603 (SB1109)
Justice Reinvestment Oversight Board - Data Collection on Race and Ethnicity
Co-Sponsor
2
2
In the Senate - Hearing 4/03 at 1:00 p.m.

HB1626
Public Information Act - Motor Vehicle Administration - Warrant or Subpoena for Personal Information
Co-Sponsor
2
2
In the House - Withdrawn by Sponsor

HB1697 (SB1122/CH0357)
Education - Commercial Gaming Revenues - Constitutional Amendment
Co-Sponsor
2
2
In the Senate - Second Reading Passed

HJ0011 (SJ0007)
United States Constitution - Amendments Convention - Democracy Amendment
Co-Sponsor
2
2
In the Senate - Unfavorable Report by Education, Health, and Environmental Affairs

HB1480 /CH0592 (SB0982/CH0593)
Controlled Dangerous Substances - Distributors - Reporting Suspicious Orders
By Request - Other
6
2
Approved by the Governor - Chapter 592

HB1544 /CH0847 (SB0891/CH0848)
Commercial Law - Maryland Antitrust Act - Civil Penalty
By Request - Other
6
2
Enacted under Article II, Section 17(c) of the Maryland Constitution - Chapter 847
Denotes enacted legislation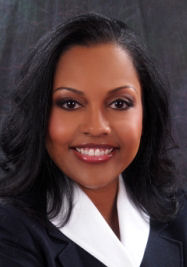 Tenure

First elected to the House of Delegates in 2014. Member of the House since 2015.
Current Assignments

2017 Deputy Majority Whip

2015 Judiciary Committee

2017 Chair, Family Law Subcommittee of the Judiciary Committee (Member 2015 - )

2015 Juvenile Law Subcommittee of the Judiciary Committee

2018 Joint Committee on Children, Youth, and Families

2015 Women Legislators of Maryland

2015 Legislative Black Caucus
Past House Service

Public Safety and Policing Workgroup, 2015-2016; House Chair, Howard County Delegation, 2016-2017.
Public Service

Governor's Workforce Development Board, 2016-; Neshante and Chloe Davis Domestic Violence Prevention Task Force, 2016-2017; Governor's Workforce Investment Board, 2015-2016.
Memberships

Maryland State Bar Association; District of Columbia Bar Association; "The Links, Inc. " (Vice-President); Alpha Kappa Alpha Sorority, Inc.; Maryland National Organization for Women; Montgomery County Commission for Women (Past President); National Association Commission for Women; Leadership Montgomery, Class of 2010; Leadership Maryland, Class of 2012.
Biographical Information

Born, Columbia, Maryland, June 24, 1975; Atholton High School 1993; College of William and Mary, B.A., Government 1997; Villanova University School of Law, J.D. 2000; Law Clerk to Judge David W. Young, Baltimore City Circuit Court, 2001-02; Attorney Associate, Bulman, Dunie, Burke & Feld, CHTD, 2002-07; KRA Corporation, Corporate Counsel 2009 -; Office of the Attorney General of the District of Columbia, Assistant Attorney General 2007-2009; Three children.
Last Updated: 1/20/2020 10:26 AM