Delegate Michael E. Busch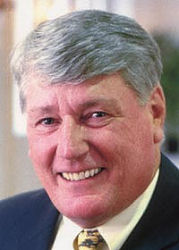 District

30A

County

Anne Arundel

Committee Assignment(s)

Annapolis Info

H-101 State House
State Circle
Annapolis, MD 21401
Phone 410-841-3800 | 301-858-3800
Toll-free in MD
Fax 410-841-3880 | 301-858-3880

Interim Info

H-101 State House
State Circle
Annapolis, MD 21401
Phone 410-841-3800 | 301-858-3800
Fax 410-841-3880 | 301-858-3880

Contact

Party

Democrat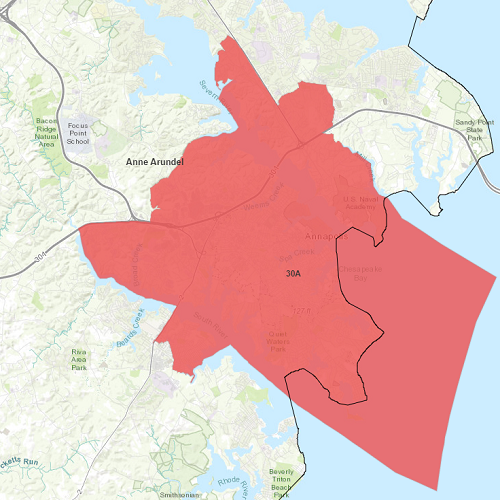 Denotes enacted legislation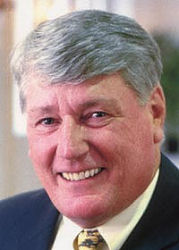 Tenure

First elected to the House of Delegates, 1986. Member of the House since 1987.
Current Assignments

2003- Speaker of the House

1994- Rules and Executive Nominations Committee

2003- Spending Affordability Committee

2003- Co-Chair, Legislative Policy Committee ( Member, 1994-)

2003- Co-Chair, Management Subcommittee of the Legislative Policy Committee
Past House Service

House Chair, Joint Committee on the Port of Baltimore, 2000-2003; Chair, Economic Matters Committee, 1994-2003; Economic Matters Committee, 1991-2003; Joint Committee on the Selection of the State Treasurer, 2002; House Chair, Joint Committee on Health Care Delivery and Financing, 1995-1998; Special Joint Committee on Competitive Taxation and Economic Development, 1996-1997; Deputy Majority Whip, 1993; Chair, Anne Arundel County Delegation, 1991-1993; Home Inspection Industry Subcommittee of the Economic Matters Committee, 1991; Judiciary Committee, 1987-1991.
Public Service

Advisory Board on After-School and Summer Opportunity Programs, 2012-2016; Governor's Redistricting Advisory Committee, 2011; Maryland Access to Justice Commission, 2008-; Maryland War of 1812 Bicentennial Commission, 2007-2015; Capital Projects Subcommittee, Anne Arundel County Delegation, 2005; Government House Trust, 2003-; State House Trust, 2003-; Chair, Speaker's Advisory Committee on Legislative Redistricting, 2001-2002; Task Force on Regulatory Reform, 1999-2001; Governor's Task Force to Study the Injured Workers' Insurance Fund, 1999-2000; State Commission on the Capital City, 1999-; Co-Chair, Study Panel to Review Economic Development Financing Programs, 1999; Advisory Committee to Study Funding Mechanisms for the Maryland Insurance Administration, 1997-1998; Co-Chair, Joint Committee on State Economic Development Initiatives, 1995-1996; Governor's Commission on Baltimore City Automobile-Insurance Rate Reduction, 1995; Maryland Historic Trust, 1995-; Chair, State Commission on Physical Fitness, 1989-1994.
Memberships

Interim Chair, Board of Directors, University of Maryland Medical System Corporation (member, 2004-2016), 2008; Service on local boards including those for Charles Carroll House, Inc., Banneker-Douglass Foundation, and Annapolis Touchdown Club, 1995-.
Awards

President's Award, Maryland Independent College and University Association, 2018; Michaeline R. Fedder Legislator of the Year Award, 2014; Outstanding Service Award, University of Maryland College Park Foundation, 2012; Sara Carter Award, Anne Arundel County Democratic Central Committee, 2012; Public Education Advocate Award, Public School Superintentendents' Association of Maryland, 2012; First Citizen Award, Maryland Senate, 2012; Distinguished Legislator Award, Maryland Municipal League, 2011, 2008; Champion for Children, Department of Human Resources and Maryland State Bar Association, 2010; John V. Kabler Memorial Award, Maryland League of Conservation Voters, 2010; Municipal Super Star, Maryland Municipal League, 2009; Legislator of the Year, Maryland State Medical Society (MedChi), 2009; Honorary Park Ranger, Maryland Park Service, 2008; Certificate of Appreciation, Maryland Municipal League, 2007; Citation, Maryland Healthy Air Act Coalition, 2006; Legislator of the Year, Annapolis & Anne Arundel County Chamber of Commerce, 2005; Anne Arundel County Sports Hall of Fame, 2004; Man of the Year, Anne Arundel County Lacrosse Association, 1982; Coach of the Year (football), 1978.
Biographical Information

Born, Baltimore, Maryland, January 4, 1947 ; St. Mary's High School, Annapolis ; Temple University, B.S., Education, 1970 ; Teacher and Coach, St. Mary's High School, 1973-79 ; Administrator for Youth Athletics, Department of Recreation and Parks, Anne Arundel County, 1979- ; Married, Two children .
Last Updated: 1/20/2020 10:26 AM