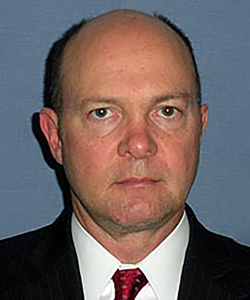 District

34

County

Harford

Committee Assignment(s)

Annapolis Info

401 James Senate Office Building
11 Bladen Street
Annapolis, MD 21401
Phone 410-841-3158 | 301-858-3158
Toll-free in MD 1-800-492-7122 ext. 3158

Interim Info

401 James Senate Office Building
11 Bladen Street
Annapolis, MD 21401
Phone 410-841-3158 | 301-858-3158

Contact

Party

Republican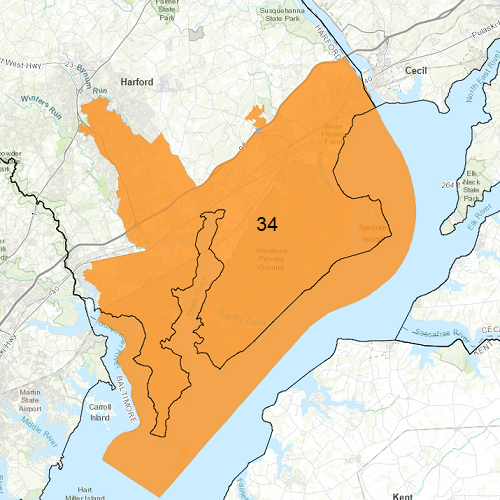 Legislation
Sponsorship Type Sort
Chamber Sort

Bill/Chapter (Cross/Chapter)

Title

Condominiums and Homeowners Associations - Election of Governing Body

Sponsorship Type

Primary

1
2

Bill/Chapter (Cross/Chapter)

Title

Juvenile Law - Jurisdiction - Attempted Carjacking and Attempted Armed Carjacking

Sponsorship Type

Primary

1
2
1
2

Bill/Chapter (Cross/Chapter)

Title

Handgun Qualification License - Training Requirement - Exemption

Sponsorship Type

Primary

1
2
1
2

Bill/Chapter (Cross/Chapter)

Title

Civil Actions - Offers of Judgment

Sponsorship Type

Primary

1
2

Bill/Chapter (Cross/Chapter)

Title

Medical Malpractice - Notice of Intent to File Claim

Sponsorship Type

Primary

1
2

Bill/Chapter (Cross/Chapter)

Title

Medical Malpractice - Discovery

Sponsorship Type

Primary

1
2
1
2
1
2

Bill/Chapter (Cross/Chapter)

Title

Natalie M. LaPrade Medical Cannabis Commission - Advertising

Sponsorship Type

Primary

1
2
2
2
2
2

Bill/Chapter (Cross/Chapter)

Title

Firearms - Handgun Permit - Preliminary Approval

Sponsorship Type

Co-Sponsor

2
2
2
2

Bill/Chapter (Cross/Chapter)

Title

Handgun Permits - Criminal History Records Checks - Fingerprint Submission Exception

Sponsorship Type

Co-Sponsor

2
2
2
2
2
2
2
2

Bill/Chapter (Cross/Chapter)

Title

Correctional Services - Eligibility for Parole - Life Imprisonment

Sponsorship Type

Co-Sponsor

2
2
2
2
2
2
2
2
2
2
2
2
2
2
2
2
2
2

Bill/Chapter (Cross/Chapter)

Title

Income Tax - Subtraction Modification - Military Retirement Income

Sponsorship Type

Co-Sponsor

2
2
2
2
2
2
2
2
2
2
2
2
2
2
2
2

Bill/Chapter (Cross/Chapter)

Title

Education - No-Zero Grading Policy - Prohibition

Sponsorship Type

Co-Sponsor

2
2
2
2
2
2
2
2
2
2

Bill/Chapter (Cross/Chapter)

Title

Distribution of Fentanyl Resulting in Death

Sponsorship Type

Co-Sponsor

2
2
2
2
2
2
2
2
2
2
2
2
2
2
2
2
2
2
2
2
2
2
2
2
2
2

Bill/Chapter (Cross/Chapter)

Title

Vehicle Laws - Protective Headgear Requirement for Motorcycle Riders - Exception

Sponsorship Type

Co-Sponsor

2
2
2
2
2
2
3
2
3
2
3
2
3
2
3
2
3
2
3
2
3
2
3
2
3
2
3
2
3
2
3
2
3
2
3
2
3
2
3
2
3
2
3
2
3
2
3
2
Bill/Chapter
(Cross/Chapter)
Title
Sponsorship Type
Sponsorship Type Sort
Chamber Sort
Current Status
Org Committees & Hearings
Opp Committees & Hearings
SB0189
Condominiums and Homeowners Associations - Election of Governing Body
Primary
1
2
In the Senate - Unfavorable Report by Judicial Proceedings

SB0197
Juvenile Law - Jurisdiction - Attempted Carjacking and Attempted Armed Carjacking
Primary
1
2
In the Senate - Unfavorable Report by Judicial Proceedings

SB0219 (HB0503)
Employers of Ex-Offenders - Liability for Negligent Hiring or Inadequate Supervision - Immunity
Primary
1
2
In the Senate - Unfavorable Report by Judicial Proceedings

SB0287
Handgun Qualification License - Training Requirement - Exemption
Primary
1
2
In the House - Hearing 3/26 at 1:00 p.m.

SB0320 (HB0848)
Courts - Documentary Evidence - Protective Order
Primary
1
2
In the Senate - Hearing 2/14 at 12:00 p.m.

SB0321
Civil Actions - Offers of Judgment
Primary
1
2
In the Senate - Hearing 2/14 at 12:00 p.m.

SB0322
Medical Malpractice - Notice of Intent to File Claim
Primary
1
2
In the Senate - Hearing 2/14 at 12:00 p.m.

SB0323
Medical Malpractice - Discovery
Primary
1
2
In the Senate - Hearing 2/14 at 12:00 p.m.

SB0389 (HB0467)
Motor Vehicle Registration - Exception for Low Speed Electric Vehicles - City of Havre de Grace
Primary
1
2
In the House - Unfavorable Report by Environment and Transportation

SB0418 (HB0350)
Vehicle Laws - Smoking Marijuana in Vehicles - Prohibition
Primary
1
2
In the Senate - Unfavorable Report by Judicial Proceedings

SB0967
Natalie M. LaPrade Medical Cannabis Commission - Advertising
Primary
1
2
In the Senate - Hearing 3/13 at 12:00 p.m.

SB0103 /CH0026 (HB0181/CH0027)
Criminal Law - Electronic Harassment and Bullying (Grace's Law 2.0)
Co-Sponsor
2
2
Approved by the Governor - Chapter 26

SB0113 /CH0044 (HB0092/CH0043)
Public Safety - Handgun Permits - Payment of Fees
Co-Sponsor
2
2
Approved by the Governor - Chapter 44

SB0114
Firearms - Handgun Permit - Preliminary Approval
Co-Sponsor
2
2
In the House - Hearing 3/26 at 1:00 p.m.

SB0115 (HB0541)
Public Safety - Permit to Carry, Wear, or Transport a Handgun - Qualifications
Co-Sponsor
2
2
In the Senate - Unfavorable Report by Judicial Proceedings

SB0118
Handgun Permits - Criminal History Records Checks - Fingerprint Submission Exception
Co-Sponsor
2
2
In the Senate - Withdrawn by Sponsor

SB0133 /CH0173 (HB0331/CH0174)
Farm Area Motor Vehicles - Registration and Authorized Use
Co-Sponsor
2
2
Approved by the Governor - Chapter 173

SB0148 (HB0764)
Correctional Services - Murder - Diminution Credits
Co-Sponsor
2
2
In the Senate - Hearing 2/05 at 12:00 p.m.

SB0149 (HB0542/CH0372)
Task Force to Study Crime Classification and Penalties
Co-Sponsor
2
2
In the House - Hearing 3/26 at 1:00 p.m.

SB0150
Correctional Services - Eligibility for Parole - Life Imprisonment
Co-Sponsor
2
2
In the Senate - Hearing 2/05 at 12:00 p.m.

SB0190 (HB0922)
Corporate Income Tax - Rate Reduction
Co-Sponsor
2
2
In the Senate - Hearing 2/05 at 2:30 p.m.

SB0193 (HB0098)
State Employee and Retiree Health and Welfare Benefits Program - Retiree Participation in the State Prescription Drug Benefit Plan
Co-Sponsor
2
2
In the Senate - Hearing 3/05 at 1:45 p.m.

SB0198 /CH0247
Crimes - Solicitation and Conspiracy to Commit Murder Resulting in Death (Stacey's Law)
Co-Sponsor
2
2
Approved by the Governor - Chapter 247

SB0199 (HB0144)
General Assembly - Live and Archived Video Streaming of Meetings
Co-Sponsor
2
2
In the Senate - Hearing 2/07 at 1:00 p.m.

SB0221 (HB1223)
Workgroup on Establishing an Independent School Board for the Juvenile Services Education System
Co-Sponsor
2
2
In the House - Hearing 3/21 at 2:00 p.m. (Judiciary)

SB0228 /CH0389
Criminal Procedure - Pretrial Release - Sex Offenders
Co-Sponsor
2
2
Approved by the Governor - Chapter 389

SB0248 (HB0368)
Criminal Law – Life–Threatening Injury Involving a Vehicle or Vessel – Criminal Negligence (Wade's Law)
Co-Sponsor
2
2
In the House - First Reading House Rules and Executive Nominations

SB0292 /CH0239 (HB0477/CH0240)
Property Tax Credit - Public Safety Officer - Definition
Co-Sponsor
2
2
Approved by the Governor - Chapter 239

SB0294
Income Tax - Subtraction Modification - Military Retirement Income
Co-Sponsor
2
2
In the Senate - Hearing 2/27 at 1:00 p.m.

SB0339 /CH0302 (HB0397/CH0301)
Public Safety - 9-1-1 Emergency Telephone System (Carl Henn's Law)
Co-Sponsor
2
2
Approved by the Governor - Chapter 302

SB0369 (HB0372)
Evidence - Chain of Custody of DNA
Co-Sponsor
2
2
In the Senate - Unfavorable Report by Judicial Proceedings

SB0394 /CH0600 (HB0259/CH0599)
Criminal Procedure - Expungement - Boating Offenses
Co-Sponsor
2
2
Enacted under Article II, Section 17(c) of the Maryland Constitution - Chapter 600

SB0397 (HB1062)
General Provisions - Commemorative Days - Freedom of the Press Day
Co-Sponsor
2
2
In the Senate - Withdrawn by Sponsor

SB0407 (HB0255)
Public Schools - Agricultural Education Programs
Co-Sponsor
2
2
In the Senate - Unfavorable Report by Education, Health, and Environmental Affairs

SB0420 (HB0630)
Health - Abortions - Reporting Requirements
Co-Sponsor
2
2
In the Senate - Hearing 3/15 at 1:00 p.m.

SB0521 /CH0035
Veteran Suicide Prevention - Comprehensive Action Plan
Co-Sponsor
2
2
Approved by the Governor - Chapter 35

SB0544
Education - No-Zero Grading Policy - Prohibition
Co-Sponsor
2
2
In the Senate - Unfavorable Report by Education, Health, and Environmental Affairs

SB0548 (HB0961)
Renewable Energy Portfolio Standard - Eligible Sources
Co-Sponsor
2
2
In the Senate - Hearing 3/05 at 1:00 p.m.

SB0552 (HB0736)
Natalie M. LaPrade Medical Cannabis Commission - Prohibitions on Former Employees and Commissioners
Co-Sponsor
2
2
In the Senate - Hearing 2/26 at 12:00 p.m.

SB0556 (HB0057)
State Government - Legislative and Executive Branches - Workplace Bullying
Co-Sponsor
2
2
In the Senate - Withdrawn by Sponsor

SB0567 /CH0052
Workgroup to Study Child Custody Court Proceedings Involving Child Abuse or Domestic Violence Allegations
Co-Sponsor
2
2
Approved by the Governor - Chapter 52

SB0570
Distribution of Fentanyl Resulting in Death
Co-Sponsor
2
2
In the Senate - Unfavorable Report by Judicial Proceedings

SB0571 (HB1261)
Volunteer Fire Company and Rescue Squads - Member Disability and Death Benefits - Appeals Process
Co-Sponsor
2
2
In the House - Unfavorable Report by Appropriations

SB0678 /CH0407
State Government - Notarial Acts and Notaries Public
Co-Sponsor
2
2
Approved by the Governor - Chapter 407

SB0689 /CH0024 (HB0734/CH0023)
Criminal Law - Labor Trafficking (Anti-Exploitation Act of 2019)
Co-Sponsor
2
2
Approved by the Governor - Chapter 24

SB0732 /CH0304 (HB1283)
Child in Need of Assistance – Guardianship by Local Department – Financial Accounts
Co-Sponsor
2
2
Approved by the Governor - Chapter 304

SB0736 /CH0326 (HB1027/CH0325)
Criminal Law - Child Pornography
Co-Sponsor
2
2
Approved by the Governor - Chapter 326

SB0821 /CH0060 (HB0710)
Correctional Services – Prerelease Study and Report
Co-Sponsor
2
2
Approved by the Governor - Chapter 60

SB0856 /CH0252
Juvenile Justice Reform Council
Co-Sponsor
2
2
Approved by the Governor - Chapter 252

SB0879 /CH0313
Primary and Secondary Education - Black History Month - Harriet Tubman and Frederick Douglass
Co-Sponsor
2
2
Approved by the Governor - Chapter 313

SB0930 (HB0911/CH0553)
Workgroup to Study Shelter and Supportive Services for Unaccompanied Homeless Minors
Co-Sponsor
2
2
In the House - Hearing 4/02 at 1:00 p.m.

SB0946 /CH0767 (HB1120)
State Prescription Drug Benefits - Retiree Benefits - Revisions
Co-Sponsor
2
2
Enacted under Article II, Section 17(c) of the Maryland Constitution - Chapter 767

SB0951 (HB0854)
Income Tax Rates - Reductions
Co-Sponsor
2
2
In the Senate - Hearing 3/13 at 1:00 p.m.

SB0960 /CH0769
Harford County - Alcoholic Beverages - Seasonal Closing
Co-Sponsor
2
2
Enacted under Article II, Section 17(c) of the Maryland Constitution - Chapter 769

SB0981
Vehicle Laws - Protective Headgear Requirement for Motorcycle Riders - Exception
Co-Sponsor
2
2
In the Senate - Hearing 3/28 at 12:00 p.m.

SB0996 (HB1376)
General Provisions - Commemorative Days - Welcome Home Korean War Veterans Day
Co-Sponsor
2
2
In the Senate - Hearing canceled

SB1008 (HB0978)
Abortions - Detection of Fetal Heartbeat (Keep Our Hearts Beating Act)
Co-Sponsor
2
2
In the Senate - First Reading Senate Rules

SB0089 (HB0046)
Small Business Relief Tax Credit – Alterations
By Request - Administration
3
2
In the House - First Reading House Rules and Executive Nominations

SB0090 (HB0043)
Elections - Legislative and Congressional Redistricting and Apportionment - Commission and Process
By Request - Administration
3
2
In the Senate - Hearing 2/28 at 1:00 p.m.

SB0091 (HB0044)
Legislative and Congressional Redistricting and Apportionment
By Request - Administration
3
2
In the Senate - Hearing 2/28 at 1:00 p.m.

SB0092 (HB0045)
Accountability in Education Act of 2019
By Request - Administration
3
2
In the Senate - Hearing 2/06 at 1:00 p.m.

SB0159 (HB0153)
Building Opportunity Act of 2019
By Request - Administration
3
2
In the Senate - Hearing 2/27 at 1:00 p.m.

SB0160 (HB0233)
Workers' Compensation - Medical Presumptions
By Request - Administration
3
2
In the House - First Reading House Rules and Executive Nominations

SB0161 (HB0231)
Income Tax - Subtraction Modification - Volunteer Fire, Rescue, and Emergency Medical Services Members
By Request - Administration
3
2
In the Senate - Hearing 2/27 at 1:00 p.m.

SB0162 (HB0234)
Criminal Law - Crime of Violence - Human Trafficking
By Request - Administration
3
2
In the House - Hearing 3/19 at 1:00 p.m.

SB0163 (HB0230)
Vehicle Laws - Drunk and Drugged Driving - Subsequent Offenders - Felonies (Repeat Drunk Driving Offenders Act of 2019)
By Request - Administration
3
2
In the House - Hearing 3/20 at 1:00 p.m.

SB0164 /CH0386 (HB0155/CH0385)
Maryland Department of Health - Capital and Grant Programs - State Grants
By Request - Administration
3
2
Approved by the Governor - Chapter 386

SB0165 (HB0148)
Safe Schools Maryland Act of 2019
By Request - Administration
3
2
In the House - Third Reading Passed with Amendments (106-29)

SB0167 (HB0152)
Pathways in Technology Early College High (P-TECH) Expansion Act of 2019
By Request - Administration
3
2
In the Senate - Unfavorable Report by Education, Health, and Environmental Affairs

SB0169 (HB0158)
State Personnel Recruitment Modernization Act of 2019
By Request - Administration
3
2
In the Senate - Withdrawn by Sponsor

SB0170 (HB0149)
Retirement Tax Fairness Act of 2019
By Request - Administration
3
2
In the Senate - Unfavorable Report by Budget and Taxation

SB0171 (HB0154)
Income Tax Subtraction Modification - Qualified Retired Public Safety Employee (Hometown Heroes Act of 2019)
By Request - Administration
3
2
In the Senate - Hearing 2/27 at 1:00 p.m.

SB0173 (HB0157)
State Government - Regulations Impacting Small Businesses
By Request - Administration
3
2
In the House - Hearing 3/26 at 1:00 p.m.

SB0174 (HB0150)
More Opportunities for Marylanders Act of 2019
By Request - Administration
3
2
In the Senate - Hearing 2/27 at 1:00 p.m.

SB0176 (HB0229)
State Commission on Criminal Sentencing Policy - Annual Report - Crimes of Violence
By Request - Administration
3
2
In the House - First Reading House Rules and Executive Nominations

SB0207 (HB0232)
Transparency Act of 2019
By Request - Administration
3
2
In the Senate - Hearing 2/07 at 1:00 p.m.

SB0874 (HB0719)
Crimes - Life Imprisonment - Parole Eligibility
By Request - Administration
3
2
In the Senate - Hearing 3/12 at 9:30 a.m.

SB0875 (HB0718)
Income Tax - Subtraction Modification - Military Retirement Income
By Request - Administration
3
2
In the Senate - Unfavorable Report by Budget and Taxation
Denotes enacted legislation
Legislative Bond Initiatives
Project Name

Status

Introduced

House Sponsors

Senate Sponsors

County

Harford

Amount Requested

$175,000

House Initiative

Senate Initiative

$100,000

Other Funding

Total Funding

$100,000
| Project Name | Status | House Sponsors | Senate Sponsors | County | Amount Requested | House Initiative | Senate Initiative | Other Funding | Total Funding |
| --- | --- | --- | --- | --- | --- | --- | --- | --- | --- |
| Habitat for Humanity Susquehanna | Introduced | | | Harford | $175,000 | | $100,000 | | $100,000 |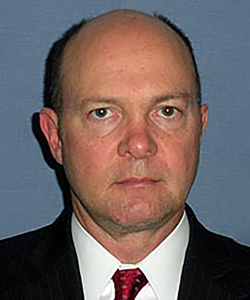 Tenure

First elected to the Senate in 2014. Member of the Senate since 2015.
Current Assignments

2015 Judicial Proceedings Committee

2015 Joint Committee on Administrative, Executive, and Legislative Review (AELR)

2015 Joint Committee on Federal Relations

2015 Maryland Veterans Caucus (Legislative Review)

2018 Chair, Senate Select Committee No. 3. Harford County
Public Service

Maryland State Commission on Criminal Sentencing Policy, 2016-; Bel Air Mayor and Commissioner; Harford County Republican Central Committee; Harford County Council, District C.
Memberships

Maryland Military Installation Caucus, 2017-; Maryland Bar Association, 1988-; Bel Air Town Commissioner; Harford County Council.
Awards

Bronze Star; Global War on Terrorism Service Medal; State Department Superior Honor Award; State Department Expeditionary Service Award; Army Services Ribbon; Army Ranger Tab; National Defense Service Medal (2nd); Iraq Campaign Medal; State Department Meritorious Honor Award; Armed Forces Reserve Medal with M Devise; Army Overseas Service Ribbon.
Biographical Information

Born, Havre de Grace, Maryland, July 8, 1958; Bel Air High School, 1976, All-County Football and All-County Orchestra; Johns Hopkins University , B.A. International Relations 1980; Johns Hopkins University Distinguished Military Graduate, 1980; Academy for Excellence in Local Governance (Fellow) Institute for Governmental Services, University of Maryland; Active Duty military service as an Infantry Officer; 1980-1985; Honor graduate of the U.S. Army Airborne School and the Infantry Officer's Advance Course; J.D., University of Baltimore Law School 1988; Deployed to Iraq with the 101st Airborne Division, 2006-2009 (Depts. of Defense and State); Department of State, Bureau of Conflict Stabilization Operations 2013-2014; Kerr McDonald, LLP, Associate Attorney, Civil Litigation 2014; Married; five children, four grandchildren.
Last Updated: 10/25/2019 10:29 AM