Delegate Jessica Feldmark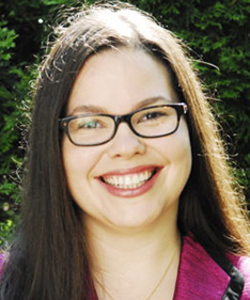 District

12

County

Baltimore and Howard

Committee Assignment(s)

Annapolis Info

216 House Office Building
6 Bladen Street
Annapolis, MD 21401
Phone 410-841-3205 | 301-858-3205
Toll-free in MD 1-800-492-7122 ext. 3205

Interim Info

216 House Office Building
6 Bladen Street
Annapolis, MD 21401
Phone 410-841-3205 | 301-858-3205

Contact

Party

Democrat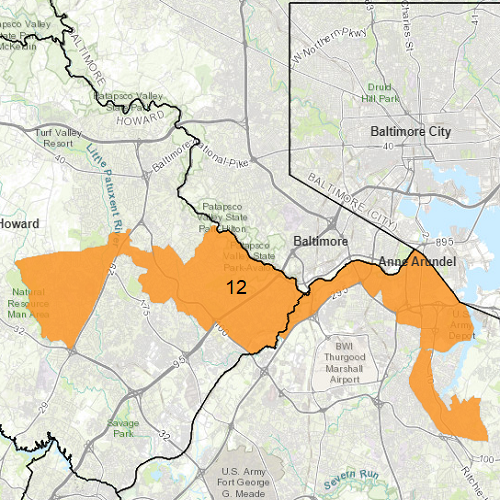 Legislation
Sponsorship Type Sort
Chamber Sort
1
2
2
2
2
2
2
2
2
2
2
2

Bill/Chapter (Cross/Chapter)

Title

Public School Students – Daily Physical Activity (Student Health and Fitness Act)

Sponsorship Type

Co-Sponsor

2
2
2
2

Bill/Chapter (Cross/Chapter)

Title

Public Schools - Provision of Feminine Hygiene Products

Sponsorship Type

Co-Sponsor

2
2
2
2
2
2
2
2
2
2
2
2
2
2
2
2
2
2
2
2

Bill/Chapter (Cross/Chapter)

Title

Education - County Boards of Education - County Superintendent Contracts

Sponsorship Type

Co-Sponsor

2
2
2
2
2
2
2
2
2
2
2
2
2
2
2
2
2
2
2
2
2
2
2
2
2
2
2
2
2
2
2
2

Bill/Chapter (Cross/Chapter)

Title

Criminal Law - Abuse or Neglect of a Vulnerable Adult - Psychological Abuse

Sponsorship Type

Co-Sponsor

2
2
2
2
2
2
2
2

Bill/Chapter (Cross/Chapter)

Title

Public Safety - Regulated Firearms - Colt AR-15 Sporter H-BAR Rifle

Sponsorship Type

Co-Sponsor

2
2

Bill/Chapter (Cross/Chapter)

Title

Constitutional Amendment - Cannabis - Use, Possession, Cultivation, and Sale

Sponsorship Type

Co-Sponsor

2
2
2
2

Bill/Chapter (Cross/Chapter)

Title

Employment Discrimination - Definition of Employer

Sponsorship Type

Co-Sponsor

2
2
2
2

Bill/Chapter (Cross/Chapter)

Title

Operation of Uninsured Motor Vehicle - Criminal Penalties

Sponsorship Type

Co-Sponsor

2
2

Bill/Chapter (Cross/Chapter)

Title

Income Tax Checkoff - Maryland Veterans Trust Fund

Sponsorship Type

Co-Sponsor

2
2
2
2
2
2
2
2
2
2
2
2
2
2
2
2

Bill/Chapter (Cross/Chapter)

Title

Election Law – Links to Online Voter Registration

Sponsorship Type

Co-Sponsor

2
2
2
2
2
2
2
2
2
2
2
2

Bill/Chapter (Cross/Chapter)

Title

Workgroup on Effective Professional Development Programs in Local Health Departments

Sponsorship Type

Co-Sponsor

2
2
2
2
2
2
2
2
2
2

Bill/Chapter (Cross/Chapter)

Title

Income Tax - Lead Remediation Credit

Sponsorship Type

Co-Sponsor

2
2

Bill/Chapter (Cross/Chapter)

Title

Public Schools - Fees for Summer School Courses - Prohibition

Sponsorship Type

Co-Sponsor

2
2
2
2

Bill/Chapter (Cross/Chapter)

Title

Declaration of Rights - Right of Bodily Integrity and Privacy

Sponsorship Type

Co-Sponsor

2
2
2
2

Bill/Chapter (Cross/Chapter)

Title

Education - Juvenile Services Education Programs - Management and Operation

Sponsorship Type

Co-Sponsor

2
2

Bill/Chapter (Cross/Chapter)

Title

Criminal Law - Human Trafficking - Felony

Sponsorship Type

Co-Sponsor

2
2
2
2
2
2
2
2

Bill/Chapter (Cross/Chapter)

Title

Medical Cannabis - Pesticide Use - Labeling and Study

Sponsorship Type

Co-Sponsor

2
2
2
2

Bill/Chapter (Cross/Chapter)

Title

Task Force on Adults With Autism Spectrum Disorder

Sponsorship Type

Co-Sponsor

2
2
2
2
2
2

Bill/Chapter (Cross/Chapter)

Title

Board of Restorative Practices in Schools - Establishment

Sponsorship Type

Co-Sponsor

2
2
2
2
2
2
2
2
2
2
2
2
2
2
2
2
Bill/Chapter
(Cross/Chapter)
Title
Sponsorship Type
Sponsorship Type Sort
Chamber Sort
Current Status
Org Committees & Hearings
Opp Committees & Hearings
HB0336 /CH0001 (SB0391/CH0002)
Civilian Federal Employees – Unemployment Insurance Benefits and Federal Government Shutdown Employee Assistance Loan Fund (Federal Shutdown Paycheck Protection Act)
Primary
1
2
Approved by the Governor - Chapter 1

HB0081 (SB0816/CH0036)
Property Tax Credit - Surviving Spouse of Veteran
Co-Sponsor
2
2
Vetoed by the Governor (Duplicative)

HB0082 /CH0572 (SB0116/CH0573)
Transportation – Complete Streets – Access to Healthy Food and Necessities
Co-Sponsor
2
2
Enacted under Article II, Section 17(c) of the Maryland Constitution - Chapter 572

HB0084 /CH0574 (SB0483/CH0575)
Maryland Farms and Families Fund - Purpose, Use, Funding, and Grant Qualifications - Alterations
Co-Sponsor
2
2
Enacted under Article II, Section 17(c) of the Maryland Constitution - Chapter 574

HB0087 /CH0576 (SB0529/CH0577)
State Board of Education – Membership – Teacher and Parent Members
Co-Sponsor
2
2
Enacted under Article II, Section 17(c) of the Maryland Constitution - Chapter 576

HB0109 /CH0579 (SB0285/CH0580)
Environment – Expanded Polystyrene Food Service Products – Prohibitions
Co-Sponsor
2
2
Enacted under Article II, Section 17(c) of the Maryland Constitution - Chapter 579

HB0110
Public School Students – Daily Physical Activity (Student Health and Fitness Act)
Co-Sponsor
2
2
In the Senate - Third Reading Passed with Amendments (45-0)

HB0124 /CH0440 (SB0299/CH0441)
Tanning Devices - Use by Minors
Co-Sponsor
2
2
Approved by the Governor - Chapter 440

HB0133
Public Schools - Provision of Feminine Hygiene Products
Co-Sponsor
2
2
In the House - Hearing 2/07 at 1:00 p.m.

HB0160 (SB0122/CH0404)
Property Tax Credits - Real Property Used for Robotics Programs
Co-Sponsor
2
2
In the House - Third Reading Passed (133-0)

HB0166 /CH0010 (SB0280/CH0011)
Labor and Employment – Payment of Wages – Minimum Wage (Fight for Fifteen)
Co-Sponsor
2
2
Gubernatorial Veto Override - Chapter 10

HB0245 /CH0398
Education - Student Data Privacy Council
Co-Sponsor
2
2
Approved by the Governor - Chapter 398

HB0262 (SB0537)
Higher Education - Tuition Rates - Exemptions
Co-Sponsor
2
2
Vetoed by the Governor (Policy)

HB0286 /CH0609
Election Law - Registration and Voting at Precinct Polling Places
Co-Sponsor
2
2
Enacted under Article II, Section 17(c) of the Maryland Constitution - Chapter 609

HB0295 (SB0848)
Nonpublic Elementary and Secondary Schools - Discrimination - Prohibition
Co-Sponsor
2
2
In the Senate - First Reading Judicial Proceedings

HB0305 (SB0608)
State Procurement - Maryland Food for Maryland Institutions Task Force
Co-Sponsor
2
2
In the House - Withdrawn by Sponsor

HB0320 (SB0455)
2020 Census Complete Count Commission
Co-Sponsor
2
2
In the House - Withdrawn by Sponsor

HB0322 (SB0606)
Election Law - References to Absentee Voting in Public Communications - Voting by Mail
Co-Sponsor
2
2
In the House - Hearing 2/12 at 1:00 p.m.

HB0330
Education - County Boards of Education - County Superintendent Contracts
Co-Sponsor
2
2
In the Senate - Hearing 3/27 at 1:00 p.m.

HB0357 (SB0222)
Appointment of County Superintendent of Schools - Disapproval by State Superintendent of Schools
Co-Sponsor
2
2
In the House - Hearing 2/14 at 1:00 p.m.

HB0364 (SB0909/CH0425)
Health Care Practitioners - Medical Examinations on Anesthetized or Unconscious Patients
Co-Sponsor
2
2
Vetoed by the Governor (Duplicative)

HB0367 (SB0536)
Public Safety - Education - Firearm Funding
Co-Sponsor
2
2
In the Senate - First Reading Education, Health, and Environmental Affairs and Judicial Proceedings

HB0399 (SB0311)
End-of-Life Option Act (Richard E. Israel and Roger "Pip" Moyer Act)
Co-Sponsor
2
2
In the Senate - First Reading Judicial Proceedings

HB0417 /CH0310
Water Pollution Control – Notification of Sewer Overflows and Treatment Plant Bypasses – Alteration
Co-Sponsor
2
2
Approved by the Governor - Chapter 310

HB0421 /CH0648 (SB0196/CH0649)
Vehicle Laws - Licenses, Identification Cards, and Moped Operator's Permits - Indication of Applicant's Sex
Co-Sponsor
2
2
Enacted under Article II, Section 17(c) of the Maryland Constitution - Chapter 648

HB0428 /CH0651 (SB0269/CH0652)
Comprehensive Flood Management Grant Program – Awards for Flood Damage and Mandatory Funding
Co-Sponsor
2
2
Enacted under Article II, Section 17(c) of the Maryland Constitution - Chapter 651

HB0440 /CH0384
Pathways in Technology Early College High (P-TECH) Expansion Act of 2019
Co-Sponsor
2
2
Approved by the Governor - Chapter 384

HB0461 /CH0515 (SB0400)
Maryland Higher Education Commission - Private Nonprofit Institutions of Higher Education - Regulation (Private Nonprofit Institution of Higher Education Protection Act of 2019)
Co-Sponsor
2
2
Approved by the Governor - Chapter 515

HB0466 /CH0364 (SB0342)
Prescription Drug Monitoring Program - Program Evaluation
Co-Sponsor
2
2
Approved by the Governor - Chapter 364

HB0481 /CH0365
Criminal Law - Sale of a Minor - Felony
Co-Sponsor
2
2
Approved by the Governor - Chapter 365

HB0482 /CH0544
Income Tax Credits – Endowments of Maryland Historically Black Colleges and Universities and Film Production Activity – Establishment and Alterations
Co-Sponsor
2
2
Approved by the Governor - Chapter 544

HB0506 /CH0478 (SB0970/CH0477)
Maryland Department of Health - Special Supplemental Nutrition Program for Women, Infants, and Children - Reports
Co-Sponsor
2
2
Approved by the Governor - Chapter 478

HB0517 (SB0460/CH0519)
Crosswalks – Violation of Pedestrian Right–of–Way – Penalty
Co-Sponsor
2
2
In the Senate - Hearing 3/28 at 12:00 p.m.

HB0520 /CH0661 (SB0406/CH0662)
Prenatal and Infant Care Coordination - Grant Funding and Task Force
Co-Sponsor
2
2
Enacted under Article II, Section 17(c) of the Maryland Constitution - Chapter 661

HB0561
Criminal Law - Abuse or Neglect of a Vulnerable Adult - Psychological Abuse
Co-Sponsor
2
2
In the House - Withdrawn by Sponsor

HB0584 (SB0263)
Earned Income Tax Credit - Individuals Without Qualifying Children - Eligibility and Refundability
Co-Sponsor
2
2
In the House - Hearing 2/20 at 1:00 p.m.

HB0585 (SB0262)
Earned Income Tax Credit - Individuals Without Qualifying Children - Calculation and Refundability
Co-Sponsor
2
2
In the House - Hearing 2/20 at 1:00 p.m.

HB0595 /CH0214
Workers' Compensation - Medical Presumptions
Co-Sponsor
2
2
Approved by the Governor - Chapter 214

HB0612
Public Safety - Regulated Firearms - Colt AR-15 Sporter H-BAR Rifle
Co-Sponsor
2
2
In the House - Hearing 2/25 at 10:00 a.m.

HB0632
Constitutional Amendment - Cannabis - Use, Possession, Cultivation, and Sale
Co-Sponsor
2
2
In the House - Hearing 3/06 at 1:00 p.m.

HB0634 (SB0738)
Labor and Employment - Wage History and Wage Range
Co-Sponsor
2
2
In the House - Hearing 2/19 at 1:00 p.m.

HB0661
Employment Discrimination - Definition of Employer
Co-Sponsor
2
2
In the House - Hearing 2/19 at 1:00 p.m.

HB0669 (SB0387)
Environment - Water Quality Certifications (Pipeline and Water Protection Act of 2019)
Co-Sponsor
2
2
In the House - Unfavorable Report by Economic Matters

HB0675
Operation of Uninsured Motor Vehicle - Criminal Penalties
Co-Sponsor
2
2
In the House - Withdrawn by Sponsor

HB0684
Income Tax Checkoff - Maryland Veterans Trust Fund
Co-Sponsor
2
2
In the Senate - Hearing 3/20 at 1:00 p.m.

HB0690 (SB0734/CH0512)
Education - Students With Reading Difficulties - Screenings and Interventions
Co-Sponsor
2
2
In the House - Hearing 2/21 at 1:00 p.m.

HB0695 (SB0788)
Transportation Climate Accountability Act of 2019
Co-Sponsor
2
2
In the House - Hearing 2/26 at 1:00 p.m. (Environment and Transportation)

HB0697 /CH0418 (SB0868/CH0417)
Health Insurance – Consumer Protections and Maryland Health Insurance Coverage Protection Commission
Co-Sponsor
2
2
Approved by the Governor - Chapter 418

HB0708 (SB0778)
Education - Identification of Students With Traumatic Brain Injury - Study and Report
Co-Sponsor
2
2
In the Senate - First Reading Education, Health, and Environmental Affairs

HB0715 (SB0419)
Correctional Services - Prerelease Unit for Women - Requirement to Operate
Co-Sponsor
2
2
In the House - Hearing 2/26 at 1:00 p.m.

HB0725 /CH0691 (SB0766)
Public Schools - Student Discipline - Restorative Approaches
Co-Sponsor
2
2
Enacted under Article II, Section 17(c) of the Maryland Constitution - Chapter 691

HB0740 (SB0882)
Criminal Law – Firearms – Computer–Aided Fabrication and Serial Number (3–D Printed Firearms )
Co-Sponsor
2
2
In the Senate - First Reading Judicial Proceedings

HB0747
Election Law – Links to Online Voter Registration
Co-Sponsor
2
2
In the Senate - Hearing 3/28 at 1:00 p.m.

HB0768 /CH0692 (SB0759)
Health - Prescription Drug Affordability Board
Co-Sponsor
2
2
Enacted under Article II, Section 17(c) of the Maryland Constitution - Chapter 692

HB0771 (SB0630)
Transportation - Regional Transportation Authority Study
Co-Sponsor
2
2
In the House - Hearing 2/28 at 1:00 p.m.

HB0786 (SB0737)
Public Safety – Rifles and Shotguns – Secondary Transactions
Co-Sponsor
2
2
In the House - Conference Committee Appointed

HB0810 (SB0870/CH0432)
Income Tax - Child and Dependent Care Tax Credit - Alterations
Co-Sponsor
2
2
Vetoed by the Governor (Duplicative)

HB0814 /CH0423 (SB0802/CH0424)
Maryland Easy Enrollment Health Insurance Program
Co-Sponsor
2
2
Approved by the Governor - Chapter 423

HB0823
Workgroup on Effective Professional Development Programs in Local Health Departments
Co-Sponsor
2
2
In the House - Withdrawn by Sponsor

HB0855 (SB0231)
Family Law - Marriage - Age Requirements
Co-Sponsor
2
2
In the House - Hearing 3/07 at 1:00 p.m.

HB0878 /CH0703
Election Law - Campaign Finance Reports - Late Fees and Certificates of Nomination
Co-Sponsor
2
2
Enacted under Article II, Section 17(c) of the Maryland Constitution - Chapter 703

HB0885 /CH0377
Transportation - Vision Zero - Establishment
Co-Sponsor
2
2
Approved by the Governor - Chapter 377

HB0913 (SB0817)
Correctional Facilities and Police Officers – Procedures – Immigration Status
Co-Sponsor
2
2
In the House - Hearing 3/05 at 1:00 p.m.

HB0956
Income Tax - Lead Remediation Credit
Co-Sponsor
2
2
In the Senate - Hearing 4/04 at 2:30 p.m.

HB0966
Public Schools - Fees for Summer School Courses - Prohibition
Co-Sponsor
2
2
In the Senate - Hearing 3/20 at 1:00 p.m.

HB1027 /CH0325 (SB0736/CH0326)
Criminal Law - Child Pornography
Co-Sponsor
2
2
Approved by the Governor - Chapter 325

HB1031
Declaration of Rights - Right of Bodily Integrity and Privacy
Co-Sponsor
2
2
In the House - Withdrawn by Sponsor

HB1062 (SB0397)
General Provisions - Commemorative Days - Freedom of the Press Day
Co-Sponsor
2
2
In the House - Withdrawn by Sponsor

HB1074
Education - Juvenile Services Education Programs - Management and Operation
Co-Sponsor
2
2
In the Senate - Hearing 3/27 at 1:00 p.m.

HB1084
Criminal Law - Human Trafficking - Felony
Co-Sponsor
2
2
In the House - Hearing 3/06 at 1:00 p.m.

HB1093 /CH0380
Income Tax - Subtraction Modification - Retirement Income (The Jonathan Porto Act)
Co-Sponsor
2
2
Approved by the Governor - Chapter 380

HB1116 /CH0513 (SB0911/CH0514)
Gender Diversity in the Boardroom – Annual Report
Co-Sponsor
2
2
Approved by the Governor - Chapter 513

HB1158 (SB0516/CH0757)
Clean Energy Jobs
Co-Sponsor
2
2
In the House - Hearing 3/08 at 1:00 p.m.

HB1174
Medical Cannabis - Pesticide Use - Labeling and Study
Co-Sponsor
2
2
In the House - Withdrawn by Sponsor

HB1183 /CH0727 (SB0251/CH0728)
Public Health - Treatment for the Prevention of HIV - Consent by Minors
Co-Sponsor
2
2
Enacted under Article II, Section 17(c) of the Maryland Constitution - Chapter 727

HB1197
Task Force on Adults With Autism Spectrum Disorder
Co-Sponsor
2
2
In the House - Hearing 3/11 at 2:00 p.m.

HB1201 (SB0972)
Task Force on Educational Outcomes of Pregnant and Parenting Students in High School and GED Programs
Co-Sponsor
2
2
In the House - Hearing 2/22 at 1:00 p.m.

HB1206 /CH0729
Maryland Longitudinal Data System Center - Data Matching
Co-Sponsor
2
2
Enacted under Article II, Section 17(c) of the Maryland Constitution - Chapter 729

HB1208
Board of Restorative Practices in Schools - Establishment
Co-Sponsor
2
2
In the Senate - Unfavorable Report by Education, Health, and Environmental Affairs

HB1209 /CH0730
Property Tax - Collection of Unpaid Taxes and Tax Sales
Co-Sponsor
2
2
Enacted under Article II, Section 17(c) of the Maryland Constitution - Chapter 730

HB1242 (SB0915)
Public School Students – Vision Services – Reporting
Co-Sponsor
2
2
In the Senate - First Reading Education, Health, and Environmental Affairs

HB1273 (SB0599)
Immigration Enforcement – Public Schools, Hospitals, and Courthouses – Policies
Co-Sponsor
2
2
In the Senate - First Reading Judicial Proceedings and Education, Health, and Environmental Affairs

HB1366 /CH0739 (SB0662/CH0740)
Maryland Association of Environmental and Outdoor Education Grant (Maryland Green Schools Act of 2019)
Co-Sponsor
2
2
Enacted under Article II, Section 17(c) of the Maryland Constitution - Chapter 739

HB1396 (SB0357)
Property Tax Exemption - Disabled Veterans
Co-Sponsor
2
2
In the House - First Reading House Rules and Executive Nominations

HJ0002 (SJ0001)
United States Constitution - Amendments Convention - Democracy Amendment
Co-Sponsor
2
2
In the House - Withdrawn by Sponsor

HJ0009 /JR0001 (SJ0002/JR0002)
Freedom of the Press Day
Co-Sponsor
2
2
Signed by the President and the Speaker - Joint Resolution 1
Denotes enacted legislation
Legislative Bond Initiatives
Project Name

Status

Introduced

House Sponsors

Senate Sponsors

County

Baltimore

Amount Requested

$200,000

House Initiative

$75,000

Senate Initiative

Other Funding

Total Funding

$75,000
| Project Name | Status | House Sponsors | Senate Sponsors | County | Amount Requested | House Initiative | Senate Initiative | Other Funding | Total Funding |
| --- | --- | --- | --- | --- | --- | --- | --- | --- | --- |
| Lansdowne Volunteer Fire Department | Introduced | | | Baltimore | $200,000 | $75,000 | | | $75,000 |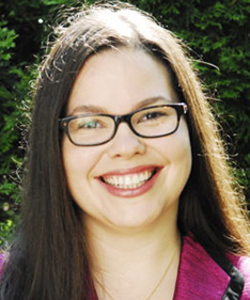 Tenure

First elected to the Maryland House of Delegates in 2018. Member of the House since January 9,, 2019.
Current Assignments

2019 Ways and Means Committee

2019 Election Law Subcommittee of the Ways and Means Committee

2019 Revenues Subcommittee of the Ways and Means Committee

2019 Joint Committee on Cybersecurity, Information Technology and Biotechnology

2019 Maryland Legislative Latino Caucus, Associate Member

2019 Women Legislators of Maryland
Memberships

NARAL Pro-Choice Maryland; Nonprofit Collaborative of Howard County; Wilde Lake Village.
Biographical Information

Goucher College, B.A., Sociology and International Relations; American University, M.S., Organization Development; Training and Special Projects Manager, Volunteer Maryland, 2000-2002; Special Assistant, Howard County Council, 2002-2006; Founding Board member, Neighbor Ride; Former AmeriCorps Member, Maryland Volunteer Lawyers Service; Chief of Staff and Former Senior Advisor, Ken Ulman, Howard County Executive, 2009-2014; Senior Advisor, 2006-2009; County Council Administrator, Howard County, 2014-2019; Married.
Last Updated: 10/25/2019 10:30 AM