Delegate Pam Lanman Guzzone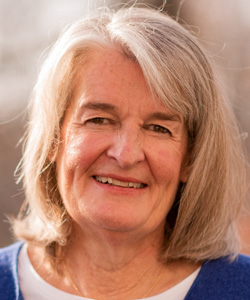 District

13

County

Howard

Committee Assignment(s)

Health and Government Operations Committee


Annapolis Info

216 Lowe House Office Building
6 Bladen Street
Annapolis, MD 21401
Phone 410-841-3083 | 301-858-3083
Toll-free in MD 1-800-492-7122 ext. 3083

Interim Info

216 Lowe House Office Building
6 Bladen Street
Annapolis, MD 21401
Phone 410-841-3083 | 301-858-3083

Contact

Party

Democrat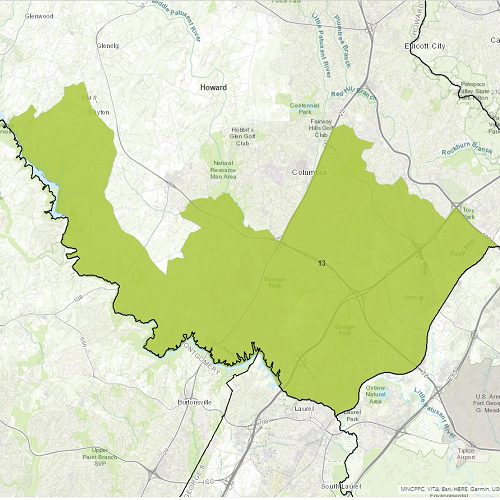 Legislation
Sponsorship Type Sort
Chamber Sort
1
2
1
2
1
2
1
2
2
2
2
2
2
2
2
2
2
2
2
2
2
2
2
2
2
2
2
2
2
2
2
2
2
2

Bill/Chapter (Cross/Chapter)

Title

Real Property - Transfer to Heir - Exemption From Prepayment

Sponsorship Type

Co-Sponsor

2
2

Bill/Chapter (Cross/Chapter)

Title

Election Law - Local Public Campaign Financing - Boards of Education

Sponsorship Type

Co-Sponsor

2
2
2
2
2
2
2
2
2
2
2
2
2
2
2
2
2
2
2
2
2
2
2
2
2
2
2
2
2
2
2
2

Bill/Chapter (Cross/Chapter)

Title

Environment - Synthetic Turf - Chain of Custody

Sponsorship Type

Co-Sponsor

2
2
2
2
2
2
2
2
2
2
2
2
2
2
2
2

Bill/Chapter (Cross/Chapter)

Title

Public Health - Commission on Universal Health Care

Sponsorship Type

Co-Sponsor

2
2
2
2
2
2

Bill/Chapter (Cross/Chapter)

Title

Attorney General – Climate Change Actions – Authorization

Sponsorship Type

Co-Sponsor

2
2
2
2
2
2
2
2
2
2
2
2
2
2
2
2
2
2
2
2

Bill/Chapter (Cross/Chapter)

Title

Criminal Law - Sexual Crimes - Consent and Second-Degree Rape

Sponsorship Type

Co-Sponsor

2
2
2
2
2
2
2
2
2
2
2
2

Bill/Chapter (Cross/Chapter)

Title

County Boards of Education - Voter Registration Link - Posting Requirement

Sponsorship Type

Co-Sponsor

2
2
2
2
2
2
2
2
2
2

Bill/Chapter (Cross/Chapter)

Title

State Board of Physicians - Supervised Medical Graduates

Sponsorship Type

Co-Sponsor

2
2
2
2
2
2
2
2
2
2
2
2
2
2
2
2
2
2

Bill/Chapter (Cross/Chapter)

Title

Renters' Property Tax Relief Program - Evaluation and Reporting Requirement

Sponsorship Type

Co-Sponsor

2
2
2
2
2
2
2
2
2
2
2
2
2
2
2
2
2
2
2
2
2
2
2
2
2
2
2
2
2
2
2
2
2
2
2
2
2
2
2
2

Bill/Chapter (Cross/Chapter)

Title

Department of the Environment - Study on Deathcare and Funeral Practices

Sponsorship Type

Co-Sponsor

2
2
2
2
2
2
2
2
2
2

Bill/Chapter (Cross/Chapter)

Title

State Information Technology - Prohibited Applications and Websites

Sponsorship Type

Co-Sponsor

2
2
2
2
2
2
2
2
2
2
2
2

Bill/Chapter (Cross/Chapter)

Title

Workgroup on Establishing a Youth Codesigned Integrated Behavioral Health Model

Sponsorship Type

Co-Sponsor

2
2
2
2
2
2

Bill/Chapter (Cross/Chapter)

Title

Maryland Pathway to Nursing Program and Advisory Committee - Establishment

Sponsorship Type

Co-Sponsor

2
2

Bill/Chapter (Cross/Chapter)

Title

Public Safety - Voluntary 9-1-1 Registry

Sponsorship Type

Co-Sponsor

2
2
2
2
2
2
2
2
2
2
2
2
2
2
6
2
6
2
Bill/Chapter
(Cross/Chapter)
Title
Sponsorship Type
Sponsorship Type Sort
Chamber Sort
Current Status
Org Committees & Hearings
Opp Committees & Hearings
HB0291 /CH0265 (SB0014/CH0264)
Health Occupations - Clinical and Graduate Alcohol and Drug Counselors - Licensure
Primary
1
2
Approved by the Governor - Chapter 265

HB0636 /CH0107
Public Information Act - Inspection of E-Mail Addresses and Telephone Numbers
Primary
1
2
Approved by the Governor - Chapter 107

HB0716 /CH0108 (SB0474/CH0109)
Managed Care Organizations - Retroactive Denial of Reimbursement - Information in Written Statement
Primary
1
2
Approved by the Governor - Chapter 108

HB0786 (SB0648/CH0333)
Electronic Health Networks and Electronic Medical Records - Nursing Homes - Release of Records
Primary
1
2
In the Senate - First Reading Senate Rules

HB0006 /CH0581 (SB0092)
Department of General Services - Energy-Conserving Standards (Maryland Sustainable Buildings Act of 2023)
Co-Sponsor
2
2
Approved by the Governor - Chapter 581

HB0019 /CH0041 (SB0349/CH0042)
State Board of Examiners of Psychologists - License and Registration Issuance and Renewals - Electronic Means
Co-Sponsor
2
2
Approved by the Governor - Chapter 41

HB0026 /CH0055
Health Occupations - Psychologists - Licensure Qualification
Co-Sponsor
2
2
Approved by the Governor - Chapter 55

HB0053 /CH0043 (SB0608/CH0044)
Human Services - Maryland Statewide Independent Living Council
Co-Sponsor
2
2
Approved by the Governor - Chapter 43

HB0058 /CH0149 (SB0035/CH0150)
Open Meetings Act - State Ethics Commission (Maryland State Agency Transparency Act of 2023)
Co-Sponsor
2
2
Approved by the Governor - Chapter 149

HB0063 /CH0576 (SB0386/CH0575)
Certified Local Farm and Fish Program - Establishment
Co-Sponsor
2
2
Approved by the Governor - Chapter 576

HB0103 (SB0145/CH0317)
State Board of Social Work Examiners - Temporary License to Practice Social Work
Co-Sponsor
2
2
In the House - Conference Committee Appointed

HB0111 /CH0283 (SB0026/CH0282)
Maryland Medical Assistance Program, Maryland Children's Health Program, and Workgroup on Low-Income Utility Assistance
Co-Sponsor
2
2
Approved by the Governor - Chapter 283

HB0121 /CH0263 (SB0008/CH0262)
Mental Health - Treatment Plans for Individuals in Facilities and Resident Grievance System
Co-Sponsor
2
2
Approved by the Governor - Chapter 263

HB0138 (SB0030)
Study on Statewide 2-1-1 and 3-1-1 Systems
Co-Sponsor
2
2
In the Senate - First Reading Senate Rules

HB0141 /CH0045 (SB0251/CH0046)
State Government – Commission on LGBTQIA+ Affairs – Alterations
Co-Sponsor
2
2
Approved by the Governor - Chapter 45

HB0172 /CH0302 (SB0232/CH0303)
Health Occupations - Licensed Athletic Trainers - Dry Needling Approval
Co-Sponsor
2
2
Approved by the Governor - Chapter 302

HB0204 (SB0162/CH0564)
Maryland Aviation Commission - Duties, Composition, and Member Orientation
Co-Sponsor
2
2
In the Senate - First Reading Senate Rules

HB0205
Real Property - Transfer to Heir - Exemption From Prepayment
Co-Sponsor
2
2
In the House - Hearing 2/07 at 1:00 p.m.

HB0213
Election Law - Local Public Campaign Financing - Boards of Education
Co-Sponsor
2
2
In the House - Hearing 2/07 at 1:00 p.m.

HB0214 /CH0385 (SB0281)
Commission on Public Health - Establishment
Co-Sponsor
2
2
Approved by the Governor - Chapter 385

HB0234 /CH0363 (SB0200/CH0362)
State Board of Chiropractic Examiners - Disciplinary Actions
Co-Sponsor
2
2
Approved by the Governor - Chapter 363

HB0238 /CH0056 (SB0215/CH0057)
Massage Therapy - Discipline
Co-Sponsor
2
2
Approved by the Governor - Chapter 56

HB0241 (SB0161)
State Board of Physicians - Dispensing Permits
Co-Sponsor
2
2
In the Senate - First Reading Finance

HB0244 /CH0661 (SB0253/CH0660)
Estates and Trusts - Registers of Wills - Electronic Filing and Signatures
Co-Sponsor
2
2
Approved by the Governor - Chapter 661

HB0245 /CH0145
Minority Business Enterprise Program - Reporting
Co-Sponsor
2
2
Approved by the Governor - Chapter 145

HB0260 /CH0270 (SB0346/CH0269)
Maryland Sign Language Interpreters Act
Co-Sponsor
2
2
Approved by the Governor - Chapter 270

HB0261 /CH0202 (SB0424/CH0201)
Eligible Projects - Procurement of Construction Materials (Buy Clean Maryland Act)
Co-Sponsor
2
2
Approved by the Governor - Chapter 202

HB0273 /CH0319 (SB0399/CH0318)
Health Occupations - Environmental Health Specialists - Revisions
Co-Sponsor
2
2
Approved by the Governor - Chapter 319

HB0274 (SB0387)
Task Force on Reducing Emergency Department Wait Times
Co-Sponsor
2
2
In the Senate - Third Reading Passed with Amendments (47-0)

HB0276 /CH0158 (SB0205/CH0159)
Education - Libraries - Funding
Co-Sponsor
2
2
Approved by the Governor - Chapter 158

HB0278 /CH0328 (SB0213/CH0327)
Health Occupations - Clinical Nurse Specialists - Prescribing
Co-Sponsor
2
2
Approved by the Governor - Chapter 328

HB0283 /CH0253 (SB0460/CH0252)
Maryland Medical Assistance Program - Gender-Affirming Treatment (Trans Health Equity Act)
Co-Sponsor
2
2
Approved by the Governor - Chapter 253

HB0288 /CH0304 (SB0299/CH0305)
Grocery Stores and Restaurants - Automated External Defibrillator Program (Joe Sheya Act)
Co-Sponsor
2
2
Approved by the Governor - Chapter 304

HB0290 /CH0377 (SB0237)
Public Health - Dental Services - Access
Co-Sponsor
2
2
Approved by the Governor - Chapter 377

HB0299
Environment - Synthetic Turf - Chain of Custody
Co-Sponsor
2
2
In the Senate - Hearing 3/23 at 1:00 p.m.

HB0302 /CH0360 (SB0188/CH0361)
Public Health - Rare Disease Advisory Council
Co-Sponsor
2
2
Approved by the Governor - Chapter 360

HB0305 (SB0308)
Health Insurance - Utilization Review - Revisions
Co-Sponsor
2
2
In the House - Hearing 2/16 at 1:00 p.m.

HB0318 (SB0604)
Maryland Medical Assistance Program - Provider Agencies and Personal Care Aides - Reimbursement and Wage Reports
Co-Sponsor
2
2
In the Senate - First Reading Finance and Budget and Taxation

HB0319 /CH0486 (SB0158/CH0485)
Pesticides - PFAS Testing - Study
Co-Sponsor
2
2
Approved by the Governor - Chapter 486

HB0321 /CH0348
Cigarette Restitution Fund - Payments for Sale and Marketing of Electronic Smoking Devices - Use
Co-Sponsor
2
2
Approved by the Governor - Chapter 348

HB0322 /CH0379 (SB0255/CH0378)
Public Health - Home- and Community-Based Services for Children and Youth
Co-Sponsor
2
2
Approved by the Governor - Chapter 379

HB0328 /CH0155 (SB0112/CH0154)
State Finance and Procurement - Grants - Prompt Payment Requirement
Co-Sponsor
2
2
Approved by the Governor - Chapter 155

HB0329
Public Health - Commission on Universal Health Care
Co-Sponsor
2
2
In the House - Hearing 3/16 at 6:00 p.m.

HB0333 /CH0310 (SB0404/CH0311)
Hospitals - Financial Assistance - Medical Bill Reimbursement Process
Co-Sponsor
2
2
Approved by the Governor - Chapter 310

HB0339 /CH0011 (SB0478/CH0012)
Maryland Lynching Truth and Reconciliation Commission - Reporting and Sunset Extension
Co-Sponsor
2
2
Approved by the Governor - Chapter 11

HB0347
Attorney General – Climate Change Actions – Authorization
Co-Sponsor
2
2
In the House - Hearing 2/22 at 1:00 p.m.

HB0351 (SB0376)
Health Occupations - Licensed Direct-Entry Midwives - Previous Cesarean Section
Co-Sponsor
2
2
In the Senate - First Reading Finance

HB0354 (SB0343/CH0637)
Maryland Achieving a Better Life Experience (ABLE) Program - Account Establishment - Procedures
Co-Sponsor
2
2
In the Senate - First Reading Senate Rules

HB0357 (SB0898)
Pharmacy Benefits Managers - Definition of Purchaser and Alteration of Application of Law
Co-Sponsor
2
2
In the Senate - Hearing 3/29 at 1:00 p.m.

HB0374 /CH0355 (SB0565)
Health Insurance – Pharmacy Benefits Managers – Audits of Pharmacies and Pharmacists
Co-Sponsor
2
2
Approved by the Governor - Chapter 355

HB0376 /CH0299 (SB0184/CH0298)
Health Insurance - Diagnostic and Supplemental Examinations and Biopsies for Breast Cancer - Cost-Sharing
Co-Sponsor
2
2
Approved by the Governor - Chapter 299

HB0382 /CH0217 (SB0895)
Maryland Department of Health and Prescription Drug Affordability Board - Managed Care Organizations and Prescription Drug Claims - Study
Co-Sponsor
2
2
Approved by the Governor - Chapter 217

HB0383 (SB0109)
Interagency Commission on School Construction – Systemic Renovation Projects – Eligibility
Co-Sponsor
2
2
In the House - Withdrawn by Sponsor

HB0395 /CH0117 (SB0223/CH0118)
State Government - State Facilities Changes and Closures - Procedures
Co-Sponsor
2
2
Approved by the Governor - Chapter 117

HB0401 /CH0060 (SB0449/CH0061)
Maryland Audiology, Hearing Aid Dispensing, Speech-Language Pathology, and Music Therapy Act - Definitions and Application
Co-Sponsor
2
2
Approved by the Governor - Chapter 60

HB0412
Criminal Law - Sexual Crimes - Consent and Second-Degree Rape
Co-Sponsor
2
2
In the House - Hearing 2/21 at 1:00 p.m.

HB0418 /CH0287 (SB0283/CH0286)
Mental Health - Workforce Development - Fund Established
Co-Sponsor
2
2
Approved by the Governor - Chapter 287

HB0429 /CH0026 (SB0451/CH0027)
Procurement Improvement Council - Membership and Duties
Co-Sponsor
2
2
Approved by the Governor - Chapter 26

HB0453 /CH0059
State Board of Physicians - Inactive and Emeritus Status
Co-Sponsor
2
2
Approved by the Governor - Chapter 59

HB0454 /CH0376 (SB0187/CH0375)
Health Occupations - Licenses, Certificates, and Registrations - Lawful Presence and Identification Numbers
Co-Sponsor
2
2
Approved by the Governor - Chapter 376

HB0456 /CH0280 (SB0940/CH0279)
State Board of Pharmacy - Accessible Prescription Labels, Bag Tags, and Medical Guides for Blind, Visually Impaired, and Print Disabled Individuals - Regulations
Co-Sponsor
2
2
Approved by the Governor - Chapter 280

HB0468
County Boards of Education - Voter Registration Link - Posting Requirement
Co-Sponsor
2
2
In the House - Withdrawn by Sponsor

HB0470 /CH0580 (SB0256/CH0579)
Environment - Fire-Fighting Training - Oriented Strand Board - Prohibition
Co-Sponsor
2
2
Approved by the Governor - Chapter 580

HB0480 /CH0615 (SB0286/CH0616)
Department of Veterans Affairs - Burial in State Veterans' Cemeteries - Spouses and Dependents
Co-Sponsor
2
2
Approved by the Governor - Chapter 615

HB0483 /CH0552 (SB0074/CH0553)
Grossly Negligent or Drunk or Drugged Operation of Vehicle or Vessel - Prior Convictions
Co-Sponsor
2
2
Approved by the Governor - Chapter 552

HB0488 (SB0482)
Janet L. Hoffman Loan Assistance Repayment Program - Mental Health Professionals in Public Schools
Co-Sponsor
2
2
In the House - Hearing 2/15 at 1:00 p.m. (Ways and Means)

HB0507
State Board of Physicians - Supervised Medical Graduates
Co-Sponsor
2
2
In the Senate - Hearing 3/22 at 1:00 p.m.

HB0535 /CH0151 (SB0379/CH0152)
Election Law - Ballot Issuance, Processing, and Reporting Procedures and 2024 Primary Date
Co-Sponsor
2
2
Approved by the Governor - Chapter 151

HB0571 /CH0356 (SB0954)
Opioids - Opioid Restitution Advisory Council and Fund and Overdose Response Program
Co-Sponsor
2
2
Approved by the Governor - Chapter 356

HB0586 /CH0170 (SB0782/CH0169)
State Procurement - Purchasing - Compost, Mulch, and Soil Amendments and Aggregate
Co-Sponsor
2
2
Approved by the Governor - Chapter 170

HB0588 (SB0365)
Health Insurance - Qualified Resident Enrollment Program (Access to Care Act)
Co-Sponsor
2
2
In the Senate - First Reading Finance

HB0596 /CH0332 (SB0511/CH0331)
Health and Human Services Transportation Improvement Act of 2023
Co-Sponsor
2
2
Approved by the Governor - Chapter 332

HB0611 /CH0222 (SB0960/CH0223)
State Board of Nursing – Sunset Extension, Licensure Exceptions, and Board Operations and Membership
Co-Sponsor
2
2
Approved by the Governor - Chapter 222

HB0614 /CH0668 (SB0228/CH0667)
Department of Aging - Long-Term Care and Dementia Care Navigation Programs
Co-Sponsor
2
2
Approved by the Governor - Chapter 668

HB0634 (SB0602)
Public Health - Sale of Diet Pills to Minors - Prohibition (Protecting Teenagers From Unregulated Diet Pills)
Co-Sponsor
2
2
In the House - Hearing 3/01 at 1:00 p.m. (Economic Matters)

HB0651
Renters' Property Tax Relief Program - Evaluation and Reporting Requirement
Co-Sponsor
2
2
In the House - Hearing 2/21 at 1:00 p.m.

HB0676 /CH0591
Cemeteries - Interment - Pet Remains
Co-Sponsor
2
2
Approved by the Governor - Chapter 591

HB0681 (SB0558/CH0276)
Recovery Residence Grant Program - Establishment
Co-Sponsor
2
2
In the Senate - First Reading Senate Rules

HB0690 /CH0140 (SB0332/CH0139)
Maryland African American Museum Corporation - Board of Directors - Membership
Co-Sponsor
2
2
Approved by the Governor - Chapter 140

HB0693 /CH0218 (SB0647)
State Board of Pharmacy - Board Membership, Delegated Pharmacy Acts, and Sunset Extension
Co-Sponsor
2
2
Approved by the Governor - Chapter 218

HB0697 (SB0401)
Department of Human Services – Electronic Benefits Transfer Cards – Theft and Restoration of Benefits
Co-Sponsor
2
2
In the House - Withdrawn by Sponsor

HB0702 /CH0289 (SB0509/CH0288)
Health Care Facilities - Nursing Homes - Acquisitions and Licensure
Co-Sponsor
2
2
Approved by the Governor - Chapter 289

HB0703 (SB0584/CH0383)
Public Health - Parkinson's Disease - Advisory Committee and Website
Co-Sponsor
2
2
In the Senate - First Reading Senate Rules

HB0705 /CH0245 (SB0798/CH0244)
Declaration of Rights - Right to Reproductive Freedom
Co-Sponsor
2
2
Approved by the Governor, assigned a chapter number, enactment subject to constitutional referendum - Chapter 245

HB0717 /CH0368 (SB0772/CH0367)
State Board of Nursing - Peer Advisory Committees, Scopes of Practice, and Licensure Requirements
Co-Sponsor
2
2
Approved by the Governor - Chapter 368

HB0726 /CH0620 (SB0231/CH0621)
Maryland Medical Assistance Program - Autism Waiver - Military Families
Co-Sponsor
2
2
Approved by the Governor - Chapter 620

HB0785 /CH0365 (SB0515/CH0364)
Health Insurance - Step Therapy or Fail-First Protocol and Prior Authorization - Revisions
Co-Sponsor
2
2
Approved by the Governor - Chapter 365

HB0809 /CH0137 (SB0334/CH0138)
State Procurement – Minority Business Enterprise Program – Extension and Reports
Co-Sponsor
2
2
Approved by the Governor - Chapter 137

HB0811 /CH0325 (SB0914/CH0324)
Hospitals - Testing for Fentanyl (The Josh Siems Act)
Co-Sponsor
2
2
Approved by the Governor - Chapter 325

HB0812 /CH0249 (SB0786/CH0248)
Health - Reproductive Health Services - Protected Information and Insurance Requirements
Co-Sponsor
2
2
Approved by the Governor - Chapter 249

HB0814 /CH0257 (SB0601/CH0256)
Maryland Health Benefit Exchange - State-Based Young Adult Health Insurance Subsidies Pilot Program - Sunset Extension
Co-Sponsor
2
2
Approved by the Governor - Chapter 257

HB0815 /CH0354 (SB0965/CH0353)
Cancer Screening - Health Insurance and Assessment of Outreach, Education, and Health Disparities
Co-Sponsor
2
2
Approved by the Governor - Chapter 354

HB0816 /CH0213 (SB0510/CH0214)
Procurement - Minority Business Enterprises and Veteran-Owned Small Business Enterprises - Participation Goal Scorecard
Co-Sponsor
2
2
Approved by the Governor - Chapter 213

HB0817 /CH0350 (SB0649/CH0349)
State Government - Regulation Procedures and the Maryland Register
Co-Sponsor
2
2
Approved by the Governor - Chapter 350

HB0823 (SB0480)
Mental Health Law - Assisted Outpatient Treatment Programs
Co-Sponsor
2
2
In the Senate - Rereferred to Finance

HB0869
Department of the Environment - Study on Deathcare and Funeral Practices
Co-Sponsor
2
2
In the Senate - Special Order until 4/10 (Senator Gallion) Adopted

HB0876 (SB0644/CH0409)
Maternal Mortality Review Program - Local Teams - Access to Records
Co-Sponsor
2
2
In the Senate - First Reading Senate Rules

HB0933 (SB0845)
End-of-Life Option Act (The Honorable Elijah E. Cummings and the Honorable Shane E. Pendergrass Act)
Co-Sponsor
2
2
In the House - Hearing 3/10 at 1:00 p.m. (Health and Government Operations)

HB0977 /CH0268
Maryland Department of Health - Office of the Chief Medical Examiner
Co-Sponsor
2
2
Approved by the Governor - Chapter 268

HB1051 /CH0156
Public Information Act - Decisions of the State Public Information Act Compliance Board - Appeals
Co-Sponsor
2
2
Approved by the Governor - Chapter 156

HB1141
State Information Technology - Prohibited Applications and Websites
Co-Sponsor
2
2
In the Senate - Hearing 3/30 at 1:00 p.m.

HB1146 /CH0219
Maryland Department of Health and Maryland Health Care Commission - Dental Services - Survey and Regional Needs Assessment
Co-Sponsor
2
2
Approved by the Governor - Chapter 219

HB1148 /CH0291 (SB0582/CH0290)
Behavioral Health Care - Treatment and Access (Behavioral Health Model for Maryland)
Co-Sponsor
2
2
Approved by the Governor - Chapter 291

HB1149 /CH0636 (SB0622/CH0635)
Medicaid Waiver Programs - Waitlist and Registry Reduction (End the Wait Act)
Co-Sponsor
2
2
Approved by the Governor - Chapter 636

HB1151 /CH0301 (SB0678/CH0300)
Health Insurance - Reimbursement for Services Rendered by a Pharmacist
Co-Sponsor
2
2
Approved by the Governor - Chapter 301

HB1153 /CH0344 (SB0794/CH0343)
Behavioral Health Programs - Residential Programs - Food Service Facility Requirements
Co-Sponsor
2
2
Approved by the Governor - Chapter 344

HB1155
Workgroup on Establishing a Youth Codesigned Integrated Behavioral Health Model
Co-Sponsor
2
2
In the Senate - First Reading Senate Rules

HB1156 /CH0399
Pharmacists - Therapy Management Contract - Form
Co-Sponsor
2
2
Approved by the Governor - Chapter 399

HB1159 /CH0326
State Board of Dental Examiners - University of Maryland School of Dentistry Faculty - Qualifying for Examination
Co-Sponsor
2
2
Approved by the Governor - Chapter 326

HB1160
Maryland Pathway to Nursing Program and Advisory Committee - Establishment
Co-Sponsor
2
2
In the Senate - First Reading Finance

HB1176
Public Safety - Voluntary 9-1-1 Registry
Co-Sponsor
2
2
In the Senate - Second Reading Passed

HB1189 (SB0801/CH0578)
Economic Development - Cybersecurity - Cyber Maryland Program
Co-Sponsor
2
2
In the Senate - First Reading Senate Rules

HB1200 /CH0157 (SB0925)
Elections - Election Judges - Minimum Compensation
Co-Sponsor
2
2
Approved by the Governor - Chapter 157

HB1217 /CH0323 (SB0805/CH0322)
Maryland Medical Assistance Program and Health Insurance - Required Coverage for Biomarker Testing
Co-Sponsor
2
2
Approved by the Governor - Chapter 323

HB1232 (SB0372)
Health Occupations - Pharmacists - Administration of Vaccines
Co-Sponsor
2
2
In the Senate - Rereferred to Finance

HB1244 /CH0013 (SB0842/CH0014)
Maryland Holocaust Remembrance Day
Co-Sponsor
2
2
Approved by the Governor - Chapter 13

HB1249 (SB0362/CH0275)
Certified Community Behavioral Health Clinics - Planning Grant Funds and Demonstration Application
Co-Sponsor
2
2
In the Senate - First Reading Senate Rules
HB0124 /CH0047 (SB0131/CH0048)
Mandated Reports - Revisions
By Request - Other
6
2
Approved by the Governor - Chapter 47

HB0774 /CH0007 (SB0665/CH0008)
Assisted Living Programs - Unlicensed Programs - Resident Abuse, Exploitation, and Neglect (The Senator Delores Kelley Residents of Unlicensed Programs Protection Act)
By Request - Other
6
2
Approved by the Governor - Chapter 7
Denotes enacted legislation
Legislative Bond Initiatives
| Project Name | Status | House Sponsors | Senate Sponsors | County | Amount Requested | Senate Initiative | House Initiative | Other Funding | Total Funding |
| --- | --- | --- | --- | --- | --- | --- | --- | --- | --- |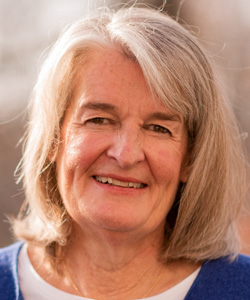 Tenure

Elected to the Maryland House of Delegates in November 2022. Member of the House of Delegates since January 11, 2023.
Current Assignments

2023 Health and Government Operations Committee

2023 Government Operations and Health Facilities Subcommittee

2023 Insurance and Pharmaceuticals Subcommittee
Public Service

Arc of Howard County Board of Directors; Board President 2019-2021, 2013-; Executive and Leadership Development Coach, Leadership Essential of Howard County; Commissioner, Howard County Commission for Women, 2020-2022.
Biographical Information

Born in Boston, Massachusetts, January 4, 1963; Duxbury High School, 1981; Tufts University, B.A. English and Political Science, 1985; University of Maryland, School of Public Policy, MPP, 1989; PLG Coaching and Consulting, Founder, 2019-present; NASA Goddard Space Flight Center, Manager of Operations, Goddard Employees Welfare Association (GEWA), 2014-2019; NASA Goddard Space Flight Center, Senior Organizational Development Manager, 2004-2014; NASA Goddard Space Flight Center, Financial Management Analyst, 1989-1997; Technology Commercialization Specialist, 1997-2003; Three children.
Last Updated: 6/5/2023 1:22 PM