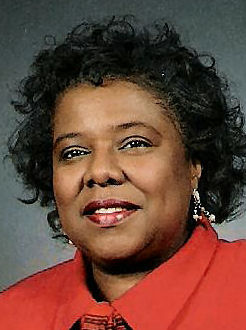 District

45

County

Baltimore City

Committee Assignment(s)

Annapolis Info

317 House Office Building
6 Bladen Street
Annapolis, MD 21401
Phone: 410-841-3486
Toll-free in MD
Fax 410-841-3467

Interim Info

3301 Belair Road
Suite 2C
Baltimore, MD 21213
Phone 410-342-0470
Fax 410-342-0598

Contact

Party

Democrat
Legislation
Sponsorship Type Sort
Chamber Sort

Bill/Chapter (Cross/Chapter)

Title

Labor and Employment - Maryland Wage and Hour Law - Payment of Wages

Sponsorship Type

Co-Sponsor

2
2
2
2
2
2
2
2

Bill/Chapter (Cross/Chapter)

Title

Electricity - Consumer Relations - Smart Meters

Sponsorship Type

Co-Sponsor

2
2
2
2
2
2
2
2
2
2

Bill/Chapter (Cross/Chapter)

Title

Labor and Employment - Earned Sick Leave

Sponsorship Type

Co-Sponsor

2
2
2
2

Bill/Chapter (Cross/Chapter)

Title

Education - Task Force to Study the Suspension of Prekindergarten Students in Public Schools

Sponsorship Type

Co-Sponsor

2
2
2
2

Bill/Chapter (Cross/Chapter)

Title

Task Force on Community-Partnered School-Based Mental Health

Sponsorship Type

Co-Sponsor

2
2

Bill/Chapter (Cross/Chapter)

Title

Labor and Employment - Intern Transportation Costs - Reimbursement by Employers

Sponsorship Type

Co-Sponsor

2
2

Bill/Chapter (Cross/Chapter)

Title

State Government - Commemorative Days - Diwali Day

Sponsorship Type

Co-Sponsor

2
2
2
2
2
2
2
2
2
2

Bill/Chapter (Cross/Chapter)

Title

Baltimore City - Property Tax - Assessors

Sponsorship Type

Co-Sponsor

2
2
2
2
2
2
2
2
2
2
2
2
2
2

Bill/Chapter (Cross/Chapter)

Title

Baltimore City - Property Tax Equity - Study

Sponsorship Type

Co-Sponsor

2
2

Bill/Chapter (Cross/Chapter)

Title

Task Force to Study the Impact of Unemployment Insurance Contribution Fluctuations on Small Businesses

Sponsorship Type

Co-Sponsor

2
2

Bill/Chapter (Cross/Chapter)

Title

State Lottery - Proceeds - Parks and Recreation Departments

Sponsorship Type

Co-Sponsor

2
2

Bill/Chapter (Cross/Chapter)

Title

Income Tax Credit - Hiring Qualified Veterans

Sponsorship Type

Co-Sponsor

2
2
2
2
2
2
2
2
2
2
2
2
2
2
2
2
2
2
2
2

Bill/Chapter (Cross/Chapter)

Title

Income Tax - Rate and Subtraction Modification - Parental Leave for Employees

Sponsorship Type

Co-Sponsor

2
2

Bill/Chapter (Cross/Chapter)

Title

Family Law - Child Support - Custody and Visitation Determinations

Sponsorship Type

Co-Sponsor

2
2
2
2
2
2

Bill/Chapter (Cross/Chapter)

Title

Natalie M. LaPrade Medical Marijuana Commission - Treatment, Certification, Licensing, and Registration

Sponsorship Type

Co-Sponsor

2
2

Bill/Chapter (Cross/Chapter)

Title

Maryland Youth Employment Act of 2014

Sponsorship Type

Co-Sponsor

2
2
2
2
2
2
2
2

Bill/Chapter (Cross/Chapter)

Title

Communications Tax Reform Act of 2014

Sponsorship Type

Co-Sponsor

2
2
2
2

Bill/Chapter (Cross/Chapter)

Title

Income Tax Checkoff - Maryland Veterans Trust Fund

Sponsorship Type

Co-Sponsor

2
2
4
2
4
2
4
2
4
2
6
2
Bill/Chapter
(Cross/Chapter)
Title
Sponsorship Type
Sponsorship Type Sort
Chamber Sort
Current Status
Org Committees & Hearings
Opp Committees & Hearings
HB0187
Labor and Employment - Maryland Wage and Hour Law - Payment of Wages
Co-Sponsor
2
2
In the Senate - Hearing 3/26 at 1:00 p.m.

HB0198 /CH0389 (SB0727)
Income Tax - Earned Income Credit - Refundable Amount
Co-Sponsor
2
2
Approved by the Governor - Chapter 389

HB0243 /CH0591
Vehicle Laws - Unauthorized Use of Rented Motor Vehicle - Repeal
Co-Sponsor
2
2
Approved by the Governor - Chapter 591

HB0331 (SB0280)
Electricity - Smart Meters - Disclosure of Usage Data
Co-Sponsor
2
2
In the House - Unfavorable Report by Economic Matters

HB0332
Electricity - Consumer Relations - Smart Meters
Co-Sponsor
2
2
In the House - Unfavorable Report by Economic Matters

HB0396 /CH0503 (SB0446/CH0502)
Department of Disabilities - Study of Accessibility Concepts in Computer Science, Information Systems, and Information Technology Programs in Higher Education
Co-Sponsor
2
2
Approved by the Governor - Chapter 503

HB0410 (SB0376)
Criminal Procedure - Expungement - Subsequent Conviction or Pending Criminal Proceeding
Co-Sponsor
2
2
In the House - Third Reading Failed (69-65)

HB0440 /CH0268 (SB0058/CH0267)
Education - School Vehicles - Authorized Riders
Co-Sponsor
2
2
Approved by the Governor - Chapter 268

HB0450 (SB0486/CH0511)
Income Tax Credit - Endow Maryland
Co-Sponsor
2
2
In the Senate - Second Reading Passed

HB0527
Labor and Employment - Earned Sick Leave
Co-Sponsor
2
2
In the House - Hearing 2/18 at 1:00 p.m.

HB0549 /CH0602
General Provisions - Commemorative Days - Juneteenth National Freedom Day
Co-Sponsor
2
2
Approved by the Governor - Chapter 602

HB0561
Education - Task Force to Study the Suspension of Prekindergarten Students in Public Schools
Co-Sponsor
2
2
In the House - Hearing 2/12 at 1:00 p.m.

HB0608 (SB0819)
Police Training - Human Trafficking - Sensitivity and Awareness
Co-Sponsor
2
2
In the House - Unfavorable Report by Judiciary

HB0639
Task Force on Community-Partnered School-Based Mental Health
Co-Sponsor
2
2
In the House - Withdrawn by Sponsor

HB0640
Labor and Employment - Intern Transportation Costs - Reimbursement by Employers
Co-Sponsor
2
2
In the House - Unfavorable Report by Economic Matters

HB0762
State Government - Commemorative Days - Diwali Day
Co-Sponsor
2
2
In the House - Hearing 2/19 at 1:00 p.m.

HB0794 /CH0425 (SB0794)
Maryland Unaccompanied Homeless Youth and Young Adult Count Demonstration Project
Co-Sponsor
2
2
Approved by the Governor - Chapter 425

HB0813 /CH0427 (SB0795)
Joint Committee on Ending Homelessness
Co-Sponsor
2
2
Approved by the Governor - Chapter 427

HB0830 (SB0287)
Alcoholic Beverages - Shipment of Kosher Wine Sold at Retail
Co-Sponsor
2
2
In the House - Withdrawn by Sponsor

HB0831 /CH0347 (SB0846/CH0346)
Baltimore City - Alcoholic Beverages Act of 2014
Co-Sponsor
2
2
Approved by the Governor - Chapter 347

HB0832
Baltimore City - Property Tax - Assessors
Co-Sponsor
2
2
In the House - Hearing 2/27 at 1:00 p.m.

HB0833 /CH0617
Baltimore City - Tax-Exempt Property - Certification of Use
Co-Sponsor
2
2
Approved by the Governor - Chapter 617

HB0863 /CH0618
Property Tax - Exemption - Community-Managed Open Space
Co-Sponsor
2
2
Approved by the Governor - Chapter 618

HB0881 /CH0240 (SB0923/CH0256)
Medical Marijuana - Natalie M. LaPrade Medical Marijuana Commission
Co-Sponsor
2
2
Approved by the Governor - Chapter 240

HB0920 /CH0623 (SB0961)
Baltimore City Residential Retention Act
Co-Sponsor
2
2
Approved by the Governor - Chapter 623

HB0923 /CH0529 (SB0596/CH0528)
Income Tax Subtraction Modification - Mortgage Forgiveness Debt Relief - Extension
Co-Sponsor
2
2
Approved by the Governor - Chapter 529

HB0936 /CH0624
Baltimore City - Homestead Assessment Cap Increase and Property Tax Rate Reduction - Study
Co-Sponsor
2
2
Approved by the Governor - Chapter 624

HB0943
Baltimore City - Property Tax Equity - Study
Co-Sponsor
2
2
In the Senate - Hearing 3/27 at 1:00 p.m.

HB1018
Task Force to Study the Impact of Unemployment Insurance Contribution Fluctuations on Small Businesses
Co-Sponsor
2
2
In the House - Unfavorable Report by Economic Matters

HB1023
State Lottery - Proceeds - Parks and Recreation Departments
Co-Sponsor
2
2
In the House - Hearing 3/04 at 1:00 p.m.

HB1163
Income Tax Credit - Hiring Qualified Veterans
Co-Sponsor
2
2
In the House - Hearing 3/07 at 1:00 p.m.

HB1164 /CH0246
Maryland College and Career-Ready Standards and Partnership for Assessment of Readiness for College and Careers (PARCC) Implementation Review Workgroup
Co-Sponsor
2
2
Approved by the Governor - Chapter 246

HB1166 (SB0804)
Maryland Second Chance Act of 2014
Co-Sponsor
2
2
In the House - House Requests Senate Recede

HB1194 (SB1039)
Historically Black Colleges and Universities - Evaluation
Co-Sponsor
2
2
In the Senate - Hearing 4/03 at 1:00 p.m.

HB1200 /CH0202 (SB0752)
Public Safety - Eyewitness Identification - Procedures
Co-Sponsor
2
2
Approved by the Governor - Chapter 202

HB1208 (SB0866)
Education - Suspension and Expulsion - Restrictions and Alternative Disciplinary Options
Co-Sponsor
2
2
In the House - Hearing 2/28 at 1:00 p.m.

HB1234 (SB0870)
Criminal Law - Drug Paraphernalia - Penalties
Co-Sponsor
2
2
In the House - Unfavorable Report by Judiciary

HB1242 (SB0419/CH0498)
Libraries - Maryland Library for the Blind and Physically Handicapped - Funding
Co-Sponsor
2
2
In the Senate - Second Reading Passed

HB1257 (SB0592/CH0181)
Department of Health and Mental Hygiene - Community Health Workers - Certification and Reimbursement
Co-Sponsor
2
2
In the House - Withdrawn by Sponsor

HB1262 (SB0633)
Maryland Education Credit
Co-Sponsor
2
2
In the House - Hearing 3/07 at 1:00 p.m.

HB1299
Income Tax - Rate and Subtraction Modification - Parental Leave for Employees
Co-Sponsor
2
2
In the House - Hearing 3/07 at 1:00 p.m.

HB1301
Family Law - Child Support - Custody and Visitation Determinations
Co-Sponsor
2
2
In the Senate - Favorable with Amendments Report by Judicial Proceedings

HB1316 (SB0043)
Crimes - Sale of Drug Paraphernalia to a Minor - Local Law Authorizing Business License Revocation for a Second or Subsequent Violation
Co-Sponsor
2
2
In the House - Unfavorable Report by Judiciary

HB1318 (SB0972)
Evaluation of the Application of Minority Business Enterprise Program by the Public Service Commission - Data Collection and Termination Extension
Co-Sponsor
2
2
In the House - Withdrawn by Sponsor

HB1321
Natalie M. LaPrade Medical Marijuana Commission - Treatment, Certification, Licensing, and Registration
Co-Sponsor
2
2
In the House - Withdrawn by Sponsor

HB1324
Maryland Youth Employment Act of 2014
Co-Sponsor
2
2
In the House - Hearing 3/07 at 1:00 p.m.

HB1343 (SB0969)
Department of Veterans Affairs - Opioids Time Lock Dispenser Pilot Program
Co-Sponsor
2
2
In the House - Unfavorable Report by Health and Government Operations

HB1349 /CH0249 (SB0868)
Public Safety Diversity Act of 2014
Co-Sponsor
2
2
Approved by the Governor - Chapter 249

HB1395 (SB0971)
Creation of a State Debt - Baltimore City - Arena Players Project
Co-Sponsor
2
2
In the House - Unfavorable Report by Appropriations

HB1492
Communications Tax Reform Act of 2014
Co-Sponsor
2
2
In the House - Hearing 3/25 at 1:00 p.m.

HB1517 (SB1019)
Creation of a State Debt - Baltimore City - East Baltimore Historical Library
Co-Sponsor
2
2
In the House - Unfavorable Report by Appropriations

HB1521
Income Tax Checkoff - Maryland Veterans Trust Fund
Co-Sponsor
2
2
In the House - Hearing 3/13 at 1:00 p.m.

HB0311 (SB0265)
Gang-Related Crimes - Reporting
By Request - Committee
4
2
In the House - Unfavorable Report by Judiciary

HB0314 /CH0479 (SB0267/CH0478)
Baltimore City - Property Tax Credit - Newly Constructed Dwellings
By Request - Committee
4
2
Approved by the Governor - Chapter 479

HB0386 (SB0390/CH0493)
Criminal Law - Illegal Dumping and Litter Control Law - Driver's License - Points
By Request - Committee
4
2
Vetoed by the Governor (Duplicative)

HB1351 /CH0453
Baltimore City - Special Police Officers and School Police Officers
By Request - Committee
4
2
Approved by the Governor - Chapter 453

HB0988 /CH0434 (SB0527)
Maryland Horse Racing Act - Sunset Extension and Program Evaluation
By Request - Other
6
2
Approved by the Governor - Chapter 434
Denotes enacted legislation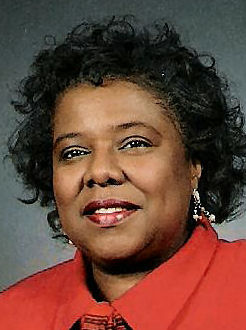 Tenure

Appointed to the House of Delegates. Sworn in on February 27, 2013.
Current Assignments

2013- Ways and Means Committee
Public Service

Baltimore City Democratic State Central Committee, 2007-2011, 2002-2006, 1994-1998.
Memberships

Bluford Drew Jemison Math and Technology Academy School Improvement Team, 2009-; Board of Directors, St. Frances Academy High School, 2003-2009; Johns Hopkins University - Center for Childhood Asthma Community Advisory Board, 2005-; Vice President, East North Avenue Community Development Corporation, 2005-; St. Francis Xavier Church Finance Council, 2000-2005; Dr. Bernard Harris Elementary School Improvement Team, 2004-; Belair Edison Community Association Board (Chair, Housing and Sanitation Committee), 2001-2003; Oliver Faith and Community Coalition Organizer, 2000-2003; Chair, St. Alphonsus Catholic Elementary School Board, Baltimore, Maryland, 2000-2002; Area Deputy - Baltimore/Washington, Knights of Peter Claver Ladies Auxiliary, 1996-2002; Archdiocese of Baltimore, African American Catholic Ministries Board, 2001-; Board of Directors, Dallas Street Community Development Corporation, 2000-; National Alliance of Black Telecommunications Employees, Inc., 1995-1999; Vice President, Board of Directors, Belair Housing Services, Inc., 1996-1998; Chairperson of Advisory Committee, Community Health Assessment Program, Johns Hopkins Health Systems and Atlantic Health Association, 1996-1997; Advisory Board Member, Mammography Screening Program, Johns Hopkins Oncology Center, 1991-1996; YMCA of Greater Baltimore, AT&T Adult Mentoring Program, 1994-1995; Baltimore Neighborhoods Inc. - HUD's Fair Housing Initiative Program for Belair Edison Community, 1994.
Awards

Numerous meritorious awards from churches and community organizations.
Biographical Information

Born, Baltimore, Maryland, October 15, 1950; St. Frances Academy High School, Baltimore, Maryland; B.A., Business Management, Sojourner Douglass College, Baltimore, Maryland (cum laude); Certified Mediator, State of New York, Community Mediation Program, Johns Hopkins University, 1995; Certified Housing Counselor, Neighbor Works Training Institute, Washington, D.C., April 2007; C&P Telephone Company (Bell Atlantic), 1968-82; Assistant Staff Manager, Human Resources, Vice President's Staff, AT&T, 1983-90; Project Manager and Account Executive, Global Services Division, AT&T, 1990-98; Director, Communication Services (Acting), 2000-01; Baltimore City Cable and Communications Commissioner, 2000-03; Consultant, Harper & Associates, 1999, 2002-04; Executive Director, Oliver Community Association and Oliver Economic Development Corp., 2004-; Mayor Sheila Dixon's Transition Team and Member of Blue Ribbon Committee, 2007; Co-Chair, Mayor Stephanie Rawlings-Blake Transition Team, 2010; Community Organizer; Notary Public; Divorced, One son.
Last Updated: 10/15/2019 3:24 PM