Delegate Thomas S. Hutchinson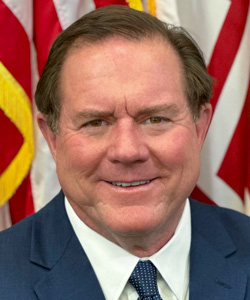 District

37B

County

Caroline, Dorchester, Talbot, and Wicomico

Committee Assignment(s)

Health and Government Operations Committee


Annapolis Info

308 Lowe House Office Building
6 Bladen Street
Annapolis, MD 21401
Phone 410-841-3582 | 301-858-3582
Toll-free in MD 1-800-492-7122 ext. 3582

Interim Info

308 Lowe House Office Building
6 Bladen Street
Annapolis, MD 21401
Phone 410-841-3582 | 301-858-3582

Contact

Party

Republican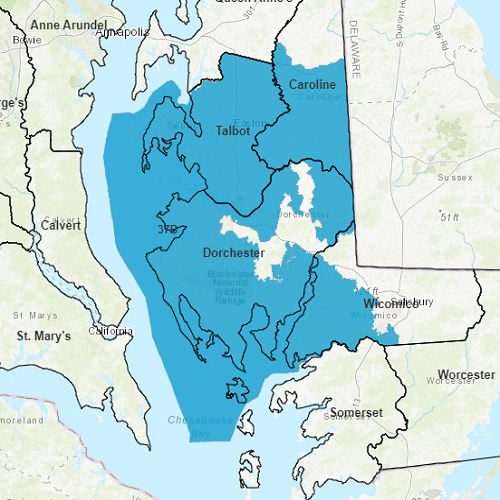 Legislation
Sponsorship Type Sort
Chamber Sort
1
2
1
2
1
2
1
2
2
2
2
2
2
2
2
2
2
2
2
2

Bill/Chapter (Cross/Chapter)

Title

Corporations and Associations – Annual Reports – Filing Fees

Sponsorship Type

Co-Sponsor

2
2
2
2
2
2
2
2
2
2
2
2
2
2
2
2
2
2
2
2
2
2
2
2
2
2
2
2
2
2
2
2
2
2
2
2
2
2
2
2
2
2

Bill/Chapter (Cross/Chapter)

Title

Motor Fuel Tax Rates - Consumer Price Index Adjustment - Repeal

Sponsorship Type

Co-Sponsor

2
2
2
2
2
2
2
2
2
2

Bill/Chapter (Cross/Chapter)

Title

Environment – Low Emissions Vehicle Program – Prohibition (Affordable Emissions Standards Act of 2023)

Sponsorship Type

Co-Sponsor

2
2
2
2
2
2
2
2
2
2
2
2

Bill/Chapter (Cross/Chapter)

Title

Income Tax - Itemized Deductions

Sponsorship Type

Co-Sponsor

2
2
2
2
2
2
2
2
2
2
2
2
2
2
2
2

Bill/Chapter (Cross/Chapter)

Title

Labor and Employment - Prohibition on Use of Facial Recognition Services by Employers - Application

Sponsorship Type

Co-Sponsor

2
2

Bill/Chapter (Cross/Chapter)

Title

Constitutional Amendment - Alteration of Rate of Taxation - Legislation by General Assembly Required

Sponsorship Type

Co-Sponsor

2
2

Bill/Chapter (Cross/Chapter)

Title

Criminal Procedure - Pretrial Release - Crime of Violence (No Bail for Repeat Violent Offenders Act of 2023)

Sponsorship Type

Co-Sponsor

2
2

Bill/Chapter (Cross/Chapter)

Title

Alternative Education Options - Right to Learn and Broadening Options and Opportunities for Students Today Programs (Right to Learn Act of 2023)

Sponsorship Type

Co-Sponsor

2
2

Bill/Chapter (Cross/Chapter)

Title

Public Schools - Appropriations for School Safety Expenditures - Increase (School Safety Enhancement Act of 2023)

Sponsorship Type

Co-Sponsor

2
2

Bill/Chapter (Cross/Chapter)

Title

Primary and Secondary Education - Full-Time Equivalent Enrollment Count - Alterations (Truancy Reduction Act of 2023)

Sponsorship Type

Co-Sponsor

2
2

Bill/Chapter (Cross/Chapter)

Title

Corporate Income Tax - Rate Reduction (Economic Competitiveness Act of 2023)

Sponsorship Type

Co-Sponsor

2
2

Bill/Chapter (Cross/Chapter)

Title

Gun Theft Felony Act of 2023

Sponsorship Type

Co-Sponsor

2
2

Bill/Chapter (Cross/Chapter)

Title

Juvenile Court - Jurisdiction - Gun Offenses (Juvenile Gun Offenses Accountability Act of 2023)

Sponsorship Type

Co-Sponsor

2
2

Bill/Chapter (Cross/Chapter)

Title

State Transfer Tax - Exemption for Real Property Used as Principal Residence

Sponsorship Type

Co-Sponsor

2
2

Bill/Chapter (Cross/Chapter)

Title

Income Tax - Subtraction Modification - Military Retirement Income (Military Pension Tax Freedom Act)

Sponsorship Type

Co-Sponsor

2
2
2
2
2
2
2
2
2
2
2
2
2
2
2
2
2
2
2
2
2
2
2
2
2
2
2
2
2
2
2
2
2
2

Bill/Chapter (Cross/Chapter)

Title

State Information Technology - Prohibited Applications and Websites

Sponsorship Type

Co-Sponsor

2
2
2
2
2
2
2
2
2
2
2
2

Bill/Chapter (Cross/Chapter)

Title

Workgroup on Establishing a Youth Codesigned Integrated Behavioral Health Model

Sponsorship Type

Co-Sponsor

2
2
2
2
2
2

Bill/Chapter (Cross/Chapter)

Title

Maryland Pathway to Nursing Program and Advisory Committee - Establishment

Sponsorship Type

Co-Sponsor

2
2
2
2
2
2
2
2
2
2
3
2
3
2
3
2
6
2
Bill/Chapter
(Cross/Chapter)
Title
Sponsorship Type
Sponsorship Type Sort
Chamber Sort
Current Status
Org Committees & Hearings
Opp Committees & Hearings
HB0675 /CH0341 (SB0493/CH0342)
Commission to Study Trauma Center Funding in Maryland
Primary
1
2
Approved by the Governor - Chapter 341

HB0934 (SB0779)
Natural Resources - Antlerless Deer Hunting Programs - Authorization
Primary
1
2
In the Senate - Third Reading Passed with Amendments (31-2)

HB1025 (SB0635)
Bay Restoration Fund - Authorized Uses - Dorchester County Sanitary District
Primary
1
2
In the House - Withdrawn by Sponsor

HB1118 (SB0777)
Middle Shore Counties - Sunday Hunting - Repeal of Time Restrictions
Primary
1
2
In the House - Unfavorable Report by Environment and Transportation

HB0019 /CH0041 (SB0349/CH0042)
State Board of Examiners of Psychologists - License and Registration Issuance and Renewals - Electronic Means
Co-Sponsor
2
2
Approved by the Governor - Chapter 41

HB0026 /CH0055
Health Occupations - Psychologists - Licensure Qualification
Co-Sponsor
2
2
Approved by the Governor - Chapter 55

HB0053 /CH0043 (SB0608/CH0044)
Human Services - Maryland Statewide Independent Living Council
Co-Sponsor
2
2
Approved by the Governor - Chapter 43

HB0058 /CH0149 (SB0035/CH0150)
Open Meetings Act - State Ethics Commission (Maryland State Agency Transparency Act of 2023)
Co-Sponsor
2
2
Approved by the Governor - Chapter 149

HB0063 /CH0576 (SB0386/CH0575)
Certified Local Farm and Fish Program - Establishment
Co-Sponsor
2
2
Approved by the Governor - Chapter 576

HB0103 (SB0145/CH0317)
State Board of Social Work Examiners - Temporary License to Practice Social Work
Co-Sponsor
2
2
In the House - Conference Committee Appointed

HB0171
Corporations and Associations – Annual Reports – Filing Fees
Co-Sponsor
2
2
In the House - Hearing 2/08 at 1:00 p.m.

HB0172 /CH0302 (SB0232/CH0303)
Health Occupations - Licensed Athletic Trainers - Dry Needling Approval
Co-Sponsor
2
2
Approved by the Governor - Chapter 302

HB0234 /CH0363 (SB0200/CH0362)
State Board of Chiropractic Examiners - Disciplinary Actions
Co-Sponsor
2
2
Approved by the Governor - Chapter 363

HB0238 /CH0056 (SB0215/CH0057)
Massage Therapy - Discipline
Co-Sponsor
2
2
Approved by the Governor - Chapter 56

HB0241 (SB0161)
State Board of Physicians - Dispensing Permits
Co-Sponsor
2
2
In the Senate - First Reading Finance

HB0245 /CH0145
Minority Business Enterprise Program - Reporting
Co-Sponsor
2
2
Approved by the Governor - Chapter 145

HB0273 /CH0319 (SB0399/CH0318)
Health Occupations - Environmental Health Specialists - Revisions
Co-Sponsor
2
2
Approved by the Governor - Chapter 319

HB0274 (SB0387)
Task Force on Reducing Emergency Department Wait Times
Co-Sponsor
2
2
In the Senate - Third Reading Passed with Amendments (47-0)

HB0278 /CH0328 (SB0213/CH0327)
Health Occupations - Clinical Nurse Specialists - Prescribing
Co-Sponsor
2
2
Approved by the Governor - Chapter 328

HB0290 /CH0377 (SB0237)
Public Health - Dental Services - Access
Co-Sponsor
2
2
Approved by the Governor - Chapter 377

HB0302 /CH0360 (SB0188/CH0361)
Public Health - Rare Disease Advisory Council
Co-Sponsor
2
2
Approved by the Governor - Chapter 360

HB0318 (SB0604)
Maryland Medical Assistance Program - Provider Agencies and Personal Care Aides - Reimbursement and Wage Reports
Co-Sponsor
2
2
In the Senate - First Reading Finance and Budget and Taxation

HB0322 /CH0379 (SB0255/CH0378)
Public Health - Home- and Community-Based Services for Children and Youth
Co-Sponsor
2
2
Approved by the Governor - Chapter 379

HB0328 /CH0155 (SB0112/CH0154)
State Finance and Procurement - Grants - Prompt Payment Requirement
Co-Sponsor
2
2
Approved by the Governor - Chapter 155

HB0339 /CH0011 (SB0478/CH0012)
Maryland Lynching Truth and Reconciliation Commission - Reporting and Sunset Extension
Co-Sponsor
2
2
Approved by the Governor - Chapter 11

HB0354 (SB0343/CH0637)
Maryland Achieving a Better Life Experience (ABLE) Program - Account Establishment - Procedures
Co-Sponsor
2
2
In the Senate - First Reading Senate Rules

HB0357 (SB0898)
Pharmacy Benefits Managers - Definition of Purchaser and Alteration of Application of Law
Co-Sponsor
2
2
In the Senate - Hearing 3/29 at 1:00 p.m.

HB0374 /CH0355 (SB0565)
Health Insurance – Pharmacy Benefits Managers – Audits of Pharmacies and Pharmacists
Co-Sponsor
2
2
Approved by the Governor - Chapter 355

HB0382 /CH0217 (SB0895)
Maryland Department of Health and Prescription Drug Affordability Board - Managed Care Organizations and Prescription Drug Claims - Study
Co-Sponsor
2
2
Approved by the Governor - Chapter 217

HB0395 /CH0117 (SB0223/CH0118)
State Government - State Facilities Changes and Closures - Procedures
Co-Sponsor
2
2
Approved by the Governor - Chapter 117

HB0401 /CH0060 (SB0449/CH0061)
Maryland Audiology, Hearing Aid Dispensing, Speech-Language Pathology, and Music Therapy Act - Definitions and Application
Co-Sponsor
2
2
Approved by the Governor - Chapter 60

HB0422
Motor Fuel Tax Rates - Consumer Price Index Adjustment - Repeal
Co-Sponsor
2
2
In the House - Hearing 2/14 at 1:00 p.m.

HB0453 /CH0059
State Board of Physicians - Inactive and Emeritus Status
Co-Sponsor
2
2
Approved by the Governor - Chapter 59

HB0456 /CH0280 (SB0940/CH0279)
State Board of Pharmacy - Accessible Prescription Labels, Bag Tags, and Medical Guides for Blind, Visually Impaired, and Print Disabled Individuals - Regulations
Co-Sponsor
2
2
Approved by the Governor - Chapter 280

HB0470 /CH0580 (SB0256/CH0579)
Environment - Fire-Fighting Training - Oriented Strand Board - Prohibition
Co-Sponsor
2
2
Approved by the Governor - Chapter 580

HB0480 /CH0615 (SB0286/CH0616)
Department of Veterans Affairs - Burial in State Veterans' Cemeteries - Spouses and Dependents
Co-Sponsor
2
2
Approved by the Governor - Chapter 615

HB0487
Environment – Low Emissions Vehicle Program – Prohibition (Affordable Emissions Standards Act of 2023)
Co-Sponsor
2
2
In the House - Unfavorable Report by Environment and Transportation

HB0509 /CH0162 (SB0287/CH0163)
State Board of Elections - Municipal Elections - Publication of Results on Website
Co-Sponsor
2
2
Approved by the Governor - Chapter 162

HB0521 (SB0076)
Income Tax - Subtraction Modification - Public Safety Volunteers
Co-Sponsor
2
2
In the House - Withdrawn by Sponsor

HB0599 (SB0061/CH0559)
Property Tax Credit - Public Safety Officer
Co-Sponsor
2
2
In the Senate - First Reading Senate Rules

HB0611 /CH0222 (SB0960/CH0223)
State Board of Nursing – Sunset Extension, Licensure Exceptions, and Board Operations and Membership
Co-Sponsor
2
2
Approved by the Governor - Chapter 222

HB0614 /CH0668 (SB0228/CH0667)
Department of Aging - Long-Term Care and Dementia Care Navigation Programs
Co-Sponsor
2
2
Approved by the Governor - Chapter 668

HB0647
Income Tax - Itemized Deductions
Co-Sponsor
2
2
In the House - Hearing 2/23 at 1:00 p.m.

HB0666 (SB0566)
Family Law - Fundamental Parental Rights
Co-Sponsor
2
2
In the House - Hearing 2/22 at 1:00 p.m.

HB0676 /CH0591
Cemeteries - Interment - Pet Remains
Co-Sponsor
2
2
Approved by the Governor - Chapter 591

HB0681 (SB0558/CH0276)
Recovery Residence Grant Program - Establishment
Co-Sponsor
2
2
In the Senate - First Reading Senate Rules

HB0683 /CH0555 (SB0091/CH0554)
Natural Resources – Apprentice Hunting License – Alterations
Co-Sponsor
2
2
Approved by the Governor - Chapter 555

HB0690 /CH0140 (SB0332/CH0139)
Maryland African American Museum Corporation - Board of Directors - Membership
Co-Sponsor
2
2
Approved by the Governor - Chapter 140

HB0702 /CH0289 (SB0509/CH0288)
Health Care Facilities - Nursing Homes - Acquisitions and Licensure
Co-Sponsor
2
2
Approved by the Governor - Chapter 289

HB0703 (SB0584/CH0383)
Public Health - Parkinson's Disease - Advisory Committee and Website
Co-Sponsor
2
2
In the Senate - First Reading Senate Rules

HB0720
Labor and Employment - Prohibition on Use of Facial Recognition Services by Employers - Application
Co-Sponsor
2
2
In the House - Hearing 3/07 at 1:00 p.m.

HB0730
Constitutional Amendment - Alteration of Rate of Taxation - Legislation by General Assembly Required
Co-Sponsor
2
2
In the House - Hearing 2/23 at 1:00 p.m.

HB0736
Criminal Procedure - Pretrial Release - Crime of Violence (No Bail for Repeat Violent Offenders Act of 2023)
Co-Sponsor
2
2
In the House - Hearing 2/23 at 1:00 p.m.

HB0737
Alternative Education Options - Right to Learn and Broadening Options and Opportunities for Students Today Programs (Right to Learn Act of 2023)
Co-Sponsor
2
2
In the House - Hearing 2/22 at 1:00 p.m.

HB0738
Public Schools - Appropriations for School Safety Expenditures - Increase (School Safety Enhancement Act of 2023)
Co-Sponsor
2
2
In the House - Hearing 3/16 at 5:00 p.m.

HB0739
Primary and Secondary Education - Full-Time Equivalent Enrollment Count - Alterations (Truancy Reduction Act of 2023)
Co-Sponsor
2
2
In the House - Unfavorable Report by Appropriations

HB0741
Corporate Income Tax - Rate Reduction (Economic Competitiveness Act of 2023)
Co-Sponsor
2
2
In the House - Hearing 2/23 at 1:00 p.m.

HB0750
Gun Theft Felony Act of 2023
Co-Sponsor
2
2
In the House - Hearing 3/01 at 1:00 p.m.

HB0753
Juvenile Court - Jurisdiction - Gun Offenses (Juvenile Gun Offenses Accountability Act of 2023)
Co-Sponsor
2
2
In the House - Hearing 3/02 at 1:00 p.m.

HB0766
State Transfer Tax - Exemption for Real Property Used as Principal Residence
Co-Sponsor
2
2
In the House - Hearing 2/21 at 1:00 p.m.

HB0767
Income Tax - Subtraction Modification - Military Retirement Income (Military Pension Tax Freedom Act)
Co-Sponsor
2
2
In the House - Hearing 2/23 at 1:00 p.m.

HB0785 /CH0365 (SB0515/CH0364)
Health Insurance - Step Therapy or Fail-First Protocol and Prior Authorization - Revisions
Co-Sponsor
2
2
Approved by the Governor - Chapter 365

HB0786 (SB0648/CH0333)
Electronic Health Networks and Electronic Medical Records - Nursing Homes - Release of Records
Co-Sponsor
2
2
In the Senate - First Reading Senate Rules

HB0791 /CH0188 (SB0368/CH0189)
Law Enforcement Officers' Pension System - Membership - Emergency Medical Technicians
Co-Sponsor
2
2
Approved by the Governor - Chapter 188

HB0809 /CH0137 (SB0334/CH0138)
State Procurement – Minority Business Enterprise Program – Extension and Reports
Co-Sponsor
2
2
Approved by the Governor - Chapter 137

HB0811 /CH0325 (SB0914/CH0324)
Hospitals - Testing for Fentanyl (The Josh Siems Act)
Co-Sponsor
2
2
Approved by the Governor - Chapter 325

HB0815 /CH0354 (SB0965/CH0353)
Cancer Screening - Health Insurance and Assessment of Outreach, Education, and Health Disparities
Co-Sponsor
2
2
Approved by the Governor - Chapter 354

HB0816 /CH0213 (SB0510/CH0214)
Procurement - Minority Business Enterprises and Veteran-Owned Small Business Enterprises - Participation Goal Scorecard
Co-Sponsor
2
2
Approved by the Governor - Chapter 213

HB0817 /CH0350 (SB0649/CH0349)
State Government - Regulation Procedures and the Maryland Register
Co-Sponsor
2
2
Approved by the Governor - Chapter 350

HB0823 (SB0480)
Mental Health Law - Assisted Outpatient Treatment Programs
Co-Sponsor
2
2
In the Senate - Rereferred to Finance

HB0876 (SB0644/CH0409)
Maternal Mortality Review Program - Local Teams - Access to Records
Co-Sponsor
2
2
In the Senate - First Reading Senate Rules

HB0932 (SB0492)
Oysters – Rotational Harvest – Pilot Program
Co-Sponsor
2
2
In the House - Withdrawn by Sponsor

HB0945 (SB0637)
Tidal Fish Licenses - Oyster Authorizations - Reinstatement
Co-Sponsor
2
2
In the House - Hearing 3/03 at 1:00 p.m.

HB0977 /CH0268
Maryland Department of Health - Office of the Chief Medical Examiner
Co-Sponsor
2
2
Approved by the Governor - Chapter 268

HB1051 /CH0156
Public Information Act - Decisions of the State Public Information Act Compliance Board - Appeals
Co-Sponsor
2
2
Approved by the Governor - Chapter 156

HB1084 /CH0781 (SB0634/CH0780)
Natural Resources - Oyster Inspection and Severance Taxes - Increase
Co-Sponsor
2
2
Approved by the Governor - Chapter 781

HB1115 /CH0676 (SB0831/CH0677)
Libraries – Regional Resource Centers – Governance Requirements
Co-Sponsor
2
2
Approved by the Governor - Chapter 676

HB1141
State Information Technology - Prohibited Applications and Websites
Co-Sponsor
2
2
In the Senate - Hearing 3/30 at 1:00 p.m.

HB1146 /CH0219
Maryland Department of Health and Maryland Health Care Commission - Dental Services - Survey and Regional Needs Assessment
Co-Sponsor
2
2
Approved by the Governor - Chapter 219

HB1148 /CH0291 (SB0582/CH0290)
Behavioral Health Care - Treatment and Access (Behavioral Health Model for Maryland)
Co-Sponsor
2
2
Approved by the Governor - Chapter 291

HB1149 /CH0636 (SB0622/CH0635)
Medicaid Waiver Programs - Waitlist and Registry Reduction (End the Wait Act)
Co-Sponsor
2
2
Approved by the Governor - Chapter 636

HB1151 /CH0301 (SB0678/CH0300)
Health Insurance - Reimbursement for Services Rendered by a Pharmacist
Co-Sponsor
2
2
Approved by the Governor - Chapter 301

HB1153 /CH0344 (SB0794/CH0343)
Behavioral Health Programs - Residential Programs - Food Service Facility Requirements
Co-Sponsor
2
2
Approved by the Governor - Chapter 344

HB1155
Workgroup on Establishing a Youth Codesigned Integrated Behavioral Health Model
Co-Sponsor
2
2
In the Senate - First Reading Senate Rules

HB1156 /CH0399
Pharmacists - Therapy Management Contract - Form
Co-Sponsor
2
2
Approved by the Governor - Chapter 399

HB1159 /CH0326
State Board of Dental Examiners - University of Maryland School of Dentistry Faculty - Qualifying for Examination
Co-Sponsor
2
2
Approved by the Governor - Chapter 326

HB1160
Maryland Pathway to Nursing Program and Advisory Committee - Establishment
Co-Sponsor
2
2
In the Senate - First Reading Finance

HB1217 /CH0323 (SB0805/CH0322)
Maryland Medical Assistance Program and Health Insurance - Required Coverage for Biomarker Testing
Co-Sponsor
2
2
Approved by the Governor - Chapter 323

HB1244 /CH0013 (SB0842/CH0014)
Maryland Holocaust Remembrance Day
Co-Sponsor
2
2
Approved by the Governor - Chapter 13

HB1249 (SB0362/CH0275)
Certified Community Behavioral Health Clinics - Planning Grant Funds and Demonstration Application
Co-Sponsor
2
2
In the Senate - First Reading Senate Rules
HJ0002 (SJ0001)
United States Constitution – Amendments Convention – Limitations on Federal Power
Co-Sponsor
2
2
In the House - Hearing 3/03 at 12:00 p.m.

HB0551 /CH0440 (SB0547)
Office of Statewide Broadband - Study of Broadband Expansion Incentives
By Request - Administration
3
2
Approved by the Governor - Chapter 440

HB0553 (SB0554/CH0612)
Maryland National Guard - Tricare Premium Reimbursement Program - Establishment (Health Care for Heroes Act of 2023)
By Request - Administration
3
2
In the House - Hearing 2/21 at 1:00 p.m.

HB0554 /CH0613 (SB0553/CH0614)
Income Tax - Subtraction Modification for Military Retirement Income (Keep Our Heroes Home Act)
By Request - Administration
3
2
Approved by the Governor - Chapter 613

HB0774 /CH0007 (SB0665/CH0008)
Assisted Living Programs - Unlicensed Programs - Resident Abuse, Exploitation, and Neglect (The Senator Delores Kelley Residents of Unlicensed Programs Protection Act)
By Request - Other
6
2
Approved by the Governor - Chapter 7
Denotes enacted legislation
Legislative Bond Initiatives
| Project Name | Status | House Sponsors | Senate Sponsors | County | Amount Requested | Senate Initiative | House Initiative | Other Funding | Total Funding |
| --- | --- | --- | --- | --- | --- | --- | --- | --- | --- |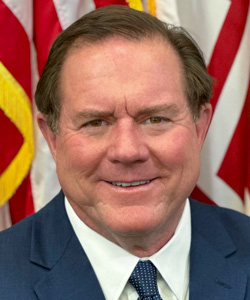 Tenure

Elected to the Maryland House of Delegates in November 2022. Member of the House of Delegates since January 11, 2023.
Current Assignments

2023 Health and Government Operations Committee

2023 Public Health and Minority Health Disparities Subcommittee of the Health and Government Operations Committee

2023 Health Occupations and Long-Term Care Subcommittee

2023 Chair, Dorchester County Delegation
Public Service

Cambridge Facade Improvement Program, 2014-2019; Cambridge Economic Development Steering Committee, 2013-2019.
Memberships

Dorchester County Farm Bureau, 2022-; Dorchester Seafood Heritage Association, 2022-; Chesapeake College (Foundation Board Member 2015-2017; Cambridge Center Advisory Committee 2014-2017; President Search Advisory Committee 2017-2018), 2015-2018; IronClub MD, 2014-; Dorchester County Chamber of Commerce, 2012-; Cambridge Main Street (Board of Directors 2013-2017; and 2017), 2011-; Cambridge Rotary, 2012-2016; Cambridge Business and Professional Leadership Group, 2010-.
Biographical Information

Born in Cape May, New Jersey, May 25, 1965; Middle Township High School, 1983; Dickinson College, B.S., Computer Science, 1987; Loyola University Maryland, M.B.A., 2002; Vice President, Health Care Investment Analysts (HCIA), 1992-2000; Vice President, The Jackson Organization (healthcare market research), 2002-2007; Vice President, Health Stream, Inc., 2007-2012; Vice President, iVantage Health Analytics, Inc., 2012-2015; Vice President, Quality Health Strategies (Qlarant), 2015-2017; Managing Director, The HGH Group, 2017-2019; Vice President, Alliance Franchise Brands, 2018-2020; President and Owner, Hutchinson Homes Services, LLC, 2020-present; One child.
Last Updated: 5/22/2023 12:06 PM