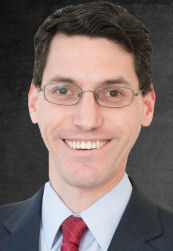 District

16

County

Montgomery

Committee Assignment(s)

Annapolis Info

210 House Office Building
6 Bladen Street
Annapolis, MD 21401
Phone 410-841-3649 | 301-858-3649
Toll-free in MD

Interim Info

210 House Office Building
6 Bladen Street
Annapolis, MD 21401
Phone 410-841-3649 | 301-858-3649

Contact

Party

Democrat
Legislation
Sponsorship Type Sort
Chamber Sort
1
2

Bill/Chapter (Cross/Chapter)

Title

Public Service Commission Reform Act

Sponsorship Type

Primary

1
2
1
2

Bill/Chapter (Cross/Chapter)

Title

Electricity - Energy Storage Systems (Storage Technology and Electric Power (STEP) Act)

Sponsorship Type

Primary

1
2

Bill/Chapter (Cross/Chapter)

Title

Energy Storage Portfolio Standard (Storage Technology and Electric Power (STEP) Act)

Sponsorship Type

Primary

1
2

Bill/Chapter (Cross/Chapter)

Title

Education - Community Colleges - Collective Bargaining

Sponsorship Type

Co-Sponsor

2
2
2
2
2
2
2
2

Bill/Chapter (Cross/Chapter)

Title

Motor Vehicles - Registration Cards - Digital or Electronic Images

Sponsorship Type

Co-Sponsor

2
2
2
2

Bill/Chapter (Cross/Chapter)

Title

Institutions of Higher Education - Reduction in Financial Aid - Notification

Sponsorship Type

Co-Sponsor

2
2
2
2
2
2
2
2
2
2

Bill/Chapter (Cross/Chapter)

Title

Consumer Protection - Monitoring Consumer Behavior and Shopping Habits - Required Notice

Sponsorship Type

Co-Sponsor

2
2

Bill/Chapter (Cross/Chapter)

Title

Civil Action - Wrongfully Selling or Furnishing Alcoholic Beverages

Sponsorship Type

Co-Sponsor

2
2
2
2

Bill/Chapter (Cross/Chapter)

Title

Courts - Civil Action for Law Enforcement Officer Conduct - Nondisclosure Agreements

Sponsorship Type

Co-Sponsor

2
2

Bill/Chapter (Cross/Chapter)

Title

Reorganization of State Procurement

Sponsorship Type

Co-Sponsor

2
2
2
2
2
2
2
2
2
2
2
2
2
2

Bill/Chapter (Cross/Chapter)

Title

Electric Companies - Vegetation Management - Local Law, Rule, Regulation, or Other Action

Sponsorship Type

Co-Sponsor

2
2
2
2

Bill/Chapter (Cross/Chapter)

Title

Legislative and Congressional Districting - Standards and Processes

Sponsorship Type

Co-Sponsor

2
2

Bill/Chapter (Cross/Chapter)

Title

State Department of Education - Employment Categories and Practices

Sponsorship Type

Co-Sponsor

2
2
2
2
2
2
2
2
2
2
2
2

Bill/Chapter (Cross/Chapter)

Title

Manslaughter by Motor Vehicle or Vessel While Under the Influence or Impaired - Penalty

Sponsorship Type

Co-Sponsor

2
2
2
2
2
2
2
2
2
2
2
2
2
2
2
2
2
2

Bill/Chapter (Cross/Chapter)

Title

Labor and Employment - Employment Rights for Local Government Employees - Establishment

Sponsorship Type

Co-Sponsor

2
2
2
2

Bill/Chapter (Cross/Chapter)

Title

Maryland Environmental Service - Collective Bargaining

Sponsorship Type

Co-Sponsor

2
2
2
2
2
2
2
2
2
2
2
2
2
2

Bill/Chapter (Cross/Chapter)

Title

Public Schools - Synthetic Turf Fields - Informational Signs

Sponsorship Type

Co-Sponsor

2
2
2
2

Bill/Chapter (Cross/Chapter)

Title

Task Force to Study Paid Parental Leave Policies

Sponsorship Type

Co-Sponsor

2
2
2
2
2
2
2
2
2
2
2
2
2
2
2
2
2
2

Bill/Chapter (Cross/Chapter)

Title

Task Force to Study Increased Voter Participation

Sponsorship Type

Co-Sponsor

2
2
2
2
2
2
2
2

Bill/Chapter (Cross/Chapter)

Title

Income Tax Credit - Holocaust Survivors

Sponsorship Type

Co-Sponsor

2
2
2
2
2
2
2
2
2
2
2
2

Bill/Chapter (Cross/Chapter)

Title

Income Tax Credit - Single-Family Dwellings - Smoke Detection Systems

Sponsorship Type

Co-Sponsor

2
2
2
2
2
2
2
2
2
2
2
2
2
2
2
2

Bill/Chapter (Cross/Chapter)

Title

Income Tax Preparers - Grant Program - Free Application for Federal Student Aid

Sponsorship Type

Co-Sponsor

2
2
2
2
2
2
2
2
2
2
2
2

Bill/Chapter (Cross/Chapter)

Title

Marijuana CONTRol (Cannabis Oversight and Nondiscrimination through Taxation, Regulation, and Legalization) Act of 2016

Sponsorship Type

Co-Sponsor

2
2
2
2

Bill/Chapter (Cross/Chapter)

Title

National Goal of Debt-Free Higher Education

Sponsorship Type

Co-Sponsor

2
2
2
2
4
2
Bill/Chapter
(Cross/Chapter)
Title
Sponsorship Type
Sponsorship Type Sort
Chamber Sort
Current Status
Org Committees & Hearings
Opp Committees & Hearings
HB0118 (SB0202)
State Highway Administration - Highway Work Permittees - Notice of Sidewalk Closure
Primary
1
2
In the House - Withdrawn by Sponsor

HB0327
Public Service Commission Reform Act
Primary
1
2
In the House - Unfavorable Report by Economic Matters

HB0368 /CH0015 (SB0370/CH0014)
Board of Public Works Transparency Act of 2016
Primary
1
2
Enacted under Article II, Section 17(b) of the Maryland Constitution - Chapter 15

HB0787
Electricity - Energy Storage Systems (Storage Technology and Electric Power (STEP) Act)
Primary
1
2
In the House - Withdrawn by Sponsor

HB0821
Energy Storage Portfolio Standard (Storage Technology and Electric Power (STEP) Act)
Primary
1
2
In the House - Withdrawn by Sponsor

HB0027
Education - Community Colleges - Collective Bargaining
Co-Sponsor
2
2
In the Senate - Hearing 3/29 at 1:00 p.m.

HB0073 (SB0210)
Intercounty Connector - Public School Bus - Exemption From Toll
Co-Sponsor
2
2
In the House - Unfavorable Report by Environment and Transportation

HB0108 (SB0457)
Capital Budget - Construction Projects - Apprenticeship Requirements
Co-Sponsor
2
2
In the House - Withdrawn by Sponsor

HB0120 /CH0095
State Budget - Department of Budget and Management - Statement of Dedicated State Funds
Co-Sponsor
2
2
Approved by the Governor - Chapter 95

HB0181
Motor Vehicles - Registration Cards - Digital or Electronic Images
Co-Sponsor
2
2
In the House - Referred to interim study by Environment and Transportation

HB0228 (SB0409)
Maryland Aviation Administration - Baltimore-Washington International Thurgood Marshall Airport - Management of Food Service and Retail Concessions
Co-Sponsor
2
2
In the House - Hearing 2/12 at 12:00 p.m.

HB0230
Institutions of Higher Education - Reduction in Financial Aid - Notification
Co-Sponsor
2
2
In the House - Unfavorable Report by Appropriations

HB0231 (SB0313)
Public Institutions of Higher Education - Financial Aid - Reduction Prohibited
Co-Sponsor
2
2
In the House - Hearing 2/09 at 1:00 p.m.

HB0237 /CH0531 (SB0150/CH0530)
Courts - Prohibition Against Testimony by Convicted Perjurer - Repeal
Co-Sponsor
2
2
Approved by the Governor - Chapter 531

HB0243 (SB0166)
Land Use Actions - Legislative Bodies - Judicial Review
Co-Sponsor
2
2
In the House - Withdrawn by Sponsor

HB0289 (SB0990)
Medical Schools - Use of Animals in Medical Training - Prohibited
Co-Sponsor
2
2
In the House - Hearing 2/11 at 1:00 p.m.

HB0305
Consumer Protection - Monitoring Consumer Behavior and Shopping Habits - Required Notice
Co-Sponsor
2
2
In the Senate - Unfavorable Report by Finance

HB0345
Civil Action - Wrongfully Selling or Furnishing Alcoholic Beverages
Co-Sponsor
2
2
In the House - Withdrawn by Sponsor

HB0349 /CH0717 (SB1162)
Baltimore County - Education - Career Exploration and Development Activities - Coffee (Java Act)
Co-Sponsor
2
2
Enacted under Article II, Section 17(c) of the Maryland Constitution - Chapter 717

HB0350
Courts - Civil Action for Law Enforcement Officer Conduct - Nondisclosure Agreements
Co-Sponsor
2
2
In the House - Unfavorable Report by Judiciary

HB0353
Reorganization of State Procurement
Co-Sponsor
2
2
In the House - Withdrawn by Sponsor

HB0361 (SB0339)
Higher Education - Community Colleges - Funding
Co-Sponsor
2
2
In the House - Hearing 2/11 at 1:00 p.m.

HB0365 /CH0262
Public Schools - Bullying, Harassment, and Intimidation Policies - Update
Co-Sponsor
2
2
Approved by the Governor - Chapter 262

HB0378 /CH0668 (SB0322/CH0667)
Homeowners' Property Tax Credit Program - Eligibility Awareness Campaign
Co-Sponsor
2
2
Enacted under Article II, Section 17(c) of the Maryland Constitution - Chapter 668

HB0404 (SB0418)
Richard E. Israel and Roger "Pip" Moyer End-of-Life Option Act
Co-Sponsor
2
2
In the House - Hearing 2/19 at 1:00 p.m. (Health and Government Operations)

HB0409 /CH0513 (SB0564)
Criminal Law - Providing Alcohol to Underage Drinkers - Penalties (Alex and Calvin's Law)
Co-Sponsor
2
2
Approved by the Governor - Chapter 513

HB0431 /CH0039 (SB0355)
Maryland Achieving a Better Life Experience (ABLE) Program - Establishment
Co-Sponsor
2
2
Approved by the Governor - Chapter 39

HB0435
Electric Companies - Vegetation Management - Local Law, Rule, Regulation, or Other Action
Co-Sponsor
2
2
In the House - Unfavorable Report by Economic Matters

HB0445 (SB0758/CH0696)
Food Stamp Program - Minimum Benefit - State Supplement
Co-Sponsor
2
2
Veto sustained (0-135)

HB0467
Legislative and Congressional Districting - Standards and Processes
Co-Sponsor
2
2
In the House - Hearing 2/29 at 1:00 p.m.

HB0533
State Department of Education - Employment Categories and Practices
Co-Sponsor
2
2
In the House - Withdrawn by Sponsor

HB0570 (SB0404)
State Board of Education - State Superintendent of Schools - Appointment
Co-Sponsor
2
2
In the House - Hearing 2/11 at 1:00 p.m.

HB0578 (SB0002)
Real-Time Transparency Act of 2016
Co-Sponsor
2
2
In the House - Unfavorable Report by Ways and Means

HB0580 (SB0472)
Labor and Employment - Maryland Healthy Working Families Act
Co-Sponsor
2
2
In the Senate - Rereferred to Finance

HB0599 (SB0496)
Poultry Litter Management Act
Co-Sponsor
2
2
In the House - Hearing 2/24 at 1:00 p.m.

HB0610 (SB0323/CH0011)
Greenhouse Gas Emissions Reduction Act - Reauthorization
Co-Sponsor
2
2
Veto sustained (0-135)

HB0612
Manslaughter by Motor Vehicle or Vessel While Under the Influence or Impaired - Penalty
Co-Sponsor
2
2
In the Senate - Hearing 3/30 at 1:00 p.m.

HB0639 /CH0109
Health Insurance - Provider Claims - Payment by Credit Card or Electronic Funds Transfer Payment Method
Co-Sponsor
2
2
Approved by the Governor - Chapter 109

HB0646 (SB0593)
Family Law - Child Conceived Without Consent - Termination of Parental Rights (Rape Survivor Family Protection Act)
Co-Sponsor
2
2
In the Senate - Favorable with Amendments Report by Judicial Proceedings

HB0648 /CH0422 (SB0757/CH0421)
Alcoholic Beverage Taxes - Electronic Filing of Returns
Co-Sponsor
2
2
Approved by the Governor - Chapter 422

HB0702 (SB0438)
Creation of a State Debt - Montgomery County - Jewish Community Center of Greater Washington Children's Playground
Co-Sponsor
2
2
In the House - Unfavorable Report by Appropriations

HB0708 (SB0781/CH0232)
Education - Maryland Seal of Biliteracy Act - Establishment
Co-Sponsor
2
2
In the Senate - First Reading Senate Rules

HB0715 (SB0644)
Early Identification of Autism Act
Co-Sponsor
2
2
In the House - Hearing 3/01 at 1:00 p.m.

HB0722 /CH0666 (SB0271/CH0665)
Capital Grant Program for Local School Systems With Significant Enrollment Growth or Relocatable Classrooms - Funding
Co-Sponsor
2
2
Enacted under Article II, Section 17(c) of the Maryland Constitution - Chapter 666

HB0735 (SB0763)
Manslaughter and Homicide by Vehicle or Vessel
Co-Sponsor
2
2
In the House - Unfavorable Report by Judiciary

HB0736
Labor and Employment - Employment Rights for Local Government Employees - Establishment
Co-Sponsor
2
2
In the House - Unfavorable Report by Appropriations

HB0740 /CH0678 (SB0485/CH0677)
Task Force to Study Family and Medical Leave Insurance
Co-Sponsor
2
2
Enacted under Article II, Section 17(c) of the Maryland Constitution - Chapter 678

HB0795
Maryland Environmental Service - Collective Bargaining
Co-Sponsor
2
2
In the House - Withdrawn by Sponsor

HB0823 (SB0598)
General Provisions - Open Meetings Act - Annual Reporting Requirement, Web Site Postings, and Training
Co-Sponsor
2
2
In the Senate - First Reading Education, Health, and Environmental Affairs

HB0829 (SB0607)
Agriculture - Cattle, Swine, and Poultry - Use of Antimicrobial Drugs
Co-Sponsor
2
2
In the House - Hearing 3/02 at 1:00 p.m.

HB0837 /CH0066 (SB0342/CH0065)
State Finance and Procurement - Public Senior Higher Education Institutions - Policies Concerning Procurement Contracts
Co-Sponsor
2
2
Approved by the Governor - Chapter 66

HB0855 /CH0555 (SB0439/CH0554)
Correctional Training Commission - Department of Juvenile Services Employees - Revocation of Certification and Reinstatement
Co-Sponsor
2
2
Approved by the Governor - Chapter 555

HB0862 (SB0367)
Maryland Redeemable Beverage Container Recycling Refund and Litter Reduction Act
Co-Sponsor
2
2
In the House - Unfavorable Report by Environment and Transportation

HB0864 (SB0302)
Aggressive Drunk Driving - Punitive Damages
Co-Sponsor
2
2
In the House - Hearing 2/24 at 1:00 p.m.

HB0883
Public Schools - Synthetic Turf Fields - Informational Signs
Co-Sponsor
2
2
In the House - Hearing 3/11 at 1:00 p.m.

HB0891 (SB1035)
Maryland Transit Administration - Farebox Recovery Rate - Repeal
Co-Sponsor
2
2
In the House - Hearing 3/01 at 1:00 p.m.

HB0909
Task Force to Study Paid Parental Leave Policies
Co-Sponsor
2
2
In the Senate - Hearing 3/30 at 1:00 p.m.

HB0934 (SB0674)
Teachers' Retirement and Pension System - Employer Contribution for Local Employees
Co-Sponsor
2
2
In the House - Unfavorable Report by Appropriations

HB1000 (SB1040)
Public Safety - Firearms - Terrorist Watchlist
Co-Sponsor
2
2
In the House - Hearing 2/26 at 1:00 p.m.

HB1001 (SB0943)
Criminal Procedure - Firearms - Transfer
Co-Sponsor
2
2
In the Senate - Third Reading Passed with Amendments (46-0)

HB1002 (SB0906)
Weapon-Free Higher Education Zones
Co-Sponsor
2
2
In the Senate - First Reading Judicial Proceedings

HB1003 /CH0557 (SB0481/CH0556)
Labor and Employment - Equal Pay for Equal Work
Co-Sponsor
2
2
Approved by the Governor - Chapter 557

HB1004 /CH0639
Equal Pay Commission - Establishment
Co-Sponsor
2
2
Approved by the Governor - Chapter 639

HB1005 /CH0437 (SB0848/CH0436)
Health Insurance - Contraceptive Equity Act
Co-Sponsor
2
2
Approved by the Governor - Chapter 437

HB1007 /CH0287
Freedom to Vote Act
Co-Sponsor
2
2
Approved by the Governor - Chapter 287

HB1009
Task Force to Study Increased Voter Participation
Co-Sponsor
2
2
In the Senate - Hearing 3/31 at 1:00 p.m.

HB1012 /CH0289
Tax Credit - Commuter Benefits - Eligibility and Credit Amount
Co-Sponsor
2
2
Approved by the Governor - Chapter 289

HB1014 /CH0690 (SB0676/CH0689)
College Affordability Act of 2016
Co-Sponsor
2
2
Enacted under Article II, Section 17(c) of the Maryland Constitution - Chapter 690

HB1015 /CH0290
Study of Student Loan Refinancing in Maryland
Co-Sponsor
2
2
Approved by the Governor - Chapter 290

HB1050
Income Tax Credit - Holocaust Survivors
Co-Sponsor
2
2
In the House - Hearing 3/01 at 1:00 p.m.

HB1095 (SB0369/CH0067)
Education - Prekindergarten Programs - Notification of Eligibility by Local Departments of Social Services
Co-Sponsor
2
2
Veto sustained (0-135)

HB1104 (SB0689)
Task Force on Workplace Bullying in State Agencies
Co-Sponsor
2
2
In the House - Withdrawn by Sponsor

HB1106 /CH0001 (SB0921/CH0002)
Clean Energy Jobs - Renewable Energy Portfolio Standard Revisions
Co-Sponsor
2
2
Became law per Maryland Constitution, Chapter 1 of 2017

HB1113 /CH0573 (SB0663/CH0572)
Commercial Sale of Dogs and Cats - Prohibited Acts (Companion Animal Welfare Act)
Co-Sponsor
2
2
Approved by the Governor - Chapter 573

HB1121 (SB0012)
Health Care Facilities - Closures or Partial Closures of Hospitals - County Board of Health Approval
Co-Sponsor
2
2
In the House - Hearing 3/10 at 1:00 p.m.

HB1245
Income Tax Credit - Single-Family Dwellings - Smoke Detection Systems
Co-Sponsor
2
2
In the House - Hearing 3/11 at 1:00 p.m.

HB1275 (SB0975)
Creation of a State Debt - Montgomery County - Friendship Heights Village Center
Co-Sponsor
2
2
In the House - Unfavorable Report by Appropriations

HB1287 (SB0867)
Public Utilities - Renewable Energy Portfolio Standard - Eligible Sources
Co-Sponsor
2
2
In the House - Withdrawn by Sponsor

HB1325 (SB0755)
State Department of Education - Breakfast and Lunch Programs - Funding (Free School Meals for Students From Low- and Middle-Income Families Act)
Co-Sponsor
2
2
In the House - Hearing 3/07 at 1:00 p.m.

HB1342 (SB0945/CH0512)
Drunk Driving Reduction Act of 2016 (Noah's Law)
Co-Sponsor
2
2
In the Senate - Third Reading Passed with Amendments (46-0)

HB1360 (SB0756)
Primary and Secondary Education - Breakfast Program - School Requirements (Breakfast After the Bell Act)
Co-Sponsor
2
2
In the House - Hearing 3/07 at 1:00 p.m.

HB1372 (SB0940)
Labor and Employment - Payment of Wages - Minimum Wage and Repeal of Tip Credit (Fight for Fifteen)
Co-Sponsor
2
2
In the House - Unfavorable Report by Economic Matters

HB1378 /CH0324 (SB1007/CH0323)
Maryland Small Business Retirement Savings Program and Trust
Co-Sponsor
2
2
Approved by the Governor - Chapter 324

HB1381
Income Tax Preparers - Grant Program - Free Application for Federal Student Aid
Co-Sponsor
2
2
In the House - Hearing 3/14 at 1:00 p.m.

HB1400 /CH0031 (SB1172)
Seed Community Development Anchor Institution Fund
Co-Sponsor
2
2
Enacted under Article II, Section 17(b) of the Maryland Constitution - Chapter 31

HB1427 (SB0787)
Education - Federal Innovative Assessments Pilot Program - Application
Co-Sponsor
2
2
In the House - Hearing 3/03 at 1:00 p.m.

HB1464 (SB0927)
Program Open Space Trust Fund Act of 2016
Co-Sponsor
2
2
In the House - Unfavorable Report by Appropriations

HB1488 /CH0654 (SB0909)
Service, Stipends, and Scholarships - Maryland Corps Program - Established
Co-Sponsor
2
2
Approved by the Governor - Chapter 654

HB1562 (SB1099)
State Highway Administration - Watkins Mill Road Interchange Project
Co-Sponsor
2
2
In the House - Hearing 3/31 at 1:00 p.m.

HB1580
Marijuana CONTRol (Cannabis Oversight and Nondiscrimination through Taxation, Regulation, and Legalization) Act of 2016
Co-Sponsor
2
2
In the House - First Reading House Rules and Executive Nominations

HB1624 /CH0526 (SB1104/CH0525)
Transportation - Highways - Heroes Highway
Co-Sponsor
2
2
Approved by the Governor - Chapter 526

HJ0001
National Goal of Debt-Free Higher Education
Co-Sponsor
2
2
In the House - Hearing 2/29 at 1:00 p.m.

HJ0004 (SJ0003)
United States Congress - Call to Congress and the President to Act on Redistricting Reform
Co-Sponsor
2
2
In the House - Hearing 2/29 at 1:00 p.m.

HB1570 (SB1119/CH0469)
State Treasurer - Supranational Issuers
By Request - Committee
4
2
In the House - First Reading House Rules and Executive Nominations
Denotes enacted legislation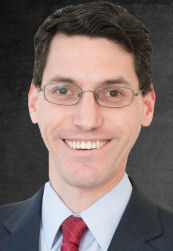 Tenure

First elected to the House of Delegates in 2014. Member of the House since 2015.
Current Assignments

2015 Appropriations Committee

2015 Education and Economic Development Subcommittee of the Appropriations Committee

2015 Oversight Committee on Personnel of the Appropriations Committee

2015 Joint Committee on Federal Relations
Memberships

Maryland Bar, 2010-; District of Columbia Bar, 2010-; Federal Communications Bar Association, 2010-; Bethesda Urban Partnership Board of Directors, 2011-; Western Montgomery County Cities Advisory Board, 2009-; Montgomery County Democratic Central Committee, 2007-2014; Montgomery County Young Democrats, President, 2006-.
Awards

Public Service Award (Maryland Law), 2010-; Harold Seidman Thesis Award, 2007-; Pro Bono Award, 2010-2014.
Biographical Information

Born, Maryland, September 21, 1981; Richard Montgomery High School, 1999; University of Southern California, B.A. History, 2002; University of Maryland, J.D. 2010; Associate, Sidley & Austin, Washington, D.C.; Married. One child.
Last Updated: 10/15/2019 3:26 PM