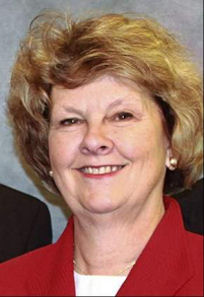 District

3A

County

Frederick

Committee Assignment(s)

Annapolis Info

215 House Office Building
6 Bladen Street
Annapolis, MD 21401
Phone 410-841-3472 | 301-858-3472
Toll-free in MD

Interim Info

215 House Office Building
6 Bladen Street
Annapolis, MD 21401
Phone 410-841-3472 | 301-858-3472

Contact

Party

Democrat
Legislation
Sponsorship Type Sort
Chamber Sort
1
2
1
2

Bill/Chapter (Cross/Chapter)

Title

Income Tax Subtraction Modification - Retirement Income of Law Enforcement, Fire, Rescue, and Emergency Services Personnel

Sponsorship Type

Primary

1
2

Bill/Chapter (Cross/Chapter)

Title

Program Open Space - Authorized Transfer to the Maryland Heritage Areas Authority Fund - Phased-In Increase

Sponsorship Type

Primary

1
2
1
2

Bill/Chapter (Cross/Chapter)

Title

Higher Education - Senatorial and Delegate Scholarships - Allocation of Unused Funds

Sponsorship Type

Primary

1
2

Bill/Chapter (Cross/Chapter)

Title

Procurement - Lease of Property for Local Departments of Social Services - Requests for Proposals

Sponsorship Type

Primary

1
2
1
2
2
2
2
2
2
2

Bill/Chapter (Cross/Chapter)

Title

Public Service Commission - Membership

Sponsorship Type

Co-Sponsor

2
2
2
2

Bill/Chapter (Cross/Chapter)

Title

Weapon-Free Higher Education Zones

Sponsorship Type

Co-Sponsor

2
2

Bill/Chapter (Cross/Chapter)

Title

Income Tax - Subtraction Modification - Interest Paid on Student Loans

Sponsorship Type

Co-Sponsor

2
2
2
2
2
2
2
2
2
2
2
2
2
2

Bill/Chapter (Cross/Chapter)

Title

General Assembly - Special Election to Fill a Vacancy in Office

Sponsorship Type

Co-Sponsor

2
2

Bill/Chapter (Cross/Chapter)

Title

Independent Congressional Redistricting Commission - Mid-Atlantic States Regional Districting Process

Sponsorship Type

Co-Sponsor

2
2

Bill/Chapter (Cross/Chapter)

Title

Hunting and Fishing Licenses and Stamps - Seniors, Veterans, and Military Personnel (Howard's Law)

Sponsorship Type

Co-Sponsor

2
2
2
2
2
2
2
2
2
2
2
2
2
2
2
2
2
2
2
2
2
2
2
2
2
2
2
2
2
2
2
2
2
2
2
2
2
2
2
2
2
2

Bill/Chapter (Cross/Chapter)

Title

Business Regulation - Trader's and Chain Stores Licenses and Personal Property Tax - Fees and Exemptions

Sponsorship Type

Co-Sponsor

2
2
2
2
2
2
2
2
2
2
2
2

Bill/Chapter (Cross/Chapter)

Title

Legislative and Congressional Districting

Sponsorship Type

Co-Sponsor

2
2
2
2
2
2
2
2
2
2
2
2
2
2
2
2
2
2

Bill/Chapter (Cross/Chapter)

Title

Maryland Medical Assistance Program - Comprehensive Dental Benefits for Adults - Authorization

Sponsorship Type

Co-Sponsor

2
2
2
2

Bill/Chapter (Cross/Chapter)

Title

Public Institutions of Higher Education - Access of Students to Emergency Contraception

Sponsorship Type

Co-Sponsor

2
2
2
2
2
2

Bill/Chapter (Cross/Chapter)

Title

The Roadkill Bill of 2017

Sponsorship Type

Co-Sponsor

2
2
2
2
2
2
2
2

Bill/Chapter (Cross/Chapter)

Title

Alcoholic Beverages - Modern Brewery License

Sponsorship Type

Co-Sponsor

2
2
2
2
2
2
2
2

Bill/Chapter (Cross/Chapter)

Title

Consumer Protection - Bank Overdraft Plans - Requirements

Sponsorship Type

Co-Sponsor

2
2

Bill/Chapter (Cross/Chapter)

Title

Task Force to Expand Dual Language Programs in Maryland

Sponsorship Type

Co-Sponsor

2
2
2
2
2
2
6
2
Bill/Chapter
(Cross/Chapter)
Title
Sponsorship Type
Sponsorship Type Sort
Chamber Sort
Current Status
Org Committees & Hearings
Opp Committees & Hearings
HB0028 /CH0557
Unappropriated General Fund Surplus - Appropriation to Pension Fund and Postretirement Health Benefits Trust Fund
Primary
1
2
Approved by the Governor - Chapter 557

HB0099 (SB0199)
Creation of a State Debt - Frederick County - YMCA of Frederick County
Primary
1
2
In the House - Unfavorable Report by Appropriations

HB0170
Income Tax Subtraction Modification - Retirement Income of Law Enforcement, Fire, Rescue, and Emergency Services Personnel
Primary
1
2
In the House - Withdrawn by Sponsor

HB0265
Program Open Space - Authorized Transfer to the Maryland Heritage Areas Authority Fund - Phased-In Increase
Primary
1
2
In the House - Withdrawn by Sponsor

HB0269 /CH0637 (SB0531/CH0638)
Housing Navigator and Aftercare Program
Primary
1
2
Approved by the Governor - Chapter 637

HB0392
Higher Education - Senatorial and Delegate Scholarships - Allocation of Unused Funds
Primary
1
2
In the House - Hearing 2/21 at 1:00 p.m.

HB0701
Procurement - Lease of Property for Local Departments of Social Services - Requests for Proposals
Primary
1
2
In the Senate - Unfavorable Report by Judicial Proceedings

HB0882 (SB0805)
Frederick County - Ethics - Prohibited Contributions to Planning Commission Members
Primary
1
2
In the House - First Reading Environment and Transportation

HB0001 /CH0001 (SB0230)
Labor and Employment - Maryland Healthy Working Families Act
Co-Sponsor
2
2
Became law per Maryland Constitution, Chapter 1 of 2018

HB0036 (SB0302)
Vehicle Laws - Plug-In Electric Drive Vehicles - Reserved Parking Spaces
Co-Sponsor
2
2
In the House - Unfavorable Report by Environment and Transportation

HB0100 /CH0154 (SB0597/CH0153)
Income Tax Subtraction Modification - Retirement Income of Law Enforcement, Fire, Rescue, and Emergency Services Personnel
Co-Sponsor
2
2
Approved by the Governor - Chapter 154

HB0157
Public Service Commission - Membership
Co-Sponsor
2
2
In the House - Unfavorable Report by Economic Matters

HB0158 (SB0208)
Creation of a State Debt - Frederick County - Heritage Frederick Capital Improvements
Co-Sponsor
2
2
In the House - Unfavorable Report by Appropriations

HB0159
Weapon-Free Higher Education Zones
Co-Sponsor
2
2
In the Senate - Conference Committee Appointed

HB0196
Income Tax - Subtraction Modification - Interest Paid on Student Loans
Co-Sponsor
2
2
In the House - Hearing 2/08 at 1:00 p.m.

HB0216 /CH0412 (SB0269/CH0411)
Emergency Veterinary Care - Immunity From Liability
Co-Sponsor
2
2
Approved by the Governor - Chapter 412

HB0255 /CH0159 (SB0349/CH0158)
Criminal Procedure - Sexual Assault Victims' Rights - Disposal of Rape Kit Evidence and Notification
Co-Sponsor
2
2
Approved by the Governor - Chapter 159

HB0261 /CH0534
Public Utilities - Termination of Service to Multifamily Dwelling Unit - Notification to Property Owner or Property Manager
Co-Sponsor
2
2
Approved by the Governor - Chapter 534

HB0285 /CH0352 (SB0265/CH0351)
Washington Metrorail Safety Commission Membership Act
Co-Sponsor
2
2
Approved by the Governor - Chapter 352

HB0324 (SB0580/CH0680)
State Personnel - Leap Year - Personal Leave
Co-Sponsor
2
2
Veto sustained (0-140)

HB0345 (SB0423)
Elective Franchise - Registration and Voting at Polling Place
Co-Sponsor
2
2
In the House - Hearing 2/16 at 1:00 p.m.

HB0361
General Assembly - Special Election to Fill a Vacancy in Office
Co-Sponsor
2
2
In the House - Hearing 2/16 at 1:00 p.m.

HB0367
Independent Congressional Redistricting Commission - Mid-Atlantic States Regional Districting Process
Co-Sponsor
2
2
In the Senate - Second Reading Passed

HB0368
Hunting and Fishing Licenses and Stamps - Seniors, Veterans, and Military Personnel (Howard's Law)
Co-Sponsor
2
2
In the House - Unfavorable Report by Environment and Transportation

HB0373 /CH0475 (SB0226/CH0476)
Biotechnology Investment Tax Credit - Qualified Maryland Biotechnology Company - Definition
Co-Sponsor
2
2
Approved by the Governor - Chapter 475

HB0398 (SB0404)
Labor and Employment - Salary History Information Disclosures
Co-Sponsor
2
2
In the Senate - Hearing canceled

HB0425 /CH0844 (SB0651/CH0843)
Public Schools - Suspensions and Expulsions
Co-Sponsor
2
2
Enacted under Article II, Section 17(c) of the Maryland Constitution - Chapter 844

HB0428 (SB0574)
Family Law - Child Conceived Without Consent - Termination of Parental Rights (Rape Survivor Family Protection Act)
Co-Sponsor
2
2
In the Senate - Conference Committee Appointed

HB0493 /CH0672
Long-Term Care Insurance - Premium Rates
Co-Sponsor
2
2
Approved by the Governor - Chapter 672

HB0495 (SB0154/CH0744)
Vehicle Laws - School Bus Monitoring Cameras - Civil Penalty
Co-Sponsor
2
2
In the House - Unfavorable Report by Environment and Transportation

HB0499 (SB0874)
State Department of Education - Employment Categories and Practices
Co-Sponsor
2
2
In the House - Hearing 2/14 at 1:00 p.m.

HB0523 /CH0814 (SB0119)
Electronic Nicotine Delivery Systems and Vaping Liquid - Licensing
Co-Sponsor
2
2
Enacted under Article II, Section 17(c) of the Maryland Constitution - Chapter 814

HB0527 (SB0337)
Vehicle Laws - Bicycles - Use of Crosswalks
Co-Sponsor
2
2
In the House - Unfavorable Report by Environment and Transportation

HB0528 (SB0420)
Humane Adoption of Companion Animals Used in Research Act of 2017
Co-Sponsor
2
2
In the House - Hearing 2/21 at 1:00 p.m.

HB0578 (SB0338)
Vehicle Laws - Pedestrian Hybrid Beacons
Co-Sponsor
2
2
In the Senate - First Reading Judicial Proceedings

HB0601 /CH0673 (SB0248)
Senior Call-Check Service and Notification Program - Establishment
Co-Sponsor
2
2
Approved by the Governor - Chapter 673

HB0654 /CH0326 (SB0145)
Education - Statewide Kindergarten Assessment - Completion
Co-Sponsor
2
2
Approved by the Governor - Chapter 326

HB0656 (SB0472)
Environment - Stormwater Remediation Fees and Stormwater Charges - Property Subject to Fees and Charges
Co-Sponsor
2
2
In the Senate - First Reading Education, Health, and Environmental Affairs and Budget and Taxation

HB0666 (SB0437)
Public Health - Expensive Drugs - Manufacturer Reporting and Drug Price Transparency Advisory Committee
Co-Sponsor
2
2
In the House - Hearing 2/23 at 1:00 p.m.

HB0688 (SB0407)
Homeowners' Property Tax Credit - Eligibility - Cost-of-Living Adjustment
Co-Sponsor
2
2
In the House - Hearing 2/24 at 1:00 p.m.

HB0689 (SB0813)
Department of Housing and Community Development - Rental Assistance Programs - Duration of Assistance
Co-Sponsor
2
2
In the House - Hearing 2/14 at 1:00 p.m.

HB0776 (SB0757)
State Personnel - Department of State Police - Forensic Scientist Salaries
Co-Sponsor
2
2
In the House - Withdrawn by Sponsor

HB0807 (SB0611)
Health Occupations - Requirements for the Practice of Optometry - Miscellaneous Revisions
Co-Sponsor
2
2
In the House - Referred to interim study by Health and Government Operations

HB0851 /CH0704
Landlord and Tenant - Military Personnel - Limitation on Liability for Rent
Co-Sponsor
2
2
Approved by the Governor - Chapter 704

HB0859
Business Regulation - Trader's and Chain Stores Licenses and Personal Property Tax - Fees and Exemptions
Co-Sponsor
2
2
In the House - Unfavorable Report by Economic Matters

HB0895 (SB0655)
Horse Racing - Prizes - Intercepts for Restitution and Child Support Payments
Co-Sponsor
2
2
In the House - Hearing 2/22 at 1:00 p.m.

HB0909 (SB0571/CH0017)
Maryland Health Insurance Coverage Protection Act
Co-Sponsor
2
2
In the Senate - Rereferred to Finance

HB0928 (SB0907)
Juvenile Law - Procedure - Appearance by Video Conference
Co-Sponsor
2
2
In the House - Hearing 3/09 at 1:00 p.m.

HB0942 (SB0564)
Transportation - Highway User Revenues - Distribution to Municipalities
Co-Sponsor
2
2
In the House - Hearing 3/02 at 1:00 p.m.

HB0946 (SB0563)
Transportation - Highway User Revenues - Distribution to Municipalities
Co-Sponsor
2
2
In the House - Hearing 3/02 at 1:00 p.m.

HB0966
Legislative and Congressional Districting
Co-Sponsor
2
2
In the House - Hearing 3/03 at 1:00 p.m.

HB0984 (SB0475)
Developmental Disabilities Administration - Crisis Resolution and Crisis Prevention Services - Funding and Reporting
Co-Sponsor
2
2
In the House - Withdrawn by Sponsor

HB1028 (SB0804)
Frederick County Board of Education - Student Member
Co-Sponsor
2
2
In the House - Hearing 2/28 at 1:00 p.m.

HB1050 (SB1065)
Transportation - I-270/US 15 Multi-Modal Corridor Study and West Side Mobility Study - Review and Update
Co-Sponsor
2
2
In the House - Unfavorable Report by Environment and Transportation

HB1083 /CH0028 (SB1081/CH0810)
Health - Family Planning Services - Continuity of Care
Co-Sponsor
2
2
Enacted under Article II, Section 17(b) of the Maryland Constitution - Chapter 28

HB1093 (SB0433/CH0578)
Substance Use Treatment - Inpatient and Intensive Outpatient Programs - Consent by Minor
Co-Sponsor
2
2
Veto sustained (0-140)

HB1113 (SB0988)
Health Occupations - Maryland Community Health Worker Act
Co-Sponsor
2
2
In the Senate - Recommitted to Education, Health, and Environmental Affairs (Senator Conway)

HB1134 /CH0781 (SB0884/CH0018)
Maryland Financial Consumer Protection Commission
Co-Sponsor
2
2
Enacted under Article II, Section 17(c) of the Maryland Constitution - Chapter 781

HB1144 /CH0783 (SB1031)
Payroll Recovery Act
Co-Sponsor
2
2
Enacted under Article II, Section 17(c) of the Maryland Constitution - Chapter 783

HB1158
Maryland Medical Assistance Program - Comprehensive Dental Benefits for Adults - Authorization
Co-Sponsor
2
2
In the House - Hearing 3/14 at 1:00 p.m.

HB1172 (SB0400)
Department of Health and Mental Hygiene - Biosafety Level 3 Laboratories
Co-Sponsor
2
2
In the Senate - Hearing canceled

HB1205
Public Institutions of Higher Education - Access of Students to Emergency Contraception
Co-Sponsor
2
2
In the House - Hearing 3/14 at 1:00 p.m. (Health and Government Operations)

HB1207 /CH0492 (SB0085/CH0491)
Family Law - Treatment Foster Care Homes - Siblings
Co-Sponsor
2
2
Approved by the Governor - Chapter 492

HB1240 /CH0715
Individualized Education Programs - Studies
Co-Sponsor
2
2
Approved by the Governor - Chapter 715

HB1251
The Roadkill Bill of 2017
Co-Sponsor
2
2
In the House - Unfavorable Report by Environment and Transportation

HB1325 /CH0013 (SB0740)
Oil and Natural Gas - Hydraulic Fracturing - Prohibition
Co-Sponsor
2
2
Approved by the Governor - Chapter 13

HB1347 (SB0877)
Maryland No-Fault Birth Injury Fund
Co-Sponsor
2
2
In the House - Hearing 3/06 at 2:00 p.m. (Health and Government Operations)

HB1390 (SB0880)
Criminal Procedure - Pretrial Release - Reform
Co-Sponsor
2
2
In the House - Hearing 3/07 at 1:00 p.m.

HB1420
Alcoholic Beverages - Modern Brewery License
Co-Sponsor
2
2
In the House - Hearing 2/20 at 1:00 p.m.

HB1437 (SB1184)
Foreclosed and Vacant Residential Property - Common Ownership Communities - Payment of Regular Assessments
Co-Sponsor
2
2
In the House - Unfavorable Report by Environment and Transportation

HB1466 /CH0179
State Personnel - Disabled Veterans - Noncompetitive Appointment
Co-Sponsor
2
2
Approved by the Governor - Chapter 179

HB1469 /CH0737 (SB1009/CH0738)
Public Assistance - Family Investment Program - Child Support Pass Through
Co-Sponsor
2
2
Approved by the Governor - Chapter 737

HB1499
Consumer Protection - Bank Overdraft Plans - Requirements
Co-Sponsor
2
2
In the House - Unfavorable Report by Economic Matters

HB1502
Task Force to Expand Dual Language Programs in Maryland
Co-Sponsor
2
2
In the House - Unfavorable Report by Ways and Means

HB1508 (SB1000)
Higher Education - Tuition Rates - Exemptions
Co-Sponsor
2
2
In the House - Hearing 3/07 at 1:00 p.m.

HJ0006 (SJ0004)
United States Constitution - Amendments Convention - Democracy Amendment
Co-Sponsor
2
2
In the House - Hearing 3/10 at 1:00 p.m.

HB0631 /CH0818 (SB0415)
Public Health - Essential Off-Patent or Generic Drugs - Price Gouging - Prohibition
By Request - Other
6
2
Enacted under Article II, Section 17(c) of the Maryland Constitution - Chapter 818
Denotes enacted legislation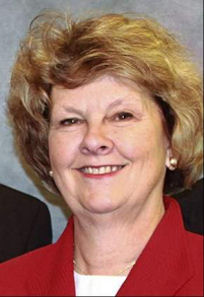 Tenure

First elected to the Maryland House of Delegates in 2014. Member since 2015.
Current Assignments

2015 Appropriations Committee

2015 Transportation and the Environment Subcommittee of the Appropriations Committee

2015 Oversight Committee on Pensions of the Appropriations Commitee

2015 Joint Committee on Pensions

2015 Joint Committee on Ending Homelessness

2015 Women Legislators of Maryland (Second Vice President 2016-2017)

2015 Maryland Legislative Latino Caucus, Associate Member
Public Service

Task Force on Rural Internet, Broadband, Wireless, and Cellular Service, 2017-; Women Legislators of Maryland, 2015-; Alderman, City of Frederick, 2009-2013; Democratic State Central Committee, 2007-2010; Transportation Planning Board of the Metropolitan Washington Council of Governments, 2009-2013; Transportation Planning Board Bus on Shoulders Task Force, Co-Chair, 2012-2013; Legislative Committee of the Maryland Municipal League, Vice Chair (2012-2013), 2009-2013; Frederick Arts Council; Golden Mile Alliance; Airport Commission; Tax Setoff Committee; Taxicab Commission.
Memberships

Maryland Military Installation Caucus, 2017-.
Biographical Information

Born, Cumberland, Maryland, January 5, 1951; Bishop Walsh High School, 1968; University of Maryland, Certificate, Paralegal; Frostburg University, B.A. Political Science; Frostburg University, MBA, Business Administration; Construction Project Manager; Legislative Staff, Delegate Galen Clagett; Legislative Staff, Delegate Sue Hecht; Married. 2 Children.
Last Updated: 10/15/2019 3:29 PM