Delegate Mary Ann Lisanti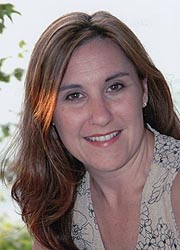 District

34A

County

Harford

Committee Assignment(s)

Annapolis Info

415 House Office Building
6 Bladen Street
Annapolis, MD 21401
Phone 410-841-3331 | 301-858-3331
Toll-free in MD

Interim Info

415 House Office Building
6 Bladen Street
Annapolis, MD 21401
Phone 410-841-3331 | 301-858-3331

Contact

Party

Democrat
Legislation
Sponsorship Type Sort
Chamber Sort
1
2
1
2
1
2

Bill/Chapter (Cross/Chapter)

Title

Alcoholic Beverages - Brewing Company Off-Site Permits - Harford County Farm Fair

Sponsorship Type

Primary

1
2
1
2
1
2
1
2
1
2

Bill/Chapter (Cross/Chapter)

Title

Public Service Commission - Out-of-State Carbon Pollution Program - Study

Sponsorship Type

Primary

1
2

Bill/Chapter (Cross/Chapter)

Title

Harford County - Admissions and Amusement Tax - Limitations in Municipal Corporations

Sponsorship Type

Primary

1
2

Bill/Chapter (Cross/Chapter)

Title

Task Force on Local Alcoholic Beverages Regulation

Sponsorship Type

Primary

1
2

Bill/Chapter (Cross/Chapter)

Title

County Student Loan Refinancing Authorities

Sponsorship Type

Primary

1
2
1
2

Bill/Chapter (Cross/Chapter)

Title

Creation of a State Debt - Harford County - The Epicenter at Edgewood

Sponsorship Type

Primary

1
2

Bill/Chapter (Cross/Chapter)

Title

Civil Actions - Duty to Render Assistance

Sponsorship Type

Primary

1
2

Bill/Chapter (Cross/Chapter)

Title

Creation of a State Debt - Harford County - Skipjack Martha Lewis

Sponsorship Type

Primary

1
2

Bill/Chapter (Cross/Chapter)

Title

Creation of a State Debt - Harford County - National Center for Manufacturing Sciences

Sponsorship Type

Primary

1
2

Bill/Chapter (Cross/Chapter)

Title

Alcoholic Beverages - Limited Winery Licenses - Auxiliary Winery Permits

Sponsorship Type

Primary

1
2

Bill/Chapter (Cross/Chapter)

Title

Harford County - Alcoholic Beverages - Stadium Beer, Wine, and Liquor License - Beer Vendors

Sponsorship Type

Primary

1
2

Bill/Chapter (Cross/Chapter)

Title

Alcoholic Beverages - Distilleries - Service

Sponsorship Type

Primary

1
2
1
2

Bill/Chapter (Cross/Chapter)

Title

Harford County - Hotel Rental Tax

Sponsorship Type

Primary

1
2
2
2
2
2
2
2
2
2

Bill/Chapter (Cross/Chapter)

Title

Discrimination in Employment - Conditions Related to Pregnancy or Childbirth

Sponsorship Type

Co-Sponsor

2
2

Bill/Chapter (Cross/Chapter)

Title

Manslaughter and Homicide by Vehicle or Vessel - Penalties

Sponsorship Type

Co-Sponsor

2
2
2
2
2
2
2
2
2
2
2
2
2
2
2
2
2
2

Bill/Chapter (Cross/Chapter)

Title

Criminal Law - Distribution of Heroin or Fentanyl Resulting in Death

Sponsorship Type

Co-Sponsor

2
2
2
2
2
2

Bill/Chapter (Cross/Chapter)

Title

Public Health - Suspected Overdoses - Reporting Requirement

Sponsorship Type

Co-Sponsor

2
2
2
2

Bill/Chapter (Cross/Chapter)

Title

Harford County - Deputy Sheriffs and Correctional Officers - Collective Bargaining

Sponsorship Type

Co-Sponsor

2
2
2
2

Bill/Chapter (Cross/Chapter)

Title

Family Law - Marriage - Age Requirements

Sponsorship Type

Co-Sponsor

2
2
2
2

Bill/Chapter (Cross/Chapter)

Title

Business Regulation - Trader's and Chain Stores Licenses and Personal Property Tax - Fees and Exemptions

Sponsorship Type

Co-Sponsor

2
2
2
2

Bill/Chapter (Cross/Chapter)

Title

Handgun Permits - Firearms Training Courses

Sponsorship Type

Co-Sponsor

2
2

Bill/Chapter (Cross/Chapter)

Title

Agriculture - Industrial Hemp - Legalization

Sponsorship Type

Co-Sponsor

2
2
2
2
2
2
2
2
2
2
2
2
2
2

Bill/Chapter (Cross/Chapter)

Title

Vehicle Laws - Smoking Marijuana in Vehicles - Prohibition

Sponsorship Type

Co-Sponsor

2
2

Bill/Chapter (Cross/Chapter)

Title

Family Law - Domestic Violence - Permanent Final Protective Orders

Sponsorship Type

Co-Sponsor

2
2

Bill/Chapter (Cross/Chapter)

Title

Department of the Environment - End-of-Life Management of Mattresses - Study

Sponsorship Type

Co-Sponsor

2
2
2
2
2
2
2
2
2
2

Bill/Chapter (Cross/Chapter)

Title

Income Tax - Subtraction Modification - Military Retirement Income - Individuals Under the Age of 65 Years

Sponsorship Type

Co-Sponsor

2
2
2
2
2
2

Bill/Chapter (Cross/Chapter)

Title

Income Tax Credit - Cat and Dog Adoption

Sponsorship Type

Co-Sponsor

2
2
2
2
2
2
2
2
2
2
2
2
2
2
2
2

Bill/Chapter (Cross/Chapter)

Title

Alcoholic Beverages - Modern Brewery License

Sponsorship Type

Co-Sponsor

2
2

Bill/Chapter (Cross/Chapter)

Title

Tidal Fish Licenses - Oyster Authorizations - Revocation

Sponsorship Type

Co-Sponsor

2
2
2
2
2
2
2
2
6
2
Bill/Chapter
(Cross/Chapter)
Title
Sponsorship Type
Sponsorship Type Sort
Chamber Sort
Current Status
Org Committees & Hearings
Opp Committees & Hearings
HB0003 /CH0501
Income Tax - Subtraction Modification - Olympic, Paralympic, Special Olympic, and Deaflympic Games Medals and Prizes
Primary
1
2
Approved by the Governor - Chapter 501

HB0061 (SB1052)
State Designations - State Waterfowl - Canvasback Duck
Primary
1
2
In the House - Hearing 3/15 at 1:00 p.m.

HB0772 (SB0287)
Civil Action - Unauthorized Access to Computers and Data
Primary
1
2
In the House - Unfavorable Report by Judiciary

HB0780
Alcoholic Beverages - Brewing Company Off-Site Permits - Harford County Farm Fair
Primary
1
2
In the Senate - Favorable Report by Education, Health, and Environmental Affairs

HB0907 (SB0850)
Chesapeake Bay Water Transportation Network
Primary
1
2
In the House - Hearing 3/02 at 1:00 p.m.

HB0932 (SB0379)
Hospitals - Changes in Status - Hospital Employee Retraining and Economic Impact Statements
Primary
1
2
In the House - Hearing 3/02 at 1:00 p.m.

HB0951 /CH0711 (SB1157/CH0712)
State Highway Administration - Alfred B. Hilton Memorial Bridge - Dedication
Primary
1
2
Approved by the Governor - Chapter 711

HB0963 (SB0139)
Maryland Transportation Authority - Video Tolls - Collection
Primary
1
2
In the Senate - Hearing 4/04 at 1:00 p.m.

HB1282
Public Service Commission - Out-of-State Carbon Pollution Program - Study
Primary
1
2
In the House - Withdrawn by Sponsor

HB1286
Harford County - Admissions and Amusement Tax - Limitations in Municipal Corporations
Primary
1
2
In the Senate - Hearing 3/30 at 1:00 p.m.

HB1327
Task Force on Local Alcoholic Beverages Regulation
Primary
1
2
In the Senate - Hearing 3/21 at 1:00 p.m.

HB1365
County Student Loan Refinancing Authorities
Primary
1
2
In the House - Withdrawn by Sponsor

HB1386 /CH0519
Maryland Public Ethics Law - Members and Employees of Boards of License Commissioners and Liquor Control Boards
Primary
1
2
Approved by the Governor - Chapter 519

HB1417
Creation of a State Debt - Harford County - The Epicenter at Edgewood
Primary
1
2
In the House - Unfavorable Report by Appropriations

HB1436
Civil Actions - Duty to Render Assistance
Primary
1
2
In the House - Unfavorable Report by Judiciary

HB1453
Creation of a State Debt - Harford County - Skipjack Martha Lewis
Primary
1
2
In the House - Unfavorable Report by Appropriations

HB1507
Creation of a State Debt - Harford County - National Center for Manufacturing Sciences
Primary
1
2
In the House - Unfavorable Report by Appropriations

HB1531
Alcoholic Beverages - Limited Winery Licenses - Auxiliary Winery Permits
Primary
1
2
In the House - First Reading House Rules and Executive Nominations

HB1554
Harford County - Alcoholic Beverages - Stadium Beer, Wine, and Liquor License - Beer Vendors
Primary
1
2
In the House - First Reading House Rules and Executive Nominations

HB1555
Alcoholic Beverages - Distilleries - Service
Primary
1
2
In the House - First Reading House Rules and Executive Nominations

HB1586 (SB1019)
Department of Commerce - Employment in the State's Defense Industry - Army Alliance Study
Primary
1
2
In the House - First Reading House Rules and Executive Nominations

HB1650
Harford County - Hotel Rental Tax
Primary
1
2
In the House - First Reading House Rules and Executive Nominations

HB0005 /CH0020 (SB0403/CH0815)
Private Passenger Motor Vehicle Liability Insurance - Enhanced Underinsured Motorist Coverage
Co-Sponsor
2
2
Enacted under Article II, Section 17(b) of the Maryland Constitution - Chapter 20

HB0100 /CH0154 (SB0597/CH0153)
Income Tax Subtraction Modification - Retirement Income of Law Enforcement, Fire, Rescue, and Emergency Services Personnel
Co-Sponsor
2
2
Approved by the Governor - Chapter 154

HB0211 /CH0398 (SB0268/CH0399)
Cownose Ray Fishery Management Plan and Moratorium on Contests
Co-Sponsor
2
2
Approved by the Governor - Chapter 398

HB0212 /CH0827 (SB0270/CH0828)
Consumer Protection - Credit Report Security Freezes - Prohibition on Fees and Required Notices
Co-Sponsor
2
2
Enacted under Article II, Section 17(c) of the Maryland Constitution - Chapter 827

HB0214
Discrimination in Employment - Conditions Related to Pregnancy or Childbirth
Co-Sponsor
2
2
In the House - Hearing 2/14 at 1:00 p.m.

HB0393
Manslaughter and Homicide by Vehicle or Vessel - Penalties
Co-Sponsor
2
2
In the House - Hearing 3/01 at 1:00 p.m.

HB0428 (SB0574)
Family Law - Child Conceived Without Consent - Termination of Parental Rights (Rape Survivor Family Protection Act)
Co-Sponsor
2
2
In the Senate - Conference Committee Appointed

HB0440 (SB0055)
Employers of Ex-Offenders - Liability for Negligent Hiring or Inadequate Supervision - Immunity
Co-Sponsor
2
2
In the House - Unfavorable Report by Economic Matters

HB0464 /CH0466
Alcoholic Beverages - Beer, Wine, and Liquor Exhibition Permit
Co-Sponsor
2
2
Approved by the Governor - Chapter 466

HB0467 /CH0782 (SB0699)
Providing Our Workers Education and Readiness (POWER) - Apprenticeship Act
Co-Sponsor
2
2
Enacted under Article II, Section 17(c) of the Maryland Constitution - Chapter 782

HB0484 (SB0861)
Family Law - Marriage - Age Requirements
Co-Sponsor
2
2
In the House - Withdrawn by Sponsor

HB0514 /CH0780 (SB0184/CH0014)
Energy Efficiency Programs - Calculation of Program Savings and Consideration of Cost-Effectiveness
Co-Sponsor
2
2
Enacted under Article II, Section 17(c) of the Maryland Constitution - Chapter 780

HB0523 /CH0814 (SB0119)
Electronic Nicotine Delivery Systems and Vaping Liquid - Licensing
Co-Sponsor
2
2
Enacted under Article II, Section 17(c) of the Maryland Constitution - Chapter 814

HB0584 /CH0771 (SB0572)
Investigational Drugs, Biological Products, and Devices - Right to Try Act
Co-Sponsor
2
2
Approved by the Governor - Chapter 771

HB0612
Criminal Law - Distribution of Heroin or Fentanyl Resulting in Death
Co-Sponsor
2
2
In the House - Hearing 2/28 at 1:00 p.m.

HB0616 /CH0729 (SB0232)
Education - Pregnant and Parenting Students - Attendance Policy
Co-Sponsor
2
2
Approved by the Governor - Chapter 729

HB0635 /CH0168 (SB0229/CH0167)
Criminal Law - Homicide by Motor Vehicle or Vessel While Impaired by a Controlled Dangerous Substance - Penalties
Co-Sponsor
2
2
Approved by the Governor - Chapter 168

HB0661
Public Health - Suspected Overdoses - Reporting Requirement
Co-Sponsor
2
2
In the House - Hearing 2/21 at 1:00 p.m.

HB0666 (SB0437)
Public Health - Expensive Drugs - Manufacturer Reporting and Drug Price Transparency Advisory Committee
Co-Sponsor
2
2
In the House - Hearing 2/23 at 1:00 p.m.

HB0670
Harford County - Deputy Sheriffs and Correctional Officers - Collective Bargaining
Co-Sponsor
2
2
In the House - Withdrawn by Sponsor

HB0792 /CH0524
Office of Legislative Audits - Performance Audits - Local Alcoholic Beverages Licensing Boards
Co-Sponsor
2
2
Approved by the Governor - Chapter 524

HB0799
Family Law - Marriage - Age Requirements
Co-Sponsor
2
2
In the House - Conference Committee Appointed

HB0831 (SB0731)
Task Force on Organized Retail Crime Rings
Co-Sponsor
2
2
In the Senate - First Reading Judicial Proceedings

HB0859
Business Regulation - Trader's and Chain Stores Licenses and Personal Property Tax - Fees and Exemptions
Co-Sponsor
2
2
In the House - Unfavorable Report by Economic Matters

HB0873 /CH0240 (SB0138)
Income Tax Credit - Security Clearances - Employer Costs - Extension
Co-Sponsor
2
2
Approved by the Governor - Chapter 240

HB0891
Handgun Permits - Firearms Training Courses
Co-Sponsor
2
2
In the House - Recommitted to Judiciary (Delegate Vallario)

HB0902
Agriculture - Industrial Hemp - Legalization
Co-Sponsor
2
2
In the House - Withdrawn by Sponsor

HB0909 (SB0571/CH0017)
Maryland Health Insurance Coverage Protection Act
Co-Sponsor
2
2
In the Senate - Rereferred to Finance

HB0928 (SB0907)
Juvenile Law - Procedure - Appearance by Video Conference
Co-Sponsor
2
2
In the House - Hearing 3/09 at 1:00 p.m.

HB0942 (SB0564)
Transportation - Highway User Revenues - Distribution to Municipalities
Co-Sponsor
2
2
In the House - Hearing 3/02 at 1:00 p.m.

HB0946 (SB0563)
Transportation - Highway User Revenues - Distribution to Municipalities
Co-Sponsor
2
2
In the House - Hearing 3/02 at 1:00 p.m.

HB0974 /CH0518 (SB0525)
Maryland Personal Information Protection Act - Revisions
Co-Sponsor
2
2
Approved by the Governor - Chapter 518

HB1011 (SB0778)
Maryland Transportation Authority - Video Tolls - Notice of Toll Due
Co-Sponsor
2
2
In the House - Unfavorable Report by Environment and Transportation

HB1043
Vehicle Laws - Smoking Marijuana in Vehicles - Prohibition
Co-Sponsor
2
2
In the Senate - Hearing 3/30 at 1:00 p.m.

HB1057
Family Law - Domestic Violence - Permanent Final Protective Orders
Co-Sponsor
2
2
In the House - Hearing 3/02 at 1:00 p.m.

HB1070
Department of the Environment - End-of-Life Management of Mattresses - Study
Co-Sponsor
2
2
In the House - Withdrawn by Sponsor

HB1083 /CH0028 (SB1081/CH0810)
Health - Family Planning Services - Continuity of Care
Co-Sponsor
2
2
Enacted under Article II, Section 17(b) of the Maryland Constitution - Chapter 28

HB1114 (SB0892)
Commercial Law - Consumer Protection - Nontransferable Ticketing Systems
Co-Sponsor
2
2
In the House - Withdrawn by Sponsor

HB1172 (SB0400)
Department of Health and Mental Hygiene - Biosafety Level 3 Laboratories
Co-Sponsor
2
2
In the Senate - Hearing canceled

HB1226 (SB0177)
Public Safety - Elevator Inspections - Testing
Co-Sponsor
2
2
In the House - Hearing 3/06 at 1:00 p.m.

HB1244
Income Tax - Subtraction Modification - Military Retirement Income - Individuals Under the Age of 65 Years
Co-Sponsor
2
2
In the House - Hearing 3/08 at 1:00 p.m.

HB1270 /CH0724 (SB0527/CH0723)
Credit Regulation - Unsecured Open End Credit Plans - Fees and Charges
Co-Sponsor
2
2
Approved by the Governor - Chapter 724

HB1283 /CH0813
Alcoholic Beverages - Class 5 Brewery License
Co-Sponsor
2
2
Enacted under Article II, Section 17(c) of the Maryland Constitution - Chapter 813

HB1302
Income Tax Credit - Cat and Dog Adoption
Co-Sponsor
2
2
In the House - Hearing 3/08 at 1:00 p.m.

HB1322 (SB0586)
Local Infrastructure Fast Track for Maryland Act
Co-Sponsor
2
2
In the House - Hearing 3/09 at 1:00 p.m. (Environment and Transportation)

HB1325 /CH0013 (SB0740)
Oil and Natural Gas - Hydraulic Fracturing - Prohibition
Co-Sponsor
2
2
Approved by the Governor - Chapter 13

HB1350 /CH0392 (SB0851)
Public Service Commission - Application for Certificate of Public Convenience and Necessity - Consistency With Comprehensive Plan
Co-Sponsor
2
2
Approved by the Governor - Chapter 392

HB1381 /CH0608 (SB0866/CH0609)
Adult High School Pilot Program
Co-Sponsor
2
2
Approved by the Governor - Chapter 608

HB1385 (SB0961)
Vehicle Laws - Rental Vehicles - Security
Co-Sponsor
2
2
In the House - Withdrawn by Sponsor

HB1390 (SB0880)
Criminal Procedure - Pretrial Release - Reform
Co-Sponsor
2
2
In the House - Hearing 3/07 at 1:00 p.m.

HB1400 (SB1098)
Commercial Law - Credit Card Processors - Service Agreements
Co-Sponsor
2
2
In the House - Withdrawn by Sponsor

HB1420
Alcoholic Beverages - Modern Brewery License
Co-Sponsor
2
2
In the House - Hearing 2/20 at 1:00 p.m.

HB1488
Tidal Fish Licenses - Oyster Authorizations - Revocation
Co-Sponsor
2
2
In the House - Withdrawn by Sponsor

HB1512 (SB0942)
Labor and Employment - Clean Energy Workforce Account - Establishment
Co-Sponsor
2
2
In the House - Withdrawn by Sponsor

HB1592 (SB0931)
Local Jurisdictions - Zoning Authority - Generating Stations
Co-Sponsor
2
2
In the House - First Reading House Rules and Executive Nominations

HJ0006 (SJ0004)
United States Constitution - Amendments Convention - Democracy Amendment
Co-Sponsor
2
2
In the House - Hearing 3/10 at 1:00 p.m.

HB0631 /CH0818 (SB0415)
Public Health - Essential Off-Patent or Generic Drugs - Price Gouging - Prohibition
By Request - Other
6
2
Enacted under Article II, Section 17(c) of the Maryland Constitution - Chapter 818
Denotes enacted legislation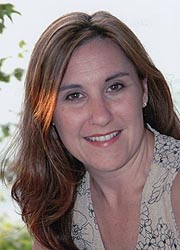 Tenure

First elected to the House of Delegates in 2014. Member of the House since 2015.
Current Assignments

2015 Economic Matters Committee

2015 Alcoholic Beverages Subcommittee of the Economic Matters Committee

2015 Business Regulation Subcommittee of the Economic Matters Committee

2015 Regional Revitalization Work Group

2015 Women Legislators of Maryland
Public Service

Task Force on Rural Internet, Broadband, Wireless, and Cellular Service, 2017-; Rural Maryland Council - representing Harford County, 2015-; Maryland Cybersecurity Council, 2015-; Chesapeake National Historic Trail Advisory Council (National Park Service), 2011-; Maryland Sustainable Growth Commission (Vice Chair 2013), 2010-2015; Local Government Advisory Committee on the Chesapeake Bay Program, 2009-2015; Bipartisan Commission on School Construction, Harford County, 2009-2011; Maryland Association of Counties, Legislative Committee, 2006-2014; Mental Health and Addictions Advisory Council, Harford County, 2006-2014; Obesity Task Force, Harford County (Vice Chair), 2006-2014; Citizens Care and Rehabilitation Board, 2006-2014; Maryland Association of City and County Managers (President), 2001-2002; Maryland Municipal League, Legislative Committee, 1998-2002.
Memberships

Maryland Military Installation Caucus, 2017-; Maryland Legislative Sportsmen's Caucus, 2015-; St Patrick's Catholic Church.
Biographical Information

Born, Havre de Grace, October 27, 1967; Havre de Grace High School, 1985; College of Notre Dame of Maryland, B.A., Political Science, 1989; Central Michigan University, M.S., Public Administration, 1996; Harford County Government 1990-1997; City Manager, Havre de Grace 1997-2002; Executive Director, Lower Susquehanna Heritage Greenway, 2002 -; Councilwoman, Harford County Council, 2006-2014.
Last Updated: 10/15/2019 3:29 PM