Delegate Mary Ann Lisanti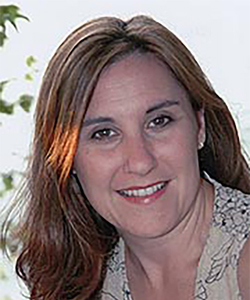 District

34A

County

Harford

Committee Assignment(s)

Annapolis Info

415 House Office Building
6 Bladen Street
Annapolis, MD 21401
Phone 410-841-3331 | 301-858-3331
Toll-free in MD 1-800-492-7122 ext. 3331

Interim Info

415 House Office Building
6 Bladen Street
Annapolis, MD 21401
Phone 410-841-3331 | 301-858-3331

Contact

Party

Democrat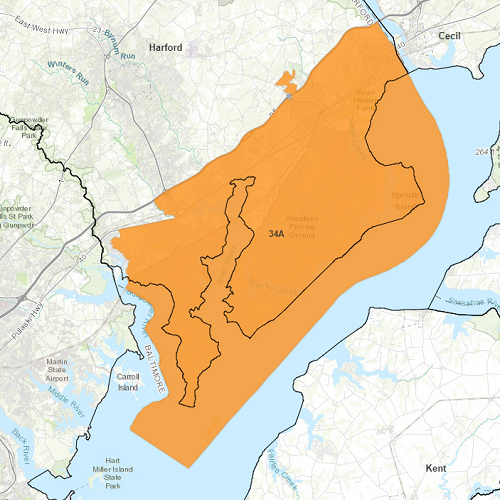 Legislation
Sponsorship Type Sort
Chamber Sort
1
2
1
2

Bill/Chapter (Cross/Chapter)

Title

Civil Actions - Duty to Render Assistance

Sponsorship Type

Primary

1
2
1
2

Bill/Chapter (Cross/Chapter)

Title

Health Care Facilities - Closing or Partial Closing - Public Notice

Sponsorship Type

Primary

1
2

Bill/Chapter (Cross/Chapter)

Title

Child Abuse and Neglect - Required Reporting

Sponsorship Type

Primary

1
2
1
2
1
2

Bill/Chapter (Cross/Chapter)

Title

Maryland Wine and Grape Promotion Fund - Grants to Public Institutions of Higher Education - Authorization

Sponsorship Type

Primary

1
2
1
2
2
2
2
2
2
2
2
2
2
2
2
2
2
2
2
2
2
2

Bill/Chapter (Cross/Chapter)

Title

Public Service Commission - Certificate of Public Convenience and Necessity - Rapid Health Impact Assessment and Final Action

Sponsorship Type

Co-Sponsor

2
2
2
2
2
2
2
2

Bill/Chapter (Cross/Chapter)

Title

Labor and Employment – Family and Medical Leave Insurance Program – Establishment (Time to Care Act of 2019)

Sponsorship Type

Co-Sponsor

2
2
2
2
2
2

Bill/Chapter (Cross/Chapter)

Title

Tidal Fish Licenses - Authorization to Catch Crabs - Application Requirements

Sponsorship Type

Co-Sponsor

2
2
2
2
2
2

Bill/Chapter (Cross/Chapter)

Title

Income Tax - Subtraction Modification - Volunteer Fire, Rescue, and Emergency Medical Services Members

Sponsorship Type

Co-Sponsor

2
2
2
2
2
2

Bill/Chapter (Cross/Chapter)

Title

Alcoholic Beverages - Prohibited Acts - Defense to Prosecution for Sale to Underage Individuals

Sponsorship Type

Co-Sponsor

2
2
2
2
2
2

Bill/Chapter (Cross/Chapter)

Title

Income Tax - Subtraction Modification for Veterans

Sponsorship Type

Co-Sponsor

2
2
2
2

Bill/Chapter (Cross/Chapter)

Title

Alcoholic Beverages - Class 9 Limited Distillery License - On-Premises Consumption Permit

Sponsorship Type

Co-Sponsor

2
2
2
2
2
2
2
2
2
2
2
2

Bill/Chapter (Cross/Chapter)

Title

Constitutional Amendment - Cannabis - Use, Possession, Cultivation, and Sale

Sponsorship Type

Co-Sponsor

2
2

Bill/Chapter (Cross/Chapter)

Title

Commission on 380 Years of African American History in Maryland

Sponsorship Type

Co-Sponsor

2
2

Bill/Chapter (Cross/Chapter)

Title

Local Pension Systems - Special Disability Retirement Allowance

Sponsorship Type

Co-Sponsor

2
2
2
2
2
2
2
2
2
2
2
2
2
2

Bill/Chapter (Cross/Chapter)

Title

Vehicle Laws - Manufacturers and Dealers - Compensation for Dealer Services

Sponsorship Type

Co-Sponsor

2
2
2
2
2
2
2
2

Bill/Chapter (Cross/Chapter)

Title

Maryland Electricians Act - Revisions

Sponsorship Type

Co-Sponsor

2
2
2
2
2
2
2
2
2
2
2
2
2
2
2
2
2
2
2
2
2
2

Bill/Chapter (Cross/Chapter)

Title

Transportation - Vehicle Titling Fee and Vehicle Excise Tax - Active Duty Members of the Military

Sponsorship Type

Co-Sponsor

2
2
2
2
2
2
2
2
2
2
2
2
2
2
2
2
2
2

Bill/Chapter (Cross/Chapter)

Title

State Contracts - Certification of Pay Equity Compliance - Requirement

Sponsorship Type

Co-Sponsor

2
2

Bill/Chapter (Cross/Chapter)

Title

Child Abuse and Neglect - Training of Health Care Professionals

Sponsorship Type

Co-Sponsor

2
2
2
2

Bill/Chapter (Cross/Chapter)

Title

Income Tax - Subtraction Modification - Military Retirement Income

Sponsorship Type

Co-Sponsor

2
2
2
2
6
2
Bill/Chapter
(Cross/Chapter)
Title
Sponsorship Type
Sponsorship Type Sort
Chamber Sort
Current Status
Org Committees & Hearings
Opp Committees & Hearings
HB0467 (SB0389)
Motor Vehicle Registration - Exception for Low Speed Electric Vehicles - City of Havre de Grace
Primary
1
2
In the House - Unfavorable Report by Environment and Transportation

HB1020 (SB0713)
Wireless Facilities - Permitting and Siting
Primary
1
2
In the House - Referred to interim study by Economic Matters

HB1053
Civil Actions - Duty to Render Assistance
Primary
1
2
In the House - Withdrawn by Sponsor

HB1058 (SB0637)
Insurance - Premium Finance - Refunds and Debts
Primary
1
2
In the House - Withdrawn by Sponsor

HB1059
Health Care Facilities - Closing or Partial Closing - Public Notice
Primary
1
2
In the House - Hearing 3/04 at 3:00 p.m.

HB1069
Child Abuse and Neglect - Required Reporting
Primary
1
2
In the House - Withdrawn by Sponsor

HB1073 (SB0616)
Joint Committee on Workforce Development
Primary
1
2
In the House - Hearing canceled

HB1158 (SB0516/CH0757)
Clean Energy Jobs
Primary
1
2
In the House - Hearing 3/08 at 1:00 p.m.

HB1271
Maryland Wine and Grape Promotion Fund - Grants to Public Institutions of Higher Education - Authorization
Primary
1
2
In the House - Unfavorable Report by Economic Matters

HB1334 (SB0525)
Vehicle Manufacturers and Dealers - Violations - Award of Damages
Primary
1
2
In the House - First Reading House Rules and Executive Nominations

HB0098 (SB0193)
State Employee and Retiree Health and Welfare Benefits Program - Retiree Participation in the State Prescription Drug Benefit Plan
Co-Sponsor
2
2
In the House - Hearing canceled

HB0120 (SB0203)
Natural Resources - No Net Loss of Forest - Definition
Co-Sponsor
2
2
In the House - Hearing 2/06 at 1:30 p.m.

HB0135 /CH0061 (SB0152/CH0062)
Criminal Law – Cruelty to Animals – Payment of Costs
Co-Sponsor
2
2
Approved by the Governor - Chapter 61

HB0145 /CH0285 (SB0301/CH0286)
Hospitals - Patient's Bill of Rights
Co-Sponsor
2
2
Approved by the Governor - Chapter 285

HB0213 /CH0343 (SB0143)
Cownose Ray Fishery Management Plan and Moratorium on Contests
Co-Sponsor
2
2
Approved by the Governor - Chapter 343

HB0262 (SB0537)
Higher Education - Tuition Rates - Exemptions
Co-Sponsor
2
2
Vetoed by the Governor (Policy)

HB0272 /CH0601 (SB0234/CH0602)
Natural Resources - State and Local Forest Conservation Funds
Co-Sponsor
2
2
Enacted under Article II, Section 17(c) of the Maryland Constitution - Chapter 601

HB0275 (SB0270)
Pesticides - Use of Chlorpyrifos - Prohibition
Co-Sponsor
2
2
In the Senate - First Reading Education, Health, and Environmental Affairs

HB0305 (SB0608)
State Procurement - Maryland Food for Maryland Institutions Task Force
Co-Sponsor
2
2
In the House - Withdrawn by Sponsor

HB0308
Public Service Commission - Certificate of Public Convenience and Necessity - Rapid Health Impact Assessment and Final Action
Co-Sponsor
2
2
In the Senate - Hearing 4/02 at 1:00 p.m.

HB0322 (SB0606)
Election Law - References to Absentee Voting in Public Communications - Voting by Mail
Co-Sponsor
2
2
In the House - Hearing 2/12 at 1:00 p.m.

HB0336 /CH0001 (SB0391/CH0002)
Civilian Federal Employees – Unemployment Insurance Benefits and Federal Government Shutdown Employee Assistance Loan Fund (Federal Shutdown Paycheck Protection Act)
Co-Sponsor
2
2
Approved by the Governor - Chapter 1

HB0338 /CH0635 (SB0218/CH0636)
Human Services - Food Supplements (Summer SNAP for Children Act)
Co-Sponsor
2
2
Enacted under Article II, Section 17(c) of the Maryland Constitution - Chapter 635

HB0341
Labor and Employment – Family and Medical Leave Insurance Program – Establishment (Time to Care Act of 2019)
Co-Sponsor
2
2
In the House - Hearing 2/12 at 1:00 p.m.

HB0383 (SB0187)
Maryland Department of Health - Biosafety Level 3 Laboratories
Co-Sponsor
2
2
In the House - Hearing 2/13 at 1:00 p.m.

HB0393 /CH0470
Natural Resources - Park Services Associates - Parking Citations
Co-Sponsor
2
2
Approved by the Governor - Chapter 470

HB0394
Tidal Fish Licenses - Authorization to Catch Crabs - Application Requirements
Co-Sponsor
2
2
In the Senate - Unfavorable Report by Education, Health, and Environmental Affairs

HB0399 (SB0311)
End-of-Life Option Act (Richard E. Israel and Roger "Pip" Moyer Act)
Co-Sponsor
2
2
In the Senate - First Reading Judicial Proceedings

HB0410 (SB0267)
Task Force on Prohibiting Debris From Entering Storm Drains or Stormwater Inlets
Co-Sponsor
2
2
In the House - Unfavorable Report by Environment and Transportation

HB0441
Income Tax - Subtraction Modification - Volunteer Fire, Rescue, and Emergency Medical Services Members
Co-Sponsor
2
2
In the House - Hearing 3/06 at 1:00 p.m.

HB0481 /CH0365
Criminal Law - Sale of a Minor - Felony
Co-Sponsor
2
2
Approved by the Governor - Chapter 365

HB0503 (SB0219)
Employers of Ex-Offenders - Liability for Negligent Hiring or Inadequate Supervision - Immunity
Co-Sponsor
2
2
In the House - Unfavorable Report by Economic Matters

HB0508
Alcoholic Beverages - Prohibited Acts - Defense to Prosecution for Sale to Underage Individuals
Co-Sponsor
2
2
In the Senate - Hearing 3/26 at 12:00 p.m.

HB0524 /CH0663 (SB0300/CH0009)
Prevailing Wage Rates - Public Work Contracts - Suits by Employees
Co-Sponsor
2
2
Enacted under Article II, Section 17(c) of the Maryland Constitution - Chapter 663

HB0529 (SB0532/CH0234)
Insurance - Formation of Domestic Insurers - Number of Directors
Co-Sponsor
2
2
Vetoed by the Governor (Duplicative)

HB0537
Income Tax - Subtraction Modification for Veterans
Co-Sponsor
2
2
In the House - Hearing 2/20 at 1:00 p.m.

HB0549 /CH0665
Alcoholic Beverages - Class 1 Distillery License - On-Site Consumption Permit
Co-Sponsor
2
2
Enacted under Article II, Section 17(c) of the Maryland Constitution - Chapter 665

HB0550
Alcoholic Beverages - Class 9 Limited Distillery License - On-Premises Consumption Permit
Co-Sponsor
2
2
In the Senate - Unfavorable Report by Education, Health, and Environmental Affairs

HB0551 /CH0666
Alcoholic Beverages - Distilleries - Farmers' Markets and Other Events
Co-Sponsor
2
2
Enacted under Article II, Section 17(c) of the Maryland Constitution - Chapter 666

HB0565 (SB0363)
Election Law - Voting Systems - Accessibility for Voters With Disabilities
Co-Sponsor
2
2
In the House - Referred to interim study by Ways and Means

HB0584 (SB0263)
Earned Income Tax Credit - Individuals Without Qualifying Children - Eligibility and Refundability
Co-Sponsor
2
2
In the House - Hearing 2/20 at 1:00 p.m.

HB0585 (SB0262)
Earned Income Tax Credit - Individuals Without Qualifying Children - Calculation and Refundability
Co-Sponsor
2
2
In the House - Hearing 2/20 at 1:00 p.m.

HB0595 /CH0214
Workers' Compensation - Medical Presumptions
Co-Sponsor
2
2
Approved by the Governor - Chapter 214

HB0632
Constitutional Amendment - Cannabis - Use, Possession, Cultivation, and Sale
Co-Sponsor
2
2
In the House - Hearing 3/06 at 1:00 p.m.

HB0644
Commission on 380 Years of African American History in Maryland
Co-Sponsor
2
2
In the House - Hearing 2/26 at 1:00 p.m.

HB0645
Local Pension Systems - Special Disability Retirement Allowance
Co-Sponsor
2
2
In the Senate - Hearing 3/28 at 8:30 a.m.

HB0652 /CH0678 (SB0471/CH0679)
Agriculture - Use of Antimicrobial Drugs - Limitations and Reporting Requirements
Co-Sponsor
2
2
Enacted under Article II, Section 17(c) of the Maryland Constitution - Chapter 678

HB0669 (SB0387)
Environment - Water Quality Certifications (Pipeline and Water Protection Act of 2019)
Co-Sponsor
2
2
In the House - Unfavorable Report by Economic Matters

HB0671 /CH0684 (SB0712/CH0685)
Household Goods Movers Registration
Co-Sponsor
2
2
Enacted under Article II, Section 17(c) of the Maryland Constitution - Chapter 684

HB0683 /CH0461 (SB0520/CH0462)
Electricity - Community Solar Energy Generating Systems Pilot Program - Extension
Co-Sponsor
2
2
Approved by the Governor - Chapter 461

HB0695 (SB0788)
Transportation Climate Accountability Act of 2019
Co-Sponsor
2
2
In the House - Hearing 2/26 at 1:00 p.m. (Environment and Transportation)

HB0697 /CH0418 (SB0868/CH0417)
Health Insurance – Consumer Protections and Maryland Health Insurance Coverage Protection Commission
Co-Sponsor
2
2
Approved by the Governor - Chapter 418

HB0698
Vehicle Laws - Manufacturers and Dealers - Compensation for Dealer Services
Co-Sponsor
2
2
In the Senate - Third Reading Passed with Amendments (43-2)

HB0740 (SB0882)
Criminal Law – Firearms – Computer–Aided Fabrication and Serial Number (3–D Printed Firearms )
Co-Sponsor
2
2
In the Senate - First Reading Judicial Proceedings

HB0768 /CH0692 (SB0759)
Health - Prescription Drug Affordability Board
Co-Sponsor
2
2
Enacted under Article II, Section 17(c) of the Maryland Constitution - Chapter 692

HB0777 /CH0296 (SB0694)
Commercial Law – Credit Card Processors – Merchant Processing Agreements
Co-Sponsor
2
2
Approved by the Governor - Chapter 296

HB0792
Maryland Electricians Act - Revisions
Co-Sponsor
2
2
In the House - Unfavorable Report by Economic Matters

HB0796 /CH0448 (SB0602)
Public Health - Maternal Mortality Review Program - Establishment of Local Teams
Co-Sponsor
2
2
Approved by the Governor - Chapter 448

HB0810 (SB0870/CH0432)
Income Tax - Child and Dependent Care Tax Credit - Alterations
Co-Sponsor
2
2
Vetoed by the Governor (Duplicative)

HB0813 (SB0814)
Drunk Driving - Administrative Per Se Offenses - Ignition Interlock System Program
Co-Sponsor
2
2
In the House - Hearing 2/27 at 1:00 p.m.

HB0814 /CH0423 (SB0802/CH0424)
Maryland Easy Enrollment Health Insurance Program
Co-Sponsor
2
2
Approved by the Governor - Chapter 423

HB0864 (SB0675)
Duties of a Guardian of the Person - Petition for Visitation
Co-Sponsor
2
2
In the House - Withdrawn by Sponsor

HB0898 (SB0381/CH0291)
Trusts - Maryland Trust Act - Methods of Notice
Co-Sponsor
2
2
Vetoed by the Governor (Duplicative)

HB0932 /CH0498 (SB0382/CH0499)
Maryland Trust Act - Division or Consolidation of Trust
Co-Sponsor
2
2
Approved by the Governor - Chapter 498

HB1003 /CH0471 (SB0436/CH0472)
Vehicle Laws - Rental Vehicles - Security
Co-Sponsor
2
2
Approved by the Governor - Chapter 471

HB1010 /CH0317 (SB0801/CH0318)
Brewery Modernization Act of 2019
Co-Sponsor
2
2
Approved by the Governor - Chapter 317

HB1062 (SB0397)
General Provisions - Commemorative Days - Freedom of the Press Day
Co-Sponsor
2
2
In the House - Withdrawn by Sponsor

HB1071
Transportation - Vehicle Titling Fee and Vehicle Excise Tax - Active Duty Members of the Military
Co-Sponsor
2
2
In the House - Unfavorable Report by Environment and Transportation

HB1080 /CH0379 (SB0704)
Alcoholic Beverages - Beer Franchise Agreements - Notice of Nonrenewal or Termination
Co-Sponsor
2
2
Approved by the Governor - Chapter 379

HB1093 /CH0380
Income Tax - Subtraction Modification - Retirement Income (The Jonathan Porto Act)
Co-Sponsor
2
2
Approved by the Governor - Chapter 380

HB1096 /CH0034 (SB0767/CH0033)
Criminal Procedure - Sexual Assault Evidence Collection Kits - Analysis
Co-Sponsor
2
2
Approved by the Governor - Chapter 34

HB1133 (SB0503)
Military Service Credit - Eligibility
Co-Sponsor
2
2
In the House - Hearing 2/28 at 1:00 p.m.

HB1162 (SB0656)
Heritage Structure Rehabilitation Tax Credit - Alterations - Opportunity Zones, Targeted Projects, and Transferability
Co-Sponsor
2
2
In the House - Hearing 3/08 at 1:00 p.m.

HB1172 (SB0680)
Economic Development - Regional Advanced Manufacturing Partnership of Maryland
Co-Sponsor
2
2
In the Senate - Third Reading Passed with Amendments (45-0)

HB1185 (SB0708)
Electronic Nicotine Delivery Systems - Prohibitions and Requirements
Co-Sponsor
2
2
In the House - Withdrawn by Sponsor

HB1199 (SB0413)
Income Tax - Subtraction Modification - Retirement Income
Co-Sponsor
2
2
In the House - Hearing 3/06 at 1:00 p.m.

HB1236
State Contracts - Certification of Pay Equity Compliance - Requirement
Co-Sponsor
2
2
In the House - Withdrawn by Sponsor

HB1252
Child Abuse and Neglect - Training of Health Care Professionals
Co-Sponsor
2
2
In the Senate - Hearing 3/28 at 12:00 p.m.

HB1268 /CH0508 (SB0569/CH0509)
Public Safety - Rape Kit Testing Grant Fund - Established
Co-Sponsor
2
2
Approved by the Governor - Chapter 508

HB1322
Income Tax - Subtraction Modification - Military Retirement Income
Co-Sponsor
2
2
In the House - First Reading House Rules and Executive Nominations

HJ0002 (SJ0001)
United States Constitution - Amendments Convention - Democracy Amendment
Co-Sponsor
2
2
In the House - Withdrawn by Sponsor

HB0593 (SB0485)
Maryland Collection Agency Licensing Act - Definitions and Legislative Intent
By Request - Other
6
2
In the Senate - First Reading Senate Rules
Denotes enacted legislation
Legislative Bond Initiatives
Project Name

Status

Introduced in House

House Sponsors

Senate Sponsors

County

Harford

Amount Requested

$150,000

House Initiative

Senate Initiative

Other Funding

Total Funding

$0
Project Name

Status

Introduced

House Sponsors

Senate Sponsors

County

Harford

Amount Requested

$175,000

House Initiative

Senate Initiative

$100,000

Other Funding

Total Funding

$100,000
Project Name

Status

Introduced in House

House Sponsors

Senate Sponsors

County

Harford

Amount Requested

$250,000

House Initiative

Senate Initiative

Other Funding

Total Funding

$0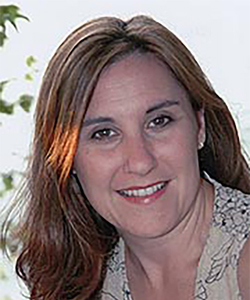 Tenure

First elected to the House of Delegates in 2014. Member of the House since 2015.
Current Assignments

2019 Ways and Means Committee

2015 Women Legislators of Maryland
Past House Service

Economic Matters Committee, 2015-2019; Alcoholic Beverages Subcommittee of the Economic Matters Committee, 2015-2019; Business Regulation Subcommittee of the Economic Matters Committee, 2015-2019; Chair, Unemployment Insurance Subcommittee of the Economic Matters Committee, 2019; House Chair, Joint Committee on Unemployment Insurance Oversight, 2019; Regional Revitalization Work Group, 2015-2019; Joint Committee on Workers' Compensation Benefit and Insurance Oversight Committee, 2019.
Public Service

Task Force on Rural Internet, Broadband, Wireless, and Cellular Service, 2017-; Rural Maryland Council - representing Harford County, 2015-; Maryland Cybersecurity Council, 2015-; Chesapeake National Historic Trail Advisory Council (National Park Service), 2011-; Maryland Sustainable Growth Commission (Vice Chair 2013), 2010-; Bipartisan Commission on School Construction, Harford County, 2009-; Local Government Advisory Committee on the Chesapeake Bay Program, 2009-2015; Maryland Association of Counties, Legislative Committee, 2006-2014; Mental Health and Addictions Advisory Council, Harford County, 2006-2014; Obesity Task Force, Harford County (Vice Chair), 2006-2014; Citizens Care and Rehabilitation Board, 2006-2014; Maryland Association of City and County Managers (President), 2001-2002; Maryland Municipal League, Legislative Committee, 1998-2002.
Memberships

Maryland Military Installation Caucus, 2017-; Maryland Legislative Sportsmen's Caucus, 2015-; St Patrick's Catholic Church.
Biographical Information

Born, Havre de Grace, October 27, 1967; Havre de Grace High School, 1985; College of Notre Dame of Maryland, B.A., Political Science, 1989; Central Michigan University, M.S., Public Administration, 1996; City Manager, Havre de Grace 1997-2002; Executive Director, Lower Susquehanna Heritage Greenway, 2002 -; Councilwoman, Harford County Council, 2006-2014.
Last Updated: 10/25/2019 10:30 AM