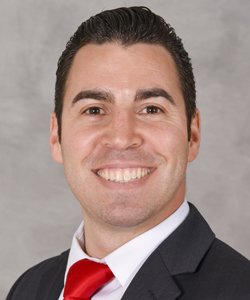 District

42B

County

Baltimore

Committee Assignment(s)

Appropriations Committee


Annapolis Info

319 House Office Building
6 Bladen Street
Annapolis, MD 21401
Phone 410-841-3258 | 301-858-3258
Toll-free in MD 1-800-492-7122 ext. 3258

Interim Info

319 House Office Building
6 Bladen Street
Annapolis, MD 21401
Phone 410-841-3258 | 301-858-3258

Contact

Party

Republican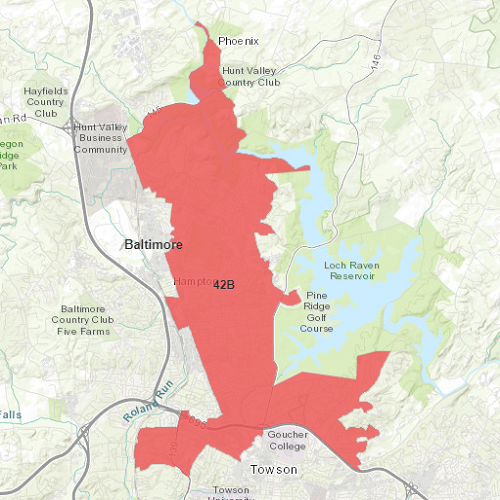 Legislation
Sponsorship Type Sort
Chamber Sort
1
2
1
2

Bill/Chapter (Cross/Chapter)

Title

Criminal Procedure – Registered Sex Offenders – Entry Onto School Property (Predator–Free Schools Act)

Sponsorship Type

Primary

1
2
2
2
2
2

Bill/Chapter (Cross/Chapter)

Title

General Assembly - Term Limits

Sponsorship Type

Co-Sponsor

2
2
2
2

Bill/Chapter (Cross/Chapter)

Title

Income Tax - Subtraction Modification - Volunteer Fire, Rescue, and Emergency Medical Services Personnel (First Responders Tax Benefit Act)

Sponsorship Type

Co-Sponsor

2
2

Bill/Chapter (Cross/Chapter)

Title

State Employee and Retiree Health and Welfare Benefits Program - Participation in Program - Volunteer First Responders

Sponsorship Type

Co-Sponsor

2
2
2
2

Bill/Chapter (Cross/Chapter)

Title

Higher Education - Transfer Students - Courses Counting Toward Chosen Degree

Sponsorship Type

Co-Sponsor

2
2

Bill/Chapter (Cross/Chapter)

Title

Task Force to Evaluate Existing School Civic Literacy Programs

Sponsorship Type

Co-Sponsor

2
2
2
2

Bill/Chapter (Cross/Chapter)

Title

Business Regulation - Home Improvement Contracts - Deposits

Sponsorship Type

Co-Sponsor

2
2

Bill/Chapter (Cross/Chapter)

Title

Civil Actions - Civil Immunity - Educator Intervention in Student Violence (Good Teacher Protection Act)

Sponsorship Type

Co-Sponsor

2
2
2
2

Bill/Chapter (Cross/Chapter)

Title

Sales and Use Tax - Tax-Free Period for Back-to-School Shopping - School Supplies and Textbooks

Sponsorship Type

Co-Sponsor

2
2

Bill/Chapter (Cross/Chapter)

Title

Juvenile Law - Juvenile Court Jurisdiction - Attempted Carjacking

Sponsorship Type

Co-Sponsor

2
2
2
2

Bill/Chapter (Cross/Chapter)

Title

Corporate Income Tax - Rate Reduction

Sponsorship Type

Co-Sponsor

2
2

Bill/Chapter (Cross/Chapter)

Title

Protective Body Armor Fund - Expansion - First Responders

Sponsorship Type

Co-Sponsor

2
2

Bill/Chapter (Cross/Chapter)

Title

University System of Maryland - Admissions - Notification of Potential Income

Sponsorship Type

Co-Sponsor

2
2
2
2

Bill/Chapter (Cross/Chapter)

Title

Personal Property Tax - Exemption for Business Personal Property

Sponsorship Type

Co-Sponsor

2
2

Bill/Chapter (Cross/Chapter)

Title

Legislative Districts - Single-Member Delegate Districts (One Person One Vote Act)

Sponsorship Type

Co-Sponsor

2
2

Bill/Chapter (Cross/Chapter)

Title

Task Force to Study Privatization of the University of Maryland Medical System

Sponsorship Type

Co-Sponsor

2
2

Bill/Chapter (Cross/Chapter)

Title

Regulated Firearms - Straw Purchase - Penalties

Sponsorship Type

Co-Sponsor

2
2

Bill/Chapter (Cross/Chapter)

Title

Correctional Services - Murder - Diminution Credits

Sponsorship Type

Co-Sponsor

2
2

Bill/Chapter (Cross/Chapter)

Title

Public Safety – Handgun Permit – Church Property (Worshipper Protection Act of 2020)

Sponsorship Type

Co-Sponsor

2
2

Bill/Chapter (Cross/Chapter)

Title

Public Safety – Pilot Program – Handgun Permit – Church Property

Sponsorship Type

Co-Sponsor

2
2

Bill/Chapter (Cross/Chapter)

Title

Correctional Services - Inmate Release (Suzanne Jones Act)

Sponsorship Type

Co-Sponsor

2
2
2
2

Bill/Chapter (Cross/Chapter)

Title

Criminal Procedure - Victims and Victims' Representatives - Plea Agreements (The Victim Empowerment in Plea Deals Act of 2020)

Sponsorship Type

Co-Sponsor

2
2

Bill/Chapter (Cross/Chapter)

Title

Labor and Employment - Number of Employees Granted H-1B or L-1 Visa - Disclosure

Sponsorship Type

Co-Sponsor

2
2

Bill/Chapter (Cross/Chapter)

Title

Crimes of Violence - Parole (Stopping Dangerous and Violent Criminals Act of 2020)

Sponsorship Type

Co-Sponsor

2
2

Bill/Chapter (Cross/Chapter)

Title

Family Law – Removal of Child From Home – Meetings

Sponsorship Type

Co-Sponsor

2
2

Bill/Chapter (Cross/Chapter)

Title

Income Tax - Subtraction Modification - Retirement Income

Sponsorship Type

Co-Sponsor

2
2

Bill/Chapter (Cross/Chapter)

Title

Baltimore County Board of Education - Legal Counsel and Chief Budget Analyst

Sponsorship Type

Co-Sponsor

2
2

Bill/Chapter (Cross/Chapter)

Title

Criminal Procedure - Cameras in the Courtroom - Criminal Sentencing Hearings (Cameras in the Courtroom Act of 2020)

Sponsorship Type

Co-Sponsor

2
2

Bill/Chapter (Cross/Chapter)

Title

Primary and Secondary Education – Student Discipline (Right to Teach Act of 2020)

Sponsorship Type

Co-Sponsor

2
2

Bill/Chapter (Cross/Chapter)

Title

Correctional Services – Transfers to Federal Authorities – Undocumented Immigrants (Protecting Marylanders from Violent Crime Act of 2020)

Sponsorship Type

Co-Sponsor

2
2

Bill/Chapter (Cross/Chapter)

Title

Public Health - Abortions - Methods

Sponsorship Type

Co-Sponsor

2
2
2
2

Bill/Chapter (Cross/Chapter)

Title

Maryland State Commission for Criminal Sentencing Policy – Sentencing Guidelines – Plea Agreements (Truth in Plea Deals Act of 2020)

Sponsorship Type

Co-Sponsor

2
2

Bill/Chapter (Cross/Chapter)

Title

Congressional Districts - Standards (Anti-Gerrymandering of Maryland's Congressional Districts)

Sponsorship Type

Co-Sponsor

2
2

Bill/Chapter (Cross/Chapter)

Title

Labor and Employment - Employment Contracts - Intellectual Property

Sponsorship Type

Co-Sponsor

2
2
2
2

Bill/Chapter (Cross/Chapter)

Title

Congressional Districts - Standards (Anti-Gerrymandering of Maryland's Congressional Districts)

Sponsorship Type

Co-Sponsor

2
2

Bill/Chapter (Cross/Chapter)

Title

Legislative Districts - Standards

Sponsorship Type

Co-Sponsor

2
2

Bill/Chapter (Cross/Chapter)

Title

Tidal Fish Licenses - Oyster Authorizations - Revocation

Sponsorship Type

Co-Sponsor

2
2

Bill/Chapter (Cross/Chapter)

Title

Education - Public High Schools - Financial Literacy Curriculum

Sponsorship Type

Co-Sponsor

2
2

Bill/Chapter (Cross/Chapter)

Title

Election Law - Congressional Representatives - Residence Requirement

Sponsorship Type

Co-Sponsor

2
2
2
2

Bill/Chapter (Cross/Chapter)

Title

Public Safety - Permit to Carry, Wear, or Transport a Handgun - Qualifications

Sponsorship Type

Co-Sponsor

2
2

Bill/Chapter (Cross/Chapter)

Title

Primary and Secondary Schools - Alternative School Options (Right to Learn Act)

Sponsorship Type

Co-Sponsor

2
2
2
2

Bill/Chapter (Cross/Chapter)

Title

Inspector General for Education - Powers and Duties - Alterations (Accountability in Education Act of 2020)

Sponsorship Type

Co-Sponsor

2
2

Bill/Chapter (Cross/Chapter)

Title

Education - Reporting Arrests of Students - Alterations

Sponsorship Type

Co-Sponsor

2
2

Bill/Chapter (Cross/Chapter)

Title

United States Constitution - Amendments Convention - Congressional Term Limits Amendment

Sponsorship Type

Co-Sponsor

2
2
3
2
3
2
3
2
3
2
3
2
3
2
3
2
3
2
3
2
3
2
3
2
3
2
3
2
Bill/Chapter
(Cross/Chapter)
Title
Sponsorship Type
Sponsorship Type Sort
Chamber Sort
Current Status
Org Committees & Hearings
Opp Committees & Hearings
HB1107 (SB0022)
Election Law - Polling Places at Continuing Care Retirement Communities
Primary
1
2
In the House - Hearing 3/03 at 1:00 p.m.

HB1109 (SB0109)
Disabled Active Duty Service Members, Disabled Veterans, and Surviving Spouses - Exemption From Property Tax and Other Charges and Refunds
Primary
1
2
In the House - Hearing 3/03 at 1:00 p.m.

HB1645
Criminal Procedure – Registered Sex Offenders – Entry Onto School Property (Predator–Free Schools Act)
Primary
1
2
In the House - First Reading House Rules and Executive Nominations

HB0203 (SB0614)
Community Parks and Playgrounds Program - Baltimore County and Howard County - Expansion
Co-Sponsor
2
2
In the House - Unfavorable Report by Environment and Transportation

HB0352 (SB0029)
Criminal Law - Life-Threatening Injury Involving a Motor Vehicle or Vessel - Criminal Negligence (Wade's Law)
Co-Sponsor
2
2
In the House - Hearing 2/12 at 1:00 p.m.

HB0366
General Assembly - Term Limits
Co-Sponsor
2
2
In the House - Hearing 2/24 at 2:00 p.m.

HB0545 /CH0243 (SB0189/CH0244)
State Board of Veterinary Medical Examiners – Cease and Desist Orders and Civil Penalties
Co-Sponsor
2
2
Enacted under Article II, Section 17(c) of the Maryland Constitution - Chapter 243

HB0562
Income Tax - Subtraction Modification - Volunteer Fire, Rescue, and Emergency Medical Services Personnel (First Responders Tax Benefit Act)
Co-Sponsor
2
2
In the House - Hearing 2/14 at 1:00 p.m.

HB0578
State Employee and Retiree Health and Welfare Benefits Program - Participation in Program - Volunteer First Responders
Co-Sponsor
2
2
In the House - Withdrawn by Sponsor

HB0602 (SB0956)
State Employee and Retiree Health and Welfare Benefits Program - Participation - County, Municipal Corporation, or County Board Retirees
Co-Sponsor
2
2
In the House - Withdrawn by Sponsor

HB0719
Higher Education - Transfer Students - Courses Counting Toward Chosen Degree
Co-Sponsor
2
2
In the House - Hearing 2/25 at 1:00 p.m.

HB0723
Task Force to Evaluate Existing School Civic Literacy Programs
Co-Sponsor
2
2
In the House - Hearing 2/13 at 1:00 p.m.

HB0769 (SB0133)
Education - High School Students - Graduation and Attendance Credit for Vocational Training
Co-Sponsor
2
2
In the House - Withdrawn by Sponsor

HB0770
Business Regulation - Home Improvement Contracts - Deposits
Co-Sponsor
2
2
In the House - Hearing 2/11 at 1:00 p.m.

HB0802
Civil Actions - Civil Immunity - Educator Intervention in Student Violence (Good Teacher Protection Act)
Co-Sponsor
2
2
In the Senate - First Reading Judicial Proceedings

HB0804 (SB0369)
Workgroup to Study Maryland's Emerging Digital Economy
Co-Sponsor
2
2
In the House - Unfavorable Report by Economic Matters

HB0811
Sales and Use Tax - Tax-Free Period for Back-to-School Shopping - School Supplies and Textbooks
Co-Sponsor
2
2
In the House - Hearing 2/20 at 1:00 p.m.

HB0834
Juvenile Law - Juvenile Court Jurisdiction - Attempted Carjacking
Co-Sponsor
2
2
In the House - Hearing 2/20 at 1:00 p.m.

HB0847 /CH0341
State Coordinator for Autism Strategy and Advisory Stakeholder Group on Autism-Related Needs
Co-Sponsor
2
2
Enacted under Article II, Section 17(c) of the Maryland Constitution - Chapter 341

HB0869
Corporate Income Tax - Rate Reduction
Co-Sponsor
2
2
In the House - Unfavorable Report by Ways and Means

HB0898
Protective Body Armor Fund - Expansion - First Responders
Co-Sponsor
2
2
In the House - Hearing 2/25 at 1:00 p.m.

HB0907
University System of Maryland - Admissions - Notification of Potential Income
Co-Sponsor
2
2
In the House - Hearing 3/10 at 1:00 p.m.

HB0914 (SB0674)
Gun Theft Felony Act of 2020
Co-Sponsor
2
2
In the House - Hearing 3/04 at 1:00 p.m.

HB0940
Personal Property Tax - Exemption for Business Personal Property
Co-Sponsor
2
2
In the House - Hearing 2/18 at 1:00 p.m.

HB0958
Legislative Districts - Single-Member Delegate Districts (One Person One Vote Act)
Co-Sponsor
2
2
In the House - Hearing 3/02 at 2:00 p.m.

HB0967
Task Force to Study Privatization of the University of Maryland Medical System
Co-Sponsor
2
2
In the House - Hearing 3/02 at 1:00 p.m.

HB0968
Regulated Firearms - Straw Purchase - Penalties
Co-Sponsor
2
2
In the House - Hearing 3/04 at 1:00 p.m.

HB1265
Correctional Services - Murder - Diminution Credits
Co-Sponsor
2
2
In the House - Hearing 2/21 at 1:00 p.m.

HB1267
Public Safety – Handgun Permit – Church Property (Worshipper Protection Act of 2020)
Co-Sponsor
2
2
In the House - Hearing canceled

HB1268
Public Safety – Pilot Program – Handgun Permit – Church Property
Co-Sponsor
2
2
In the House - Hearing canceled

HB1275
Correctional Services - Inmate Release (Suzanne Jones Act)
Co-Sponsor
2
2
In the House - Hearing 3/06 at 1:00 p.m.

HB1285 (SB0678)
Natural Resources - Reclassification of Oyster Sanctuaries - Authorization
Co-Sponsor
2
2
In the House - Withdrawn by Sponsor

HB1289
Criminal Procedure - Victims and Victims' Representatives - Plea Agreements (The Victim Empowerment in Plea Deals Act of 2020)
Co-Sponsor
2
2
In the House - Withdrawn by Sponsor

HB1303
Labor and Employment - Number of Employees Granted H-1B or L-1 Visa - Disclosure
Co-Sponsor
2
2
In the House - Unfavorable Report by Economic Matters

HB1325
Crimes of Violence - Parole (Stopping Dangerous and Violent Criminals Act of 2020)
Co-Sponsor
2
2
In the House - Hearing 3/10 at 1:00 p.m.

HB1342
Family Law – Removal of Child From Home – Meetings
Co-Sponsor
2
2
In the House - Hearing 2/27 at 1:00 p.m.

HB1358
Income Tax - Subtraction Modification - Retirement Income
Co-Sponsor
2
2
In the House - Hearing 3/06 at 1:00 p.m.

HB1373
Baltimore County Board of Education - Legal Counsel and Chief Budget Analyst
Co-Sponsor
2
2
In the House - Withdrawn by Sponsor

HB1376
Criminal Procedure - Cameras in the Courtroom - Criminal Sentencing Hearings (Cameras in the Courtroom Act of 2020)
Co-Sponsor
2
2
In the House - Hearing 2/26 at 1:00 p.m.

HB1407
Primary and Secondary Education – Student Discipline (Right to Teach Act of 2020)
Co-Sponsor
2
2
In the House - Hearing 3/04 at 1:00 p.m.

HB1411
Correctional Services – Transfers to Federal Authorities – Undocumented Immigrants (Protecting Marylanders from Violent Crime Act of 2020)
Co-Sponsor
2
2
In the House - Hearing 3/10 at 1:00 p.m.

HB1412
Public Health - Abortions - Methods
Co-Sponsor
2
2
In the House - Withdrawn by Sponsor

HB1447 (SB1045)
Department of Information Technology - Study of a Common Information Technology Platform for Health Occupations Boards
Co-Sponsor
2
2
In the Senate - First Reading Education, Health, and Environmental Affairs

HB1458
Maryland State Commission for Criminal Sentencing Policy – Sentencing Guidelines – Plea Agreements (Truth in Plea Deals Act of 2020)
Co-Sponsor
2
2
In the House - Hearing 3/10 at 1:00 p.m.

HB1460
Congressional Districts - Standards (Anti-Gerrymandering of Maryland's Congressional Districts)
Co-Sponsor
2
2
In the House - Hearing 3/02 at 2:00 p.m.

HB1466
Labor and Employment - Employment Contracts - Intellectual Property
Co-Sponsor
2
2
In the House - Hearing 3/10 at 1:00 p.m.

HB1487 (SB0986)
Public Schools - Agricultural Education and Grant Programs
Co-Sponsor
2
2
In the House - Hearing 3/04 at 1:00 p.m. (Ways and Means)

HB1491
Congressional Districts - Standards (Anti-Gerrymandering of Maryland's Congressional Districts)
Co-Sponsor
2
2
In the House - Hearing 3/02 at 2:00 p.m.

HB1495
Legislative Districts - Standards
Co-Sponsor
2
2
In the House - Hearing 3/02 at 2:00 p.m.

HB1498
Tidal Fish Licenses - Oyster Authorizations - Revocation
Co-Sponsor
2
2
In the House - Unfavorable Report by Environment and Transportation

HB1499
Education - Public High Schools - Financial Literacy Curriculum
Co-Sponsor
2
2
In the House - Hearing 3/04 at 1:00 p.m.

HB1503
Election Law - Congressional Representatives - Residence Requirement
Co-Sponsor
2
2
In the House - Hearing 3/03 at 1:00 p.m.

HB1582 (SB0179)
Firearms - Right to Purchase, Possess, and Carry - Use of Medical Cannabis
Co-Sponsor
2
2
In the House - First Reading House Rules and Executive Nominations

HB1607
Public Safety - Permit to Carry, Wear, or Transport a Handgun - Qualifications
Co-Sponsor
2
2
In the House - First Reading House Rules and Executive Nominations

HB1624
Primary and Secondary Schools - Alternative School Options (Right to Learn Act)
Co-Sponsor
2
2
In the House - First Reading House Rules and Executive Nominations

HB1638 (SB1052)
Criminal Procedure - Registered Sex Offenders - Entry Onto School Property
Co-Sponsor
2
2
In the House - First Reading House Rules and Executive Nominations

HB1644
Inspector General for Education - Powers and Duties - Alterations (Accountability in Education Act of 2020)
Co-Sponsor
2
2
In the House - Withdrawn by Sponsor

HB1649
Education - Reporting Arrests of Students - Alterations
Co-Sponsor
2
2
In the House - First Reading House Rules and Executive Nominations

HJ0005
United States Constitution - Amendments Convention - Congressional Term Limits Amendment
Co-Sponsor
2
2
In the House - Hearing 3/02 at 2:00 p.m.

HB0338 (SB0276)
Building Opportunity Act of 2020
By Request - Administration
3
2
In the House - Hearing canceled

HB0341 (SB0266)
Redistricting Reform Act of 2020 – Constitutional Amendment
By Request - Administration
3
2
In the House - Hearing 3/02 at 2:00 p.m.

HB0342 (SB0278)
Retirement Tax Reduction Act of 2020
By Request - Administration
3
2
In the House - Hearing 2/14 at 1:00 p.m.

HB0346 (SB0284)
Redistricting Reform Act of 2020
By Request - Administration
3
2
In the House - Hearing 3/02 at 2:00 p.m.

HB0349 /CH0176 (SB0280/CH0177)
Occupational and Professional Licensing - Service Members, Veterans, and Military Spouses - Revisions to Reciprocity Requirements
By Request - Administration
3
2
Enacted under Article II, Section 17(c) of the Maryland Constitution - Chapter 176

HB0350 (SB0269)
Income Tax Subtraction Modification - Correctional Officers, Law Enforcement Officers, and Fire, Rescue, and Emergency Services Personnel (Hometown Heroes Act)
By Request - Administration
3
2
In the House - Hearing 2/14 at 1:00 p.m.

HB0355 (SB0272)
State Commission on Criminal Sentencing Policy - Annual Report - Crimes of Violence (The Judicial Transparency Act of 2020)
By Request - Administration
3
2
In the House - Hearing 2/04 at 1:00 p.m.

HB0356 (SB0273)
Crimes - Firearms - Penalties and Procedures (Violent Firearms Offender Act of 2020)
By Request - Administration
3
2
In the House - Hearing 2/04 at 1:00 p.m.

HB0357 (SB0271)
Crimes - Victim and Witness Intimidation - Penalties and Procedures
By Request - Administration
3
2
In the House - Hearing 2/04 at 1:00 p.m.

HB0358 (SB0268)
Victim's Rights - Restitution
By Request - Administration
3
2
In the House - Hearing 2/04 at 1:00 p.m.

HB0360 (SB0283)
Ethics and Accountability in Government Act
By Request - Administration
3
2
In the House - Hearing 3/03 at 1:00 p.m. (Environment and Transportation)

HB0361 (SB0279)
Income Tax - Subtraction Modification - Military Retirement Income
By Request - Administration
3
2
In the House - Hearing 2/14 at 1:00 p.m.

HB0362 /CH0180 (SB0282/CH0181)
Maryland National Guard - Tuition Assistance Program - Modifications
By Request - Administration
3
2
Enacted under Article II, Section 17(c) of the Maryland Constitution - Chapter 180
Denotes enacted legislation
Legislative Bond Initiatives
Project Name

Status

Introduced

House Sponsors

Senate Sponsors

County

Baltimore

Amount Requested

$40,000

Senate Initiative

$25,000

House Initiative

Other Funding

Total Funding

$25,000
| Project Name | Status | House Sponsors | Senate Sponsors | County | Amount Requested | Senate Initiative | House Initiative | Other Funding | Total Funding |
| --- | --- | --- | --- | --- | --- | --- | --- | --- | --- |
| Graham Equestrian Center | Withdrawn | | | Baltimore | $35,000 | | | | $0 |
| Timonium Elementary School | Introduced | | | Baltimore | $40,000 | $25,000 | | | $25,000 |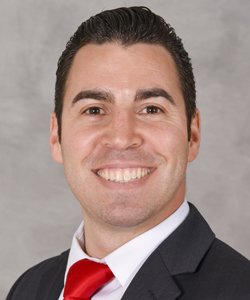 Tenure

First elected to the Maryland House of Delegates in 2018. Member of the House since January 9, 2019.
Current Assignments

2019 Appropriations Committee

2019 Health and Social Services Subcommittee of the Appropriations Committee

2019 Oversight Committee on Pensions of the Appropriations Committee
Biographical Information

Born, Baltimore, Maryland, April, 1, 1987; Calvert Hall High School, 2005; Towson University, B.A., Political Science, 2009; WCBM Media.
Last Updated: 7/6/2020 2:02 PM