Delegate Julie Palakovich Carr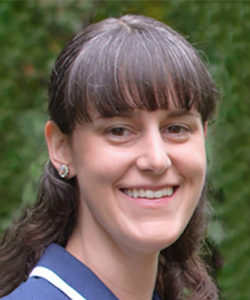 District

17

County

Montgomery

Committee Assignment(s)

Ways and Means Committee


Annapolis Info

221 House Office Building
6 Bladen Street
Annapolis, MD 21401
Phone 410-841-3037 | 301-858-3037
Toll-free in MD 1-800-492-7122 ext. 3037
Fax 410-841-3003 | 301-858-3003

Interim Info

221 House Office Building
6 Bladen Street
Annapolis, MD 21401
Phone 410-841-3037 | 301-858-3037
Fax 410-841-3003 | 301-858-3003

Contact

Party

Democrat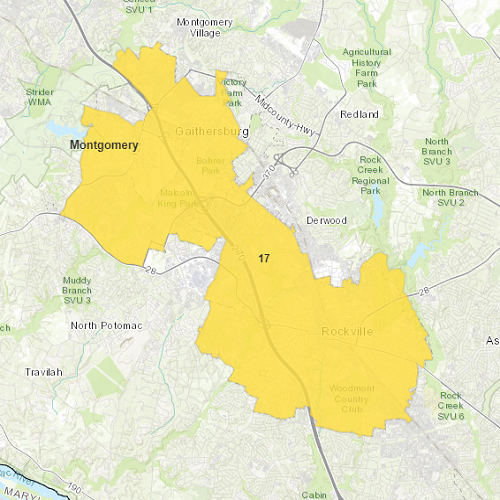 Legislation
Sponsorship Type Sort
Chamber Sort
1
2
1
2
1
2
1
2

Bill/Chapter (Cross/Chapter)

Title

Income Tax Rates - Capital Gains Income

Sponsorship Type

Primary

1
2

Bill/Chapter (Cross/Chapter)

Title

End Ineffective Business Subsidies Act of 2020

Sponsorship Type

Primary

1
2
1
2
1
2
1
2
1
2

Bill/Chapter (Cross/Chapter)

Title

Income Tax - Pass-Through Entity - Additional Tax

Sponsorship Type

Primary

1
2
1
2
1
2

Bill/Chapter (Cross/Chapter)

Title

Effective Corporate Tax Rate Transparency Act of 2020

Sponsorship Type

Primary

1
2

Bill/Chapter (Cross/Chapter)

Title

Economic Development - Enterprise Zone Program - Alterations

Sponsorship Type

Primary

1
2

Bill/Chapter (Cross/Chapter)

Title

County Property Tax - Classifications of Real Property and Authority to Set Special Rates

Sponsorship Type

Primary

1
2

Bill/Chapter (Cross/Chapter)

Title

Law Enforcement Agencies - Reporting Requirements

Sponsorship Type

Primary

1
2

Bill/Chapter (Cross/Chapter)

Title

Election Law - Time Off for Employee Voting

Sponsorship Type

Primary

1
2
2
2
2
2
2
2
2
2
2
2
2
2
2
2
2
2

Bill/Chapter (Cross/Chapter)

Title

Election Law - Voting Order Priority - Individuals Who Need Extra Assistance

Sponsorship Type

Co-Sponsor

2
2

Bill/Chapter (Cross/Chapter)

Title

Maryland Recycling Act - Recyclable Materials and Resource Recovery Facilities - Alterations

Sponsorship Type

Co-Sponsor

2
2

Bill/Chapter (Cross/Chapter)

Title

General Provisions - State Song - Advisory Panel

Sponsorship Type

Co-Sponsor

2
2
2
2

Bill/Chapter (Cross/Chapter)

Title

Public Health - State-Provided Health Care Benefits

Sponsorship Type

Co-Sponsor

2
2
2
2
2
2

Bill/Chapter (Cross/Chapter)

Title

Public Schools - Provision of Menstrual Hygiene Products

Sponsorship Type

Co-Sponsor

2
2
2
2
2
2

Bill/Chapter (Cross/Chapter)

Title

Gaming - Sports Wagering - Implementation

Sponsorship Type

Co-Sponsor

2
2
2
2
2
2
2
2
2
2
2
2

Bill/Chapter (Cross/Chapter)

Title

Maryland Estate Tax - Unified Credit

Sponsorship Type

Co-Sponsor

2
2

Bill/Chapter (Cross/Chapter)

Title

Election Law - Deadline for Selection of Lieutenant Governor

Sponsorship Type

Co-Sponsor

2
2
2
2
2
2
2
2
2
2

Bill/Chapter (Cross/Chapter)

Title

Corporate Income Tax - Combined Reporting

Sponsorship Type

Co-Sponsor

2
2

Bill/Chapter (Cross/Chapter)

Title

Environment - Single-Use Plastic Straws - Use in a Food Service Business

Sponsorship Type

Co-Sponsor

2
2

Bill/Chapter (Cross/Chapter)

Title

Public-Private Partnership Projects - Real Property Acquisition - Prohibition

Sponsorship Type

Co-Sponsor

2
2

Bill/Chapter (Cross/Chapter)

Title

Criminal Law - Deadly Weapons on School Property - Nonpublic Schools (No Weapons on Nonpublic School Property Act)

Sponsorship Type

Co-Sponsor

2
2
2
2

Bill/Chapter (Cross/Chapter)

Title

Commercial Law - Consumer Protection - Biometric Identifiers and Biometric Information Privacy

Sponsorship Type

Co-Sponsor

2
2
2
2
2
2
2
2
2
2
2
2
2
2

Bill/Chapter (Cross/Chapter)

Title

Land Use and Vehicle Miles Traveled Workgroup

Sponsorship Type

Co-Sponsor

2
2

Bill/Chapter (Cross/Chapter)

Title

Solid Waste Management - Personal Cleansing Products Provided at Lodging Establishments - Prohibition

Sponsorship Type

Co-Sponsor

2
2
2
2

Bill/Chapter (Cross/Chapter)

Title

Business Regulation - Innkeepers - Records and Human Trafficking Awareness Training

Sponsorship Type

Co-Sponsor

2
2

Bill/Chapter (Cross/Chapter)

Title

State Department of Education - Student Performance Reports - Students With Disabilities

Sponsorship Type

Co-Sponsor

2
2

Bill/Chapter (Cross/Chapter)

Title

Criminal Procedure - Civil Immigration Enforcement - Restrictions

Sponsorship Type

Co-Sponsor

2
2

Bill/Chapter (Cross/Chapter)

Title

Child Care Centers – Early Childhood Screening and Assistance

Sponsorship Type

Co-Sponsor

2
2
2
2

Bill/Chapter (Cross/Chapter)

Title

Medical Cannabis - Medical Cannabis Business Development Fund - Establishment

Sponsorship Type

Co-Sponsor

2
2
2
2

Bill/Chapter (Cross/Chapter)

Title

Action for Change of Name - Waiver of Publication Requirement

Sponsorship Type

Co-Sponsor

2
2

Bill/Chapter (Cross/Chapter)

Title

Human Relations - Places of Public Accommodation - Pricing of Goods and Services

Sponsorship Type

Co-Sponsor

2
2
2
2
2
2

Bill/Chapter (Cross/Chapter)

Title

Department of Human Services - Child Abuse Prevention - Online Course

Sponsorship Type

Co-Sponsor

2
2
2
2

Bill/Chapter (Cross/Chapter)

Title

Income Tax – Pass–Through Entities, Throwback Rule, and Combined Reporting

Sponsorship Type

Co-Sponsor

2
2
2
2

Bill/Chapter (Cross/Chapter)

Title

Constitutional Amendment - Environmental Rights

Sponsorship Type

Co-Sponsor

2
2
2
2

Bill/Chapter (Cross/Chapter)

Title

Phase Out Company Giveaways Act

Sponsorship Type

Co-Sponsor

2
2
2
2
2
2
2
2
2
2

Bill/Chapter (Cross/Chapter)

Title

Criminal Law - Marijuana - Possession and Possession With Intent to Distribute

Sponsorship Type

Co-Sponsor

2
2
2
2
2
2
2
2

Bill/Chapter (Cross/Chapter)

Title

Income Tax - Lead Remediation Credit

Sponsorship Type

Co-Sponsor

2
2

Bill/Chapter (Cross/Chapter)

Title

Income Tax – Business and Economic Development Tax Credits – Termination, Alteration, and Evaluation

Sponsorship Type

Co-Sponsor

2
2
2
2
2
2

Bill/Chapter (Cross/Chapter)

Title

Solid Waste Management - Organics Recycling and Waste Diversion - Food Residuals

Sponsorship Type

Co-Sponsor

2
2
2
2
2
2
2
2

Bill/Chapter (Cross/Chapter)

Title

Education - School Construction - Pedestrian Safety Plans

Sponsorship Type

Co-Sponsor

2
2
2
2
2
2
2
2

Bill/Chapter (Cross/Chapter)

Title

Public Health - Health Care Professionals - Cultural Competency Coursework or Training

Sponsorship Type

Co-Sponsor

2
2
2
2
2
2

Bill/Chapter (Cross/Chapter)

Title

Commercial Law – Automobile Financing Charges – Required Dealer Disclosures

Sponsorship Type

Co-Sponsor

2
2
2
2
2
2
2
2

Bill/Chapter (Cross/Chapter)

Title

Maryland Commission on Civil Rights - Employment Discrimination - Reporting

Sponsorship Type

Co-Sponsor

2
2

Bill/Chapter (Cross/Chapter)

Title

Commission on LGBTQ Affairs - Established

Sponsorship Type

Co-Sponsor

2
2

Bill/Chapter (Cross/Chapter)

Title

Office of Personnel Services and Benefits - Study of Diversity of Employees in State Agencies

Sponsorship Type

Co-Sponsor

2
2
2
2

Bill/Chapter (Cross/Chapter)

Title

Higher Education - Transfer Students - Courses Counting Toward Chosen Degree

Sponsorship Type

Co-Sponsor

2
2
2
2
2
2
2
2

Bill/Chapter (Cross/Chapter)

Title

Landlord and Tenant - Residential Leases - Tenant Rights and Protections (Tenant Protection Act)

Sponsorship Type

Co-Sponsor

2
2

Bill/Chapter (Cross/Chapter)

Title

Mobile Laundry for the Homeless Pilot Program - Established

Sponsorship Type

Co-Sponsor

2
2
2
2

Bill/Chapter (Cross/Chapter)

Title

Action to Collect a Private Education Loan - Prohibition

Sponsorship Type

Co-Sponsor

2
2
2
2
2
2

Bill/Chapter (Cross/Chapter)

Title

Education - Educational Interpreters - Certification Requirements

Sponsorship Type

Co-Sponsor

2
2
2
2

Bill/Chapter (Cross/Chapter)

Title

Redistricting and Apportionment - Population Count - Citizenship Status

Sponsorship Type

Co-Sponsor

2
2
2
2
2
2
2
2
2
2
2
2

Bill/Chapter (Cross/Chapter)

Title

State and Public School Holidays - Designation and Observance

Sponsorship Type

Co-Sponsor

2
2

Bill/Chapter (Cross/Chapter)

Title

Election Law – Party and Elected Public Offices – Prohibitions

Sponsorship Type

Co-Sponsor

2
2
2
2
2
2

Bill/Chapter (Cross/Chapter)

Title

Maryland Paint Stewardship Program

Sponsorship Type

Co-Sponsor

2
2
2
2

Bill/Chapter (Cross/Chapter)

Title

Indigenous Peoples' Day - Rule of Interpretation and Replacement of Columbus Day

Sponsorship Type

Co-Sponsor

2
2

Bill/Chapter (Cross/Chapter)

Title

Environment - Statewide Green Business Certification Program - Establishment

Sponsorship Type

Co-Sponsor

2
2

Bill/Chapter (Cross/Chapter)

Title

Protective Body Armor Fund - Expansion - First Responders

Sponsorship Type

Co-Sponsor

2
2
2
2
2
2
2
2

Bill/Chapter (Cross/Chapter)

Title

Health Care Facilities – Discrimination (LGBTQ Senior Bill of Rights)

Sponsorship Type

Co-Sponsor

2
2
2
2

Bill/Chapter (Cross/Chapter)

Title

Public Service Companies and Contractors - Customer Protection - Personal Information

Sponsorship Type

Co-Sponsor

2
2
2
2

Bill/Chapter (Cross/Chapter)

Title

Public Safety - Education - Firearm Funding (No Funding for Firearms Act)

Sponsorship Type

Co-Sponsor

2
2

Bill/Chapter (Cross/Chapter)

Title

Sickle Cell Trait Screening, Treatment, Education, and Public Awareness (Journey's Law)

Sponsorship Type

Co-Sponsor

2
2

Bill/Chapter (Cross/Chapter)

Title

Workgroup to Study Basic Economic Security

Sponsorship Type

Co-Sponsor

2
2

Bill/Chapter (Cross/Chapter)

Title

Economic Development - Job Creation Tax Credit - Qualified Position

Sponsorship Type

Co-Sponsor

2
2
2
2
2
2

Bill/Chapter (Cross/Chapter)

Title

Use of Public Funds – Playground and Athletic Field Surfaces – Authorizations, Preferences, and Prohibitions (Safe and Healthy Fields Act)

Sponsorship Type

Co-Sponsor

2
2
2
2
2
2
2
2
2
2

Bill/Chapter (Cross/Chapter)

Title

Public Schools - Student Meal Programs and Policies

Sponsorship Type

Co-Sponsor

2
2
2
2

Bill/Chapter (Cross/Chapter)

Title

Public Schools - Fees for Summer School Courses - Prohibition

Sponsorship Type

Co-Sponsor

2
2
2
2
2
2
2
2
2
2

Bill/Chapter (Cross/Chapter)

Title

Criminal Law - Visual Surveillance in a Private Place or of a Private Area

Sponsorship Type

Co-Sponsor

2
2
2
2

Bill/Chapter (Cross/Chapter)

Title

Vehicle Laws - School Bus Safety - Occupant Capacity

Sponsorship Type

Co-Sponsor

2
2

Bill/Chapter (Cross/Chapter)

Title

State Vehicle Fleet - Conversion to Zero-Emission Electric Vehicles

Sponsorship Type

Co-Sponsor

2
2

Bill/Chapter (Cross/Chapter)

Title

Transit - Maryland Area Regional Commuter Train - Expansion of Service

Sponsorship Type

Co-Sponsor

2
2
2
2

Bill/Chapter (Cross/Chapter)

Title

I-495 and I-270 Public-Private Partnership - Partnership Agreement - Requirements (Maryland State Department of Transportation Promises Act of 2020)

Sponsorship Type

Co-Sponsor

2
2

Bill/Chapter (Cross/Chapter)

Title

Education – Bilingual Learner Prekindergarten Grant Program

Sponsorship Type

Co-Sponsor

2
2

Bill/Chapter (Cross/Chapter)

Title

State Tax Credits, Exemptions, and Deductions - Alterations and Repeal (Tax Modernization Act)

Sponsorship Type

Co-Sponsor

2
2
2
2

Bill/Chapter (Cross/Chapter)

Title

Motor Vehicles - Operation When Approaching Stopped, Standing, or Parked Vehicles

Sponsorship Type

Co-Sponsor

2
2
2
2
2
2
2
2
2
2

Bill/Chapter (Cross/Chapter)

Title

Residential Construction - Electric Vehicle Charging

Sponsorship Type

Co-Sponsor

2
2
2
2

Bill/Chapter (Cross/Chapter)

Title

Sales and Use Tax and Personal Property Tax – Services, Aircraft Parts and Equipment, and Data Centers

Sponsorship Type

Co-Sponsor

2
2

Bill/Chapter (Cross/Chapter)

Title

Transportation - Western Maryland MARC Rail Extension - Study

Sponsorship Type

Co-Sponsor

2
2
2
2

Bill/Chapter (Cross/Chapter)

Title

Campaign Finance - Contribution Through Third-Party Payment Processor - Transfer to Campaign Account

Sponsorship Type

Co-Sponsor

2
2

Bill/Chapter (Cross/Chapter)

Title

Education - Students With Traumatic Brain Injury - Reports

Sponsorship Type

Co-Sponsor

2
2

Bill/Chapter (Cross/Chapter)

Title

Cannabis - Legalization, Taxation, and Regulation

Sponsorship Type

Co-Sponsor

2
2

Bill/Chapter (Cross/Chapter)

Title

Public Ethics – Financial Disclosure – Requirements (Conflicts of Interest Act)

Sponsorship Type

Co-Sponsor

2
2
2
2

Bill/Chapter (Cross/Chapter)

Title

Controlled Dangerous Substance Testing - Correctional Services and Medical Laboratories

Sponsorship Type

Co-Sponsor

2
2
2
2
2
2

Bill/Chapter (Cross/Chapter)

Title

Environment - Building Energy Performance Standards and Greenhouse Gas Emissions Reduction Targets (Clean Buildings Jobs Act of 2020)

Sponsorship Type

Co-Sponsor

2
2
2
2

Bill/Chapter (Cross/Chapter)

Title

Public Safety – Regulated Firearms – Reporting Loss or Theft

Sponsorship Type

Co-Sponsor

2
2
2
2
2
2
2
2
2
2

Bill/Chapter (Cross/Chapter)

Title

Human Services – Food Supplement Program – Eligibility (Protect Against Hunger Act)

Sponsorship Type

Co-Sponsor

2
2
2
2
2
2
2
2
2
2

Bill/Chapter (Cross/Chapter)

Title

Declaration of a Climate Emergency and Implementation of a Climate Mobilization Effort

Sponsorship Type

Co-Sponsor

2
2

Bill/Chapter (Cross/Chapter)

Title

Participation by Maryland Residents in the 2020 Census

Sponsorship Type

Co-Sponsor

2
2
2
2

Bill/Chapter (Cross/Chapter)

Title

Democracy Day

Sponsorship Type

Co-Sponsor

2
2

Bill/Chapter (Cross/Chapter)

Title

Commission to Rename Negro Mountain

Sponsorship Type

Co-Sponsor

2
2
4
2
Bill/Chapter
(Cross/Chapter)
Title
Sponsorship Type
Sponsorship Type Sort
Chamber Sort
Current Status
Org Committees & Hearings
Opp Committees & Hearings
HB0034 (SB0087)
Campaign Finance - Contributions, Expenditures, or Donations by Foreign-Influenced Corporations or Foreign Principals
Primary
1
2
In the House - Hearing 1/28 at 1:15 p.m.

HB0037 /CH0036 (SB0145/CH0037)
Election Law – Absentee Voting – References in Public Communications and Prepaid Postage for Return of Ballots
Primary
1
2
Enacted under Article II, Section 17(c) of the Maryland Constitution - Chapter 36

HB0045 /CH0038 (SB0122)
Economic Development - Opportunity Zone Incentives - Alteration of the More Jobs for Marylanders and Opportunity Zone Enhancement Programs
Primary
1
2
Enacted under Article II, Section 17(c) of the Maryland Constitution - Chapter 38

HB0049 /CH0041 (SB0068)
Criminal Procedure – Pretrial Release – Pretrial Risk Scoring Instruments
Primary
1
2
Enacted under Article II, Section 17(c) of the Maryland Constitution - Chapter 41

HB0222
Income Tax Rates - Capital Gains Income
Primary
1
2
In the House - Hearing 2/12 at 1:00 p.m.

HB0223
End Ineffective Business Subsidies Act of 2020
Primary
1
2
In the House - Hearing 2/12 at 1:00 p.m.

HB0224 (SB0263)
Opportunity Zone Tax Deduction Reform Act of 2020
Primary
1
2
In the Senate - First Reading Budget and Taxation

HB0333 (SB0345)
Homeowner's Insurance - Weather-Related Claims and Notice of Cancellation or Nonrenewal
Primary
1
2
In the House - Unfavorable Report by Economic Matters

HB0390 (SB0548)
Transportation - I-270 Commuter Bus Route Study
Primary
1
2
In the Senate - First Reading Finance

HB0488 (SB0554)
Crimes – Mitigation – Race, Color, National Origin, Sex, Gender Identity, or Sexual Orientation
Primary
1
2
In the Senate - First Reading Judicial Proceedings

HB0507
Income Tax - Pass-Through Entity - Additional Tax
Primary
1
2
In the House - Hearing 2/12 at 1:00 p.m.

HB0912 (SB0638)
Maryland Child Tax Credit
Primary
1
2
In the House - Hearing 2/21 at 1:00 p.m.

HB1026 /CH0408
Economic Development Programs - Data Collection, Tracking, and Reporting Requirements - Alteration
Primary
1
2
Enacted under Article II, Section 17(c) of the Maryland Constitution - Chapter 408

HB1088
Effective Corporate Tax Rate Transparency Act of 2020
Primary
1
2
In the House - Hearing 2/25 at 1:00 p.m.

HB1117
Economic Development - Enterprise Zone Program - Alterations
Primary
1
2
In the House - Hearing 3/05 at 1:00 p.m.

HB1276
County Property Tax - Classifications of Real Property and Authority to Set Special Rates
Primary
1
2
In the House - Hearing 2/27 at 1:00 p.m.

HB1456
Law Enforcement Agencies - Reporting Requirements
Primary
1
2
In the House - Withdrawn by Sponsor

HB1589
Election Law - Time Off for Employee Voting
Primary
1
2
In the Senate - First Reading Education, Health, and Environmental Affairs

HB0030 (SB0471)
Condominiums – Disclosures to Unit Owners and Prohibited Provisions in Instruments
Co-Sponsor
2
2
In the Senate - First Reading Judicial Proceedings

HB0033 /CH0034 (SB0153)
Criminal Law - Abuse or Neglect of a Vulnerable Adult - Causing Severe Emotional Distress
Co-Sponsor
2
2
Enacted under Article II, Section 17(c) of the Maryland Constitution - Chapter 34

HB0081 /CH0045 (SB0735)
Criminal Law – Sodomy – Repeal
Co-Sponsor
2
2
Enacted under Article II, Section 17(c) of the Maryland Constitution - Chapter 45

HB0083 (SB0699)
Criminal Procedure – Charge of Possession of Marijuana – Removal From Case Search
Co-Sponsor
2
2
Vetoed by the Governor (Policy)

HB0084 (SB0905)
State Highway Administration - Construction and Maintenance - Permit Requirements (Nighttime Construction Noise Reduction Act)
Co-Sponsor
2
2
In the House - Withdrawn by Sponsor

HB0103 (SB0010)
General Assembly - Special Election to Fill a Vacancy in Office
Co-Sponsor
2
2
In the House - Hearing 1/29 at 1:00 p.m.

HB0123 /CH0067 (SB0217)
Labor and Employment - Wage History and Wage Range
Co-Sponsor
2
2
Enacted under Article II, Section 17(c) of the Maryland Constitution - Chapter 67

HB0140 (SB0056)
Election Law - Petitions and Ballot Questions - Plain Language Requirement
Co-Sponsor
2
2
In the House - Hearing 1/29 at 1:00 p.m.

HB0142
Election Law - Voting Order Priority - Individuals Who Need Extra Assistance
Co-Sponsor
2
2
In the Senate - First Reading Education, Health, and Environmental Affairs

HB0179
Maryland Recycling Act - Recyclable Materials and Resource Recovery Facilities - Alterations
Co-Sponsor
2
2
In the House - Unfavorable Report by Environment and Transportation

HB0181
General Provisions - State Song - Advisory Panel
Co-Sponsor
2
2
In the House - Hearing 3/12 at 1:00 p.m.

HB0182 (SB0204)
Potomac Compact for Fair Representation
Co-Sponsor
2
2
In the House - Hearing 3/02 at 2:00 p.m.

HB0188
Public Health - State-Provided Health Care Benefits
Co-Sponsor
2
2
In the House - Hearing 2/20 at 1:00 p.m. (Health and Government Operations)

HB0192 (SB0299)
Department of General Services - Energy-Conserving Standards (Maryland Sustainable Buildings Act of 2020)
Co-Sponsor
2
2
In the Senate - First Reading Education, Health, and Environmental Affairs

HB0194 /CH0102 (SB0285/CH0103)
State Highway Administration - Highway Work Permits - Pedestrian Access (Pedestrian Access Act of 2020)
Co-Sponsor
2
2
Enacted under Article II, Section 17(c) of the Maryland Constitution - Chapter 102

HB0208
Public Schools - Provision of Menstrual Hygiene Products
Co-Sponsor
2
2
In the Senate - First Reading Education, Health, and Environmental Affairs

HB0209 (SB0313)
Plastic Bag Reduction Act
Co-Sponsor
2
2
In the Senate - Favorable Report by Finance

HB0214 (SB0658)
Higher Education - Collective Bargaining - Graduate Assistants (Graduate Assistant Collective Bargaining Fairness Act)
Co-Sponsor
2
2
In the House - Hearing 1/28 at 1:00 p.m.

HB0225
Gaming - Sports Wagering - Implementation
Co-Sponsor
2
2
In the House - Hearing 2/04 at 1:00 p.m.

HB0229 (SB0300)
Pesticides - Use of Chlorpyrifos - Prohibition
Co-Sponsor
2
2
In the Senate - First Reading Education, Health, and Environmental Affairs

HB0231 /CH0116 (SB0530/CH0117)
Housing Opportunities Made Equal Act
Co-Sponsor
2
2
Enacted under Article II, Section 17(c) of the Maryland Constitution - Chapter 116

HB0239 (SB0899)
Maryland Police Training and Standards Commission - Body-Worn Camera Policy
Co-Sponsor
2
2
In the House - Hearing 1/28 at 1:00 p.m.

HB0244 (SB0900)
Criminal Records - Disclosure of Information - Prohibited Acts
Co-Sponsor
2
2
In the House - Hearing 1/28 at 1:00 p.m.

HB0255 (SB0547)
Health Care Facilities - Hospitals and Related Institutions - Discrimination Protections
Co-Sponsor
2
2
In the House - Hearing 2/05 at 2:00 p.m.

HB0256
Maryland Estate Tax - Unified Credit
Co-Sponsor
2
2
In the House - Hearing 2/12 at 1:00 p.m.

HB0268
Election Law - Deadline for Selection of Lieutenant Governor
Co-Sponsor
2
2
In the Senate - First Reading Education, Health, and Environmental Affairs

HB0277 /CH0148 (SB0367)
State Department of Education - Guidelines on Trauma-Informed Approach
Co-Sponsor
2
2
Enacted under Article II, Section 17(c) of the Maryland Constitution - Chapter 148

HB0283 (SB0147)
Criminal Law - Kratom - Prohibition
Co-Sponsor
2
2
In the House - Hearing 2/04 at 1:00 p.m.

HB0286 /CH0154
Public Health - Maternal Mortality Review Program - Stakeholders
Co-Sponsor
2
2
Enacted under Article II, Section 17(c) of the Maryland Constitution - Chapter 154

HB0292 (SB0229)
Toll Roads, Highways, and Bridges - County Government Consent Requirement - Expansion
Co-Sponsor
2
2
In the House - Unfavorable Report by Environment and Transportation

HB0295
Corporate Income Tax - Combined Reporting
Co-Sponsor
2
2
In the House - Hearing 2/12 at 1:00 p.m.

HB0296
Environment - Single-Use Plastic Straws - Use in a Food Service Business
Co-Sponsor
2
2
In the House - Hearing 2/19 at 1:00 p.m. (Economic Matters)

HB0299
Public-Private Partnership Projects - Real Property Acquisition - Prohibition
Co-Sponsor
2
2
In the House - Withdrawn by Sponsor

HB0302
Criminal Law - Deadly Weapons on School Property - Nonpublic Schools (No Weapons on Nonpublic School Property Act)
Co-Sponsor
2
2
In the House - Hearing 2/05 at 2:00 p.m.

HB0304 /CH0160
Consumer Protection - Unfair, Abusive, or Deceptive Trade Practices - Exploitation of Vulnerable Adults
Co-Sponsor
2
2
Enacted under Article II, Section 17(c) of the Maryland Constitution - Chapter 160

HB0307
Commercial Law - Consumer Protection - Biometric Identifiers and Biometric Information Privacy
Co-Sponsor
2
2
In the Senate - Hearing 3/17 at 1:00 p.m.

HB0312 (SB0473)
Discrimination in Employment - Reasonable Accommodations for Applicants With Disabilities
Co-Sponsor
2
2
In the House - Unfavorable Report by Economic Matters

HB0315 /CH0164 (SB0202)
Public Ethics Violations and Crimes – Prohibitions and Penalties
Co-Sponsor
2
2
Enacted under Article II, Section 17(c) of the Maryland Constitution - Chapter 164

HB0318 /CH0165 (SB0667/CH0166)
University System of Maryland – Textbooks – Availability of Free or Low–Cost Digital Materials (Textbook Transparency Act of 2020)
Co-Sponsor
2
2
Enacted under Article II, Section 17(c) of the Maryland Constitution - Chapter 165

HB0320 (SB0702)
Criminal Law - Exploitation of Vulnerable Adult or Elderly Individual - Undue Influence
Co-Sponsor
2
2
In the Senate - First Reading Judicial Proceedings

HB0323 (SB0591)
Criminal Procedure - Petition to Modify or Reduce Sentence (Maryland Second Look Act)
Co-Sponsor
2
2
In the House - Hearing 2/04 at 1:00 p.m.

HB0337 (SB0298)
Election Law - Local Public Campaign Financing - Boards of Education
Co-Sponsor
2
2
In the House - Hearing 2/06 at 1:00 p.m.

HB0351
Land Use and Vehicle Miles Traveled Workgroup
Co-Sponsor
2
2
In the House - Hearing 2/12 at 1:00 p.m.

HB0354
Solid Waste Management - Personal Cleansing Products Provided at Lodging Establishments - Prohibition
Co-Sponsor
2
2
In the House - Hearing 2/19 at 1:00 p.m. (Economic Matters)

HB0368 (SB0424)
Maryland Transit Administration - Funding (Transit Safety and Investment Act)
Co-Sponsor
2
2
In the Senate - First Reading Budget and Taxation

HB0382
Business Regulation - Innkeepers - Records and Human Trafficking Awareness Training
Co-Sponsor
2
2
In the House - Hearing 2/11 at 1:00 p.m.

HB0383
State Department of Education - Student Performance Reports - Students With Disabilities
Co-Sponsor
2
2
In the House - Withdrawn by Sponsor

HB0388
Criminal Procedure - Civil Immigration Enforcement - Restrictions
Co-Sponsor
2
2
In the House - Hearing 2/11 at 1:00 p.m.

HB0396
Child Care Centers – Early Childhood Screening and Assistance
Co-Sponsor
2
2
In the Senate - First Reading Education, Health, and Environmental Affairs

HB0406 (SB0627)
Crimes - Unattended Dogs in Extreme Weather Conditions
Co-Sponsor
2
2
In the Senate - First Reading Judicial Proceedings

HB0416
Medical Cannabis - Medical Cannabis Business Development Fund - Establishment
Co-Sponsor
2
2
In the House - Hearing 2/19 at 1:00 p.m.

HB0423 (SB0608)
Community Colleges - State Funding - Revision
Co-Sponsor
2
2
In the House - Hearing 2/11 at 1:00 p.m.

HB0427
Action for Change of Name - Waiver of Publication Requirement
Co-Sponsor
2
2
In the Senate - Hearing canceled

HB0429
Human Relations - Places of Public Accommodation - Pricing of Goods and Services
Co-Sponsor
2
2
In the House - Withdrawn by Sponsor

HB0432 (SB0423)
Maryland Transit Administration – Conversion to Zero–Emission Buses (Zero–Emission Bus Transition Act)
Co-Sponsor
2
2
In the Senate - First Reading Education, Health, and Environmental Affairs and Budget and Taxation

HB0439 (SB0216)
Income Tax - Carried Interest - Additional Tax
Co-Sponsor
2
2
In the House - Hearing 2/12 at 1:00 p.m.

HB0460
Department of Human Services - Child Abuse Prevention - Online Course
Co-Sponsor
2
2
In the Senate - Hearing canceled

HB0464 (SB0990)
Public Health - Overdose and Infectious Disease Prevention Services Program
Co-Sponsor
2
2
In the House - Hearing 2/28 at 1:00 p.m.

HB0473
Income Tax – Pass–Through Entities, Throwback Rule, and Combined Reporting
Co-Sponsor
2
2
In the Senate - First Reading Budget and Taxation

HB0514 (SB0398)
Maryland Small Business Innovation Research and Technology Transfer Incentive Program
Co-Sponsor
2
2
Vetoed by the Governor (Policy)

HB0517
Constitutional Amendment - Environmental Rights
Co-Sponsor
2
2
In the House - Withdrawn by Sponsor

HB0521 /CH0231 (SB0583/CH0232)
Maryland Small Business Innovation Research Technical Assistance Program - Establishment
Co-Sponsor
2
2
Enacted under Article II, Section 17(c) of the Maryland Constitution - Chapter 231

HB0525
Phase Out Company Giveaways Act
Co-Sponsor
2
2
In the House - Hearing 2/12 at 1:00 p.m. (Ways and Means)

HB0531 (SB0656)
Utility Regulation - Consideration of Climate and Labor
Co-Sponsor
2
2
In the House - Hearing 2/27 at 1:00 p.m. (Economic Matters)

HB0540 (SB0645)
Purple Line Construction Zone – State Income Tax Credit and Grant Program
Co-Sponsor
2
2
In the Senate - Third Reading Passed with Amendments (45-0)

HB0541 /CH0237 (SB0633/CH0238)
Maryland Police Training and Standards Commission - Training Requirements - Hate Crimes
Co-Sponsor
2
2
Enacted under Article II, Section 17(c) of the Maryland Constitution - Chapter 237

HB0545 /CH0243 (SB0189/CH0244)
State Board of Veterinary Medical Examiners – Cease and Desist Orders and Civil Penalties
Co-Sponsor
2
2
Enacted under Article II, Section 17(c) of the Maryland Constitution - Chapter 243

HB0550
Criminal Law - Marijuana - Possession and Possession With Intent to Distribute
Co-Sponsor
2
2
In the Senate - First Reading Judicial Proceedings

HB0553 (SB0730)
Environment - Sale and Application of Coal Tar Pavement Products - Prohibition
Co-Sponsor
2
2
In the House - Hearing 2/26 at 1:00 p.m.

HB0557 /CH0252 (SB0607/CH0253)
Motor Scooter and Electric Low Speed Scooter Sharing Companies – Nonvisual Access
Co-Sponsor
2
2
Enacted under Article II, Section 17(c) of the Maryland Constitution - Chapter 252

HB0561 (SB0315)
Electric Industry - Community Choice Energy - Pilot Program
Co-Sponsor
2
2
In the Senate - First Reading Finance

HB0563
Income Tax - Lead Remediation Credit
Co-Sponsor
2
2
In the House - Hearing 2/12 at 1:00 p.m.

HB0565
Income Tax – Business and Economic Development Tax Credits – Termination, Alteration, and Evaluation
Co-Sponsor
2
2
In the Senate - First Reading Budget and Taxation

HB0568 (SB0372)
Election Law - Correctional Facilities - Voter Registration and Voting
Co-Sponsor
2
2
In the Senate - First Reading Education, Health, and Environmental Affairs and Judicial Proceedings

HB0581 (SB0420/CH0277)
Public Safety - Fire Fighting Foam and PFAS Chemicals
Co-Sponsor
2
2
In the House - Withdrawn by Sponsor

HB0589
Solid Waste Management - Organics Recycling and Waste Diversion - Food Residuals
Co-Sponsor
2
2
In the House - Hearing 2/19 at 1:00 p.m.

HB0590 (SB0230)
Criminal Law – Sexual Crimes – Repeal of Spousal Defense (Love Is No Defense to Sexual Crimes)
Co-Sponsor
2
2
In the Senate - First Reading Judicial Proceedings

HB0608 (SB0682)
Correctional Services - Prerelease Unit for Women - Requirement to Operate
Co-Sponsor
2
2
In the House - Hearing 2/18 at 1:00 p.m.

HB0614 (SB0460)
State Government - Office of the Environmental and Natural Resources Ombudsman - Establishment (Environmental Accountability and Transparency Act)
Co-Sponsor
2
2
In the House - Hearing 2/19 at 1:00 p.m.

HB0615
Education - School Construction - Pedestrian Safety Plans
Co-Sponsor
2
2
In the Senate - First Reading Education, Health, and Environmental Affairs

HB0621 /CH0632
County Tax Fairness Act
Co-Sponsor
2
2
Enacted under Article II, Section 17(c) of the Maryland Constitution - Chapter 632

HB0623 (SB1058)
Criminal Law - Possession of Child Pornography - Penalty
Co-Sponsor
2
2
In the House - Hearing 2/18 at 1:00 p.m.

HB0624 (SB0593)
Juvenile Law - Child Interrogation Protection Act
Co-Sponsor
2
2
In the House - Hearing 2/13 at 1:00 p.m.

HB0639
Public Health - Health Care Professionals - Cultural Competency Coursework or Training
Co-Sponsor
2
2
In the House - Withdrawn by Sponsor

HB0641 (SB0660)
Collective Bargaining – Chancellor of the University System of Maryland – Negotiations
Co-Sponsor
2
2
In the House - Hearing 2/25 at 1:00 p.m.

HB0643 (SB0701)
End-of-Life Option Act (Richard E. Israel and Roger "Pip" Moyer Act)
Co-Sponsor
2
2
In the House - First Reading Health and Government Operations and Judiciary

HB0655
Commercial Law – Automobile Financing Charges – Required Dealer Disclosures
Co-Sponsor
2
2
In the House - Special Order until 3/18 (Delegate Dumais) Adopted

HB0677 (SB0850)
Correctional Services - Immigration Detention - Prohibition (Dignity Not Detention Act)
Co-Sponsor
2
2
In the House - Hearing 2/25 at 1:00 p.m.

HB0679 (SB0717)
Earned Income Tax Credit - Individuals Without Qualifying Children - Eligibility
Co-Sponsor
2
2
In the House - Hearing 2/20 at 1:00 p.m.

HB0680 (SB0719)
Earned Income Tax Credit - Individuals Without Qualifying Children - Calculation and Refundability
Co-Sponsor
2
2
In the House - Hearing 2/20 at 1:00 p.m.

HB0703
Maryland Commission on Civil Rights - Employment Discrimination - Reporting
Co-Sponsor
2
2
In the Senate - First Reading Judicial Proceedings

HB0706
Commission on LGBTQ Affairs - Established
Co-Sponsor
2
2
In the Senate - First Reading Judicial Proceedings

HB0713
Office of Personnel Services and Benefits - Study of Diversity of Employees in State Agencies
Co-Sponsor
2
2
In the House - Withdrawn by Sponsor

HB0717 (SB0514)
Public Information Act - Required Denials - Distribution Lists
Co-Sponsor
2
2
In the House - Hearing 2/11 at 1:00 p.m.

HB0719
Higher Education - Transfer Students - Courses Counting Toward Chosen Degree
Co-Sponsor
2
2
In the House - Hearing 2/25 at 1:00 p.m.

HB0722 /CH0308 (SB0434)
Labor and Employment - Occupational Safety and Health - Heat Stress Standards
Co-Sponsor
2
2
Enacted under Article II, Section 17(c) of the Maryland Constitution - Chapter 308

HB0740 (SB0999)
Correctional Services - Restrictive Housing - Direct Release
Co-Sponsor
2
2
In the House - Hearing 2/25 at 1:00 p.m.

HB0742 (SB1002)
Corrections - Restrictive Housing - Serious Mental Illness - Assessments (Restrictive Housing Reform Act)
Co-Sponsor
2
2
In the House - Hearing 2/25 at 1:00 p.m.

HB0744
Landlord and Tenant - Residential Leases - Tenant Rights and Protections (Tenant Protection Act)
Co-Sponsor
2
2
In the Senate - First Reading Judicial Proceedings

HB0746
Mobile Laundry for the Homeless Pilot Program - Established
Co-Sponsor
2
2
In the Senate - Hearing canceled

HB0748 /CH0310
Transportation - Kim Lamphier Bikeways Network Program
Co-Sponsor
2
2
Enacted under Article II, Section 17(c) of the Maryland Constitution - Chapter 310

HB0750
Action to Collect a Private Education Loan - Prohibition
Co-Sponsor
2
2
In the House - Withdrawn by Sponsor

HB0766 (SB0700/CH0642)
Property Tax Credit - Disabled Military Personnel and Surviving Spouses
Co-Sponsor
2
2
In the House - Hearing 2/18 at 1:00 p.m.

HB0772 (SB0478)
Maryland Green Purchasing Committee – Food and Beverage Procurement – Greenhouse Gas Emissions
Co-Sponsor
2
2
In the Senate - First Reading Education, Health, and Environmental Affairs

HB0794
Education - Educational Interpreters - Certification Requirements
Co-Sponsor
2
2
In the House - Hearing 2/21 at 1:00 p.m.

HB0801 (SB0684)
Correctional Services - Prerelease Unit for Women - Facilities and Services (Gender-Responsive Prerelease Act)
Co-Sponsor
2
2
In the Senate - Second Reading Passed with Amendments

HB0818
Redistricting and Apportionment - Population Count - Citizenship Status
Co-Sponsor
2
2
In the House - Hearing 3/02 at 2:00 p.m.

HB0819 (SB0768)
Health - Health and Wellness Standards - Correctional Facilities and Health Care Facilities
Co-Sponsor
2
2
In the House - Hearing 2/26 at 1:00 p.m. (Health and Government Operations)

HB0837 /CH0337
Public Health - Maternal Mortality and Morbidity - Implicit Bias Training and Study
Co-Sponsor
2
2
Enacted under Article II, Section 17(c) of the Maryland Constitution - Chapter 337

HB0839 (SB0539)
Labor and Employment - Family and Medical Leave Insurance Program - Establishment
Co-Sponsor
2
2
In the House - Hearing 2/24 at 1:00 p.m.

HB0847 /CH0341
State Coordinator for Autism Strategy and Advisory Stakeholder Group on Autism-Related Needs
Co-Sponsor
2
2
Enacted under Article II, Section 17(c) of the Maryland Constitution - Chapter 341

HB0852 /CH0343 (SB0661/CH0344)
Health Insurance – Prostate Cancer Screening Services – Prohibiting Cost–Sharing
Co-Sponsor
2
2
Enacted under Article II, Section 17(c) of the Maryland Constitution - Chapter 343

HB0868
State and Public School Holidays - Designation and Observance
Co-Sponsor
2
2
In the House - Hearing canceled (Health and Government Operations) and Hearing canceled (Ways and Means)

HB0873
Election Law – Party and Elected Public Offices – Prohibitions
Co-Sponsor
2
2
In the Senate - First Reading Education, Health, and Environmental Affairs

HB0880 /CH0355
Maryland Healthy Working Families Act - Family Member - Definition
Co-Sponsor
2
2
Enacted under Article II, Section 17(c) of the Maryland Constitution - Chapter 355

HB0884 (SB0709)
Vehicle Laws - Canceled, Revoked, and Suspended Driver's Licenses - Penalties
Co-Sponsor
2
2
In the House - Hearing 2/26 at 1:00 p.m.

HB0890
Maryland Paint Stewardship Program
Co-Sponsor
2
2
In the Senate - First Reading Education, Health, and Environmental Affairs

HB0892 (SB0649)
Public Information Act – Motor Vehicle Administration – Warrant for Personal Information and Reporting
Co-Sponsor
2
2
In the House - Hearing 2/27 at 1:00 p.m. (Environment and Transportation)

HB0895
Indigenous Peoples' Day - Rule of Interpretation and Replacement of Columbus Day
Co-Sponsor
2
2
In the House - Hearing 3/12 at 1:00 p.m.

HB0896
Environment - Statewide Green Business Certification Program - Establishment
Co-Sponsor
2
2
In the Senate - First Reading Education, Health, and Environmental Affairs

HB0898
Protective Body Armor Fund - Expansion - First Responders
Co-Sponsor
2
2
In the House - Hearing 2/25 at 1:00 p.m.

HB0973 (SB0815)
Vehicle Laws - Violations Involving Pedestrians or Bicyclists - Penalties (Pedestrian Safety Act of 2020)
Co-Sponsor
2
2
In the House - Withdrawn by Sponsor

HB0982 (SB0740)
Public Utilities - Low-Income and Middle-Income Housing - Energy Performance Targets
Co-Sponsor
2
2
In the House - Hearing 2/27 at 1:00 p.m.

HB1000 (SB0524)
Building Lifelong Library Learners Act
Co-Sponsor
2
2
Vetoed by the Governor (Policy)

HB1010
Health Care Facilities – Discrimination (LGBTQ Senior Bill of Rights)
Co-Sponsor
2
2
In the House - Hearing 3/05 at 1:00 p.m.

HB1034 (SB0835)
County and Municipal Street Lighting Investment Act
Co-Sponsor
2
2
In the House - Unfavorable Report by Economic Matters

HB1065
Public Service Companies and Contractors - Customer Protection - Personal Information
Co-Sponsor
2
2
In the House - Hearing 3/05 at 1:00 p.m.

HB1066 (SB0761)
Income Tax - 529 College Investment Plans - Elementary and Secondary Education Expenses
Co-Sponsor
2
2
In the House - Hearing 2/21 at 1:00 p.m.

HB1078
Public Safety - Education - Firearm Funding (No Funding for Firearms Act)
Co-Sponsor
2
2
In the Senate - First Reading Judicial Proceedings

HB1079
Sickle Cell Trait Screening, Treatment, Education, and Public Awareness (Journey's Law)
Co-Sponsor
2
2
In the Senate - First Reading Education, Health, and Environmental Affairs

HB1086
Workgroup to Study Basic Economic Security
Co-Sponsor
2
2
In the House - Hearing 3/10 at 1:00 p.m.

HB1089
Economic Development - Job Creation Tax Credit - Qualified Position
Co-Sponsor
2
2
In the House - Hearing 3/05 at 1:00 p.m.

HB1090 (SB1066)
Law Enforcement – Complaints and Investigations and Use of Force (Anton's Law)
Co-Sponsor
2
2
In the House - Hearing 3/03 at 1:00 p.m.

HB1097 (SB0641)
Maryland Wage and Hour Law and Maryland Wage Payment and Collection Law – Revisions (Maryland Wage Protection Act)
Co-Sponsor
2
2
In the House - Hearing 3/03 at 1:00 p.m.

HB1098
Use of Public Funds – Playground and Athletic Field Surfaces – Authorizations, Preferences, and Prohibitions (Safe and Healthy Fields Act)
Co-Sponsor
2
2
In the House - Hearing 3/05 at 1:00 p.m.

HB1124 (SB0723)
Consumer Protection - Right to Repair
Co-Sponsor
2
2
In the House - Hearing 3/11 at 1:00 p.m.

HB1125 (SB0613)
Public Financing Act – Candidate and Matching Fund Revisions (Maryland Fair Elections Act)
Co-Sponsor
2
2
In the House - Hearing 2/27 at 1:00 p.m.

HB1135 (SB0828)
State Department of Education - Summer Food Service Program - Regulatory Waivers (Summer Meals Waiver Act)
Co-Sponsor
2
2
In the House - Withdrawn by Sponsor

HB1149 (SB1013)
Department of Housing and Community Development - Social Housing Subprogram (Social Housing Act)
Co-Sponsor
2
2
In the House - Hearing 2/28 at 1:00 p.m. (Environment and Transportation)

HB1152
Public Schools - Student Meal Programs and Policies
Co-Sponsor
2
2
In the Senate - First Reading Education, Health, and Environmental Affairs

HB1153 (SB0892)
Public Schools – Mathematics Credit – College Preparatory Computer Science or Computer Programming Course
Co-Sponsor
2
2
In the Senate - First Reading Education, Health, and Environmental Affairs

HB1194
Public Schools - Fees for Summer School Courses - Prohibition
Co-Sponsor
2
2
In the Senate - First Reading Education, Health, and Environmental Affairs

HB1195 (SB0894)
County Boards of Education - Computer Science Courses
Co-Sponsor
2
2
In the House - Hearing 3/06 at 1:00 p.m.

HB1204 (SB0993)
County Boards and Public and Nonpublic Prekindergarten Programs and Schools – Discrimination – Prohibition
Co-Sponsor
2
2
In the Senate - First Reading Judicial Proceedings

HB1205 /CH0447
Universities at Shady Grove Regional Higher Education Center
Co-Sponsor
2
2
Enacted under Article II, Section 17(c) of the Maryland Constitution - Chapter 447

HB1210 (SB0146)
Income Tax - Subtraction Modification - Expenses of Medical Cannabis Grower, Processor, Dispensary, or Independent Testing Laboratory
Co-Sponsor
2
2
In the House - Hearing 3/05 at 1:00 p.m. (Ways and Means)

HB1211
Criminal Law - Visual Surveillance in a Private Place or of a Private Area
Co-Sponsor
2
2
In the House - Hearing 2/21 at 1:00 p.m.

HB1224 (SB0685)
Electricity and Gas – Energy Suppliers – Assisted Customers
Co-Sponsor
2
2
In the House - Hearing 3/09 at 1:00 p.m.

HB1226
Vehicle Laws - School Bus Safety - Occupant Capacity
Co-Sponsor
2
2
In the Senate - First Reading Judicial Proceedings

HB1233
State Vehicle Fleet - Conversion to Zero-Emission Electric Vehicles
Co-Sponsor
2
2
In the House - Hearing 3/05 at 1:00 p.m.

HB1236
Transit - Maryland Area Regional Commuter Train - Expansion of Service
Co-Sponsor
2
2
Vetoed by the Governor (Policy)

HB1239 (SB0602)
Economic Development - Maryland Technology Partnership Program
Co-Sponsor
2
2
In the House - Hearing 2/28 at 1:00 p.m.

HB1249
I-495 and I-270 Public-Private Partnership - Partnership Agreement - Requirements (Maryland State Department of Transportation Promises Act of 2020)
Co-Sponsor
2
2
In the House - Third Reading Passed (97-36)

HB1255
Education – Bilingual Learner Prekindergarten Grant Program
Co-Sponsor
2
2
In the House - Hearing 3/06 at 1:00 p.m.

HB1284
State Tax Credits, Exemptions, and Deductions - Alterations and Repeal (Tax Modernization Act)
Co-Sponsor
2
2
In the House - Unfavorable Report by Ways and Means

HB1298 (SB0791)
County Boards of Education - Pregnant and Parenting Students - Policies and Reports
Co-Sponsor
2
2
In the House - Hearing 2/26 at 1:00 p.m.

HB1305
Motor Vehicles - Operation When Approaching Stopped, Standing, or Parked Vehicles
Co-Sponsor
2
2
In the House - Hearing 3/05 at 1:00 p.m.

HB1306 (SB0629)
Natural Resources - SAV Protection Zones and Hydraulic Clam Dredges (Aquatic Habitat Protection Act)
Co-Sponsor
2
2
In the House - Hearing 3/04 at 1:00 p.m.

HB1312 (SB0841)
Water Pollution Control - Discharge Permits - Industrial Poultry Operations
Co-Sponsor
2
2
In the House - Unfavorable Report by Environment and Transportation

HB1314 (SB0757)
Election Law - Voting Systems - Accessibility for Voters With Disabilities
Co-Sponsor
2
2
In the House - Hearing 3/03 at 1:00 p.m.

HB1315 (SB0860)
Criminal Procedure - Postconviction Review - Motion to Vacate
Co-Sponsor
2
2
In the House - Hearing 3/10 at 1:00 p.m.

HB1316
Residential Construction - Electric Vehicle Charging
Co-Sponsor
2
2
In the Senate - First Reading Education, Health, and Environmental Affairs

HB1351 (SB0947)
Public Financing Act – State Senate and House of Delegates Candidates and Matching Fund Revisions
Co-Sponsor
2
2
In the House - Hearing 2/27 at 1:00 p.m.

HB1354
Sales and Use Tax and Personal Property Tax – Services, Aircraft Parts and Equipment, and Data Centers
Co-Sponsor
2
2
In the Senate - Third Reading Passed with Amendments (45-0)

HB1367
Transportation - Western Maryland MARC Rail Extension - Study
Co-Sponsor
2
2
In the Senate - Hearing 3/17 at 1:00 p.m.

HB1377 (SB0513)
Criminal Procedure - Conditions of Pretrial Release - Home Detention Monitoring
Co-Sponsor
2
2
In the House - Hearing 3/10 at 1:00 p.m.

HB1380
Campaign Finance - Contribution Through Third-Party Payment Processor - Transfer to Campaign Account
Co-Sponsor
2
2
In the Senate - First Reading Education, Health, and Environmental Affairs

HB1383
Education - Students With Traumatic Brain Injury - Reports
Co-Sponsor
2
2
In the House - Withdrawn by Sponsor

HB1400
Cannabis - Legalization, Taxation, and Regulation
Co-Sponsor
2
2
In the House - Hearing 3/06 at 1:00 p.m. (Judiciary)

HB1404
Public Ethics – Financial Disclosure – Requirements (Conflicts of Interest Act)
Co-Sponsor
2
2
In the House - Hearing 3/03 at 1:00 p.m.

HB1425 (SB0926)
Climate Solutions Act of 2020 – Greenhouse Gas Emissions Reduction Act
Co-Sponsor
2
2
In the House - Hearing 3/04 at 1:00 p.m. (Environment and Transportation)

HB1445
Controlled Dangerous Substance Testing - Correctional Services and Medical Laboratories
Co-Sponsor
2
2
In the House - Hearing 3/10 at 1:00 p.m.

HB1475 (SB0992)
School Buildings - Drinking Water Outlets - Elevated Level of Lead (Safe School Drinking Water Act)
Co-Sponsor
2
2
In the House - Hearing 3/06 at 1:00 p.m. (Environment and Transportation)

HB1489 (SB0975)
Governmental Entities - Authorization to Bank With Credit Unions
Co-Sponsor
2
2
In the House - Unfavorable Report by Economic Matters

HB1490
Environment - Building Energy Performance Standards and Greenhouse Gas Emissions Reduction Targets (Clean Buildings Jobs Act of 2020)
Co-Sponsor
2
2
In the House - Hearing 3/04 at 1:00 p.m. (Environment and Transportation)

HB1494 (SB1040)
County Income Tax – Authority to Impose on an Income Bracket Basis
Co-Sponsor
2
2
In the Senate - First Reading Budget and Taxation

HB1501
Public Safety – Regulated Firearms – Reporting Loss or Theft
Co-Sponsor
2
2
In the House - Hearing 3/04 at 1:00 p.m.

HB1514 /CH0483
State Personnel and Pensions - Maryland Whistleblower Law - Department of Juvenile Services Employees
Co-Sponsor
2
2
Enacted under Article II, Section 17(c) of the Maryland Constitution - Chapter 483

HB1515 (SB0904)
Sheila E. Hixson Behavioral Health Services Matching Grant Program for Service Members and Veterans - Establishment
Co-Sponsor
2
2
In the House - Hearing 3/11 at 1:00 p.m. (Health and Government Operations)

HB1520 (SB0737)
Sustainable Maryland Program Fund - Establishment
Co-Sponsor
2
2
In the House - Hearing 3/05 at 1:00 p.m.

HB1522 (SB0756)
General Provisions - Public General Law - Preemption of Local Laws
Co-Sponsor
2
2
In the House - Withdrawn by Sponsor

HB1532
Human Services – Food Supplement Program – Eligibility (Protect Against Hunger Act)
Co-Sponsor
2
2
In the House - Hearing 3/10 at 1:00 p.m.

HB1543 (SB0912)
Environment – Climate Crisis and Education Act
Co-Sponsor
2
2
In the House - Hearing 3/12 at 1:00 p.m. (Economic Matters) and Hearing canceled (Environment and Transportation)

HB1545 (SB0887)
Electric Generation - Transition From Fossil Fuels - Carbon Dioxide Emissions Rate and Transition Account
Co-Sponsor
2
2
In the House - Hearing 3/05 at 1:00 p.m.

HB1567 (SB0715)
Housing and Community Development - Affordable Housing Development Credit Program
Co-Sponsor
2
2
In the House - Hearing 3/03 at 1:00 p.m. (Environment and Transportation)

HB1612 (SB0901)
State and Local Government - Participation in Federal Immigration Enforcement
Co-Sponsor
2
2
In the House - First Reading House Rules and Executive Nominations

HJ0001
Declaration of a Climate Emergency and Implementation of a Climate Mobilization Effort
Co-Sponsor
2
2
In the House - Hearing 2/24 at 2:00 p.m.

HJ0006
Participation by Maryland Residents in the 2020 Census
Co-Sponsor
2
2
In the House - Hearing 3/02 at 2:00 p.m.

HJ0007 (SJ0001/JR0001)
2026 FIFA World Cup - Protection of Human Rights
Co-Sponsor
2
2
In the House - Hearing 2/24 at 2:00 p.m.

HJ0009
Democracy Day
Co-Sponsor
2
2
In the House - Hearing 2/24 at 2:00 p.m.

HJ0012
Commission to Rename Negro Mountain
Co-Sponsor
2
2
In the House - Hearing 2/24 at 2:00 p.m.

HB0206 /CH0108 (SB0207/CH0109)
Unaccompanied Minors in Need of Shelter and Supportive Services
By Request - Committee
4
2
Enacted under Article II, Section 17(c) of the Maryland Constitution - Chapter 108
Denotes enacted legislation
Legislative Bond Initiatives
Project Name

Status

Introduced

House Sponsors

Senate Sponsors

County

Montgomery

Amount Requested

$150,000

Senate Initiative

$150,000

House Initiative

Other Funding

Total Funding

$150,000
| Project Name | Status | House Sponsors | Senate Sponsors | County | Amount Requested | Senate Initiative | House Initiative | Other Funding | Total Funding |
| --- | --- | --- | --- | --- | --- | --- | --- | --- | --- |
| VisArts | Introduced | | | Montgomery | $150,000 | $150,000 | | | $150,000 |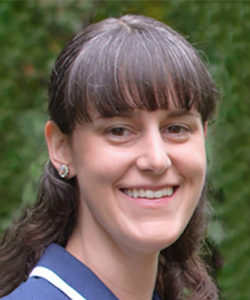 Tenure

First elected to the Maryland House of Delegates in 2018. Member of the House since January 9, 2019.
Current Assignments

2019 Ways and Means Committee

2019 Revenues Subcommittee of the Ways and Means Committee

2019 Local Revenues Subcommittee of the Ways and Means Committee

2020 Vice Chair of the Legislative Review Committee and Associate Member (2019), Maryland Legislative Latino Caucus
Public Service

Rockville City Council Member, 2013-2019; Vice Chair, Rockville Summit Working Group on City Services and Budget, 2012; Chair, Rockville Adequate Public Facilities Ordinance Review Committee, 2011; Commissioner, Rockville Environment Commission, 2010-2013.
Awards

Leading Woman, The Daily Record, 2016.
Biographical Information

Born, Harrisburg, Pennsylvania, April 22, 1983; Mechanicsburg Area Senior High, 2001; Boston University, B.A., Biology, 2005; University of Minnesota, M.S., Biology, 2007; Publisher of numerous articles of scientific research, 2009-2017; Legislative Fellow, Office of U.S. Senator Maria Cantwell, 2008-2009; Public Policy Manager, American Institute of Biological Sciences, 2009-2018; CEO and Co-Founder of a technology startup, 2017-2020; Married; one child.
Last Updated: 8/17/2020 12:08 PM