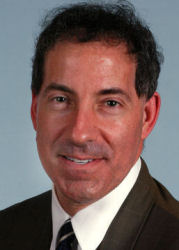 District

20

County

Montgomery

Committee Assignment(s)

Annapolis Info

122 James Senate Office Building
11 Bladen Street
Annapolis, MD 21401
Phone 301-858-3634
Toll-free in MD
Fax 301-858-3166

Interim Info

122 James Senate Office Building
11 Bladen Street
Annapolis, MD 21401
Phone 301-858-3634
Fax 301-858-3166

Contact

Party

Democrat
Legislation
Sponsorship Type Sort
Chamber Sort
1
2
1
2
1
2
1
2
1
2
1
2
1
2

Bill/Chapter (Cross/Chapter)

Title

Privileged Communications - Critical Incident Stress Management Services

Sponsorship Type

Primary

1
2
1
2
1
2
1
2
1
2
1
2
1
2
1
2
1
2
1
2
1
2
1
2
1
2

Bill/Chapter (Cross/Chapter)

Title

Criminal Law - Hazing - Penalty

Sponsorship Type

Primary

1
2
1
2
1
2

Bill/Chapter (Cross/Chapter)

Title

Citizens' United Shareholder Democracy and Protection Act

Sponsorship Type

Primary

1
2
1
2
1
2
1
2
1
2
1
2
1
2
1
2
1
2
1
2
1
2
1
2

Bill/Chapter (Cross/Chapter)

Title

Maryland Benefit Corporations - Purposes, Duties of Directors, and Liability

Sponsorship Type

Primary

1
2
1
2
1
2

Bill/Chapter (Cross/Chapter)

Title

Maryland Second Chance Act of 2014

Sponsorship Type

Primary

1
2
1
2
1
2

Bill/Chapter (Cross/Chapter)

Title

Maryland Consolidated Capital Bond Loan of 2013 - Montgomery County - Pyramid Atlantic Art Center Space at the Silver Spring Library

Sponsorship Type

Primary

1
2
1
2
2
2
2
2
2
2

Bill/Chapter (Cross/Chapter)

Title

Prevailing Wage Rates Reform Act of 2014

Sponsorship Type

Co-Sponsor

2
2
2
2
2
2
2
2

Bill/Chapter (Cross/Chapter)

Title

Criminal Procedure - Reports to Crimesolvers/Crimestoppers Organization - Inadmissibility and Confidentiality

Sponsorship Type

Co-Sponsor

2
2
2
2
2
2

Bill/Chapter (Cross/Chapter)

Title

Maryland Transit Administration - Audio Recordings - Requirements and Limitations

Sponsorship Type

Co-Sponsor

2
2
2
2
2
2
2
2
2
2
2
2
2
2
2
2
2
2

Bill/Chapter (Cross/Chapter)

Title

Criminal Law - Deadly Weapons on School Property - Public and Private Schools

Sponsorship Type

Co-Sponsor

2
2

Bill/Chapter (Cross/Chapter)

Title

Natural Gas - Hydraulic Fracturing - Prohibition

Sponsorship Type

Co-Sponsor

2
2
2
2

Bill/Chapter (Cross/Chapter)

Title

Labor and Employment - Maryland Wage and Hour Law - Payment of Wages

Sponsorship Type

Co-Sponsor

2
2

Bill/Chapter (Cross/Chapter)

Title

Sales and Use Tax - Exemption - Home Wheelchair Lifts and Stairlifts

Sponsorship Type

Co-Sponsor

2
2
2
2
2
2

Bill/Chapter (Cross/Chapter)

Title

Statewide Container Recycling Refund Program

Sponsorship Type

Co-Sponsor

2
2
2
2
2
2
2
2
2
2
2
2
2
2
2
2
2
2
2
2
2
2
2
2
2
2
2
2
2
2
2
2
2
2

Bill/Chapter (Cross/Chapter)

Title

Health Occupations - Child Abuse and Neglect - Training

Sponsorship Type

Co-Sponsor

2
2
2
2

Bill/Chapter (Cross/Chapter)

Title

Task Force to Study the Needs and Expenditures of State Programs

Sponsorship Type

Co-Sponsor

2
2
2
2
2
2
2
2
2
2
2
2
2
2
2
2

Bill/Chapter (Cross/Chapter)

Title

Maryland Health Benefit Exchange - Universal Health Care Program - Plan for Establishment

Sponsorship Type

Co-Sponsor

2
2
2
2
2
2
2
2
2
2
2
2
2
2
2
2
2
2
2
2
2
2
2
2
2
2
2
2
2
2
2
2
2
2
2
2
2
2
2
2
2
2
2
2
2
2
2
2
2
2
2
2
2
2
2
2
3
2
3
2
3
2
3
2
3
2
6
2
Bill/Chapter
(Cross/Chapter)
Title
Sponsorship Type
Sponsorship Type Sort
Chamber Sort
Current Status
Org Committees & Hearings
Opp Committees & Hearings
SB0224 (HB0364/CH0224)
State Prosecutor and Deputy State Prosecutor - Witness Immunity - Compulsory Testimony
Primary
1
2
Vetoed by the Governor (Duplicative)

SB0303 (HB0152)
Creation of a State Debt - Montgomery County - Inter-Generational Center Expansion
Primary
1
2
In the Senate - Hearing 3/08 at 10:00 a.m.

SB0304 (HB0317)
Creation of a State Debt - Montgomery County - University Gardens Senior Apartments
Primary
1
2
In the Senate - Hearing 3/08 at 10:00 a.m.

SB0409 (HB1197)
Health - Food Allergy Awareness
Primary
1
2
In the Senate - Conference Committee Appointed

SB0410 (HB0310)
Tanning Devices - Use by Minors - Prohibition
Primary
1
2
In the Senate - Unfavorable Report by Finance

SB0411 (HB0958)
Rape Survivor Family Protection Act
Primary
1
2
In the House - Hearing 3/26 at 1:00 p.m.

SB0460 /CH0170 (HB0781)
Criminal Law - Person in a Position of Authority - Sexual Offenses With a Minor
Primary
1
2
Approved by the Governor - Chapter 170

SB0461
Privileged Communications - Critical Incident Stress Management Services
Primary
1
2
In the Senate - Hearing 2/13 at 1:00 p.m.

SB0550 (HB0334)
Creation of a State Debt - Montgomery County - Pyramid Atlantic Art Center Space at the Silver Spring Library
Primary
1
2
In the Senate - Hearing 3/08 at 10:00 a.m.

SB0551 (HB0508)
Creation of a State Debt - Montgomery County - Black Box Theater
Primary
1
2
In the Senate - Hearing 3/08 at 10:00 a.m.

SB0640 (HB0666)
Motor Vehicles - Checkpoints - Prohibition on Targeting Motorcycles
Primary
1
2
In the Senate - Hearing 2/18 at 1:00 p.m.

SB0656 (HB0027/CH0212)
Correctional Services - Healthy Births for Incarcerated Women Act
Primary
1
2
In the House - First Reading House Rules and Executive Nominations

SB0658 (HB0880)
The Marijuana Taxation and Regulation Act
Primary
1
2
In the Senate - Hearing 2/25 at 1:00 p.m. (Judicial Proceedings)

SB0687 /CH0326 (HB1275)
Vehicle Laws - Manufacturers, Distributors, Factory Branches, and Affiliates - Relationship With Dealers
Primary
1
2
Approved by the Governor - Chapter 326

SB0688 (HB1350)
Fair Employment Preservation Act of 2014
Primary
1
2
In the House - Hearing 3/26 at 1:00 p.m.

SB0707 (HB0718)
Community Cleanup and Greening Act of 2014
Primary
1
2
In the Senate - Hearing 2/25 at 1:00 p.m. (Education, Health, and Environmental Affairs)

SB0708 (HB0274/CH0592)
Residential Property - Statute of Limitations for Certain Specialties and Motion for Certain Deficiency Judgments
Primary
1
2
Vetoed by the Governor (Duplicative)

SB0803 /CH0195 (HB0641/CH0196)
Courts and Judicial Proceedings - Communications Between Patient or Client and Health Care Professional - Exceptions to Privilege
Primary
1
2
Approved by the Governor - Chapter 195

SB0804 (HB1166)
Maryland Second Chance Act of 2014
Primary
1
2
In the Senate - Withdrawn by Sponsor

SB0805 /CH0342 (HB1052)
Maryland Uniform Collaborative Law Act
Primary
1
2
Approved by the Governor - Chapter 342

SB0806
Criminal Law - Hazing - Penalty
Primary
1
2
In the House - First Reading House Rules and Executive Nominations

SB0807 (HB1339)
Drivers' Licenses - Disorder, Disease, or Physical Disability - Identification, Disclosure, and Reporting
Primary
1
2
In the Senate - Hearing 2/28 at 1:00 p.m.

SB0808 (HB0052)
Vehicle Laws - Bicycles and Motor Scooters - Rules of the Road
Primary
1
2
In the Senate - Unfavorable Report by Judicial Proceedings

SB0809
Citizens' United Shareholder Democracy and Protection Act
Primary
1
2
In the Senate - Hearing 2/27 at 1:00 p.m.

SB0810 (HB0714/CH0237)
Criminal Law - Identity Fraud - Prohibitions
Primary
1
2
In the House - First Reading House Rules and Executive Nominations

SB0811 /CH0557 (HB1243/CH0558)
Corporations and Associations - Maryland Securities Act - Registration and Filing Exemptions
Primary
1
2
Approved by the Governor - Chapter 557

SB0812 (HB0550)
Child Support - Income Tax Refund Intercept - Priority of Requests and Information to Obligee
Primary
1
2
In the Senate - Hearing 2/27 at 1:00 p.m.

SB0813 /CH0343 (HB0529)
Motor Vehicle Administration - Drivers' Licenses and Identification Cards - Organ Donor Designation
Primary
1
2
Approved by the Governor - Chapter 343

SB0814 (HB0878/CH0430)
State Highway Administration - Compost and Compost-Based Products - Specification
Primary
1
2
In the House - First Reading House Rules and Executive Nominations

SB0913 (HB1369)
Ethics Law - Financial Disclosure Statement by Elected Local Official of Municipal Corporation - Confidential Information
Primary
1
2
In the Senate - Hearing 2/27 at 1:00 p.m.

SB0914 (HB1270)
Family Law - Protecting the Resources of Children in State Custody
Primary
1
2
In the Senate - Hearing 2/27 at 1:00 p.m.

SB0923 /CH0256 (HB0881/CH0240)
Medical Marijuana - Natalie M. LaPrade Medical Marijuana Commission
Primary
1
2
Approved by the Governor - Chapter 256

SB0924 (HB0912/CH0242)
Courts - Electronic Communications - Privacy
Primary
1
2
In the House - First Reading House Rules and Executive Nominations

SB0926 (HB0847)
Criminal Procedure - Government Drone Use - Limitations
Primary
1
2
In the Senate - Unfavorable Report by Judicial Proceedings

SB0927 (HB1323)
Supplemental Public School Construction Matching Fund Program
Primary
1
2
In the Senate - Hearing 3/12 at 1:00 p.m.

SB0978
Maryland Benefit Corporations - Purposes, Duties of Directors, and Liability
Primary
1
2
In the Senate - Rereferred to Judicial Proceedings

SB0979 (HB0729)
County and Municipal Street Lighting Investment Act
Primary
1
2
In the Senate - First Reading Senate Rules

SB1017 (HB1415/CH0261)
Chief Executive Officer or County Executive - Special Election to Fill a Vacancy in Office
Primary
1
2
In the House - First Reading House Rules and Executive Nominations

SB1056
Maryland Second Chance Act of 2014
Primary
1
2
In the House - First Reading House Rules and Executive Nominations

SB1066 /CH0369 (HB1181/CH0370)
Fairness in Negotiations Act and the Public School Labor Relations Board - Sunset Repeal and Reporting Requirements
Primary
1
2
Approved by the Governor - Chapter 369

SB1078 (HB1443)
Creation of a State Debt - Montgomery County - Silver Spring Volunteer Fire Department Station #16
Primary
1
2
In the Senate - Hearing 3/08 at 10:00 a.m.

SB1081
Maryland Consolidated Capital Bond Loan of 2013 - Montgomery County - Pyramid Atlantic Art Center Space at the Silver Spring Library
Primary
1
2
In the Senate - Hearing 3/18 at 1:00 p.m.

SJ0006 (HJ0007)
United States Constitutional Convention - Democracy Amendment
Primary
1
2
In the Senate - Second Reading Passed with Amendments

SB0143 (HB0353)
Income Tax - Military Retirement Income
Co-Sponsor
2
2
In the House - Hearing 3/25 at 1:00 p.m.

SB0165 (HB0117)
Education - Maryland School Assessment - Request for Waiver
Co-Sponsor
2
2
In the Senate - Hearing 2/12 at 1:00 p.m.

SB0187 (HB0780)
Creation of a State Debt - Montgomery County - Potomac Community Recreation Center
Co-Sponsor
2
2
In the Senate - Hearing 3/08 at 2:00 p.m.

SB0204
Prevailing Wage Rates Reform Act of 2014
Co-Sponsor
2
2
In the Senate - Hearing 2/27 at 1:00 p.m.

SB0208 (HB0236)
Maryland Collaborative Reproduction Act
Co-Sponsor
2
2
In the House - First Reading House Rules and Executive Nominations

SB0212 /CH0474 (HB1265)
Fairness for All Marylanders Act of 2014
Co-Sponsor
2
2
Approved by the Governor - Chapter 474

SB0232 /CH0281 (HB0727/CH0282)
Procurement - Prevailing Wage - Applicability
Co-Sponsor
2
2
Approved by the Governor - Chapter 281

SB0234
Criminal Procedure - Reports to Crimesolvers/Crimestoppers Organization - Inadmissibility and Confidentiality
Co-Sponsor
2
2
In the Senate - Unfavorable Report by Judicial Proceedings

SB0237 (HB0381)
Human Relations - Employment Discrimination - Protections for Interns
Co-Sponsor
2
2
In the Senate - Hearing 2/04 at 1:00 p.m.

SB0238 /CH0284 (HB0628/CH0285)
Board of Public Works - Relocatable Classrooms - Indoor Air Quality Requirements
Co-Sponsor
2
2
Approved by the Governor - Chapter 284

SB0239
Maryland Transit Administration - Audio Recordings - Requirements and Limitations
Co-Sponsor
2
2
In the Senate - Hearing 2/11 at 1:00 p.m.

SB0248 /CH0149
Criminal Law - Use of Handgun in Crime of Violence or Felony - Statute of Limitations
Co-Sponsor
2
2
Approved by the Governor - Chapter 149

SB0251 (HB0736)
Public Schools and Institutions of Higher Education - Artificial Trans Fat - Prohibition
Co-Sponsor
2
2
In the Senate - Withdrawn by Sponsor

SB0252 (HB0700)
Joint Committee on Fair Practices and State Personnel Oversight - Public Hearings on Workplace Bullying in State Agencies
Co-Sponsor
2
2
In the House - First Reading House Rules and Executive Nominations

SB0258 (HB0496)
Creation of a State Debt - Montgomery County - Ann L. Bronfman Center
Co-Sponsor
2
2
In the Senate - Hearing 3/10 at 9:30 a.m.

SB0270 (HB0358)
Law Enforcement Personnel - Training - Human Trafficking Offenses
Co-Sponsor
2
2
In the Senate - Unfavorable Report by Judicial Proceedings

SB0272 /CH0151 (HB0031)
Sentencing Procedures - Statement by Victim or Victim's Representative (Alex's Law)
Co-Sponsor
2
2
Approved by the Governor - Chapter 151

SB0323 (HB0751)
Creation of a State Debt - Montgomery County - Jewish Social Service Agency Montrose Office Renovation
Co-Sponsor
2
2
In the Senate - Hearing 3/10 at 9:30 a.m.

SB0352 (HB0495)
Creation of a State Debt - Montgomery County - Melvin J. Berman Hebrew Academy
Co-Sponsor
2
2
In the Senate - Withdrawn by Sponsor

SB0353
Criminal Law - Deadly Weapons on School Property - Public and Private Schools
Co-Sponsor
2
2
In the Senate - Hearing 2/26 at 1:00 p.m.

SB0360
Natural Gas - Hydraulic Fracturing - Prohibition
Co-Sponsor
2
2
In the Senate - Unfavorable Report by Education, Health, and Environmental Affairs

SB0367 (HB0584)
Drug Abuse Treatment Programs - Locations and Economic Impact Study
Co-Sponsor
2
2
In the Senate - Hearing 2/05 at 1:00 p.m.

SB0371
Labor and Employment - Maryland Wage and Hour Law - Payment of Wages
Co-Sponsor
2
2
In the Senate - Hearing 2/17 at 12:00 p.m.

SB0386
Sales and Use Tax - Exemption - Home Wheelchair Lifts and Stairlifts
Co-Sponsor
2
2
In the House - Hearing 3/18 at 1:00 p.m.

SB0392 (HB0750)
Creation of a State Debt - Montgomery County - Imagination Stage HVAC System
Co-Sponsor
2
2
In the Senate - Hearing 3/10 at 9:30 a.m.

SB0393 (HB0749)
Creation of a State Debt - Montgomery County - Bethesda Graceful Growing Together Community Center
Co-Sponsor
2
2
In the Senate - Hearing 3/10 at 9:30 a.m.

SB0394
Statewide Container Recycling Refund Program
Co-Sponsor
2
2
In the Senate - Hearing 2/20 at 1:00 p.m. (Finance)

SB0395 (HB1298)
Business Relief and Tax Fairness Act of 2014
Co-Sponsor
2
2
In the Senate - Hearing 2/12 at 1:00 p.m.

SB0419 /CH0498 (HB1242)
Libraries - Maryland Library for the Blind and Physically Handicapped - Funding
Co-Sponsor
2
2
Approved by the Governor - Chapter 498

SB0434 /CH0164 (HB0647)
Peace Orders and Protective Orders - Extensions
Co-Sponsor
2
2
Approved by the Governor - Chapter 164

SB0446 /CH0502 (HB0396/CH0503)
Department of Disabilities - Study of Accessibility Concepts in Computer Science, Information Systems, and Information Technology Programs in Higher Education
Co-Sponsor
2
2
Approved by the Governor - Chapter 502

SB0454 /CH0168 (HB0701/CH0420)
Criminal Law - Child Kidnapping for the Purpose of Committing a Sexual Crime - Penalty
Co-Sponsor
2
2
Approved by the Governor - Chapter 168

SB0487 (HB0574)
Motor Vehicle Liability Insurance - Replacement Parts for Damaged Motor Vehicles
Co-Sponsor
2
2
In the Senate - Hearing 2/18 at 1:00 p.m.

SB0493 (HB0738)
Economic Development - Commission on Maryland's Future
Co-Sponsor
2
2
In the Senate - Unfavorable Report by Finance

SB0539 (HB0539)
Task Force to Study the Implementation and Use of Body Cameras by Law Enforcement Officers
Co-Sponsor
2
2
In the Senate - Unfavorable Report by Judicial Proceedings

SB0542 (HB0294/CH0221)
Law Enforcement Officers - Entrance-Level and In-Service Training Requirements (Christopher's Law)
Co-Sponsor
2
2
Vetoed by the Governor (Duplicative)

SB0554 (HB0029)
Maryland Law Enforcement Trust Act
Co-Sponsor
2
2
In the Senate - Unfavorable Report by Judicial Proceedings

SB0563 (HB0983)
Creation of a State Debt - Montgomery County - Strathmore Hall Addition and Mansion Repairs
Co-Sponsor
2
2
In the Senate - Hearing 3/08 at 4:00 p.m.

SB0589 (HB0443)
Tobacco Taxes - Healthy Maryland Initiative
Co-Sponsor
2
2
In the Senate - Hearing 2/26 at 1:30 p.m. (Budget and Taxation)

SB0596 /CH0528 (HB0923/CH0529)
Income Tax Subtraction Modification - Mortgage Forgiveness Debt Relief - Extension
Co-Sponsor
2
2
Approved by the Governor - Chapter 528

SB0600 /CH0530 (HB0742/CH0531)
Regional Institution Strategic Enterprise Zone Program
Co-Sponsor
2
2
Approved by the Governor - Chapter 530

SB0601 /CH0532 (HB0741/CH0533)
Business and Economic Development - Maryland E-Nnovation Initiative Program
Co-Sponsor
2
2
Approved by the Governor - Chapter 532

SB0604 /CH0536 (HB0743/CH0537)
Income Tax Forms - Graphical Representation of General Fund Expenditures
Co-Sponsor
2
2
Approved by the Governor - Chapter 536

SB0607
Health Occupations - Child Abuse and Neglect - Training
Co-Sponsor
2
2
In the House - Unfavorable Report by Health and Government Operations

SB0626 (HB0853)
University System of Maryland - Pay It Forward Pilot Program and Tuition Freeze - Studies
Co-Sponsor
2
2
In the Senate - Hearing 3/05 at 2:30 p.m. (Budget and Taxation)

SB0628
Task Force to Study the Needs and Expenditures of State Programs
Co-Sponsor
2
2
In the Senate - Hearing 2/26 at 1:30 p.m.

SB0632 (HB0885)
Income Tax Credit - Student Loan Payments
Co-Sponsor
2
2
In the Senate - Hearing 2/26 at 1:30 p.m.

SB0641 /CH0067 (HB0625/CH0068)
Kathleen A. Mathias Oral Chemotherapy Improvement Act of 2014
Co-Sponsor
2
2
Approved by the Governor - Chapter 67

SB0644 /CH0069 (HB1260)
State Government - Open Data Policy - Council on Open Data
Co-Sponsor
2
2
Approved by the Governor - Chapter 69

SB0646 (HB1253)
State Health Plan - Licensed Hospice Programs - Certificate of Need Review
Co-Sponsor
2
2
In the House - Withdrawn by Sponsor

SB0649 (HB1394)
Creation of a State Debt - Montgomery County - The Writer's Center
Co-Sponsor
2
2
In the Senate - Hearing 3/08 at 4:00 p.m.

SB0650 (HB0587)
Creation of a State Debt - Montgomery County - Warner Manor
Co-Sponsor
2
2
In the Senate - Hearing 3/08 at 4:00 p.m.

SB0663 (HB0900)
Creation of a State Debt - Montgomery County - Homecrest House
Co-Sponsor
2
2
In the Senate - Hearing 3/10 at 9:30 a.m.

SB0667
Maryland Health Benefit Exchange - Universal Health Care Program - Plan for Establishment
Co-Sponsor
2
2
In the Senate - Hearing 3/05 at 1:00 p.m.

SB0675 (HB1117)
Creation of a State Debt - Montgomery County - MdBio STEM Education Equipment Project
Co-Sponsor
2
2
In the Senate - Hearing 3/08 at 2:00 p.m.

SB0691 (HB0418)
Public Funding and Small Donor Act for General Assembly Elections
Co-Sponsor
2
2
In the Senate - Hearing 2/27 at 1:00 p.m.

SB0695 (HB0792)
Maryland Medical Assistance Program - Dental Services for Postpartum Women - Coverage
Co-Sponsor
2
2
In the Senate - Hearing 2/19 at 1:00 p.m.

SB0698 /CH0191 (HB1161)
Criminal Procedure - Electronic Device Location Information - Order
Co-Sponsor
2
2
Approved by the Governor - Chapter 191

SB0699 /CH0192 (HB0289)
Automatic License Plate Readers and Captured Plate Data - Authorized Uses
Co-Sponsor
2
2
Approved by the Governor - Chapter 192

SB0701 /CH0329 (HB0798/CH0330)
Education - Children With Disabilities - Habilitative Services Information
Co-Sponsor
2
2
Approved by the Governor - Chapter 329

SB0713 /CH0550 (HB0916/CH0551)
Corporations and Real Estate Investment Trusts - Miscellaneous Provisions
Co-Sponsor
2
2
Approved by the Governor - Chapter 550

SB0727 (HB0198/CH0389)
Income Tax - Earned Income Credit - Refundable Amount
Co-Sponsor
2
2
In the House - Rereferred to Ways and Means

SB0733 (HB1149)
Public Utilities - Renewable Energy Portfolio Standards
Co-Sponsor
2
2
In the Senate - Hearing 3/04 at 1:00 p.m.

SB0734 (HB0747)
Renewable Energy Portfolio Standard - Qualifying Biomass
Co-Sponsor
2
2
In the Senate - Hearing 3/04 at 1:00 p.m.

SB0737 /CH0333 (HB1026/CH0334)
Labor and Employment - Unpaid Parental Leave - Birth or Adoption of a Child
Co-Sponsor
2
2
Approved by the Governor - Chapter 333

SB0741 (HB0756)
Income Tax Credit - Classroom Expenses for Teachers
Co-Sponsor
2
2
In the Senate - Hearing 3/06 at 1:00 p.m.

SB0745 (HB1122)
Shale Gas Drilling Safety Review Act of 2014
Co-Sponsor
2
2
In the Senate - Withdrawn by Sponsor

SB0749 (HB0490)
Education - Community Colleges - Collective Bargaining
Co-Sponsor
2
2
In the Senate - Hearing 3/06 at 1:00 p.m.

SB0753 (HB0968)
Labor and Employment - Maryland Earned Sick and Safe Leave Act
Co-Sponsor
2
2
In the Senate - Hearing 2/20 at 1:00 p.m.

SB0771 (HB1246/CH0450)
Motor Vehicles - Exceptional Milk Hauling Permit - Establishment
Co-Sponsor
2
2
Vetoed by the Governor (Duplicative)

SB0774 (HB0951/CH0625)
Department of Labor, Licensing, and Regulation - Workgroup on Public Works Contractor Occupational Safety and Health Prequalification Requirements
Co-Sponsor
2
2
In the House - First Reading House Rules and Executive Nominations

SB0778 (HB1191)
Health - General - Genetically Engineered Food - Labeling Requirements
Co-Sponsor
2
2
In the Senate - Hearing 3/11 at 1:00 p.m.

SB0779 (HB1198)
Education - Due Process Hearings for Children With Disabilities - Burden of Proof
Co-Sponsor
2
2
In the Senate - Hearing 2/26 at 1:00 p.m.

SB0786 (HB1192)
Electricity - Community Renewable Energy Generating System - Pilot Program
Co-Sponsor
2
2
In the Senate - Hearing 3/04 at 1:00 p.m.

SB0789 (HB1009)
Civil Actions - Noneconomic Damages - Catastrophic Injury
Co-Sponsor
2
2
In the Senate - Hearing 2/27 at 1:00 p.m.

SB0800 /CH0556 (HB1108)
Landlord and Tenant - Retaliatory Actions - Conditions for Relief
Co-Sponsor
2
2
Approved by the Governor - Chapter 556

SB0861 (HB0787)
Corrections - Isolated Confinement Study
Co-Sponsor
2
2
In the Senate - Unfavorable Report by Judicial Proceedings

SB0876 /CH0568 (HB0811/CH0569)
Education - Summer Career Academy Pilot Program
Co-Sponsor
2
2
Approved by the Governor - Chapter 568

SB0984 (HB0706)
Creation of a State Debt - Montgomery County - Silver Spring Learning Center Expansion
Co-Sponsor
2
2
In the Senate - Hearing 3/10 at 9:30 a.m.

SB1082 /CH0577 (HB1483/CH0578)
State Reformed Contributory Employees' and Teachers' Pension Systems - Prior Eligibility Service
Co-Sponsor
2
2
Approved by the Governor - Chapter 577

SJ0001 /JR0003 (HJ0002)
Rescission of Maryland's Ratification of the Corwin Amendment to the United States Constitution
Co-Sponsor
2
2
Signed by the President and the Speaker - Joint Resolution 3

SB0331 (HB0295/CH0262)
Maryland Minimum Wage Act of 2014
By Request - Administration
3
2
In the Senate - Hearing 2/17 at 12:00 p.m. (Finance)

SB0332 /CH0002 (HB0297)
Prekindergarten Expansion Act of 2014
By Request - Administration
3
2
Approved by the Governor - Chapter 2

SB0333 /CH0111 (HB0307/CH0112)
Peace Orders and Protective Orders - Burden of Proof
By Request - Administration
3
2
Approved by the Governor - Chapter 111

SB0334 /CH0113 (HB0309/CH0114)
Family Law - Domestic Violence - Permanent Final Protective Orders
By Request - Administration
3
2
Approved by the Governor - Chapter 113

SB0336 (HB0296/CH0465)
Natural Resources - Wildlands - Designation of New Wildlands
By Request - Administration
3
2
Vetoed by the Governor (Duplicative)

SB0254 (HB0365/CH0225)
Public Safety - Fire, Rescue, and Ambulance Funds - Distribution
By Request - Other
6
2
Vetoed by the Governor (Duplicative)
Denotes enacted legislation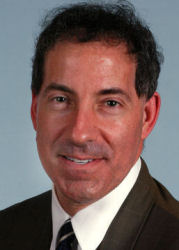 Tenure

First elected to the Senate in 2006. Member of the Senate since 2007.
Current Assignments

2012- Majority Whip

2007- Judicial Proceedings Committee

2007- Joint Committee on the Chesapeake and Atlantic Coastal Bays Critical Area

2007- Joint Committee on Federal Relations

2007- Joint Committee on Legislative Ethics

2011- Chair, Senate Select Committee No. 6, Montgomery County
Past Senate Service

Chair, Senate Special Committee on Ethics Reform, 2012-2014; Task Force to Study Court Decision Regarding Pit Bulls, 2012.
Public Service

Maryland Medical Marijuana Model Program Work Group, 2011-; Attorney General's Advisory Committee on Campaign Finance, 2010-2011; Vice Chair, Montgomery County Delegation, 2008-2011; Co-Chair, Maryland Clean Car and Energy Policy Task Force, 2007-2010; Education Committee, Southern Legislative Conference, 2008-; Maryland Commission on Capital Punishment, 2008; Delegate, Democratic Party National Convention, 2004-2008; State Advisory Council on Administrative Hearings, 2007-; Commission on Civic Literacy, 2007-; State Coordinator, Legislators' Back-to-School Program, National Conference of State Legislatures, 2007-; Chair, State Higher Education Labor Relations Board, 2001-2005; Redistricting Task Force, City of Takoma Park, 1990; Former Member, Hate Crimes Commission, Montgomery County; Former Member, Gun Policy Task Force, City of Takoma Park.
Memberships

Board of Directors, FairVote, The Center for Voting and Democracy, 2006; Massachusetts Bar Association; District of Columbia Bar Association; Maryland Bar Association.
Awards

Legislator of the Year Award, Maryland Access to Justice Commission, 2012; Young Leader, French-American Foundation, 2000-2002; Scholar-Teacher of the Year, American University, 2000-2001.
Biographical Information

Born, Washington, DC, December 13, 1962; Georgetown Day High School, 1979; Harvard College, B.A., Government, magna cum laude, 1983; Harvard Law School, J.D., magna cum laude, 1987 (Editor, Harvard Law Review); Benjamin A. Trustman Travelling Fellowship, 1983-84; Teaching Fellow, Harvard University Government Department, 1985-1987; Assistant Attorney General, Commonwealth of Massachusetts, 1987-1989; General Counsel, National Rainbow Coalition, 1989-1990; Professor of Law, The Washington College of Law, American University, 1990-; Associate Dean, Faculty and Academic Affairs, The Washington College of Law, American University, 1994-96; Founder and Director, Marshall-Brennan Fellowship Program, American University, 1999-; Visiting Professor, Institut D'Etudes Sciences Politique, Paris, France, 2003-04; Taught International Trade and Human Rights in Argentina and Chile, Summer 2005; Lecturer throughout France for the U.S. Embassy; Author; Married, Three children.
Last Updated: 10/15/2019 3:25 PM