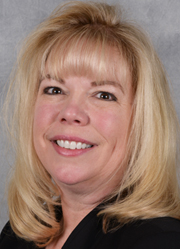 District

5

County

Carroll

Committee Assignment(s)

Annapolis Info

320 House Office Building
6 Bladen St.
Annapolis, MD 21401
Phone 410-841-3070 | 301-858-3070
Toll-free in MD

Interim Info

320 House Office Building
6 Bladen St.
Annapolis, MD 21401
Phone 410-841-3070 | 301-858-3070

Contact

Party

Republican
Legislation
Sponsorship Type Sort
Chamber Sort

Bill/Chapter (Cross/Chapter)

Title

Hunting and Fishing - Complimentary Licenses - Military and Veterans

Sponsorship Type

Primary

1
2
1
2
1
2

Bill/Chapter (Cross/Chapter)

Title

Department of General Services - Declaration and Disposal of Excess and Surplus Property - Government House Furnishings

Sponsorship Type

Co-Sponsor

2
2
2
2
2
2

Bill/Chapter (Cross/Chapter)

Title

Motor Fuel Tax Rates - Consumer Price Index Adjustment - Repeal

Sponsorship Type

Co-Sponsor

2
2
2
2
2
2

Bill/Chapter (Cross/Chapter)

Title

Taxpayer Protection Act - State Income Tax - Consumer Price Index Adjustments

Sponsorship Type

Co-Sponsor

2
2
2
2
2
2

Bill/Chapter (Cross/Chapter)

Title

State Property Tax - Homestead Property Tax Assessment Cap Reduction

Sponsorship Type

Co-Sponsor

2
2
2
2

Bill/Chapter (Cross/Chapter)

Title

Procurement - Prohibitions on Participation

Sponsorship Type

Co-Sponsor

2
2
2
2
2
2
2
2

Bill/Chapter (Cross/Chapter)

Title

Criminal Law - Assault in the Second Degree - Educators

Sponsorship Type

Co-Sponsor

2
2
2
2

Bill/Chapter (Cross/Chapter)

Title

Protection of Persons and Property - Criminal Immunity

Sponsorship Type

Co-Sponsor

2
2
2
2

Bill/Chapter (Cross/Chapter)

Title

Police Training Commission - Training Requirements - Human Trafficking

Sponsorship Type

Co-Sponsor

2
2
2
2

Bill/Chapter (Cross/Chapter)

Title

Education - Maryland High School Diploma - Civics Test Requirement

Sponsorship Type

Co-Sponsor

2
2
2
2

Bill/Chapter (Cross/Chapter)

Title

Public Safety - Regulated Firearms - Disqualifying Crime

Sponsorship Type

Co-Sponsor

2
2
2
2
2
2
2
2
2
2
2
2
2
2

Bill/Chapter (Cross/Chapter)

Title

Public Safety - Honorably Discharged Veterans - Handgun License

Sponsorship Type

Co-Sponsor

2
2
2
2
2
2

Bill/Chapter (Cross/Chapter)

Title

Income Tax - Expensing of Business Property and Bonus Depreciation

Sponsorship Type

Co-Sponsor

2
2
2
2
2
2
2
2

Bill/Chapter (Cross/Chapter)

Title

Handgun Permits - Qualifications - Former and Retired Law Enforcement Officers

Sponsorship Type

Co-Sponsor

2
2
2
2
2
2

Bill/Chapter (Cross/Chapter)

Title

Property Tax - Homeowner's Tax Credit - Computation and Eligibility

Sponsorship Type

Co-Sponsor

2
2
2
2
2
2
2
2
2
2
2
2

Bill/Chapter (Cross/Chapter)

Title

Sales and Use Tax - Tax-Free Periods - University and College Textbooks

Sponsorship Type

Co-Sponsor

2
2

Bill/Chapter (Cross/Chapter)

Title

Health Occupations - Health Care Practitioners - Exemption From Participation in Aid in Dying

Sponsorship Type

Co-Sponsor

2
2

Bill/Chapter (Cross/Chapter)

Title

Personal Property Tax - Investments in Maryland

Sponsorship Type

Co-Sponsor

2
2
2
2

Bill/Chapter (Cross/Chapter)

Title

Retire in Maryland Act of 2016

Sponsorship Type

Co-Sponsor

2
2

Bill/Chapter (Cross/Chapter)

Title

Humane Adoption of Companion Animals Used in Research Act of 2016

Sponsorship Type

Co-Sponsor

2
2
2
2
2
2
2
2
2
2

Bill/Chapter (Cross/Chapter)

Title

General Provisions - Commemorative Days - Watermen's Day

Sponsorship Type

Co-Sponsor

2
2

Bill/Chapter (Cross/Chapter)

Title

Education - Public School Holidays - Veterans' Day

Sponsorship Type

Co-Sponsor

2
2

Bill/Chapter (Cross/Chapter)

Title

General Provisions - Commemorative Days - Farmers' Day

Sponsorship Type

Co-Sponsor

2
2
2
2
2
2
2
2
2
2

Bill/Chapter (Cross/Chapter)

Title

General Provisions - Commemorative Days - Equestrian Day

Sponsorship Type

Co-Sponsor

2
2

Bill/Chapter (Cross/Chapter)

Title

Senatorial and Delegate Scholarships - Use of Funds at Out-of-State Institutions of Higher Education

Sponsorship Type

Co-Sponsor

2
2

Bill/Chapter (Cross/Chapter)

Title

Vehicle Laws - Cats and Dogs Left Unattended - Authorized Removal

Sponsorship Type

Co-Sponsor

2
2

Bill/Chapter (Cross/Chapter)

Title

Nursing Homes - Health Care Quality Account - Adoption and Use of Electronic Health Records

Sponsorship Type

Co-Sponsor

2
2
2
2

Bill/Chapter (Cross/Chapter)

Title

Criminal Law - Smoking Marijuana in a Public Place - Prohibition

Sponsorship Type

Co-Sponsor

2
2
2
2

Bill/Chapter (Cross/Chapter)

Title

Marijuana - Smoking or Consuming in a Vehicle or Vessel - Prohibition

Sponsorship Type

Co-Sponsor

2
2
2
2
2
2

Bill/Chapter (Cross/Chapter)

Title

Hospitals - Substance Use Treatment Demonstration Program - Requirements

Sponsorship Type

Co-Sponsor

2
2

Bill/Chapter (Cross/Chapter)

Title

Sales and Use Tax - Casual and Isolated Sales - Exemption Amount

Sponsorship Type

Co-Sponsor

2
2

Bill/Chapter (Cross/Chapter)

Title

Labor and Employment - Number of Employees Granted H-1B or L-1 Visa - Disclosure

Sponsorship Type

Co-Sponsor

2
2
2
2
2
2
2
2
2
2
2
2

Bill/Chapter (Cross/Chapter)

Title

Income Tax - Rates

Sponsorship Type

Co-Sponsor

2
2

Bill/Chapter (Cross/Chapter)

Title

Criminal Law - Sentencing - Subsequent Offenders (Career Criminal Truth in Sentencing Act)

Sponsorship Type

Co-Sponsor

2
2

Bill/Chapter (Cross/Chapter)

Title

Corporate Income Tax - Rate Reduction

Sponsorship Type

Co-Sponsor

2
2
2
2
2
2

Bill/Chapter (Cross/Chapter)

Title

Education - PARCC Testing - Exemption for Children With Disabilities (Ben's Rule)

Sponsorship Type

Co-Sponsor

2
2

Bill/Chapter (Cross/Chapter)

Title

Public Safety - Handgun Permits - Correctional Officer

Sponsorship Type

Co-Sponsor

2
2

Bill/Chapter (Cross/Chapter)

Title

General Provisions - Commemorative Days - K9 Veterans Day

Sponsorship Type

Co-Sponsor

2
2
2
2
2
2

Bill/Chapter (Cross/Chapter)

Title

Hunting and Fishing - Complimentary Licenses - Purple Heart Recipients

Sponsorship Type

Co-Sponsor

2
2
2
2
2
2
2
2
2
2
2
2

Bill/Chapter (Cross/Chapter)

Title

Public Safety - Handgun Permits - Application Report

Sponsorship Type

Co-Sponsor

2
2

Bill/Chapter (Cross/Chapter)

Title

Estates and Trusts - Notice Requirement - Method of Delivery

Sponsorship Type

Co-Sponsor

2
2
2
2
2
2
2
2
2
2
2
2

Bill/Chapter (Cross/Chapter)

Title

Transportation - Motor Fuel Tax and Highway User Revenue - Increased Local Share

Sponsorship Type

Co-Sponsor

2
2
2
2

Bill/Chapter (Cross/Chapter)

Title

State Government - Legislation Impacting Local Government Land Use Decisions - Economic Impact Analyses

Sponsorship Type

Co-Sponsor

2
2
2
2

Bill/Chapter (Cross/Chapter)

Title

Criminal Procedure - Expungement - Common Law Battery

Sponsorship Type

Co-Sponsor

2
2
2
2

Bill/Chapter (Cross/Chapter)

Title

Commercial Drivers' Licenses - Cancellations and Downgrades (Driving Privilege Preservation Act of 2016)

Sponsorship Type

Co-Sponsor

2
2
2
2

Bill/Chapter (Cross/Chapter)

Title

Public Safety - Handgun Permits - Expiration

Sponsorship Type

Co-Sponsor

2
2
2
2

Bill/Chapter (Cross/Chapter)

Title

Property Tax Credit - Disabled Law Enforcement Officers and Rescue Workers - Acquisition of Dwelling

Sponsorship Type

Co-Sponsor

2
2
2
2
2
2

Bill/Chapter (Cross/Chapter)

Title

Public Schools - Post-Labor Day Start Date

Sponsorship Type

Co-Sponsor

2
2

Bill/Chapter (Cross/Chapter)

Title

Commencement of Life of the Human Person at Conception

Sponsorship Type

Co-Sponsor

2
2
3
2
3
2
3
2

Bill/Chapter (Cross/Chapter)

Title

Maryland Education Credit

Sponsorship Type

By Request - Administration

3
2
3
2
3
2
3
2
3
2
3
2
3
2
3
2
3
2
3
2
5
2
5
2
Bill/Chapter
(Cross/Chapter)
Title
Sponsorship Type
Sponsorship Type Sort
Chamber Sort
Current Status
Org Committees & Hearings
Opp Committees & Hearings
HB1374
Hunting and Fishing - Complimentary Licenses - Military and Veterans
Primary
1
2
In the House - Unfavorable Report by Environment and Transportation

HB1428 (SB0748)
Sustainable Growth and Agricultural Preservation Act - Application
Primary
1
2
In the House - Unfavorable Report by Environment and Transportation

HB1459 (SB0440)
Prevailing Wage - Career and Technology Centers or STEM and STEAM Classrooms (Student Preparedness Act of 2016)
Primary
1
2
In the House - Unfavorable Report by Economic Matters

HB0005
Department of General Services - Declaration and Disposal of Excess and Surplus Property - Government House Furnishings
Co-Sponsor
2
2
In the Senate - Unfavorable Report by Education, Health, and Environmental Affairs

HB0068 (SB0006)
Criminal Law - Impersonating a Military Member - Penalties (Stolen Valor Act of 2016)
Co-Sponsor
2
2
In the House - Unfavorable Report by Judiciary

HB0091 /CH0389 (SB0442/CH0388)
General Provisions - Commemorative Days - National Healthcare Decisions Day
Co-Sponsor
2
2
Approved by the Governor - Chapter 389

HB0116
Motor Fuel Tax Rates - Consumer Price Index Adjustment - Repeal
Co-Sponsor
2
2
In the House - Hearing 2/10 at 1:00 p.m.

HB0119 /CH0094
State Board of Physicians - Licensing Exemption - Physicians With Traveling Athletic and Sports Teams
Co-Sponsor
2
2
Approved by the Governor - Chapter 94

HB0158 (SB0299)
Income Tax Subtraction Modification - Retirement Income (Fairness in Taxation for Retirees Act)
Co-Sponsor
2
2
In the House - Hearing 2/02 at 2:00 p.m.

HB0159
Taxpayer Protection Act - State Income Tax - Consumer Price Index Adjustments
Co-Sponsor
2
2
In the House - Hearing 2/02 at 2:00 p.m.

HB0160 (SB0301)
Income Tax - Personal Exemptions - Inflation Adjustment
Co-Sponsor
2
2
In the House - Hearing 2/02 at 2:00 p.m.

HB0161 (SB0300)
Income Tax - Standard Deduction - Inflation Adjustment
Co-Sponsor
2
2
In the House - Hearing 2/02 at 2:00 p.m.

HB0170
State Property Tax - Homestead Property Tax Assessment Cap Reduction
Co-Sponsor
2
2
In the House - Hearing 2/10 at 1:00 p.m.

HB0185 /CH0099
State Board of Physicians - Licensed Physicians - Continuing Education Requirements
Co-Sponsor
2
2
Approved by the Governor - Chapter 99

HB0195
Procurement - Prohibitions on Participation
Co-Sponsor
2
2
In the Senate - Third Reading Passed with Amendments (46-0)

HB0209 (SB1146)
Education - State Grant to Counties With Declining Student Enrollment
Co-Sponsor
2
2
In the House - Withdrawn by Sponsor

HB0217 /CH0255
Open Meetings Act - Requirements for Agendas
Co-Sponsor
2
2
Approved by the Governor - Chapter 255

HB0219 (SB0527)
Criminal Law - Human Trafficking - Adult Victim - Penalty
Co-Sponsor
2
2
In the House - Withdrawn by Sponsor

HB0222
Criminal Law - Assault in the Second Degree - Educators
Co-Sponsor
2
2
In the House - Unfavorable Report by Judiciary

HB0250 (SB0528)
General Provisions - Open Meetings Act - Required Training and Certificate of Compliance
Co-Sponsor
2
2
In the House - Hearing 2/24 at 1:00 p.m.

HB0252
Protection of Persons and Property - Criminal Immunity
Co-Sponsor
2
2
In the House - Unfavorable Report by Judiciary

HB0280 /CH0453 (SB0931/CH0452)
Birth Certificates - Homeless Individuals - Prohibition on Collection of Fee
Co-Sponsor
2
2
Approved by the Governor - Chapter 453

HB0292
Police Training Commission - Training Requirements - Human Trafficking
Co-Sponsor
2
2
In the House - Unfavorable Report by Judiciary

HB0312 /CH0618 (SB0208)
Public Safety - Renewal of Handgun Permits - Fingerprinting
Co-Sponsor
2
2
Approved by the Governor - Chapter 618

HB0324
Education - Maryland High School Diploma - Civics Test Requirement
Co-Sponsor
2
2
In the House - Hearing 2/11 at 1:00 p.m.

HB0349 /CH0717 (SB1162)
Baltimore County - Education - Career Exploration and Development Activities - Coffee (Java Act)
Co-Sponsor
2
2
Enacted under Article II, Section 17(c) of the Maryland Constitution - Chapter 717

HB0367
Public Safety - Regulated Firearms - Disqualifying Crime
Co-Sponsor
2
2
In the House - Hearing 3/15 at 1:00 p.m.

HB0369 (SB0403)
Handgun Permits - Universal Recognition
Co-Sponsor
2
2
In the House - Hearing 3/15 at 1:00 p.m.

HB0375 (SB0184)
Public Safety - Permit to Carry, Wear, or Transport a Handgun - Qualifications
Co-Sponsor
2
2
In the House - Hearing 3/15 at 1:00 p.m.

HB0377 (SB0513)
Maryland No-Fault Birth Injury Fund
Co-Sponsor
2
2
In the House - Hearing 2/12 at 1:00 p.m. (Health and Government Operations and Judiciary)

HB0389 /CH0103
Chesapeake and Atlantic Coastal Bays Critical Area Protection Program - Intrafamily Transfers
Co-Sponsor
2
2
Approved by the Governor - Chapter 103

HB0390 (SB0425/CH0387)
Maryland Income Tax Refunds - Warrant Intercept Program - Statewide
Co-Sponsor
2
2
In the Senate - Rereferred to Budget and Taxation

HB0391 (SB0020)
State Government - Display of the POW/MIA Flag on State Building Grounds
Co-Sponsor
2
2
In the House - Hearing 2/17 at 1:00 p.m.

HB0398
Public Safety - Honorably Discharged Veterans - Handgun License
Co-Sponsor
2
2
In the House - Hearing 3/15 at 1:00 p.m.

HB0399 /CH0451 (SB0926/CH0450)
Lyme Disease - Laboratory Test - Required Notice
Co-Sponsor
2
2
Approved by the Governor - Chapter 451

HB0413 /CH0265
Maryland General Assembly - Pilot Program on Closed Captioning for Video Streaming
Co-Sponsor
2
2
Approved by the Governor - Chapter 265

HB0424
Income Tax - Expensing of Business Property and Bonus Depreciation
Co-Sponsor
2
2
In the House - Hearing 2/16 at 1:00 p.m.

HB0431 /CH0039 (SB0355)
Maryland Achieving a Better Life Experience (ABLE) Program - Establishment
Co-Sponsor
2
2
Approved by the Governor - Chapter 39

HB0436 (SB0468)
Vehicle Laws - Speed Monitoring, Work Zone Speed Control, and Traffic Control Signal Monitoring Systems - Repeal
Co-Sponsor
2
2
In the House - Unfavorable Report by Environment and Transportation

HB0437 /CH0147 (SB0537)
Department of Health and Mental Hygiene - Prescription Drug Monitoring Program - Modifications
Co-Sponsor
2
2
Approved by the Governor - Chapter 147

HB0466
Handgun Permits - Qualifications - Former and Retired Law Enforcement Officers
Co-Sponsor
2
2
In the House - Hearing 3/15 at 1:00 p.m.

HB0470 /CH0106 (SB0825)
Health Occupations - Dental Hygienists - Administration of Nitrous Oxide
Co-Sponsor
2
2
Approved by the Governor - Chapter 106

HB0471 (SB0622)
Income Tax - Angel Investor Tax Credit Program
Co-Sponsor
2
2
In the House - Hearing 2/16 at 1:00 p.m.

HB0483
Property Tax - Homeowner's Tax Credit - Computation and Eligibility
Co-Sponsor
2
2
In the House - Hearing 2/24 at 1:00 p.m.

HB0488 /CH0487
Property Tax - Property Transferred to New Owner - Appeals
Co-Sponsor
2
2
Approved by the Governor - Chapter 487

HB0489 /CH0321
Termination of Maryland Health Insurance Plan, Transfer of Senior Prescription Drug Assistance Program, and Funding for State Reinsurance Program
Co-Sponsor
2
2
Approved by the Governor - Chapter 321

HB0494 /CH0267
Agriculture - Animal Shelters - Uniform Standards of Operation and Care (Animal Shelters Standards Act of 2016)
Co-Sponsor
2
2
Approved by the Governor - Chapter 267

HB0511 /CH0058 (SB0252/CH0057)
Maryland Medical Assistance Program - Former Foster Care Adolescents - Dental Care
Co-Sponsor
2
2
Approved by the Governor - Chapter 58

HB0526 (SB0747)
Community Colleges - Small Community Colleges - Funding
Co-Sponsor
2
2
In the House - Unfavorable Report by Appropriations

HB0544
Sales and Use Tax - Tax-Free Periods - University and College Textbooks
Co-Sponsor
2
2
In the House - Hearing 2/23 at 1:00 p.m.

HB0568
Health Occupations - Health Care Practitioners - Exemption From Participation in Aid in Dying
Co-Sponsor
2
2
In the House - Withdrawn by Sponsor

HB0572
Personal Property Tax - Investments in Maryland
Co-Sponsor
2
2
In the House - Hearing 3/02 at 2:30 p.m.

HB0583 (SB0283/CH0546)
Criminal Law - Cruelty to Animals - Implement of Dogfighting
Co-Sponsor
2
2
In the Senate - First Reading Judicial Proceedings

HB0586
Retire in Maryland Act of 2016
Co-Sponsor
2
2
In the House - Hearing 2/23 at 1:00 p.m.

HB0594
Humane Adoption of Companion Animals Used in Research Act of 2016
Co-Sponsor
2
2
In the Senate - Hearing 3/29 at 1:00 p.m.

HB0595 (SB0497)
Behavioral Health Community Providers - Keep the Door Open Act
Co-Sponsor
2
2
In the Senate - First Reading Senate Rules

HB0603 (SB0749)
Pain-Capable Unborn Child Protection Act
Co-Sponsor
2
2
In the House - Hearing 3/11 at 1:00 p.m.

HB0604 (SB0291)
Public Health - Mobile Food Service Facilities - Licensing and Inspection by Counties
Co-Sponsor
2
2
In the House - Hearing 2/16 at 1:00 p.m.

HB0609 (SB0650)
Prevailing Wage - Basis for Rate Determination - Survey Data
Co-Sponsor
2
2
In the House - Unfavorable Report by Economic Matters

HB0614
General Provisions - Commemorative Days - Watermen's Day
Co-Sponsor
2
2
In the House - Hearing 3/15 at 1:00 p.m.

HB0626
Education - Public School Holidays - Veterans' Day
Co-Sponsor
2
2
In the House - Hearing 2/25 at 1:00 p.m.

HB0638
General Provisions - Commemorative Days - Farmers' Day
Co-Sponsor
2
2
In the House - Hearing 3/15 at 1:00 p.m.

HB0639 /CH0109
Health Insurance - Provider Claims - Payment by Credit Card or Electronic Funds Transfer Payment Method
Co-Sponsor
2
2
Approved by the Governor - Chapter 109

HB0644 (SB0691)
Public Health - Provision of Life-Preserving Health Care Services (Vulnerable Protection Act)
Co-Sponsor
2
2
In the House - Hearing 3/15 at 1:00 p.m.

HB0657 /CH0273 (SB0794/CH0427)
Education - Prekindergarten and Kindergarten Assessments - Administration
Co-Sponsor
2
2
Approved by the Governor - Chapter 273

HB0658 (SB0340)
Carroll County - Property Tax Credit - The Bucs Club
Co-Sponsor
2
2
In the House - Hearing cancelled

HB0660
General Provisions - Commemorative Days - Equestrian Day
Co-Sponsor
2
2
In the House - Hearing 3/15 at 1:00 p.m.

HB0673
Senatorial and Delegate Scholarships - Use of Funds at Out-of-State Institutions of Higher Education
Co-Sponsor
2
2
In the House - Hearing 2/25 at 1:00 p.m.

HB0679
Vehicle Laws - Cats and Dogs Left Unattended - Authorized Removal
Co-Sponsor
2
2
In the House - Unfavorable Report by Environment and Transportation

HB0714
Nursing Homes - Health Care Quality Account - Adoption and Use of Electronic Health Records
Co-Sponsor
2
2
In the House - Withdrawn by Sponsor

HB0724 /CH0724 (SB0462)
Public Health - Copies of Medical Records - Fees
Co-Sponsor
2
2
Enacted under Article II, Section 17(c) of the Maryland Constitution - Chapter 724

HB0777
Criminal Law - Smoking Marijuana in a Public Place - Prohibition
Co-Sponsor
2
2
In the Senate - Hearing 3/30 at 1:00 p.m.

HB0803 /CH0123
Life Insurance - Freedom to Travel Act
Co-Sponsor
2
2
Approved by the Governor - Chapter 123

HB0809
Marijuana - Smoking or Consuming in a Vehicle or Vessel - Prohibition
Co-Sponsor
2
2
In the House - Unfavorable Report by Judiciary

HB0830 (SB0538)
Dental Hygienists - Scope of Practice - Authority to Practice Under General Supervision of Licensed Dentists (Oral Health Access for Underserved Marylanders Act)
Co-Sponsor
2
2
In the House - Withdrawn by Sponsor

HB0898 /CH0498
Property Tax Credit - Elderly Individuals and Veterans
Co-Sponsor
2
2
Approved by the Governor - Chapter 498

HB0908
Hospitals - Substance Use Treatment Demonstration Program - Requirements
Co-Sponsor
2
2
In the Senate - First Reading Senate Rules

HB0932
Sales and Use Tax - Casual and Isolated Sales - Exemption Amount
Co-Sponsor
2
2
In the House - Hearing 3/04 at 1:00 p.m.

HB0950
Labor and Employment - Number of Employees Granted H-1B or L-1 Visa - Disclosure
Co-Sponsor
2
2
In the House - Hearing 3/08 at 1:00 p.m.

HB0955 (SB0267)
Public Schools - Voluntary Nonsectarian Prayer at School-Sponsored Student Events
Co-Sponsor
2
2
In the House - Hearing 2/26 at 1:00 p.m.

HB0960 /CH0439 (SB0853/CH0438)
Guardians of Property and Custodians - Authority to Fund Certain Trusts and Accounts
Co-Sponsor
2
2
Approved by the Governor - Chapter 439

HB0984 /CH0330 (SB0017/CH0329)
Open Meetings Act - Retention of Minutes and Recordings - Revision
Co-Sponsor
2
2
Approved by the Governor - Chapter 330

HB1019 (SB0229)
Firearms - Handgun Qualification License - Live-Fire Component
Co-Sponsor
2
2
In the House - Hearing 3/15 at 1:00 p.m.

HB1121 (SB0012)
Health Care Facilities - Closures or Partial Closures of Hospitals - County Board of Health Approval
Co-Sponsor
2
2
In the House - Hearing 3/10 at 1:00 p.m.

HB1166
Income Tax - Rates
Co-Sponsor
2
2
In the House - Hearing 3/08 at 1:00 p.m.

HB1173
Criminal Law - Sentencing - Subsequent Offenders (Career Criminal Truth in Sentencing Act)
Co-Sponsor
2
2
In the House - Unfavorable Report by Judiciary

HB1177
Corporate Income Tax - Rate Reduction
Co-Sponsor
2
2
In the House - Hearing 3/01 at 1:00 p.m.

HB1181 /CH0303 (SB0939)
Maryland Medical Assistance Program - Determinations of Eligibility for Long-Term Care Services - Reports and Meetings
Co-Sponsor
2
2
Approved by the Governor - Chapter 303

HB1193 (SB0067)
State Government - Administrative Procedure Act - Effective Date of Adopted Regulations
Co-Sponsor
2
2
In the Senate - First Reading Education, Health, and Environmental Affairs

HB1204
Education - PARCC Testing - Exemption for Children With Disabilities (Ben's Rule)
Co-Sponsor
2
2
In the House - Hearing 3/10 at 1:00 p.m.

HB1207
Public Safety - Handgun Permits - Correctional Officer
Co-Sponsor
2
2
In the House - Hearing 3/15 at 1:00 p.m.

HB1216
General Provisions - Commemorative Days - K9 Veterans Day
Co-Sponsor
2
2
In the House - Hearing 3/15 at 1:00 p.m.

HB1217 /CH0505 (SB0899)
Maryland Medical Assistance Program - Specialty Mental Health and Substance Use Disorder Services - Parity
Co-Sponsor
2
2
Approved by the Governor - Chapter 505

HB1229 (SB0913)
Estates and Trusts - Elective Share of Surviving Spouse
Co-Sponsor
2
2
In the Senate - First Reading Judicial Proceedings

HB1249
Hunting and Fishing - Complimentary Licenses - Purple Heart Recipients
Co-Sponsor
2
2
In the House - Conference Committee Appointed

HB1277 /CH0377 (SB0336/CH0376)
Hospitals - Designation of Lay Caregivers
Co-Sponsor
2
2
Approved by the Governor - Chapter 377

HB1300 (SB0896)
Task Force to Study Long-Term Care Insurance Premiums
Co-Sponsor
2
2
In the Senate - Hearing 3/31 at 1:00 p.m.

HB1303 /CH0410 (SB0600/CH0409)
Freestanding Birthing Centers - Use of Ultrasound Imaging
Co-Sponsor
2
2
Approved by the Governor - Chapter 410

HB1318 /CH0309 (SB0929)
Health Benefit Plans - Network Access Standards and Provider Network Directories
Co-Sponsor
2
2
Approved by the Governor - Chapter 309

HB1319 (SB0620/CH0415)
Commemorative Weeks - Chesapeake Bay Awareness Week
Co-Sponsor
2
2
In the Senate - First Reading Senate Rules

HB1326
Public Safety - Handgun Permits - Application Report
Co-Sponsor
2
2
In the House - Hearing 3/15 at 1:00 p.m.

HB1336
Estates and Trusts - Notice Requirement - Method of Delivery
Co-Sponsor
2
2
In the Senate - Hearing 3/31 at 1:00 p.m.

HB1350 (SB0707/CH0420)
Freestanding Medical Facilities - Certificate of Need, Rates, and Definition
Co-Sponsor
2
2
In the Senate - Recommitted to Finance (Senator Middleton)

HB1365 (SB0621)
Landlord and Tenant - Military Personnel - Limitation on Liability for Rent
Co-Sponsor
2
2
In the Senate - First Reading Judicial Proceedings

HB1383 (SB1018)
Health Insurance - Specialty Drugs - Participating Pharmacies
Co-Sponsor
2
2
In the House - Withdrawn by Sponsor

HB1385 /CH0510
Public Health - Advance Directives - Procedures, Information Sheet, and Use of Electronic Advance Directives
Co-Sponsor
2
2
Approved by the Governor - Chapter 510

HB1387 /CH0709 (SB1054/CH0708)
Commercial Northern Snakehead Bowfishing License - Establishment
Co-Sponsor
2
2
Enacted under Article II, Section 17(c) of the Maryland Constitution - Chapter 709

HB1388
Transportation - Motor Fuel Tax and Highway User Revenue - Increased Local Share
Co-Sponsor
2
2
In the House - Hearing 3/10 at 1:00 p.m.

HB1411 /CH0711 (SB1094/CH0710)
Health - Recovery Residences - Certification
Co-Sponsor
2
2
Enacted under Article II, Section 17(c) of the Maryland Constitution - Chapter 711

HB1413
State Government - Legislation Impacting Local Government Land Use Decisions - Economic Impact Analyses
Co-Sponsor
2
2
In the House - Hearing 2/29 at 1:00 p.m.

HB1422 (SB0739)
Integrated Community Oncology Reporting Program
Co-Sponsor
2
2
In the House - Withdrawn by Sponsor

HB1436
Criminal Procedure - Expungement - Common Law Battery
Co-Sponsor
2
2
In the House - Hearing 3/08 at 1:00 p.m.

HB1447 (SB0032)
State Government - Veterans Affairs - Maryland Prisoner of War Medal
Co-Sponsor
2
2
In the House - Hearing 3/09 at 1:00 p.m.

HB1461
Commercial Drivers' Licenses - Cancellations and Downgrades (Driving Privilege Preservation Act of 2016)
Co-Sponsor
2
2
Veto sustained (0-135)

HB1462 /CH0688 (SB0614/CH0687)
Veterinarians, Pharmacies, and Pharmacists - Dispensing Compounded Preparations for Use by Nonfarm Animals
Co-Sponsor
2
2
Enacted under Article II, Section 17(c) of the Maryland Constitution - Chapter 688

HB1522
Public Safety - Handgun Permits - Expiration
Co-Sponsor
2
2
In the House - Hearing 4/06 at 1:00 p.m.

HB1537 /CH0313
Procurement - Priority of Purchasing Preferences - Individual With Disability Owned Business
Co-Sponsor
2
2
Approved by the Governor - Chapter 313

HB1571
Property Tax Credit - Disabled Law Enforcement Officers and Rescue Workers - Acquisition of Dwelling
Co-Sponsor
2
2
In the House - First Reading House Rules and Executive Nominations

HB1618 (SB1144)
Cigarette Restitution Fund - Establishment of Behavioral Health Treatment Account and Funding for Substance Use Treatment Services
Co-Sponsor
2
2
In the Senate - Third Reading Passed with Amendments (44-0)

HB1624 /CH0526 (SB1104/CH0525)
Transportation - Highways - Heroes Highway
Co-Sponsor
2
2
Approved by the Governor - Chapter 526

HJ0005
Public Schools - Post-Labor Day Start Date
Co-Sponsor
2
2
In the House - Hearing 2/29 at 1:00 p.m.

HJ0007
Commencement of Life of the Human Person at Conception
Co-Sponsor
2
2
In the House - Hearing 2/29 at 1:00 p.m.

HB0449 (SB0375)
Relief From Budget Mandates
By Request - Administration
3
2
In the House - Hearing 3/08 at 1:00 p.m.

HB0450 (SB0386)
Tax Credits - Manufacturing Empowerment Zones
By Request - Administration
3
2
In the House - Hearing 2/23 at 1:00 p.m.

HB0452 (SB0384)
Earned Income Tax Credit - Expansion
By Request - Administration
3
2
In the Senate - Third Reading Passed with Amendments (38-8)

HB0453
Maryland Education Credit
By Request - Administration
3
2
In the House - Hearing 3/07 at 1:00 p.m.

HB0455 (SB0387)
Income Tax Exemption Amount - Elderly Individuals
By Request - Administration
3
2
In the House - Hearing 2/25 at 1:00 p.m.

HB0456 (SB0382)
Prescription Drug Monitoring Program - Revisions
By Request - Administration
3
2
In the House - Hearing 2/18 at 1:00 p.m.

HB0457 (SB0385)
Corporations and Associations - Filing Fees - Reductions
By Request - Administration
3
2
In the House - Unfavorable Report by Economic Matters

HB0458 (SB0380)
General Assembly and Congressional Legislative Redistricting and Apportionment Commission
By Request - Administration
3
2
In the House - Hearing 2/29 at 1:00 p.m.

HB0459 /CH0316 (SB0389)
Birth and Death Certificates - Fee Reduction
By Request - Administration
3
2
Approved by the Governor - Chapter 316

HB0460 (SB0381/CH0146)
Housing and Community Development - Community Development Administration - Student and Residential Mortgage Loans
By Request - Administration
3
2
Veto sustained (0-135)

HB0461 (SB0388)
Crimes - Criminal Gangs - Prohibitions and Funding
By Request - Administration
3
2
In the House - Unfavorable Report by Judiciary

HB0462 /CH0010 (SB0383)
Program Open Space - Transfer Tax Repayment - Use of Funds
By Request - Administration
3
2
Approved by the Governor - Chapter 10

HB0464 (SB0376/CH0144)
Pathways in Technology Early College High (P-TECH) Schools Act of 2016
By Request - Administration
3
2
In the House - Hearing 2/25 at 1:00 p.m. (Ways and Means)

HB0186 /CH0317
Department of Veterans Affairs - Charlotte Hall Veterans Home Fund - Establishment
By Request - Departmental
5
2
Approved by the Governor - Chapter 317

HB1220 /CH0136
Department of Health and Mental Hygiene - Health Program Integrity and Recovery Activities
By Request - Departmental
5
2
Approved by the Governor - Chapter 136
Denotes enacted legislation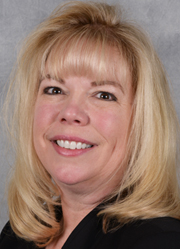 Tenure

Appointed to the Maryland House of Delegates on March 13, 2015. Sworn in on March 16, 2015
Current Assignments

2015 Health and Government Operations Committee

2015 Estates and Trusts Subcommittee of the Health and Government Operations Committee

2015 Government Operations and Long-Term Care Subcommittee of the Health and Government Operations Committee

2015 Women Legislators of Maryland (At-Large Executive Board 2016-2017)

2015 Maryland Veterans Caucus
Public Service

Board of Elections, Carroll County, 2014-2015; Women Legislators of Maryland, 2015-.
Memberships

South Carroll Republican Club (past president, vice-president, secretary), 2002-2008.
Biographical Information

Born, Salisbury, Maryland; Villa Julie College, 1986-1987; Underwriter, Countrywide Home Loans, 2001-2005; Main Street America Realty, LLC, 2005-2008; Events Coordinator and Fundraiser, Maryland Republican Party, 2008-2009; Communications Coordinator, Maryland Republican Caucus, 2010; Vice-President, Special Projects, Maryland Taxpayers Association, 2006-2008; Recruiter and Human Resources Manager, NMR Consulting, 2009 -; Married, Four Children.
Last Updated: 10/15/2019 3:27 PM