Senator Jeff Waldstreicher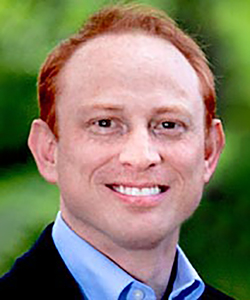 District

18

County

Montgomery

Committee Assignment(s)

Annapolis Info

216 James Senate Office Building
11 Bladen Street
Annapolis, MD 21401
Phone 410-841-3137 | 301-858-3137
Toll-free in MD 1-800-492-7122 ext. 3137

Interim Info

216 James Senate Office Building
11 Bladen Street
Annapolis, MD 21401
Phone 410-841-3137 | 301-858-3137

Contact

Party

Democrat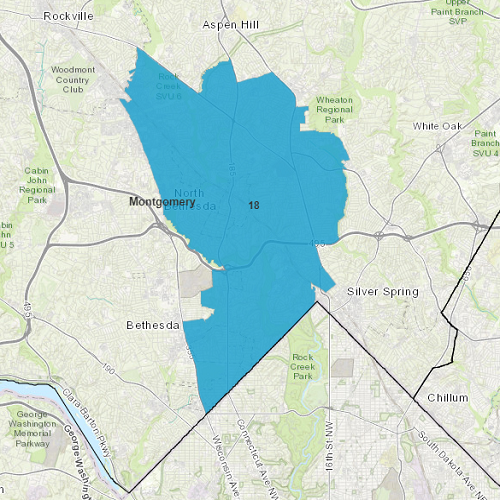 Legislation
Sponsorship Type Sort
Chamber Sort
1
2
1
2
1
2
1
2
1
2
1
2
1
2
1
2
1
2
1
2

Bill/Chapter (Cross/Chapter)

Title

Courts - Civil Jury Trials - Amount in Controversy

Sponsorship Type

Primary

1
2

Bill/Chapter (Cross/Chapter)

Title

Constitutional Amendment - Civil Jury Trials - Amount in Controversy

Sponsorship Type

Primary

1
2
1
2
1
2
1
2
1
2
1
2
1
2
1
2
1
2
1
2
1
2
1
2
1
2
1
2

Bill/Chapter (Cross/Chapter)

Title

Real Property – Recorded Covenants – Substantially Changed Circumstances

Sponsorship Type

Primary

1
2

Bill/Chapter (Cross/Chapter)

Title

Civil Actions - Office of Asbestos Case Mediation and Resolution

Sponsorship Type

Primary

1
2
2
2
2
2
2
2
2
2
2
2
2
2
2
2
2
2
2
2
2
2
2
2
2
2
2
2
2
2
2
2
2
2
2
2
2
2
2
2
2
2
2
2
2
2
2
2
2
2
2
2
2
2
2
2

Bill/Chapter (Cross/Chapter)

Title

Baltimore-Washington International Thurgood Marshall Airport - Security Screening Checkpoint - Charitable Donations

Sponsorship Type

Co-Sponsor

2
2
2
2
2
2

Bill/Chapter (Cross/Chapter)

Title

Tobacco Products and Electronic Nicotine Delivery Systems - Minimum Age and Civil Fines

Sponsorship Type

Co-Sponsor

2
2
2
2
2
2
2
2
2
2

Bill/Chapter (Cross/Chapter)

Title

Education - Curriculum - Holocaust and Genocide Unit (Lessons of the Holocaust and Genocide Act)

Sponsorship Type

Co-Sponsor

2
2
2
2
2
2
2
2
2
2
2
2
2
2

Bill/Chapter (Cross/Chapter)

Title

Hate Crimes - Civil Remedy

Sponsorship Type

Co-Sponsor

2
2
2
2

Bill/Chapter (Cross/Chapter)

Title

Labor and Employment - Family and Medical Leave Insurance Program - Establishment

Sponsorship Type

Co-Sponsor

2
2
2
2
2
2
2
2
2
2
2
2
2
2
2
2
2
2
2
2
2
2
2
2
2
2
2
2
2
2
2
2
2
2
2
2
2
2
2
2
2
2
2
2
2
2
2
2
2
2
2
2
2
2
2
2
2
2
2
2
2
2
2
2
2
2
2
2
2
2
2
2
2
2
6
2
6
2
Bill/Chapter
(Cross/Chapter)
Title
Sponsorship Type
Sponsorship Type Sort
Chamber Sort
Current Status
Org Committees & Hearings
Opp Committees & Hearings
SB0136 /CH0288
Corporations - Corporate Records and Electronic Transmission
Primary
1
2
Approved by the Governor - Chapter 288

SB0137 /CH0289
Corporations - Maryland General Corporation Law - Miscellaneous Provisions
Primary
1
2
Approved by the Governor - Chapter 289

SB0281 (HB0870)
Motor Vehicle Registration - Suspension for Failure to Pay Video Toll - Repeal
Primary
1
2
In the Senate - Unfavorable Report by Judicial Proceedings

SB0282 (HB0032)
Vehicle Emissions Inspection Program - Prohibition on Suspension or Revocation of Registration
Primary
1
2
In the Senate - Withdrawn by Sponsor

SB0308 (HB0143)
Criminal Procedure - Providing Electronic Device Location Information - Historical Data
Primary
1
2
In the Senate - Hearing 2/12 at 12:00 p.m.

SB0394 /CH0600 (HB0259/CH0599)
Criminal Procedure - Expungement - Boating Offenses
Primary
1
2
Enacted under Article II, Section 17(c) of the Maryland Constitution - Chapter 600

SB0395 (HB0077/CH0571)
Criminal Law - Decriminalization of Attempted Suicide
Primary
1
2
In the House - First Reading House Rules and Executive Nominations

SB0459 (HB0868)
Medical Records – Compulsory Process Requests – Advisory Protocol and Voluntary Training Webinar
Primary
1
2
In the House - First Reading House Rules and Executive Nominations

SB0460 /CH0519 (HB0517)
Pedestrian Safety Fund Act of 2019
Primary
1
2
Approved by the Governor - Chapter 519

SB0461 (HB0079)
Election Law - Early Voting Centers - Establishment and Hours
Primary
1
2
In the Senate - Unfavorable Report by Education, Health, and Environmental Affairs

SB0775
Courts - Civil Jury Trials - Amount in Controversy
Primary
1
2
In the Senate - Hearing 2/28 at 12:00 p.m.

SB0776
Constitutional Amendment - Civil Jury Trials - Amount in Controversy
Primary
1
2
In the Senate - Hearing 2/28 at 12:00 p.m.

SB0777 /CH0520
Property Tax - Exemption for Dwelling House Owned by Disabled Active Duty Service Member
Primary
1
2
Approved by the Governor - Chapter 520

SB0778 (HB0708)
Education - Identification of Students With Traumatic Brain Injury - Study and Report
Primary
1
2
In the Senate - Unfavorable Report by Education, Health, and Environmental Affairs

SB0779 (HB0839)
Division of Parole and Probation - Central Home Detention Unit - Powers
Primary
1
2
In the Senate - Withdrawn by Sponsor

SB0780 /CH0290
Transfer Tax - Transfers by Governmental Entities
Primary
1
2
Approved by the Governor - Chapter 290

SB0781 (HB0663)
Public-Private Partnership Projects - Real Property Acquisition - Prohibition
Primary
1
2
In the Senate - Hearing 3/13 at 1:00 p.m.

SB0782 (HB0578)
Election Law - Early Voting - Reporting of Precinct Results
Primary
1
2
In the Senate - Unfavorable Report by Education, Health, and Environmental Affairs

SB0805 (HB1243)
Motor and Electric Scooter Sharing Companies - Nonvisual Access - Workgroup
Primary
1
2
In the Senate - Second Reading Passed with Amendments

SB0905 (HB1005)
Action for Change of Name - Procedures and Requirements
Primary
1
2
In the Senate - First Reading Senate Rules

SB0931 (HB1257)
Maryland Transportation Public-Private Partnership Oversight Act
Primary
1
2
In the Senate - Hearing 3/13 at 1:00 p.m.

SB0932 (HB0566)
Criminal Procedure - Conditions of Pretrial Release - Home Detention Monitoring
Primary
1
2
In the Senate - Hearing 3/12 at 9:30 a.m.

SB0933 (HB1248)
Criminal Procedure - Sexual Assault Evidence Kits - Privacy and Reimbursement
Primary
1
2
In the Senate - Hearing 3/12 at 9:30 a.m.

SB0934 (HB0423)
Election Law - Voter Registration - High Schools
Primary
1
2
In the Senate - Unfavorable Report by Education, Health, and Environmental Affairs

SB0935 /CH0064 (HB0939/CH0063)
Vehicle Laws - Electric Bicycles - Equipment and Operation
Primary
1
2
Approved by the Governor - Chapter 64

SB1048
Real Property – Recorded Covenants – Substantially Changed Circumstances
Primary
1
2
In the Senate - Hearing canceled

SB1049
Civil Actions - Office of Asbestos Case Mediation and Resolution
Primary
1
2
In the House - Third Reading Passed with Amendments (96-36)

SB0103 /CH0026 (HB0181/CH0027)
Criminal Law - Electronic Harassment and Bullying (Grace's Law 2.0)
Co-Sponsor
2
2
Approved by the Governor - Chapter 26

SB0121 (HB0443)
Inmates - Life Imprisonment - Parole Reform
Co-Sponsor
2
2
In the Senate - Hearing 2/05 at 12:00 p.m.

SB0139 /CH0031 (HB0420/CH0030)
Criminal Law - Threat of Mass Violence
Co-Sponsor
2
2
Approved by the Governor - Chapter 31

SB0144 /CH0421 (HB0214/CH0422)
Victims and Witnesses - U Nonimmigrant Status - Certification of Victim Helpfulness
Co-Sponsor
2
2
Approved by the Governor - Chapter 421

SB0149 (HB0542/CH0372)
Task Force to Study Crime Classification and Penalties
Co-Sponsor
2
2
In the House - Hearing 3/26 at 1:00 p.m.

SB0151 (HB0211)
Criminal Law - Crimes Involving Computers - Ransomware
Co-Sponsor
2
2
In the Senate - Hearing 1/31 at 1:00 p.m.

SB0152 /CH0062 (HB0135/CH0061)
Criminal Law – Cruelty to Animals – Payment of Costs
Co-Sponsor
2
2
Approved by the Governor - Chapter 62

SB0191 (HB1184)
Compensation to Individual Erroneously Convicted, Sentenced, and Confined or Whose Conviction or Adjudication Is Reversed
Co-Sponsor
2
2
In the Senate - Hearing 2/12 at 12:00 p.m.

SB0192 (HB0099/CH0435)
Estates and Trusts - Elective Share of Surviving Spouse
Co-Sponsor
2
2
Vetoed by the Governor (Duplicative)

SB0193 (HB0098)
State Employee and Retiree Health and Welfare Benefits Program - Retiree Participation in the State Prescription Drug Benefit Plan
Co-Sponsor
2
2
In the Senate - Hearing 3/05 at 1:45 p.m.

SB0196 /CH0649 (HB0421/CH0648)
Vehicle Laws - Licenses, Identification Cards, and Moped Operator's Permits - Indication of Applicant's Sex
Co-Sponsor
2
2
Enacted under Article II, Section 17(c) of the Maryland Constitution - Chapter 649

SB0198 /CH0247
Crimes - Solicitation and Conspiracy to Commit Murder Resulting in Death (Stacey's Law)
Co-Sponsor
2
2
Approved by the Governor - Chapter 247

SB0209 (HB0122)
Peace Orders – Relief Eligibility and Duration – Rape and Sexual Offenses
Co-Sponsor
2
2
In the House - Conference Committee Appointed

SB0221 (HB1223)
Workgroup on Establishing an Independent School Board for the Juvenile Services Education System
Co-Sponsor
2
2
In the House - Hearing 3/21 at 2:00 p.m. (Judiciary)

SB0228 /CH0389
Criminal Procedure - Pretrial Release - Sex Offenders
Co-Sponsor
2
2
Approved by the Governor - Chapter 389

SB0232 /CH0029 (HB0240/CH0028)
Hate Crimes – Threats
Co-Sponsor
2
2
Approved by the Governor - Chapter 29

SB0280 /CH0011 (HB0166/CH0010)
Labor and Employment – Payment of Wages – Minimum Wage (Fight for Fifteen)
Co-Sponsor
2
2
Gubernatorial Veto Override - Chapter 11

SB0285 /CH0580 (HB0109/CH0579)
Environment – Expanded Polystyrene Food Service Products – Prohibitions
Co-Sponsor
2
2
Enacted under Article II, Section 17(c) of the Maryland Constitution - Chapter 580

SB0291 (HB0108)
Vehicle Laws - Intersections - Prohibited Acts
Co-Sponsor
2
2
In the Senate - Hearing 2/13 at 12:00 p.m.

SB0311 (HB0399)
End-of-Life Option Act (Richard E. Israel and Roger "Pip" Moyer Act)
Co-Sponsor
2
2
In the Senate - Second Reading Failed

SB0326 (HB1015)
State Lottery - Instant Ticket Lottery Machines - Fraternal Organizations ("Slots" for Homeless Veterans Act)
Co-Sponsor
2
2
In the Senate - Unfavorable Report by Budget and Taxation

SB0328 /CH0753 (HB0038)
Labor and Employment - Noncompete and Conflict of Interest Clauses
Co-Sponsor
2
2
Enacted under Article II, Section 17(c) of the Maryland Constitution - Chapter 753

SB0329 (HB0972)
Maryland Wage Payment and Collection Law - Awards of Certain Fees and Costs and Prohibition Against Retaliation
Co-Sponsor
2
2
In the Senate - Hearing 2/21 at 1:00 p.m.

SB0330 /CH0523 (HB1244)
Public Buildings – Diaper–Changing Facilities
Co-Sponsor
2
2
Approved by the Governor - Chapter 523

SB0339 /CH0302 (HB0397/CH0301)
Public Safety - 9-1-1 Emergency Telephone System (Carl Henn's Law)
Co-Sponsor
2
2
Approved by the Governor - Chapter 302

SB0341 (HB0280)
Criminal Procedure - Charging Procedures and Documents - Citation
Co-Sponsor
2
2
In the Senate - Unfavorable Report by Judicial Proceedings

SB0363 (HB0565)
Election Law - Voting Systems - Accessibility for Voters With Disabilities
Co-Sponsor
2
2
In the Senate - Hearing 2/28 at 1:00 p.m.

SB0368
Baltimore-Washington International Thurgood Marshall Airport - Security Screening Checkpoint - Charitable Donations
Co-Sponsor
2
2
In the House - Unfavorable Report by Environment and Transportation

SB0369 (HB0372)
Evidence - Chain of Custody of DNA
Co-Sponsor
2
2
In the Senate - Unfavorable Report by Judicial Proceedings

SB0370 /CH0500
Environment – Recycling – Office Buildings
Co-Sponsor
2
2
Approved by the Governor - Chapter 500

SB0378
Tobacco Products and Electronic Nicotine Delivery Systems - Minimum Age and Civil Fines
Co-Sponsor
2
2
In the Senate - First Reading Finance and Judicial Proceedings

SB0391 /CH0002 (HB0336/CH0001)
Civilian Federal Employees – Unemployment Insurance Benefits and Federal Government Shutdown Employee Assistance Loan Fund (Federal Shutdown Paycheck Protection Act)
Co-Sponsor
2
2
Approved by the Governor - Chapter 2

SB0396 /CH0675 (HB0633/CH0674)
Higher Education - Legal Representation Fund for Title IX Proceedings - Established
Co-Sponsor
2
2
Enacted under Article II, Section 17(c) of the Maryland Constitution - Chapter 675

SB0397 (HB1062)
General Provisions - Commemorative Days - Freedom of the Press Day
Co-Sponsor
2
2
In the Senate - Withdrawn by Sponsor

SB0402 (HB0306)
Mental Health - Involuntary Admission - Inmates in Correctional Facilities
Co-Sponsor
2
2
In the House - First Reading House Rules and Executive Nominations

SB0416
Education - Curriculum - Holocaust and Genocide Unit (Lessons of the Holocaust and Genocide Act)
Co-Sponsor
2
2
In the Senate - Hearing 2/13 at 1:00 p.m.

SB0430 (HB0696)
Maryland Health Care Commission - Authorized Prescribers - Reporting of Financial Gratuities or Incentives
Co-Sponsor
2
2
In the Senate - Withdrawn by Sponsor

SB0432 /CH0454 (HB1315/CH0455)
Higher Education - Cyber Warrior Diversity Program - Revisions
Co-Sponsor
2
2
Approved by the Governor - Chapter 454

SB0441 (HB0468)
Public Safety - Access to Firearms - Storage Requirements
Co-Sponsor
2
2
In the Senate - Hearing 2/21 at 12:00 p.m.

SB0442 (HB0102)
Toll Roads, Highways, and Bridges - County Government Consent Requirement - Expansion
Co-Sponsor
2
2
In the Senate - Hearing 2/27 at 1:00 p.m.

SB0448 /CH0754 (HB0298/CH0017)
Oysters - Tributary-Scale Sanctuaries - Protection and Restoration
Co-Sponsor
2
2
Enacted under Article II, Section 17(c) of the Maryland Constitution - Chapter 754

SB0449 /CH0755
Election Law – Registration and Voting at Precinct Polling Places
Co-Sponsor
2
2
Enacted under Article II, Section 17(c) of the Maryland Constitution - Chapter 755

SB0473
Hate Crimes - Civil Remedy
Co-Sponsor
2
2
In the Senate - Unfavorable Report by Judicial Proceedings

SB0496 /CH0756
Payroll Recovery Act - Sunset Repeal
Co-Sponsor
2
2
Enacted under Article II, Section 17(c) of the Maryland Constitution - Chapter 756

SB0500
Labor and Employment - Family and Medical Leave Insurance Program - Establishment
Co-Sponsor
2
2
In the Senate - Hearing 3/07 at 1:00 p.m.

SB0512 /CH0522 (HB1318)
Government Shutdowns - Employees - Protections
Co-Sponsor
2
2
Approved by the Governor - Chapter 522

SB0516 /CH0757 (HB1158)
Clean Energy Jobs
Co-Sponsor
2
2
Enacted under Article II, Section 17(c) of the Maryland Constitution - Chapter 757

SB0525 (HB1334)
Vehicle Manufacturers and Dealers - Violations - Award of Damages
Co-Sponsor
2
2
In the Senate - Hearing 3/05 at 12:00 p.m.

SB0526 (HB0610)
Vehicle Laws - Manufacturers and Dealers - Advertisements
Co-Sponsor
2
2
In the Senate - Unfavorable Report by Judicial Proceedings

SB0537 (HB0262)
Higher Education - Tuition Rates - Exemptions
Co-Sponsor
2
2
Vetoed by the Governor (Policy)

SB0549 (HB0111)
Income Tax Credit - Agency Shop Fees and Union Dues
Co-Sponsor
2
2
In the Senate - Hearing 2/27 at 1:00 p.m.

SB0551 (HB0263)
Criminal Procedure - Pretrial Release Services Program - Victim Notification
Co-Sponsor
2
2
In the Senate - Hearing 2/12 at 12:00 p.m.

SB0552 (HB0736)
Natalie M. LaPrade Medical Cannabis Commission - Prohibitions on Former Employees and Commissioners
Co-Sponsor
2
2
In the Senate - Hearing 2/26 at 12:00 p.m.

SB0553 (HB1276)
Security Feature for Connected Devices - Requirements, Procurement Preferences, and Reports
Co-Sponsor
2
2
In the Senate - Hearing 2/26 at 1:00 p.m. (Finance)

SB0556 (HB0057)
State Government - Legislative and Executive Branches - Workplace Bullying
Co-Sponsor
2
2
In the Senate - Withdrawn by Sponsor

SB0567 /CH0052
Workgroup to Study Child Custody Court Proceedings Involving Child Abuse or Domestic Violence Allegations
Co-Sponsor
2
2
Approved by the Governor - Chapter 52

SB0621 (HB0294)
Correctional Services - Diminution Credits - Education
Co-Sponsor
2
2
In the House - Hearing 3/26 at 1:00 p.m.

SB0641 (HB0668)
Public School Construction - Maryland Stadium Authority - Montgomery County and Other School Systems With Significant Enrollment Growth
Co-Sponsor
2
2
In the Senate - Hearing 2/27 at 1:00 p.m.

SB0678 /CH0407
State Government - Notarial Acts and Notaries Public
Co-Sponsor
2
2
Approved by the Governor - Chapter 407

SB0689 /CH0024 (HB0734/CH0023)
Criminal Law - Labor Trafficking (Anti-Exploitation Act of 2019)
Co-Sponsor
2
2
Approved by the Governor - Chapter 24

SB0690 /CH0022 (HB0871/CH0021)
Criminal Law - Human Trafficking and Prostitution Offenses
Co-Sponsor
2
2
Approved by the Governor - Chapter 22

SB0691 (HB0782)
Criminal Procedure - Motion to Vacate Judgment - Human Trafficking (True Freedom Act of 2019)
Co-Sponsor
2
2
In the Senate - Hearing 2/27 at 12:00 p.m.

SB0697 /CH0437 (HB0519/CH0438)
Family Law - Parentage and Adoption
Co-Sponsor
2
2
Approved by the Governor - Chapter 437

SB0719 /CH0345 (HB0533/CH0346)
University System of Maryland - Board of Regents - Transparency and Oversight
Co-Sponsor
2
2
Approved by the Governor - Chapter 345

SB0732 /CH0304 (HB1283)
Child in Need of Assistance – Guardianship by Local Department – Financial Accounts
Co-Sponsor
2
2
Approved by the Governor - Chapter 304

SB0736 /CH0326 (HB1027/CH0325)
Criminal Law - Child Pornography
Co-Sponsor
2
2
Approved by the Governor - Chapter 326

SB0739 /CH0051 (HB1007/CH0050)
Child Advocacy Centers - Expansion
Co-Sponsor
2
2
Approved by the Governor - Chapter 51

SB0774 /CH0527 (HB1001/CH0526)
Correctional Services - Restrictive Housing - Reporting by Correctional Units and Requirements Relating to Minors
Co-Sponsor
2
2
Approved by the Governor - Chapter 527

SB0809 /CH0324 (HB0745)
Correctional Facilities - Restrictive Housing - Pregnant Inmates
Co-Sponsor
2
2
Approved by the Governor - Chapter 324

SB0817 (HB0913)
Correctional Facilities and Police Officers - Procedures - Immigration Status
Co-Sponsor
2
2
In the Senate - Hearing 2/21 at 12:00 p.m.

SB0821 /CH0060 (HB0710)
Correctional Services – Prerelease Study and Report
Co-Sponsor
2
2
Approved by the Governor - Chapter 60

SB0853 /CH0490 (HB0433/CH0489)
Maryland Police Training and Standards Commission - Police Officer Certification - Eligibility (Freedom to Serve Act)
Co-Sponsor
2
2
Approved by the Governor - Chapter 490

SB0856 /CH0252
Juvenile Justice Reform Council
Co-Sponsor
2
2
Approved by the Governor - Chapter 252

SB0868 /CH0417 (HB0697/CH0418)
Health Insurance – Consumer Protections and Maryland Health Insurance Coverage Protection Commission
Co-Sponsor
2
2
Approved by the Governor - Chapter 417

SB0870 /CH0432 (HB0810)
Income Tax - Child and Dependent Care Tax Credit - Alterations
Co-Sponsor
2
2
Approved by the Governor - Chapter 432

SB0871 (HB1087)
Public Health - Healthy Maryland Program - Establishment
Co-Sponsor
2
2
In the Senate - Hearing 3/20 at 1:00 p.m.

SB0879 /CH0313
Primary and Secondary Education - Black History Month - Harriet Tubman and Frederick Douglass
Co-Sponsor
2
2
Approved by the Governor - Chapter 313

SB0930 (HB0911/CH0553)
Workgroup to Study Shelter and Supportive Services for Unaccompanied Homeless Minors
Co-Sponsor
2
2
In the House - Hearing 4/02 at 1:00 p.m.

SB0946 /CH0767 (HB1120)
State Prescription Drug Benefits - Retiree Benefits - Revisions
Co-Sponsor
2
2
Enacted under Article II, Section 17(c) of the Maryland Constitution - Chapter 767

SB0972 (HB1201)
Task Force on Educational Outcomes of Pregnant and Parenting Students in High School and GED Programs
Co-Sponsor
2
2
In the Senate - Hearing 3/13 at 1:00 p.m.

SB0993 (HB0783)
Task Force to Study Behavioral and Mental Health in Maryland
Co-Sponsor
2
2
In the Senate - Hearing 3/20 at 1:00 p.m.

SB0485 (HB0593)
Maryland Collection Agency Licensing Act - Definitions and Legislative Intent
By Request - Other
6
2
In the Senate - Unfavorable Report by Finance

SB1030 /CH0771 (HB1413)
The Blueprint for Maryland's Future
By Request - Other
6
2
Enacted under Article II, Section 17(c) of the Maryland Constitution - Chapter 771
Denotes enacted legislation
Legislative Bond Initiatives
Project Name

Status

Introduced

House Sponsors

Senate Sponsors

County

Montgomery

Amount Requested

$250,000

House Initiative

Senate Initiative

Other Funding

Total Funding

$0
Project Name

Status

Introduced

House Sponsors

Senate Sponsors

County

Montgomery

Amount Requested

$250,000

House Initiative

Senate Initiative

Other Funding

Total Funding

$0
Project Name

Status

Introduced

House Sponsors

Senate Sponsors

County

Montgomery

Amount Requested

$500,000

House Initiative

Senate Initiative

Other Funding

$500,000

Total Funding

$500,000
Project Name

Status

Introduced

House Sponsors

Senate Sponsors

County

Montgomery

Amount Requested

$500,000

House Initiative

Senate Initiative

$250,000

Other Funding

Total Funding

$250,000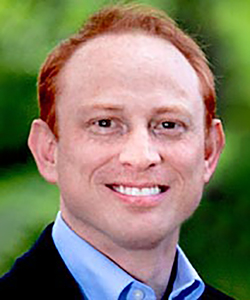 Tenure

First elected to the Maryland Senate in 2018. Member of the Senate since January 9, 2019. Member of the Maryland House of Delegates 2007-2019.
Current Assignments

2019 Judicial Proceedings Committee

2019 Senate Chair, Joint Committee on Federal Relations

2019 Joint Committee on Administrative, Executive, and Legislative Review

2019 Marijuana Legalization Work Group

2019 Task Force to Study Crime Classification and Penalties

2019 Maryland Legislative Latino Caucus, Associate Member

2019 Maryland Veterans Caucus

2019 Women Legislators of Maryland, Associate Member
Biographical Information

Born, Silver Spring, Maryland, December 31, 1979; Montgomery Blair High School, Silver Spring; Emory University, B.A., Political Science and History, (Phi Beta Kappa); Boalt Hall School of Law, University of California at Berkely, J.D., 2003; Editor, California Law Review; Member, Berkeley Technology Law Journal, and California Criminal Law Review; Member, Temple Shalom, Chevy Chase, Maryland; Married; three children.
Last Updated: 10/25/2019 10:31 AM