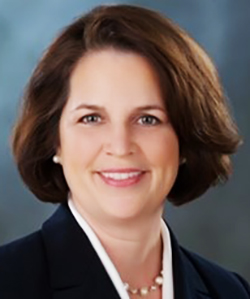 District

9B

County

Howard

Committee Assignment(s)

Economic Matters Committee


Annapolis Info

350 House Office Building
6 Bladen Street
Annapolis, MD 21401
Phone 410-841-3077 | 301-858-3077
Toll-free in MD 1-800-492-7122 ext. 3077

Interim Info

350 House Office Building
6 Bladen Street
Annapolis, MD 21401
Phone 410-841-3077 | 301-858-3077

Contact

Party

Democrat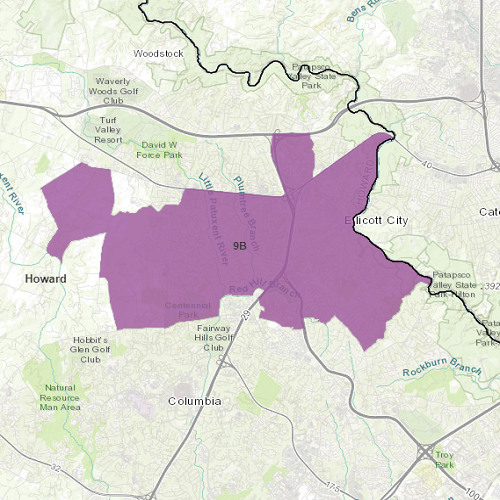 Legislation
Sponsorship Type Sort
Chamber Sort
1
2
1
2

Bill/Chapter (Cross/Chapter)

Title

Consumer Protection - Right to Opt Out of Third-Party Disclosure

Sponsorship Type

Primary

1
2

Bill/Chapter (Cross/Chapter)

Title

Private Passenger Automobile Insurance – Use of Telematics

Sponsorship Type

Primary

1
2
1
2
1
2
1
2
1
2
2
2
2
2
2
2
2
2
2
2
2
2
2
2
2
2
2
2
2
2
2
2

Bill/Chapter (Cross/Chapter)

Title

Environment - Single-Use Plastic Straws - Use in a Food Service Business

Sponsorship Type

Co-Sponsor

2
2

Bill/Chapter (Cross/Chapter)

Title

Criminal Law - Deadly Weapons on School Property - Nonpublic Schools (No Weapons on Nonpublic School Property Act)

Sponsorship Type

Co-Sponsor

2
2
2
2

Bill/Chapter (Cross/Chapter)

Title

Public Health - Schedule II Controlled Dangerous Substances - Partial Filling of Prescriptions

Sponsorship Type

Co-Sponsor

2
2
2
2

Bill/Chapter (Cross/Chapter)

Title

Solid Waste Management - Personal Cleansing Products Provided at Lodging Establishments - Prohibition

Sponsorship Type

Co-Sponsor

2
2

Bill/Chapter (Cross/Chapter)

Title

Business Regulation - Innkeepers - Records and Human Trafficking Awareness Training

Sponsorship Type

Co-Sponsor

2
2

Bill/Chapter (Cross/Chapter)

Title

Energy Efficiency - Net-Zero Homes - Contract Preferences

Sponsorship Type

Co-Sponsor

2
2
2
2

Bill/Chapter (Cross/Chapter)

Title

Human Relations - Places of Public Accommodation - Pricing of Goods and Services

Sponsorship Type

Co-Sponsor

2
2
2
2
2
2
2
2

Bill/Chapter (Cross/Chapter)

Title

Motor Vehicle Insurance - Lapse - Active Duty Military Personnel

Sponsorship Type

Co-Sponsor

2
2
2
2
2
2
2
2
2
2
2
2
2
2
2
2
2
2

Bill/Chapter (Cross/Chapter)

Title

Education - School Construction - Pedestrian Safety Plans

Sponsorship Type

Co-Sponsor

2
2
2
2
2
2
2
2

Bill/Chapter (Cross/Chapter)

Title

Public and Nonpublic Schools – Bronchodilator Availability and Use – Policy (Bronchodilator Rescue Inhaler Law)

Sponsorship Type

Co-Sponsor

2
2
2
2
2
2

Bill/Chapter (Cross/Chapter)

Title

Election Law – Party and Elected Public Offices – Prohibitions

Sponsorship Type

Co-Sponsor

2
2
2
2
2
2
2
2

Bill/Chapter (Cross/Chapter)

Title

Public Service Companies and Contractors - Customer Protection - Personal Information

Sponsorship Type

Co-Sponsor

2
2
2
2
2
2
2
2

Bill/Chapter (Cross/Chapter)

Title

Maryland Medical Assistance Program - Provision of School Psychology Services

Sponsorship Type

Co-Sponsor

2
2

Bill/Chapter (Cross/Chapter)

Title

Human Services – Food Supplement Program – Eligibility (Protect Against Hunger Act)

Sponsorship Type

Co-Sponsor

2
2
2
2

Bill/Chapter (Cross/Chapter)

Title

Declaration of a Climate Emergency and Implementation of a Climate Mobilization Effort

Sponsorship Type

Co-Sponsor

2
2

Bill/Chapter (Cross/Chapter)

Title

Participation by Maryland Residents in the 2020 Census

Sponsorship Type

Co-Sponsor

2
2
3
2
Bill/Chapter
(Cross/Chapter)
Title
Sponsorship Type
Sponsorship Type Sort
Chamber Sort
Current Status
Org Committees & Hearings
Opp Committees & Hearings
HB0030 (SB0471)
Condominiums – Disclosures to Unit Owners and Prohibited Provisions in Instruments
Primary
1
2
In the Senate - First Reading Judicial Proceedings

HB0078 /CH0044 (SB0172)
Bay Restoration Fund - Authorized Uses
Primary
1
2
Enacted under Article II, Section 17(c) of the Maryland Constitution - Chapter 44

HB0249
Consumer Protection - Right to Opt Out of Third-Party Disclosure
Primary
1
2
In the House - Withdrawn by Sponsor

HB0267
Private Passenger Automobile Insurance – Use of Telematics
Primary
1
2
In the Senate - Hearing 3/17 at 1:00 p.m.

HB0274 (SB0160)
Financial Institutions - Security Questions and Measures
Primary
1
2
In the Senate - First Reading Finance

HB0431 (SB0470/CH0558)
Motor Vehicle and Homeowner's Insurance - Use of Claim History in Rating Policies
Primary
1
2
In the Senate - First Reading Finance

HB0539 /CH0235 (SB0457/CH0236)
Local Governments - Resilience Authorities - Authorization
Primary
1
2
Enacted under Article II, Section 17(c) of the Maryland Constitution - Chapter 235

HB0817 /CH0333 (SB0720)
Regulations Affecting Small Businesses - Certification of Comparable Local Regulation
Primary
1
2
Enacted under Article II, Section 17(c) of the Maryland Constitution - Chapter 333

HB0033 /CH0034 (SB0153)
Criminal Law - Abuse or Neglect of a Vulnerable Adult - Causing Severe Emotional Distress
Co-Sponsor
2
2
Enacted under Article II, Section 17(c) of the Maryland Constitution - Chapter 34

HB0120 /CH0064 (SB0171/CH0065)
Motor Carriers and For-Hire Driving Services - Nonprofit Organizations and Volunteer Drivers
Co-Sponsor
2
2
Enacted under Article II, Section 17(c) of the Maryland Constitution - Chapter 64

HB0123 /CH0067 (SB0217)
Labor and Employment - Wage History and Wage Range
Co-Sponsor
2
2
Enacted under Article II, Section 17(c) of the Maryland Constitution - Chapter 67

HB0203 (SB0614)
Community Parks and Playgrounds Program - Baltimore County and Howard County - Expansion
Co-Sponsor
2
2
In the House - Unfavorable Report by Environment and Transportation

HB0204 (SB0359)
Corporations and Associations - Filing Fee Study
Co-Sponsor
2
2
In the Senate - First Reading Budget and Taxation

HB0209 (SB0313)
Plastic Bag Reduction Act
Co-Sponsor
2
2
In the Senate - Favorable Report by Finance

HB0212 (SB0178)
Vehicle Laws - Manufacturers and Dealers - Advertisements
Co-Sponsor
2
2
In the House - Hearing 3/04 at 1:00 p.m.

HB0229 (SB0300)
Pesticides - Use of Chlorpyrifos - Prohibition
Co-Sponsor
2
2
In the Senate - First Reading Education, Health, and Environmental Affairs

HB0235 (SB0120)
State Government - Department of Information Technology - Cybersecurity
Co-Sponsor
2
2
In the Senate - First Reading Education, Health, and Environmental Affairs

HB0237 (SB0201)
Commercial Law - Personal Information Protection Act - Revisions
Co-Sponsor
2
2
In the House - Hearing 2/26 at 1:00 p.m.

HB0277 /CH0148 (SB0367)
State Department of Education - Guidelines on Trauma-Informed Approach
Co-Sponsor
2
2
Enacted under Article II, Section 17(c) of the Maryland Constitution - Chapter 148

HB0296
Environment - Single-Use Plastic Straws - Use in a Food Service Business
Co-Sponsor
2
2
In the House - Hearing 2/19 at 1:00 p.m. (Economic Matters)

HB0302
Criminal Law - Deadly Weapons on School Property - Nonpublic Schools (No Weapons on Nonpublic School Property Act)
Co-Sponsor
2
2
In the House - Hearing 2/05 at 2:00 p.m.

HB0304 /CH0160
Consumer Protection - Unfair, Abusive, or Deceptive Trade Practices - Exploitation of Vulnerable Adults
Co-Sponsor
2
2
Enacted under Article II, Section 17(c) of the Maryland Constitution - Chapter 160

HB0316
Public Health - Schedule II Controlled Dangerous Substances - Partial Filling of Prescriptions
Co-Sponsor
2
2
In the House - Hearing 2/11 at 1:00 p.m.

HB0317 (SB0541)
Mental Health - Involuntary Admissions - Procedures
Co-Sponsor
2
2
In the House - Hearing 2/12 at 1:00 p.m.

HB0354
Solid Waste Management - Personal Cleansing Products Provided at Lodging Establishments - Prohibition
Co-Sponsor
2
2
In the House - Hearing 2/19 at 1:00 p.m. (Economic Matters)

HB0382
Business Regulation - Innkeepers - Records and Human Trafficking Awareness Training
Co-Sponsor
2
2
In the House - Hearing 2/11 at 1:00 p.m.

HB0398
Energy Efficiency - Net-Zero Homes - Contract Preferences
Co-Sponsor
2
2
In the Senate - Hearing canceled

HB0423 (SB0608)
Community Colleges - State Funding - Revision
Co-Sponsor
2
2
In the House - Hearing 2/11 at 1:00 p.m.

HB0429
Human Relations - Places of Public Accommodation - Pricing of Goods and Services
Co-Sponsor
2
2
In the House - Withdrawn by Sponsor

HB0432 (SB0423)
Maryland Transit Administration – Conversion to Zero–Emission Buses (Zero–Emission Bus Transition Act)
Co-Sponsor
2
2
In the Senate - First Reading Education, Health, and Environmental Affairs and Budget and Taxation

HB0447 (SB0475/CH0560)
Health Insurance - Pediatric Autoimmune Neuropsychiatric Disorders - Coverage
Co-Sponsor
2
2
In the Senate - Third Reading Passed with Amendments (45-0)

HB0488 (SB0554)
Crimes – Mitigation – Race, Color, National Origin, Sex, Gender Identity, or Sexual Orientation
Co-Sponsor
2
2
In the Senate - First Reading Judicial Proceedings

HB0496
Motor Vehicle Insurance - Lapse - Active Duty Military Personnel
Co-Sponsor
2
2
In the House - Withdrawn by Sponsor

HB0522 (SB0572)
Education - Home and Hospital Teaching Program for Students - Report
Co-Sponsor
2
2
In the House - Hearing 2/19 at 1:00 p.m.

HB0543 /CH0239 (SB0151/CH0240)
Estates and Trusts - Closed Estates - Subsequent Discovery of Check
Co-Sponsor
2
2
Enacted under Article II, Section 17(c) of the Maryland Constitution - Chapter 239

HB0545 /CH0243 (SB0189/CH0244)
State Board of Veterinary Medical Examiners – Cease and Desist Orders and Civil Penalties
Co-Sponsor
2
2
Enacted under Article II, Section 17(c) of the Maryland Constitution - Chapter 243

HB0553 (SB0730)
Environment - Sale and Application of Coal Tar Pavement Products - Prohibition
Co-Sponsor
2
2
In the House - Hearing 2/26 at 1:00 p.m.

HB0561 (SB0315)
Electric Industry - Community Choice Energy - Pilot Program
Co-Sponsor
2
2
In the Senate - First Reading Finance

HB0581 (SB0420/CH0277)
Public Safety - Fire Fighting Foam and PFAS Chemicals
Co-Sponsor
2
2
In the House - Withdrawn by Sponsor

HB0604 /CH0272 (SB0326/CH0273)
State Libraries - Library for the Blind and Physically Handicapped and State Library Board - Alterations
Co-Sponsor
2
2
Enacted under Article II, Section 17(c) of the Maryland Constitution - Chapter 272

HB0608 (SB0682)
Correctional Services - Prerelease Unit for Women - Requirement to Operate
Co-Sponsor
2
2
In the House - Hearing 2/18 at 1:00 p.m.

HB0615
Education - School Construction - Pedestrian Safety Plans
Co-Sponsor
2
2
In the Senate - First Reading Education, Health, and Environmental Affairs

HB0636 (SB0646)
Public Safety - Access to Firearms - Storage Requirements
Co-Sponsor
2
2
In the House - Hearing 2/19 at 1:00 p.m.

HB0643 (SB0701)
End-of-Life Option Act (Richard E. Israel and Roger "Pip" Moyer Act)
Co-Sponsor
2
2
In the House - First Reading Health and Government Operations and Judiciary

HB0771 /CH0319 (SB0158)
Lodging Establishments - Accessible Rooms for Individuals With Disabilities - Bed Height
Co-Sponsor
2
2
Enacted under Article II, Section 17(c) of the Maryland Constitution - Chapter 319

HB0773
Public and Nonpublic Schools – Bronchodilator Availability and Use – Policy (Bronchodilator Rescue Inhaler Law)
Co-Sponsor
2
2
In the House - Hearing 2/19 at 1:00 p.m.

HB0784 (SB0957)
Consumer Protection - Online Privacy - Study
Co-Sponsor
2
2
In the Senate - Unfavorable Report by Finance

HB0847 /CH0341
State Coordinator for Autism Strategy and Advisory Stakeholder Group on Autism-Related Needs
Co-Sponsor
2
2
Enacted under Article II, Section 17(c) of the Maryland Constitution - Chapter 341

HB0873
Election Law – Party and Elected Public Offices – Prohibitions
Co-Sponsor
2
2
In the Senate - First Reading Education, Health, and Environmental Affairs

HB0888 (SB0443)
Consumer Protection - Security Features for Connected Devices
Co-Sponsor
2
2
In the House - Hearing 2/26 at 1:00 p.m.

HB1007 (SB0532)
Task Force to Study the Veteran-Owned Small Business Enterprise Program
Co-Sponsor
2
2
In the House - Hearing 3/03 at 1:00 p.m.

HB1029 /CH0409 (SB0224/CH0410)
Clean Energy Jobs - Workforce Development - Scope
Co-Sponsor
2
2
Enacted under Article II, Section 17(c) of the Maryland Constitution - Chapter 409

HB1065
Public Service Companies and Contractors - Customer Protection - Personal Information
Co-Sponsor
2
2
In the House - Hearing 3/05 at 1:00 p.m.

HB1231 (SB0949)
Family Law – Authorization for a Minor to Marry
Co-Sponsor
2
2
In the Senate - First Reading Judicial Proceedings

HB1298 (SB0791)
County Boards of Education - Pregnant and Parenting Students - Policies and Reports
Co-Sponsor
2
2
In the House - Hearing 2/26 at 1:00 p.m.

HB1425 (SB0926)
Climate Solutions Act of 2020 – Greenhouse Gas Emissions Reduction Act
Co-Sponsor
2
2
In the House - Hearing 3/04 at 1:00 p.m. (Environment and Transportation)

HB1530
Maryland Medical Assistance Program - Provision of School Psychology Services
Co-Sponsor
2
2
In the House - Hearing 3/04 at 1:00 p.m.

HB1532
Human Services – Food Supplement Program – Eligibility (Protect Against Hunger Act)
Co-Sponsor
2
2
In the House - Hearing 3/10 at 1:00 p.m.

HB1543 (SB0912)
Environment – Climate Crisis and Education Act
Co-Sponsor
2
2
In the House - Hearing 3/12 at 1:00 p.m. (Economic Matters) and Hearing canceled (Environment and Transportation)

HJ0001
Declaration of a Climate Emergency and Implementation of a Climate Mobilization Effort
Co-Sponsor
2
2
In the House - Hearing 2/24 at 2:00 p.m.

HJ0006
Participation by Maryland Residents in the 2020 Census
Co-Sponsor
2
2
In the House - Hearing 3/02 at 2:00 p.m.

HB0349 /CH0176 (SB0280/CH0177)
Occupational and Professional Licensing - Service Members, Veterans, and Military Spouses - Revisions to Reciprocity Requirements
By Request - Administration
3
2
Enacted under Article II, Section 17(c) of the Maryland Constitution - Chapter 176
Denotes enacted legislation
Legislative Bond Initiatives
| Project Name | Status | House Sponsors | Senate Sponsors | County | Amount Requested | Senate Initiative | House Initiative | Other Funding | Total Funding |
| --- | --- | --- | --- | --- | --- | --- | --- | --- | --- |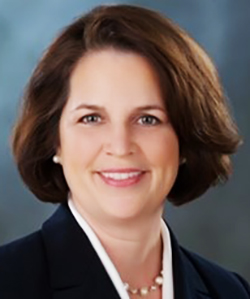 Tenure

First elected to the Maryland House of Delegates in 2018. Member of the House since January 9, 2019
Current Assignments

2019 Economic Matters Committee

2019 Banking, Consumer Protection, and Commercial Law of the Economic Matters Committee

2019 Property and Casualty Insurance Subcommittee of the Economic Matters Committee

2019 Women Legislators of Maryland
Public Service

President, Electoral College of Maryland, 2016; Member, Howard Community College, Board of Trustees, 2015-2018; Member and Chair, Howard County Council, 2006-2014; Member and Chair, Board of Education of Howard County, 2002-2006.
Awards

The Daily Record, Maryland Top 100 Women, 2017, 2012; Howard County Women's Hall of Fame, 2015; Soroptimist Ruby Award, 2014; Howard County Realtors Legislative Excellence Award, 2012.
Biographical Information

Born in Baltimore, Maryland; Atholton High School, 1980; Loyola College in Maryland, B.A., Business Administration, 1984; M.B.A., 1986; Assistant Vice President, Charter Corporation 1984-91; Sales Executive, HUB International Mid-Atlantic, 1992-present; Married; three children.
Last Updated: 7/8/2020 1:59 PM