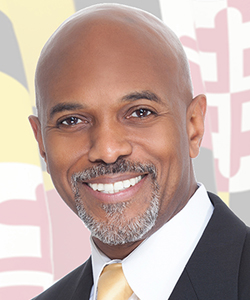 District

23B

County

Prince George's

Committee Assignment(s)

Annapolis Info

207 House Office Building
6 Bladen Street
Annapolis, MD 21401
Phone 410-841-3448 | 301-858-3448
Toll-free in MD 1-800-492-7122 ext. 3448

Interim Info

207 House Office Building
6 Bladen Street
Annapolis, MD 21401
Phone 410-841-3448 | 301-858-3448

Contact

Party

Democrat
Legislation
Sponsorship Type Sort
Chamber Sort
1
2
1
2
1
2
2
2

Bill/Chapter (Cross/Chapter)

Title

Public School Students – Daily Physical Activity (Student Health and Fitness Act)

Sponsorship Type

Co-Sponsor

2
2
2
2
2
2

Bill/Chapter (Cross/Chapter)

Title

Clerks of the Courts - Maryland Judiciary Case Search - Information on Judge or Magistrate

Sponsorship Type

Co-Sponsor

2
2
2
2
2
2
2
2
2
2

Bill/Chapter (Cross/Chapter)

Title

State Board of Education - Financial Literacy Curriculum - Graduation Requirement

Sponsorship Type

Co-Sponsor

2
2
2
2
2
2
2
2
2
2

Bill/Chapter (Cross/Chapter)

Title

Railroad Companies - Condemnation Authority - Application

Sponsorship Type

Co-Sponsor

2
2
2
2
2
2
2
2
2
2
2
2
2
2

Bill/Chapter (Cross/Chapter)

Title

State Department of Education - Nonprofit Youth Development Program - Established

Sponsorship Type

Co-Sponsor

2
2
2
2

Bill/Chapter (Cross/Chapter)

Title

Civil Actions – Child Sexual Abuse – Definition and Statute of Limitations (Hidden Predator Act of 2019)

Sponsorship Type

Co-Sponsor

2
2
2
2
2
2
2
2
2
2
2
2
2
2
2
2
2
2
2
2
2
2

Bill/Chapter (Cross/Chapter)

Title

Workgroup on Effective Professional Development Programs in Local Health Departments

Sponsorship Type

Co-Sponsor

2
2
2
2
2
2
2
2
2
2
2
2
2
2

Bill/Chapter (Cross/Chapter)

Title

Correctional Services - Restrictive Housing - Direct Release

Sponsorship Type

Co-Sponsor

2
2
2
2
2
2
2
2
2
2

Bill/Chapter (Cross/Chapter)

Title

Income Tax - Subtraction Modification - Military Retirement Income

Sponsorship Type

Co-Sponsor

2
2
2
2

Bill/Chapter (Cross/Chapter)

Title

Juvenile Law - Diversion Program

Sponsorship Type

Co-Sponsor

2
2

Bill/Chapter (Cross/Chapter)

Title

Natalie M. LaPrade Medical Cannabis Commission Transparency Act of 2019

Sponsorship Type

Co-Sponsor

2
2
2
2
4
2
Bill/Chapter
(Cross/Chapter)
Title
Sponsorship Type
Sponsorship Type Sort
Chamber Sort
Current Status
Org Committees & Hearings
Opp Committees & Hearings
HB1314 (SB0942)
Criminal Procedure - Victims and Witnesses - Restrictions on Release of Personal Information
Primary
1
2
In the House - Hearing 3/12 at 1:00 p.m.

HB1329 (SB0595)
Court of Appeals and Court of Special Appeals - Renaming
Primary
1
2
In the House - Hearing 3/13 at 1:00 p.m.

HB1330 /CH0038 (SB0594/CH0039)
State Law Library - Renaming
Primary
1
2
Approved by the Governor - Chapter 38

HB0098 (SB0193)
State Employee and Retiree Health and Welfare Benefits Program - Retiree Participation in the State Prescription Drug Benefit Plan
Co-Sponsor
2
2
In the House - Hearing canceled

HB0110
Public School Students – Daily Physical Activity (Student Health and Fitness Act)
Co-Sponsor
2
2
In the Senate - Third Reading Passed with Amendments (45-0)

HB0166 /CH0010 (SB0280/CH0011)
Labor and Employment – Payment of Wages – Minimum Wage (Fight for Fifteen)
Co-Sponsor
2
2
Gubernatorial Veto Override - Chapter 10

HB0181 /CH0027 (SB0103/CH0026)
Criminal Law - Electronic Harassment and Bullying (Grace's Law 2.0)
Co-Sponsor
2
2
Approved by the Governor - Chapter 27

HB0254
Clerks of the Courts - Maryland Judiciary Case Search - Information on Judge or Magistrate
Co-Sponsor
2
2
In the House - Hearing 2/06 at 1:00 p.m.

HB0262 (SB0537)
Higher Education - Tuition Rates - Exemptions
Co-Sponsor
2
2
Vetoed by the Governor (Policy)

HB0294 (SB0621)
Correctional Services - Diminution Credits - Education
Co-Sponsor
2
2
In the House - Hearing 2/12 at 1:00 p.m.

HB0307 /CH0041
Maryland Lynching Truth and Reconciliation Commission
Co-Sponsor
2
2
Approved by the Governor - Chapter 41

HB0336 /CH0001 (SB0391/CH0002)
Civilian Federal Employees – Unemployment Insurance Benefits and Federal Government Shutdown Employee Assistance Loan Fund (Federal Shutdown Paycheck Protection Act)
Co-Sponsor
2
2
Approved by the Governor - Chapter 1

HB0371
State Board of Education - Financial Literacy Curriculum - Graduation Requirement
Co-Sponsor
2
2
In the House - Hearing 2/14 at 1:00 p.m.

HB0372 (SB0369)
Evidence - Chain of Custody of DNA
Co-Sponsor
2
2
In the House - Withdrawn by Sponsor

HB0440 /CH0384
Pathways in Technology Early College High (P-TECH) Expansion Act of 2019
Co-Sponsor
2
2
Approved by the Governor - Chapter 384

HB0481 /CH0365
Criminal Law - Sale of a Minor - Felony
Co-Sponsor
2
2
Approved by the Governor - Chapter 365

HB0493 /CH0246
Crimes – Solicitation and Conspiracy to Commit Murder Resulting in Death (Stacey's Law)
Co-Sponsor
2
2
Approved by the Governor - Chapter 246

HB0559
Railroad Companies - Condemnation Authority - Application
Co-Sponsor
2
2
In the House - Hearing 2/21 at 1:00 p.m.

HB0580 (SB0412)
Income Tax - Personal Exemption - Disabled Individuals
Co-Sponsor
2
2
In the House - Hearing 2/20 at 1:00 p.m.

HB0581 (SB0899)
Juvenile Law - Probation
Co-Sponsor
2
2
In the House - Hearing 2/21 at 1:00 p.m.

HB0604 /CH0215 (SB0646/CH0216)
Workers' Compensation – Medical Presumptions for Diseases and Cancer – Eligibility (Firefighter Jesse McCullough's Cancer Protection Law)
Co-Sponsor
2
2
Approved by the Governor - Chapter 215

HB0640 (SB0555)
Peace Orders - Workplace Violence
Co-Sponsor
2
2
In the Senate - Unfavorable Report by Judicial Proceedings

HB0658 /CH0682 (SB0755/CH0683)
Interagency Agreements – Historically Black Colleges and Universities – Reporting Requirements
Co-Sponsor
2
2
Enacted under Article II, Section 17(c) of the Maryland Constitution - Chapter 682

HB0659 /CH0560
Juvenile Law - Continued Detention - Minimum Age
Co-Sponsor
2
2
Approved by the Governor - Chapter 560

HB0664
State Department of Education - Nonprofit Youth Development Program - Established
Co-Sponsor
2
2
In the Senate - Hearing 3/20 at 1:00 p.m.

HB0672 /CH0248 (SB0810/CH0249)
Housing – Local Housing Grant Program for Homeless Veterans and Survivors of Domestic Violence
Co-Sponsor
2
2
Approved by the Governor - Chapter 248

HB0687
Civil Actions – Child Sexual Abuse – Definition and Statute of Limitations (Hidden Predator Act of 2019)
Co-Sponsor
2
2
In the Senate - Unfavorable Report by Judicial Proceedings

HB0697 /CH0418 (SB0868/CH0417)
Health Insurance – Consumer Protections and Maryland Health Insurance Coverage Protection Commission
Co-Sponsor
2
2
Approved by the Governor - Chapter 418

HB0707 /CH0020
Drunk and Drugged Driving Offenses – Penalties
Co-Sponsor
2
2
Approved by the Governor - Chapter 20

HB0715 (SB0419)
Correctional Services - Prerelease Unit for Women - Requirement to Operate
Co-Sponsor
2
2
In the House - Hearing 2/26 at 1:00 p.m.

HB0731 (SB0638)
Child Support - Shared Physical Custody
Co-Sponsor
2
2
In the Senate - First Reading Judicial Proceedings

HB0740 (SB0882)
Criminal Law – Firearms – Computer–Aided Fabrication and Serial Number (3–D Printed Firearms )
Co-Sponsor
2
2
In the Senate - First Reading Judicial Proceedings

HB0745 (SB0809/CH0324)
Correctional Facilities - Restrictive Housing - Pregnant Inmates
Co-Sponsor
2
2
In the Senate - Rereferred to Judicial Proceedings

HB0768 /CH0692 (SB0759)
Health - Prescription Drug Affordability Board
Co-Sponsor
2
2
Enacted under Article II, Section 17(c) of the Maryland Constitution - Chapter 692

HB0786 (SB0737)
Public Safety – Rifles and Shotguns – Secondary Transactions
Co-Sponsor
2
2
In the House - Conference Committee Appointed

HB0810 (SB0870/CH0432)
Income Tax - Child and Dependent Care Tax Credit - Alterations
Co-Sponsor
2
2
Vetoed by the Governor (Duplicative)

HB0814 /CH0423 (SB0802/CH0424)
Maryland Easy Enrollment Health Insurance Program
Co-Sponsor
2
2
Approved by the Governor - Chapter 423

HB0823
Workgroup on Effective Professional Development Programs in Local Health Departments
Co-Sponsor
2
2
In the House - Withdrawn by Sponsor

HB0855 (SB0231)
Family Law - Marriage - Age Requirements
Co-Sponsor
2
2
In the House - Hearing 3/07 at 1:00 p.m.

HB0871 /CH0021 (SB0690/CH0022)
Criminal Law - Human Trafficking and Prostitution Offenses
Co-Sponsor
2
2
Approved by the Governor - Chapter 21

HB0912 (SB0894)
Child Protection - Reporting - Threat of Harm
Co-Sponsor
2
2
In the House - Hearing 2/28 at 1:00 p.m.

HB0977 (SB0833)
Criminal Procedure - Expungement - Expansion
Co-Sponsor
2
2
In the House - Hearing 3/05 at 1:00 p.m.

HB0990 (SB0883)
Video Lottery Terminal Proceeds - Racetrack Facility Renewal Account - Use of Funds
Co-Sponsor
2
2
In the House - Hearing 3/01 at 1:00 p.m.

HB1001 /CH0526 (SB0774/CH0527)
Correctional Services - Restrictive Housing - Reporting by Correctional Units and Requirements Relating to Minors
Co-Sponsor
2
2
Approved by the Governor - Chapter 526

HB1002
Correctional Services - Restrictive Housing - Direct Release
Co-Sponsor
2
2
In the Senate - Second Reading Passed with Amendments

HB1027 /CH0325 (SB0736/CH0326)
Criminal Law - Child Pornography
Co-Sponsor
2
2
Approved by the Governor - Chapter 325

HB1070 (SB0878)
Video Lottery Terminals - Racetrack Facility Renewal Account - Allocation of Funds
Co-Sponsor
2
2
In the House - Hearing 3/01 at 1:00 p.m.

HB1072 /CH0226 (SB0701)
Transportation Network Companies - Insurance
Co-Sponsor
2
2
Approved by the Governor - Chapter 226

HB1124 /CH0212
State Government – Regulations Impacting Small Businesses
Co-Sponsor
2
2
Approved by the Governor - Chapter 212

HB1322
Income Tax - Subtraction Modification - Military Retirement Income
Co-Sponsor
2
2
In the House - First Reading House Rules and Executive Nominations

HB1349 /CH0542
Public Schools - Students With Sickle Cell Disease - Revisions
Co-Sponsor
2
2
Approved by the Governor - Chapter 542

HB1367
Juvenile Law - Diversion Program
Co-Sponsor
2
2
In the House - Hearing 3/14 at 1:00 p.m.

HB1424
Natalie M. LaPrade Medical Cannabis Commission Transparency Act of 2019
Co-Sponsor
2
2
In the House - First Reading House Rules and Executive Nominations

HJ0002 (SJ0001)
United States Constitution - Amendments Convention - Democracy Amendment
Co-Sponsor
2
2
In the House - Withdrawn by Sponsor

HB0397 /CH0301 (SB0339/CH0302)
Public Safety - 9-1-1 Emergency Telephone System (Carl Henn's Law)
By Request - Committee
4
2
Approved by the Governor - Chapter 301
Denotes enacted legislation
Legislative Bond Initiatives
Project Name

Status

Introduced

House Sponsors

Senate Sponsors

County

Prince George's

Amount Requested

$25,000

House Initiative

Senate Initiative

$25,000

Other Funding

Total Funding

$25,000
Project Name

Status

Introduced

House Sponsors

Senate Sponsors

County

Prince George's

Amount Requested

$50,000

House Initiative

$50,000

Senate Initiative

Other Funding

Total Funding

$50,000
Project Name

Status

Introduced

House Sponsors

Senate Sponsors

County

Prince George's

Amount Requested

$25,000

House Initiative

$25,000

Senate Initiative

Other Funding

Total Funding

$25,000
Project Name

LuVenia House and Reaping the Harvest Organic Farm

Status

Withdrawn

House Sponsors

Senate Sponsors

County

Prince George's

Amount Requested

$25,000

House Initiative

Senate Initiative

Other Funding

Total Funding

$0
Project Name

Status

Introduced

House Sponsors

Senate Sponsors

County

Prince George's

Amount Requested

$350,000

House Initiative

Senate Initiative

$175,000

Other Funding

Total Funding

$175,000
| Project Name | Status | House Sponsors | Senate Sponsors | County | Amount Requested | House Initiative | Senate Initiative | Other Funding | Total Funding |
| --- | --- | --- | --- | --- | --- | --- | --- | --- | --- |
| Benjamin Tasker Middle School | Introduced | | | Prince George's | $25,000 | | $25,000 | | $25,000 |
| Champ House | Introduced | | | Prince George's | $50,000 | $50,000 | | | $50,000 |
| Fraternal Order of Police Lodge 89 | Introduced | | | Prince George's | $25,000 | $25,000 | | | $25,000 |
| LuVenia House and Reaping the Harvest Organic Farm | Withdrawn | | | Prince George's | $25,000 | | | | $0 |
| Upper Marlboro Welcome Center | Introduced | | | Prince George's | $350,000 | | $175,000 | | $175,000 |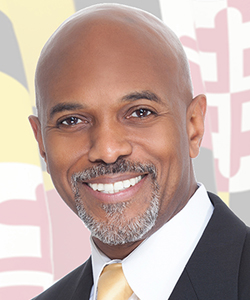 Tenure

First elected to the Maryland House of Delegates in 2018. Member of the House since January 9, 2019.
Current Assignments

2019 Judiciary Committee

2019 Family Law Subcommittee of the Judiciary Committee

2019 Juvenile Law Subcommittee of the Judiciary Committee

2019 Joint Committee on Cybersecurity, Information Technology and Biotechnology

2019 Legislative Black Caucus of Maryland
Public Service

Board Member, Prince George's County Public Schools (elected), 2006-2010; Blue Ribbon Commissioner, Prince George's County Council/Structural Deficit, 2015-2017; Career and Technology Task Force; State Task Force on the Establishment of Vocational and Technical Education; High School Academies in Prince George's County.
Memberships

Life Member, Kappa Alpha Psi Fraternity, Inc.; Life Member, American Legion, Disney-Bell Post 66; Prince Hall, F.A.A.M., Chenango Lodge #39; African American Democratic Club of Prince Georg'e County; First Baptist Church of Glenarden; National Association for the Advancement of Colored People, Prince George's County.
Biographical Information

Born, Washington, D.C., April 30, 1966; Central Senior High, 1984; Morgan State University, B.S., Electrical Engineering, 1991; Binghamton University, M.S. Advanced Technology, 1993; Binghamton University, PhD, Systems Science, 1999; George Washington University, M.B.A., 2002; Maj., United States Army Reserves, 1989-2006; Command General Staff College, US Army, 2004; Lockheed Martin Mission Systems, Program Manager, Business Development, 1996-1999; IBM Global Services, Project Manager/Portfolio Manager, 1999-2002; IBM Global Services, Certified Executive Program Manager, 2002-2003; MCR, Director, Process Management Programs, 2003-2004; Watson Management Corporation, President/ Senior Program Manager, 2004-present; Leadership Maryland, 2008.
Last Updated: 10/25/2019 10:31 AM