Delegate Alice Sophocleus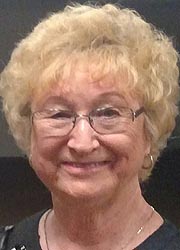 District

32

County

Anne Arundel

Committee Assignment(s)

Annapolis Info

162 House Office Building
6 Bladen Street
Annapolis, MD 21401
Phone 410-841-3372 | 301-858-3372
Toll-free in MD
Fax 410-841-3437 | 301-858-3437

Interim Info

162 House Office Building
6 Bladen Street
Annapolis, MD 21401
Phone 410-841-3372 | 301-858-3372
Fax 410-841-3437 | 301-858-3437

Contact

Party

Democrat
Denotes enacted legislation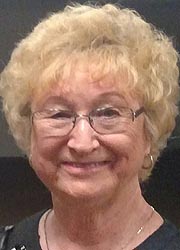 Tenure

Member of House of Delegates since July 12, 2018.
Current Assignments
Public Service

Commission for Women, Anne Arundel County (past chair, rape task force subcommittee), 1974-; Originator and organizer, North County Business Adivsory Board, 1998-2017; Board of Directors, Opportunity Builders, Inc..
Memberships

Curtis Bay Ladies Club, 1969-1986; General Federation of Women's Clubs, Women's Clubs of Linthicum Heights, 1974-; District 32 Democratic Club; Roland Terrace Democratic Club; Stoney Creek Democratic Club; West County Democratic Cllub; Crestwood Improvement Association, 1968-1977; Anne Arundel Optimist Club, 1970-1977.
Biographical Information

St. Agnes School of Nursing, R.N., 1963; Legislative assistant, County Council, District 1, 1982-90; Saints Constantine and Helen Greek Orthodox Church, Annapolis, Maryland; Widowed; three children (one deceased); five grandchildren.
Last Updated: 10/15/2019 3:30 PM