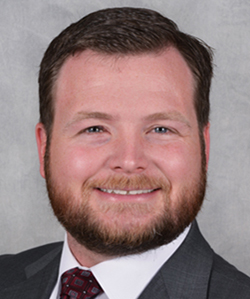 District

44B

County

Baltimore

Committee Assignment(s)

Annapolis Info

305 House Office Building
6 Bladen Street
Annapolis, MD 21401
Phone 410-841-3544 | 301-858-3544
Toll-free in MD 1-800-492-7122 ext. 3544

Interim Info

305 House Office Building
6 Bladen Street
Annapolis, MD 21401
Phone 410-841-3544 | 301-858-3544

Contact

Party

Democrat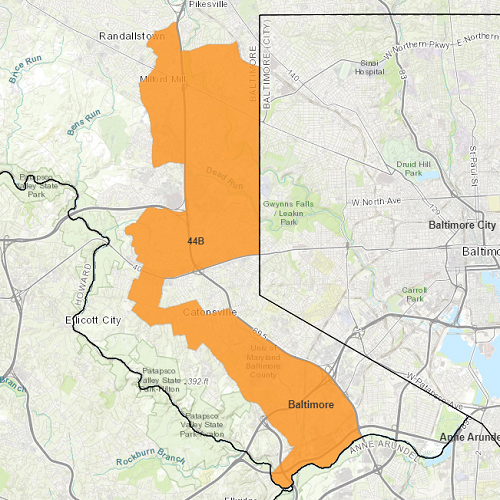 Legislation
Sponsorship Type Sort
Chamber Sort

Bill/Chapter (Cross/Chapter)

Title

Vehicle Registration – Special Plates for Veterans – Fees

Sponsorship Type

Primary

1
2
1
2

Bill/Chapter (Cross/Chapter)

Title

Baltimore County - Alcoholic Beverages Licenses - Transfers

Sponsorship Type

Primary

1
2

Bill/Chapter (Cross/Chapter)

Title

Maryland National Guard - Tuition Assistance Program - Modifications

Sponsorship Type

Primary

1
2

Bill/Chapter (Cross/Chapter)

Title

Education - Interagency Commission on School Construction - Reimbursement to Eligible Counties

Sponsorship Type

Primary

1
2

Bill/Chapter (Cross/Chapter)

Title

Consumer Protection - News Analysis Programs - Disclaimer (Truthiness Act of 2019)

Sponsorship Type

Primary

1
2
1
2

Bill/Chapter (Cross/Chapter)

Title

High Schools - Postsecondary Career and Technology Education Programs - Reporting on Student Acceptance Rates

Sponsorship Type

Primary

1
2
1
2
1
2
1
2
2
2
2
2
2
2
2
2
2
2
2
2
2
2
2
2
2
2
2
2
2
2
2
2
2
2

Bill/Chapter (Cross/Chapter)

Title

Institutions of Higher Education - Financial Aid Reductions - Notice

Sponsorship Type

Co-Sponsor

2
2
2
2
2
2

Bill/Chapter (Cross/Chapter)

Title

Labor and Employment – Family and Medical Leave Insurance Program – Establishment (Time to Care Act of 2019)

Sponsorship Type

Co-Sponsor

2
2
2
2
2
2
2
2
2
2
2
2
2
2
2
2
2
2
2
2
2
2
2
2
2
2

Bill/Chapter (Cross/Chapter)

Title

Income Tax - Subtraction Modification for Veterans

Sponsorship Type

Co-Sponsor

2
2

Bill/Chapter (Cross/Chapter)

Title

Collective Bargaining - Student Athletes

Sponsorship Type

Co-Sponsor

2
2

Bill/Chapter (Cross/Chapter)

Title

Criminal Law - Abuse or Neglect of a Vulnerable Adult - Psychological Abuse

Sponsorship Type

Co-Sponsor

2
2
2
2

Bill/Chapter (Cross/Chapter)

Title

Constitutional Amendment - Cannabis - Use, Possession, Cultivation, and Sale

Sponsorship Type

Co-Sponsor

2
2
2
2
2
2

Bill/Chapter (Cross/Chapter)

Title

Local Pension Systems - Special Disability Retirement Allowance

Sponsorship Type

Co-Sponsor

2
2
2
2
2
2
2
2
2
2
2
2
2
2
2
2
2
2
2
2

Bill/Chapter (Cross/Chapter)

Title

Education - Community Colleges - Collective Bargaining

Sponsorship Type

Co-Sponsor

2
2
2
2
2
2
2
2

Bill/Chapter (Cross/Chapter)

Title

Maryland Electricians Act - Revisions

Sponsorship Type

Co-Sponsor

2
2
2
2
2
2
2
2
2
2
2
2
2
2
2
2
2
2
2
2
2
2
2
2

Bill/Chapter (Cross/Chapter)

Title

Agriculture - Cost-Sharing Program - Sale of Harvested Cover Crops

Sponsorship Type

Co-Sponsor

2
2
2
2

Bill/Chapter (Cross/Chapter)

Title

Transportation - Vehicle Titling Fee and Vehicle Excise Tax - Active Duty Members of the Military

Sponsorship Type

Co-Sponsor

2
2
2
2
2
2
2
2
2
2

Bill/Chapter (Cross/Chapter)

Title

Maryland Transit Administration - Extension of MARC Service - Plans and Report

Sponsorship Type

Co-Sponsor

2
2
2
2

Bill/Chapter (Cross/Chapter)

Title

Home and Hospital Teaching Program for Students – Report

Sponsorship Type

Co-Sponsor

2
2
2
2
2
2
2
2
2
2
2
2
2
2
2
2

Bill/Chapter (Cross/Chapter)

Title

Office of Administrative Hearings - Administrative Law Judges - Special Education Law Training

Sponsorship Type

Co-Sponsor

2
2

Bill/Chapter (Cross/Chapter)

Title

Income Tax - Subtraction Modification - Military Retirement Income

Sponsorship Type

Co-Sponsor

2
2
2
2

Bill/Chapter (Cross/Chapter)

Title

United States of America - District of Columbia - Statehood

Sponsorship Type

Co-Sponsor

2
2
4
2
Bill/Chapter
(Cross/Chapter)
Title
Sponsorship Type
Sponsorship Type Sort
Chamber Sort
Current Status
Org Committees & Hearings
Opp Committees & Hearings
HB0773
Vehicle Registration – Special Plates for Veterans – Fees
Primary
1
2
In the Senate - Hearing 3/28 at 12:00 p.m.

HB0783 (SB0993)
Task Force to Study Behavioral and Mental Health in Maryland
Primary
1
2
In the House - Hearing 3/06 at 1:00 p.m.

HB0820
Baltimore County - Alcoholic Beverages Licenses - Transfers
Primary
1
2
In the House - Withdrawn by Sponsor

HB0916
Maryland National Guard - Tuition Assistance Program - Modifications
Primary
1
2
In the House - Withdrawn by Sponsor

HB1034
Education - Interagency Commission on School Construction - Reimbursement to Eligible Counties
Primary
1
2
In the House - Withdrawn by Sponsor

HB1079
Consumer Protection - News Analysis Programs - Disclaimer (Truthiness Act of 2019)
Primary
1
2
In the House - Unfavorable Report by Economic Matters

HB1093 /CH0380
Income Tax - Subtraction Modification - Retirement Income (The Jonathan Porto Act)
Primary
1
2
Approved by the Governor - Chapter 380

HB1125
High Schools - Postsecondary Career and Technology Education Programs - Reporting on Student Acceptance Rates
Primary
1
2
In the House - Hearing 3/01 at 1:00 p.m.

HB1131 (SB0758)
Baltimore County - Maryland Stadium Authority - Public School Construction
Primary
1
2
In the House - Unfavorable Report by Appropriations

HB1133 (SB0503)
Military Service Credit - Eligibility
Primary
1
2
In the House - Hearing 2/28 at 1:00 p.m.

HB1170 (SB0528)
Behavioral Health Services Matching Grant Program for Service Members and Veterans - Establishment
Primary
1
2
In the House - Hearing 3/06 at 1:00 p.m.

HB0098 (SB0193)
State Employee and Retiree Health and Welfare Benefits Program - Retiree Participation in the State Prescription Drug Benefit Plan
Co-Sponsor
2
2
In the House - Hearing canceled

HB0137 /CH0538 (SB0035)
State Personnel - Professional Service - Maryland School for the Deaf - Teachers
Co-Sponsor
2
2
Approved by the Governor - Chapter 538

HB0145 /CH0285 (SB0301/CH0286)
Hospitals - Patient's Bill of Rights
Co-Sponsor
2
2
Approved by the Governor - Chapter 285

HB0160 (SB0122/CH0404)
Property Tax Credits - Real Property Used for Robotics Programs
Co-Sponsor
2
2
In the House - Third Reading Passed (133-0)

HB0166 /CH0010 (SB0280/CH0011)
Labor and Employment – Payment of Wages – Minimum Wage (Fight for Fifteen)
Co-Sponsor
2
2
Gubernatorial Veto Override - Chapter 10

HB0191 (SB0607/CH0331)
Homeowner's Insurance - Discrimination in Underwriting and Rating - Status as Surviving Spouse
Co-Sponsor
2
2
Vetoed by the Governor (Duplicative)

HB0201 (SB0319/CH0420)
Maryland Transit Administration – State Employees – Free Ridership (Transit Benefit for State Employees)
Co-Sponsor
2
2
Vetoed by the Governor (Duplicative)

HB0248 /CH0595 (SB0181/CH0596)
Education - Child Care Subsidies - Mandatory Funding Level
Co-Sponsor
2
2
Enacted under Article II, Section 17(c) of the Maryland Constitution - Chapter 595

HB0262 (SB0537)
Higher Education - Tuition Rates - Exemptions
Co-Sponsor
2
2
Vetoed by the Governor (Policy)

HB0272 /CH0601 (SB0234/CH0602)
Natural Resources - State and Local Forest Conservation Funds
Co-Sponsor
2
2
Enacted under Article II, Section 17(c) of the Maryland Constitution - Chapter 601

HB0277 /CH0605 (SB0249/CH0606)
Regional Initiative to Limit or Reduce Greenhouse Gas Emissions in Transportation Sector - Authorization (Regional Transportation and Climate Protection Act of 2019)
Co-Sponsor
2
2
Enacted under Article II, Section 17(c) of the Maryland Constitution - Chapter 605

HB0319 /CH0040 (SB0201)
University of Maryland University College - Renaming
Co-Sponsor
2
2
Approved by the Governor - Chapter 40

HB0322 (SB0606)
Election Law - References to Absentee Voting in Public Communications - Voting by Mail
Co-Sponsor
2
2
In the House - Hearing 2/12 at 1:00 p.m.

HB0328
Institutions of Higher Education - Financial Aid Reductions - Notice
Co-Sponsor
2
2
In the House - Unfavorable Report by Appropriations

HB0336 /CH0001 (SB0391/CH0002)
Civilian Federal Employees – Unemployment Insurance Benefits and Federal Government Shutdown Employee Assistance Loan Fund (Federal Shutdown Paycheck Protection Act)
Co-Sponsor
2
2
Approved by the Governor - Chapter 1

HB0339 (SB0456)
Family Investment Program - Temporary Cash Assistance - Funding
Co-Sponsor
2
2
In the House - Hearing 2/12 at 1:00 p.m.

HB0341
Labor and Employment – Family and Medical Leave Insurance Program – Establishment (Time to Care Act of 2019)
Co-Sponsor
2
2
In the House - Hearing 2/12 at 1:00 p.m.

HB0357 (SB0222)
Appointment of County Superintendent of Schools - Disapproval by State Superintendent of Schools
Co-Sponsor
2
2
In the House - Hearing 2/14 at 1:00 p.m.

HB0390 /CH0645
State Department of Education - Employment Categories and Practices
Co-Sponsor
2
2
Enacted under Article II, Section 17(c) of the Maryland Constitution - Chapter 645

HB0399 (SB0311)
End-of-Life Option Act (Richard E. Israel and Roger "Pip" Moyer Act)
Co-Sponsor
2
2
In the Senate - First Reading Judicial Proceedings

HB0403 /CH0361
Income Tax Credit - Qualified Farms - Food Donation Pilot Program - Expansion and Extension
Co-Sponsor
2
2
Approved by the Governor - Chapter 361

HB0417 /CH0310
Water Pollution Control – Notification of Sewer Overflows and Treatment Plant Bypasses – Alteration
Co-Sponsor
2
2
Approved by the Governor - Chapter 310

HB0428 /CH0651 (SB0269/CH0652)
Comprehensive Flood Management Grant Program – Awards for Flood Damage and Mandatory Funding
Co-Sponsor
2
2
Enacted under Article II, Section 17(c) of the Maryland Constitution - Chapter 651

HB0464 /CH0516 (SB0399)
Consumer Protection – Private Career Schools and For–Profit Institutions of Higher Education – Disclosures
Co-Sponsor
2
2
Approved by the Governor - Chapter 516

HB0481 /CH0365
Criminal Law - Sale of a Minor - Felony
Co-Sponsor
2
2
Approved by the Governor - Chapter 365

HB0486 /CH0055 (SB0541)
Education - Personnel Matters - Child Sexual Abuse and Sexual Misconduct Prevention
Co-Sponsor
2
2
Approved by the Governor - Chapter 55

HB0517 (SB0460/CH0519)
Crosswalks – Violation of Pedestrian Right–of–Way – Penalty
Co-Sponsor
2
2
In the Senate - Hearing 3/28 at 12:00 p.m.

HB0525 (SB0753)
State Income Tax - Subtraction Modification - Elementary and Secondary Education Expenses
Co-Sponsor
2
2
In the House - Hearing 2/20 at 1:00 p.m.

HB0531 /CH0664
State Personnel - Payment of State Employee Wages - Repeal of Sunset Provision
Co-Sponsor
2
2
Enacted under Article II, Section 17(c) of the Maryland Constitution - Chapter 664

HB0537
Income Tax - Subtraction Modification for Veterans
Co-Sponsor
2
2
In the House - Hearing 2/20 at 1:00 p.m.

HB0548
Collective Bargaining - Student Athletes
Co-Sponsor
2
2
In the House - Withdrawn by Sponsor

HB0561
Criminal Law - Abuse or Neglect of a Vulnerable Adult - Psychological Abuse
Co-Sponsor
2
2
In the House - Withdrawn by Sponsor

HB0579 (SB0351)
Workgroup to Study Prize-Linked Savings Accounts
Co-Sponsor
2
2
In the House - Hearing 2/20 at 1:00 p.m.

HB0632
Constitutional Amendment - Cannabis - Use, Possession, Cultivation, and Sale
Co-Sponsor
2
2
In the House - Hearing 3/06 at 1:00 p.m.

HB0633 /CH0674 (SB0396/CH0675)
Higher Education - Legal Representation Fund for Title IX Proceedings - Established
Co-Sponsor
2
2
Enacted under Article II, Section 17(c) of the Maryland Constitution - Chapter 674

HB0634 (SB0738)
Labor and Employment - Wage History and Wage Range
Co-Sponsor
2
2
In the House - Hearing 2/19 at 1:00 p.m.

HB0645
Local Pension Systems - Special Disability Retirement Allowance
Co-Sponsor
2
2
In the Senate - Hearing 3/28 at 8:30 a.m.

HB0672 /CH0248 (SB0810/CH0249)
Housing – Local Housing Grant Program for Homeless Veterans and Survivors of Domestic Violence
Co-Sponsor
2
2
Approved by the Governor - Chapter 248

HB0680 /CH0686 (SB0433/CH0687)
State Procurement – State Funded Construction Projects – Payment of Employee Health Care Expenses
Co-Sponsor
2
2
Enacted under Article II, Section 17(c) of the Maryland Constitution - Chapter 686

HB0690 (SB0734/CH0512)
Education - Students With Reading Difficulties - Screenings and Interventions
Co-Sponsor
2
2
In the House - Hearing 2/21 at 1:00 p.m.

HB0695 (SB0788)
Transportation Climate Accountability Act of 2019
Co-Sponsor
2
2
In the House - Hearing 2/26 at 1:00 p.m. (Environment and Transportation)

HB0697 /CH0418 (SB0868/CH0417)
Health Insurance – Consumer Protections and Maryland Health Insurance Coverage Protection Commission
Co-Sponsor
2
2
Approved by the Governor - Chapter 418

HB0714 (SB0182)
Community Colleges - Supplemental Services and Supports for Students With Disabilities Grant Program
Co-Sponsor
2
2
In the House - Withdrawn by Sponsor

HB0725 /CH0691 (SB0766)
Public Schools - Student Discipline - Restorative Approaches
Co-Sponsor
2
2
Enacted under Article II, Section 17(c) of the Maryland Constitution - Chapter 691

HB0727 (SB0731)
Build to Learn Act of 2019
Co-Sponsor
2
2
In the Senate - Hearing 3/27 at 1:00 p.m.

HB0740 (SB0882)
Criminal Law – Firearms – Computer–Aided Fabrication and Serial Number (3–D Printed Firearms )
Co-Sponsor
2
2
In the Senate - First Reading Judicial Proceedings

HB0766
Education - Community Colleges - Collective Bargaining
Co-Sponsor
2
2
In the House - Withdrawn by Sponsor

HB0767 (SB0696)
Collective Bargaining - Chancellor of the University System of Maryland - Negotiations
Co-Sponsor
2
2
In the House - Withdrawn by Sponsor

HB0768 /CH0692 (SB0759)
Health - Prescription Drug Affordability Board
Co-Sponsor
2
2
Enacted under Article II, Section 17(c) of the Maryland Constitution - Chapter 692

HB0786 (SB0737)
Public Safety – Rifles and Shotguns – Secondary Transactions
Co-Sponsor
2
2
In the House - Conference Committee Appointed

HB0792
Maryland Electricians Act - Revisions
Co-Sponsor
2
2
In the House - Unfavorable Report by Economic Matters

HB0810 (SB0870/CH0432)
Income Tax - Child and Dependent Care Tax Credit - Alterations
Co-Sponsor
2
2
Vetoed by the Governor (Duplicative)

HB0813 (SB0814)
Drunk Driving - Administrative Per Se Offenses - Ignition Interlock System Program
Co-Sponsor
2
2
In the House - Hearing 2/27 at 1:00 p.m.

HB0814 /CH0423 (SB0802/CH0424)
Maryland Easy Enrollment Health Insurance Program
Co-Sponsor
2
2
Approved by the Governor - Chapter 423

HB0822 /CH0697 (SB0711/CH0698)
University System of Maryland - Regular Employees - Grievance Procedures and Disciplinary Actions
Co-Sponsor
2
2
Enacted under Article II, Section 17(c) of the Maryland Constitution - Chapter 697

HB0838 /CH0475 (SB0752)
Food Supplement Program - Restaurant Meals Program
Co-Sponsor
2
2
Approved by the Governor - Chapter 475

HB0876 /CH0506 (SB0798/CH0507)
Higher Education - Policy on Student Concerns About Athletic Programs and Activities
Co-Sponsor
2
2
Approved by the Governor - Chapter 506

HB0885 /CH0377
Transportation - Vision Zero - Establishment
Co-Sponsor
2
2
Approved by the Governor - Chapter 377

HB0913 (SB0817)
Correctional Facilities and Police Officers – Procedures – Immigration Status
Co-Sponsor
2
2
In the House - Hearing 3/05 at 1:00 p.m.

HB0924 /CH0445 (SB0733)
State Board of Physicians - Registered Cardiovascular Invasive Specialists
Co-Sponsor
2
2
Approved by the Governor - Chapter 445

HB1010 /CH0317 (SB0801/CH0318)
Brewery Modernization Act of 2019
Co-Sponsor
2
2
Approved by the Governor - Chapter 317

HB1011 (SB1037)
Maryland Police Training and Standards Commission - Uniform Citizen Complaint Process (Anton's Law)
Co-Sponsor
2
2
In the House - Hearing 2/26 at 1:00 p.m.

HB1050
Agriculture - Cost-Sharing Program - Sale of Harvested Cover Crops
Co-Sponsor
2
2
In the House - Withdrawn by Sponsor

HB1066 /CH0476 (SB0969)
Family Investment Program – Work Activity Requirement – Authorized Activities and Report
Co-Sponsor
2
2
Approved by the Governor - Chapter 476

HB1071
Transportation - Vehicle Titling Fee and Vehicle Excise Tax - Active Duty Members of the Military
Co-Sponsor
2
2
In the House - Unfavorable Report by Environment and Transportation

HB1072 /CH0226 (SB0701)
Transportation Network Companies - Insurance
Co-Sponsor
2
2
Approved by the Governor - Chapter 226

HB1087 (SB0871)
Public Health - Healthy Maryland Program - Establishment
Co-Sponsor
2
2
In the House - Withdrawn by Sponsor

HB1104 /CH0409 (SB0958/CH0408)
State Board of Professional Counselors and Therapists – Licensure, Disciplinary Action, Criminal History Records Checks, and Trainee Status – Revisions
Co-Sponsor
2
2
Approved by the Governor - Chapter 409

HB1115 (SB0515/CH0457)
Community Colleges - Workforce Readiness Grant Program - Established
Co-Sponsor
2
2
Vetoed by the Governor (Duplicative)

HB1117
Maryland Transit Administration - Extension of MARC Service - Plans and Report
Co-Sponsor
2
2
In the House - Withdrawn by Sponsor

HB1124 /CH0212
State Government – Regulations Impacting Small Businesses
Co-Sponsor
2
2
Approved by the Governor - Chapter 212

HB1137
Home and Hospital Teaching Program for Students – Report
Co-Sponsor
2
2
In the Senate - Hearing 3/27 at 1:00 p.m.

HB1158 (SB0516/CH0757)
Clean Energy Jobs
Co-Sponsor
2
2
In the House - Hearing 3/08 at 1:00 p.m.

HB1189 /CH0282 (SB0425/CH0283)
Home Energy Assistance - Critical Medical Needs Program
Co-Sponsor
2
2
Approved by the Governor - Chapter 282

HB1194 (SB0760)
Natural Resources Protection Program of 2019
Co-Sponsor
2
2
In the Senate - First Reading Education, Health, and Environmental Affairs

HB1201 (SB0972)
Task Force on Educational Outcomes of Pregnant and Parenting Students in High School and GED Programs
Co-Sponsor
2
2
In the House - Hearing 2/22 at 1:00 p.m.

HB1225 (SB0266)
Parking for Individuals With Disabilities - Continuing Care Retirement Facility - Time Limitation
Co-Sponsor
2
2
In the House - Withdrawn by Sponsor

HB1240 (SB0730)
State Personnel – Merit Pay
Co-Sponsor
2
2
In the Senate - Hearing 4/03 at 1:00 p.m.

HB1249 (SB0657/CH0431)
Pilot Program - Alleged Rape, Sexual Offense, or Child Sexual Abuse - HIV Postexposure Prophylaxis
Co-Sponsor
2
2
Vetoed by the Governor (Duplicative)

HB1275
Office of Administrative Hearings - Administrative Law Judges - Special Education Law Training
Co-Sponsor
2
2
In the House - Withdrawn by Sponsor

HB1322
Income Tax - Subtraction Modification - Military Retirement Income
Co-Sponsor
2
2
In the House - First Reading House Rules and Executive Nominations

HJ0002 (SJ0001)
United States Constitution - Amendments Convention - Democracy Amendment
Co-Sponsor
2
2
In the House - Withdrawn by Sponsor

HJ0007
United States of America - District of Columbia - Statehood
Co-Sponsor
2
2
In the House - Hearing 2/25 at 2:00 p.m.

HB0397 /CH0301 (SB0339/CH0302)
Public Safety - 9-1-1 Emergency Telephone System (Carl Henn's Law)
By Request - Committee
4
2
Approved by the Governor - Chapter 301
Denotes enacted legislation
Legislative Bond Initiatives
Project Name

Status

Introduced

House Sponsors

Senate Sponsors

County

Baltimore

Amount Requested

$500,000

House Initiative

$250,000

Senate Initiative

$50,000

Other Funding

Total Funding

$300,000
Project Name

Status

Introduced

House Sponsors

Senate Sponsors

County

Baltimore

Amount Requested

$650,000

House Initiative

$50,000

Senate Initiative

Other Funding

$300,000

Total Funding

$350,000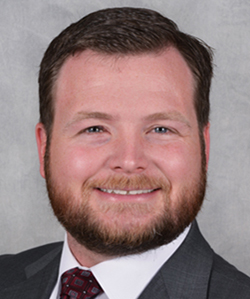 Tenure

First elected to the Maryland House of Delegates in 2014. Member of the House since 2015.
Current Assignments

2017 Deputy Majority Whip

2015 Appropriations Committee

2019 Chair, Oversight Committee on Personnel of the Appropriations Committee (Vice Chair, 2019)

2015 Health and Social Services Subcommittee of the Appropriations Committee

2019 House Chair, Joint Committee on the Management of Public Funds

2017 Joint Committee on Legislative Information Technology and Open Government

2016 Joint Committee on Pensions

2016 Veterans Caucus (Vice Chair)

2018 Chair, Baltimore County House Delegation
Past House Service

Oversight Committee on Pensions of the Appropriations Committee, 2015-2019; Regional Revitalization Work Group, 2015-2019.
Public Service

Maryland veterans Trust, 2017-; Maryland Medicaid Advisory Committee, 2015-; Co-Chair, Maryland College Collaboration for Student Veterans, 2010-2015; Board of Directors, The 6th Branch (veteran-led community service organization in Baltimore City), 2008-.
Memberships

Institutional Review Board, University of Maryland, College Park, 2010-2015; Maryland Veterans Commission, 2009-2016; National Eagle Scout Association (NESA), 2010-.
Awards

Towson University Alumni Volunteer Service Award, 2013; Leadership Baltimore County Alumni, 2014.
Biographical Information

Born in Catonsville, Maryland, 1983; Mount St. Joseph High School, 2001; U.S. Marine Corps Infantry, 1st Battalion, 8th Marine Regiment (2 combat tours in Iraq, 1 humanitarian mission in Liberia), 2001-2005; Towson University, Political Science, Religious Studies & Philosophy, B.S., 2010; Towson University, Director, Department of Veteran's Services, 2010-2016; Eagle Scout; Founder, the Rostrum, (job placement of veterans), 2016 -; Married; one child.
Last Updated: 10/25/2019 10:31 AM