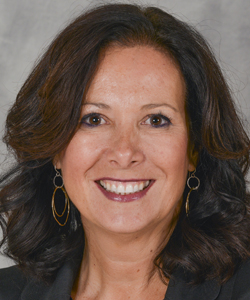 District

42B

County

Baltimore

Committee Assignment(s)

Annapolis Info

306 House Office Building
6 Bladen Street
Annapolis, MD 21401
Phone 410-841-3793 | 301-858-3793
Toll-free in MD 1-800-492-7122 ext. 3793

Interim Info

306 House Office Building
6 Bladen Street
Annapolis, MD 21401
Phone 410-841-3793 | 301-858-3793

Contact

Party

Democrat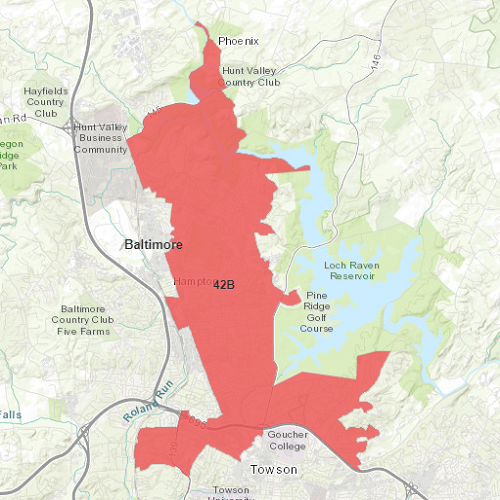 Legislation
Sponsorship Type Sort
Chamber Sort

Bill/Chapter (Cross/Chapter)

Title

Criminal Law - Abuse or Neglect of a Vulnerable Adult - Psychological Abuse

Sponsorship Type

Primary

1
2
1
2
1
2
1
2

Bill/Chapter (Cross/Chapter)

Title

Estates and Trusts - Testamentary Instruments - Fraud and Undue Influence

Sponsorship Type

Primary

1
2

Bill/Chapter (Cross/Chapter)

Title

Education - Public School Holidays - Presidents' Day and Easter

Sponsorship Type

Primary

1
2

Bill/Chapter (Cross/Chapter)

Title

Task Force on Adults With Autism Spectrum Disorder

Sponsorship Type

Primary

1
2
1
2
1
2
2
2
2
2
2
2
2
2
2
2
2
2

Bill/Chapter (Cross/Chapter)

Title

Public School Students – Daily Physical Activity (Student Health and Fitness Act)

Sponsorship Type

Co-Sponsor

2
2

Bill/Chapter (Cross/Chapter)

Title

Public Schools - Provision of Feminine Hygiene Products

Sponsorship Type

Co-Sponsor

2
2
2
2

Bill/Chapter (Cross/Chapter)

Title

Commercial Law - Internet Privacy and Net Neutrality

Sponsorship Type

Co-Sponsor

2
2
2
2
2
2
2
2
2
2
2
2
2
2
2
2
2
2
2
2
2
2
2
2
2
2
2
2
2
2
2
2
2
2
2
2
2
2
2
2
2
2
2
2
2
2
2
2

Bill/Chapter (Cross/Chapter)

Title

Income Tax - Subtraction Modification for Veterans

Sponsorship Type

Co-Sponsor

2
2
2
2
2
2

Bill/Chapter (Cross/Chapter)

Title

Income Tax Checkoff - Maryland Veterans Trust Fund

Sponsorship Type

Co-Sponsor

2
2
2
2
2
2
2
2
2
2
2
2
2
2
2
2
2
2
2
2
2
2
2
2

Bill/Chapter (Cross/Chapter)

Title

Counties and Municipalities - Transportation of Animals - Limitation on Authority

Sponsorship Type

Co-Sponsor

2
2
2
2

Bill/Chapter (Cross/Chapter)

Title

Income Tax - Angel Investor Tax Credit Program

Sponsorship Type

Co-Sponsor

2
2

Bill/Chapter (Cross/Chapter)

Title

Maryland National Guard - Tuition Assistance Program - Modifications

Sponsorship Type

Co-Sponsor

2
2

Bill/Chapter (Cross/Chapter)

Title

Income Tax - Lead Remediation Credit

Sponsorship Type

Co-Sponsor

2
2

Bill/Chapter (Cross/Chapter)

Title

Public Schools - Fees for Summer School Courses - Prohibition

Sponsorship Type

Co-Sponsor

2
2
2
2

Bill/Chapter (Cross/Chapter)

Title

Correctional Services - Restrictive Housing - Direct Release

Sponsorship Type

Co-Sponsor

2
2

Bill/Chapter (Cross/Chapter)

Title

Agriculture - Cost-Sharing Program - Sale of Harvested Cover Crops

Sponsorship Type

Co-Sponsor

2
2

Bill/Chapter (Cross/Chapter)

Title

Education - Juvenile Services Education Programs - Management and Operation

Sponsorship Type

Co-Sponsor

2
2

Bill/Chapter (Cross/Chapter)

Title

Criminal Law - Human Trafficking - Felony

Sponsorship Type

Co-Sponsor

2
2
2
2
2
2
2
2
2
2
2
2
2
2

Bill/Chapter (Cross/Chapter)

Title

Home and Hospital Teaching Program for Students – Report

Sponsorship Type

Co-Sponsor

2
2
2
2
2
2
2
2
2
2

Bill/Chapter (Cross/Chapter)

Title

Board of Restorative Practices in Schools - Establishment

Sponsorship Type

Co-Sponsor

2
2

Bill/Chapter (Cross/Chapter)

Title

Restorative Schools Fund and Grants - Establishment

Sponsorship Type

Co-Sponsor

2
2
2
2
2
2
2
2

Bill/Chapter (Cross/Chapter)

Title

Office of Administrative Hearings - Administrative Law Judges - Special Education Law Training

Sponsorship Type

Co-Sponsor

2
2
2
2
2
2
2
2
2
2
2
2
Bill/Chapter
(Cross/Chapter)
Title
Sponsorship Type
Sponsorship Type Sort
Chamber Sort
Current Status
Org Committees & Hearings
Opp Committees & Hearings
HB0561
Criminal Law - Abuse or Neglect of a Vulnerable Adult - Psychological Abuse
Primary
1
2
In the House - Withdrawn by Sponsor

HB0611 /CH0547
Special Education – Individualized Education Programs – Timeline for Independent Educational Evaluations
Primary
1
2
Approved by the Governor - Chapter 547

HB0643 (SB0673)
Video Lottery Terminal Proceeds - Racetrack Facility Renewal Account - Racecourse at Timonium
Primary
1
2
In the Senate - Recommitted to Budget and Taxation (Senator Rosapepe)

HB1019 /CH0548
State Board of Education - Public High School Students - Assessments and Graduation Requirements
Primary
1
2
Approved by the Governor - Chapter 548

HB1061
Estates and Trusts - Testamentary Instruments - Fraud and Undue Influence
Primary
1
2
In the House - Withdrawn by Sponsor

HB1078
Education - Public School Holidays - Presidents' Day and Easter
Primary
1
2
In the Senate - Hearing 3/20 at 1:00 p.m.

HB1197
Task Force on Adults With Autism Spectrum Disorder
Primary
1
2
In the House - Hearing 3/11 at 2:00 p.m.

HB1339 /CH0332 (SB0654/CH0333)
Property Tax Credit - Elderly Individuals - Eligibility
Primary
1
2
Approved by the Governor - Chapter 332

HB1414 (SB0948)
Criminal Law - Assault in the Second Degree - School Employee
Primary
1
2
In the House - First Reading House Rules and Executive Nominations

HB0081 (SB0816/CH0036)
Property Tax Credit - Surviving Spouse of Veteran
Co-Sponsor
2
2
Vetoed by the Governor (Duplicative)

HB0082 /CH0572 (SB0116/CH0573)
Transportation – Complete Streets – Access to Healthy Food and Necessities
Co-Sponsor
2
2
Enacted under Article II, Section 17(c) of the Maryland Constitution - Chapter 572

HB0084 /CH0574 (SB0483/CH0575)
Maryland Farms and Families Fund - Purpose, Use, Funding, and Grant Qualifications - Alterations
Co-Sponsor
2
2
Enacted under Article II, Section 17(c) of the Maryland Constitution - Chapter 574

HB0087 /CH0576 (SB0529/CH0577)
State Board of Education – Membership – Teacher and Parent Members
Co-Sponsor
2
2
Enacted under Article II, Section 17(c) of the Maryland Constitution - Chapter 576

HB0098 (SB0193)
State Employee and Retiree Health and Welfare Benefits Program - Retiree Participation in the State Prescription Drug Benefit Plan
Co-Sponsor
2
2
In the House - Hearing canceled

HB0109 /CH0579 (SB0285/CH0580)
Environment – Expanded Polystyrene Food Service Products – Prohibitions
Co-Sponsor
2
2
Enacted under Article II, Section 17(c) of the Maryland Constitution - Chapter 579

HB0110
Public School Students – Daily Physical Activity (Student Health and Fitness Act)
Co-Sponsor
2
2
In the Senate - Third Reading Passed with Amendments (45-0)

HB0133
Public Schools - Provision of Feminine Hygiene Products
Co-Sponsor
2
2
In the House - Hearing 2/07 at 1:00 p.m.

HB0135 /CH0061 (SB0152/CH0062)
Criminal Law – Cruelty to Animals – Payment of Costs
Co-Sponsor
2
2
Approved by the Governor - Chapter 61

HB0141
Commercial Law - Internet Privacy and Net Neutrality
Co-Sponsor
2
2
In the House - Hearing 2/06 at 1:00 p.m.

HB0181 /CH0027 (SB0103/CH0026)
Criminal Law - Electronic Harassment and Bullying (Grace's Law 2.0)
Co-Sponsor
2
2
Approved by the Governor - Chapter 27

HB0191 (SB0607/CH0331)
Homeowner's Insurance - Discrimination in Underwriting and Rating - Status as Surviving Spouse
Co-Sponsor
2
2
Vetoed by the Governor (Duplicative)

HB0213 /CH0343 (SB0143)
Cownose Ray Fishery Management Plan and Moratorium on Contests
Co-Sponsor
2
2
Approved by the Governor - Chapter 343

HB0240 /CH0028 (SB0232/CH0029)
Hate Crimes – Threats
Co-Sponsor
2
2
Approved by the Governor - Chapter 28

HB0245 /CH0398
Education - Student Data Privacy Council
Co-Sponsor
2
2
Approved by the Governor - Chapter 398

HB0248 /CH0595 (SB0181/CH0596)
Education - Child Care Subsidies - Mandatory Funding Level
Co-Sponsor
2
2
Enacted under Article II, Section 17(c) of the Maryland Constitution - Chapter 595

HB0251 /CH0308 (SB0279/CH0309)
Department of Aging - Grants for Aging-in-Place Programs (Nonprofits for our Aging Neighbors Act - "NANA")
Co-Sponsor
2
2
Approved by the Governor - Chapter 308

HB0256 (SB0223)
State Department of Education - Guidelines on Trauma-Informed Approach
Co-Sponsor
2
2
In the Senate - First Reading Education, Health, and Environmental Affairs

HB0286 /CH0609
Election Law - Registration and Voting at Precinct Polling Places
Co-Sponsor
2
2
Enacted under Article II, Section 17(c) of the Maryland Constitution - Chapter 609

HB0320 (SB0455)
2020 Census Complete Count Commission
Co-Sponsor
2
2
In the House - Withdrawn by Sponsor

HB0322 (SB0606)
Election Law - References to Absentee Voting in Public Communications - Voting by Mail
Co-Sponsor
2
2
In the House - Hearing 2/12 at 1:00 p.m.

HB0336 /CH0001 (SB0391/CH0002)
Civilian Federal Employees – Unemployment Insurance Benefits and Federal Government Shutdown Employee Assistance Loan Fund (Federal Shutdown Paycheck Protection Act)
Co-Sponsor
2
2
Approved by the Governor - Chapter 1

HB0338 /CH0635 (SB0218/CH0636)
Human Services - Food Supplements (Summer SNAP for Children Act)
Co-Sponsor
2
2
Enacted under Article II, Section 17(c) of the Maryland Constitution - Chapter 635

HB0364 (SB0909/CH0425)
Health Care Practitioners - Medical Examinations on Anesthetized or Unconscious Patients
Co-Sponsor
2
2
Vetoed by the Governor (Duplicative)

HB0367 (SB0536)
Public Safety - Education - Firearm Funding
Co-Sponsor
2
2
In the Senate - First Reading Education, Health, and Environmental Affairs and Judicial Proceedings

HB0437 (SB0128/CH0013)
County Boards of Education - School Year - Start and End Dates
Co-Sponsor
2
2
In the House - Hearing 2/14 at 1:00 p.m.

HB0440 /CH0384
Pathways in Technology Early College High (P-TECH) Expansion Act of 2019
Co-Sponsor
2
2
Approved by the Governor - Chapter 384

HB0481 /CH0365
Criminal Law - Sale of a Minor - Felony
Co-Sponsor
2
2
Approved by the Governor - Chapter 365

HB0482 /CH0544
Income Tax Credits – Endowments of Maryland Historically Black Colleges and Universities and Film Production Activity – Establishment and Alterations
Co-Sponsor
2
2
Approved by the Governor - Chapter 544

HB0486 /CH0055 (SB0541)
Education - Personnel Matters - Child Sexual Abuse and Sexual Misconduct Prevention
Co-Sponsor
2
2
Approved by the Governor - Chapter 55

HB0517 (SB0460/CH0519)
Crosswalks – Violation of Pedestrian Right–of–Way – Penalty
Co-Sponsor
2
2
In the Senate - Hearing 3/28 at 12:00 p.m.

HB0530 (SB0489)
Ballot Access - Voter Registration - Affiliating With a Party
Co-Sponsor
2
2
In the House - Hearing 2/19 at 1:00 p.m.

HB0532 (SB0744)
Protecting Natural Resources and Preserving Productive Farms – Commission on the Development of a Blueprint for Solar Energy in Maryland
Co-Sponsor
2
2
In the House - Hearing 3/06 at 1:00 p.m.

HB0537
Income Tax - Subtraction Modification for Veterans
Co-Sponsor
2
2
In the House - Hearing 2/20 at 1:00 p.m.

HB0584 (SB0263)
Earned Income Tax Credit - Individuals Without Qualifying Children - Eligibility and Refundability
Co-Sponsor
2
2
In the House - Hearing 2/20 at 1:00 p.m.

HB0585 (SB0262)
Earned Income Tax Credit - Individuals Without Qualifying Children - Calculation and Refundability
Co-Sponsor
2
2
In the House - Hearing 2/20 at 1:00 p.m.

HB0684
Income Tax Checkoff - Maryland Veterans Trust Fund
Co-Sponsor
2
2
In the Senate - Hearing 3/20 at 1:00 p.m.

HB0690 (SB0734/CH0512)
Education - Students With Reading Difficulties - Screenings and Interventions
Co-Sponsor
2
2
In the House - Hearing 2/21 at 1:00 p.m.

HB0695 (SB0788)
Transportation Climate Accountability Act of 2019
Co-Sponsor
2
2
In the House - Hearing 2/26 at 1:00 p.m. (Environment and Transportation)

HB0697 /CH0418 (SB0868/CH0417)
Health Insurance – Consumer Protections and Maryland Health Insurance Coverage Protection Commission
Co-Sponsor
2
2
Approved by the Governor - Chapter 418

HB0708 (SB0778)
Education - Identification of Students With Traumatic Brain Injury - Study and Report
Co-Sponsor
2
2
In the Senate - First Reading Education, Health, and Environmental Affairs

HB0715 (SB0419)
Correctional Services - Prerelease Unit for Women - Requirement to Operate
Co-Sponsor
2
2
In the House - Hearing 2/26 at 1:00 p.m.

HB0740 (SB0882)
Criminal Law – Firearms – Computer–Aided Fabrication and Serial Number (3–D Printed Firearms )
Co-Sponsor
2
2
In the Senate - First Reading Judicial Proceedings

HB0745 (SB0809/CH0324)
Correctional Facilities - Restrictive Housing - Pregnant Inmates
Co-Sponsor
2
2
In the Senate - Rereferred to Judicial Proceedings

HB0768 /CH0692 (SB0759)
Health - Prescription Drug Affordability Board
Co-Sponsor
2
2
Enacted under Article II, Section 17(c) of the Maryland Constitution - Chapter 692

HB0787 /CH0054
Crimes - Child Abuse and Neglect - Failure to Report
Co-Sponsor
2
2
Approved by the Governor - Chapter 54

HB0810 (SB0870/CH0432)
Income Tax - Child and Dependent Care Tax Credit - Alterations
Co-Sponsor
2
2
Vetoed by the Governor (Duplicative)

HB0844 /CH0552
Public Schools – School Psychologists – Reports
Co-Sponsor
2
2
Approved by the Governor - Chapter 552

HB0880
Counties and Municipalities - Transportation of Animals - Limitation on Authority
Co-Sponsor
2
2
In the House - Withdrawn by Sponsor

HB0885 /CH0377
Transportation - Vision Zero - Establishment
Co-Sponsor
2
2
Approved by the Governor - Chapter 377

HB0886
Income Tax - Angel Investor Tax Credit Program
Co-Sponsor
2
2
In the House - Hearing 2/27 at 1:00 p.m.

HB0916
Maryland National Guard - Tuition Assistance Program - Modifications
Co-Sponsor
2
2
In the House - Withdrawn by Sponsor

HB0956
Income Tax - Lead Remediation Credit
Co-Sponsor
2
2
In the Senate - Hearing 4/04 at 2:30 p.m.

HB0966
Public Schools - Fees for Summer School Courses - Prohibition
Co-Sponsor
2
2
In the Senate - Hearing 3/20 at 1:00 p.m.

HB1001 /CH0526 (SB0774/CH0527)
Correctional Services - Restrictive Housing - Reporting by Correctional Units and Requirements Relating to Minors
Co-Sponsor
2
2
Approved by the Governor - Chapter 526

HB1002
Correctional Services - Restrictive Housing - Direct Release
Co-Sponsor
2
2
In the Senate - Second Reading Passed with Amendments

HB1050
Agriculture - Cost-Sharing Program - Sale of Harvested Cover Crops
Co-Sponsor
2
2
In the House - Withdrawn by Sponsor

HB1074
Education - Juvenile Services Education Programs - Management and Operation
Co-Sponsor
2
2
In the Senate - Hearing 3/27 at 1:00 p.m.

HB1084
Criminal Law - Human Trafficking - Felony
Co-Sponsor
2
2
In the House - Hearing 3/06 at 1:00 p.m.

HB1093 /CH0380
Income Tax - Subtraction Modification - Retirement Income (The Jonathan Porto Act)
Co-Sponsor
2
2
Approved by the Governor - Chapter 380

HB1096 /CH0034 (SB0767/CH0033)
Criminal Procedure - Sexual Assault Evidence Collection Kits - Analysis
Co-Sponsor
2
2
Approved by the Governor - Chapter 34

HB1107 (SB0518)
Discrimination in Employment - Pregnancy and Childbirth
Co-Sponsor
2
2
In the House - Hearing 3/11 at 1:00 p.m.

HB1116 /CH0513 (SB0911/CH0514)
Gender Diversity in the Boardroom – Annual Report
Co-Sponsor
2
2
Approved by the Governor - Chapter 513

HB1131 (SB0758)
Baltimore County - Maryland Stadium Authority - Public School Construction
Co-Sponsor
2
2
In the House - Unfavorable Report by Appropriations

HB1133 (SB0503)
Military Service Credit - Eligibility
Co-Sponsor
2
2
In the House - Hearing 2/28 at 1:00 p.m.

HB1137
Home and Hospital Teaching Program for Students – Report
Co-Sponsor
2
2
In the Senate - Hearing 3/27 at 1:00 p.m.

HB1158 (SB0516/CH0757)
Clean Energy Jobs
Co-Sponsor
2
2
In the House - Hearing 3/08 at 1:00 p.m.

HB1170 (SB0528)
Behavioral Health Services Matching Grant Program for Service Members and Veterans - Establishment
Co-Sponsor
2
2
In the House - Hearing 3/06 at 1:00 p.m.

HB1201 (SB0972)
Task Force on Educational Outcomes of Pregnant and Parenting Students in High School and GED Programs
Co-Sponsor
2
2
In the House - Hearing 2/22 at 1:00 p.m.

HB1206 /CH0729
Maryland Longitudinal Data System Center - Data Matching
Co-Sponsor
2
2
Enacted under Article II, Section 17(c) of the Maryland Constitution - Chapter 729

HB1208
Board of Restorative Practices in Schools - Establishment
Co-Sponsor
2
2
In the Senate - Unfavorable Report by Education, Health, and Environmental Affairs

HB1229
Restorative Schools Fund and Grants - Establishment
Co-Sponsor
2
2
In the Senate - Unfavorable Report by Education, Health, and Environmental Affairs

HB1242 (SB0915)
Public School Students – Vision Services – Reporting
Co-Sponsor
2
2
In the Senate - First Reading Education, Health, and Environmental Affairs

HB1249 (SB0657/CH0431)
Pilot Program - Alleged Rape, Sexual Offense, or Child Sexual Abuse - HIV Postexposure Prophylaxis
Co-Sponsor
2
2
Vetoed by the Governor (Duplicative)

HB1253 /CH0557 (SB0481)
Drinking Water Outlets in School Buildings – Lead Testing and Reporting Requirements and Grant Programs
Co-Sponsor
2
2
Approved by the Governor - Chapter 557

HB1275
Office of Administrative Hearings - Administrative Law Judges - Special Education Law Training
Co-Sponsor
2
2
In the House - Withdrawn by Sponsor

HB1366 /CH0739 (SB0662/CH0740)
Maryland Association of Environmental and Outdoor Education Grant (Maryland Green Schools Act of 2019)
Co-Sponsor
2
2
Enacted under Article II, Section 17(c) of the Maryland Constitution - Chapter 739

HB1384 /CH0741 (SB0677/CH0742)
Deaf or Hard of Hearing Individuals - Support for Parents
Co-Sponsor
2
2
Enacted under Article II, Section 17(c) of the Maryland Constitution - Chapter 741
HB1396 (SB0357)
Property Tax Exemption - Disabled Veterans
Co-Sponsor
2
2
In the House - First Reading House Rules and Executive Nominations

HJ0002 (SJ0001)
United States Constitution - Amendments Convention - Democracy Amendment
Co-Sponsor
2
2
In the House - Withdrawn by Sponsor

HJ0009 /JR0001 (SJ0002/JR0002)
Freedom of the Press Day
Co-Sponsor
2
2
Signed by the President and the Speaker - Joint Resolution 1
Denotes enacted legislation
Legislative Bond Initiatives
Project Name

Status

Introduced in House

House Sponsors

Senate Sponsors

County

Baltimore

Amount Requested

$200,000

House Initiative

Senate Initiative

Other Funding

Total Funding

$0
Project Name

Status

Introduced

House Sponsors

Senate Sponsors

County

Baltimore

Amount Requested

$100,000

House Initiative

$100,000

Senate Initiative

$100,000

Other Funding

Total Funding

$200,000
| Project Name | Status | House Sponsors | Senate Sponsors | County | Amount Requested | House Initiative | Senate Initiative | Other Funding | Total Funding |
| --- | --- | --- | --- | --- | --- | --- | --- | --- | --- |
| Fifth District Elementary School | Introduced in House | | | Baltimore | $200,000 | | | | $0 |
| Fire Museum of Maryland | Introduced | | | Baltimore | $100,000 | $100,000 | $100,000 | | $200,000 |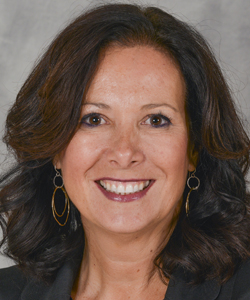 Tenure

First elected to the Maryland House of Delegates in 2018. Member of the House since January 9, 2019.
Current Assignments

2019 Ways and Means Committee

2019 Education Subcommittee of the Ways and Means Committee

2019 Finance Resources Subcommittee of the House Ways and Means Committee

2019 Women Legislators of Maryland
Public Service

Board Member, Maryland State Department of Education, 2015-2019; Maryland School Safety Sub-Cabinet Behavioral Threat Assessment Workgroup, 2018; MSDE Online Learning Workgroup, 2018; Maryland High School Graduation Task Force, Asessment Committee, 2017-2018; Maryland Adult Learning Access Commission, 2017-2018; MSDE Innovative School Scheduling Workgroup, 2017; MSDE Disproportionality in Special Education Workgroup, 2016-2017; Governor's P-20 Leadership Council, At Risk Students Workgroup, 2015-2018; Chair, Maryland State Board of Education Mental Health Committee, 2010-2018; Volunteer Crisis Counselor, Iowa Sexual Abuse Intervention Program, 1993-1995; Chair, Tourette Association of America, Mid-Atlantic Chapter, 2006-.
Awards

IA Coalition Against domest Violence Advocacy Award, 1998; University of Iowa Panhellenic Teaching Award, 1997; Maryland's Top 100 Women, 2018.
Biographical Information

Born, Madison, Tennessee, October 19, 1966; Baldwin County High School, 1985; Vanderbilt University, B.A., Psychology and Anthropology, 1989; Radcliffe College Graduate Consortium of Women's Studies/Brandeis University, M.A. Psychology and Women's Studies, 1992; Graduate Research Assistant, Wellesley College Center for Women, 1991-1992; Counselor, Preterm Women's Health Clinic, Boston, MA, 1992-1993; Post-Doctoral Researcher, University of Iowa Department of Psychology, 1993-1996; Brandeis University, Ph.D., Developmental and Social Psychology, 1996; Program Developer for At-Risk-Families, Iowa City Domestic Violence Center, 1994-1999; Adjunct Assistant Professor, University of Iowa Department of Psychology, 1995-1999; Educational Consultant and Family Educator, Durham County North Carolina, Dept. of Mental Health, 2000-2002; Married; three children.
Last Updated: 10/25/2019 10:30 AM