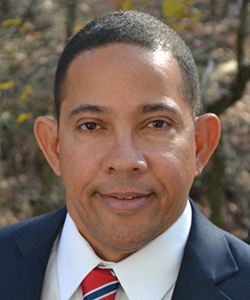 District

32

County

Anne Arundel

Committee Assignment(s)

Economic Matters Committee


Annapolis Info

162 House Office Building
6 Bladen Street
Annapolis, MD 21401
Phone 410-841-3372 | 301-858-3372
Toll-free in MD 1-800-492-7122 ext. 3372

Interim Info

162 House Office Building
6 Bladen Street
Annapolis, MD 21401
Phone 410-841-3372 | 301-858-3372

Contact

Party

Democrat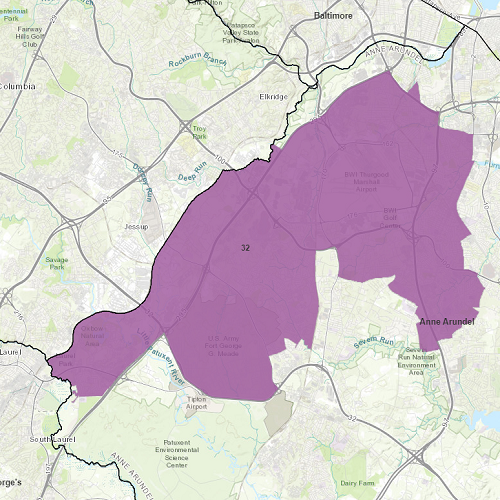 Legislation
Sponsorship Type Sort
Chamber Sort
1
2
1
2

Bill/Chapter (Cross/Chapter)

Title

Energy Efficiency - Net-Zero Homes - Contract Preferences

Sponsorship Type

Primary

1
2

Bill/Chapter (Cross/Chapter)

Title

Insurance - Rate Effectiveness and People's Insurance Counsel Division

Sponsorship Type

Primary

1
2

Bill/Chapter (Cross/Chapter)

Title

State Real Estate Commission - Property Managers - Registration

Sponsorship Type

Primary

1
2

Bill/Chapter (Cross/Chapter)

Title

Vehicle Laws – Failure to Pay Video Toll – Penalties

Sponsorship Type

Co-Sponsor

2
2
2
2
2
2
2
2

Bill/Chapter (Cross/Chapter)

Title

Medical Cannabis - Medical Cannabis Business Development Fund - Establishment

Sponsorship Type

Co-Sponsor

2
2
2
2

Bill/Chapter (Cross/Chapter)

Title

Criminal Law - Victims of Human Trafficking - Affirmative Defense

Sponsorship Type

Co-Sponsor

2
2

Bill/Chapter (Cross/Chapter)

Title

Public Schools - Staff Members - Report

Sponsorship Type

Co-Sponsor

2
2
2
2
2
2
2
2
2
2
2
2
2
2
2
2
2
2
2
2
2
2
2
2
2
2
2
2
2
2

Bill/Chapter (Cross/Chapter)

Title

Electric Companies - Billing Information

Sponsorship Type

Co-Sponsor

2
2

Bill/Chapter (Cross/Chapter)

Title

Real Estate Brokers - Exemption for Auctioneers - Repeal

Sponsorship Type

Co-Sponsor

2
2
2
2
2
2
2
2
2
2
2
2

Bill/Chapter (Cross/Chapter)

Title

Public Service Companies and Contractors - Customer Protection - Personal Information

Sponsorship Type

Co-Sponsor

2
2

Bill/Chapter (Cross/Chapter)

Title

Sickle Cell Trait Screening, Treatment, Education, and Public Awareness (Journey's Law)

Sponsorship Type

Co-Sponsor

2
2
2
2

Bill/Chapter (Cross/Chapter)

Title

Income Tax - Subtraction Modification - Military Retirement Income

Sponsorship Type

Co-Sponsor

2
2

Bill/Chapter (Cross/Chapter)

Title

Vehicle Laws - School Bus Safety - Occupant Capacity

Sponsorship Type

Co-Sponsor

2
2
2
2
2
2
2
2

Bill/Chapter (Cross/Chapter)

Title

Military Department – Study on Assisting Active Duty Service Members With State Law and Regulatory Compliance

Sponsorship Type

Co-Sponsor

2
2
2
2

Bill/Chapter (Cross/Chapter)

Title

Commission to Establish a Maryland Women Veterans Memorial

Sponsorship Type

Co-Sponsor

2
2
2
2
3
2
Bill/Chapter
(Cross/Chapter)
Title
Sponsorship Type
Sponsorship Type Sort
Chamber Sort
Current Status
Org Committees & Hearings
Opp Committees & Hearings
HB0012 /CH0023 (SB0341/CH0024)
Department of Veterans Affairs - Homes for Veterans - Veterans of Uniformed Service
Primary
1
2
Enacted under Article II, Section 17(c) of the Maryland Constitution - Chapter 23

HB0389 (SB0203)
Income Tax Checkoff - Maryland Veterans Trust Fund
Primary
1
2
In the Senate - First Reading Budget and Taxation

HB0398
Energy Efficiency - Net-Zero Homes - Contract Preferences
Primary
1
2
In the Senate - Hearing canceled

HB0849
Insurance - Rate Effectiveness and People's Insurance Counsel Division
Primary
1
2
In the House - Withdrawn by Sponsor

HB0929
State Real Estate Commission - Property Managers - Registration
Primary
1
2
In the Senate - First Reading Judicial Proceedings

HB0038
Vehicle Laws – Failure to Pay Video Toll – Penalties
Co-Sponsor
2
2
In the Senate - First Reading Judicial Proceedings

HB0204 (SB0359)
Corporations and Associations - Filing Fee Study
Co-Sponsor
2
2
In the Senate - First Reading Budget and Taxation

HB0212 (SB0178)
Vehicle Laws - Manufacturers and Dealers - Advertisements
Co-Sponsor
2
2
In the House - Hearing 3/04 at 1:00 p.m.

HB0257 /CH0629 (SB0417/CH0630)
Property Tax – Credit for Disabled Veterans
Co-Sponsor
2
2
Enacted under Article II, Section 17(c) of the Maryland Constitution - Chapter 629

HB0416
Medical Cannabis - Medical Cannabis Business Development Fund - Establishment
Co-Sponsor
2
2
In the House - Hearing 2/19 at 1:00 p.m.

HB0431 (SB0470/CH0558)
Motor Vehicle and Homeowner's Insurance - Use of Claim History in Rating Policies
Co-Sponsor
2
2
In the Senate - First Reading Finance

HB0459
Criminal Law - Victims of Human Trafficking - Affirmative Defense
Co-Sponsor
2
2
In the Senate - Hearing canceled

HB0515
Public Schools - Staff Members - Report
Co-Sponsor
2
2
In the Senate - Hearing canceled

HB0561 (SB0315)
Electric Industry - Community Choice Energy - Pilot Program
Co-Sponsor
2
2
In the Senate - First Reading Finance

HB0596 /CH0267
Edward T. and Mary A. Conroy Memorial, Jean B. Cryor Memorial, and Veterans of the Afghanistan and Iraq Conflicts Scholarships – Alterations
Co-Sponsor
2
2
Enacted under Article II, Section 17(c) of the Maryland Constitution - Chapter 267

HB0608 (SB0682)
Correctional Services - Prerelease Unit for Women - Requirement to Operate
Co-Sponsor
2
2
In the House - Hearing 2/18 at 1:00 p.m.

HB0679 (SB0717)
Earned Income Tax Credit - Individuals Without Qualifying Children - Eligibility
Co-Sponsor
2
2
In the House - Hearing 2/20 at 1:00 p.m.

HB0680 (SB0719)
Earned Income Tax Credit - Individuals Without Qualifying Children - Calculation and Refundability
Co-Sponsor
2
2
In the House - Hearing 2/20 at 1:00 p.m.

HB0715 (SB0253)
Prohibited Appropriations - Magnetic Levitation Transport
Co-Sponsor
2
2
In the House - Withdrawn by Sponsor

HB0722 /CH0308 (SB0434)
Labor and Employment - Occupational Safety and Health - Heat Stress Standards
Co-Sponsor
2
2
Enacted under Article II, Section 17(c) of the Maryland Constitution - Chapter 308

HB0747 (SB0933)
State and Local Procurement - Payment Practices
Co-Sponsor
2
2
In the House - Hearing 3/03 at 1:00 p.m.

HB0771 /CH0319 (SB0158)
Lodging Establishments - Accessible Rooms for Individuals With Disabilities - Bed Height
Co-Sponsor
2
2
Enacted under Article II, Section 17(c) of the Maryland Constitution - Chapter 319

HB0774 /CH0320 (SB0409/CH0321)
Financial Institutions - Commissioner of Financial Regulation - Nondepository Special Fund
Co-Sponsor
2
2
Enacted under Article II, Section 17(c) of the Maryland Constitution - Chapter 320

HB0817 /CH0333 (SB0720)
Regulations Affecting Small Businesses - Certification of Comparable Local Regulation
Co-Sponsor
2
2
Enacted under Article II, Section 17(c) of the Maryland Constitution - Chapter 333

HB0837 /CH0337
Public Health - Maternal Mortality and Morbidity - Implicit Bias Training and Study
Co-Sponsor
2
2
Enacted under Article II, Section 17(c) of the Maryland Constitution - Chapter 337

HB0839 (SB0539)
Labor and Employment - Family and Medical Leave Insurance Program - Establishment
Co-Sponsor
2
2
In the House - Hearing 2/24 at 1:00 p.m.

HB0852 /CH0343 (SB0661/CH0344)
Health Insurance – Prostate Cancer Screening Services – Prohibiting Cost–Sharing
Co-Sponsor
2
2
Enacted under Article II, Section 17(c) of the Maryland Constitution - Chapter 343

HB0886
Electric Companies - Billing Information
Co-Sponsor
2
2
In the House - Special Order until 3/18 (Delegate T. Branch) Adopted

HB1006
Real Estate Brokers - Exemption for Auctioneers - Repeal
Co-Sponsor
2
2
In the House - Referred to interim study by Economic Matters

HB1007 (SB0532)
Task Force to Study the Veteran-Owned Small Business Enterprise Program
Co-Sponsor
2
2
In the House - Hearing 3/03 at 1:00 p.m.

HB1027 (SB0487)
Military Service Credit - Eligibility
Co-Sponsor
2
2
In the House - Hearing 2/27 at 1:00 p.m.

HB1029 /CH0409 (SB0224/CH0410)
Clean Energy Jobs - Workforce Development - Scope
Co-Sponsor
2
2
Enacted under Article II, Section 17(c) of the Maryland Constitution - Chapter 409

HB1048 (SB1011)
Public Utilities - Investor-Owned Utilities - Prevailing Wage
Co-Sponsor
2
2
In the House - Hearing 3/09 at 1:00 p.m.

HB1057 (SB0856)
Higher Education - Historically Black Colleges and Universities - Comparability and Competitiveness
Co-Sponsor
2
2
In the House - Withdrawn by Sponsor

HB1065
Public Service Companies and Contractors - Customer Protection - Personal Information
Co-Sponsor
2
2
In the House - Hearing 3/05 at 1:00 p.m.

HB1079
Sickle Cell Trait Screening, Treatment, Education, and Public Awareness (Journey's Law)
Co-Sponsor
2
2
In the Senate - First Reading Education, Health, and Environmental Affairs

HB1090 (SB1066)
Law Enforcement – Complaints and Investigations and Use of Force (Anton's Law)
Co-Sponsor
2
2
In the House - Hearing 3/03 at 1:00 p.m.

HB1110
Income Tax - Subtraction Modification - Military Retirement Income
Co-Sponsor
2
2
In the House - Hearing 3/06 at 1:00 p.m.

HB1226
Vehicle Laws - School Bus Safety - Occupant Capacity
Co-Sponsor
2
2
In the Senate - First Reading Judicial Proceedings

HB1330 (SB0877)
Underground Facilities Damage Prevention - Revision
Co-Sponsor
2
2
In the House - Hearing 2/27 at 1:00 p.m.

HB1426 (SB0739)
Economic Development - Advanced Clean Energy and Clean Energy Innovation Investments and Initiatives
Co-Sponsor
2
2
In the House - Hearing 3/09 at 1:00 p.m.

HB1465 (SB0955)
Federal Clean Water Act - Authority of State
Co-Sponsor
2
2
In the House - Hearing 3/04 at 1:00 p.m.

HB1482
Military Department – Study on Assisting Active Duty Service Members With State Law and Regulatory Compliance
Co-Sponsor
2
2
In the House - Hearing 3/10 at 1:00 p.m.

HB1543 (SB0912)
Environment – Climate Crisis and Education Act
Co-Sponsor
2
2
In the House - Hearing 3/12 at 1:00 p.m. (Economic Matters) and Hearing canceled (Environment and Transportation)

HJ0004
Commission to Establish a Maryland Women Veterans Memorial
Co-Sponsor
2
2
In the House - Hearing 2/24 at 2:00 p.m.

HJ0007 (SJ0001/JR0001)
2026 FIFA World Cup - Protection of Human Rights
Co-Sponsor
2
2
In the House - Hearing 2/24 at 2:00 p.m.

HB0349 /CH0176 (SB0280/CH0177)
Occupational and Professional Licensing - Service Members, Veterans, and Military Spouses - Revisions to Reciprocity Requirements
By Request - Administration
3
2
Enacted under Article II, Section 17(c) of the Maryland Constitution - Chapter 176
Denotes enacted legislation
Legislative Bond Initiatives
Project Name

Status

Introduced

House Sponsors

Senate Sponsors

County

Anne Arundel

Amount Requested

$60,000

Senate Initiative

House Initiative

$60,000

Other Funding

Total Funding

$60,000
Project Name

Status

Introduced

House Sponsors

Senate Sponsors

County

Anne Arundel

Amount Requested

$100,000

Senate Initiative

House Initiative

Other Funding

Total Funding

$0
Project Name

Status

Introduced

House Sponsors

Senate Sponsors

County

Anne Arundel

Amount Requested

$500,000

Senate Initiative

House Initiative

Other Funding

$125,000

Total Funding

$125,000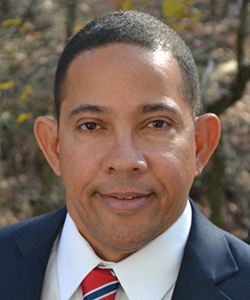 Tenure

First elected to the Maryland House of Delegates in 2018. Member of the House since January 9, 2019.
Current Assignments

2019 Economic Matters Committee

2019 Banking, Consumer Protection, and Commercial Law Subcommittee of the Economic Matters Committee

2019 Unemployment Insurance Subcommittee of the Ecomonic Matters Committee

2019 Legislative Black Caucus of Maryland

2019 Maryland Legislative Latino Caucus, Associate Member

2019 Maryland Veterans Caucus
Public Service

Russet Homeowner's Association, Director; Meade High School PTSA, President; Football coach, Severn Athletic Club.
Memberships

Military Officers Association of America, Board of Directors.
Biographical Information

Served in U.S. Army Medical Service Corps, (retired in 2015, Colonel), 30 years of service; Two children.
Last Updated: 7/13/2020 1:46 PM