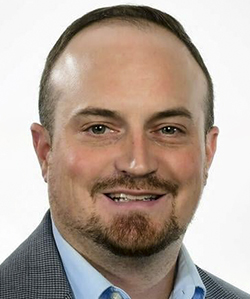 District

5

County

Frederick and Carroll

Committee Assignment(s)

Judiciary Committee


Annapolis Info

321 Lowe House Office Building
6 Bladen Street
Annapolis, MD 21401
Phone 410-841-3359 | 301-858-3359
Toll-free in MD 1-800-492-7122 ext. 3359

Interim Info

321 Lowe House Office Building
6 Bladen Street
Annapolis, MD 21401
Phone 410-841-3359 | 301-858-3359

Contact

Party

Republican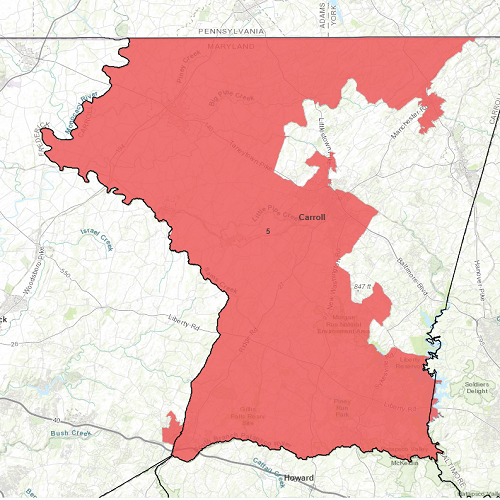 Legislation
Sponsorship Type Sort
Chamber Sort
1
2
1
2
1
2
1
2

Bill/Chapter (Cross/Chapter)

Title

Public Safety – Special Police Officer Training – Bailiff Exemption

Sponsorship Type

Primary

1
2
2
2

Bill/Chapter (Cross/Chapter)

Title

Income Tax - Subtraction Modification - Military Retirement

Sponsorship Type

Co-Sponsor

2
2

Bill/Chapter (Cross/Chapter)

Title

Education – Interscholastic and Intramural Junior Varsity and Varsity Teams and Sports – Designation Based on Sex (Save Women's Sports Act)

Sponsorship Type

Co-Sponsor

2
2
2
2
2
2

Bill/Chapter (Cross/Chapter)

Title

Environment – Low Emissions Vehicle Program – Prohibition (Affordable Emissions Standards Act of 2023)

Sponsorship Type

Co-Sponsor

2
2
2
2
2
2
2
2

Bill/Chapter (Cross/Chapter)

Title

General Assembly - Legislation - Housing Impact Analysis

Sponsorship Type

Co-Sponsor

2
2

Bill/Chapter (Cross/Chapter)

Title

Income Tax - Pregnancy Options Tax Credit

Sponsorship Type

Co-Sponsor

2
2
2
2
2
2
2
2
2
2

Bill/Chapter (Cross/Chapter)

Title

State and Local Government - Proof of Vaccination for Employees and Applicants for Employment - Prohibition (Vaccination by Choice Act)

Sponsorship Type

Co-Sponsor

2
2

Bill/Chapter (Cross/Chapter)

Title

Consumer Protection - Right to Repair - Farm Equipment

Sponsorship Type

Co-Sponsor

2
2

Bill/Chapter (Cross/Chapter)

Title

Constitutional Amendment - Alteration of Rate of Taxation - Legislation by General Assembly Required

Sponsorship Type

Co-Sponsor

2
2

Bill/Chapter (Cross/Chapter)

Title

Criminal Procedure - Pretrial Release - Crime of Violence (No Bail for Repeat Violent Offenders Act of 2023)

Sponsorship Type

Co-Sponsor

2
2

Bill/Chapter (Cross/Chapter)

Title

Alternative Education Options - Right to Learn and Broadening Options and Opportunities for Students Today Programs (Right to Learn Act of 2023)

Sponsorship Type

Co-Sponsor

2
2

Bill/Chapter (Cross/Chapter)

Title

Public Schools - Appropriations for School Safety Expenditures - Increase (School Safety Enhancement Act of 2023)

Sponsorship Type

Co-Sponsor

2
2

Bill/Chapter (Cross/Chapter)

Title

Primary and Secondary Education - Full-Time Equivalent Enrollment Count - Alterations (Truancy Reduction Act of 2023)

Sponsorship Type

Co-Sponsor

2
2
2
2

Bill/Chapter (Cross/Chapter)

Title

Corporate Income Tax - Rate Reduction (Economic Competitiveness Act of 2023)

Sponsorship Type

Co-Sponsor

2
2

Bill/Chapter (Cross/Chapter)

Title

Gun Theft Felony Act of 2023

Sponsorship Type

Co-Sponsor

2
2

Bill/Chapter (Cross/Chapter)

Title

Juvenile Court - Jurisdiction - Gun Offenses (Juvenile Gun Offenses Accountability Act of 2023)

Sponsorship Type

Co-Sponsor

2
2

Bill/Chapter (Cross/Chapter)

Title

Public Safety – Handgun Permits – Expunged Conviction

Sponsorship Type

Co-Sponsor

2
2

Bill/Chapter (Cross/Chapter)

Title

State Transfer Tax - Exemption for Real Property Used as Principal Residence

Sponsorship Type

Co-Sponsor

2
2

Bill/Chapter (Cross/Chapter)

Title

Income Tax - Subtraction Modification - Military Retirement Income (Military Pension Tax Freedom Act)

Sponsorship Type

Co-Sponsor

2
2
2
2

Bill/Chapter (Cross/Chapter)

Title

Agricultural Land - Foreign Property Interests - Restrictions

Sponsorship Type

Co-Sponsor

2
2
2
2

Bill/Chapter (Cross/Chapter)

Title

Election Law - Polling Places - Establishing Voter Identity (Voter Privacy Act of 2023)

Sponsorship Type

Co-Sponsor

2
2

Bill/Chapter (Cross/Chapter)

Title

Public Schools - Mathematics Credit - College Preparatory Computer Science or Computer Programming Course

Sponsorship Type

Co-Sponsor

2
2

Bill/Chapter (Cross/Chapter)

Title

Income Tax - Credit for Cybersecurity Measures Undertaken by Small Businesses

Sponsorship Type

Co-Sponsor

2
2

Bill/Chapter (Cross/Chapter)

Title

State Department of Education - School Psychologist Recruitment Program

Sponsorship Type

Co-Sponsor

2
2

Bill/Chapter (Cross/Chapter)

Title

Agricultural Land and Programs - People's Republic of China - Prohibition on Purchase and Participation

Sponsorship Type

Co-Sponsor

2
2

Bill/Chapter (Cross/Chapter)

Title

Election Law – Early Voting – Number of Days

Sponsorship Type

Co-Sponsor

2
2
2
2
2
2

Bill/Chapter (Cross/Chapter)

Title

Drug and Alcohol Treatment Programs - Discharge of Patients and Referral Services - Standards

Sponsorship Type

Co-Sponsor

2
2

Bill/Chapter (Cross/Chapter)

Title

Public Schools - Curriculum and Instructional Materials

Sponsorship Type

Co-Sponsor

2
2

Bill/Chapter (Cross/Chapter)

Title

Public Institutions of Higher Education - Student Health Insurance Plan Enrollment

Sponsorship Type

Co-Sponsor

2
2
2
2

Bill/Chapter (Cross/Chapter)

Title

Gun Theft Felony Act of 2023

Sponsorship Type

Co-Sponsor

2
2
2
2
3
2
Bill/Chapter
(Cross/Chapter)
Title
Sponsorship Type
Sponsorship Type Sort
Chamber Sort
Current Status
Org Committees & Hearings
Opp Committees & Hearings
HB0308 (SB0018)
Police Retention Workgroup
Primary
1
2
In the House - Hearing 2/07 at 1:00 p.m.

HB0442 (SB0408)
Income Tax - Subtraction Modification - Qualified Broadband Grants
Primary
1
2
In the House - Hearing 2/16 at 1:00 p.m.

HB0509 /CH0162 (SB0287/CH0163)
State Board of Elections - Municipal Elections - Publication of Results on Website
Primary
1
2
Approved by the Governor - Chapter 162

HB0543 /CH0161
State Procurement - Small Procurement - Definition
Primary
1
2
Approved by the Governor - Chapter 161

HB1218
Public Safety – Special Police Officer Training – Bailiff Exemption
Primary
1
2
In the House - Withdrawn by Sponsor

HB0180 /CH0551 (SB0141/CH0550)
Income Tax - Subtraction Modification for Adoption Expenses - Alterations
Co-Sponsor
2
2
Approved by the Governor - Chapter 551

HB0227
Income Tax - Subtraction Modification - Military Retirement
Co-Sponsor
2
2
In the House - Hearing 2/09 at 1:00 p.m.

HB0359
Education – Interscholastic and Intramural Junior Varsity and Varsity Teams and Sports – Designation Based on Sex (Save Women's Sports Act)
Co-Sponsor
2
2
In the House - Unfavorable Report by Ways and Means

HB0360 (SB0252)
Reckless and Negligent Driving – Death of Another – Must–Appear Violation (Sherry's and Christian's Law)
Co-Sponsor
2
2
In the House - Hearing 2/08 at 1:00 p.m.

HB0411 /CH0682 (SB0487/CH0681)
Criminal Procedure - Violation of Pretrial or Posttrial Condition by Incarcerated Person - Victim Contact
Co-Sponsor
2
2
Approved by the Governor - Chapter 682

HB0487
Environment – Low Emissions Vehicle Program – Prohibition (Affordable Emissions Standards Act of 2023)
Co-Sponsor
2
2
In the House - Unfavorable Report by Environment and Transportation

HB0521 (SB0076)
Income Tax - Subtraction Modification - Public Safety Volunteers
Co-Sponsor
2
2
In the House - Withdrawn by Sponsor

HB0599 (SB0061/CH0559)
Property Tax Credit - Public Safety Officer
Co-Sponsor
2
2
In the Senate - First Reading Senate Rules

HB0608 /CH0211 (SB0535/CH0212)
Human Relations - Housing Discrimination - Service Dogs
Co-Sponsor
2
2
Approved by the Governor - Chapter 211

HB0619
General Assembly - Legislation - Housing Impact Analysis
Co-Sponsor
2
2
In the House - Hearing 3/03 at 12:00 p.m.

HB0641
Income Tax - Pregnancy Options Tax Credit
Co-Sponsor
2
2
In the House - Hearing 2/23 at 1:00 p.m.

HB0666 (SB0566)
Family Law - Fundamental Parental Rights
Co-Sponsor
2
2
In the House - Hearing 2/22 at 1:00 p.m.

HB0673 /CH0484 (SB0617/CH0483)
Maryland Transit Administration – Fare Price Requirements – Alterations
Co-Sponsor
2
2
Approved by the Governor - Chapter 484

HB0682 (SB0069)
Public Safety - Law Enforcement Agencies - Positive Community Feedback
Co-Sponsor
2
2
In the House - Hearing 2/23 at 1:00 p.m.

HB0683 /CH0555 (SB0091/CH0554)
Natural Resources – Apprentice Hunting License – Alterations
Co-Sponsor
2
2
Approved by the Governor - Chapter 555

HB0699
State and Local Government - Proof of Vaccination for Employees and Applicants for Employment - Prohibition (Vaccination by Choice Act)
Co-Sponsor
2
2
In the House - Hearing 3/06 at 1:00 p.m.

HB0712
Consumer Protection - Right to Repair - Farm Equipment
Co-Sponsor
2
2
In the House - Withdrawn by Sponsor

HB0730
Constitutional Amendment - Alteration of Rate of Taxation - Legislation by General Assembly Required
Co-Sponsor
2
2
In the House - Hearing 2/23 at 1:00 p.m.

HB0736
Criminal Procedure - Pretrial Release - Crime of Violence (No Bail for Repeat Violent Offenders Act of 2023)
Co-Sponsor
2
2
In the House - Hearing 2/23 at 1:00 p.m.

HB0737
Alternative Education Options - Right to Learn and Broadening Options and Opportunities for Students Today Programs (Right to Learn Act of 2023)
Co-Sponsor
2
2
In the House - Hearing 2/22 at 1:00 p.m.

HB0738
Public Schools - Appropriations for School Safety Expenditures - Increase (School Safety Enhancement Act of 2023)
Co-Sponsor
2
2
In the House - Hearing 3/16 at 5:00 p.m.

HB0739
Primary and Secondary Education - Full-Time Equivalent Enrollment Count - Alterations (Truancy Reduction Act of 2023)
Co-Sponsor
2
2
In the House - Unfavorable Report by Appropriations

HB0740 (SB0522)
Education - Accountability and Implementation Board - Membership
Co-Sponsor
2
2
In the House - Hearing 2/22 at 1:00 p.m.

HB0741
Corporate Income Tax - Rate Reduction (Economic Competitiveness Act of 2023)
Co-Sponsor
2
2
In the House - Hearing 2/23 at 1:00 p.m.

HB0750
Gun Theft Felony Act of 2023
Co-Sponsor
2
2
In the House - Hearing 3/01 at 1:00 p.m.

HB0753
Juvenile Court - Jurisdiction - Gun Offenses (Juvenile Gun Offenses Accountability Act of 2023)
Co-Sponsor
2
2
In the House - Hearing 3/02 at 1:00 p.m.

HB0756
Public Safety – Handgun Permits – Expunged Conviction
Co-Sponsor
2
2
In the House - Hearing 3/01 at 1:00 p.m.

HB0766
State Transfer Tax - Exemption for Real Property Used as Principal Residence
Co-Sponsor
2
2
In the House - Hearing 2/21 at 1:00 p.m.

HB0767
Income Tax - Subtraction Modification - Military Retirement Income (Military Pension Tax Freedom Act)
Co-Sponsor
2
2
In the House - Hearing 2/23 at 1:00 p.m.

HB0799 (SB0912)
Education - Low-Density Calculation - Mandated Funding
Co-Sponsor
2
2
In the House - Withdrawn by Sponsor

HB0842
Agricultural Land - Foreign Property Interests - Restrictions
Co-Sponsor
2
2
In the House - Withdrawn by Sponsor

HB0879 (SB0733)
Carroll County - County Commissioner Districts - Alterations
Co-Sponsor
2
2
In the House - Hearing 3/03 at 12:00 p.m.

HB0926
Election Law - Polling Places - Establishing Voter Identity (Voter Privacy Act of 2023)
Co-Sponsor
2
2
In the House - Hearing 3/07 at 1:00 p.m.

HB0935
Public Schools - Mathematics Credit - College Preparatory Computer Science or Computer Programming Course
Co-Sponsor
2
2
In the House - Hearing 3/01 at 1:00 p.m.

HB0936
Income Tax - Credit for Cybersecurity Measures Undertaken by Small Businesses
Co-Sponsor
2
2
In the House - Hearing 3/02 at 1:00 p.m.

HB0961
State Department of Education - School Psychologist Recruitment Program
Co-Sponsor
2
2
In the House - Hearing 3/01 at 1:00 p.m.

HB0968
Agricultural Land and Programs - People's Republic of China - Prohibition on Purchase and Participation
Co-Sponsor
2
2
In the House - Hearing 3/09 at 1:00 p.m. (Environment and Transportation)

HB1092
Election Law – Early Voting – Number of Days
Co-Sponsor
2
2
In the House - Hearing 3/07 at 1:00 p.m.

HB1101 (SB0901)
Maryland Maternity Care Access Program, Fund, and Income Tax Checkoff - Establishment
Co-Sponsor
2
2
In the House - Hearing 3/16 at 6:00 p.m. (Health and Government Operations)

HB1162 /CH0619
Study on the Utilization of the Expedited Licensing Process for Service Members, Veterans, and Military Spouses
Co-Sponsor
2
2
Approved by the Governor - Chapter 619

HB1198
Drug and Alcohol Treatment Programs - Discharge of Patients and Referral Services - Standards
Co-Sponsor
2
2
In the House - Hearing 3/14 at 1:00 p.m.

HB1202
Public Schools - Curriculum and Instructional Materials
Co-Sponsor
2
2
In the House - Hearing 3/08 at 1:00 p.m.

HB1210
Public Institutions of Higher Education - Student Health Insurance Plan Enrollment
Co-Sponsor
2
2
In the House - Withdrawn by Sponsor

HB1238 (SB0010/CH0558)
Department of Natural Resources - Documents - Digital or Electronic Issuance
Co-Sponsor
2
2
In the House - First Reading House Rules and Executive Nominations

HB1250
Gun Theft Felony Act of 2023
Co-Sponsor
2
2
In the House - First Reading House Rules and Executive Nominations

HJ0002 (SJ0001)
United States Constitution – Amendments Convention – Limitations on Federal Power
Co-Sponsor
2
2
In the House - Hearing 3/03 at 12:00 p.m.

HB0551 /CH0440 (SB0547)
Office of Statewide Broadband - Study of Broadband Expansion Incentives
By Request - Administration
3
2
Approved by the Governor - Chapter 440
Denotes enacted legislation
Legislative Bond Initiatives
Project Name

Status

Introduced

House Sponsors

Senate Sponsors

County

Carroll

Amount Requested

$2,400,000

Senate Initiative

House Initiative

Other Funding

Total Funding

$0
Project Name

Status

Introduced

House Sponsors

Senate Sponsors

County

Carroll

Amount Requested

$50,000

Senate Initiative

House Initiative

$75,000

Other Funding

Total Funding

$75,000
Project Name

Status

Introduced

House Sponsors

Senate Sponsors

County

Carroll

Amount Requested

$75,000

Senate Initiative

House Initiative

Other Funding

Total Funding

$0
Project Name

Status

Introduced

House Sponsors

Senate Sponsors

County

Carroll

Amount Requested

$75,000

Senate Initiative

House Initiative

$75,000

Other Funding

Total Funding

$75,000
Project Name

Status

Introduced

House Sponsors

Senate Sponsors

County

Carroll

Amount Requested

$100,000

Senate Initiative

House Initiative

$50,000

Other Funding

$50,000

Total Funding

$100,000
Project Name

Status

Introduced

House Sponsors

Senate Sponsors

County

Carroll

Amount Requested

$78,000

Senate Initiative

House Initiative

Other Funding

$75,000

Total Funding

$75,000
Project Name

Status

Introduced

House Sponsors

Senate Sponsors

County

Carroll

Amount Requested

$350,000

Senate Initiative

House Initiative

Other Funding

Total Funding

$0
Project Name

Status

Introduced

House Sponsors

Senate Sponsors

County

Carroll

Amount Requested

$76,381

Senate Initiative

House Initiative

Other Funding

Total Funding

$0
| Project Name | Status | House Sponsors | Senate Sponsors | County | Amount Requested | Senate Initiative | House Initiative | Other Funding | Total Funding |
| --- | --- | --- | --- | --- | --- | --- | --- | --- | --- |
| Carroll Community College Athletic Facilities | Introduced | | | Carroll | $2,400,000 | | | | $0 |
| Carrolltowne Elementary School Playground | Introduced | | | Carroll | $50,000 | | $75,000 | | $75,000 |
| Eldersburg Elementary School Playground | Introduced | | | Carroll | $75,000 | | | | $0 |
| Nate's Place | Introduced | | | Carroll | $75,000 | | $75,000 | | $75,000 |
| The Arc Carroll County | Introduced | | | Carroll | $100,000 | | $50,000 | $50,000 | $100,000 |
| Westminster Elementary School | Introduced | | | Carroll | $78,000 | | | $75,000 | $75,000 |
| Winfield Community VFD Carnival Grounds | Introduced | | | Carroll | $350,000 | | | | $0 |
| WMHS Scoreboard | Introduced | | | Carroll | $76,381 | | | | $0 |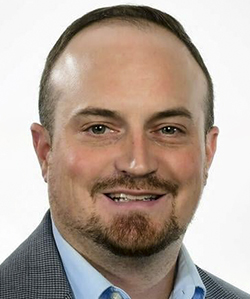 Tenure

Elected to the Maryland House of Delegates, November 2022. Member of the House of Delegates since January 11, 2023.
Current Assignments

2023 Judiciary Committee

2023 Family and Juvenile Law Subcommittee of the Judiciary Committee

2023 Public Safety Subcommittee of the Judiciary Committee
Public Service

Commissioner, Carroll County Historic Preservation Commission, 2017-2022; Board of Zoning Appeals, Town of Manchester, 2014-2017.
Memberships

North Carroll Business Alliance, 2021-; Lineboro-Manchester Lions Club (President 2021-2022), 2014-; Toastmasters International-Club #1597166 (Sergeant at Arms), 2014-2017.
Awards

Outstanding Man of the Year, Charles Carroll Award, Maryland GOP, 2022; Grassroots Activist of the Year, Maryland GOP, 2018.
Biographical Information

Born in Baltimore, Maryland, August 29, 1986; North Carroll High School, 2004; Towson University, B.S., Electronic Media and Film, 2009; Contracts Manager, Maryland Transit Administration, 2021-present; Board of Public Works (BPW) Coordinator, 2018-2021; QA/QC Manager of Procurement, 2017-2018; State and Local Political Opinion Columnist for the Carroll County Times/Baltimore Sun (Bi-Weekly); Married.
Last Updated: 5/22/2023 11:59 AM