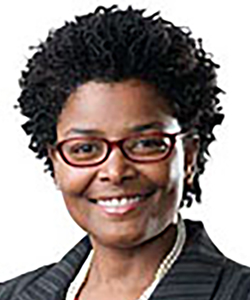 District

43

County

Baltimore City

Committee Assignment(s)

Annapolis Info

102 James Senate Office Building
11 Bladen Street
Annapolis, MD 21401
Phone 410-841-3145 | 301-858-3145
Toll-free in MD 1-800-492-7122 ext. 3145
Fax 410-841-3135 | 301-858-3135

Interim Info

102 James Senate Office Building
11 Bladen Street
Annapolis, MD 21401
Phone 410-841-3145 | 410-841-3145
Fax 410-841-3135 | 301-858-3135

Contact

Party

Democrat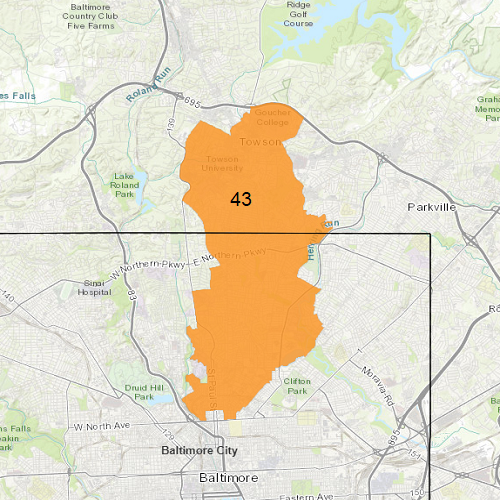 Legislation
Sponsorship Type Sort
Chamber Sort
1
2
1
2
1
2
1
2

Bill/Chapter (Cross/Chapter)

Title

Maryland Legal Services Corporation - End-of-Life Legal Services Pilot Program

Sponsorship Type

Primary

1
2
1
2
1
2
1
2
1
2

Bill/Chapter (Cross/Chapter)

Title

Residential Electricity and Gas Supply Billing Information - Reports

Sponsorship Type

Primary

1
2

Bill/Chapter (Cross/Chapter)

Title

Independent Institutions of Higher Education – Police Force

Sponsorship Type

Primary

1
2
1
2
1
2

Bill/Chapter (Cross/Chapter)

Title

Income Tax - Subtraction Modification From Unrelated Business Taxable Income - Employee Benefits

Sponsorship Type

Primary

1
2
1
2
1
2
2
2
2
2
2
2
2
2
2
2
2
2
2
2
2
2
2
2
2
2
2
2
2
2
2
2
2
2
2
2
2
2
2
2
2
2
2
2
2
2
2
2
2
2
2
2
2
2
2
2

Bill/Chapter (Cross/Chapter)

Title

Baltimore City - Summer Youth Employment - Funding and Incentives

Sponsorship Type

Co-Sponsor

2
2
2
2
2
2
2
2
2
2
2
2
2
2
2
2

Bill/Chapter (Cross/Chapter)

Title

Baltimore City Community College - Procurement Authority

Sponsorship Type

Co-Sponsor

2
2
2
2
2
2
2
2
2
2
2
2
2
2
2
2
2
2
2
2
2
2
2
2
2
2
2
2
2
2
2
2
2
2

Bill/Chapter (Cross/Chapter)

Title

Corporate Income Tax - Combined Reporting

Sponsorship Type

Co-Sponsor

2
2
2
2
2
2
2
2
2
2
2
2
2
2
2
2
2
2
2
2

Bill/Chapter (Cross/Chapter)

Title

Health Insurance - Coverage for Insulin - Prohibition on Deductible, Copayment, and Coinsurance

Sponsorship Type

Co-Sponsor

2
2
2
2
2
2
2
2
2
2
2
2
2
2
2
2
2
2
2
2
2
2

Bill/Chapter (Cross/Chapter)

Title

Hate Crimes - Civil Remedy

Sponsorship Type

Co-Sponsor

2
2
2
2
2
2
2
2
2
2

Bill/Chapter (Cross/Chapter)

Title

Labor and Employment - Family and Medical Leave Insurance Program - Establishment

Sponsorship Type

Co-Sponsor

2
2
2
2

Bill/Chapter (Cross/Chapter)

Title

Maryland Department of Health - Mental Health and Substance Use Disorder Services - Needs Assessment Study

Sponsorship Type

Co-Sponsor

2
2
2
2
2
2
2
2
2
2
2
2
2
2
2
2
2
2

Bill/Chapter (Cross/Chapter)

Title

Health - Hospital-Based Facilities - Disclosure of Facility Fees

Sponsorship Type

Co-Sponsor

2
2

Bill/Chapter (Cross/Chapter)

Title

Public Health - Prohibition on Testing Cosmetics on Animals

Sponsorship Type

Co-Sponsor

2
2

Bill/Chapter (Cross/Chapter)

Title

Community Healthy Air Act

Sponsorship Type

Co-Sponsor

2
2
2
2
2
2
2
2
2
2
2
2
2
2
2
2
2
2

Bill/Chapter (Cross/Chapter)

Title

Health Care Facilities - Blood Pressure Screening

Sponsorship Type

Co-Sponsor

2
2
2
2
2
2
2
2
2
2
2
2
2
2
2
2
2
2
2
2
2
2
2
2
2
2
2
2
2
2
2
2
2
2
2
2
2
2
2
2
2
2

Bill/Chapter (Cross/Chapter)

Title

Public Safety - Law Enforcement Accountability - Civilian Oversight

Sponsorship Type

Co-Sponsor

2
2

Bill/Chapter (Cross/Chapter)

Title

Property Tax - Renters' Property Tax Relief Program

Sponsorship Type

Co-Sponsor

2
2

Bill/Chapter (Cross/Chapter)

Title

Maryland Public Information Act - Personnel Records of Law Enforcement Officers - Inspections by Investigative Agencies

Sponsorship Type

Co-Sponsor

2
2
2
2

Bill/Chapter (Cross/Chapter)

Title

Baltimore City - Community Oversight and Accountability Commission of Baltimore City

Sponsorship Type

Co-Sponsor

2
2

Bill/Chapter (Cross/Chapter)

Title

Public Safety - Baltimore City Anti-Violence Program Grant Fund - Establishment

Sponsorship Type

Co-Sponsor

2
2

Bill/Chapter (Cross/Chapter)

Title

Southern Maryland Rapid Transit Project - Requirements and Funding

Sponsorship Type

Co-Sponsor

2
2
2
2
2
2
2
2
2
2
2
2
2
2
2
2
2
2
2
2
2
2
2
2
2
2
2
2
2
2
2
2
2
2
2
2
2
2
6
2
Bill/Chapter
(Cross/Chapter)
Title
Sponsorship Type
Sponsorship Type Sort
Chamber Sort
Current Status
Org Committees & Hearings
Opp Committees & Hearings
SB0096 /CH0320 (HB0161)
Baltimore City - Tax Sales of Real Property - Water Liens (Water Taxpayer Protection Act of 2019)
Primary
1
2
Approved by the Governor - Chapter 320

SB0307 (HB0434)
Pediatric Stroke – Awareness, Training, and Resource Materials (Laney Jaymes Fitzsimons Act)
Primary
1
2
In the Senate - Unfavorable Report by Education, Health, and Environmental Affairs

SB0374 (HB0250)
Real Property - Maryland Condominium Act - Priority of Liens
Primary
1
2
In the Senate - Hearing 2/19 at 12:00 p.m.

SB0419 (HB0715)
Correctional Services - Prerelease Unit for Women - Requirement to Operate
Primary
1
2
In the Senate - Hearing 2/21 at 12:00 p.m.

SB0658
Maryland Legal Services Corporation - End-of-Life Legal Services Pilot Program
Primary
1
2
In the Senate - Withdrawn by Sponsor

SB0659 (HB0758)
Criminal Procedure - Pretrial Release - Reimbursement of Special Condition Costs
Primary
1
2
In the Senate - Hearing 2/21 at 12:00 p.m.

SB0660 (HB0730)
Electric Industry - Community Choice Aggregation
Primary
1
2
In the Senate - Hearing 3/05 at 1:00 p.m.

SB0661 /CH0529 (HB0733)
Primary and Secondary Education - Community Schools - Established
Primary
1
2
Approved by the Governor - Chapter 529

SB0715 (HB0785)
Residential Lease - Repair of Dangerous Defects - Relief
Primary
1
2
In the Senate - Hearing 2/28 at 12:00 p.m.

SB0716
Residential Electricity and Gas Supply Billing Information - Reports
Primary
1
2
In the Senate - Unfavorable Report by Finance

SB0717
Independent Institutions of Higher Education – Police Force
Primary
1
2
In the Senate - Withdrawn by Sponsor

SB0718 (HB1165)
Criminal Procedure - Government Agents - Requests for and Use of Immigration Status Information
Primary
1
2
In the Senate - Hearing 2/21 at 12:00 p.m.

SB0821 /CH0060 (HB0710)
Correctional Services – Prerelease Study and Report
Primary
1
2
Approved by the Governor - Chapter 60

SB0929
Income Tax - Subtraction Modification From Unrelated Business Taxable Income - Employee Benefits
Primary
1
2
In the Senate - Withdrawn by Sponsor

SB0930 (HB0911/CH0553)
Workgroup to Study Shelter and Supportive Services for Unaccompanied Homeless Minors
Primary
1
2
In the House - Hearing 4/02 at 1:00 p.m.

SB0956 (HB0753)
Real Property - Ground Leases - Past Due Ground Rent
Primary
1
2
In the Senate - Hearing 3/13 at 12:00 p.m.

SB0039 /CH0074 (HB0528)
Baltimore City - Police Districts - Redistricting
Co-Sponsor
2
2
Approved by the Governor - Chapter 74

SB0081 /CH0075
Baltimore City - Police Department - Reports on Funds
Co-Sponsor
2
2
Approved by the Governor - Chapter 75

SB0103 /CH0026 (HB0181/CH0027)
Criminal Law - Electronic Harassment and Bullying (Grace's Law 2.0)
Co-Sponsor
2
2
Approved by the Governor - Chapter 26

SB0121 (HB0443)
Inmates - Life Imprisonment - Parole Reform
Co-Sponsor
2
2
In the Senate - Hearing 2/05 at 12:00 p.m.

SB0135 (HB0139)
Public Health - Overdose and Infectious Disease Prevention Site Program
Co-Sponsor
2
2
In the Senate - Withdrawn by Sponsor

SB0138 /CH0049 (HB0667)
Stalking – Violation of Conditions of Release
Co-Sponsor
2
2
Approved by the Governor - Chapter 49

SB0143 (HB0213/CH0343)
Cownose Ray Fishery Management Plan and Moratorium on Contests
Co-Sponsor
2
2
Vetoed by the Governor (Duplicative)

SB0146 /CH0233 (HB0005)
Commercial Driver's Licenses - Recognition, Prevention, and Reporting of Human Trafficking
Co-Sponsor
2
2
Approved by the Governor - Chapter 233

SB0149 (HB0542/CH0372)
Task Force to Study Crime Classification and Penalties
Co-Sponsor
2
2
In the House - Hearing 3/26 at 1:00 p.m.

SB0151 (HB0211)
Criminal Law - Crimes Involving Computers - Ransomware
Co-Sponsor
2
2
In the Senate - Hearing 1/31 at 1:00 p.m.

SB0152 /CH0062 (HB0135/CH0061)
Criminal Law – Cruelty to Animals – Payment of Costs
Co-Sponsor
2
2
Approved by the Governor - Chapter 62

SB0181 /CH0596 (HB0248/CH0595)
Education - Child Care Subsidies - Mandatory Funding Level
Co-Sponsor
2
2
Enacted under Article II, Section 17(c) of the Maryland Constitution - Chapter 596

SB0182 (HB0714)
Community Colleges - Supplemental Services and Supports for Students With Disabilities Grant Program
Co-Sponsor
2
2
In the Senate - Hearing 2/20 at 1:00 p.m. (Education, Health, and Environmental Affairs)

SB0188 (HB0206)
Public and Nonpublic Schools - Classwork and Assessment Involving Live and Dead Animals - Student Choice Policy
Co-Sponsor
2
2
In the Senate - Withdrawn by Sponsor

SB0191 (HB1184)
Compensation to Individual Erroneously Convicted, Sentenced, and Confined or Whose Conviction or Adjudication Is Reversed
Co-Sponsor
2
2
In the Senate - Hearing 2/12 at 12:00 p.m.

SB0192 (HB0099/CH0435)
Estates and Trusts - Elective Share of Surviving Spouse
Co-Sponsor
2
2
Vetoed by the Governor (Duplicative)

SB0193 (HB0098)
State Employee and Retiree Health and Welfare Benefits Program - Retiree Participation in the State Prescription Drug Benefit Plan
Co-Sponsor
2
2
In the Senate - Hearing 3/05 at 1:45 p.m.

SB0195 (HB0025/CH0531)
Public Health - Prescription Drug Monitoring Program - Revisions
Co-Sponsor
2
2
Vetoed by the Governor (Duplicative)

SB0196 /CH0649 (HB0421/CH0648)
Vehicle Laws - Licenses, Identification Cards, and Moped Operator's Permits - Indication of Applicant's Sex
Co-Sponsor
2
2
Enacted under Article II, Section 17(c) of the Maryland Constitution - Chapter 649

SB0199 (HB0144)
General Assembly - Live and Archived Video Streaming of Meetings
Co-Sponsor
2
2
In the Senate - Hearing 2/07 at 1:00 p.m.

SB0203 (HB0120)
Natural Resources - No Net Loss of Forest - Definition
Co-Sponsor
2
2
In the House - Hearing canceled

SB0209 (HB0122)
Peace Orders – Relief Eligibility and Duration – Rape and Sexual Offenses
Co-Sponsor
2
2
In the House - Conference Committee Appointed

SB0218 /CH0636 (HB0338/CH0635)
Human Services - Food Supplements (Summer SNAP for Children Act)
Co-Sponsor
2
2
Enacted under Article II, Section 17(c) of the Maryland Constitution - Chapter 636

SB0221 (HB1223)
Workgroup on Establishing an Independent School Board for the Juvenile Services Education System
Co-Sponsor
2
2
In the House - Hearing 3/21 at 2:00 p.m. (Judiciary)

SB0228 /CH0389
Criminal Procedure - Pretrial Release - Sex Offenders
Co-Sponsor
2
2
Approved by the Governor - Chapter 389

SB0229
Baltimore City - Summer Youth Employment - Funding and Incentives
Co-Sponsor
2
2
In the Senate - Hearing 2/06 at 1:00 p.m.

SB0232 /CH0029 (HB0240/CH0028)
Hate Crimes – Threats
Co-Sponsor
2
2
Approved by the Governor - Chapter 29

SB0233 (HB0329)
Motor Vehicle Insurance - Discrimination in Underwriting and Rating - Use of Occupation or Education Level
Co-Sponsor
2
2
In the Senate - Unfavorable Report by Finance

SB0234 /CH0602 (HB0272/CH0601)
Natural Resources - State and Local Forest Conservation Funds
Co-Sponsor
2
2
Enacted under Article II, Section 17(c) of the Maryland Constitution - Chapter 602

SB0235 (HB0351)
Motor Vehicle Insurance - Use of Credit History in Rating Policies
Co-Sponsor
2
2
In the Senate - Hearing 2/12 at 1:00 p.m.

SB0237 /CH0493 (HB0076/CH0494)
Vehicle Laws - Canceled, Revoked, and Suspended Driver's Licenses - Penalties
Co-Sponsor
2
2
Approved by the Governor - Chapter 493

SB0238 (HB0013)
Criminal Procedure – Expungement and Shielding
Co-Sponsor
2
2
In the Senate - Third Reading Passed (46-0)

SB0253 /CH0751
Major Information Technology Development Project Fund – Money Received by Baltimore City Community College – Exemption
Co-Sponsor
2
2
Enacted under Article II, Section 17(c) of the Maryland Constitution - Chapter 751

SB0254
Baltimore City Community College - Procurement Authority
Co-Sponsor
2
2
In the Senate - Unfavorable Report by Education, Health, and Environmental Affairs

SB0262 (HB0585)
Earned Income Tax Credit - Individuals Without Qualifying Children - Calculation and Refundability
Co-Sponsor
2
2
In the Senate - Hearing 2/06 at 1:00 p.m.

SB0263 (HB0584)
Earned Income Tax Credit - Individuals Without Qualifying Children - Eligibility and Refundability
Co-Sponsor
2
2
In the Senate - Hearing 2/06 at 1:00 p.m.

SB0280 /CH0011 (HB0166/CH0010)
Labor and Employment – Payment of Wages – Minimum Wage (Fight for Fifteen)
Co-Sponsor
2
2
Gubernatorial Veto Override - Chapter 11

SB0285 /CH0580 (HB0109/CH0579)
Environment – Expanded Polystyrene Food Service Products – Prohibitions
Co-Sponsor
2
2
Enacted under Article II, Section 17(c) of the Maryland Constitution - Chapter 580

SB0301 /CH0286 (HB0145/CH0285)
Hospitals - Patient's Bill of Rights
Co-Sponsor
2
2
Approved by the Governor - Chapter 286

SB0310 /CH0314 (HB1351)
Baltimore City - Unpackaged Cigarettes - Prohibition on Sale
Co-Sponsor
2
2
Approved by the Governor - Chapter 314

SB0311 (HB0399)
End-of-Life Option Act (Richard E. Israel and Roger "Pip" Moyer Act)
Co-Sponsor
2
2
In the Senate - Second Reading Failed

SB0319 /CH0420 (HB0201)
Maryland Transit Administration – State Employees – Free Ridership (Transit Benefit for State Employees)
Co-Sponsor
2
2
Approved by the Governor - Chapter 420

SB0329 (HB0972)
Maryland Wage Payment and Collection Law - Awards of Certain Fees and Costs and Prohibition Against Retaliation
Co-Sponsor
2
2
In the Senate - Hearing 2/21 at 1:00 p.m.

SB0339 /CH0302 (HB0397/CH0301)
Public Safety - 9-1-1 Emergency Telephone System (Carl Henn's Law)
Co-Sponsor
2
2
Approved by the Governor - Chapter 302

SB0341 (HB0280)
Criminal Procedure - Charging Procedures and Documents - Citation
Co-Sponsor
2
2
In the Senate - Unfavorable Report by Judicial Proceedings

SB0346 /CH0458
Public Safety – Regulated Firearms – Prohibition of Loans
Co-Sponsor
2
2
Approved by the Governor - Chapter 458

SB0356 /CH0450 (HB0583/CH0449)
Health – Maternal Mortality Review Program – Recommendations and Reporting Requirement
Co-Sponsor
2
2
Approved by the Governor - Chapter 450

SB0363 (HB0565)
Election Law - Voting Systems - Accessibility for Voters With Disabilities
Co-Sponsor
2
2
In the Senate - Hearing 2/28 at 1:00 p.m.

SB0369 (HB0372)
Evidence - Chain of Custody of DNA
Co-Sponsor
2
2
In the Senate - Unfavorable Report by Judicial Proceedings

SB0370 /CH0500
Environment – Recycling – Office Buildings
Co-Sponsor
2
2
Approved by the Governor - Chapter 500

SB0377
Corporate Income Tax - Combined Reporting
Co-Sponsor
2
2
In the Senate - Hearing 2/20 at 1:00 p.m.

SB0391 /CH0002 (HB0336/CH0001)
Civilian Federal Employees – Unemployment Insurance Benefits and Federal Government Shutdown Employee Assistance Loan Fund (Federal Shutdown Paycheck Protection Act)
Co-Sponsor
2
2
Approved by the Governor - Chapter 2

SB0394 /CH0600 (HB0259/CH0599)
Criminal Procedure - Expungement - Boating Offenses
Co-Sponsor
2
2
Enacted under Article II, Section 17(c) of the Maryland Constitution - Chapter 600

SB0395 (HB0077/CH0571)
Criminal Law - Decriminalization of Attempted Suicide
Co-Sponsor
2
2
In the House - First Reading House Rules and Executive Nominations

SB0396 /CH0675 (HB0633/CH0674)
Higher Education - Legal Representation Fund for Title IX Proceedings - Established
Co-Sponsor
2
2
Enacted under Article II, Section 17(c) of the Maryland Constitution - Chapter 675

SB0397 (HB1062)
General Provisions - Commemorative Days - Freedom of the Press Day
Co-Sponsor
2
2
In the Senate - Withdrawn by Sponsor

SB0399 (HB0464/CH0516)
Consumer Protection – Private Career Schools and For–Profit Institutions of Higher Education – Disclosures
Co-Sponsor
2
2
Vetoed by the Governor (Duplicative)

SB0400 (HB0461/CH0515)
Maryland Higher Education Commission - Private Nonprofit Institutions of Higher Education - Regulation (Private Nonprofit Institution of Higher Education Protection Act of 2019)
Co-Sponsor
2
2
Vetoed by the Governor (Duplicative)

SB0402 (HB0306)
Mental Health - Involuntary Admission - Inmates in Correctional Facilities
Co-Sponsor
2
2
In the House - First Reading House Rules and Executive Nominations

SB0406 /CH0662 (HB0520/CH0661)
Prenatal and Infant Care Coordination – Grant Funding and Task Force
Co-Sponsor
2
2
Enacted under Article II, Section 17(c) of the Maryland Constitution - Chapter 662

SB0410
Health Insurance - Coverage for Insulin - Prohibition on Deductible, Copayment, and Coinsurance
Co-Sponsor
2
2
In the Senate - Hearing 3/06 at 1:00 p.m.

SB0417 /CH0626 (HB0301/CH0625)
Vehicle Laws – Race–Based Traffic Stops – Policy and Reporting Requirements
Co-Sponsor
2
2
Enacted under Article II, Section 17(c) of the Maryland Constitution - Chapter 626

SB0425 /CH0283 (HB1189/CH0282)
Home Energy Assistance - Critical Medical Needs Program
Co-Sponsor
2
2
Approved by the Governor - Chapter 283

SB0432 /CH0454 (HB1315/CH0455)
Higher Education - Cyber Warrior Diversity Program - Revisions
Co-Sponsor
2
2
Approved by the Governor - Chapter 454

SB0441 (HB0468)
Public Safety - Access to Firearms - Storage Requirements
Co-Sponsor
2
2
In the Senate - Hearing 2/21 at 12:00 p.m.

SB0442 (HB0102)
Toll Roads, Highways, and Bridges - County Government Consent Requirement - Expansion
Co-Sponsor
2
2
In the Senate - Hearing 2/27 at 1:00 p.m.

SB0445 (HB0247)
Maryland Health Care Commission - Surgical Birth Rate - Study
Co-Sponsor
2
2
In the Senate - Withdrawn by Sponsor

SB0448 /CH0754 (HB0298/CH0017)
Oysters - Tributary-Scale Sanctuaries - Protection and Restoration
Co-Sponsor
2
2
Enacted under Article II, Section 17(c) of the Maryland Constitution - Chapter 754

SB0449 /CH0755
Election Law – Registration and Voting at Precinct Polling Places
Co-Sponsor
2
2
Enacted under Article II, Section 17(c) of the Maryland Constitution - Chapter 755

SB0452 (HB0011)
Juveniles Charged as Adults – Confidentiality of Records
Co-Sponsor
2
2
In the House - Conference Committee Appointed

SB0471 /CH0679 (HB0652/CH0678)
Agriculture - Use of Antimicrobial Drugs - Limitations and Reporting Requirements
Co-Sponsor
2
2
Enacted under Article II, Section 17(c) of the Maryland Constitution - Chapter 679

SB0473
Hate Crimes - Civil Remedy
Co-Sponsor
2
2
In the Senate - Unfavorable Report by Judicial Proceedings

SB0488 (HB1191)
Baltimore City - Civil Actions - Liability of Toxic Substance Manufacturers
Co-Sponsor
2
2
In the Senate - Hearing 2/28 at 12:00 p.m.

SB0489 (HB0530)
Ballot Access - Voter Registration - Affiliating With a Party
Co-Sponsor
2
2
In the Senate - Hearing 2/21 at 1:00 p.m.

SB0491 (HB0270)
Higher Education - Collective Bargaining - Graduate Assistants (Graduate Assistant Collective Bargaining Fairness Act)
Co-Sponsor
2
2
In the Senate - Hearing 3/07 at 1:00 p.m.

SB0496 /CH0756
Payroll Recovery Act - Sunset Repeal
Co-Sponsor
2
2
Enacted under Article II, Section 17(c) of the Maryland Constitution - Chapter 756

SB0500
Labor and Employment - Family and Medical Leave Insurance Program - Establishment
Co-Sponsor
2
2
In the Senate - Hearing 3/07 at 1:00 p.m.

SB0505 /CH0518 (HB0703/CH0517)
Environmental Violations - Reporting Requirements
Co-Sponsor
2
2
Approved by the Governor - Chapter 518

SB0506
Maryland Department of Health - Mental Health and Substance Use Disorder Services - Needs Assessment Study
Co-Sponsor
2
2
In the Senate - Hearing 2/20 at 1:00 p.m. (Finance)

SB0508 (HB0480)
Alcoholic Beverages - Maryland Brewery Promotion Program - Establishment
Co-Sponsor
2
2
In the Senate - Hearing 3/01 at 1:00 p.m. (Finance)

SB0509 /CH0276 (HB0557)
Property Tax – In Rem Foreclosure and Sale – Vacant and Abandoned Property
Co-Sponsor
2
2
Approved by the Governor - Chapter 276

SB0512 /CH0522 (HB1318)
Government Shutdowns - Employees - Protections
Co-Sponsor
2
2
Approved by the Governor - Chapter 522

SB0516 /CH0757 (HB1158)
Clean Energy Jobs
Co-Sponsor
2
2
Enacted under Article II, Section 17(c) of the Maryland Constitution - Chapter 757

SB0522 /CH0411 (HB0571/CH0410)
Virginia I. Jones Alzheimer's Disease and Related Disorders Council - Revisions
Co-Sponsor
2
2
Approved by the Governor - Chapter 411

SB0525 (HB1334)
Vehicle Manufacturers and Dealers - Violations - Award of Damages
Co-Sponsor
2
2
In the Senate - Hearing 3/05 at 12:00 p.m.

SB0526 (HB0610)
Vehicle Laws - Manufacturers and Dealers - Advertisements
Co-Sponsor
2
2
In the Senate - Unfavorable Report by Judicial Proceedings

SB0537 (HB0262)
Higher Education - Tuition Rates - Exemptions
Co-Sponsor
2
2
Vetoed by the Governor (Policy)

SB0538
Health - Hospital-Based Facilities - Disclosure of Facility Fees
Co-Sponsor
2
2
In the Senate - Withdrawn by Sponsor

SB0540
Public Health - Prohibition on Testing Cosmetics on Animals
Co-Sponsor
2
2
In the Senate - Hearing 3/14 at 1:00 p.m.

SB0542
Community Healthy Air Act
Co-Sponsor
2
2
In the Senate - Hearing 2/27 at 1:00 p.m.

SB0548 (HB0961)
Renewable Energy Portfolio Standard - Eligible Sources
Co-Sponsor
2
2
In the Senate - Hearing 3/05 at 1:00 p.m.

SB0549 (HB0111)
Income Tax Credit - Agency Shop Fees and Union Dues
Co-Sponsor
2
2
In the Senate - Hearing 2/27 at 1:00 p.m.

SB0550 (HB0226)
Food Stamp Program - Minimum Benefit for Disabled Individuals - State Supplement
Co-Sponsor
2
2
In the Senate - Hearing 3/14 at 1:00 p.m.

SB0552 (HB0736)
Natalie M. LaPrade Medical Cannabis Commission - Prohibitions on Former Employees and Commissioners
Co-Sponsor
2
2
In the Senate - Hearing 2/26 at 12:00 p.m.

SB0553 (HB1276)
Security Feature for Connected Devices - Requirements, Procurement Preferences, and Reports
Co-Sponsor
2
2
In the Senate - Hearing 2/26 at 1:00 p.m. (Finance)

SB0556 (HB0057)
State Government - Legislative and Executive Branches - Workplace Bullying
Co-Sponsor
2
2
In the Senate - Withdrawn by Sponsor

SB0567 /CH0052
Workgroup to Study Child Custody Court Proceedings Involving Child Abuse or Domestic Violence Allegations
Co-Sponsor
2
2
Approved by the Governor - Chapter 52

SB0607 /CH0331 (HB0191)
Homeowner's Insurance - Discrimination in Underwriting and Rating - Status as Surviving Spouse
Co-Sponsor
2
2
Approved by the Governor - Chapter 331

SB0614
Health Care Facilities - Blood Pressure Screening
Co-Sponsor
2
2
In the Senate - Hearing 3/14 at 1:00 p.m.

SB0621 (HB0294)
Correctional Services - Diminution Credits - Education
Co-Sponsor
2
2
In the House - Hearing 3/26 at 1:00 p.m.

SB0629 (HB0818)
Access to Maryland Courts Act
Co-Sponsor
2
2
In the Senate - Hearing 2/19 at 12:00 p.m.

SB0646 /CH0216 (HB0604/CH0215)
Workers' Compensation - Medical Presumptions for Diseases and Cancer - Eligibility (Firefighter Jesse McCullough's Cancer Protection Law)
Co-Sponsor
2
2
Approved by the Governor - Chapter 216

SB0650 (HB0836)
Income Tax - Credit for Long-Term Care Premiums
Co-Sponsor
2
2
In the Senate - Hearing 3/13 at 1:00 p.m.

SB0689 /CH0024 (HB0734/CH0023)
Criminal Law - Labor Trafficking (Anti-Exploitation Act of 2019)
Co-Sponsor
2
2
Approved by the Governor - Chapter 24

SB0691 (HB0782)
Criminal Procedure - Motion to Vacate Judgment - Human Trafficking (True Freedom Act of 2019)
Co-Sponsor
2
2
In the Senate - Hearing 2/27 at 12:00 p.m.

SB0697 /CH0437 (HB0519/CH0438)
Family Law - Parentage and Adoption
Co-Sponsor
2
2
Approved by the Governor - Chapter 437

SB0704 (HB1080/CH0379)
Alcoholic Beverages - Beer Franchise Agreements - Notice of Nonrenewal or Termination
Co-Sponsor
2
2
Vetoed by the Governor (Duplicative)

SB0719 /CH0345 (HB0533/CH0346)
University System of Maryland - Board of Regents - Transparency and Oversight
Co-Sponsor
2
2
Approved by the Governor - Chapter 345

SB0732 /CH0304 (HB1283)
Child in Need of Assistance – Guardianship by Local Department – Financial Accounts
Co-Sponsor
2
2
Approved by the Governor - Chapter 304

SB0736 /CH0326 (HB1027/CH0325)
Criminal Law - Child Pornography
Co-Sponsor
2
2
Approved by the Governor - Chapter 326

SB0738 (HB0634)
Labor and Employment - Wage History and Wage Range
Co-Sponsor
2
2
In the Senate - Hearing 3/07 at 1:00 p.m.

SB0774 /CH0527 (HB1001/CH0526)
Correctional Services - Restrictive Housing - Reporting by Correctional Units and Requirements Relating to Minors
Co-Sponsor
2
2
Approved by the Governor - Chapter 527

SB0786 (HB1127)
Financial Consumer Protection Act of 2019
Co-Sponsor
2
2
In the Senate - Unfavorable Report by Finance

SB0789 (HB1204)
Involuntary Commitment - Procedures for Admission
Co-Sponsor
2
2
In the Senate - Hearing 3/13 at 1:00 p.m.

SB0801 /CH0318 (HB1010/CH0317)
Brewery Modernization Act of 2019
Co-Sponsor
2
2
Approved by the Governor - Chapter 318

SB0809 /CH0324 (HB0745)
Correctional Facilities - Restrictive Housing - Pregnant Inmates
Co-Sponsor
2
2
Approved by the Governor - Chapter 324

SB0812 (HB0451)
Fair Housing Opportunities Act of 2019
Co-Sponsor
2
2
In the Senate - Withdrawn by Sponsor

SB0817 (HB0913)
Correctional Facilities and Police Officers - Procedures - Immigration Status
Co-Sponsor
2
2
In the Senate - Hearing 2/21 at 12:00 p.m.

SB0833 (HB0977)
Criminal Procedure - Expungement - Expansion
Co-Sponsor
2
2
In the Senate - Hearing 2/27 at 12:00 p.m.

SB0834
Public Safety - Law Enforcement Accountability - Civilian Oversight
Co-Sponsor
2
2
In the Senate - Hearing 3/07 at 12:00 p.m.

SB0835
Property Tax - Renters' Property Tax Relief Program
Co-Sponsor
2
2
In the Senate - Hearing 3/08 at 1:00 p.m.

SB0838
Maryland Public Information Act - Personnel Records of Law Enforcement Officers - Inspections by Investigative Agencies
Co-Sponsor
2
2
In the Senate - Hearing 2/20 at 12:00 p.m.

SB0840 (HB1294)
Commission on African American Patriots in the American Revolutionary War
Co-Sponsor
2
2
In the Senate - Hearing 3/07 at 1:00 p.m.

SB0843
Baltimore City - Community Oversight and Accountability Commission of Baltimore City
Co-Sponsor
2
2
In the Senate - Hearing 3/07 at 12:00 p.m.

SB0844
Public Safety - Baltimore City Anti-Violence Program Grant Fund - Establishment
Co-Sponsor
2
2
In the Senate - Hearing 2/20 at 12:00 p.m.

SB0845
Southern Maryland Rapid Transit Project - Requirements and Funding
Co-Sponsor
2
2
In the Senate - Hearing 3/13 at 1:00 p.m.

SB0847 /CH0459 (HB0625/CH0460)
Baltimore Police Department – Commission to Restore Trust in Policing – Alterations
Co-Sponsor
2
2
Approved by the Governor - Chapter 459

SB0848 (HB0295)
Nonpublic Elementary and Secondary Schools - Discrimination - Prohibition
Co-Sponsor
2
2
In the Senate - Hearing 2/14 at 12:00 p.m.

SB0853 /CH0490 (HB0433/CH0489)
Maryland Police Training and Standards Commission - Police Officer Certification - Eligibility (Freedom to Serve Act)
Co-Sponsor
2
2
Approved by the Governor - Chapter 490

SB0856 /CH0252
Juvenile Justice Reform Council
Co-Sponsor
2
2
Approved by the Governor - Chapter 252

SB0868 /CH0417 (HB0697/CH0418)
Health Insurance – Consumer Protections and Maryland Health Insurance Coverage Protection Commission
Co-Sponsor
2
2
Approved by the Governor - Chapter 417

SB0869 (HB1320)
Maryland No-Fault Birth Injury Fund
Co-Sponsor
2
2
In the Senate - Hearing 3/13 at 12:00 p.m. (Judicial Proceedings)

SB0870 /CH0432 (HB0810)
Income Tax - Child and Dependent Care Tax Credit - Alterations
Co-Sponsor
2
2
Approved by the Governor - Chapter 432

SB0871 (HB1087)
Public Health - Healthy Maryland Program - Establishment
Co-Sponsor
2
2
In the Senate - Hearing 3/20 at 1:00 p.m.

SB0879 /CH0313
Primary and Secondary Education - Black History Month - Harriet Tubman and Frederick Douglass
Co-Sponsor
2
2
Approved by the Governor - Chapter 313

SB0882 (HB0740)
Criminal Law – Firearms – Computer–Aided Fabrication and Serial Number (3–D Printed Firearms and Ghost Guns)
Co-Sponsor
2
2
In the Senate - Hearing 2/27 at 12:00 p.m.

SB0911 /CH0514 (HB1116/CH0513)
Gender Diversity in the Boardroom – Annual Report
Co-Sponsor
2
2
Approved by the Governor - Chapter 514

SB0946 /CH0767 (HB1120)
State Prescription Drug Benefits - Retiree Benefits - Revisions
Co-Sponsor
2
2
Enacted under Article II, Section 17(c) of the Maryland Constitution - Chapter 767

SB0972 (HB1201)
Task Force on Educational Outcomes of Pregnant and Parenting Students in High School and GED Programs
Co-Sponsor
2
2
In the Senate - Hearing 3/13 at 1:00 p.m.

SB0982 (HB0366)
Commission to Study Non-Emergency Medical Transportation Funding
Co-Sponsor
2
2
In the Senate - Withdrawn by Sponsor

SB0985 /CH0037
Confidentiality of Juvenile Records - Baltimore City Mayor's Office on Criminal Justice
Co-Sponsor
2
2
Approved by the Governor - Chapter 37

SB0986 (HB1370)
Baltimore City - Public School Construction - Bonds and Supplemental Memorandum of Understanding
Co-Sponsor
2
2
In the Senate - Hearing 3/13 at 1:00 p.m.

SB0993 (HB0783)
Task Force to Study Behavioral and Mental Health in Maryland
Co-Sponsor
2
2
In the Senate - Hearing 3/20 at 1:00 p.m.

SB1000 (HB1343)
Public Safety - Handgun Permit Review Board - Repeal
Co-Sponsor
2
2
Vetoed by the Governor (Policy)

SB0485 (HB0593)
Maryland Collection Agency Licensing Act - Definitions and Legislative Intent
By Request - Other
6
2
In the Senate - Unfavorable Report by Finance
Denotes enacted legislation
Legislative Bond Initiatives
Project Name

Status

Introduced

House Sponsors

Senate Sponsors

County

Baltimore City

Amount Requested

$250,000

House Initiative

Senate Initiative

Other Funding

$25,000

Total Funding

$25,000
Project Name

Status

Introduced

House Sponsors

Senate Sponsors

County

Baltimore City

Amount Requested

$300,000

House Initiative

Senate Initiative

$100,000

Other Funding

$150,000

Total Funding

$250,000
Project Name

Status

Introduced

House Sponsors

Senate Sponsors

County

Baltimore City

Amount Requested

$1,000,000

House Initiative

Senate Initiative

Other Funding

$500,000

Total Funding

$500,000
Project Name

Status

Introduced

House Sponsors

Senate Sponsors

County

Baltimore City

Amount Requested

$300,000

House Initiative

$150,000

Senate Initiative

Other Funding

Total Funding

$150,000
Project Name

Status

Introduced

House Sponsors

Senate Sponsors

County

Baltimore City

Amount Requested

$100,000

House Initiative

Senate Initiative

Other Funding

$100,000

Total Funding

$100,000
Project Name

Status

Introduced

House Sponsors

Senate Sponsors

County

Baltimore City

Amount Requested

$200,000

House Initiative

Senate Initiative

Other Funding

$200,000

Total Funding

$200,000
Project Name

Status

Introduced

House Sponsors

Senate Sponsors

County

Baltimore City

Amount Requested

$350,000

House Initiative

Senate Initiative

Other Funding

$100,000

Total Funding

$100,000
| Project Name | Status | House Sponsors | Senate Sponsors | County | Amount Requested | House Initiative | Senate Initiative | Other Funding | Total Funding |
| --- | --- | --- | --- | --- | --- | --- | --- | --- | --- |
| Baltimore Rock Opera Society | Introduced | | | Baltimore City | $250,000 | | | $25,000 | $25,000 |
| Harford Road Senior Center | Introduced | | | Baltimore City | $300,000 | | $100,000 | $150,000 | $250,000 |
| Maryland State LGBT Center | Introduced | | | Baltimore City | $1,000,000 | | | $500,000 | $500,000 |
| Mercy High School Athletics Complex | Introduced | | | Baltimore City | $300,000 | $150,000 | | | $150,000 |
| Mother Seton Academy | Introduced | | | Baltimore City | $100,000 | | | $100,000 | $100,000 |
| St. Elizabeth's School | Introduced | | | Baltimore City | $200,000 | | | $200,000 | $200,000 |
| Vehicles for Change | Introduced | | | Baltimore City | $350,000 | | | $100,000 | $100,000 |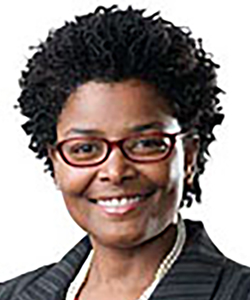 Tenure

First elected to the Maryland Senate in 2018. Member of the Senate since January 9, 2019. Member of the House of Delegates 2011-2019.
Current Assignments

2019 Judicial Proceedings Committee

2019 Senate Chair, Joint Committee on Children, Youth, and Families

2019 Senate Chair, Joint Committee on Ending Homelessness

2019 Chair, Task Force to Study Crime Classification and Penalties

2019 Maryland Legislative Latino Caucus, Associate Member

2019 Legislative Black Caucus of Maryland

2019 Women Legislators of Maryland
Public Service

2020 Maryland Complete Count Committee, 2019-; Criminal Justice Information Advisory Board, 2019-; Maryland School for the Blind, Board of Directors, 2016-; Commission on Sustainability, Baltimore City, 2008-.
Biographical Information

Born, Philadelphia, Pennsylvania, May 20, 1962; Philadelphia High School for Girls; Antioch College, B. A. , Human Services, 1989; The Johns Hopkins University, M.A. 1992, Ph.D, Sociology, 1997; Assistant Professor, Lehigh University, 1995-2000; Fellow, University of Pennsylvania, 2000; Interim Director, Baltimore Neighborhood Indicators, 2005; Adjunct Faculty, Maryland Instiute College of Art, 2006-2008; Assistant Director, Urban Resources Initiative, 2006-2008; Associate Director, Great Parks, Clean Streams and Green Communities, Parks and People Foundation, 2008-; Maryland Public Policy Conflict Resolution Fellow, Center for Dispute Resolution, University of Maryland School of Law, 2013; Elder, First & Franklin Street Presbyterian Church, 2002-2005.
Last Updated: 11/1/2019 11:13 AM