Senator Malcolm Augustine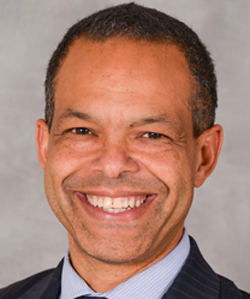 District

47

County

Prince George's

Committee Assignment(s)

Annapolis Info

3E Miller Senate Office Building
11 Bladen St.
Annapolis, MD 21401
Phone 410-841-3745 | 301-858-3745
Toll-free in MD 1-800-492-7122 ext. 3745
Fax 410-841-3387 | 301-858-3387

Interim Info

3E Miller Senate Office Building
11 Bladen St.
Annapolis, MD 21401
Phone 410-841-3745 | 301-858-3745
Fax 410-841-3387 | 301-858-3387

Contact

Party

Democrat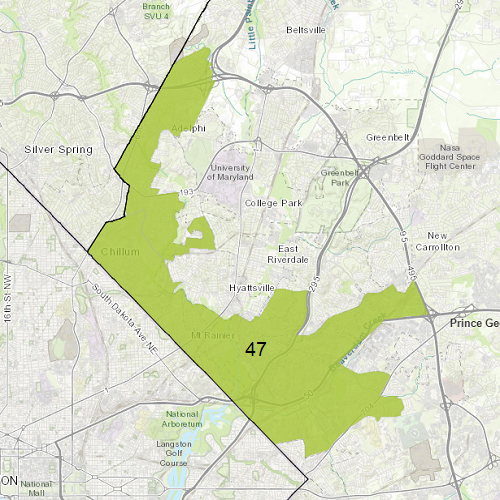 Legislation
Sponsorship Type Sort
Chamber Sort
1
2
1
2
1
2
1
2
1
2
1
2
2
2
2
2
2
2
2
2
2
2
2
2
2
2
2
2
2
2
2
2
2
2
2
2
2
2
2
2
2
2
2
2
2
2

Bill/Chapter (Cross/Chapter)

Title

Tobacco Products and Electronic Nicotine Delivery Systems - Minimum Age and Civil Fines

Sponsorship Type

Co-Sponsor

2
2
2
2
2
2
2
2
2
2
2
2

Bill/Chapter (Cross/Chapter)

Title

Health Insurance - Coverage for Insulin - Prohibition on Deductible, Copayment, and Coinsurance

Sponsorship Type

Co-Sponsor

2
2
2
2
2
2
2
2
2
2
2
2
2
2
2
2

Bill/Chapter (Cross/Chapter)

Title

Hate Crimes - Civil Remedy

Sponsorship Type

Co-Sponsor

2
2
2
2

Bill/Chapter (Cross/Chapter)

Title

Maryland Department of Health - Mental Health and Substance Use Disorder Services - Needs Assessment Study

Sponsorship Type

Co-Sponsor

2
2
2
2
2
2
2
2
2
2
2
2
2
2

Bill/Chapter (Cross/Chapter)

Title

Health Care Facilities - Blood Pressure Screening

Sponsorship Type

Co-Sponsor

2
2
2
2
2
2
2
2
2
2
2
2
2
2
2
2
2
2
2
2
2
2
2
2
2
2
2
2
2
2
2
2
2
2

Bill/Chapter (Cross/Chapter)

Title

Office of Personnel Services and Benefits - Study of Diversity of Employees in State Agencies

Sponsorship Type

Co-Sponsor

2
2
6
2
6
2
Bill/Chapter
(Cross/Chapter)
Title
Sponsorship Type
Sponsorship Type Sort
Chamber Sort
Current Status
Org Committees & Hearings
Opp Committees & Hearings
SB0144 /CH0421 (HB0214/CH0422)
Victims and Witnesses - U Nonimmigrant Status - Certification of Victim Helpfulness
Primary
1
2
Approved by the Governor - Chapter 421

SB0319 /CH0420 (HB0201)
Maryland Transit Administration – State Employees – Free Ridership (Transit Benefit for State Employees)
Primary
1
2
Approved by the Governor - Chapter 420

SB0403 /CH0359 (HB0427/CH0360)
Behavioral Health Administration – Outpatient Civil Commitment Pilot Program – Revisions
Primary
1
2
Approved by the Governor - Chapter 359

SB0631 /CH0357 (HB0599/CH0358)
Health Insurance – Coverage for Mental Health Benefits and Substance Use Disorder Benefits – Treatment Criteria
Primary
1
2
Approved by the Governor - Chapter 357

SB0887 (HB0146)
Motor Vehicles - Duplicate Driver's Licenses - Victims of Robbery or Theft
Primary
1
2
In the Senate - Unfavorable Report by Judicial Proceedings

SB0894 (HB0912)
Child Protection - Reporting - Threat of Harm
Primary
1
2
In the Senate - Hearing 3/13 at 12:00 p.m.

SB0121 (HB0443)
Inmates - Life Imprisonment - Parole Reform
Co-Sponsor
2
2
In the Senate - Hearing 2/05 at 12:00 p.m.

SB0134 /CH0447 (HB0228/CH0446)
State Board of Nursing – Criminal History Records Checks – Revised Statement
Co-Sponsor
2
2
Approved by the Governor - Chapter 447

SB0138 /CH0049 (HB0667)
Stalking – Violation of Conditions of Release
Co-Sponsor
2
2
Approved by the Governor - Chapter 49

SB0139 /CH0031 (HB0420/CH0030)
Criminal Law - Threat of Mass Violence
Co-Sponsor
2
2
Approved by the Governor - Chapter 31

SB0147 /CH0231 (HB0218/CH0232)
Public Health - Disposition of Remains - Forfeiture or Waiver of Right of Disposition
Co-Sponsor
2
2
Approved by the Governor - Chapter 231

SB0191 (HB1184)
Compensation to Individual Erroneously Convicted, Sentenced, and Confined or Whose Conviction or Adjudication Is Reversed
Co-Sponsor
2
2
In the Senate - Hearing 2/12 at 12:00 p.m.

SB0192 (HB0099/CH0435)
Estates and Trusts - Elective Share of Surviving Spouse
Co-Sponsor
2
2
Vetoed by the Governor (Duplicative)

SB0193 (HB0098)
State Employee and Retiree Health and Welfare Benefits Program - Retiree Participation in the State Prescription Drug Benefit Plan
Co-Sponsor
2
2
In the Senate - Hearing 3/05 at 1:45 p.m.

SB0279 /CH0309 (HB0251/CH0308)
Department of Aging - Grants for Aging-in-Place Programs (Nonprofits for our Aging Neighbors Act - "NANA")
Co-Sponsor
2
2
Approved by the Governor - Chapter 309

SB0280 /CH0011 (HB0166/CH0010)
Labor and Employment – Payment of Wages – Minimum Wage (Fight for Fifteen)
Co-Sponsor
2
2
Gubernatorial Veto Override - Chapter 11

SB0285 /CH0580 (HB0109/CH0579)
Environment – Expanded Polystyrene Food Service Products – Prohibitions
Co-Sponsor
2
2
Enacted under Article II, Section 17(c) of the Maryland Constitution - Chapter 580

SB0326 (HB1015)
State Lottery - Instant Ticket Lottery Machines - Fraternal Organizations ("Slots" for Homeless Veterans Act)
Co-Sponsor
2
2
In the Senate - Unfavorable Report by Budget and Taxation

SB0328 /CH0753 (HB0038)
Labor and Employment - Noncompete and Conflict of Interest Clauses
Co-Sponsor
2
2
Enacted under Article II, Section 17(c) of the Maryland Constitution - Chapter 753

SB0329 (HB0972)
Maryland Wage Payment and Collection Law - Awards of Certain Fees and Costs and Prohibition Against Retaliation
Co-Sponsor
2
2
In the Senate - Hearing 2/21 at 1:00 p.m.

SB0339 /CH0302 (HB0397/CH0301)
Public Safety - 9-1-1 Emergency Telephone System (Carl Henn's Law)
Co-Sponsor
2
2
Approved by the Governor - Chapter 302

SB0340 /CH0488 (HB0543/CH0487)
Maryland Technology Development Corporation - Investments and Operations
Co-Sponsor
2
2
Approved by the Governor - Chapter 488

SB0357 (HB1396)
Property Tax Exemption - Disabled Veterans
Co-Sponsor
2
2
In the Senate - Hearing 2/13 at 1:00 p.m.

SB0378
Tobacco Products and Electronic Nicotine Delivery Systems - Minimum Age and Civil Fines
Co-Sponsor
2
2
In the Senate - First Reading Finance and Judicial Proceedings

SB0391 /CH0002 (HB0336/CH0001)
Civilian Federal Employees – Unemployment Insurance Benefits and Federal Government Shutdown Employee Assistance Loan Fund (Federal Shutdown Paycheck Protection Act)
Co-Sponsor
2
2
Approved by the Governor - Chapter 2

SB0396 /CH0675 (HB0633/CH0674)
Higher Education - Legal Representation Fund for Title IX Proceedings - Established
Co-Sponsor
2
2
Enacted under Article II, Section 17(c) of the Maryland Constitution - Chapter 675

SB0397 (HB1062)
General Provisions - Commemorative Days - Freedom of the Press Day
Co-Sponsor
2
2
In the Senate - Withdrawn by Sponsor

SB0399 (HB0464/CH0516)
Consumer Protection – Private Career Schools and For–Profit Institutions of Higher Education – Disclosures
Co-Sponsor
2
2
Vetoed by the Governor (Duplicative)

SB0400 (HB0461/CH0515)
Maryland Higher Education Commission - Private Nonprofit Institutions of Higher Education - Regulation (Private Nonprofit Institution of Higher Education Protection Act of 2019)
Co-Sponsor
2
2
Vetoed by the Governor (Duplicative)

SB0410
Health Insurance - Coverage for Insulin - Prohibition on Deductible, Copayment, and Coinsurance
Co-Sponsor
2
2
In the Senate - Hearing 3/06 at 1:00 p.m.

SB0417 /CH0626 (HB0301/CH0625)
Vehicle Laws – Race–Based Traffic Stops – Policy and Reporting Requirements
Co-Sponsor
2
2
Enacted under Article II, Section 17(c) of the Maryland Constitution - Chapter 626

SB0419 (HB0715)
Correctional Services - Prerelease Unit for Women - Requirement to Operate
Co-Sponsor
2
2
In the Senate - Hearing 2/21 at 12:00 p.m.

SB0430 (HB0696)
Maryland Health Care Commission - Authorized Prescribers - Reporting of Financial Gratuities or Incentives
Co-Sponsor
2
2
In the Senate - Withdrawn by Sponsor

SB0441 (HB0468)
Public Safety - Access to Firearms - Storage Requirements
Co-Sponsor
2
2
In the Senate - Hearing 2/21 at 12:00 p.m.

SB0448 /CH0754 (HB0298/CH0017)
Oysters - Tributary-Scale Sanctuaries - Protection and Restoration
Co-Sponsor
2
2
Enacted under Article II, Section 17(c) of the Maryland Constitution - Chapter 754

SB0449 /CH0755
Election Law – Registration and Voting at Precinct Polling Places
Co-Sponsor
2
2
Enacted under Article II, Section 17(c) of the Maryland Constitution - Chapter 755

SB0472 /CH0220 (HB0893)
General Provisions – Commemorative Months – Caribbean Heritage Month
Co-Sponsor
2
2
Approved by the Governor - Chapter 220

SB0473
Hate Crimes - Civil Remedy
Co-Sponsor
2
2
In the Senate - Unfavorable Report by Judicial Proceedings

SB0482 (HB0846)
Maryland Medical Assistance Program - Managed Care Organizations - Behavioral Health Services
Co-Sponsor
2
2
In the Senate - Withdrawn by Sponsor

SB0506
Maryland Department of Health - Mental Health and Substance Use Disorder Services - Needs Assessment Study
Co-Sponsor
2
2
In the Senate - Hearing 2/20 at 1:00 p.m. (Finance)

SB0512 /CH0522 (HB1318)
Government Shutdowns - Employees - Protections
Co-Sponsor
2
2
Approved by the Governor - Chapter 522

SB0520 /CH0462 (HB0683/CH0461)
Electricity - Community Solar Energy Generating Systems Pilot Program - Extension
Co-Sponsor
2
2
Approved by the Governor - Chapter 462

SB0521 /CH0035
Veteran Suicide Prevention - Comprehensive Action Plan
Co-Sponsor
2
2
Approved by the Governor - Chapter 35

SB0537 (HB0262)
Higher Education - Tuition Rates - Exemptions
Co-Sponsor
2
2
Vetoed by the Governor (Policy)

SB0556 (HB0057)
State Government - Legislative and Executive Branches - Workplace Bullying
Co-Sponsor
2
2
In the Senate - Withdrawn by Sponsor

SB0562 (HB0458)
Prince George's County - Video Lottery Terminals - Distribution of Local Impact Grants
Co-Sponsor
2
2
In the Senate - Hearing 3/13 at 1:00 p.m.

SB0614
Health Care Facilities - Blood Pressure Screening
Co-Sponsor
2
2
In the Senate - Hearing 3/14 at 1:00 p.m.

SB0691 (HB0782)
Criminal Procedure - Motion to Vacate Judgment - Human Trafficking (True Freedom Act of 2019)
Co-Sponsor
2
2
In the Senate - Hearing 2/27 at 12:00 p.m.

SB0699 /CH0414 (HB0832)
Maryland Medical Assistance Program - Home- and Community-Based Waiver Services - Prohibition on Denial
Co-Sponsor
2
2
Approved by the Governor - Chapter 414

SB0700 (HB1009)
Home- and Community-Based Services Waivers - Alterations (Laurie's Law)
Co-Sponsor
2
2
In the Senate - Motion to refer to Budget and Taxation (Senator King) Adopted

SB0705 (HB1284/CH0402)
Organ Donation – Prohibition on Discrimination by Insurer and Unpaid Leave
Co-Sponsor
2
2
Vetoed by the Governor (Duplicative)

SB0719 /CH0345 (HB0533/CH0346)
University System of Maryland - Board of Regents - Transparency and Oversight
Co-Sponsor
2
2
Approved by the Governor - Chapter 345

SB0727 /CH0219 (HB1293)
Health – Professional and Volunteer Firefighter Innovative Cancer Screening Technologies Program
Co-Sponsor
2
2
Approved by the Governor - Chapter 219

SB0817 (HB0913)
Correctional Facilities and Police Officers - Procedures - Immigration Status
Co-Sponsor
2
2
In the Senate - Hearing 2/21 at 12:00 p.m.

SB0853 /CH0490 (HB0433/CH0489)
Maryland Police Training and Standards Commission - Police Officer Certification - Eligibility (Freedom to Serve Act)
Co-Sponsor
2
2
Approved by the Governor - Chapter 490

SB0868 /CH0417 (HB0697/CH0418)
Health Insurance – Consumer Protections and Maryland Health Insurance Coverage Protection Commission
Co-Sponsor
2
2
Approved by the Governor - Chapter 417

SB0870 /CH0432 (HB0810)
Income Tax - Child and Dependent Care Tax Credit - Alterations
Co-Sponsor
2
2
Approved by the Governor - Chapter 432

SB0879 /CH0313
Primary and Secondary Education - Black History Month - Harriet Tubman and Frederick Douglass
Co-Sponsor
2
2
Approved by the Governor - Chapter 313

SB0882 (HB0740)
Criminal Law – Firearms – Computer–Aided Fabrication and Serial Number (3–D Printed Firearms and Ghost Guns)
Co-Sponsor
2
2
In the Senate - Hearing 2/27 at 12:00 p.m.

SB0895 (HB1169/CH0396)
Business Regulation - Tobacco Products and Electronic Smoking Devices - Revisions
Co-Sponsor
2
2
In the House - First Reading Economic Matters and Health and Government Operations

SB0946 /CH0767 (HB1120)
State Prescription Drug Benefits - Retiree Benefits - Revisions
Co-Sponsor
2
2
Enacted under Article II, Section 17(c) of the Maryland Constitution - Chapter 767

SB0983 /CH0316 (HB0284/CH0315)
Procurement - Small Businesses and Minority Businesses - Qualification and Certification (Small and Minority Business Certification Streamlining Act of 2019)
Co-Sponsor
2
2
Approved by the Governor - Chapter 316

SB1000 (HB1343)
Public Safety - Handgun Permit Review Board - Repeal
Co-Sponsor
2
2
Vetoed by the Governor (Policy)

SB1046
Office of Personnel Services and Benefits - Study of Diversity of Employees in State Agencies
Co-Sponsor
2
2
In the Senate - Hearing 3/20 at 1:00 p.m.

SB0669 (HB0592/CH0545)
Health Care Facilities - Comprehensive and Extended Care Facilities - Discharges and Transfers
By Request - Other
6
2
In the Senate - Hearing 3/14 at 1:00 p.m.

SB0670 (HB0594/CH0546)
Financial Institutions - Student Loan Servicers - Unfair, Abusive, or Deceptive Trade Practices
By Request - Other
6
2
In the House - Rereferred to Economic Matters
Denotes enacted legislation
Legislative Bond Initiatives
Project Name

Status

Introduced

House Sponsors

Senate Sponsors

County

Prince George's

Amount Requested

$50,000

House Initiative

$50,000

Senate Initiative

Other Funding

Total Funding

$50,000
Project Name

Status

Introduced

House Sponsors

Senate Sponsors

County

Prince George's

Amount Requested

$125,000

House Initiative

$125,000

Senate Initiative

Other Funding

Total Funding

$125,000
| Project Name | Status | House Sponsors | Senate Sponsors | County | Amount Requested | House Initiative | Senate Initiative | Other Funding | Total Funding |
| --- | --- | --- | --- | --- | --- | --- | --- | --- | --- |
| Mount Rainier Library | Introduced | | | Prince George's | $50,000 | $50,000 | | | $50,000 |
| Sis's Tavern | Introduced | | | Prince George's | $125,000 | $125,000 | | | $125,000 |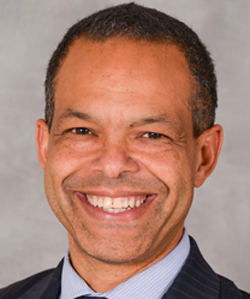 Tenure

First elected to the Senate in 2018. Member of the Senate since January 9, 2019.
Current Assignments

2019 Finance Committee

2019 Energy and Public Utilities Subcommittee of the Finance Committee

2019 Senate Chair, Joint Committee on the Management of Public Funds

2019 Joint Committee on Administrative, Executive and Legislative Review

2019 Joint Commmittee on Federal Relations

2019 Joint Committee on Behavioral Health and Opioid Use Disorders

2019 Legislative Black Caucus of Maryland

2019 Maryland Legislative Latino Caucus, Associate Member
Public Service

Task Force to Study Transportation Access, 2019-; Prince George's County Workgroup on Alcohol Outlet Density Zones, 2019-; Virginia I. Jones Alzheimer's Disease and Related Disorders Council, 2019-; Board of Directors, Washington Area Metropolitan Transit Authority (WMATA), 2015-2018; Prince George's County Democratic Central Committee, 2015-2018; Washington Suburban Transit Commission, 2015-2018; Executive Board, Progressive Cheverly, 2014-; Chair, Prince George's County Cable Commission, 2012-2015; Advisory Board, Saint Ambrose Catholic School, Cheverly, MD, 2012-.
Memberships

Kappa Alpha Psi.
Biographical Information

Born, Lafayette, Louisiana, March 10, 1969; Pittsford Mendon High School, 1987; Harvard College, A.B. Government, 1991; Federal Reserve Bank of New York, Operations Support Analyst, 1991-1993; Alliance Telcom, Co-Founder, Managing Director, 1993-1995; Eltrex Industries, Executive Vice President, Customer Relations, 1996-2003; Gyde Communications, Principal, 2002-present; Intra-Mail Network, Director,of Business Development, 2006-present; Married; two children.
Last Updated: 10/25/2019 10:29 AM