Delegate J. Sandy Bartlett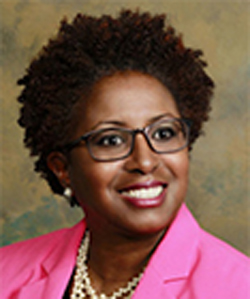 District

32

County

Anne Arundel

Committee Assignment(s)

Annapolis Info

163 House Office Building
6 Bladen Street
Annapolis, MD 21401
Phone 410-841-3370 | 301-858-3370
Toll-free in MD 1-800-492-7122 ext. 3370
Fax 410-841-3437 | 301-858-3437

Interim Info

163 House Office Building
6 Bladen Street
Annapolis, MD 21401
Phone 410-841-3370 | 301-858-3370
Fax 410-841-3437 | 301-858-3437

Contact

Party

Democrat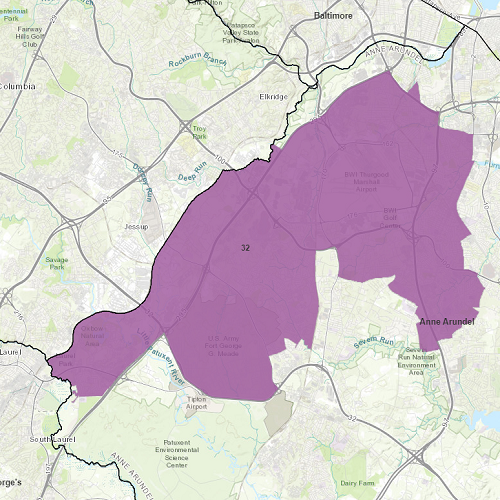 Legislation
Sponsorship Type Sort
Chamber Sort
1
2

Bill/Chapter (Cross/Chapter)

Title

Correctional Services - Maryland Correctional Institution for Women - Reforms

Sponsorship Type

Primary

1
2

Bill/Chapter (Cross/Chapter)

Title

Correctional Services - Female Inmate Serving Life Term - Transitional Work Release Program

Sponsorship Type

Primary

1
2
1
2
2
2
2
2

Bill/Chapter (Cross/Chapter)

Title

Public School Students – Daily Physical Activity (Student Health and Fitness Act)

Sponsorship Type

Co-Sponsor

2
2
2
2
2
2

Bill/Chapter (Cross/Chapter)

Title

Public Schools - Provision of Feminine Hygiene Products

Sponsorship Type

Co-Sponsor

2
2
2
2
2
2
2
2
2
2
2
2
2
2
2
2
2
2

Bill/Chapter (Cross/Chapter)

Title

General Assembly - Fiscal Notes - Environmental Impact Statements

Sponsorship Type

Co-Sponsor

2
2

Bill/Chapter (Cross/Chapter)

Title

Clerks of the Courts - Maryland Judiciary Case Search - Information on Judge or Magistrate

Sponsorship Type

Co-Sponsor

2
2
2
2
2
2
2
2
2
2
2
2

Bill/Chapter (Cross/Chapter)

Title

Labor and Employment – Family and Medical Leave Insurance Program – Establishment (Time to Care Act of 2019)

Sponsorship Type

Co-Sponsor

2
2
2
2
2
2

Bill/Chapter (Cross/Chapter)

Title

State Board of Education - Financial Literacy Curriculum - Graduation Requirement

Sponsorship Type

Co-Sponsor

2
2

Bill/Chapter (Cross/Chapter)

Title

Public Health - State-Provided Health Care Benefits

Sponsorship Type

Co-Sponsor

2
2

Bill/Chapter (Cross/Chapter)

Title

Vehicle Laws - High Occupancy Vehicle (HOV) Lanes - Hours of Operation on U.S. Route 50

Sponsorship Type

Co-Sponsor

2
2
2
2
2
2
2
2
2
2
2
2
2
2
2
2
2
2
2
2
2
2
2
2

Bill/Chapter (Cross/Chapter)

Title

Railroad Companies - Condemnation Authority - Application

Sponsorship Type

Co-Sponsor

2
2
2
2
2
2

Bill/Chapter (Cross/Chapter)

Title

Public Safety - Regulated Firearms - Colt AR-15 Sporter H-BAR Rifle

Sponsorship Type

Co-Sponsor

2
2
2
2

Bill/Chapter (Cross/Chapter)

Title

Commission on 380 Years of African American History in Maryland

Sponsorship Type

Co-Sponsor

2
2
2
2

Bill/Chapter (Cross/Chapter)

Title

Employment Discrimination - Definition of Employer

Sponsorship Type

Co-Sponsor

2
2
2
2

Bill/Chapter (Cross/Chapter)

Title

Operation of Uninsured Motor Vehicle - Criminal Penalties

Sponsorship Type

Co-Sponsor

2
2

Bill/Chapter (Cross/Chapter)

Title

Civil Actions – Child Sexual Abuse – Definition and Statute of Limitations (Hidden Predator Act of 2019)

Sponsorship Type

Co-Sponsor

2
2
2
2
2
2
2
2
2
2
2
2
2
2
2
2

Bill/Chapter (Cross/Chapter)

Title

Vehicle Registration – Special Plates for Veterans – Fees

Sponsorship Type

Co-Sponsor

2
2
2
2
2
2
2
2
2
2
2
2

Bill/Chapter (Cross/Chapter)

Title

Maryland National Guard - Tuition Assistance Program - Modifications

Sponsorship Type

Co-Sponsor

2
2
2
2
2
2
2
2
2
2

Bill/Chapter (Cross/Chapter)

Title

Criminal Law - Human Trafficking - Felony

Sponsorship Type

Co-Sponsor

2
2
2
2
2
2
2
2
2
2

Bill/Chapter (Cross/Chapter)

Title

Medical Cannabis - Pesticide Use - Labeling and Study

Sponsorship Type

Co-Sponsor

2
2
2
2
2
2
2
2
2
2

Bill/Chapter (Cross/Chapter)

Title

Pharmacists - Aids for the Cessation of Tobacco Product Use - Prescribing and Dispensing

Sponsorship Type

Co-Sponsor

2
2
2
2

Bill/Chapter (Cross/Chapter)

Title

Income Tax - Subtraction Modification - Military Retirement Income

Sponsorship Type

Co-Sponsor

2
2
2
2
2
2
3
2
3
2
3
2
3
2
3
2
4
2
Bill/Chapter
(Cross/Chapter)
Title
Sponsorship Type
Sponsorship Type Sort
Chamber Sort
Current Status
Org Committees & Hearings
Opp Committees & Hearings
HB0774 (SB0622/CH0335)
Governor's Office of Crime Control and Prevention – Crime Firearms – Study
Primary
1
2
In the Senate - Rereferred to Judicial Proceedings

HB0775
Correctional Services - Maryland Correctional Institution for Women - Reforms
Primary
1
2
In the Senate - Unfavorable Report by Judicial Proceedings

HB0947
Correctional Services - Female Inmate Serving Life Term - Transitional Work Release Program
Primary
1
2
In the House - Withdrawn by Sponsor

HB1248 (SB0933)
Criminal Procedure - Sexual Assault Evidence Kits - Privacy and Reimbursement
Primary
1
2
In the Senate - First Reading Judicial Proceedings

HB0053 (SB0131)
County Boards of Education - Length of School Year - Adjustments
Co-Sponsor
2
2
In the House - Hearing 2/14 at 1:00 p.m.

HB0109 /CH0579 (SB0285/CH0580)
Environment – Expanded Polystyrene Food Service Products – Prohibitions
Co-Sponsor
2
2
Enacted under Article II, Section 17(c) of the Maryland Constitution - Chapter 579

HB0110
Public School Students – Daily Physical Activity (Student Health and Fitness Act)
Co-Sponsor
2
2
In the Senate - Third Reading Passed with Amendments (45-0)

HB0122 (SB0209)
Protective Orders – Relief Eligibility – Rape and Sexual Offenses
Co-Sponsor
2
2
In the House - Third Reading Passed (117-18)

HB0124 /CH0440 (SB0299/CH0441)
Tanning Devices - Use by Minors
Co-Sponsor
2
2
Approved by the Governor - Chapter 440

HB0133
Public Schools - Provision of Feminine Hygiene Products
Co-Sponsor
2
2
In the House - Hearing 2/07 at 1:00 p.m.

HB0136 (SB0314)
Department of General Services - Energy-Conserving and Bird-Safe Building Standards (Maryland Sustainable Buildings Act of 2019)
Co-Sponsor
2
2
In the House - Third Reading Passed (93-40)

HB0166 /CH0010 (SB0280/CH0011)
Labor and Employment – Payment of Wages – Minimum Wage (Fight for Fifteen)
Co-Sponsor
2
2
Gubernatorial Veto Override - Chapter 10

HB0181 /CH0027 (SB0103/CH0026)
Criminal Law - Electronic Harassment and Bullying (Grace's Law 2.0)
Co-Sponsor
2
2
Approved by the Governor - Chapter 27

HB0201 (SB0319/CH0420)
Maryland Transit Administration – State Employees – Free Ridership (Transit Benefit for State Employees)
Co-Sponsor
2
2
Vetoed by the Governor (Duplicative)

HB0206 (SB0188)
Public and Nonpublic Schools - Classwork and Assessment Involving Live and Dead Animals - Student Choice Policy
Co-Sponsor
2
2
In the House - Unfavorable Report by Ways and Means

HB0214 /CH0422 (SB0144/CH0421)
Victims and Witnesses - U Nonimmigrant Status - Certification of Victim Helpfulness
Co-Sponsor
2
2
Approved by the Governor - Chapter 422

HB0226 (SB0550)
Food Stamp Program - Minimum Benefit for Disabled Individuals - State Supplement
Co-Sponsor
2
2
In the House - Withdrawn by Sponsor

HB0245 /CH0398
Education - Student Data Privacy Council
Co-Sponsor
2
2
Approved by the Governor - Chapter 398

HB0246
General Assembly - Fiscal Notes - Environmental Impact Statements
Co-Sponsor
2
2
In the House - Hearing 2/25 at 2:00 p.m.

HB0254
Clerks of the Courts - Maryland Judiciary Case Search - Information on Judge or Magistrate
Co-Sponsor
2
2
In the House - Hearing 2/06 at 1:00 p.m.

HB0277 /CH0605 (SB0249/CH0606)
Regional Initiative to Limit or Reduce Greenhouse Gas Emissions in Transportation Sector - Authorization (Regional Transportation and Climate Protection Act of 2019)
Co-Sponsor
2
2
Enacted under Article II, Section 17(c) of the Maryland Constitution - Chapter 605

HB0307 /CH0041
Maryland Lynching Truth and Reconciliation Commission
Co-Sponsor
2
2
Approved by the Governor - Chapter 41

HB0320 (SB0455)
2020 Census Complete Count Commission
Co-Sponsor
2
2
In the House - Withdrawn by Sponsor

HB0336 /CH0001 (SB0391/CH0002)
Civilian Federal Employees – Unemployment Insurance Benefits and Federal Government Shutdown Employee Assistance Loan Fund (Federal Shutdown Paycheck Protection Act)
Co-Sponsor
2
2
Approved by the Governor - Chapter 1

HB0338 /CH0635 (SB0218/CH0636)
Human Services - Food Supplements (Summer SNAP for Children Act)
Co-Sponsor
2
2
Enacted under Article II, Section 17(c) of the Maryland Constitution - Chapter 635

HB0341
Labor and Employment – Family and Medical Leave Insurance Program – Establishment (Time to Care Act of 2019)
Co-Sponsor
2
2
In the House - Hearing 2/12 at 1:00 p.m.

HB0363 (SB0241)
Evidence - Testimony by Spouse - Violation of Protective Order
Co-Sponsor
2
2
In the House - Withdrawn by Sponsor

HB0364 (SB0909/CH0425)
Health Care Practitioners - Medical Examinations on Anesthetized or Unconscious Patients
Co-Sponsor
2
2
Vetoed by the Governor (Duplicative)

HB0371
State Board of Education - Financial Literacy Curriculum - Graduation Requirement
Co-Sponsor
2
2
In the House - Hearing 2/14 at 1:00 p.m.

HB0378
Public Health - State-Provided Health Care Benefits
Co-Sponsor
2
2
In the House - Hearing 3/14 at 1:00 p.m. (Health and Government Operations)

HB0391
Vehicle Laws - High Occupancy Vehicle (HOV) Lanes - Hours of Operation on U.S. Route 50
Co-Sponsor
2
2
In the House - Unfavorable Report by Environment and Transportation

HB0399 (SB0311)
End-of-Life Option Act (Richard E. Israel and Roger "Pip" Moyer Act)
Co-Sponsor
2
2
In the Senate - First Reading Judicial Proceedings

HB0417 /CH0310
Water Pollution Control – Notification of Sewer Overflows and Treatment Plant Bypasses – Alteration
Co-Sponsor
2
2
Approved by the Governor - Chapter 310

HB0461 /CH0515 (SB0400)
Maryland Higher Education Commission - Private Nonprofit Institutions of Higher Education - Regulation (Private Nonprofit Institution of Higher Education Protection Act of 2019)
Co-Sponsor
2
2
Approved by the Governor - Chapter 515

HB0468 (SB0441)
Public Safety - Access to Firearms - Storage Requirements
Co-Sponsor
2
2
In the House - Hearing 2/25 at 10:00 a.m.

HB0481 /CH0365
Criminal Law - Sale of a Minor - Felony
Co-Sponsor
2
2
Approved by the Governor - Chapter 365

HB0495 (SB0401)
Juvenile Law - Informal Adjustment
Co-Sponsor
2
2
In the House - Hearing 2/21 at 1:00 p.m.

HB0506 /CH0478 (SB0970/CH0477)
Maryland Department of Health - Special Supplemental Nutrition Program for Women, Infants, and Children - Reports
Co-Sponsor
2
2
Approved by the Governor - Chapter 478

HB0517 (SB0460/CH0519)
Crosswalks – Violation of Pedestrian Right–of–Way – Penalty
Co-Sponsor
2
2
In the Senate - Hearing 3/28 at 12:00 p.m.

HB0520 /CH0661 (SB0406/CH0662)
Prenatal and Infant Care Coordination - Grant Funding and Task Force
Co-Sponsor
2
2
Enacted under Article II, Section 17(c) of the Maryland Constitution - Chapter 661

HB0531 /CH0664
State Personnel - Payment of State Employee Wages - Repeal of Sunset Provision
Co-Sponsor
2
2
Enacted under Article II, Section 17(c) of the Maryland Constitution - Chapter 664

HB0543 /CH0487 (SB0340/CH0488)
Maryland Technology Development Corporation - Investments and Operations
Co-Sponsor
2
2
Approved by the Governor - Chapter 487

HB0559
Railroad Companies - Condemnation Authority - Application
Co-Sponsor
2
2
In the House - Hearing 2/21 at 1:00 p.m.

HB0568 (SB0009)
Income Tax - Subtraction Modification - Expenses of Medical Cannabis Grower, Processor, Dispensary, or Independent Testing Laboratory
Co-Sponsor
2
2
In the House - Hearing 2/20 at 1:00 p.m. (Ways and Means)

HB0595 /CH0214
Workers' Compensation - Medical Presumptions
Co-Sponsor
2
2
Approved by the Governor - Chapter 214

HB0612
Public Safety - Regulated Firearms - Colt AR-15 Sporter H-BAR Rifle
Co-Sponsor
2
2
In the House - Hearing 2/25 at 10:00 a.m.

HB0640 (SB0555)
Peace Orders - Workplace Violence
Co-Sponsor
2
2
In the Senate - Unfavorable Report by Judicial Proceedings

HB0644
Commission on 380 Years of African American History in Maryland
Co-Sponsor
2
2
In the House - Hearing 2/26 at 1:00 p.m.

HB0659 /CH0560
Juvenile Law - Continued Detention - Minimum Age
Co-Sponsor
2
2
Approved by the Governor - Chapter 560

HB0661
Employment Discrimination - Definition of Employer
Co-Sponsor
2
2
In the House - Hearing 2/19 at 1:00 p.m.

HB0671 /CH0684 (SB0712/CH0685)
Household Goods Movers Registration
Co-Sponsor
2
2
Enacted under Article II, Section 17(c) of the Maryland Constitution - Chapter 684

HB0675
Operation of Uninsured Motor Vehicle - Criminal Penalties
Co-Sponsor
2
2
In the House - Withdrawn by Sponsor

HB0687
Civil Actions – Child Sexual Abuse – Definition and Statute of Limitations (Hidden Predator Act of 2019)
Co-Sponsor
2
2
In the Senate - Unfavorable Report by Judicial Proceedings

HB0690 (SB0734/CH0512)
Education - Students With Reading Difficulties - Screenings and Interventions
Co-Sponsor
2
2
In the House - Hearing 2/21 at 1:00 p.m.

HB0710 (SB0821/CH0060)
Correctional Services – Prerelease Study and Report
Co-Sponsor
2
2
In the Senate - Rereferred to Judicial Proceedings

HB0712 /CH0047 (SB0129/CH0048)
Criminal Law - Continuing Course of Conduct With a Child - Unit of Prosecution
Co-Sponsor
2
2
Approved by the Governor - Chapter 47

HB0715 (SB0419)
Correctional Services - Prerelease Unit for Women - Requirement to Operate
Co-Sponsor
2
2
In the House - Hearing 2/26 at 1:00 p.m.

HB0757 (SB0561/CH0388)
Criminal Law - Homicide - Fetus
Co-Sponsor
2
2
In the House - Hearing 3/08 at 1:00 p.m.

HB0765 (SB0914)
Transportation - Magnetic Levitation Projects - Requirements
Co-Sponsor
2
2
In the House - Hearing 2/28 at 1:00 p.m.

HB0768 /CH0692 (SB0759)
Health - Prescription Drug Affordability Board
Co-Sponsor
2
2
Enacted under Article II, Section 17(c) of the Maryland Constitution - Chapter 692

HB0773
Vehicle Registration – Special Plates for Veterans – Fees
Co-Sponsor
2
2
In the Senate - Hearing 3/28 at 12:00 p.m.

HB0786 (SB0737)
Public Safety – Rifles and Shotguns – Secondary Transactions
Co-Sponsor
2
2
In the House - Conference Committee Appointed

HB0813 (SB0814)
Drunk Driving - Administrative Per Se Offenses - Ignition Interlock System Program
Co-Sponsor
2
2
In the House - Hearing 2/27 at 1:00 p.m.

HB0814 /CH0423 (SB0802/CH0424)
Maryland Easy Enrollment Health Insurance Program
Co-Sponsor
2
2
Approved by the Governor - Chapter 423

HB0832 (SB0699/CH0414)
Maryland Medical Assistance Program - Home- and Community-Based Waiver Services - Prohibition on Denial
Co-Sponsor
2
2
In the Senate - First Reading Senate Rules

HB0871 /CH0021 (SB0690/CH0022)
Criminal Law - Human Trafficking and Prostitution Offenses
Co-Sponsor
2
2
Approved by the Governor - Chapter 21

HB0916
Maryland National Guard - Tuition Assistance Program - Modifications
Co-Sponsor
2
2
In the House - Withdrawn by Sponsor

HB0990 (SB0883)
Video Lottery Terminal Proceeds - Racetrack Facility Renewal Account - Use of Funds
Co-Sponsor
2
2
In the House - Hearing 3/01 at 1:00 p.m.

HB1005 (SB0905)
Action for Change of Name - Procedures and Requirements
Co-Sponsor
2
2
In the House - Hearing 2/20 at 11:00 a.m.

HB1027 /CH0325 (SB0736/CH0326)
Criminal Law - Child Pornography
Co-Sponsor
2
2
Approved by the Governor - Chapter 325

HB1070 (SB0878)
Video Lottery Terminals - Racetrack Facility Renewal Account - Allocation of Funds
Co-Sponsor
2
2
In the House - Hearing 3/01 at 1:00 p.m.

HB1084
Criminal Law - Human Trafficking - Felony
Co-Sponsor
2
2
In the House - Hearing 3/06 at 1:00 p.m.

HB1096 /CH0034 (SB0767/CH0033)
Criminal Procedure - Sexual Assault Evidence Collection Kits - Analysis
Co-Sponsor
2
2
Approved by the Governor - Chapter 34

HB1107 (SB0518)
Discrimination in Employment - Pregnancy and Childbirth
Co-Sponsor
2
2
In the House - Hearing 3/11 at 1:00 p.m.

HB1133 (SB0503)
Military Service Credit - Eligibility
Co-Sponsor
2
2
In the House - Hearing 2/28 at 1:00 p.m.

HB1170 (SB0528)
Behavioral Health Services Matching Grant Program for Service Members and Veterans - Establishment
Co-Sponsor
2
2
In the House - Hearing 3/06 at 1:00 p.m.

HB1174
Medical Cannabis - Pesticide Use - Labeling and Study
Co-Sponsor
2
2
In the House - Withdrawn by Sponsor

HB1183 /CH0727 (SB0251/CH0728)
Public Health - Treatment for the Prevention of HIV - Consent by Minors
Co-Sponsor
2
2
Enacted under Article II, Section 17(c) of the Maryland Constitution - Chapter 727

HB1201 (SB0972)
Task Force on Educational Outcomes of Pregnant and Parenting Students in High School and GED Programs
Co-Sponsor
2
2
In the House - Hearing 2/22 at 1:00 p.m.

HB1210 (SB0815)
Public Safety - Crisis Intervention Team Technical Assistance Center
Co-Sponsor
2
2
In the Senate - First Reading Judicial Proceedings

HB1226 (SB0558)
Community Career Centers for 21st-Century Jobs
Co-Sponsor
2
2
In the House - Withdrawn by Sponsor

HB1295
Pharmacists - Aids for the Cessation of Tobacco Product Use - Prescribing and Dispensing
Co-Sponsor
2
2
In the House - First Reading House Rules and Executive Nominations

HB1296 (SB0200)
State Finance and Procurement - Prohibited Appropriations - Magnetic Levitation Transportation System
Co-Sponsor
2
2
In the House - First Reading House Rules and Executive Nominations

HB1322
Income Tax - Subtraction Modification - Military Retirement Income
Co-Sponsor
2
2
In the House - First Reading House Rules and Executive Nominations

HB1349 /CH0542
Public Schools - Students With Sickle Cell Disease - Revisions
Co-Sponsor
2
2
Approved by the Governor - Chapter 542

HB1366 /CH0739 (SB0662/CH0740)
Maryland Association of Environmental and Outdoor Education Grant (Maryland Green Schools Act of 2019)
Co-Sponsor
2
2
Enacted under Article II, Section 17(c) of the Maryland Constitution - Chapter 739

HB0148 (SB0165)
Safe Schools Maryland Act of 2019
By Request - Administration
3
2
In the House - Hearing 3/07 at 1:00 p.m.

HB0150 (SB0174)
More Opportunities for Marylanders Act of 2019
By Request - Administration
3
2
In the House - Hearing 3/06 at 1:00 p.m.

HB0152 (SB0167)
Pathways in Technology Early College High (P-TECH) Expansion Act of 2019
By Request - Administration
3
2
In the House - Hearing 3/07 at 1:00 p.m. (Ways and Means)

HB0233 (SB0160)
Workers' Compensation - Medical Presumptions
By Request - Administration
3
2
In the House - Hearing 2/26 at 1:00 p.m.

HB0234 (SB0162)
Criminal Law - Crime of Violence - Human Trafficking
By Request - Administration
3
2
In the House - Hearing 2/12 at 1:00 p.m.

HB0397 /CH0301 (SB0339/CH0302)
Public Safety - 9-1-1 Emergency Telephone System (Carl Henn's Law)
By Request - Committee
4
2
Approved by the Governor - Chapter 301
Denotes enacted legislation
Legislative Bond Initiatives
Project Name

Status

Introduced

House Sponsors

Senate Sponsors

County

Anne Arundel

Amount Requested

$250,000

House Initiative

Senate Initiative

Other Funding

Total Funding

$0
Project Name

Status

Introduced

House Sponsors

Senate Sponsors

County

Anne Arundel

Amount Requested

$200,000

House Initiative

$50,000

Senate Initiative

$50,000

Other Funding

Total Funding

$100,000
Project Name

Status

Introduced

House Sponsors

Senate Sponsors

County

Anne Arundel

Amount Requested

$500,000

House Initiative

Senate Initiative

Other Funding

$500,000

Total Funding

$500,000
Project Name

Status

Introduced

House Sponsors

Senate Sponsors

County

Anne Arundel

Amount Requested

$375,000

House Initiative

Senate Initiative

Other Funding

Total Funding

$0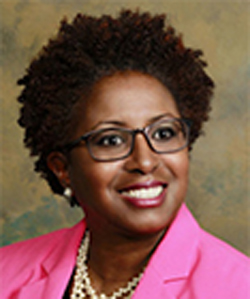 Tenure

First elected to the Maryland House of Delegates in 2018. Member of the House since January 9, 2019.
Current Assignments

2019 Judiciary Committee

2019 Civil Law and Procedure Subcommittee of the House Judiciary Committee

2019 Criminal Law and Procedure Subcomittee of the Judiciary Committee

2019 Joint Committee on Cybersecurity, Information Technology and Biotechnology

2019 Workgroup Law Enforcement Officers-Public Information of the Judiciary Committee

2019 Workgroup to Study Shelter and Supportive Services for Unaccompanied Homeless Minors

2019 Legislative Black Caucus of Maryland

2019 Women Legislators of Maryland

2019 Maryland Legislative Latino Caucus, Associate Member
Public Service

Anne Arundel County Gun Violence Prevention Task Force, 2019-.
Memberships

Bay Community Support Services, Board of Directors, 2015-2018; Maryland Bar Association, 2014; Ferndale Garden Club, 2015-; Pearl Elegance Foundation, 2014-; Maryland State Bar, 2014; District 32 Democratic Club, 2010-; West County Democratic Club, 2010-; National Association for the Advancement of Colored People, Life Member, 1991; Alpha Kappa Alpha , Inc. Psi Epsilon Omega Chapter, 1985-.
Biographical Information

Born, Washington, D.C., January 6, 1966; Montgomery Blair High School, 1983; Howard University, B.A., English, 1987; University of San Diego, ABA Accredited Lawyer's Assistant Program, 1992; The Catholic University, Columbus School of Law, J.D., 2007; Finnegan, Henderson, Farabow, Garrett & Dunner, L.L.P., Senior Trademark Legal Assistant, 1999-2000; Leventhal Senter & Lerman, PLLC, Senior Paralegal, 2000-2004; McGowan, Cecil & Smathers, LLP, Senior Paralegal, 2004-2005; Drinker, Biddle & Reath, LLP, Law Clerk, 2006-2008; Sughrue Mion, PLLC, Trademark Department Manager, 2008-2011; Sen. James Rosapepe, Part-time Campaign Coordinator, 2011-2012; Law Office of Gladys M. Weatherspoon, Independent Contract Paralegal and Associate Attorney, 2011-2015; Sole Practitioner, Law Office of Sandy Bartlett, LLC, 2015; Anne Arundel Community College, Adjunct Professor, 2016-present; Law Office of Sandy Bartlett, Attorney/Principal, 2015-present; Married; two children, one grandchild.
Last Updated: 10/25/2019 10:29 AM