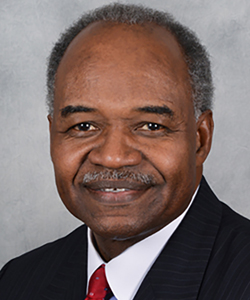 District

10

County

Baltimore

Committee Assignment(s)

Annapolis Info

312 House Office Building
6 Bladen Street
Annapolis, MD 21401
Phone 410-841-3352 | 301-858-3352
Toll-free in MD 1-800-492-7122 ext. 3352

Interim Info

8419 Liberty Road
Suite B
Windsor Mill, MD 21244
Phone 410-496-4037

Contact

Party

Democrat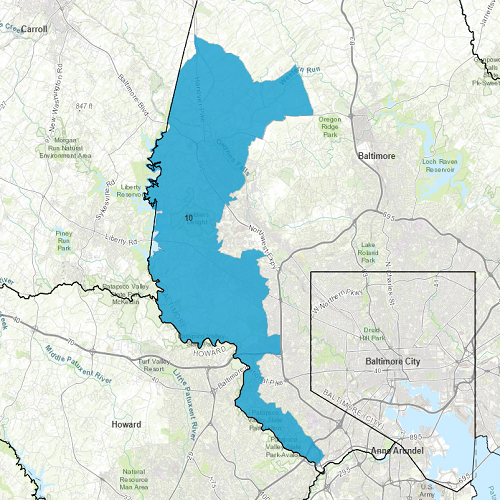 Legislation
Sponsorship Type Sort
Chamber Sort

Bill/Chapter (Cross/Chapter)

Title

Income Tax - Subtraction Modification - Retirement Income

Sponsorship Type

Primary

1
2

Bill/Chapter (Cross/Chapter)

Title

Alcoholic Beverages - Prohibited Acts - Defense to Prosecution for Sale to Underage Individuals

Sponsorship Type

Primary

1
2

Bill/Chapter (Cross/Chapter)

Title

Income Tax - Subtraction Modification for Veterans

Sponsorship Type

Primary

1
2

Bill/Chapter (Cross/Chapter)

Title

Real Property - Leased Residential Property Registry

Sponsorship Type

Primary

1
2
1
2
1
2
1
2
2
2

Bill/Chapter (Cross/Chapter)

Title

Public School Students – Daily Physical Activity (Student Health and Fitness Act)

Sponsorship Type

Co-Sponsor

2
2
2
2
2
2
2
2
2
2
2
2
2
2
2
2

Bill/Chapter (Cross/Chapter)

Title

Income Tax - Subtraction Modification - Employee-Owned Businesses

Sponsorship Type

Co-Sponsor

2
2
2
2
2
2
2
2
2
2
2
2
2
2
2
2
2
2
2
2

Bill/Chapter (Cross/Chapter)

Title

State Board of Education - Financial Literacy Curriculum - Graduation Requirement

Sponsorship Type

Co-Sponsor

2
2
2
2
2
2
2
2
2
2
2
2
2
2
2
2

Bill/Chapter (Cross/Chapter)

Title

Criminal Law - Abuse or Neglect of a Vulnerable Adult - Psychological Abuse

Sponsorship Type

Co-Sponsor

2
2
2
2
2
2
2
2

Bill/Chapter (Cross/Chapter)

Title

Public Safety - Regulated Firearms - Colt AR-15 Sporter H-BAR Rifle

Sponsorship Type

Co-Sponsor

2
2
2
2
2
2
2
2
2
2
2
2
2
2
2
2
2
2
2
2
2
2
2
2
2
2

Bill/Chapter (Cross/Chapter)

Title

Vehicle Registration – Special Plates for Veterans – Fees

Sponsorship Type

Co-Sponsor

2
2

Bill/Chapter (Cross/Chapter)

Title

Higher Education - Historically Black Colleges and Universities - Funding

Sponsorship Type

Co-Sponsor

2
2
2
2
2
2
2
2
2
2
2
2
2
2

Bill/Chapter (Cross/Chapter)

Title

Maryland National Guard - Tuition Assistance Program - Modifications

Sponsorship Type

Co-Sponsor

2
2
2
2
2
2
2
2
2
2
2
2
2
2

Bill/Chapter (Cross/Chapter)

Title

Criminal Law - Human Trafficking - Felony

Sponsorship Type

Co-Sponsor

2
2
2
2
2
2
2
2
2
2

Bill/Chapter (Cross/Chapter)

Title

Home and Hospital Teaching Program for Students – Report

Sponsorship Type

Co-Sponsor

2
2
2
2
2
2
2
2

Bill/Chapter (Cross/Chapter)

Title

Medical Cannabis - Pesticide Use - Labeling and Study

Sponsorship Type

Co-Sponsor

2
2
2
2
2
2
2
2
2
2

Bill/Chapter (Cross/Chapter)

Title

Income Tax - Subtraction Modification - Military Retirement Income

Sponsorship Type

Co-Sponsor

2
2
2
2
2
2
2
2
6
2
Bill/Chapter
(Cross/Chapter)
Title
Sponsorship Type
Sponsorship Type Sort
Chamber Sort
Current Status
Org Committees & Hearings
Opp Committees & Hearings
HB0014
Income Tax - Subtraction Modification - Retirement Income
Primary
1
2
In the House - Hearing 1/17 at 11:00 a.m.

HB0508
Alcoholic Beverages - Prohibited Acts - Defense to Prosecution for Sale to Underage Individuals
Primary
1
2
In the Senate - Hearing 3/26 at 12:00 p.m.

HB0537
Income Tax - Subtraction Modification for Veterans
Primary
1
2
In the House - Hearing 2/20 at 1:00 p.m.

HB1054
Real Property - Leased Residential Property Registry
Primary
1
2
In the House - Withdrawn by Sponsor

HB1072 /CH0226 (SB0701)
Transportation Network Companies - Insurance
Primary
1
2
Approved by the Governor - Chapter 226

HB1124 /CH0212
State Government – Regulations Impacting Small Businesses
Primary
1
2
Approved by the Governor - Chapter 212

HB1387 (SB0628)
Economic Development - Maryland Tourism Development Board - Grants
Primary
1
2
In the House - Hearing 3/14 at 1:00 p.m.

HB0109 /CH0579 (SB0285/CH0580)
Environment – Expanded Polystyrene Food Service Products – Prohibitions
Co-Sponsor
2
2
Enacted under Article II, Section 17(c) of the Maryland Constitution - Chapter 579

HB0110
Public School Students – Daily Physical Activity (Student Health and Fitness Act)
Co-Sponsor
2
2
In the Senate - Third Reading Passed with Amendments (45-0)

HB0120 (SB0203)
Natural Resources - No Net Loss of Forest - Definition
Co-Sponsor
2
2
In the House - Hearing 2/06 at 1:30 p.m.

HB0124 /CH0440 (SB0299/CH0441)
Tanning Devices - Use by Minors
Co-Sponsor
2
2
Approved by the Governor - Chapter 440

HB0131 (SB0926)
Criminal Law and Procedure - Animal Abuse Registry
Co-Sponsor
2
2
In the House - Unfavorable Report by Judiciary

HB0145 /CH0285 (SB0301/CH0286)
Hospitals - Patient's Bill of Rights
Co-Sponsor
2
2
Approved by the Governor - Chapter 285

HB0166 /CH0010 (SB0280/CH0011)
Labor and Employment – Payment of Wages – Minimum Wage (Fight for Fifteen)
Co-Sponsor
2
2
Gubernatorial Veto Override - Chapter 10

HB0181 /CH0027 (SB0103/CH0026)
Criminal Law - Electronic Harassment and Bullying (Grace's Law 2.0)
Co-Sponsor
2
2
Approved by the Governor - Chapter 27

HB0191 (SB0607/CH0331)
Homeowner's Insurance - Discrimination in Underwriting and Rating - Status as Surviving Spouse
Co-Sponsor
2
2
Vetoed by the Governor (Duplicative)

HB0204
Income Tax - Subtraction Modification - Employee-Owned Businesses
Co-Sponsor
2
2
In the House - Hearing 2/06 at 1:00 p.m.

HB0213 /CH0343 (SB0143)
Cownose Ray Fishery Management Plan and Moratorium on Contests
Co-Sponsor
2
2
Approved by the Governor - Chapter 343

HB0262 (SB0537)
Higher Education - Tuition Rates - Exemptions
Co-Sponsor
2
2
Vetoed by the Governor (Policy)

HB0275 (SB0270)
Pesticides - Use of Chlorpyrifos - Prohibition
Co-Sponsor
2
2
In the Senate - First Reading Education, Health, and Environmental Affairs

HB0277 /CH0605 (SB0249/CH0606)
Regional Initiative to Limit or Reduce Greenhouse Gas Emissions in Transportation Sector - Authorization (Regional Transportation and Climate Protection Act of 2019)
Co-Sponsor
2
2
Enacted under Article II, Section 17(c) of the Maryland Constitution - Chapter 605

HB0286 /CH0609
Election Law - Registration and Voting at Precinct Polling Places
Co-Sponsor
2
2
Enacted under Article II, Section 17(c) of the Maryland Constitution - Chapter 609

HB0307 /CH0041
Maryland Lynching Truth and Reconciliation Commission
Co-Sponsor
2
2
Approved by the Governor - Chapter 41

HB0329 (SB0233)
Motor Vehicle Insurance - Discrimination in Underwriting and Rating - Use of Occupation or Education Level
Co-Sponsor
2
2
In the Senate - Unfavorable Report by Finance

HB0336 /CH0001 (SB0391/CH0002)
Civilian Federal Employees – Unemployment Insurance Benefits and Federal Government Shutdown Employee Assistance Loan Fund (Federal Shutdown Paycheck Protection Act)
Co-Sponsor
2
2
Approved by the Governor - Chapter 1

HB0357 (SB0222)
Appointment of County Superintendent of Schools - Disapproval by State Superintendent of Schools
Co-Sponsor
2
2
In the House - Hearing 2/14 at 1:00 p.m.

HB0371
State Board of Education - Financial Literacy Curriculum - Graduation Requirement
Co-Sponsor
2
2
In the House - Hearing 2/14 at 1:00 p.m.

HB0417 /CH0310
Water Pollution Control – Notification of Sewer Overflows and Treatment Plant Bypasses – Alteration
Co-Sponsor
2
2
Approved by the Governor - Chapter 310

HB0461 /CH0515 (SB0400)
Maryland Higher Education Commission - Private Nonprofit Institutions of Higher Education - Regulation (Private Nonprofit Institution of Higher Education Protection Act of 2019)
Co-Sponsor
2
2
Approved by the Governor - Chapter 515

HB0481 /CH0365
Criminal Law - Sale of a Minor - Felony
Co-Sponsor
2
2
Approved by the Governor - Chapter 365

HB0520 /CH0661 (SB0406/CH0662)
Prenatal and Infant Care Coordination - Grant Funding and Task Force
Co-Sponsor
2
2
Enacted under Article II, Section 17(c) of the Maryland Constitution - Chapter 661

HB0524 /CH0663 (SB0300/CH0009)
Prevailing Wage Rates - Public Work Contracts - Suits by Employees
Co-Sponsor
2
2
Enacted under Article II, Section 17(c) of the Maryland Constitution - Chapter 663

HB0529 (SB0532/CH0234)
Insurance - Formation of Domestic Insurers - Number of Directors
Co-Sponsor
2
2
Vetoed by the Governor (Duplicative)

HB0543 /CH0487 (SB0340/CH0488)
Maryland Technology Development Corporation - Investments and Operations
Co-Sponsor
2
2
Approved by the Governor - Chapter 487

HB0561
Criminal Law - Abuse or Neglect of a Vulnerable Adult - Psychological Abuse
Co-Sponsor
2
2
In the House - Withdrawn by Sponsor

HB0565 (SB0363)
Election Law - Voting Systems - Accessibility for Voters With Disabilities
Co-Sponsor
2
2
In the House - Referred to interim study by Ways and Means

HB0584 (SB0263)
Earned Income Tax Credit - Individuals Without Qualifying Children - Eligibility and Refundability
Co-Sponsor
2
2
In the House - Hearing 2/20 at 1:00 p.m.

HB0585 (SB0262)
Earned Income Tax Credit - Individuals Without Qualifying Children - Calculation and Refundability
Co-Sponsor
2
2
In the House - Hearing 2/20 at 1:00 p.m.

HB0612
Public Safety - Regulated Firearms - Colt AR-15 Sporter H-BAR Rifle
Co-Sponsor
2
2
In the House - Hearing 2/25 at 10:00 a.m.

HB0634 (SB0738)
Labor and Employment - Wage History and Wage Range
Co-Sponsor
2
2
In the House - Hearing 2/19 at 1:00 p.m.

HB0641 /CH0072 (SB0355)
Criminal Law – Sexual Contact With an Animal – Aggravated Cruelty to Animals
Co-Sponsor
2
2
Approved by the Governor - Chapter 72

HB0652 /CH0678 (SB0471/CH0679)
Agriculture - Use of Antimicrobial Drugs - Limitations and Reporting Requirements
Co-Sponsor
2
2
Enacted under Article II, Section 17(c) of the Maryland Constitution - Chapter 678

HB0653 (SB0572)
Electric Companies and Gas Companies - Rate Regulation - Alternative Rate Plans
Co-Sponsor
2
2
In the Senate - Hearing 3/28 at 1:00 p.m.

HB0659 /CH0560
Juvenile Law - Continued Detention - Minimum Age
Co-Sponsor
2
2
Approved by the Governor - Chapter 560

HB0672 /CH0248 (SB0810/CH0249)
Housing – Local Housing Grant Program for Homeless Veterans and Survivors of Domestic Violence
Co-Sponsor
2
2
Approved by the Governor - Chapter 248

HB0685 /CH0280 (SB0421/CH0281)
Video Lottery Terminals - Minority Business Participation Goals - Enforcement and Reporting
Co-Sponsor
2
2
Approved by the Governor - Chapter 280

HB0690 (SB0734/CH0512)
Education - Students With Reading Difficulties - Screenings and Interventions
Co-Sponsor
2
2
In the House - Hearing 2/21 at 1:00 p.m.

HB0697 /CH0418 (SB0868/CH0417)
Health Insurance – Consumer Protections and Maryland Health Insurance Coverage Protection Commission
Co-Sponsor
2
2
Approved by the Governor - Chapter 418

HB0740 (SB0882)
Criminal Law – Firearms – Computer–Aided Fabrication and Serial Number (3–D Printed Firearms )
Co-Sponsor
2
2
In the Senate - First Reading Judicial Proceedings

HB0761 (SB0600/CH0452)
Health – Sickle Cell Disease – Steering Committee and Services
Co-Sponsor
2
2
Vetoed by the Governor (Duplicative)

HB0768 /CH0692 (SB0759)
Health - Prescription Drug Affordability Board
Co-Sponsor
2
2
Enacted under Article II, Section 17(c) of the Maryland Constitution - Chapter 692

HB0773
Vehicle Registration – Special Plates for Veterans – Fees
Co-Sponsor
2
2
In the Senate - Hearing 3/28 at 12:00 p.m.

HB0779
Higher Education - Historically Black Colleges and Universities - Funding
Co-Sponsor
2
2
In the House - Withdrawn by Sponsor

HB0810 (SB0870/CH0432)
Income Tax - Child and Dependent Care Tax Credit - Alterations
Co-Sponsor
2
2
Vetoed by the Governor (Duplicative)

HB0813 (SB0814)
Drunk Driving - Administrative Per Se Offenses - Ignition Interlock System Program
Co-Sponsor
2
2
In the House - Hearing 2/27 at 1:00 p.m.

HB0814 /CH0423 (SB0802/CH0424)
Maryland Easy Enrollment Health Insurance Program
Co-Sponsor
2
2
Approved by the Governor - Chapter 423

HB0874 /CH0702 (SB0676)
Criminal Procedure - Postconviction Review - State's Motion to Vacate
Co-Sponsor
2
2
Enacted under Article II, Section 17(c) of the Maryland Constitution - Chapter 702

HB0901 (SB0613)
Online Consumer Protection Act
Co-Sponsor
2
2
In the House - Hearing 3/06 at 1:00 p.m.

HB0913 (SB0817)
Correctional Facilities and Police Officers – Procedures – Immigration Status
Co-Sponsor
2
2
In the House - Hearing 3/05 at 1:00 p.m.

HB0916
Maryland National Guard - Tuition Assistance Program - Modifications
Co-Sponsor
2
2
In the House - Withdrawn by Sponsor

HB0983 (SB0898)
Public Safety - Investigation of an Officer-Involved Death (Law Enforcement Trust and Transparency Act)
Co-Sponsor
2
2
In the House - Hearing 3/05 at 1:00 p.m.

HB0994 (SB0839)
Labor and Employment - Criminal Record Screening Practices (Ban the Box)
Co-Sponsor
2
2
Vetoed by the Governor (Policy)

HB1010 /CH0317 (SB0801/CH0318)
Brewery Modernization Act of 2019
Co-Sponsor
2
2
Approved by the Governor - Chapter 317

HB1011 (SB1037)
Maryland Police Training and Standards Commission - Uniform Citizen Complaint Process (Anton's Law)
Co-Sponsor
2
2
In the House - Hearing 2/26 at 1:00 p.m.

HB1062 (SB0397)
General Provisions - Commemorative Days - Freedom of the Press Day
Co-Sponsor
2
2
In the House - Withdrawn by Sponsor

HB1081 /CH0329 (SB0513/CH0330)
State Board of Public Accountancy - Firm Permits - Attest Services
Co-Sponsor
2
2
Approved by the Governor - Chapter 329

HB1084
Criminal Law - Human Trafficking - Felony
Co-Sponsor
2
2
In the House - Hearing 3/06 at 1:00 p.m.

HB1107 (SB0518)
Discrimination in Employment - Pregnancy and Childbirth
Co-Sponsor
2
2
In the House - Hearing 3/11 at 1:00 p.m.

HB1116 /CH0513 (SB0911/CH0514)
Gender Diversity in the Boardroom – Annual Report
Co-Sponsor
2
2
Approved by the Governor - Chapter 513

HB1131 (SB0758)
Baltimore County - Maryland Stadium Authority - Public School Construction
Co-Sponsor
2
2
In the House - Unfavorable Report by Appropriations

HB1133 (SB0503)
Military Service Credit - Eligibility
Co-Sponsor
2
2
In the House - Hearing 2/28 at 1:00 p.m.

HB1137
Home and Hospital Teaching Program for Students – Report
Co-Sponsor
2
2
In the Senate - Hearing 3/27 at 1:00 p.m.

HB1161 (SB0574/CH0306)
Department of Commerce – Small Business Innovation Research and Technology Transfer – Study
Co-Sponsor
2
2
In the Senate - First Reading Senate Rules

HB1169 /CH0396 (SB0895)
Business Regulation - Tobacco Products and Electronic Smoking Devices - Revisions
Co-Sponsor
2
2
Approved by the Governor - Chapter 396

HB1170 (SB0528)
Behavioral Health Services Matching Grant Program for Service Members and Veterans - Establishment
Co-Sponsor
2
2
In the House - Hearing 3/06 at 1:00 p.m.

HB1174
Medical Cannabis - Pesticide Use - Labeling and Study
Co-Sponsor
2
2
In the House - Withdrawn by Sponsor

HB1185 (SB0708)
Electronic Nicotine Delivery Systems - Prohibitions and Requirements
Co-Sponsor
2
2
In the House - Withdrawn by Sponsor

HB1225 (SB0266)
Parking for Individuals With Disabilities - Continuing Care Retirement Facility - Time Limitation
Co-Sponsor
2
2
In the House - Withdrawn by Sponsor

HB1226 (SB0558)
Community Career Centers for 21st-Century Jobs
Co-Sponsor
2
2
In the House - Withdrawn by Sponsor

HB1253 /CH0557 (SB0481)
Drinking Water Outlets in School Buildings – Lead Testing and Reporting Requirements and Grant Programs
Co-Sponsor
2
2
Approved by the Governor - Chapter 557

HB1322
Income Tax - Subtraction Modification - Military Retirement Income
Co-Sponsor
2
2
In the House - First Reading House Rules and Executive Nominations

HB1347 /CH0737
Prior Authorizations of State Debt – Alterations
Co-Sponsor
2
2
Enacted under Article II, Section 17(c) of the Maryland Constitution - Chapter 737

HJ0002 (SJ0001)
United States Constitution - Amendments Convention - Democracy Amendment
Co-Sponsor
2
2
In the House - Withdrawn by Sponsor

HJ0009 /JR0001 (SJ0002/JR0002)
Freedom of the Press Day
Co-Sponsor
2
2
Signed by the President and the Speaker - Joint Resolution 1

HB0593 (SB0485)
Maryland Collection Agency Licensing Act - Definitions and Legislative Intent
By Request - Other
6
2
In the Senate - First Reading Senate Rules
Denotes enacted legislation
Legislative Bond Initiatives
Project Name

Status

Introduced

House Sponsors

Senate Sponsors

County

Baltimore

Amount Requested

$500,000

House Initiative

Senate Initiative

Other Funding

$500,000

Total Funding

$500,000
Project Name

Status

Introduced

House Sponsors

Senate Sponsors

County

Baltimore

Amount Requested

$160,000

House Initiative

Senate Initiative

$160,000

Other Funding

Total Funding

$160,000
Project Name

Status

Introduced in House

House Sponsors

Senate Sponsors

County

Baltimore

Amount Requested

$85,000

House Initiative

$85,000

Senate Initiative

Other Funding

Total Funding

$85,000
Project Name

Status

Introduced in House

House Sponsors

Senate Sponsors

County

Baltimore

Amount Requested

$500,000

House Initiative

$327,000

Senate Initiative

Other Funding

Total Funding

$327,000
| Project Name | Status | House Sponsors | Senate Sponsors | County | Amount Requested | House Initiative | Senate Initiative | Other Funding | Total Funding |
| --- | --- | --- | --- | --- | --- | --- | --- | --- | --- |
| National Center on Institutions and Alternatives Expansion | Introduced | | | Baltimore | $500,000 | | | $500,000 | $500,000 |
| St. Luke's United Methodist Church Fellowship Hall | Introduced | | | Baltimore | $160,000 | | $160,000 | | $160,000 |
| Upperco Volunteer Fire Company | Introduced in House | | | Baltimore | $85,000 | $85,000 | | | $85,000 |
| WIN Team Headquarters and Treatment Facility | Introduced in House | | | Baltimore | $500,000 | $327,000 | | | $327,000 |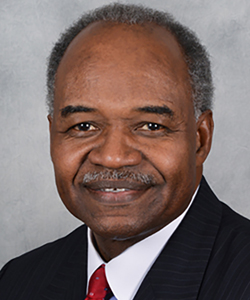 Tenure

First elected to the Maryland House of Delegates in 2014. Member of the House since 2015.
Current Assignments

2019 Chief Deputy Majority Whip

2015 Economic Matters Committee

2019 Chair, Public Utilities Subcommittee of the Economic Matters Committee

2015 Alcoholic Beverages Subcommittee of the Economic Matters Committee

2015 Legislative Black Caucus (2nd Vice-Chair, 2018-20)

2015 Maryland Veterans Caucus
Past House Service

Deputy Majority Whip, 2017-2019; Property and Casualty Insurance Subcommittee of the Economic Matters Committee, 2015-2019; Task Force to Reduce the Rate of Uninsured Drivers, 2015.
Public Service

Advisory Council on the Impact of Regulations on Small Businesses, 2017-; Task Force to Investigate the Challenges of and Opportunities for Minorities in Business, 2016-; Maryland Small Business Retirement Savings Board, 2016-; Legislative Black Caucus of Maryland (Treasurer, 2016-2018), 2015-.
Memberships

Edrich Manor Homeowners Association; Northern Cove Property Owners Association, Inc.; South Carolina State University Alumni Association, Greater Baltimore Chapter; The Liberty Road Business Association, Inc.; Baltimore County Democratic Central Committee; Maryland Democratic Party Executive Committee; American Legion Post 202; Board of Directors, Sojourner Douglass College, 2012-.
Awards

Good Conduct Medal; National Defense Medal; Accommodations and Vietnam Service Medals.
Biographical Information

Born, Sumter, South Carolina, April, 23, 1950; Ebenezer High School, 1968; U.S. Army, Vietnam Veteran, 1969 - 1971; South Carolina State University, B.S., Accounting, 1976; Owner, B&R Brooks Professional Tax Service, 1987-; Brooks Family Investments, Inc. President 2004-; Joseph E. Seagram and Sons, Accountant, 1976-1987; Married; three children..
Last Updated: 10/25/2019 10:29 AM