Senator Malcolm Augustine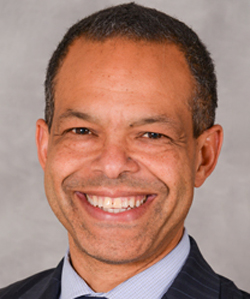 District

47

County

Prince George's

Committee Assignment(s)

Finance Committee


Annapolis Info

3E Miller Senate Office Building
11 Bladen St.
Annapolis, MD 21401
Phone 410-841-3745 | 301-858-3745
Toll-free in MD 1-800-492-7122 ext. 3745
Fax 410-841-3387 | 301-858-3387

Interim Info

3E Miller Senate Office Building
11 Bladen St.
Annapolis, MD 21401
Phone 410-841-3745 | 301-858-3745
Fax 410-841-3387 | 301-858-3387

Contact

Party

Democrat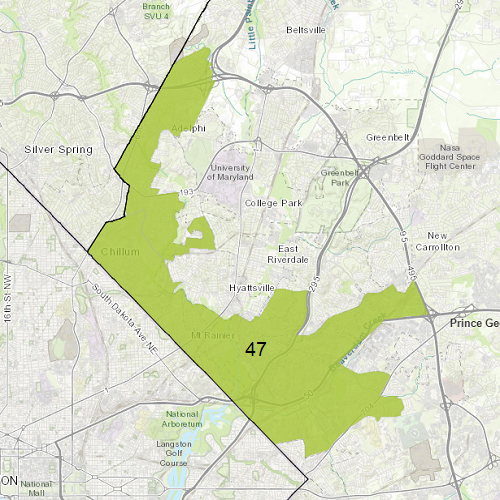 Legislation
Sponsorship Type Sort
Chamber Sort
1
2
1
2
1
2
1
2
1
2
1
2
1
2

Bill/Chapter (Cross/Chapter)

Title

State Government – Websites – Required Information

Sponsorship Type

Primary

1
2
1
2
1
2
1
2
1
2
1
2
1
2
1
2
1
2
1
2
1
2

Bill/Chapter (Cross/Chapter)

Title

Real Property – Residential Leases – Fee in Lieu of Security Deposit

Sponsorship Type

Primary

1
2
1
2

Bill/Chapter (Cross/Chapter)

Title

Health Occupations - Internship and Residency Training Requirements - Waiver for Former Service Members Injured in Combat

Sponsorship Type

Primary

1
2

Bill/Chapter (Cross/Chapter)

Title

Domestic Terrorism Task Force

Sponsorship Type

Primary

1
2
2
2
2
2
2
2
2
2
2
2
2
2
2
2
2
2
2
2
2
2

Bill/Chapter (Cross/Chapter)

Title

Corporate Tax Fairness Act of 2021

Sponsorship Type

Co-Sponsor

2
2
2
2

Bill/Chapter (Cross/Chapter)

Title

State Personnel – Collective Bargaining

Sponsorship Type

Co-Sponsor

2
2

Bill/Chapter (Cross/Chapter)

Title

Criminal Procedure - Life Without Parole - Imposition

Sponsorship Type

Co-Sponsor

2
2
2
2
2
2
2
2

Bill/Chapter (Cross/Chapter)

Title

Good Job Opportunities for High School Graduates Act of 2021

Sponsorship Type

Co-Sponsor

2
2
2
2
2
2
2
2
2
2
2
2
2
2
2
2
2
2

Bill/Chapter (Cross/Chapter)

Title

Statewide Transit Plan – Western Maryland MARC Rail Extension Study

Sponsorship Type

Co-Sponsor

2
2
3
2
5
2
Bill/Chapter
(Cross/Chapter)
Title
Sponsorship Type
Sponsorship Type Sort
Chamber Sort
Current Status
Org Committees & Hearings
Opp Committees & Hearings
SB0016 (HB0218)
Commercial Law - Consumer Protection - Biometric Identifiers and Biometric Information Privacy
Primary
1
2
In the Senate - Hearing 1/27 at 1:00 p.m.

SB0041 /CH0743 (HB0132)
Health – Mental and Emotional Disorders – Consent (Mental Health Access Initiative)
Primary
1
2
Enacted under Article II, Section 17(c) of the Maryland Constitution - Chapter 743

SB0082 /CH0800 (HB0233)
State Board of Examiners for Audiologists, Hearing Aid Dispensers, and Speech-Language Pathologists - Maryland Music Therapists Act
Primary
1
2
Enacted under Article II, Section 17(c) of the Maryland Constitution - Chapter 800

SB0223 (HB0314)
Plastic Bag Reduction Act
Primary
1
2
In the Senate - Hearing 1/28 at 1:00 p.m.

SB0286 /CH0756 (HB0108/CH0755)
Behavioral Health Crisis Response Services – Modifications
Primary
1
2
Enacted under Article II, Section 17(c) of the Maryland Constitution - Chapter 756

SB0392 /CH0639 (HB0606/CH0638)
Electricity and Gas - Limited-Income Mechanisms and Assistance
Primary
1
2
Enacted under Article II, Section 17(c) of the Maryland Constitution - Chapter 639

SB0393 (HB0551)
Maryland Medical Assistance Program and Health Insurance - Coverage and Reimbursement of Telehealth Services
Primary
1
2
In the Senate - Hearing 1/27 at 1:00 p.m.

SB0404
State Government – Websites – Required Information
Primary
1
2
In the Senate - Hearing 2/02 at 2:00 p.m.

SB0405 /CH0212 (HB0466)
Higher Education - Student Identification Cards - Required Information
Primary
1
2
Approved by the Governor - Chapter 212

SB0406 (HB0093)
Public Safety - Local Youth Violence Review Committees
Primary
1
2
In the Senate - Hearing 2/11 at 11:00 a.m.

SB0425 (HB0783)
Workgroup on Screening Related to Adverse Childhood Experiences
Primary
1
2
In the House - Hearing canceled (Health and Government Operations)

SB0485 /CH0478 (HB0547/CH0477)
Maryland Medical Assistance Program – Dental Prophylaxis Care and Oral Health Exams
Primary
1
2
Enacted under Article II, Section 17(c) of the Maryland Constitution - Chapter 478

SB0486 (HB0581/CH0736)
Labor and Employment - Employment Standards During an Emergency (Maryland Essential Workers' Protection Act)
Primary
1
2
In the Senate - Hearing 2/11 at 1:00 p.m.

SB0548 /CH0570 (HB0771/CH0569)
Public Schools - Centers for Disease Control and Prevention Surveys - Revisions
Primary
1
2
Enacted under Article II, Section 17(c) of the Maryland Constitution - Chapter 570

SB0609 /CH0190
Economic Development - Maryland Industrial Development Financing Authority - Marketing Plan
Primary
1
2
Approved by the Governor - Chapter 190

SB0638 /CH0152 (HB0919/CH0151)
Maryland Insurance Commissioner - Specialty Mental Health Services and Payment of Claims - Enforcement
Primary
1
2
Approved by the Governor - Chapter 152

SB0639 /CH0180
Maryland Technology Development Corporation – Inclusion Fund – Establishment
Primary
1
2
Approved by the Governor - Chapter 180

SB0736 /CH0793 (HB1040/CH0792)
Health Occupations - Pharmacists - Administration of Children's Vaccines - Study and Temporary Authority
Primary
1
2
Enacted under Article II, Section 17(c) of the Maryland Constitution - Chapter 793

SB0892
Real Property – Residential Leases – Fee in Lieu of Security Deposit
Primary
1
2
In the Senate - Referred to interim study by Judicial Proceedings

SB0935 (HB0886)
Public Safety - Elevator Inspections - Transit Compact Authority
Primary
1
2
In the Senate - First Reading Senate Rules

SB0952
Health Occupations - Internship and Residency Training Requirements - Waiver for Former Service Members Injured in Combat
Primary
1
2
In the Senate - Hearing 3/23 at 1:00 p.m.

SB0953
Domestic Terrorism Task Force
Primary
1
2
In the Senate - Hearing 3/25 at 1:00 p.m.

SB0001 /CH0042 (HB0001/CH0041)
Historically Black Colleges and Universities - Funding
Co-Sponsor
2
2
Approved by the Governor - Chapter 42

SB0003 /CH0071 (HB0123/CH0070)
Preserve Telehealth Access Act of 2021
Co-Sponsor
2
2
Approved by the Governor - Chapter 71

SB0005 /CH0745 (HB0028/CH0744)
Public Health - Implicit Bias Training and the Office of Minority Health and Health Disparities
Co-Sponsor
2
2
Enacted under Article II, Section 17(c) of the Maryland Constitution - Chapter 745

SB0100 /CH0600 (HB0368/CH0599)
Task Force on Oral Health in Maryland
Co-Sponsor
2
2
Enacted under Article II, Section 17(c) of the Maryland Constitution - Chapter 600

SB0127 /CH0676
Institutions of Higher Education - Use of Criminal History in Admission - Modifications
Co-Sponsor
2
2
Enacted under Article II, Section 17(c) of the Maryland Constitution - Chapter 676

SB0172 /CH0741 (HB0463/CH0742)
Maryland Health Equity Resource Act
Co-Sponsor
2
2
Enacted under Article II, Section 17(c) of the Maryland Constitution - Chapter 741

SB0270 /CH0331
Crimes - Indecent Exposure - Definition
Co-Sponsor
2
2
Approved by the Governor - Chapter 331

SB0299 /CH0723 (HB0548/CH0722)
Human Services - Trauma-Informed Care - Commission and Training (Healing Maryland's Trauma Act)
Co-Sponsor
2
2
Enacted under Article II, Section 17(c) of the Maryland Constitution - Chapter 723

SB0414 (HB0583)
Climate Solutions Now Act of 2021
Co-Sponsor
2
2
In the House - Conference Committee Appointed

SB0497 /CH0147 (HB0071)
Juvenile Services Education Board and Program – Establishment, Powers, and Duties
Co-Sponsor
2
2
Approved by the Governor - Chapter 147

SB0511
Corporate Tax Fairness Act of 2021
Co-Sponsor
2
2
In the Senate - Hearing 2/03 at 1:00 p.m.

SB0514 /CH0769 (HB0565/CH0770)
Health Facilities - Hospitals - Medical Debt Protection
Co-Sponsor
2
2
Enacted under Article II, Section 17(c) of the Maryland Constitution - Chapter 769

SB0521
State Personnel – Collective Bargaining
Co-Sponsor
2
2
In the Senate - Hearing 2/18 at 1:00 p.m.

SB0531
Criminal Procedure - Life Without Parole - Imposition
Co-Sponsor
2
2
In the Senate - Hearing 2/16 at 1:00 p.m.

SB0550 /CH0786 (HB0872/CH0785)
Sheila E. Hixson Behavioral Health Services Matching Grant Program for Service Members and Veterans – Establishment
Co-Sponsor
2
2
Enacted under Article II, Section 17(c) of the Maryland Constitution - Chapter 786

SB0565 /CH0762 (HB0309/CH0761)
Public Health - Data - Race and Ethnicity Information
Co-Sponsor
2
2
Enacted under Article II, Section 17(c) of the Maryland Constitution - Chapter 762

SB0649 (HB1348)
Procurement - MBE Program Compliance Review and Oversight
Co-Sponsor
2
2
In the House - Conference Committee Appointed

SB0668
Good Job Opportunities for High School Graduates Act of 2021
Co-Sponsor
2
2
In the Senate - Hearing 3/09 at 1:00 p.m.

SB0674 /CH0635 (HB1207/CH0634)
Environment - Commission on Environmental Justice and Sustainable Communities - Reform
Co-Sponsor
2
2
Enacted under Article II, Section 17(c) of the Maryland Constitution - Chapter 635

SB0704 /CH0159 (HB0674/CH0160)
Nursing Homes - Transfer of Ownership - Surveys
Co-Sponsor
2
2
Approved by the Governor - Chapter 159

SB0719 /CH0067 (HB0812/CH0066)
2-1-1 Maryland - Mental Health Services Phone Call Program (The Thomas Bloom Raskin Act)
Co-Sponsor
2
2
Approved by the Governor - Chapter 67

SB0741 (HB0836)
COVID-19 Testing, Contact Tracing, and Vaccination Act of 2021
Co-Sponsor
2
2
Vetoed by the Governor (Policy)

SB0746 (HB0894)
Education - Community Colleges - Collective Bargaining
Co-Sponsor
2
2
Vetoed by the Governor (Policy)

SB0754 (HB1231)
Public Service Commission - Damaged, Obsolete, or Excessive Lines - Study
Co-Sponsor
2
2
In the House - Unfavorable Report by Economic Matters

SB0777 /CH0495 (HB1349/CH0494)
Public Health - Maryland Prenatal and Infant Care Grant Program Fund
Co-Sponsor
2
2
Enacted under Article II, Section 17(c) of the Maryland Constitution - Chapter 495

SB0811 /CH0073
Unemployment Insurance – Computation of Earned Rate of Contribution – Applicable Table of Rates
Co-Sponsor
2
2
Approved by the Governor - Chapter 73

SB0869
Statewide Transit Plan – Western Maryland MARC Rail Extension Study
Co-Sponsor
2
2
In the Senate - Hearing 3/10 at 1:00 p.m.

SB0496 /CH0039 (HB0612)
Recovery for the Economy, Livelihoods, Industries, Entrepreneurs, and Families (RELIEF) Act
By Request - Administration
3
2
Approved by the Governor - Chapter 39

SB0256 /CH0250
Arts and Entertainment Districts – Artistic Work and Arts and Entertainment Enterprise – Definitions
By Request - Departmental
5
2
Approved by the Governor - Chapter 250
Denotes enacted legislation
Legislative Bond Initiatives
Project Name

Status

Introduced

House Sponsors

Senate Sponsors

County

Prince George's

Amount Requested

$400,000

House Initiative

$400,000

Senate Initiative

Other Funding

Total Funding

$400,000
Project Name

Status

Introduced in Senate

House Sponsors

Senate Sponsors

County

Prince George's

Amount Requested

$250,000

House Initiative

Senate Initiative

$250,000

Other Funding

Total Funding

$250,000
Project Name

Status

Introduced

House Sponsors

Senate Sponsors

County

Prince George's

Amount Requested

$200,000

House Initiative

$200,000

Senate Initiative

Other Funding

Total Funding

$200,000
Project Name

Status

Introduced

House Sponsors

Senate Sponsors

County

Prince George's

Amount Requested

$300,000

House Initiative

Senate Initiative

$300,000

Other Funding

Total Funding

$300,000
Project Name

Status

Introduced

House Sponsors

Senate Sponsors

County

Prince George's

Amount Requested

$20,000

House Initiative

$20,000

Senate Initiative

Other Funding

Total Funding

$20,000
| Project Name | Status | House Sponsors | Senate Sponsors | County | Amount Requested | House Initiative | Senate Initiative | Other Funding | Total Funding |
| --- | --- | --- | --- | --- | --- | --- | --- | --- | --- |
| Brentwood Town Center | Introduced | | | Prince George's | $400,000 | $400,000 | | | $400,000 |
| Elizabeth Seton High School | Introduced in Senate | | | Prince George's | $250,000 | | $250,000 | | $250,000 |
| Joe's Movement Emporium | Introduced | | | Prince George's | $200,000 | $200,000 | | | $200,000 |
| Mount Rainier Public Safety Community Training and Workout Center | Introduced | | | Prince George's | $300,000 | | $300,000 | | $300,000 |
| United Communities Against Poverty | Introduced | | | Prince George's | $20,000 | $20,000 | | | $20,000 |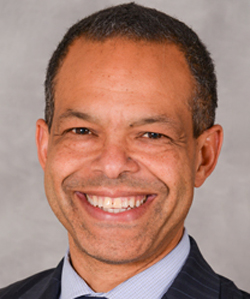 Tenure

First elected to the Senate in 2018. Member of the Senate since January 9, 2019.
Current Assignments

2019 Finance Committee

2019 Energy and Public Utilities Subcommittee of the Finance Committee

2019 Senate Chair, Joint Committee on the Management of Public Funds

2021 Joint Committee on Children, Youth, and Families

2019 Joint Committee on Administrative, Executive and Legislative Review

2019 Joint Commmittee on Federal Relations

2019 Joint Audit and Evaluation Committee

2020 Joint Electric Universal Service Program (EUSP) Workgroup

2019 Legislative Black Caucus of Maryland

2019 Maryland Legislative Latino Caucus, Associate Member
Past Senate Service

Joint Committee on Behavioral Health and Opioid Use Disorders, 2019, 2020-2021.
Public Service

Workgroup on Low-Income Utility Assistance, 2021-; Commission on Trauma Informed Care, 2021-; Co-Chair, Task Force to Study Transportation Access, 2019-; Prince George's County Workgroup on Alcohol Outlet Density Zones, 2019-2020; Virginia I. Jones Alzheimer's Disease and Related Disorders Council, 2019-; Board of Directors, Washington Area Metropolitan Transit Authority (WMATA), 2015-2018; Prince George's County Democratic Central Committee, 2015-2018; Washington Suburban Transit Commission, 2015-2018; Executive Board, Progressive Cheverly, 2014-; Chair, Prince George's County Cable Commission, 2012-2015; Advisory Board, Saint Ambrose Catholic School, Cheverly, MD, 2012-.
Memberships

Kappa Alpha Psi.
Biographical Information

Born, Lafayette, Louisiana, March 10, 1969; Pittsford Mendon High School, 1987; Harvard College, A.B. Government, 1991; Federal Reserve Bank of New York, Operations Support Analyst, 1991-1993; Alliance Telcom, Co-Founder, Managing Director, 1993-1995; Eltrex Industries, Executive Vice President, Customer Relations, 1996-2003; Gyde Communications, Principal, 2002-present; Intra-Mail Network, Director,of Business Development, 2006-present; Married; two children.
Last Updated: 7/6/2021 11:41 AM