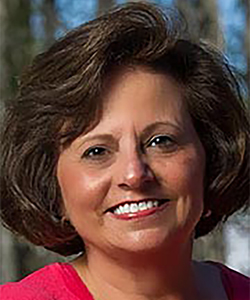 District

32

County

Anne Arundel

Committee Assignment(s)

Annapolis Info

202 James Senate Office Building
11 Bladen Street
Annapolis, MD 21401
Phone 410-841-3593 | 301-970-3593
Toll-free in MD 1-800-492-7122 ext. 3593
Fax 410-841-3589 | 301-858-3589

Interim Info

202 James Senate Office Building
11 Bladen Street
Annapolis, MD 21401
Phone 410-841-3593 | 301-970-3593
Fax 410-841-3589 | 301-858-3589

Contact

Party

Democrat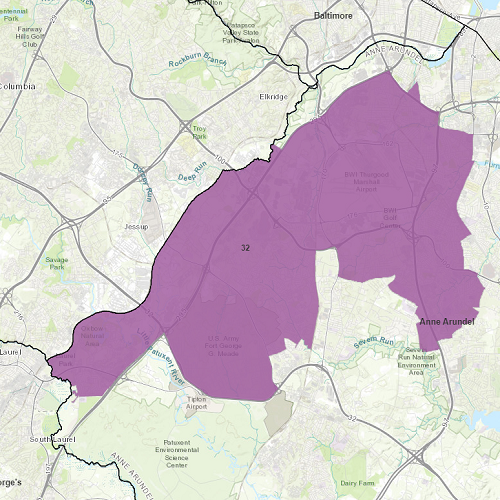 Legislation
Sponsorship Type Sort
Chamber Sort
1
2
1
2
1
2

Bill/Chapter (Cross/Chapter)

Title

Health Insurance - Coverage for Insulin - Prohibition on Deductible, Copayment, and Coinsurance

Sponsorship Type

Primary

1
2
1
2
1
2
1
2
1
2
1
2
1
2
1
2
1
2
1
2
1
2
1
2
1
2
1
2
2
2
2
2
2
2
2
2
2
2
2
2
2
2
2
2
2
2
2
2
2
2
2
2
2
2

Bill/Chapter (Cross/Chapter)

Title

Tobacco Products and Electronic Nicotine Delivery Systems - Minimum Age and Civil Fines

Sponsorship Type

Co-Sponsor

2
2
2
2
2
2
2
2
2
2
2
2
2
2
2
2
2
2
2
2
2
2
2
2

Bill/Chapter (Cross/Chapter)

Title

Hate Crimes - Civil Remedy

Sponsorship Type

Co-Sponsor

2
2
2
2
2
2
2
2
2
2
2
2
2
2
2
2
2
2
2
2
2
2
2
2
2
2
2
2
2
2
2
2
2
2
2
2
2
2
2
2
2
2
2
2
2
2
2
2
2
2
2
2
2
2
2
2
2
2
2
2
2
2
6
2
Bill/Chapter
(Cross/Chapter)
Title
Sponsorship Type
Sponsorship Type Sort
Chamber Sort
Current Status
Org Committees & Hearings
Opp Committees & Hearings
SB0157 (HB0509)
Labor and Employment - Overtime Exemption - Service Advisors
Primary
1
2
In the Senate - Withdrawn by Sponsor

SB0305 /CH0327
Real Property - Homeowners Associations - Number of Declarant Votes
Primary
1
2
Approved by the Governor - Chapter 327

SB0309 /CH0643 (HB0374/CH0642)
Anne Arundel County – Alcoholic Beverages – Racetrack and Racetrack Concessionaire Licenses
Primary
1
2
Enacted under Article II, Section 17(c) of the Maryland Constitution - Chapter 643

SB0410
Health Insurance - Coverage for Insulin - Prohibition on Deductible, Copayment, and Coinsurance
Primary
1
2
In the Senate - Hearing 3/06 at 1:00 p.m.

SB0523 (HB0602/CH0229)
Insurance - Investments of Insurers Other Than Life Insurers - Real Estate
Primary
1
2
Vetoed by the Governor (Duplicative)

SB0708 (HB1185)
Electronic Nicotine Delivery Systems - Prohibitions and Requirements
Primary
1
2
In the Senate - Hearing 3/14 at 1:00 p.m.

SB0709 (HB1415)
Commercial Law - Consumer Protection - Ticket Website Domain
Primary
1
2
In the Senate - Withdrawn by Sponsor

SB0711 /CH0698 (HB0822/CH0697)
University System of Maryland - Regular Employees - Grievance Procedures and Disciplinary Actions
Primary
1
2
Enacted under Article II, Section 17(c) of the Maryland Constitution - Chapter 698

SB0712 /CH0685 (HB0671/CH0684)
Household Goods Movers Registration
Primary
1
2
Enacted under Article II, Section 17(c) of the Maryland Constitution - Chapter 685

SB0713 (HB1020)
Wireless Facilities - Permitting and Siting
Primary
1
2
In the Senate - Referred to interim study by Finance

SB0825 (HB0603)
Maryland Consumer Loan Law - Credit and Licensing Provisions
Primary
1
2
In the Senate - Withdrawn by Sponsor

SB0883 (HB0990)
Video Lottery Terminal Proceeds - Racetrack Facility Renewal Account - Use of Funds
Primary
1
2
In the Senate - Hearing 3/06 at 1:00 p.m.

SB0911 /CH0514 (HB1116/CH0513)
Gender Diversity in the Boardroom – Annual Report
Primary
1
2
Approved by the Governor - Chapter 514

SB0912 (HB0686)
Maryland Healthy Working Families Act - Adverse Actions - Absence Control Policy
Primary
1
2
In the Senate - Hearing 3/19 at 1:00 p.m.

SB0913 /CH0328
State Retirement and Pension System - Administration - Retiree Information for Direct Mailings
Primary
1
2
Approved by the Governor - Chapter 328

SB0914 (HB0765)
Transportation - Magnetic Levitation Projects - Requirements
Primary
1
2
In the Senate - First Reading Senate Rules

SB1000 (HB1343)
Public Safety - Handgun Permit Review Board - Repeal
Primary
1
2
Vetoed by the Governor (Policy)

SB0099 /CH0071 (HB0639/CH0070)
Public Safety – Buildings Used for Agritourism
Co-Sponsor
2
2
Approved by the Governor - Chapter 71

SB0147 /CH0231 (HB0218/CH0232)
Public Health - Disposition of Remains - Forfeiture or Waiver of Right of Disposition
Co-Sponsor
2
2
Approved by the Governor - Chapter 231

SB0151 (HB0211)
Criminal Law - Crimes Involving Computers - Ransomware
Co-Sponsor
2
2
In the Senate - Hearing 1/31 at 1:00 p.m.

SB0191 (HB1184)
Compensation to Individual Erroneously Convicted, Sentenced, and Confined or Whose Conviction or Adjudication Is Reversed
Co-Sponsor
2
2
In the Senate - Hearing 2/12 at 12:00 p.m.

SB0192 (HB0099/CH0435)
Estates and Trusts - Elective Share of Surviving Spouse
Co-Sponsor
2
2
Vetoed by the Governor (Duplicative)

SB0193 (HB0098)
State Employee and Retiree Health and Welfare Benefits Program - Retiree Participation in the State Prescription Drug Benefit Plan
Co-Sponsor
2
2
In the Senate - Hearing 3/05 at 1:45 p.m.

SB0221 (HB1223)
Workgroup on Establishing an Independent School Board for the Juvenile Services Education System
Co-Sponsor
2
2
In the House - Hearing 3/21 at 2:00 p.m. (Judiciary)

SB0279 /CH0309 (HB0251/CH0308)
Department of Aging - Grants for Aging-in-Place Programs (Nonprofits for our Aging Neighbors Act - "NANA")
Co-Sponsor
2
2
Approved by the Governor - Chapter 309

SB0280 /CH0011 (HB0166/CH0010)
Labor and Employment – Payment of Wages – Minimum Wage (Fight for Fifteen)
Co-Sponsor
2
2
Gubernatorial Veto Override - Chapter 11

SB0289 (HB0891)
State Personnel - Grievance Procedures
Co-Sponsor
2
2
In the Senate - Hearing 2/13 at 1:00 p.m.

SB0307 (HB0434)
Pediatric Stroke – Awareness, Training, and Resource Materials (Laney Jaymes Fitzsimons Act)
Co-Sponsor
2
2
In the Senate - Unfavorable Report by Education, Health, and Environmental Affairs

SB0339 /CH0302 (HB0397/CH0301)
Public Safety - 9-1-1 Emergency Telephone System (Carl Henn's Law)
Co-Sponsor
2
2
Approved by the Governor - Chapter 302

SB0350 (HB0601)
Renewable Energy Portfolio Standard - Tier 1 Eligibility
Co-Sponsor
2
2
In the Senate - Hearing 3/05 at 1:00 p.m.

SB0378
Tobacco Products and Electronic Nicotine Delivery Systems - Minimum Age and Civil Fines
Co-Sponsor
2
2
In the Senate - First Reading Finance and Judicial Proceedings

SB0391 /CH0002 (HB0336/CH0001)
Civilian Federal Employees – Unemployment Insurance Benefits and Federal Government Shutdown Employee Assistance Loan Fund (Federal Shutdown Paycheck Protection Act)
Co-Sponsor
2
2
Approved by the Governor - Chapter 2

SB0397 (HB1062)
General Provisions - Commemorative Days - Freedom of the Press Day
Co-Sponsor
2
2
In the Senate - Withdrawn by Sponsor

SB0403 /CH0359 (HB0427/CH0360)
Behavioral Health Administration – Outpatient Civil Commitment Pilot Program – Revisions
Co-Sponsor
2
2
Approved by the Governor - Chapter 359

SB0405 /CH0504 (HB0435/CH0503)
Health Insurance - Prescription Drugs - Formulary Changes
Co-Sponsor
2
2
Approved by the Governor - Chapter 504

SB0406 /CH0662 (HB0520/CH0661)
Prenatal and Infant Care Coordination – Grant Funding and Task Force
Co-Sponsor
2
2
Enacted under Article II, Section 17(c) of the Maryland Constitution - Chapter 662

SB0419 (HB0715)
Correctional Services - Prerelease Unit for Women - Requirement to Operate
Co-Sponsor
2
2
In the Senate - Hearing 2/21 at 12:00 p.m.

SB0430 (HB0696)
Maryland Health Care Commission - Authorized Prescribers - Reporting of Financial Gratuities or Incentives
Co-Sponsor
2
2
In the Senate - Withdrawn by Sponsor

SB0433 /CH0687 (HB0680/CH0686)
State Procurement – State Funded Construction Projects – Payment of Employee Health Care Expenses
Co-Sponsor
2
2
Enacted under Article II, Section 17(c) of the Maryland Constitution - Chapter 687

SB0436 /CH0472 (HB1003/CH0471)
Vehicle Laws - Rental Vehicles - Security
Co-Sponsor
2
2
Approved by the Governor - Chapter 472

SB0441 (HB0468)
Public Safety - Access to Firearms - Storage Requirements
Co-Sponsor
2
2
In the Senate - Hearing 2/21 at 12:00 p.m.

SB0448 /CH0754 (HB0298/CH0017)
Oysters - Tributary-Scale Sanctuaries - Protection and Restoration
Co-Sponsor
2
2
Enacted under Article II, Section 17(c) of the Maryland Constitution - Chapter 754

SB0473
Hate Crimes - Civil Remedy
Co-Sponsor
2
2
In the Senate - Unfavorable Report by Judicial Proceedings

SB0482 (HB0846)
Maryland Medical Assistance Program - Managed Care Organizations - Behavioral Health Services
Co-Sponsor
2
2
In the Senate - Withdrawn by Sponsor

SB0495 /CH0413 (HB0526)
Medical Laboratories - Laboratory Tests and Procedures - Advertising
Co-Sponsor
2
2
Approved by the Governor - Chapter 413

SB0512 /CH0522 (HB1318)
Government Shutdowns - Employees - Protections
Co-Sponsor
2
2
Approved by the Governor - Chapter 522

SB0516 /CH0757 (HB1158)
Clean Energy Jobs
Co-Sponsor
2
2
Enacted under Article II, Section 17(c) of the Maryland Constitution - Chapter 757

SB0518 (HB1107)
Discrimination in Employment - Pregnancy and Childbirth
Co-Sponsor
2
2
In the Senate - Hearing 2/28 at 12:00 p.m.

SB0520 /CH0462 (HB0683/CH0461)
Electricity - Community Solar Energy Generating Systems Pilot Program - Extension
Co-Sponsor
2
2
Approved by the Governor - Chapter 462

SB0521 /CH0035
Veteran Suicide Prevention - Comprehensive Action Plan
Co-Sponsor
2
2
Approved by the Governor - Chapter 35

SB0522 /CH0411 (HB0571/CH0410)
Virginia I. Jones Alzheimer's Disease and Related Disorders Council - Revisions
Co-Sponsor
2
2
Approved by the Governor - Chapter 411

SB0532 /CH0234 (HB0529)
Insurance - Formation of Domestic Insurers - Number of Directors
Co-Sponsor
2
2
Approved by the Governor - Chapter 234

SB0537 (HB0262)
Higher Education - Tuition Rates - Exemptions
Co-Sponsor
2
2
Vetoed by the Governor (Policy)

SB0556 (HB0057)
State Government - Legislative and Executive Branches - Workplace Bullying
Co-Sponsor
2
2
In the Senate - Withdrawn by Sponsor

SB0642 (HB0923/CH0705)
Task Force to Study Transportation Access
Co-Sponsor
2
2
In the House - First Reading House Rules and Executive Nominations

SB0678 /CH0407
State Government - Notarial Acts and Notaries Public
Co-Sponsor
2
2
Approved by the Governor - Chapter 407

SB0699 /CH0414 (HB0832)
Maryland Medical Assistance Program - Home- and Community-Based Waiver Services - Prohibition on Denial
Co-Sponsor
2
2
Approved by the Governor - Chapter 414

SB0700 (HB1009)
Home- and Community-Based Services Waivers - Alterations (Laurie's Law)
Co-Sponsor
2
2
In the Senate - Motion to refer to Budget and Taxation (Senator King) Adopted

SB0719 /CH0345 (HB0533/CH0346)
University System of Maryland - Board of Regents - Transparency and Oversight
Co-Sponsor
2
2
Approved by the Governor - Chapter 345

SB0727 /CH0219 (HB1293)
Health – Professional and Volunteer Firefighter Innovative Cancer Screening Technologies Program
Co-Sponsor
2
2
Approved by the Governor - Chapter 219

SB0737 (HB0786)
Public Safety – Rifles and Shotguns – Sales, Rentals, Transfers, and Loans
Co-Sponsor
2
2
In the House - Rereferred to Judiciary

SB0802 /CH0424 (HB0814/CH0423)
Maryland Easy Enrollment Health Insurance Program
Co-Sponsor
2
2
Approved by the Governor - Chapter 424

SB0868 /CH0417 (HB0697/CH0418)
Health Insurance – Consumer Protections and Maryland Health Insurance Coverage Protection Commission
Co-Sponsor
2
2
Approved by the Governor - Chapter 417

SB0870 /CH0432 (HB0810)
Income Tax - Child and Dependent Care Tax Credit - Alterations
Co-Sponsor
2
2
Approved by the Governor - Chapter 432

SB0878 (HB1070)
Video Lottery Terminals - Racetrack Facility Renewal Account - Allocation of Funds
Co-Sponsor
2
2
In the House - Hearing 3/27 at 1:00 p.m.

SB0879 /CH0313
Primary and Secondary Education - Black History Month - Harriet Tubman and Frederick Douglass
Co-Sponsor
2
2
Approved by the Governor - Chapter 313

SB0882 (HB0740)
Criminal Law – Firearms – Computer–Aided Fabrication and Serial Number (3–D Printed Firearms and Ghost Guns)
Co-Sponsor
2
2
In the Senate - Hearing 2/27 at 12:00 p.m.

SB0895 (HB1169/CH0396)
Business Regulation - Tobacco Products and Electronic Smoking Devices - Revisions
Co-Sponsor
2
2
In the House - First Reading Economic Matters and Health and Government Operations

SB0933 (HB1248)
Criminal Procedure - Sexual Assault Evidence Kits - Privacy and Reimbursement
Co-Sponsor
2
2
In the Senate - Hearing 3/12 at 9:30 a.m.

SB0946 /CH0767 (HB1120)
State Prescription Drug Benefits - Retiree Benefits - Revisions
Co-Sponsor
2
2
Enacted under Article II, Section 17(c) of the Maryland Constitution - Chapter 767

SB0993 (HB0783)
Task Force to Study Behavioral and Mental Health in Maryland
Co-Sponsor
2
2
In the Senate - Hearing 3/20 at 1:00 p.m.

SB1036 (HB0921)
Environment - Conowingo Dam - Water Quality Certification
Co-Sponsor
2
2
In the Senate - First Reading Senate Rules

SJ0004 (HJ0008)
Conowingo Dam - Pollution Cleanup - Costs
Co-Sponsor
2
2
In the Senate - First Reading Senate Rules

SB0485 (HB0593)
Maryland Collection Agency Licensing Act - Definitions and Legislative Intent
By Request - Other
6
2
In the Senate - Unfavorable Report by Finance
Denotes enacted legislation
Legislative Bond Initiatives
Project Name

Status

Introduced

House Sponsors

Senate Sponsors

County

Anne Arundel

Amount Requested

$250,000

House Initiative

Senate Initiative

Other Funding

Total Funding

$0
Project Name

Status

Introduced

House Sponsors

Senate Sponsors

County

Anne Arundel

Amount Requested

$150,000

House Initiative

Senate Initiative

Other Funding

$150,000

Total Funding

$150,000
Project Name

Status

Introduced

House Sponsors

Senate Sponsors

County

Anne Arundel

Amount Requested

$250,000

House Initiative

Senate Initiative

Other Funding

$500,000

Total Funding

$500,000
Project Name

Status

Introduced

House Sponsors

Senate Sponsors

County

Anne Arundel

Amount Requested

$200,000

House Initiative

$50,000

Senate Initiative

$50,000

Other Funding

Total Funding

$100,000
Project Name

Status

Introduced

House Sponsors

Senate Sponsors

County

Anne Arundel

Amount Requested

$500,000

House Initiative

Senate Initiative

Other Funding

$500,000

Total Funding

$500,000
Project Name

Status

Introduced

House Sponsors

Senate Sponsors

County

Anne Arundel

Amount Requested

$200,000

House Initiative

Senate Initiative

$118,000

Other Funding

$82,000

Total Funding

$200,000
Project Name

Status

Introduced

House Sponsors

Senate Sponsors

County

Anne Arundel

Amount Requested

$375,000

House Initiative

Senate Initiative

Other Funding

Total Funding

$0
| Project Name | Status | House Sponsors | Senate Sponsors | County | Amount Requested | House Initiative | Senate Initiative | Other Funding | Total Funding |
| --- | --- | --- | --- | --- | --- | --- | --- | --- | --- |
| Andover Park | Introduced | | | Anne Arundel | $250,000 | | | | $0 |
| Brooklyn Park Middle School Outdoor Recreation Improvements | Introduced | | | Anne Arundel | $250,000 | | | | $0 |
| Chesapeake Arts Center | Introduced | | | Anne Arundel | $150,000 | | | $150,000 | $150,000 |
| Glen Burnie High School Stadium | Introduced | | | Anne Arundel | $250,000 | | | $500,000 | $500,000 |
| Maryland City Athletic Complex Lighting Upgrade | Introduced | | | Anne Arundel | $200,000 | $50,000 | $50,000 | | $100,000 |
| National Cryptologic Museum and Cyber Center for Education and Innovation | Introduced | | | Anne Arundel | $500,000 | | | $500,000 | $500,000 |
| North County High School Field House | Introduced | | | Anne Arundel | $200,000 | | $118,000 | $82,000 | $200,000 |
| Severn Danza Park | Introduced | | | Anne Arundel | $375,000 | | | | $0 |
| YWCA Domestic Violence and Trafficking Shelters | Introduced | | | Anne Arundel | $250,000 | | | | $0 |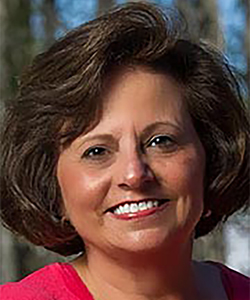 Tenure

First elected to the Maryland Senate in 2018. Member of the Senate since January 9, 2019. Member of the Maryland House of Delegates 2007-2019.
Current Assignments

2019 Finance Committee

2019 Health and Long-Term Care Subcommittee of the Finance Committee

2019 Vice Chair, Executive Nominations Committee

2019 Spending Affordability Committee

2019 Joint Committee on Gaming Oversight

2019 Joint Committee on Management of Public Funds

2019 Women Legislators of Maryland

2019 Maryland Veterans Caucus
Public Service

Chesapeake Bay Trust Board of Trustees, 2019-; Advisory Council on the Impact of Regulations on Small Business, 2019-; Anne Arundel County Gun Prevention Task Force, 2019-.
Biographical Information

Born, Maryland, July 21, 1951; Archbishop Spalding High School, Severn, MD; Anne Arundel Community College, A.A., Business, 1977; Towson University, B.S., Business Administration, magna cum laude, 1994 (Beta Gamma Sigma Honor Society); President, Beidle Insurance Agency, 1979-; Managing Partner, Glen Oak Professional Center, LLC., 1999-; County Council, Anne Arundel County, Councilmanic District 1, 1998-2006; Maryland House of Delegates, 2007-2019; Married; three children.
Last Updated: 10/25/2019 10:29 AM