Senator Mary-Dulany James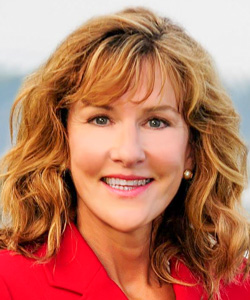 District

34

County

Harford

Committee Assignment(s)

Executive Nominations Committee
Judicial Proceedings Committee


Annapolis Info

103 James Senate Office Building
11 Bladen Street
Annapolis, MD 21401
Phone 410-841-3158 | 301-858-3158
Toll-free in MD 1-800-492-7122 ext. 3158

Interim Info

103 James Senate Office Building
11 Bladen Street
Annapolis, MD 21401
Phone 410-841-3158 | 301-858-3158

Contact

Party

Democrat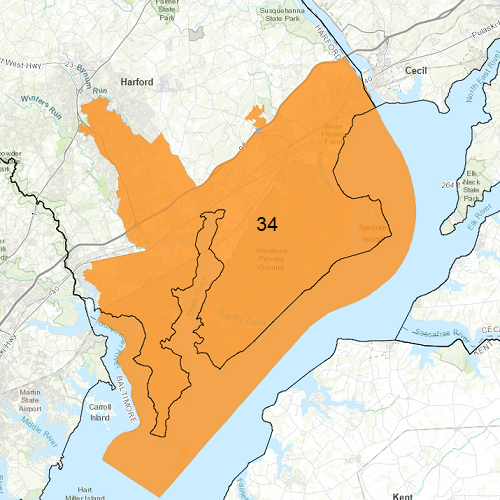 Legislation
Sponsorship Type Sort
Chamber Sort
1
2

Bill/Chapter (Cross/Chapter)

Title

Child Abuse and Neglect - Reports and Records - Disclosure

Sponsorship Type

Primary

1
2

Bill/Chapter (Cross/Chapter)

Title

Criminal Law - Child Pornography - Prohibitions

Sponsorship Type

Primary

1
2

Bill/Chapter (Cross/Chapter)

Title

Real Property - Recordation - Procedures

Sponsorship Type

Primary

1
2
2
2
2
2
2
2
2
2
2
2

Bill/Chapter (Cross/Chapter)

Title

Public High Schools – Financial Literacy – Curriculum, Graduation Requirement, and Professional Development

Sponsorship Type

Co-Sponsor

2
2
2
2
2
2
2
2
2
2
2
2
2
2
2
2
2
2
2
2
2
2
2
2
2
2
3
2
3
2
3
2
3
2
3
2
Bill/Chapter
(Cross/Chapter)
Title
Sponsorship Type
Sponsorship Type Sort
Chamber Sort
Current Status
Org Committees & Hearings
Opp Committees & Hearings
SB0535 /CH0212 (HB0608/CH0211)
Human Relations - Housing Discrimination - Service Dogs
Primary
1
2
Approved by the Governor - Chapter 212

SB0631
Child Abuse and Neglect - Reports and Records - Disclosure
Primary
1
2
In the House - Hearing 4/05 at 1:00 p.m.

SB0899
Criminal Law - Child Pornography - Prohibitions
Primary
1
2
In the Senate - Hearing 3/23 at 1:00 p.m.

SB0971
Real Property - Recordation - Procedures
Primary
1
2
In the House - Special Order until later this session (Delegate Barve) Adopted

SB0090 /CH0413 (HB0037/CH0414)
Commercial Law - Consumer Protection - Telephone Solicitation (Stop the Spam Calls Act of 2023)
Co-Sponsor
2
2
Approved by the Governor - Chapter 413

SB0148 /CH0626 (HB0186/CH0625)
Victim Services Programs - Supplementing Federal Funding and Support (Victim Services Stabilization Act)
Co-Sponsor
2
2
Approved by the Governor - Chapter 626

SB0185 /CH0624 (HB0003/CH0623)
Maryland State Police Gun Center - Firearms Surrendered Under Final Protective Orders
Co-Sponsor
2
2
Approved by the Governor - Chapter 624

SB0190 (HB0044)
Correctional Services - Pregnant Incarcerated Individuals - Substance Use Disorder Assessment and Treatment
Co-Sponsor
2
2
In the Senate - Hearing 2/08 at 1:00 p.m.

SB0211 /CH0711 (HB0193/CH0710)
Probation Before Judgment – Probation Agreements
Co-Sponsor
2
2
Approved by the Governor - Chapter 711

SB0238
Public High Schools – Financial Literacy – Curriculum, Graduation Requirement, and Professional Development
Co-Sponsor
2
2
In the Senate - Hearing 2/08 at 1:00 p.m.

SB0252 (HB0360)
Reckless and Negligent Driving - Penalties (Sherry's and Christian's Law)
Co-Sponsor
2
2
In the House - Hearing 3/29 at 1:00 p.m.

SB0269 /CH0167 (HB0192/CH0166)
Currency - Campaign Finance Prohibitions - Disclosures by Financial Institutions
Co-Sponsor
2
2
Approved by the Governor - Chapter 167

SB0280 /CH0658 (HB0292/CH0659)
Child Care Providers - Registration and Licensing - Exemptions
Co-Sponsor
2
2
Approved by the Governor - Chapter 658

SB0289 /CH0733 (HB0372/CH0734)
Higher Education - Veterans of the Afghanistan and Iraq Conflicts Scholarship - Altering Name of Scholarship
Co-Sponsor
2
2
Approved by the Governor - Chapter 733

SB0327 /CH0543 (HB0983/CH0544)
Hunting, Wildlife Conservation, and Outdoor Recreation - Funding, Promotion, Management, Licenses, Permits, and Stamps
Co-Sponsor
2
2
Approved by the Governor - Chapter 543

SB0379 /CH0152 (HB0535/CH0151)
Election Law - Ballot Issuance, Processing, and Reporting Procedures and 2024 Primary Date
Co-Sponsor
2
2
Approved by the Governor - Chapter 152

SB0470 /CH0546 (HB0631)
Natural Resources - Land Conservation - Establishment of Goals and Programs (Maryland the Beautiful Act)
Co-Sponsor
2
2
Approved by the Governor - Chapter 546

SB0478 /CH0012 (HB0339/CH0011)
Maryland Lynching Truth and Reconciliation Commission - Reporting and Sunset Extension
Co-Sponsor
2
2
Approved by the Governor - Chapter 12

SB0798 /CH0244 (HB0705/CH0245)
Declaration of Rights - Right to Reproductive Freedom
Co-Sponsor
2
2
Approved by the Governor, assigned a chapter number, enactment subject to constitutional referendum - Chapter 244

SB0837 (HB1241)
Education – Curriculum – Study of the Holocaust (Educate to Stop the Hate Act)
Co-Sponsor
2
2
In the Senate - Hearing 2/22 at 1:00 p.m.

SB0867 (HB0652)
Vehicle Laws – Special and Commemorative Registration Plate – Maryland Heroes
Co-Sponsor
2
2
In the House - First Reading Environment and Transportation

SB0974 /CH0106 (HB1301)
State-Owned Nursing Homes - Deficiencies, Citations, and Fines - Contractor Reporting Requirements
Co-Sponsor
2
2
Approved by the Governor - Chapter 106

SB0547 (HB0551/CH0440)
Office of Statewide Broadband - Study of Broadband Expansion Incentives
By Request - Administration
3
2
In the House - First Reading House Rules and Executive Nominations

SB0549 /CH0431 (HB0552/CH0430)
Economic Development – Build Our Future Grant Pilot Program and Fund (Innovation Economy Infrastructure Act of 2023)
By Request - Administration
3
2
Approved by the Governor - Chapter 431

SB0553 /CH0614 (HB0554/CH0613)
Income Tax - Subtraction Modification for Military Retirement Income (Keep Our Heroes Home Act)
By Request - Administration
3
2
Approved by the Governor - Chapter 614

SB0554 /CH0612 (HB0553)
Maryland National Guard - Tricare Premium Reimbursement Program - Establishment (Health Care for Heroes Act of 2023)
By Request - Administration
3
2
Approved by the Governor - Chapter 612

SB0893 (HB1219/CH0627)
Maryland Educator Shortage Act of 2023
By Request - Administration
3
2
In the Senate - Hearing 3/07 at 1:30 p.m. (Education, Energy, and the Environment)
Denotes enacted legislation
Legislative Bond Initiatives
Project Name

Status

Introduced

House Sponsors

Senate Sponsors

County

Harford

Amount Requested

$500,000

Senate Initiative

$100,000

House Initiative

Other Funding

Total Funding

$100,000
Project Name

Status

Introduced in Senate

House Sponsors

Senate Sponsors

County

Harford

Amount Requested

$600,000

Senate Initiative

House Initiative

Other Funding

Total Funding

$0
Project Name

Status

Introduced in Senate

House Sponsors

Senate Sponsors

County

Harford

Amount Requested

$600,000

Senate Initiative

House Initiative

Other Funding

Total Funding

$0
Project Name

Status

Introduced

House Sponsors

Senate Sponsors

County

Harford

Amount Requested

$250,000

Senate Initiative

$50,000

House Initiative

Other Funding

Total Funding

$50,000
Project Name

Status

Introduced

House Sponsors

Senate Sponsors

County

Harford

Amount Requested

$500,000

Senate Initiative

$100,000

House Initiative

Other Funding

$200,000

Total Funding

$300,000
Project Name

Status

Introduced

House Sponsors

Senate Sponsors

County

Harford

Amount Requested

$500,000

Senate Initiative

House Initiative

$250,000

Other Funding

$250,000

Total Funding

$500,000
Project Name

Status

Introduced

House Sponsors

Senate Sponsors

County

Harford

Amount Requested

$100,000

Senate Initiative

House Initiative

$100,000

Other Funding

Total Funding

$100,000
| Project Name | Status | House Sponsors | Senate Sponsors | County | Amount Requested | Senate Initiative | House Initiative | Other Funding | Total Funding |
| --- | --- | --- | --- | --- | --- | --- | --- | --- | --- |
| American Legion Post 47 Floating Pier Replacement | Introduced | | | Harford | $500,000 | $100,000 | | | $100,000 |
| Ashley Addiction Infrastructure | Introduced in Senate | | | Harford | $600,000 | | | | $0 |
| Ashley Addiction Namvary House | Introduced in Senate | | | Harford | $600,000 | | | | $0 |
| EPIC HOPE Expansion | Introduced | | | Harford | $250,000 | $50,000 | | | $50,000 |
| Harmers Town Art Center | Introduced | | | Harford | $500,000 | $100,000 | | $200,000 | $300,000 |
| Havre de Grace STAR - Sports Theatre Arts Recreation - Centre | Introduced | | | Harford | $500,000 | | $250,000 | $250,000 | $500,000 |
| The Arc Northern Chesapeake Region Renovations | Introduced | | | Harford | $100,000 | | $100,000 | | $100,000 |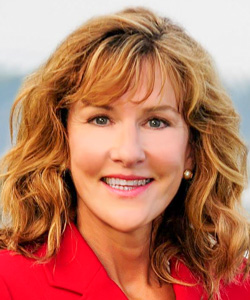 Tenure

Elected to the Maryland Senate in November 2022. Member of the Senate since January 11, 2023. Member of the Maryland House of Delegates, 1999 to 2015 representing District 34A.
Current Assignments

2023 Judicial Proceedings

2023 Executive Nominations Committee

2023 Joint Committee on the Management of Public Funds
Memberships

American, Federal, Maryland State, Baltimore County, Harford County and Women's Bar Associations; Maryland Military Installation Council, 2019-; Community Foundation of Harford County, Board of Directors (Treasurer; 2020-present), 2016-.
Biographical Information

Born in Baltimore, Maryland; Attended Havre de Grace High School; University of Maryland, College Park, B.S., Psychology, with honors, 1981; University of Maryland School of Law, with honors; Law Clerk to Judge Edward S. Northrop, U.S. District Court, District of Maryland, 1986-87; Admitted to Maryland Bar, 1986; Associate, Whiteford, Taylor & Preston, 1987-1989; Attorney, Partner, Venable, Baetjer and Howard, 1997-99 (Associate, 1989-97); Partner, Litigation Division, Hodes, Ulman, Pessin & Katz, 1999-2002; Member, Maryland House of Delegates 1998-2015; Principal, Law Offices of Mary-Dunlany James, 2002-2011; Founding Partner, James & Zink, 2011-present; Sole Practitioner, Law Firm of Mary-Dulany James, 2019-present; Married; three children.
Last Updated: 5/22/2023 12:01 PM