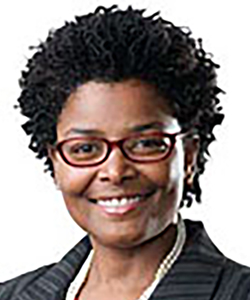 District

43

County

Baltimore City

Committee Assignment(s)

Education, Health, and Environmental Affairs Committee


Annapolis Info

102 James Senate Office Building
11 Bladen Street
Annapolis, MD 21401
Phone 410-841-3145 | 301-858-3145
Toll-free in MD 1-800-492-7122 ext. 3145
Fax 410-841-3135 | 301-858-3135

Interim Info

102 James Senate Office Building
11 Bladen Street
Annapolis, MD 21401
Phone 410-841-3145 | 410-841-3145
Fax 410-841-3135 | 301-858-3135

Contact

Party

Democrat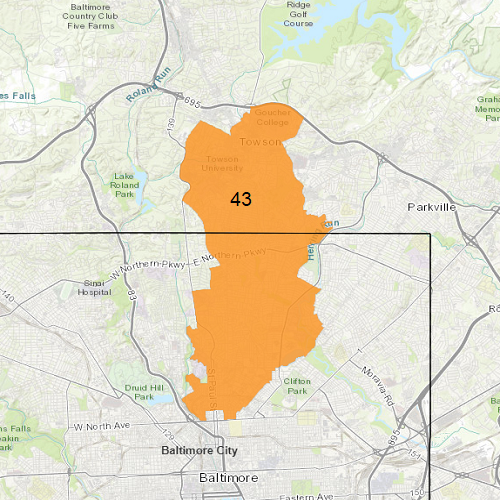 Legislation
Sponsorship Type Sort
Chamber Sort
1
2
1
2
1
2
1
2
1
2
1
2
1
2
1
2
1
2
1
2
1
2
1
2
1
2

Bill/Chapter (Cross/Chapter)

Title

Residential Electricity and Gas Supply Billing Information - Reports

Sponsorship Type

Primary

1
2
1
2
1
2
1
2
1
2
1
2
1
2
1
2
2
2
2
2
2
2
2
2

Bill/Chapter (Cross/Chapter)

Title

Criminal Procedure - Police Officers - Duty to Report Misconduct (Maryland Police Accountability Act)

Sponsorship Type

Co-Sponsor

2
2
2
2
2
2
2
2
2
2
2
2

Bill/Chapter (Cross/Chapter)

Title

Corporate Tax Fairness Act of 2021

Sponsorship Type

Co-Sponsor

2
2

Bill/Chapter (Cross/Chapter)

Title

State Personnel – Collective Bargaining

Sponsorship Type

Co-Sponsor

2
2
2
2

Bill/Chapter (Cross/Chapter)

Title

Criminal Procedure - Life Without Parole - Imposition

Sponsorship Type

Co-Sponsor

2
2
2
2
2
2
2
2

Bill/Chapter (Cross/Chapter)

Title

Cannabis – Legalization and Regulation

Sponsorship Type

Co-Sponsor

2
2

Bill/Chapter (Cross/Chapter)

Title

Comprehensive Conservation Finance Act

Sponsorship Type

Co-Sponsor

2
2
2
2
2
2
2
2
3
2
6
2
Bill/Chapter
(Cross/Chapter)
Title
Sponsorship Type
Sponsorship Type Sort
Chamber Sort
Current Status
Org Committees & Hearings
Opp Committees & Hearings
SB0031 /CH0637 (HB0397/CH0636)
Electricity and Gas - Energy Suppliers - Supply Offers
Primary
1
2
Enacted under Article II, Section 17(c) of the Maryland Constitution - Chapter 637

SB0052 /CH0750 (HB0078/CH0749)
Public Health – Maryland Commission on Health Equity (The Shirley Nathan–Pulliam Health Equity Act of 2021)
Primary
1
2
Enacted under Article II, Section 17(c) of the Maryland Constitution - Chapter 750
SB0074 (HB0088)
Maryland Police Accountability Act of 2021 - Employee Assistance Programs and Early Intervention Programs
Primary
1
2
In the House - Third Reading Passed with Amendments (134-0)

SB0155 /CH0257 (HB0216/CH0256)
Higher Education - Tuition Exemption for Foster Care Recipients and Homeless Youth - Alterations and Reports
Primary
1
2
Approved by the Governor - Chapter 257

SB0177 (HB0134)
Business Regulation - Flavored Tobacco Products - Prohibition
Primary
1
2
In the Senate - Hearing 1/28 at 1:00 p.m. (Finance)

SB0313 /CH0350 (HB0119/CH0349)
Maryland Department of Health - Public Health Outreach Programs - Cognitive Impairment, Alzheimer's Disease, and Other Types of Dementia
Primary
1
2
Approved by the Governor - Chapter 350

SB0437 (HB0359)
Maryland Longitudinal Data System - Student Data - Pregnant and Parenting Students
Primary
1
2
In the Senate - Hearing 2/25 at 11:00 a.m.

SB0438 /CH0346 (HB0401/CH0345)
Public Schools - Pregnant and Parenting Students - Policies and Reports
Primary
1
2
Approved by the Governor - Chapter 346

SB0469 /CH0772 (HB0598/CH0771)
Maryland Medical Assistance Program – Applied Behavior Analysis Services – Reimbursement
Primary
1
2
Enacted under Article II, Section 17(c) of the Maryland Constitution - Chapter 772

SB0470 (HB0439)
Institute for Innovation and Implementation - Pregnant, Expecting, and Parenting Students - Data Collection and Report
Primary
1
2
In the Senate - Hearing 2/25 at 11:00 a.m.

SB0471 (HB0763)
Task Force to Study Crime Classification and Penalties - Alterations
Primary
1
2
In the House - First Reading Judiciary

SB0472 /CH0667 (HB0506)
Baltimore City – Alcoholic Beverages Districts – Legislative Districting Plan References
Primary
1
2
Enacted under Article II, Section 17(c) of the Maryland Constitution - Chapter 667

SB0473 /CH0574 (HB0056/CH0573)
Labor and Employment - Leave With Pay - Bereavement Leave
Primary
1
2
Enacted under Article II, Section 17(c) of the Maryland Constitution - Chapter 574

SB0595
Residential Electricity and Gas Supply Billing Information - Reports
Primary
1
2
In the Senate - Hearing 2/23 at 1:00 p.m.

SB0596 /CH0659 (HB0206/CH0660)
Election Law - Early Voting Centers - Hours of Operation
Primary
1
2
Enacted under Article II, Section 17(c) of the Maryland Constitution - Chapter 659

SB0597 /CH0782 (HB0811/CH0781)
State Board of Social Work Examiners - Revisions
Primary
1
2
Enacted under Article II, Section 17(c) of the Maryland Constitution - Chapter 782

SB0765 (HB0650)
Minority Business Enterprises – Sexual and Gender Minorities (Imari's Business Pride Act)
Primary
1
2
In the Senate - Hearing 3/04 at 1:00 p.m.

SB0766 (HB1249)
State Board of Elections and Local Boards of Elections - Membership and Staff
Primary
1
2
In the Senate - Hearing 3/03 at 1:30 p.m.

SB0767 /CH0580 (HB0891/CH0579)
Higher Education - Hunger-Free Campus Grant Program - Established
Primary
1
2
Enacted under Article II, Section 17(c) of the Maryland Constitution - Chapter 580

SB0768 (HB1088)
Nondiscrimination and LGBTQ+ Individuals
Primary
1
2
In the Senate - Hearing 3/09 at 1:00 p.m.

SB0923 /CH0470
Maryland Medical Assistance Program - Eligibility
Primary
1
2
Enacted under Article II, Section 17(c) of the Maryland Constitution - Chapter 470

SB0001 /CH0042 (HB0001/CH0041)
Historically Black Colleges and Universities - Funding
Co-Sponsor
2
2
Approved by the Governor - Chapter 42

SB0003 /CH0071 (HB0123/CH0070)
Preserve Telehealth Access Act of 2021
Co-Sponsor
2
2
Approved by the Governor - Chapter 71

SB0005 /CH0745 (HB0028/CH0744)
Public Health - Implicit Bias Training and the Office of Minority Health and Health Disparities
Co-Sponsor
2
2
Enacted under Article II, Section 17(c) of the Maryland Constitution - Chapter 745

SB0066 /CH0074 (HB0097)
Department of Housing and Community Development - Office of Statewide Broadband - Established (Digital Connectivity Act of 2021)
Co-Sponsor
2
2
Approved by the Governor - Chapter 74

SB0166
Criminal Procedure - Police Officers - Duty to Report Misconduct (Maryland Police Accountability Act)
Co-Sponsor
2
2
In the Senate - Hearing 1/21 at 11:00 a.m.

SB0172 /CH0741 (HB0463/CH0742)
Maryland Health Equity Resource Act
Co-Sponsor
2
2
Enacted under Article II, Section 17(c) of the Maryland Constitution - Chapter 741

SB0200 (HB0293/CH0684)
Natural Resources - Organized Killing Contests - Restriction
Co-Sponsor
2
2
In the House - Special Order until later this session (Delegate Kipke) Adopted

SB0414 (HB0583)
Climate Solutions Now Act of 2021
Co-Sponsor
2
2
In the House - Conference Committee Appointed

SB0477 /CH0402 (HB0436/CH0401)
Enoch Pratt Free Library - Operating Hours and Funding
Co-Sponsor
2
2
Enacted under Article II, Section 17(c) of the Maryland Constitution - Chapter 402

SB0486 (HB0581/CH0736)
Labor and Employment - Employment Standards During an Emergency (Maryland Essential Workers' Protection Act)
Co-Sponsor
2
2
In the Senate - Hearing 2/11 at 1:00 p.m.

SB0511
Corporate Tax Fairness Act of 2021
Co-Sponsor
2
2
In the Senate - Hearing 2/03 at 1:00 p.m.

SB0521
State Personnel – Collective Bargaining
Co-Sponsor
2
2
In the Senate - Hearing 2/18 at 1:00 p.m.

SB0526 (HB1268/CH0213)
Legal Education Success Collaborative - Established
Co-Sponsor
2
2
Vetoed by the Governor (Duplicative)

SB0531
Criminal Procedure - Life Without Parole - Imposition
Co-Sponsor
2
2
In the Senate - Hearing 2/16 at 1:00 p.m.

SB0593 /CH0718 (HB0158/CH0717)
Property Tax - Homeowners' Property Tax Credit - Calculation and Refunds
Co-Sponsor
2
2
Enacted under Article II, Section 17(c) of the Maryland Constitution - Chapter 718

SB0673 /CH0320 (HB0269/CH0319)
Department of Agriculture - Urban Agriculture Grant Program
Co-Sponsor
2
2
Approved by the Governor - Chapter 320

SB0674 /CH0635 (HB1207/CH0634)
Environment - Commission on Environmental Justice and Sustainable Communities - Reform
Co-Sponsor
2
2
Enacted under Article II, Section 17(c) of the Maryland Constitution - Chapter 635

SB0708
Cannabis – Legalization and Regulation
Co-Sponsor
2
2
In the Senate - Hearing 3/04 at 1:00 p.m. (Finance)

SB0737
Comprehensive Conservation Finance Act
Co-Sponsor
2
2
In the House - Hearing 4/01 at 1:30 p.m. (Environment and Transportation) and Hearing canceled (Appropriations)

SB0746 (HB0894)
Education - Community Colleges - Collective Bargaining
Co-Sponsor
2
2
Vetoed by the Governor (Policy)

SB0777 /CH0495 (HB1349/CH0494)
Public Health - Maryland Prenatal and Infant Care Grant Program Fund
Co-Sponsor
2
2
Enacted under Article II, Section 17(c) of the Maryland Constitution - Chapter 495

SB0913 /CH0363 (HB0101/CH0362)
Human Services - Supplemental Nutrition Assistance Program - Heat and Eat Program and Study on Maryland Energy Assistance Program Eligibility
Co-Sponsor
2
2
Enacted under Article II, Section 17(c) of the Maryland Constitution - Chapter 363

SB0496 /CH0039 (HB0612)
Recovery for the Economy, Livelihoods, Industries, Entrepreneurs, and Families (RELIEF) Act
By Request - Administration
3
2
Approved by the Governor - Chapter 39

SB0764 /CH0584 (HB0877)
Workgroup on Adaptive Reuse of Vacant Commercial Spaces
By Request - Other
6
2
Enacted under Article II, Section 17(c) of the Maryland Constitution - Chapter 584
Denotes enacted legislation
Legislative Bond Initiatives
Project Name

Status

Introduced

House Sponsors

Senate Sponsors

County

Baltimore City

Amount Requested

$300,000

House Initiative

$300,000

Senate Initiative

Other Funding

Total Funding

$300,000
Project Name

Status

Introduced

House Sponsors

Senate Sponsors

County

Baltimore City

Amount Requested

$250,000

House Initiative

$250,000

Senate Initiative

Other Funding

$250,000

Total Funding

$500,000
Project Name

Status

Introduced

House Sponsors

Senate Sponsors

County

Baltimore City

Amount Requested

$250,000

House Initiative

Senate Initiative

Other Funding

$500,000

Total Funding

$500,000
Project Name

Status

Introduced

House Sponsors

Senate Sponsors

County

Baltimore City

Amount Requested

$350,000

House Initiative

Senate Initiative

$100,000

Other Funding

Total Funding

$100,000
Project Name

Status

Introduced

House Sponsors

Senate Sponsors

County

Baltimore City

Amount Requested

$250,000

House Initiative

Senate Initiative

$200,000

Other Funding

Total Funding

$200,000
Project Name

Status

Introduced

House Sponsors

Senate Sponsors

County

Baltimore City

Amount Requested

$250,000

House Initiative

$250,000

Senate Initiative

Other Funding

Total Funding

$250,000
Project Name

Woodbourne Center

Status

Withdrawn

House Sponsors

Senate Sponsors

County

Baltimore City

Amount Requested

$125,000

House Initiative

Senate Initiative

Other Funding

Total Funding

$0
Project Name

Status

Introduced

House Sponsors

Senate Sponsors

County

Baltimore City

Amount Requested

$100,000

House Initiative

Senate Initiative

Other Funding

$100,000

Total Funding

$100,000
| Project Name | Status | House Sponsors | Senate Sponsors | County | Amount Requested | House Initiative | Senate Initiative | Other Funding | Total Funding |
| --- | --- | --- | --- | --- | --- | --- | --- | --- | --- |
| BraveHeart Living | Introduced | | | Baltimore City | $300,000 | $300,000 | | | $300,000 |
| Central Baltimore Partnership | Introduced | | | Baltimore City | $250,000 | $250,000 | | $250,000 | $500,000 |
| Gilchrist Center Baltimore | Introduced | | | Baltimore City | $250,000 | | | $500,000 | $500,000 |
| Govans Ecumenical Development Corporation | Introduced | | | Baltimore City | $350,000 | | $100,000 | | $100,000 |
| The Compound | Introduced | | | Baltimore City | $250,000 | | $200,000 | | $200,000 |
| Venable Greenspace | Introduced | | | Baltimore City | $250,000 | $250,000 | | | $250,000 |
| Woodbourne Center | Withdrawn | | | Baltimore City | $125,000 | | | | $0 |
| Zeta Sigma Foundation Community Center | Introduced | | | Baltimore City | $100,000 | | | $100,000 | $100,000 |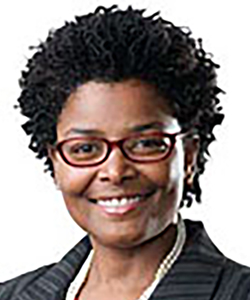 Tenure

First elected to the Maryland Senate in 2018. Member of the Senate since January 9, 2019. Member of the House of Delegates 2011-2019.
Current Assignments

2020 Education, Health, and Environmental Affairs Committee

2020 Education Subcommittee of the Education, Health, and Environmental Affairs Committee

2021 Alcohol Subcommittee of Education, Health, and Environmental Affairs Committee

2019 Senate Chair, Joint Committee on Children, Youth, and Families

2019 Senate Chair, Joint Committee on Ending Homelessness

2020 Joint Committee on the Chesapeake and Atlantic Coastal Bays Critical Areas

2021 Senate Vaccine Oversight Workgroup

2019 Maryland Legislative Latino Caucus, Associate Member

2019 Legislative Black Caucus of Maryland

2019 Women Legislators of Maryland
Past Senate Service

Judicial Proceedings Commmittee, 2019-2020; Chair, Task Force to Study Crime Classification and Penalties, 2019-2021.
Public Service

Workgroup on Adaptive Reuse of Vacant Commercial Spaces, 2021-; Maryland Commission on Health Equity, 2021-; 2020 Maryland Complete Count Committee, 2019-; Criminal Justice Information Advisory Board, 2019-; Reform on Tap Task Force, 2017; Maryland School for the Blind, Board of Directors, 2016-2019; Commission on Sustainability, Baltimore City, 2008-.
Biographical Information

Born, Philadelphia, Pennsylvania, May 20, 1962; Philadelphia High School for Girls; Antioch College, B. A. , Human Services, 1989; The Johns Hopkins University, M.A. 1992, Ph.D, Sociology, 1997; Assistant Professor, Lehigh University, 1995-2000; Fellow, University of Pennsylvania, 2000; Interim Director, Baltimore Neighborhood Indicators, 2005; Adjunct Faculty, Maryland Instiute College of Art, 2006-2008; Assistant Director, Urban Resources Initiative, 2006-2008; Associate Director, Great Parks, Clean Streams and Green Communities, Parks and People Foundation, 2008-; Maryland Public Policy Conflict Resolution Fellow, Center for Dispute Resolution, University of Maryland School of Law, 2013; Elder, First & Franklin Street Presbyterian Church, 2002-2005.
Last Updated: 7/9/2021 8:49 AM