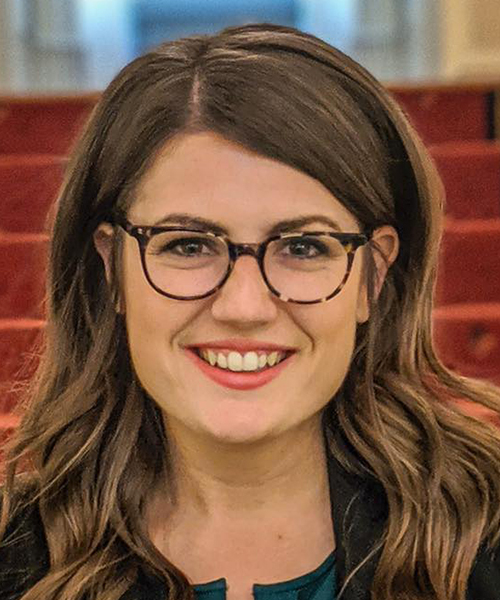 District

30

County

Anne Arundel

Committee Assignment(s)

Budget and Taxation Committee


Annapolis Info

104 James Senate Office Building
11 Bladen Street
Annapolis, MD 21401
Phone 410-841-3578 | 301-858-3578
Toll-free in MD 1-800-492-7122 ext. 3578
Fax 410-841-3156 | 301-858-3156

Interim Info

104 James Senate Office Building
11 Bladen Street
Annapolis, MD 21401
Phone 410-841-3578 | 301-858-3578
Fax 410-841-3156 | 301-858-3156

Contact

Party

Democrat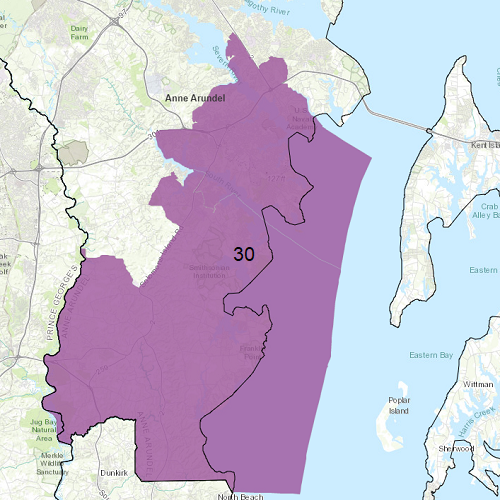 Legislation
Sponsorship Type Sort
Chamber Sort
1
2
1
2
1
2
1
2
1
2
1
2
1
2
1
2
1
2
1
2
1
2
1
2
1
2
1
2
1
2
1
2
1
2
1
2
1
2
1
2
1
2
1
2
1
2
2
2
2
2
2
2
2
2

Bill/Chapter (Cross/Chapter)

Title

Income Tax - Subtraction Modification - State Law Enforcement Officers

Sponsorship Type

Co-Sponsor

2
2
2
2
2
2
2
2
2
2
2
2
2
2
2
2
2
2
2
2
2
2
2
2

Bill/Chapter (Cross/Chapter)

Title

Public High Schools – Financial Literacy – Curriculum, Graduation Requirement, and Professional Development

Sponsorship Type

Co-Sponsor

2
2
2
2
2
2
2
2
2
2
2
2
2
2
2
2
2
2
2
2
2
2
2
2
2
2
2
2
2
2
2
2
2
2
2
2
2
2
2
2
2
2
2
2

Bill/Chapter (Cross/Chapter)

Title

Workgroup on the Maryland 529 Prepaid College Trust Program

Sponsorship Type

Co-Sponsor

2
2
2
2
2
2
2
2
2
2
2
2
2
2
2
2
2
2
2
2
2
2

Bill/Chapter (Cross/Chapter)

Title

Sales and Use Tax - Electricity for Agricultural Purposes - Exemption

Sponsorship Type

Co-Sponsor

2
2
2
2
2
2
2
2
2
2
2
2
2
2
2
2
2
2
2
2
2
2
2
2
2
2
2
2
2
2

Bill/Chapter (Cross/Chapter)

Title

Primary and Secondary Education – School Safety and Student Well–Being – Examination of Policies

Sponsorship Type

Co-Sponsor

2
2
2
2
2
2
2
2
3
2
3
2
3
2
3
2
3
2
3
2
3
2
3
2
6
2
Bill/Chapter
(Cross/Chapter)
Title
Sponsorship Type
Sponsorship Type Sort
Chamber Sort
Current Status
Org Committees & Hearings
Opp Committees & Hearings
SB0009 (HB0368)
State Personnel – Executive Branch Service Contracts – Policy, Certification, and Notification
Primary
1
2
In the Senate - Hearing 1/19 at 1:30 p.m.

SB0052 (HB0087)
Supplemental Nutrition Assistance Programs – Waiver – Diapers and Menstrual Hygiene Products
Primary
1
2
In the House - Hearing canceled

SB0141 /CH0550 (HB0180/CH0551)
Income Tax - Subtraction Modification for Adoption Expenses - Alterations
Primary
1
2
Approved by the Governor - Chapter 550

SB0142 /CH0751 (HB0428/CH0750)
University System of Maryland - Board of Regents - Student Member Grant
Primary
1
2
Approved by the Governor - Chapter 751

SB0167 /CH0548
Maryland State Arts Council - Funding
Primary
1
2
Approved by the Governor - Chapter 548

SB0225 (HB0499)
Environment - Publicly Owned Treatment Works - PFAS Monitoring
Primary
1
2
In the Senate - Withdrawn by Sponsor

SB0327 /CH0543 (HB0983/CH0544)
Hunting, Wildlife Conservation, and Outdoor Recreation - Funding, Promotion, Management, Licenses, Permits, and Stamps
Primary
1
2
Approved by the Governor - Chapter 543

SB0364 (HB0618)
Property Tax Credit – Dwellings of Public Safety Officers – Retired Personnel
Primary
1
2
In the Senate - Hearing 2/15 at 1:00 p.m.

SB0417 (HB0602)
Environment – State Wetlands – Shoreline Restoration
Primary
1
2
In the Senate - Hearing 2/15 at 1:00 p.m.

SB0418 (HB0592)
Property Tax - Agricultural Land and Improvements - Assessment
Primary
1
2
In the Senate - Hearing 2/22 at 1:00 p.m.

SB0424 /CH0201 (HB0261/CH0202)
Eligible Projects - Procurement of Construction Materials (Buy Clean Maryland Act)
Primary
1
2
Approved by the Governor - Chapter 201

SB0425 /CH0203 (HB0674/CH0204)
Maryland Historic Trust - Historic Preservation Loan Fund - Qualified Cooperating Nonprofit Organizations - Transfers
Primary
1
2
Approved by the Governor - Chapter 203

SB0454 /CH0200 (HB0601/CH0199)
State Police Retirement System, Law Enforcement Officers' Pension System, and Judges' Retirement System - Surviving Spouse Benefit - Same-Sex Spouses
Primary
1
2
Approved by the Governor - Chapter 200

SB0469 /CH0545
Task Force to Study Solar Incentives
Primary
1
2
Approved by the Governor - Chapter 545

SB0470 /CH0546 (HB0631)
Natural Resources - Land Conservation - Establishment of Goals and Programs (Maryland the Beautiful Act)
Primary
1
2
Approved by the Governor - Chapter 546

SB0471 /CH0547 (HB0607)
Sediment Control Plans, Discharge Permits for Stormwater Associated With Construction Activity, and Notice and Comment Requirements
Primary
1
2
Approved by the Governor - Chapter 547

SB0472 /CH0351 (HB0520/CH0352)
City of Annapolis - Alcoholic Beverages - Art Establishment
Primary
1
2
Approved by the Governor - Chapter 351

SB0508 (HB1067)
Hemp Farming Program - Consumable Hemp Products
Primary
1
2
In the House - Hearing canceled (Economic Matters)

SB0526 /CH0542 (HB0723/CH0541)
Natural Resources - Forest Preservation and Retention
Primary
1
2
Approved by the Governor - Chapter 542

SB0580 /CH0752 (HB0751/CH0753)
Public Safety - Officer and Community Wellness Training Grant Fund
Primary
1
2
Approved by the Governor - Chapter 752

SB0649 /CH0349 (HB0817/CH0350)
State Government - Regulation Procedures and the Maryland Register
Primary
1
2
Approved by the Governor - Chapter 349

SB0650 /CH0549 (HB0789)
Public Safety - State Disaster Recovery Fund
Primary
1
2
Approved by the Governor - Chapter 549

SB0791 (HB0883)
Primary and Secondary Education - Public School Employees - Job Duties
Primary
1
2
In the House - Hearing 3/29 at 1:00 p.m.

SB0003 /CH0260 (HB0271/CH0261)
9–8–8 Trust Fund – Funding
Co-Sponsor
2
2
Approved by the Governor - Chapter 260

SB0024 /CH0455 (HB0051)
Department of Transportation - Financing and Commission on Transportation Revenue and Infrastructure Needs (State and Federal Transportation Funding Act)
Co-Sponsor
2
2
Approved by the Governor - Chapter 455

SB0032 /CH0673
Property Tax - Exemption for Dwellings of Disabled Veterans - Application
Co-Sponsor
2
2
Approved by the Governor - Chapter 673

SB0061 /CH0559 (HB0599)
Property Tax Credit - Public Safety Officer
Co-Sponsor
2
2
Approved by the Governor - Chapter 559

SB0070
Income Tax - Subtraction Modification - State Law Enforcement Officers
Co-Sponsor
2
2
In the House - Hearing 3/23 at 1:00 p.m.

SB0090 /CH0413 (HB0037/CH0414)
Commercial Law - Consumer Protection - Telephone Solicitation (Stop the Spam Calls Act of 2023)
Co-Sponsor
2
2
Approved by the Governor - Chapter 413

SB0094 (HB1269)
Income Tax - Subtraction Modification - Public Safety Volunteers
Co-Sponsor
2
2
In the House - Hearing 3/23 at 1:00 p.m.

SB0139 /CH0400 (HB0298)
State Police Retirement System and Law Enforcement Officers' Pension System - Deferred Retirement Option Program - Alterations
Co-Sponsor
2
2
Approved by the Governor - Chapter 400

SB0148 /CH0626 (HB0186/CH0625)
Victim Services Programs - Supplementing Federal Funding and Support (Victim Services Stabilization Act)
Co-Sponsor
2
2
Approved by the Governor - Chapter 626

SB0162 /CH0564 (HB0204)
Maryland Aviation Commission - Duties, Composition, and Member Orientation
Co-Sponsor
2
2
Approved by the Governor - Chapter 564

SB0169 (HB0033)
Commercial Law – Consumer Protection – Biometric Data Privacy
Co-Sponsor
2
2
In the Senate - Hearing 2/08 at 1:00 p.m.

SB0174 /CH0017 (HB0237/CH0018)
Sales and Use Tax Exemption - Redevelopment Areas in Baltimore County - Sunset Extension
Co-Sponsor
2
2
Approved by the Governor - Chapter 17

SB0185 /CH0624 (HB0003/CH0623)
Maryland State Police Gun Center - Firearms Surrendered Under Final Protective Orders
Co-Sponsor
2
2
Approved by the Governor - Chapter 624

SB0205 /CH0159 (HB0276/CH0158)
Education - Libraries - Funding
Co-Sponsor
2
2
Approved by the Governor - Chapter 159

SB0217 (HB0472)
Transit - Commuter Bus Service - Procurement
Co-Sponsor
2
2
Vetoed by the Governor (Policy)

SB0222 /CH0465 (HB0284)
Environment - Statewide Recycling Needs Assessment and Producer Responsibility for Packaging Materials
Co-Sponsor
2
2
Approved by the Governor - Chapter 465

SB0238
Public High Schools – Financial Literacy – Curriculum, Graduation Requirement, and Professional Development
Co-Sponsor
2
2
In the Senate - Hearing 2/08 at 1:00 p.m.

SB0244 /CH0165 (HB0240/CH0164)
Correctional Officers' Retirement System – Special Death Benefits – Applicability
Co-Sponsor
2
2
Approved by the Governor - Chapter 165

SB0247 (HB0275)
State Personnel – Collective Bargaining – Faculty, Part–Time Faculty, and Graduate Assistants
Co-Sponsor
2
2
In the Senate - Hearing 2/16 at 1:00 p.m.

SB0260 (HB0255)
Maryland Paint Stewardship
Co-Sponsor
2
2
In the House - Rereferred to Environment and Transportation and Economic Matters

SB0280 /CH0658 (HB0292/CH0659)
Child Care Providers - Registration and Licensing - Exemptions
Co-Sponsor
2
2
Approved by the Governor - Chapter 658

SB0282 /CH0480 (HB0289/CH0479)
Maryland Forestry Education Fund - Establishment
Co-Sponsor
2
2
Approved by the Governor - Chapter 480

SB0289 /CH0733 (HB0372/CH0734)
Higher Education - Veterans of the Afghanistan and Iraq Conflicts Scholarship - Altering Name of Scholarship
Co-Sponsor
2
2
Approved by the Governor - Chapter 733

SB0292 /CH0686 (HB0297/CH0687)
Criminal Law - Victims of Child Sex Trafficking and Human Trafficking - Safe Harbor and Service Response
Co-Sponsor
2
2
Approved by the Governor - Chapter 686

SB0311 (HB0448/CH0648)
Nonpublic Education - Placements of Children With Disabilities - Teacher Salaries (Teacher Pay Parity Act)
Co-Sponsor
2
2
In the House - First Reading House Rules and Executive Nominations

SB0312 /CH0495 (HB0346/CH0496)
Tax Clinics for Low-Income Marylanders - Funding - Repeal of Sunset
Co-Sponsor
2
2
Approved by the Governor - Chapter 495

SB0336 (HB0478)
Waterway Incident Notification System (WINS) Workgroup
Co-Sponsor
2
2
In the House - First Reading Environment and Transportation

SB0346 /CH0269 (HB0260/CH0270)
Maryland Sign Language Interpreters Act
Co-Sponsor
2
2
Approved by the Governor - Chapter 269

SB0348 (HB0369)
Education - State Library Resource Center - Funding
Co-Sponsor
2
2
In the House - Hearing 3/22 at 1:00 p.m.

SB0350 /CH0731 (HB0495/CH0732)
Early Childhood Development - Child Care Scholarship Program - Alterations
Co-Sponsor
2
2
Approved by the Governor - Chapter 731

SB0359 (HB0390)
Community College Tuition and Residency Waivers - Funding
Co-Sponsor
2
2
In the House - Hearing 3/21 at 1:00 p.m.

SB0368 /CH0189 (HB0791/CH0188)
Law Enforcement Officers' Pension System - Membership - Emergency Medical Technicians
Co-Sponsor
2
2
Approved by the Governor - Chapter 189

SB0379 /CH0152 (HB0535/CH0151)
Election Law - Ballot Issuance, Processing, and Reporting Procedures and 2024 Primary Date
Co-Sponsor
2
2
Approved by the Governor - Chapter 152

SB0414 /CH0655 (HB0788)
Commission to Advance and Strengthen Fire Fighting and Emergency Medical Services Within Maryland
Co-Sponsor
2
2
Approved by the Governor - Chapter 655

SB0422 /CH0557 (HB0696/CH0556)
Natural Resources - Black Bass Conservation Fund - Establishment
Co-Sponsor
2
2
Approved by the Governor - Chapter 557

SB0426 /CH0735
University System of Maryland - Board of Regents - Quasi-Endowment Funds
Co-Sponsor
2
2
Approved by the Governor - Chapter 735

SB0452 /CH0434
Film Production Activity Income Tax Credit - Alterations and Maryland Entertainment Council
Co-Sponsor
2
2
Approved by the Governor - Chapter 434

SB0460 /CH0252 (HB0283/CH0253)
Maryland Medical Assistance Program – Gender–Affirming Treatment (Trans Health Equity Act)
Co-Sponsor
2
2
Approved by the Governor - Chapter 252

SB0475
Workgroup on the Maryland 529 Prepaid College Trust Program
Co-Sponsor
2
2
In the Senate - Hearing 2/22 at 1:00 p.m.

SB0482 (HB0488)
Janet L. Hoffman Loan Assistance Repayment Program - Mental Health Professionals in Public Schools
Co-Sponsor
2
2
In the House - Hearing 3/29 at 1:00 p.m. (Ways and Means) and Hearing canceled (Appropriations)

SB0493 /CH0342 (HB0675/CH0341)
Commission to Study Trauma Center Funding in Maryland
Co-Sponsor
2
2
Approved by the Governor - Chapter 342

SB0536 (HB0393)
State Government - Forms - Veterans' Benefits
Co-Sponsor
2
2
In the Senate - Withdrawn by Sponsor

SB0559 /CH0628 (HB0514)
Education - Maryland Meals for Achievement In-Classroom Breakfast Program - Annual Appropriation
Co-Sponsor
2
2
Approved by the Governor - Chapter 628

SB0584 /CH0383 (HB0703)
Public Health - Parkinson's Disease - Advisory Committee and Website
Co-Sponsor
2
2
Approved by the Governor - Chapter 383

SB0611 /CH0689 (HB0874/CH0690)
Office of the Attorney General - Environmental and Natural Resources Crimes Unit - Establishment
Co-Sponsor
2
2
Approved by the Governor - Chapter 689

SB0613 (HB0908/CH0652)
Electricity - Community Solar Energy Generating Systems Program and Property Taxes
Co-Sponsor
2
2
In the House - First Reading House Rules and Executive Nominations

SB0622 /CH0635 (HB1149/CH0636)
Medicaid Waiver Programs – Waitlist and Registry Reduction (End the Wait Act)
Co-Sponsor
2
2
Approved by the Governor - Chapter 635

SB0624 /CH0307 (HB1074/CH0306)
Income Tax - Automated External Defibrillator Tax Credit (Joe Sheya Act)
Co-Sponsor
2
2
Approved by the Governor - Chapter 307

SB0630 (HB0485)
Department of Transportation – Heads of Business Units – Appointment and Senate Confirmation
Co-Sponsor
2
2
In the Senate - First Reading Executive Nominations

SB0640
Sales and Use Tax - Electricity for Agricultural Purposes - Exemption
Co-Sponsor
2
2
In the House - Third Reading Passed with Amendments (138-0)

SB0643 (HB0838)
Housing - Community Development Program Act - Funding
Co-Sponsor
2
2
In the House - Hearing 4/04 at 1:30 p.m.

SB0695 /CH0126
State Retirement and Pension System - Military Service Credit
Co-Sponsor
2
2
Approved by the Governor - Chapter 126

SB0699 /CH0461 (HB0781/CH0462)
Maryland Technology Development Corporation - Equitech Growth Fund and Commission
Co-Sponsor
2
2
Approved by the Governor - Chapter 461

SB0735 (HB1234)
Workgroup to Study the Wages of Education Support Professionals
Co-Sponsor
2
2
In the House - Hearing 3/29 at 1:00 p.m. (Ways and Means)

SB0756 /CH0641 (HB1050)
Access to Counsel in Evictions - Funding
Co-Sponsor
2
2
Approved by the Governor - Chapter 641

SB0798 /CH0244 (HB0705/CH0245)
Declaration of Rights - Right to Reproductive Freedom
Co-Sponsor
2
2
Approved by the Governor, assigned a chapter number, enactment subject to constitutional referendum - Chapter 244

SB0837 (HB1241)
Education – Curriculum – Study of the Holocaust (Educate to Stop the Hate Act)
Co-Sponsor
2
2
In the Senate - Hearing 2/22 at 1:00 p.m.

SB0840 /CH0746 (HB1243)
Public Safety - Protecting Against Hate Crimes Grant Fund - Establishment
Co-Sponsor
2
2
Approved by the Governor - Chapter 746

SB0841 /CH0747 (HB1242)
Local School Systems - Student Field Trips - Funding
Co-Sponsor
2
2
Approved by the Governor - Chapter 747

SB0842 /CH0014 (HB1244/CH0013)
Maryland Holocaust Remembrance Day
Co-Sponsor
2
2
Approved by the Governor - Chapter 14

SB0845 (HB0933)
End–of–Life Option Act (The Honorable Elijah E. Cummings and the Honorable Shane E. Pendergrass Act)
Co-Sponsor
2
2
In the Senate - Hearing 3/07 at 1:00 p.m.

SB0866 (HB1257)
Special Vehicle Registration Plates - Chesapeake Bay Trust and Maryland Agricultural Education Foundation - Appropriation
Co-Sponsor
2
2
In the House - Hearing 3/30 at 1:00 p.m. (Environment and Transportation)

SB0867 (HB0652)
Vehicle Laws – Special and Commemorative Registration Plate – Maryland Heroes
Co-Sponsor
2
2
In the House - First Reading Environment and Transportation

SB0922 /CH0493 (HB1122)
Maryland Construction Education and Innovation Fund - Funding - Alteration
Co-Sponsor
2
2
Approved by the Governor - Chapter 493

SB0938
Primary and Secondary Education – School Safety and Student Well–Being – Examination of Policies
Co-Sponsor
2
2
In the Senate - Hearing 3/15 at 1:00 p.m.

SB0959 /CH0113 (HB1290)
Higher Education - Maryland 529 Program - Reform
Co-Sponsor
2
2
Approved by the Governor - Chapter 113

SB0968 /CH0478
Income Tax - Captive Real Estate Investment Trusts - Alterations
Co-Sponsor
2
2
Approved by the Governor - Chapter 478

SB0974 /CH0106 (HB1301)
State-Owned Nursing Homes - Deficiencies, Citations, and Fines - Contractor Reporting Requirements
Co-Sponsor
2
2
Approved by the Governor - Chapter 106

SB0547 (HB0551/CH0440)
Office of Statewide Broadband - Study of Broadband Expansion Incentives
By Request - Administration
3
2
In the House - First Reading House Rules and Executive Nominations

SB0548 (HB0550/CH0098)
Maryland Energy Administration - Energy Programs - Modifications (Clean Transportation and Energy Act)
By Request - Administration
3
2
In the Senate - Hearing 2/28 at 1:00 p.m. (Education, Energy, and the Environment)

SB0549 /CH0431 (HB0552/CH0430)
Economic Development – Build Our Future Grant Pilot Program and Fund (Innovation Economy Infrastructure Act of 2023)
By Request - Administration
3
2
Approved by the Governor - Chapter 431

SB0550 /CH0433 (HB0548/CH0432)
Financial Regulation - Maryland Community Investment Venture Fund - Establishment (Access to Banking Act)
By Request - Administration
3
2
Approved by the Governor - Chapter 433

SB0551 /CH0099 (HB0546)
Department of Service and Civic Innovation and Maryland Corps Program Service Year Option Pathways - Established (Serving Every Region Through Vocational Exploration Act of 2023)
By Request - Administration
3
2
Approved by the Governor - Chapter 99

SB0553 /CH0614 (HB0554/CH0613)
Income Tax - Subtraction Modification for Military Retirement Income (Keep Our Heroes Home Act)
By Request - Administration
3
2
Approved by the Governor - Chapter 614

SB0554 /CH0612 (HB0553)
Maryland National Guard - Tricare Premium Reimbursement Program - Establishment (Health Care for Heroes Act of 2023)
By Request - Administration
3
2
Approved by the Governor - Chapter 612

SB0893 (HB1219/CH0627)
Maryland Educator Shortage Act of 2023
By Request - Administration
3
2
In the Senate - Hearing 3/07 at 1:30 p.m. (Education, Energy, and the Environment)

SB0660 /CH0444 (HB0707/CH0443)
Office of the Comptroller – Taxpayer Advocate Division
By Request - Other
6
2
Approved by the Governor - Chapter 444
Denotes enacted legislation
Legislative Bond Initiatives
Project Name

Status

Introduced

House Sponsors

Senate Sponsors

County

Anne Arundel

Amount Requested

$300,000

Senate Initiative

House Initiative

Other Funding

Total Funding

$0
Project Name

Status

Introduced in Senate

House Sponsors

Senate Sponsors

County

Anne Arundel

Amount Requested

$56,000

Senate Initiative

House Initiative

Other Funding

$55,000

Total Funding

$55,000
Project Name

Status

Introduced

House Sponsors

Senate Sponsors

County

Anne Arundel

Amount Requested

$100,000

Senate Initiative

House Initiative

Other Funding

Total Funding

$0
Project Name

Status

Introduced

House Sponsors

Senate Sponsors

County

Anne Arundel

Amount Requested

$100,000

Senate Initiative

House Initiative

Other Funding

Total Funding

$0
Project Name

Status

Introduced in Senate

House Sponsors

Senate Sponsors

County

Anne Arundel

Amount Requested

$250,000

Senate Initiative

House Initiative

Other Funding

$250,000

Total Funding

$250,000
Project Name

Status

Introduced

House Sponsors

Senate Sponsors

County

Anne Arundel

Amount Requested

$50,000

Senate Initiative

House Initiative

Other Funding

Total Funding

$0
Project Name

Status

Introduced in Senate

House Sponsors

Senate Sponsors

County

Anne Arundel

Amount Requested

$30,000

Senate Initiative

House Initiative

$30,000

Other Funding

Total Funding

$30,000
Project Name

Status

Withdrawn

House Sponsors

Senate Sponsors

County

Anne Arundel

Amount Requested

$28,000

Senate Initiative

House Initiative

Other Funding

Total Funding

$0
Project Name

Status

Introduced

House Sponsors

Senate Sponsors

County

Anne Arundel

Amount Requested

$50,000

Senate Initiative

House Initiative

Other Funding

$75,000

Total Funding

$75,000
Project Name

Status

Introduced

House Sponsors

Senate Sponsors

County

Anne Arundel

Amount Requested

$2,000,000

Senate Initiative

House Initiative

Other Funding

$2,200,000

Total Funding

$2,200,000
Project Name

Status

Introduced

House Sponsors

Senate Sponsors

County

Anne Arundel

Amount Requested

$100,000

Senate Initiative

$100,000

House Initiative

Other Funding

Total Funding

$100,000
Project Name

Status

Introduced

House Sponsors

Senate Sponsors

County

Anne Arundel

Amount Requested

$1,000,000

Senate Initiative

House Initiative

$400,000

Other Funding

$600,000

Total Funding

$1,000,000
| Project Name | Status | House Sponsors | Senate Sponsors | County | Amount Requested | Senate Initiative | House Initiative | Other Funding | Total Funding |
| --- | --- | --- | --- | --- | --- | --- | --- | --- | --- |
| Ancient City Lodge - Phase 2 | Introduced | | | Anne Arundel | $300,000 | | | | $0 |
| Annapolis Dragon Boat Foundation | Introduced in Senate | | | Anne Arundel | $56,000 | | | $55,000 | $55,000 |
| Asbury UMC Historical Site Revitalization | Introduced | | | Anne Arundel | $100,000 | | | | $0 |
| Ballet Theatre of Maryland Black Box Theater | Introduced | | | Anne Arundel | $100,000 | | | | $0 |
| Chesapeake Bay Trust Green Campus | Introduced in Senate | | | Anne Arundel | $250,000 | | | $250,000 | $250,000 |
| Deale Elks Lodge | Introduced | | | Anne Arundel | $50,000 | | | | $0 |
| Eastport Veteran's Park | Introduced in Senate | | | Anne Arundel | $30,000 | | $30,000 | | $30,000 |
| Ingall's Beach Restoration | Withdrawn | | | Anne Arundel | $28,000 | | | | $0 |
| Peerless Rens Club Inc Community Space Restoration | Introduced | | | Anne Arundel | $50,000 | | | $75,000 | $75,000 |
| Southern HS Turf Field | Introduced | | | Anne Arundel | $2,000,000 | | | $2,200,000 | $2,200,000 |
| William Paca Garden Accessibility Construction | Introduced | | | Anne Arundel | $100,000 | $100,000 | | | $100,000 |
| Woodland Beach Vol Fire Dept | Introduced | | | Anne Arundel | $1,000,000 | | $400,000 | $600,000 | $1,000,000 |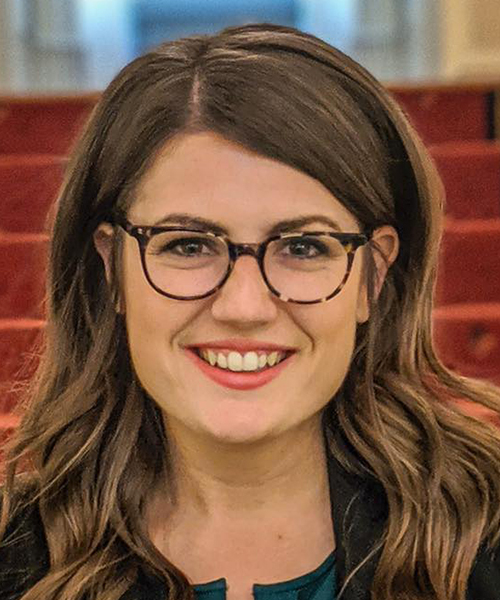 Tenure

First elected to the Maryland Senate in 2018. Member of the Senate since January 9, 2019
Current Assignments

2019 Budget and Taxation Committee

2023 Chair, Public Safety, Transportation, and Environment Subcommittee of the Budget and Taxation Committee

2021 Capital Budget Subcommittee of the Budget and Taxation Committee

2019 Pensions Subcommittee of the Budget and Taxation Committee (2020, Chair)

2023 Senate Chair, Joint Committee on Program Open Space & Agricultural Land Preservation

2019 Senate Chair, Joint Committee on the Chesapeake & Atlantic Coastal Bays Critical Area

2019 Women Legislators of Maryland

2022 Executive Board Member, Maryland Veterans' Caucus (Member 2019)
Past Senate Service

Education, Business, and Administration Subcommittee of the Budget and Taxation Committee, 2019-2023; Capital Budget Subcommittee of the Budget and Taxation Committee, 2019; Joint Committee on Ending Homelessness, 2019-2023; Senate Chair, Joint Committee on Administrative, Executive, and Legislative Review, 2020-2023; Senate Chair, Joint Committee on Pensions (Chair 2020-2023), 2019-2023; Workgroup to Study Shelter and Supportive Services for Unaccompanied Homeless Minors, 2019-2020; Co-Chair, State Park Investment Commission, 2021.
Public Service

Parks and Recreation Commission, 2023-; Task Force to Study Solar Incentives, 2023-; Commission to Study Trauma Center Funding in Maryland, 2023-; Chesapeake Bay Commission, 2019-; Chesapeake Conservation Corps Program Board, 2020-; Oyster Advisory Commission, 2020-; State Commission on the Capital City, 2019; District 30 Democratic Club, President, 2015-2017; Ward One Residents Association, Annapolis, Vice President, 2014-; Towson University Alumni Asociation Board of Directors, 2013-2015.
Memberships

Bay Paddle; Ward One Residents Association; District 30 Democratic Club; Towson Univeristy Alumni Association; Maryland Legislative Agenda for Women.
Awards

Open Space Champion Award, Maryland Association of County Park and Recreation Administrators (MACPRA), 2022; Deans' Recognition Award, College of Liberal Arts, Towson University, 2019; Joseph R. Biden Student Ally Award, National Campus Leadership Council, 2019; Fannie Lou Hamer Award, Martin Luther King, Jr., Committee, 2017; Distinguished Alumnus Award, Towson University Honors Committee, 2014; Top 20 In Their Twenties, The Daily Record, 2014.
Biographical Information

Born in New Jersey, September 9, 1988; Haddon Heights High School, 2006; Towson University, BA, Political Science, magna cum laude, 2010; University System of Maryland, Board of Regents, Student Regent, 2009-2010; Johns Hopkins University, MS, Public Policy, 2012; Reserach Assistant, Johns Hopkins Institutions, Office of Government and Community Affairs, 2010-2012; Government Affairs Director, National Aquarium, 2012-2016; Senior Director of University Projects, Margrave Strategies, 2016-2017; Project Leader, Marine Conservation District, 2017-2018; Publications: The Young Guardians: Students as Stewards of the Past, Present, and Future of American Higher Education, A Field Guide for Student Board Members, March 2011; Adjunct Professor, Towson University Honors College, 2019-present.
Last Updated: 7/26/2023 11:34 AM